Having a hard time figuring out where to go in Portugal? Lisbon should be your first visit. A must-see, Lisbon, Portugal is one of the oldest cities in western Europe. The birthplace of Amália Rodrigues, the iconic Fado singer, Lisbon is rich in culture, history, and striking views.
Walking the calçada Portuguesa (or cobblestone streets) in between the buildings, you will be greeted by sweet old women, hanging their clothes up to dry by their windows.
The streets of Bairro Alto, a trendy neighborhood known for its beer-drinking scene and street art are filled with laughter and the smell of grilled sardines. It is truly a comforting and inviting experience. Lisbon makes anyone feel at home. Moreover, Lisbon was born among seven hills like Rome, as the legend goes. The seven hills were São Roque, São Jorge, São Vicente, Santo André, Santa Catarina, Chagas and Sant'Ana, making up important locations in the city today.
To truly understand the importance of Lisbon and what makes it one of the major cities in Europe, we need to go over a bit of its history. We don't need to go very far back in time to understand its political significance. Not many know this outside of Portugal, but for over 40 years, the Portuguese lived under a fascist dictatorship.
To understand a Portuguese person, one must learn about this period in time. On the 25 of April 1974 the "Carnation Revolution", a peaceful military coup, overthrew the fascist dictatorship of António Salazar in Lisbon, Portugal.
For many generations in Portuguese families, this day signifies the end of decades of oppression, torture by PIDE (Salazar's police), and the beginning of the end of Portuguese colonization. It's a day of freedom, "Liberdade". This is what Lisbon signifies to many!
Every year on this day, people take to the streets to sing "Grândola, Vila Morena", the song that triggered the revolution and was played on the radio, letting everyone know that the coup was starting. You will see people handing out free carnations to everyone, the flower that military forces placed at the end of their guns on that day.
Over the following decades, Lisbon was transformed into what we see today, one of the most dynamic European cities. A capital filled with immigration, economic growth, and quality public transportation, Lisbon is now one of the most sought-after European destinations.
Today, the Portuguese capital gets around 4.5 million tourists per year, as well as thousands of remote workers and digital nomads. For every local, there are around 9 tourists. To avoid the tourist traps and experience the capital like a local, this Lisbon travel guide offers essential Lisbon travel tips for your trip to Lisbon.
All year, regardless of the season, Lisbon, Portugal has a variety of activities for tourists to do. From wine tastings to museums and even free activities, we have selected the best things to do in the capital. Whatever your activity of choice, Lisbon has many affordable things to do where you can explore the city like a local. Most Lisbon travel guides will send you to the "tourist traps" and overpriced sightseeing options. Picked out by a local – we offer you the best travel tips in Lisbon that are worth it. Ready to explore Lisbon?
Book Tours & Activities in Lisbon
What are some traditional Portuguese things to do in Lisbon, Portugal?
Fado Houses
You cannot visit Lisbon for the first time and not go to a "Casa de Fado". At these fado houses, you can listen to live music performances of fado classics by Amália Rodrigues and others. "Casas de Fado" are not always cheap. But keep in mind that they are a once in a lifetime experience. You pay for your meal, and entertainment is covered. Usually, meals start at €30. The best place to go to enjoy fado is in the Alfama district, a neighborhood known as the home of fado, as well as for its steep hills. There are many great options including Fado in Chiado, Clube de Fado and Parreirinha de Alfama. You can always also ask the locals where to go.
Wine Tasting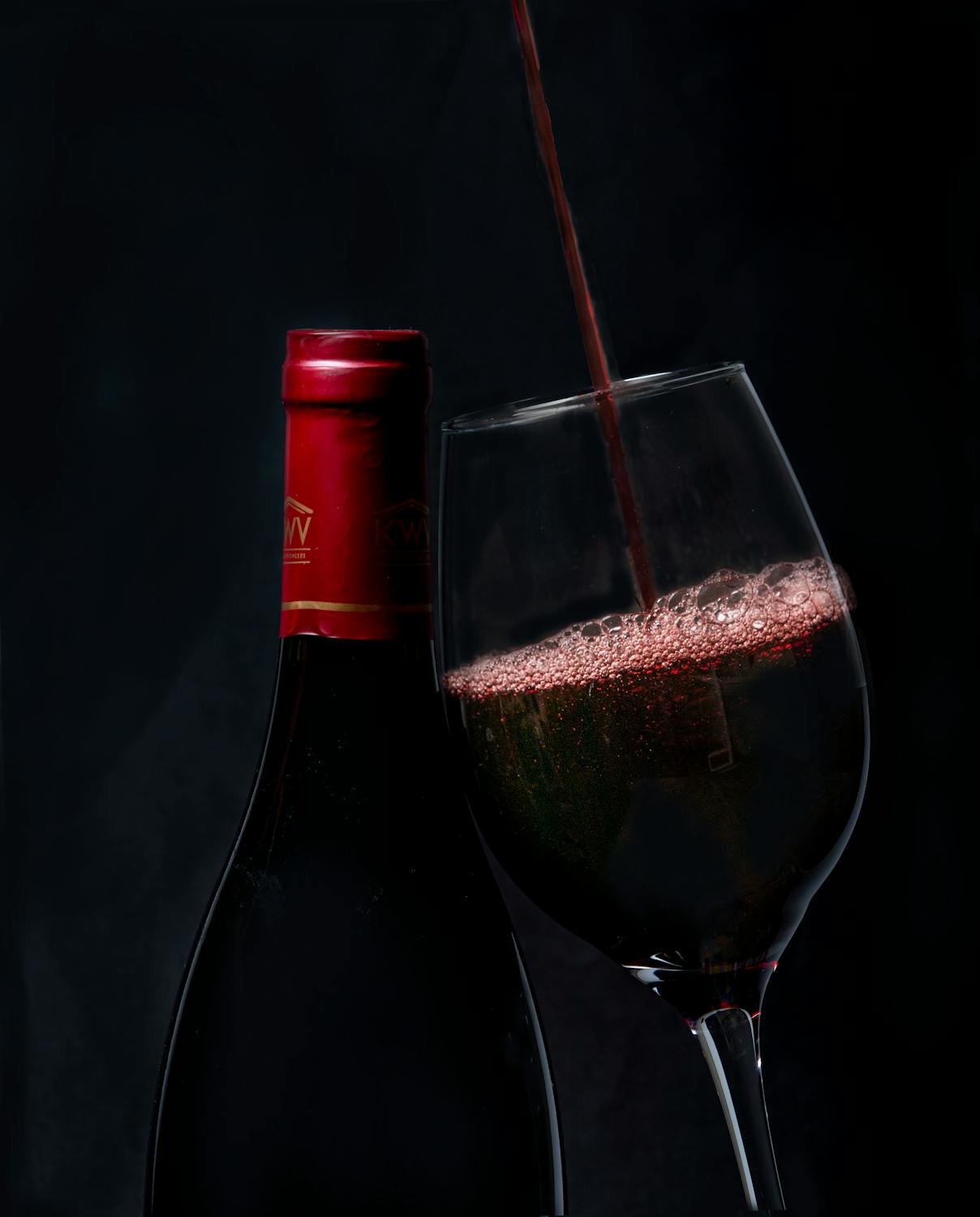 Portugal is also known for its high-quality wines. You can find wine bars all throughout the city, perfect for an afternoon tasting. Paired with some cheese and "chouriço" – nothing screams Lisbon like some good wine. For a premium experience, Lisbon Winery has 2-hour wine tastings, accompanied by a selection of wine and food such as cheeses, traditional jams, and bread for €85 a person. For a more affordable option, visit the Wines of Portugal Tasting Room in Terreiro do Paço. This is a large modern tasting room with shared tables and wine starting at €1.
What are some famous tourist attractions and monuments in Lisbon, Portugal?
As the second-oldest European capital city, it is no surprise that Lisbon is filled with tourist attractions and monuments. They are easily explored by foot as public transportation is not always necessary. We have selected our top attractions that you cannot miss the next time you visit Lisbon.
Open every day of the week, Castelo de São Jorge is located in Santa Maria Maior and open to visitors. The medieval castle overlooks the historical center of Lisbon. The castle's construction has an interesting history. First, a small fortress was built by the Visigoths during the fifth century. It was made larger by the Moors in the eleventh century, who invaded the Iberian peninsula. During the reign of Afonso I of Portugal in the twelfth century, it was altered and made into an official Royal Palace. It was then completely restored in 1938 by the dictatorship of Salazar as part of a commemoration of Portuguese patriotism and independence.
A ticket to visit costs between €5 and €10. You can also pay a little extra to skip the line.
2. Santa Justa Lift
Known as "Elevador de Santa Justa" or "Elevador do Carmo", the Santa Justa Lift is a piece of outstanding architecture is a 45m tall elevator in the city center of Lisbon. The Santa Just Lift was completed in 1902 by Raoul Mesnier du Ponsard, an architecture student of the man who built the Eiffel Tower. The lift is quite similar to the design of the Eiffel Tower. The lift was built as public transportation to connect the lower streets of Baixa to the higher Carmo Square for the locals. Its purpose was functional, but now it has turned into one of the most popular tourist attractions. From the top of the lift, you can enjoy a view of the Baixa Pombalina.
It costs €5.15 (return) to ride the elevator and enjoy the view.
The Palácio da Ajuda was constructed for the royal family after the 1755 earthquake and tsunami that destroyed much of Lisbon. Throughout its construction, there were many architectural issues and political turmoil, including Napoleon's invasion of the palace in 1807. It was finally ready in the 19th century and became the royal family's permanent residence during the reign of King Luis I (1861 – 1881). Queen Maria Pia, the King's wife lived in the castle even after his death, until the republican revolution in 1910 when the royal family went into exile.
Since then, it has been classified as a national monument.
You can visit the palace and enjoy the neoclassicist construction, as well as the actual rooms where the King and Queen slept for only €5.
4. Lisbon Cathedral (or Sé)
Often simply called Sé, this cathedral located in Baixa was built in 1147 and is the oldest church in the present-day capital. It has been altered throughout time, particularly after the 1755 earthquake by Marquês de Pombal. The main chapel was rebuilt in neoclassical and Rococo architectural styles. Also known as the Brave, King Afonso IV, who died in 1357 is buried in the cathedral. The cathedral is free to visit!
5. Jeronimos Monastery
"Mosteiro dos Jerónimos" is a former monastery in Belem constructed in Portuguese Late Gothic Manueline style. A UNESCO World Heritage site, the construction of Jeronimos monastery began in 1501 to celebrate Vasco da Gama's return from sea. Vasco da Gama was a Portuguese explorer and the first man in Europe to reach India by sea. However, it was only finished in the seventeenth century. Vasco da Gama's tomb resides inside the monastery. In 1833, the monastery was secularised and was given to a charity called Real Casa Pia de Lisboa. Declared a World Heritage Site in 1983 by UNESCO, this monument is a must-see.
You can visit the church inside for free, but the monastery's two-story cloister costs €10 to visit or you can pay to skip the line.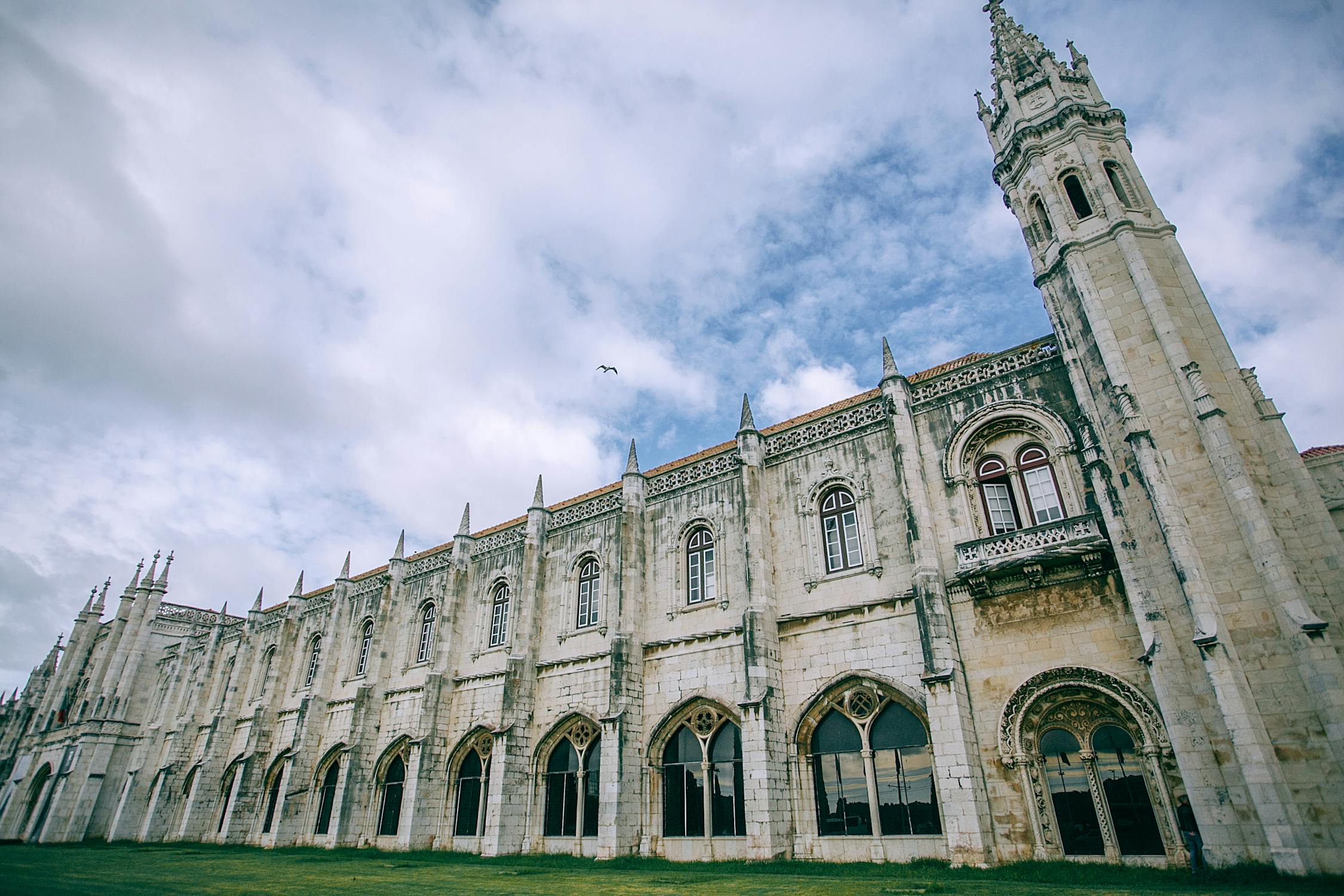 Also, make sure to stop by "Pastéis de Belem", a 2-minute walk away, where the traditional Portuguese custard tart was first invented, known as the "Pastel de Nata". The recipe from this place is a secret. You´ll have to wait in line, but it is so worth it.
6. Belem Tower
The 30m Belem Tower was built in the 1500s in Manuelino style, like the Jerónimos monastery. It was also declared a UNESCO World Heritage Site in 1983. The tower was built to defend the city as it is located near the Tagus River. Belem Tower also served as a place for the embarkation of Portuguese explorers and so is often seen as a symbol of Europe's Age of Discoveries.
You can go up to the roof terrace and enjoy a stunning view of the river and Belem, as well as get a guided tour of the inside of the tower. Children under 12 years do not pay and adults pay €6.
7. Monument of the Discoveries
A 10-minute walk from Belem Tower, you can see the "Padrão dos Descobrimentos" which stands 52m tall. This monument was made in 1939, during the dictatorship, and represented the glorification of Portuguese exploration and colonialism during this period. However, at this time, it was built with perishable materials for the Portuguese World Exhibition. An official one was erected in 1960 to honor the 500-year death of Henry the Navigator. Many have criticized the romanticization of this monument as a symbol of colonialism and have asked to have it taken down.
Day trips from Lisbon, Portugal
What makes Lisbon one of the best cities in Portugal is that you are very close to stunning hidden gems that are perfect for a day trip. It would be a waste to not take advantage of its location. We have selected the two best places for a day trip: Sintra and Cascais.
A UNESCO World Heritage site, Sintra is a town known for its forested terrain, astonishing palaces that once belonged to royal families, and the delicious "Travesseiro de Sintra".
The public transportation to Sintra is quick and affordable, making it the perfect place for a day trip. The train from Oriente station costs €2 and takes you to Sintra in less than 45 minutes. Alternatively, you can rent a car as it is only a 30-minute drive and this can be convenient if you want to discover beaches.
What to do on in Sintra?
Visit Pena Palace or "Palácio Nacional da Pena". The exterior of this palace is painted in multiple colors and is in a romanticist style. You can also wander around the castle and see the beautiful green area that surrounds it. You'll feel like you're in a fairytale. Tickets cost around €15.
Then, walk for 10 minutes towards the Castle of the Moors. This medieval castle that sits on a hilltop was built by the Moors in the 8th and 9th centuries. From the castle, you get the loveliest panoramic view of the whole of Sintra.
After that, go to the historical center to find a place for lunch. We suggest Romaria de Baco (under €25 with a glass of wine), a 10-minute walk from the castle.
Hungry for dessert? Grab a "travesseiro", a Sintra staple at Piriquita., only two minutes walking distance.
If you are not too tired after lunch, take a 10-minute walk from there to "Quinta da Regaleira".
The "Quinta" was designed in the early 1900s and has overgrown gardens, caves, and buildings with romantic architecture.
If you drove to Sintra from Lisbon and want to also see some white sand beaches, they are a 20-minute drive from the center. Transportation is not great to the beaches, this would take over an hour. Try out the beaches that the locals go to, not the tourists. For example, "Praia da Adraga" and "Praia do Magoito".
Located on the Portuguese Riviera, Cascais is one of the richest municipalities in the whole of Portugal. Offering a relaxing day trip away from the chaos of the capital, the port city is known as one of the most pleasant places in the country with the best food, hotels, and beaches.
You can take a 40-minute train from Cais do Sodre to Cascais (around €2). You can also drive for 30 minutes, but the train is the best option as you get an incredible view of the coastline.
What to do in Cascais?
Firstly, take the train but instead of getting out at the Cascais station, get out around 5 minutes earlier in the Estoril station. This is a great place to start.
Estoril is part of the municipality of Cascais and is known for being an international luxury destination. It is also home to the largest casino in Portugal, but avoid it during the day – pretty depressing.
Instead, walk to the iconic bakery "Garrett", a few minutes away, for breakfast. Try some baked goods like a "bola de berlim" or a "mil folhas" with an espresso – a "healthy" Portuguese breakfast.
Take a short walk through the casino gardens and then get back on the train. Ride it for 5 more minutes until you reach Cascais station.
A short walk away is "Praia da Rainha", a secluded beach with a wonderful view, perfect for a family photograph.
Then, walk for a minute toward "Frederico Arouca" street. This is essentially the high street with the major stores, as well as smaller vendors selling Portuguese souvenirs.
From there, walk toward the City Hall of Cascais in "Praça 5 de Outubro". This beautiful building with traditional Portuguese architecture stands in the middle of the commerce square, featuring authentic cobblestone streets. The city hall square overlooks a small beach called "Praia da Baía de Cascais" and a fishermen's wharf. Fun fact: the President of Portugal, Marcelo Rebelo de Sousa lives near here and is often spotted at this beach tanning.
After this, go up through "Avenida D. Carlos I" toward the Citadel of Cascais. These are a set of fortifications built between the 15th fifteenth and seventeenth century to defend the Cascais coastline and protect Lisbon, Portugal.
Ready for lunch? Cascais has many options. For vegetarians, House of Wonders is great and under €15. If you want to try the traditional Portuguese meat dish called "bitoque", "Solar do Bitoque" near the city hall is a classic at around €10 per meal. Another great option is to walk to Yellow Street or "Rua Amarela" at Rua Afonso Sanches. This quaint street has been painted yellow and features a range of restaurants with outdoor terraces. Our favorite here is "Taberna Clandestina", a restaurant that offers a Portuguese twist on tapas. A meal will cost you between €15 and €20 here.
After lunch, ice cream at "Santini" is a must – even if it's winter. "Santini" is the most famous ice cream shop in Portugal and is over 70 years old. They are known for using the freshest ingredients. Tip for the vegans: all their fruit-flavored ice cream is plant-based and dairy-free.
If you're still energized and the weather is good, exploring Guincho beach is next. A 10-minute ride from the center of Cascais, Guincho is the of the best beaches in Portugal. Not only is it perfect for swimming and tanning in the summer, but it is also beautiful to walk through in the colder months. Have a drink at "Bar do Guincho", at the end of the day, a bar on the beach that has been around since the 80s.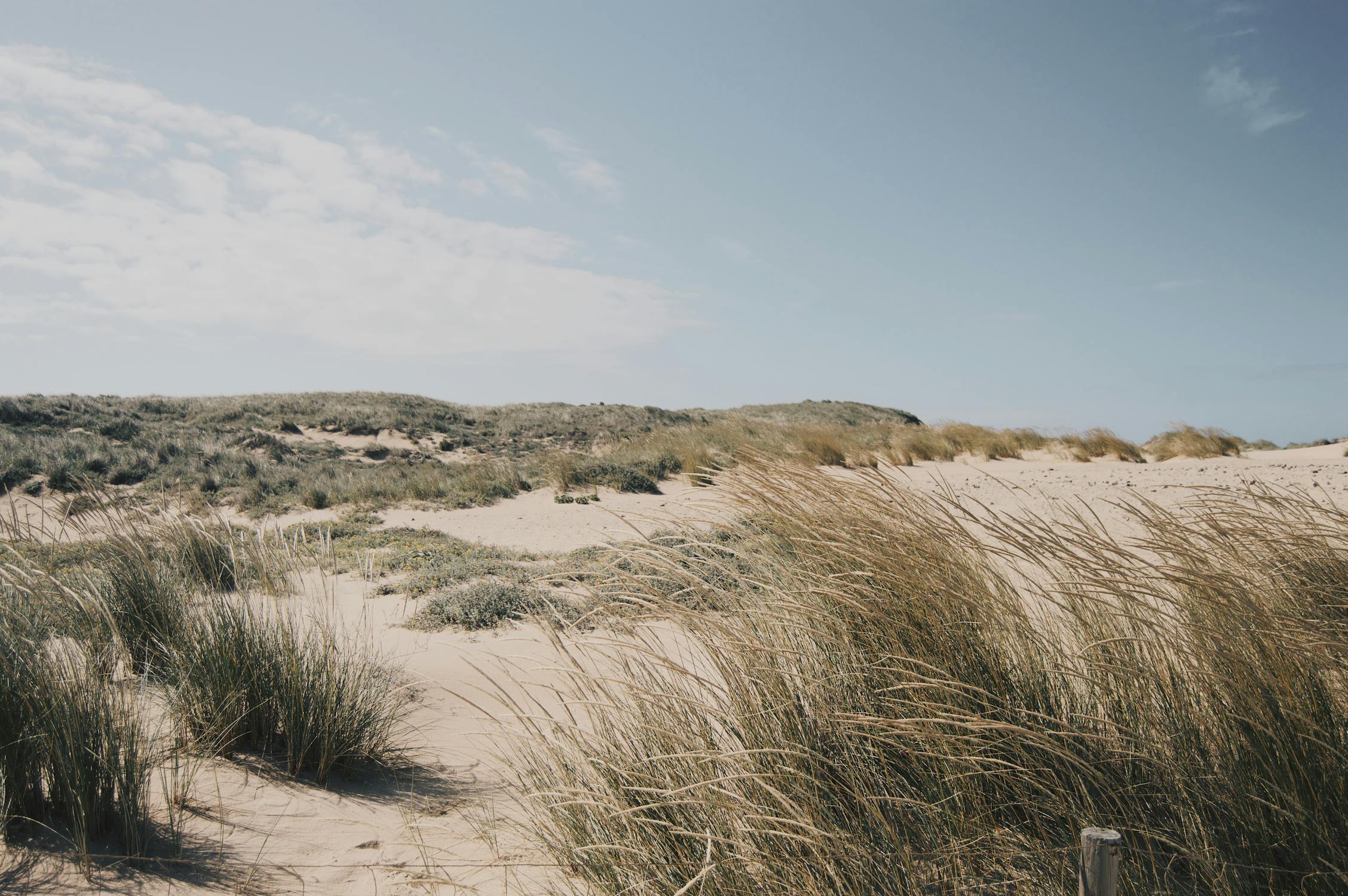 Traveling with kids can be stressful. But don't worry, Lisbon is a very child-friendly capital and your trip to Lisbon can be stress-free if you plan accordingly. There are many activities for kids in Lisbon, the kind that parents can also enjoy. One of the top favorites is the "Hippo" tour, an amphibious sightseeing guided tour of Lisbon (around 30€ per person). The tour bus covers top attractions and then transforms into a boat and sails the Tagus River.
The Oceanário de Lisboa in Parque das Nações, the city 's aquarium, is one of the largest in Europe. With over 8,000 sea creatures and incredibly cute otters, this is the perfect activity for the whole family. Kids under 3 years old get in for free and for kids up to 12 years old tickets cost €10.
Another great option is the Lisbon Zoo in Quinta das Laranjeiras, Sete Rios. Inaugurated in 1884, this zoo has a variety of different species from the animal kingdom. From snakes and tigers to dolphins, there's an animal for every kid. Kids up to 2 years old do not pay and kids up to 12 pay €14,50.
Lisbon on a Budget: What are some free things to do in Lisbon, Portugal?
It's true, at least in Lisbon: the very best things in life are free. As one of the greenest capitals in Europe, Lisbon has a lot to offer such as large parks and street art that will blow your mind.
A great thing to do in Lisbon for free is to discover the wide variety of parks and green spaces. Bring some wine with you and have a picnic at some of the most beautiful parks, many integrated within the center of the city. Some great options are Jardim da Estrela, Parque Eduardo VII, and the Gulbenkian Gardens, a popular botanical garden.
Lisbon is known for its "miradouros", city lookout points where you get incredible panoramic views of the capital and discover the main sights for free. Known as observation decks in English, the "miradouros" are always filled with people drinking beer and playing music. They are the perfect spot to take photographs and watch the sunset (or an early morning sunrise after a night out) and engage in some old-fashioned people watching. The best lookout spots are Miradouro de Santa Luzia in the Alfama district, Miradouro da Graça, and Miradouro de Santa Catarina. Oftentimes these places will have a small kiosk selling drinks and coffee, but you are free to purchase your own in a supermarket to enjoy.
Lisbon's nightlife is one of the best in all of Europe. From bars filling the cobblestone streets and surrounded by street art to larger clubs, the city has a lot to offer. Best avoid the touristy places and experience the best bars and clubs like a local.
In Lisbon, and all of Portugal really, you don't just go out to a club. You start off at a bar until around at least 1 am and then you head out to your favorite club for some dancing. If you decide to go to the club earlier, chances are it will be mostly empty. Clubs usually close at 7 am. Also, be prepared to smell like an ashtray the morning after. Although smoking cigarettes inside indoor public spaces is forbidden, this is not enforced.
Be aware that Lisbon clubs can oftentimes overcharge tourists. If the bouncer says that you need to spend a minimum of over €100, don´t go in as they are trying to rip you off. Entrance fees to clubs in Lisbon never go over €15. Lisbon clubs also have a huge problem with racism, as they often deny entrance to people of color, such as allegedly Urban Beach.
If you're overwhelmed by the endless nightlife options, we have selected our favorite bars and clubs to go partying in Lisbon.
What are the best bars in Lisbon, Portugal?
1. Park, Bairro Alto
Located in Bairro alto, Park bar is one of the trendiest rooftop bars in Lisbon. Everyone knows it. Prepare to be confused when you arrive at the address. You'll only see a huge parking garage filled with cars and street art. Take the elevator in the parking garage and take it to the top floor. You'll be surprised to see one of the best views of Lisbon and a terrace filled with greenery and wooden tables, as well as live music. Expect crowds, but the wait for a drink is worth it.
2. Pensão Amor, Cais do Sodre
This unique bar located in the city's old red-light district known as Pink Street was once a brothel house. The name of the bar translates to "Love Inn" and is decorated with burlesque and peep show memorabilia. There are mirrors and paintings of naked people covering the inside of the dim-lit bar, as well as in the bathrooms.
3. O Palheta, Cais do Sodre
Under three years old, this bar in Cais is always filled with young people having a drink before going out clubbing. Located close to Pink Street, you can expect good music, cool vinyl records, and cheap drinks. The inside of the bar is quite small, as well as cozy and well decorated. Most people stand outside the bar anyway, socializing and having a drink: the "Lisboeta" way.
If you're looking to bar hop, just head on to the main streets of Bairro alto and you´ll see hundreds of people drinking outside cheap bars. If you stick to beer, any of these are good options.
Clubbing in Lisbon: What are the best clubs in Lisbon, Portugal?
1. Lux Fragil, Santa Apolónia
The best club in Lisbon is Lux Fragil, which opened in 1991. This is also the most exclusive club in Lisbon and is renowned all over Europe. The club has a view of the Tagus river and the rooftop terrace is open in the summer. Major DJs from all over Europe play in Lux every week and the club mostly plays techno, especially downstairs.
The best time to go to Lux is between 2 and 5 am when the doors close. It's usually open until 8 am.
The dress code for Lux is not formal so no need to wear heels and a dress – you'll be the only one. However, you should try to dress nice, even if you´re wearing sneakers. Men wearing shorts will probably not be allowed in. Even then, you might still be denied entrance at the door.
2. Lust in Rio, Santos
Lust in Rio is known for its "Swag On" night every Wednesday where hip-hop is played. In the summer, this club is completely outdoors and overlooks the river. The club offers a VIP section that often is filled with football players and celebrities. You can get a private table with bottle service for around €250 for 8-10 people, as well as order some shisha. Lust in Rio is open until 5 am.
3. Trumps, Principe Real
Trumps is the most iconic gay club in all of Lisbon, located in Principe Real. Open since the 1980s, it is a part of Lisbon's LGBT history. The club is mostly full on Saturday nights and plays house and dance music, as well as pop. They also have drag queen nights. The club is also very popular with straight women. The club also hosts contemporary art exhibitions showcasing queer art during the day.
Lisbon is culinary heaven. Lisbon's cuisine is renowned all over Europe. You can get a meal that fits your budget everywhere in the city, as restaurants are more affordable than in other European capitals. From traditional food like seafood and steak to vegan and Michelin star restaurants, Lisbon is perfect for everyone's taste. The options are endless. To help you, we have chosen some of our favorite restaurants for your trip to Lisbon. We also recommend booking a food tour or tasting if you are looking for a unique experience.
Portuguese Food: Places to eat traditional food in Lisbon, Portugal?
Before we get into listing our favorites, keep the following list of dishes and desserts to try with you when you visit Portuguese restaurants. You can call it your "comida tuga" (Portuguese food) bucket list:
"Bifana" (pork sandwich)

"Sardinhas" (grilled sardines)

"Frango de churrasco piri-piri" (piri-piri chicken)

"Bacalhau" (codfish)

"Polvo à la lagareiro" (octopus)

"Bitoque" (thin steak)

"Secretos de porco preto" (Iberico pig)

"Caldo verde" (green soup)

"Cozido à portuguesa) (meat stew)

"Pastel de nata" (custard tart)

"Baba de camelo" (camel drool or condensed milk mousse)

"Arroz doce" (rice pudding)

"Bolo de bolacha" (portuguese biscuit cake)
Now that you know what to order, here are our 3 favorite traditional Portuguese restaurants in Lisbon.
1. Zé dos Cornos, Rossio
It doesn't get more authentic than the "tasca" (Portuguese tavern) Zé dos Cornos. So authentic that they only take cash. For a Portuguese person, this place is like arriving at your Avó's (grandma´s) house for dinner. Everything off the menu hits the spot, but try their codfish with potatoes or their rabbit. You can have a large full meal here with wine for under €15.
2. 1 de Maio, Bairro Alto
Also an authentic "tasca", 1 de Maio. This hidden restaurant offers delicious fresh seafood that you can see from the window and a variety of meats like lamb. This is a great place to try a "bitoque", a traditional Portuguese steak with fries, rice, and salad. The seabass is also amazing. They offer lunch menus with bread and olives, the main course, glass of wine, dessert, and coffee all for €9.
3. Alfaia, Bairro Alto
Open since 1880, Alfaia is one of Lisbon's oldest restaurants. It serves traditional local cuisine the old-fashioned way. Try the "cozido à Portuguesa", a classic Portuguese stew with beef, pork, blood sausage, and vegetables, or their "pataniscas" (codfish cake). They also have a unique wine cellar with an irresistible wide selection of wines.
This place is not considered a "tasca", it is a bit fancier than that. However, it's still quite affordable at around €15-€20 for a meal with wine.
Lisbon Vegan Food: Places to eat vegan food in Lisbon, Portugal?
In recent years, Lisbon has seen a boom in new vegan restaurants. If you're plant-based, don't worry, the capital is pretty vegan-friendly (if you avoid "tascas"). Here are our three favorite vegan restaurants in Lisbon.
1. Ao 26 Vegan Food Project, Chiado
Ao 26 is the best vegan restaurant in Lisbon or even all of Portugal, located in downtown Lisbon. If you are vegan and upset that you won't be trying traditional food, this restaurant will save you. Ao 26, founded by Catarina Gonçalves offers traditional Portuguese food that is 100% plant-based. The food here still offers an authentic taste. This restaurant has accomplished what many thought impossible for Portuguese cuisine. Try their selection of Portuguese starters that include octopus, codfish, and cheeses. For the main, their mustard sauce steak is delicious (all plant-based). You can also ask for the "chef's suggestion", a new plate that they make every day. People spend on average €40 for two people here.
2. Vegan Junkies, Pena
Known for having Lisbon's best vegan burgers, this place is trendy and affordable. Their motto: "enjoy the taste of junk food without any cruelty". They also serve barbecue wings, nachos, and all kinds of greasy stuff. Try the mac and cheese, as well as the "Notorious Big Poppa" burger. You won't spend more than €25 for two people here. The owners also own the amazing "Plant Base", a vegan pizza place that opened in 2021.
3. The Green Affair, Saldanha or Chiado
This vegan place is fancy – perfect for a date. Open since 2018, the Green Affair serves Portuguese and international dishes. We recommend the boneless "lagareiro", their plant-based take on the traditional octopus dish. The restaurant offers lunch menus for less than €11 including a starter, main, and drink. For dinner, you'll pay around €30 for two people.
Luxury Dining in Lisbon: What are the best Michelin star restaurants in Lisbon, Portugal?
People usually associate fine dining with Paris and London, but Lisbon has a thriving food scene with incredible chefs. If you are looking to have a once in a lifetime experience, Lisbon has nine Michelin-star restaurants. We have chosen our two favorite Michelin star restaurants if you are willing to splurge and easily spend a few hundred euros.
1. Belcanto, Chiado
José Avillez´s restaurant, Belcanto, is known worldwide for its outstanding dishes. The restaurant has two Michelin stars and is considered the best restaurant in Lisbon, as well as number 42 on the list of the world's 50 best restaurants. You can select one of the tasting menus or choose your favorites off the menu. For the full experience the "menu evolução" offers you innovative dishes that explore different tastes, textures, and sensations for €195 per person.
2. Alma, Chiado
Henrique Sá Pessoa´s, Alma also has two Michelin stars. The menu includes Portuguese dishes with influences from his worldwide travels. Alma offers a refined taste, perfect technique, and an excellent final product. Once again, you can opt for à la carte or get the full experience through a tasting menu. The menus start at €145 per person and do not include drinks. The wine tasting menu costs €80 per person.
Getting around Lisbon: How does transportation work in Lisbon, Portugal?
You have arrived at Lisbon airport, and now what? Luckily, public transport in Lisbon is cheap and accessible. The best way to discover the city is by far by foot, but you can access a wide range of public transport services such as trams, metros, buses, and trains.
You can purchase a 24-hour unlimited public transport ticket for metros, buses, and trams for €6.40. This ticket is charged to a reusable "Viva Viagem" card which you can purchase at metro stations for €0.50. The 24-hour travel ticket is perfect for tourists as it includes main sightseeing points such as Elevador da Glória and the Santa Justa Lift.
The train is great for day trips if you want to visit Cascais or Sintra (under €2). The train stations Oriente and Cais do Sodre are best for this. The €6.40 24-hour ticket does not include train rides. For this, you need to buy a more expensive 24-hour ticket of €10.55 that includes the train lines in Lisbon, Sintra, Cascais, Azambuja, and Sado. In station Oriente, you can also get a train to further away cities like Porto, for a weekend trip.
The metro (€1.50 single fare) is the fastest way to travel around Lisbon and many of the stations are decorated with traditional Portuguese "azulejo". There are four metro lines and 55 metro stations. The metro is open from 6:30 am to 1:00 am. During rush hour, it can get quite busy so beware of pickpocketing and stay safe.
The trams (€1.50 single fare) are a perfect way to see the city and they can access areas of the city where there are no metros. While there are newer modern trams, there are still many iconic yellow metros in the center of the city which provide a great experience. The number 28 tram is a tourist favorite as it covers the popular districts of Graça, Alfama, Baixa, and Estrela. A lot nicer than taking a tourist bus!
You can also take the bus (€1.50 single fare), if necessary. The bus covers 172 routes and runs from 5 am to 1 am. Don't forget, in Portugal, you wave for the bus so it doesn't drive past you. Buy and top-up your "Viva Viagem" card beforehand as it is more expensive to buy it with a driver. Taking the bus is good if you need to, but by far the best modes of transportation are the metro and tram.
You can also buy a 24, 48, or 72-hour Lisboa Card for exploring Lisbon which offers unlimited free public transport, access to many museums and gives discounts on some other tourist attractions, walking tours, entertainment, food, and shopping.
Lisbon Guide: Final thoughts
From the astonishing views to the nightlife, street art, and food, Lisbon has made a mark as a top capital to travel to in Europe. It is no surprise that around 4.5 million tourists travel to Lisbon each year. The capital has something for everyone's taste: from activities to do with kids, to historical monuments and clubs to dance the night away. Hopefully, this extensive Lisbon travel guide has taught you everything you need to know if you are visiting Lisbon. From day trips to exploring central Lisbon, you are ready for your next trip to Lisbon. Pack your bags and safe travels, you will be at Lisbon Portela Airport in no time! Take a look at our ultimate city guides to Porto, Albufeira, and more.