Lisbon's nightlife is one of the best in all of Europe. From bars filling the cobblestoned streets to larger clubs, the city has a lot to offer. Before we get into the best clubs in Lisbon, let's get into the nightlife culture and what to expect. In Lisbon, and all of Portugal really, you don't just go out to a club. You start off at a bar until around at least 1 am and then you head out to your favorite club for some dancing. If you decide to go to the club earlier, chances are it will be mostly empty. Clubs usually close anywhere between 7 and 8 am so you can literally party all night long.
But it's not all sunshine and rainbows. First, be prepared to smell like an ashtray the morning after. Although smoking cigarettes inside indoor public spaces are forbidden, this is not enforced. Lisbon clubs also oftentimes overcharge tourists. If the bouncer says that you need to spend a minimum of over €100, you are being ripped off. Entrances to clubs in Lisbon never go over €15. Lisbon clubs also allegedly have a huge problem with racism, as they often deny entrance to people of color, such as allegedly, Urban Beach.
If you're overwhelmed by the endless nightlife options, we have selected our 6 favorite clubs – your very own guide to clubs in Lisbon, Portugal.
Book Lisbon Pub and VIP Club Crawl
1. Lux Fragil
Founded in 1991 in Santa Apolonia, Lux Fragil is one of the most exclusive clubs in Lisbon and is renowned in Europe for its selection of electronic music DJs. Although in recent years many have argued the club has lost its charm and quality, Lux Fragil is still the best club in the Portuguese capital. Major DJs from all over Europe play in Lux every week and the club mostly plays techno, especially downstairs. Lux offers views of the Tagus river from its balcony, as well as a rooftop terrace that opens in the summer. The dress code for Lux is not formal so no need to wear heels and a dress – you'll be the only one. However, you should try to dress nice, even if you´re wearing sneakers. Men wearing shorts will probably not be allowed in. Even then, you might still be denied entrance at the door.
2. Trumps
Founded in the 80s, Tumps is the most iconic gay club in all of Lisbon and an integral player in the capital's queer history. Located in Principe Real, the club is mostly full on Saturday nights and plays house and dance music, as well as pop. Known for its quality drag queen nights, Trumps welcomes all and is actually quite popular with straight women. What's more, Trumps hosts art exhibitions and cultural events showcasing queer art during the day. Internationally renowned artists have performed at Trumps including Fergie and Conchita Wurst, as well as queer Portuguese icons such as the one and only António Variações. The club has its own productions, dancers, DJs, and drag queens and has also co-hosted events around the world such as World Pride.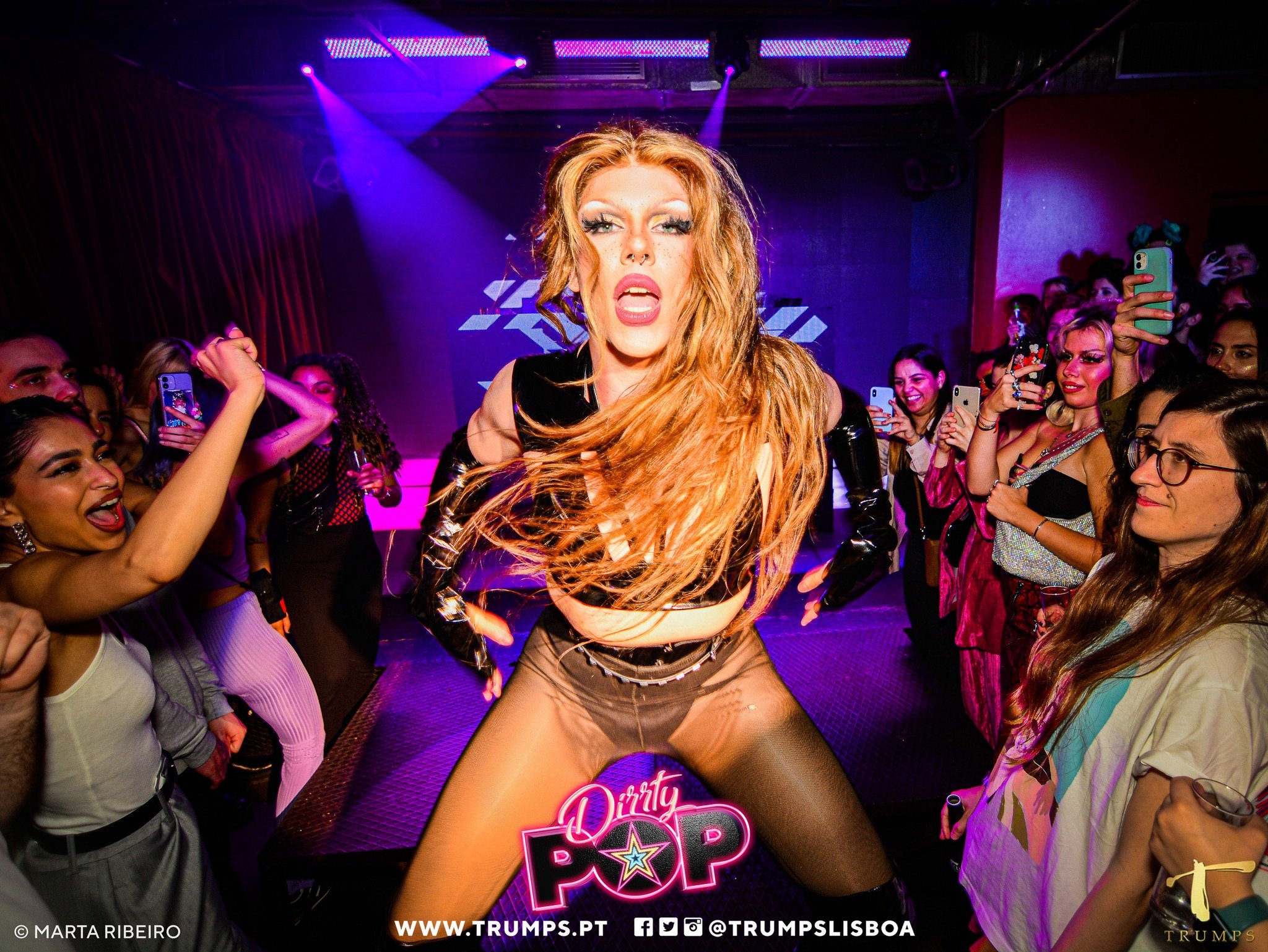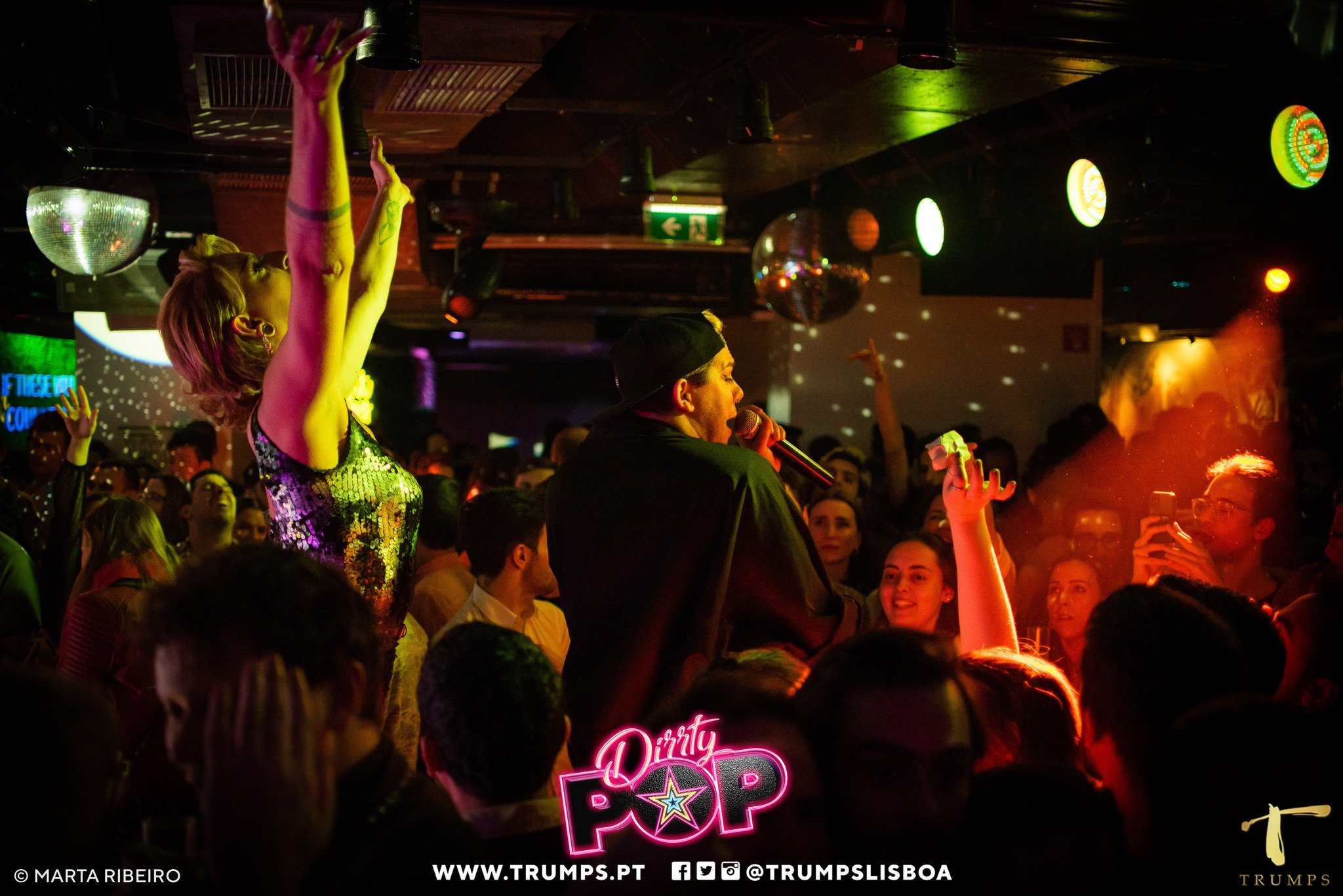 3. Kremlin
Founded in 1988 in Santos, Kremlin was once named the third best club in the world during the 90s. An underground space for decades, Kremlin plays electronic music and hosts world-famous artists of the techno scene. The club boasts stunning stone floors but has also elevated the space to reflect the modern times with an updated light and sound system, as well as a VIP area, three bars, and a large dance floor. At Kremlin, you can dress as you wish and are free to express yourself. However, some rules remain all over Portugal such as men not wearing shorts.
4. Ministerium
Located in Praca do Comercio, Ministerium opened in 2012 on the former headquarters of the Portuguese Minister of Finances and features vaulted ceilings for a classic architectural look. While more recent than Lux, Ministerium has been making waves in Europe as a big player in the house and electronic music scene. DJs such as Maya Janes Coles and Carl Craig have been welcome to play at Ministerium. This club has a large dance floor, a mezzanine level with views of the dance floor, a rooftop terrace, as well as a private room for events. The bouncers at this place tend to judge outfits harshly so make sure to wear something trendy – without overdoing it.
5. Lust in Rio
Located in Cais do Sodre, Lust in Rio was founded in 2017 and hosts some of the best hip hop nights in Lisbon, known as "Swag On" nights every Wednesday. Lust in Rio features two dance floors and an open-air club that is open in the summer and overlooks the Tagus river. The club also offers a VIP section that often is filled with football players and celebrities. You can get a private table with bottle service for around €250 for 8-10 people, as well as order some shisha. Lust in Rio is not as restrictive when it comes to the dress code as Lux, but the bouncers are still quite harsh as in most Lisbon clubs. There is no need to go over the top, the key is to find a stylish outfit.
6. The Docks Club
Located in Alcantara, The Docks Club is known for being one of the best clubs in Lisbon for Afrobeat and hip hop, as well as a favorite of Angolan locals. Also known as Docks, this club features six bars, three private areas, a terrace, and a larger main dancefloor surrounded by seating. The venue stands by the river and invites a trendy crowd of various ages, including 30 and 40 somethings, contrary to many other Lisbon clubs. The music tends to get louder throughout the nice, but Docks offers a stylish chillout zone on the terrace so that guests can relax in between dancing. The dress code at Docks is more elevated than in other Lisbon clubs, where many wear dresses and heels.
⬇️Please share your favorite clubs in Lisbon in the comments⬇️