One of the best towns to visit in Portugal, Viseu is known for its hilltop old town, an ancient cathedral towering over it, the scenic cobbled alleyways, and its vast plazas. It is not just home to many architectural treasures but is also frequented for the highly delectable Dao wine from the neighboring Dao region and its mouthwatering cuisine. Whether you are an architecture buff, wine lover, or foodie, Viseu has plenty to offer you.
Things to do in Viseu
Go to the Cathedral of Viseu
Looming over the town center the beautiful cathedral was started in the 12th century and is a prime example of Manueline, Renaissance, and Mannerist architectural influences. It has two beautiful bell towers and a stunning main building. Inside, it is one of the most opulent tributes to Catholicism, with its vaulted nave ceiling, the golden altar, and one-of-its-kind atmosphere of a holy place.  Head here to unveil the majesty of Viseu's past and its unique romantic ambiance.
Uncover the Renaissance art gems in the Grao Vasco Museum
Named after the famous Renaissance painter Vasco Fernandes, it houses some prime Renaissance treasures like unique altarpieces from Viseu Cathedral, partly executed by young Vasco Fernandez, but also armory, sculpture, and metalwork. Head here to uncover how much the town brought to Portuguese art. Don't miss out on Jesus in the house of Marta by Vaso Fernandez, one of the best pieces of Portuguese Renaissance art.
Travel to Viseu's downtown
Make it to Viseu's downtown to uncover the beauty of its parks, plazas, cobbled narrow lanes, and scenic facades. There, you can take a ride on a funicular, pay a visit to Almeida Moreira Museum, the former home of professor & art critic Francisco António Almeida Moreira, and read a book in one of its leafy parks. Walking in Viseu's downtown is one of the most romantic things you can do in Portugal, so start looking for happiness or grab your significant other and head there.
Keep in mind that the best food & drink options are located here, making it one of the best places in Viseu for breakfast, lunch, or dinner.
Pay a visit to Fontelo Park
Have a pleasant stroll in the lush Fontelo Park, one of Viseu's best places to commune with nature. Here you will find a campsite, swimming pools, tennis courts, football pitches, a gym, and a jogging circuit. But it is not just modern sports infrastructure, it is also the park's past that lures. It dates back to 1149 when the Bishop of Viseu bought Fontelo Estate. If in the past it was the preserve of the Viseu elite, now the green space is open to everyone, so make it here to uncover its natural beauty.
What makes Viseu special
Have you dreamed of a scenic locale with plenty of architecture, art, and natural beauty? Then Viseu is a place for you. Steeped in history it is home to great museums that attest to its glorious past. The area around it is the birthplace of Portugal's first king, Alfonso Henrique, and saw a number of important historical personae such as Viriathus a Lusitanian leader who rebelled against the Romans.
It is also famous for its delectable food and is a great place to drink one of the most prized varieties of Portuguese wine, Dao, from the nearby region of Dao.
Where to stay in Viseu: 5 Best Hotels in Viseu
Viseu offers great value accommodation not only in its romantic downtown but also around it, closer to the great nature of its environs. Here are the 5 best hotels in Viseu.
A 5-star hotel, Montebelo Viseu Congress Hotel is just a 20-minute walk from the center of Viseu. This spa features a spa and wellness center where guests can enjoy a professional massage and a Turkish bath, as well as an indoor and outdoor pool. The rooms at Montebello Viseu Congress Hotel are decorated with warm colors and feature air conditioning, a minibar, a seating area, and a dining area. The restaurant serves Portuguese and international cuisine, as well as a daily breakfast.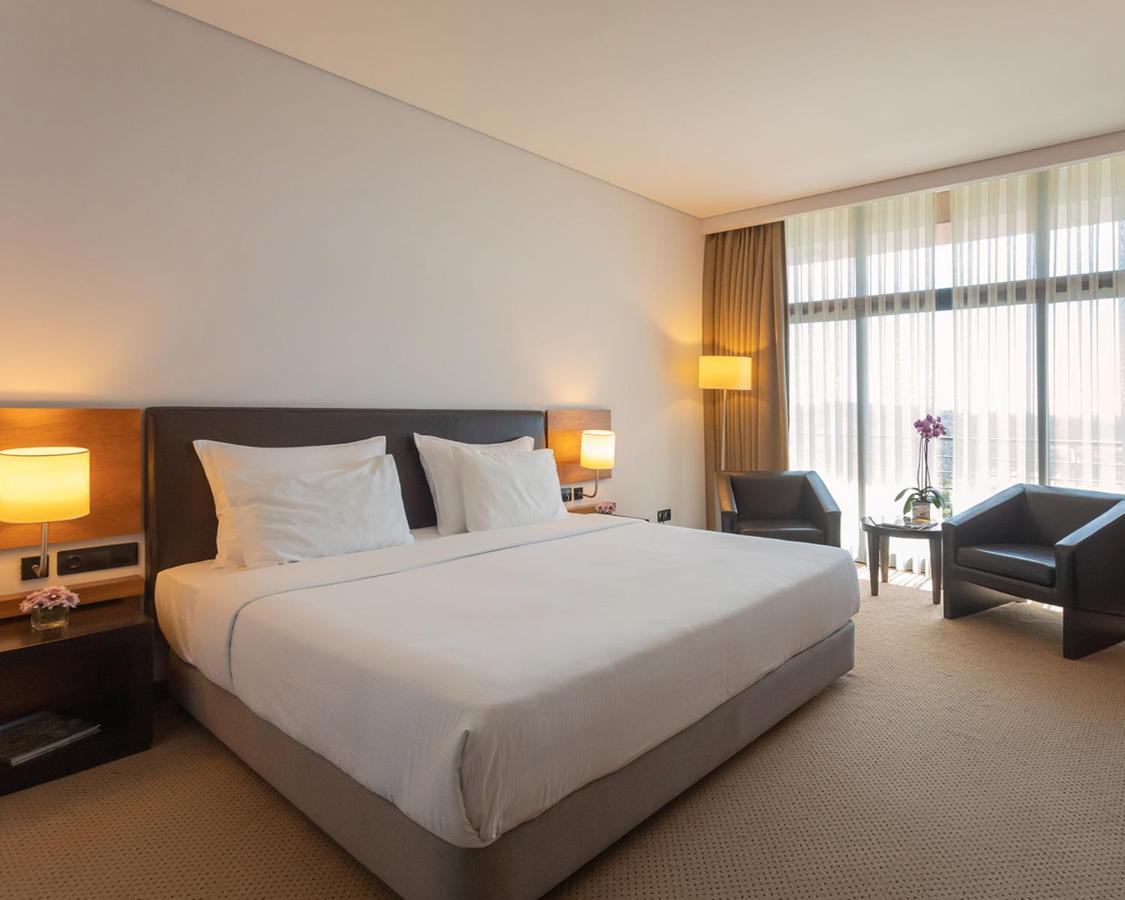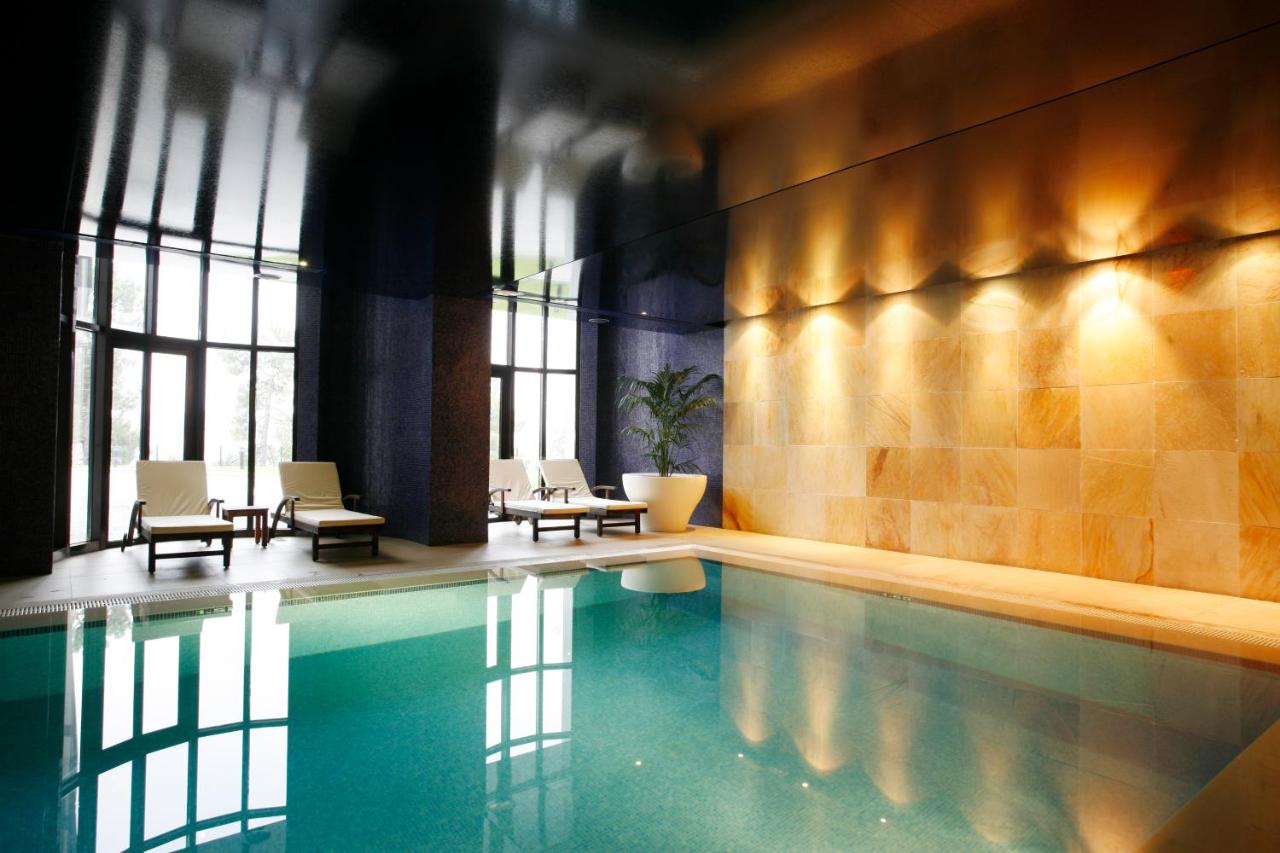 Pousada de Viseu is a 4-star establishment located in a 19th-century building, a 5-minute walk from the green park Florestal de Fontelo. Overlooking the old part of the city of Viseu, the hotel features a relaxing spa and wellness center, outdoor swimming pools, and an outdoor terrace. The spacious guest rooms feature modern furniture, air-conditioning, a minibar, and a flat-screen TV, while some come with a balcony with panoramic views of the city.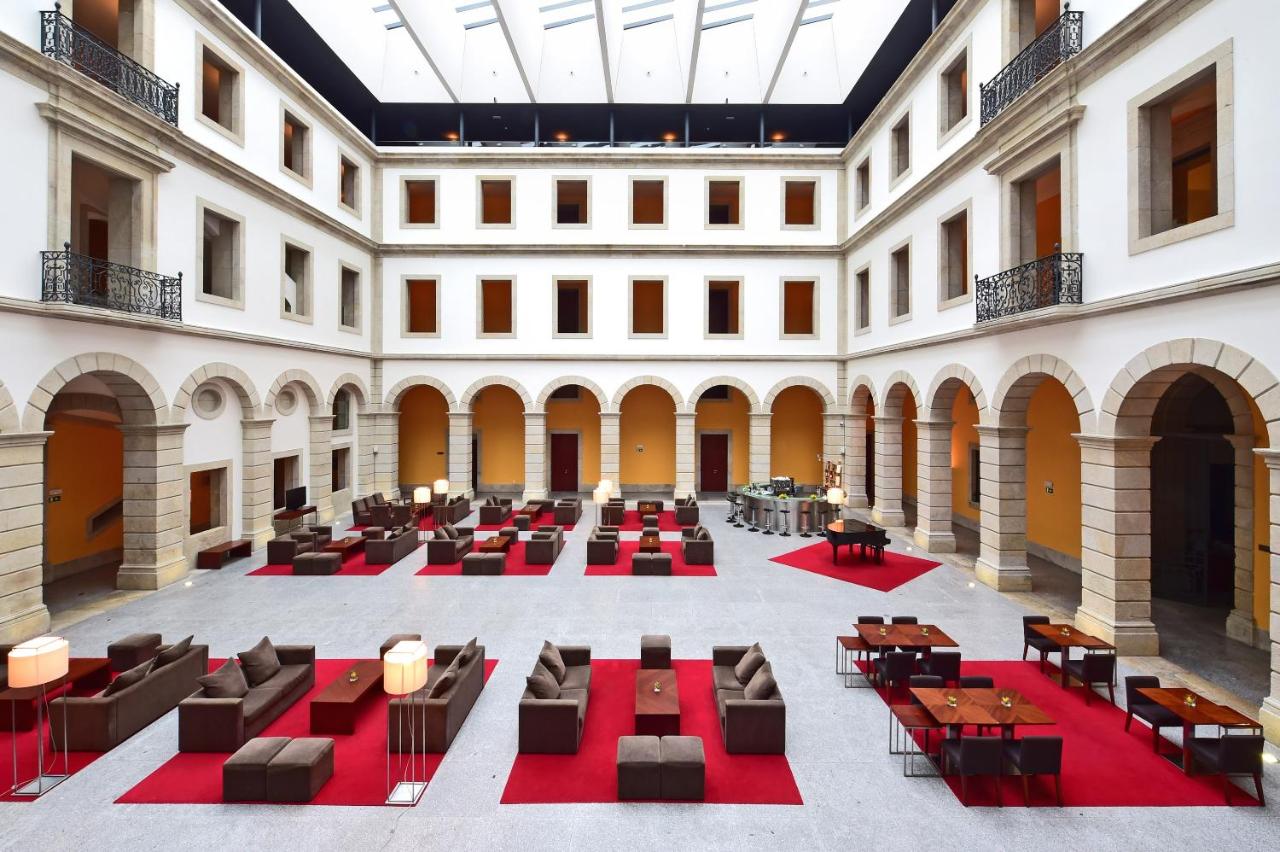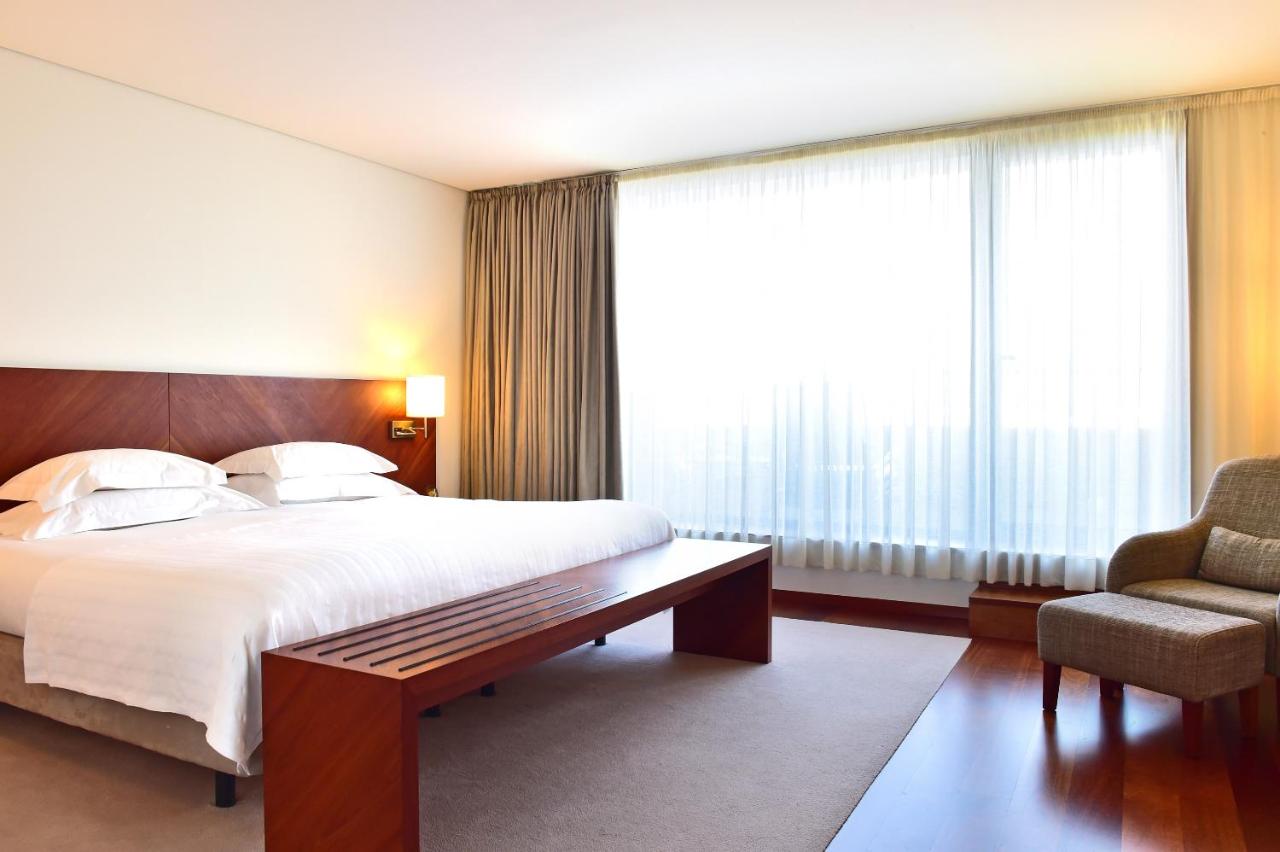 A 4-star guesthouse, Bemyguest is located in an early 19th-century building in Jardim das Mães (mothers' garden) that was renovated in 2015. This place offers stunning views of Rossio Square and is located next to the Almeida Moreira Museum and City Hall. The rooms come equipped with a flat-screen TV, and a private bathroom with a bath or shower. Some units include a kitchenette, seating area, and views of the garden or city.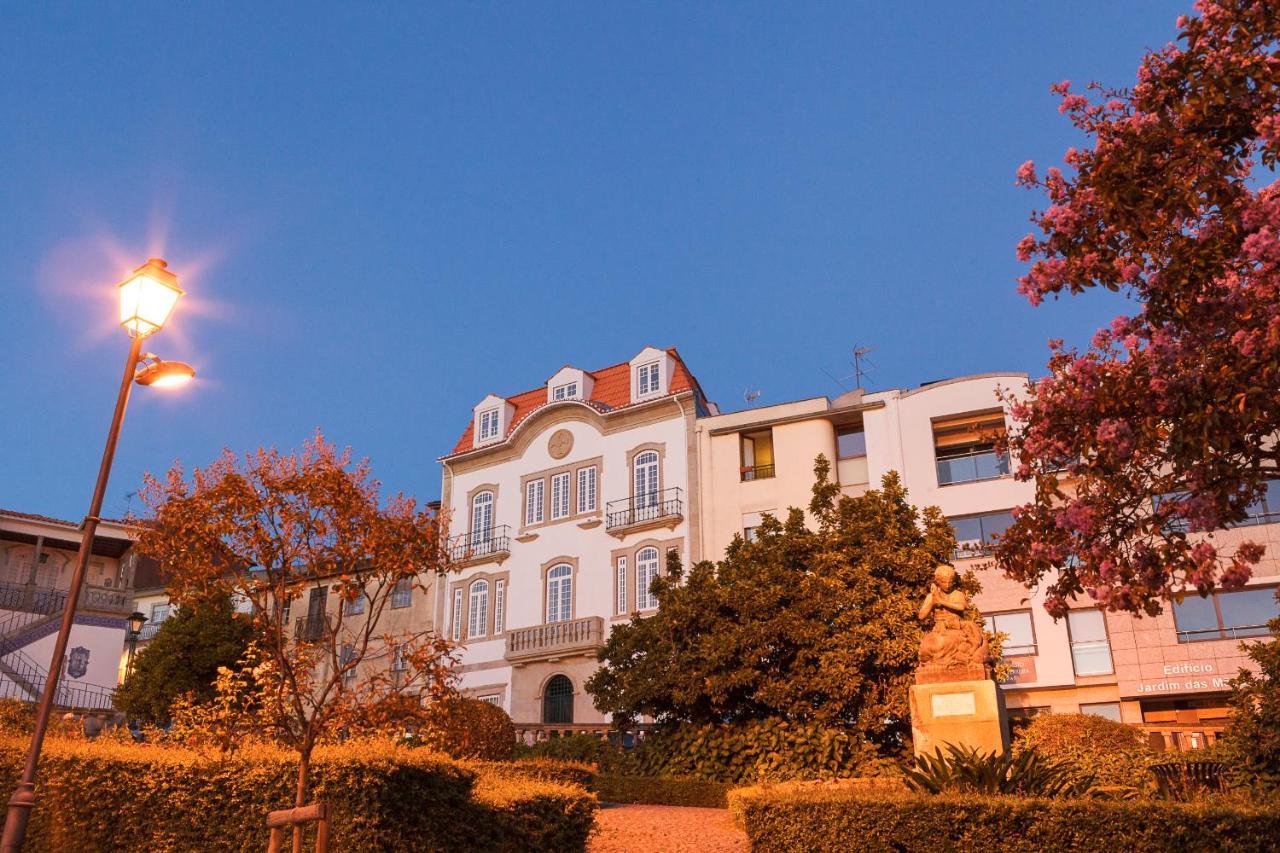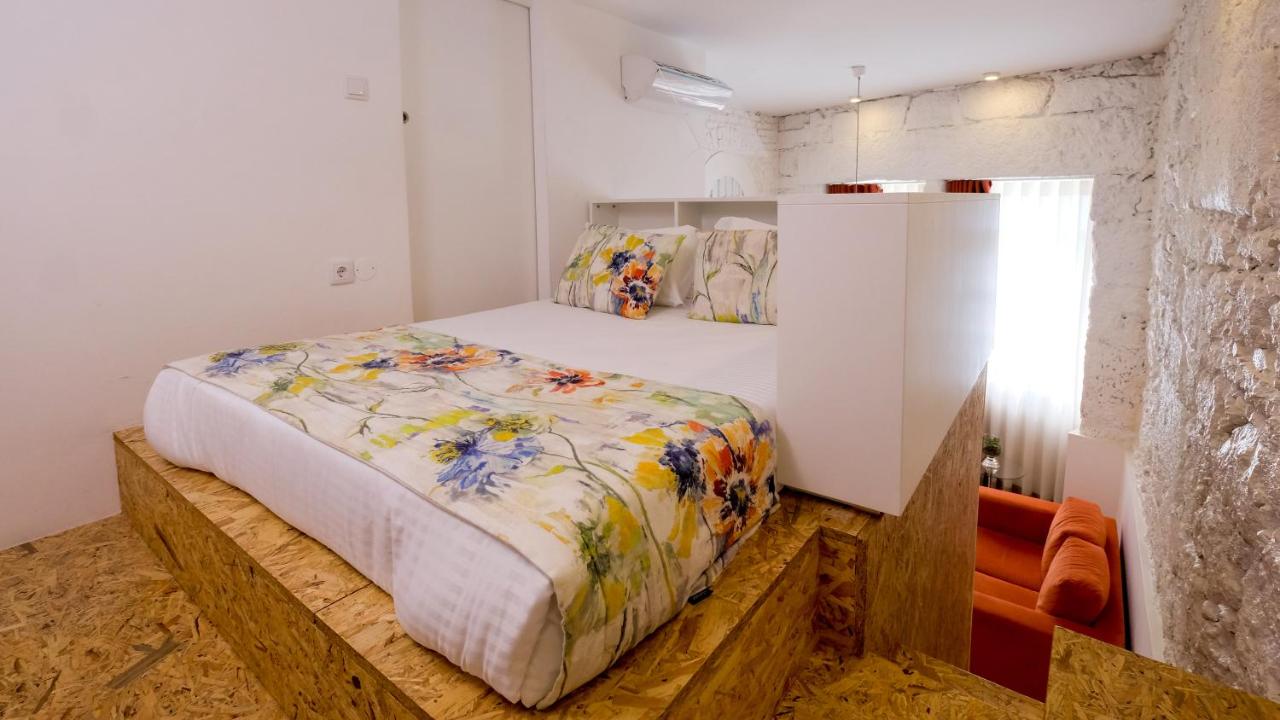 A 4-star hotel, Montebelo Palacio dos Melos Viseu Historic Hotel is located in the historical center of Viseu and features an elegant lounge area and a terrace bar with panoramic views of the city. The hotel has been renovated to keep its original facade, whilst adding modern facilities and touches to the property. The rooms feature a spa bath, shower, air-conditioning, satellite TV, and a minibar.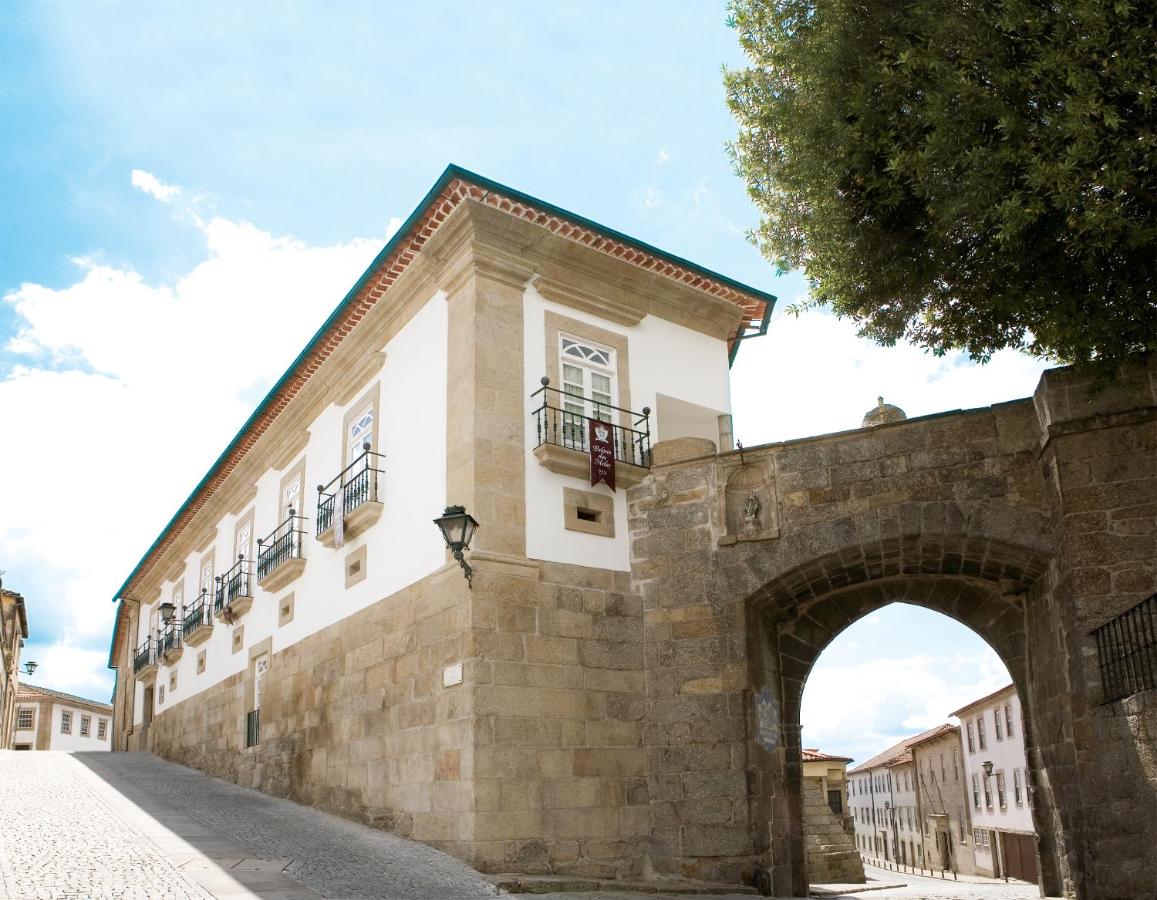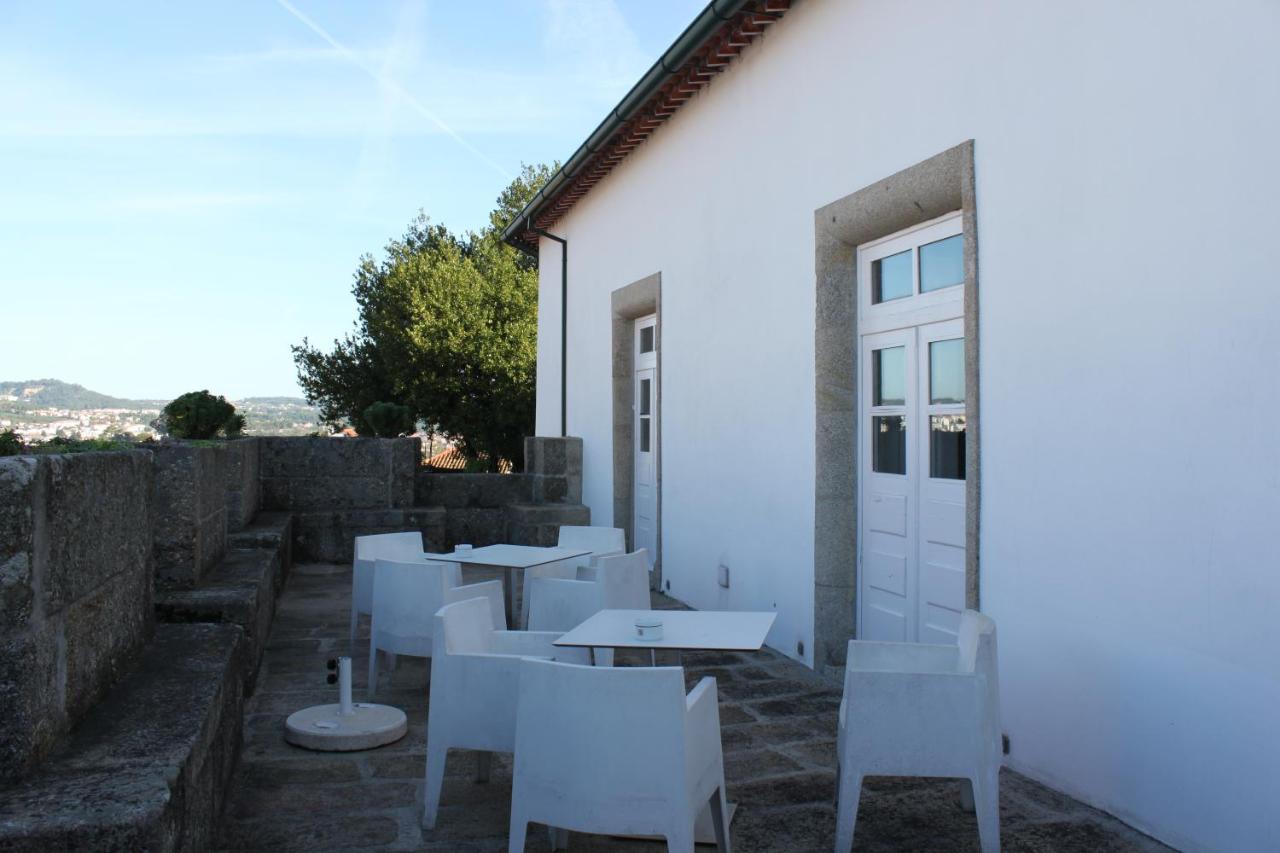 Located 2 kilometers from Viseu Cathedral, Avenida Boutique Hotel offers a sophisticated atmosphere in the heart of the city. The hotel features a 24-hour front desk, room service, as well as restaurants nearby. The guest rooms feature a desk, flat-screen TV, a private bathroom, and comfortable towels. Guests can also enjoy a delicious buffet breakfast every morning which can be served in their room.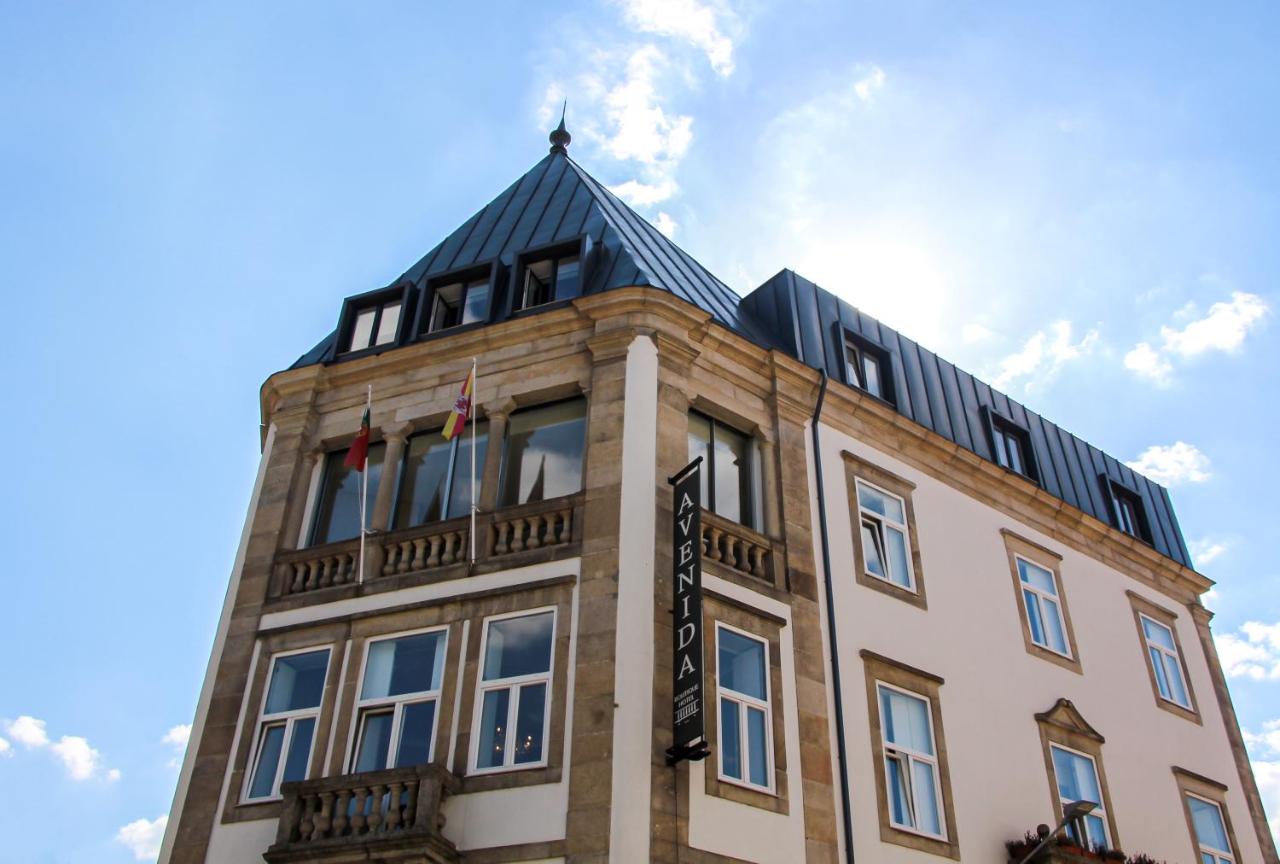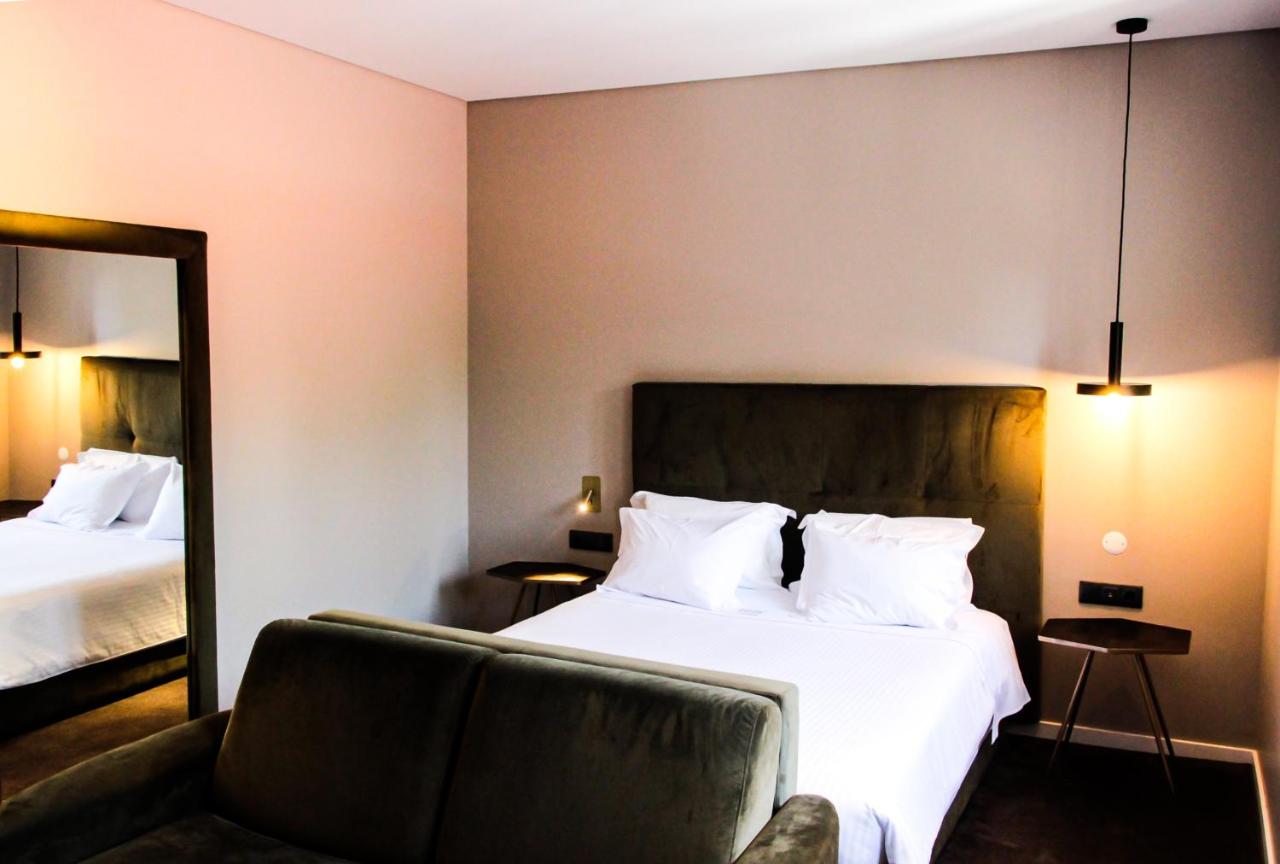 What to eat in Viseu
Have you been thinking about what to eat in Viseu? The answer is Viseu has something for everyone. For breakfast, you can have yummy Portuguese desserts and steaming hot morning coffee at Viseu bakeries and cafeterias. For lunch, you can have a sip of delectable Dao with Portuguese soups such as chourico, whereas in the evening you can have sumptuous dinner in its restaurants with the roasted meat and good Dao wine.
Note that Viseu is renowned for its delectable meat produce and great wine.
When to visit Viseu
Traveling to Viseu is most pleasant from May to October when there is plenty of sunshine and the temperature is warm. Nevertheless, it is also nice to visit Viseu at Christmas when its town center is garlanded with the Christmas spirit. Don't miss out on its magic Christmas market.
Conclusion
Viseu is one of the best places in Portugal to combine pristine nature, splendid architecture, ambrosial food and punchy Dao wine. It is also one of the best places to discover the Beiras (Beira Alta and Beira Baicha) and is a great place to escape the hustle and bustle of civilization to enjoy its laid-back vibe.
⬇️What are your favorite activities in Viseu? Let us know in the comments below⬇️