Flores translates to flowers in English. The name of this island does it justice. During the summer months, Flores island is covered with thousands of blue and pink hydrangeas, as well as yellow goldenrods. These cover the sides of the roads that cross the green landscapes of the islands. Less than 4,000 people live on this island, making it a quaint destination to experience the Azorean way of life. The island spans a 141.4 km2 surface, making it a small island that is easy to drive around through.
Flores island was discovered around 1452 by Diogo de Teive. It was initially called the island of São Tomás but was rapidly changed to Flores due to the large number of yellow flowers that covered the island. Flores is nicknamed "The Yellow Island" for this reason.
Along with the island of Corvo, Flores is located on the North American Continental Plate of the Mid-Atlantic Ridge. The island was created due to a submarine volcano that built small calderas and pyroclastic cones (types of rocks created by volcanos). Throughout thousands of years, parts of the island began developing. The Funda de Lajes was only formed around 3,000 years ago due to lava flow, while the development of other parts go as far as 200,000 years ago. However, unlike the other islands, there are no recorded volcanic eruptions on the island.
One of the most beautiful islands in the Azores, and perhaps the whole world, Flores offers an astonishing landscape of green rolling hills and blue lakes, waterfalls, and sea views. Flores might not be the island that every tourist visits when traveling to the Azores, but this is also what makes it so special. This small island is not oversaturated by tourism and feels like an authentic island getaway. However, tourism does help sustain the locals of this island, as 60% of the local workforce are employed in the services sector. Traveling to Flores is not just a gift for yourself, but a helpful way to contribute to the local economy.
What to do in Flores?
One of the most remote islands in the Azores, Flores is the perfect spot for nature lovers. From natural pools to the seven lakes and natural pools, this island is the perfect spot for a full island experience. How many days should you spend in Flores? Even though the island of Flores is small, we recommend spending 3 to 5 days here to enjoy all the activities.
1. Natural pools
A result of volcanic formation, the natural pools in Santa Cruz das Flores are the most famous on the island. This set of pools is a hotspot with tourists and locals, on the eastern side of the island. You can access the pools on foot or by car.
There are other poços throughout the island where you can swim, many with waterfalls. We recommend the Poço do Bacalhau, located in Fajã Grande. You can have a swim in this pool surrounded by cliffs and let the 90-meter waterfall fall on you.
When swimming in the Azores, beware of the caravelas portuguesas (Portuguese man o' war), a purple jellyfish that can sting you.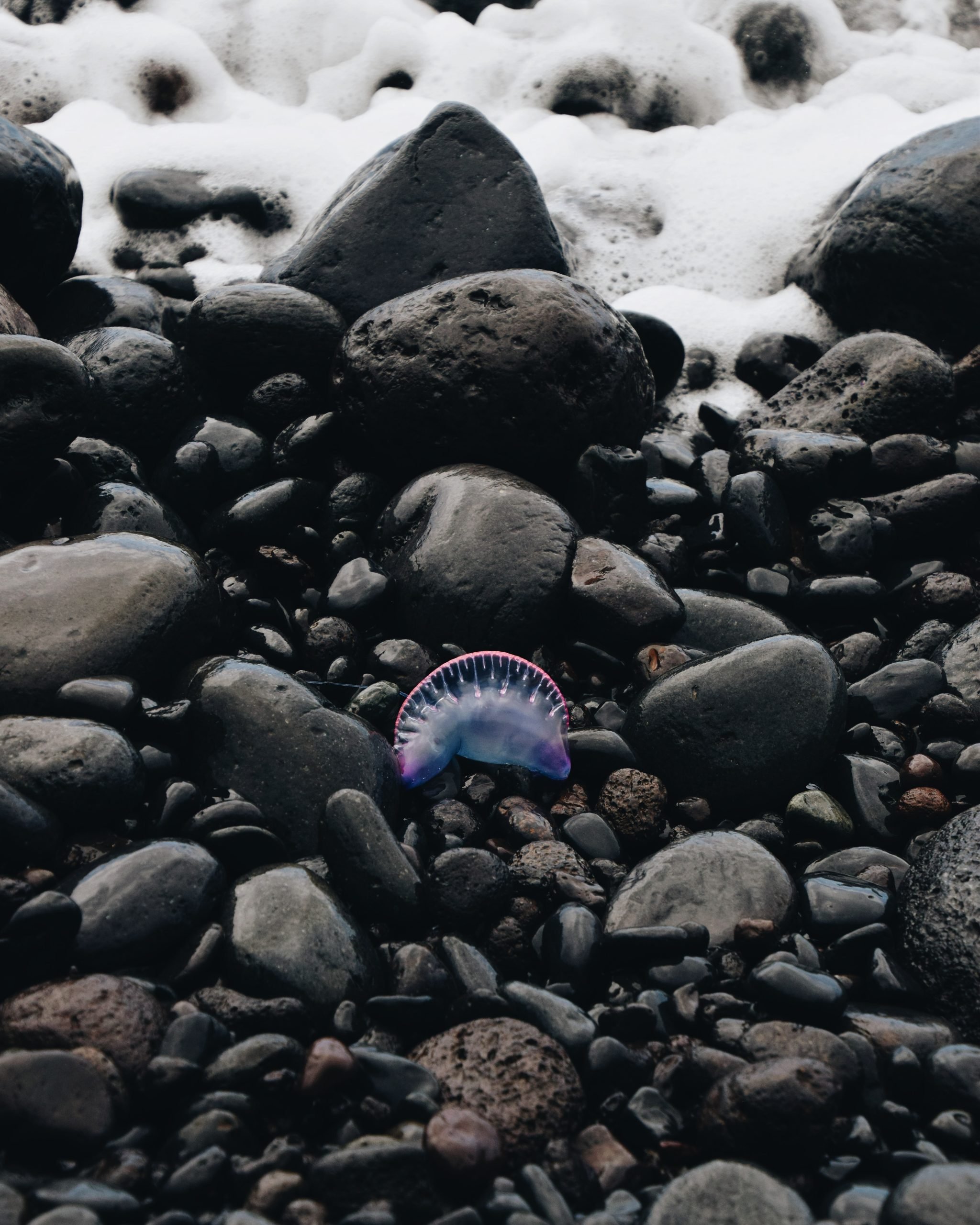 2. Visit the Seven Lakes
In the caldera of Flores, you can visit the seven lakes, blue and green lakes that span the location. The seven lakes are Lagoa Funda (Deep Lake), Lagoa Branca (White Lake), Lagoa Seca (Dry Lake), Lagoa Comprida (Long Lake), Lagoa Rasa (Shallow Lake), Lagoa da Lomba (Crest Lake) and Lagoa Negra (Black Lake). The largest lake is Lagoa Negra that is over 100 meters deep.
The top favorite lakes out of the seven are Lagoa Negra and Lagoa Comprida, which stand next to each other. They provide a contrast of a dark blue and a green lake that is beautiful to look at. The lakes are located among hiking trails which you can walk through to enjoy the lakes.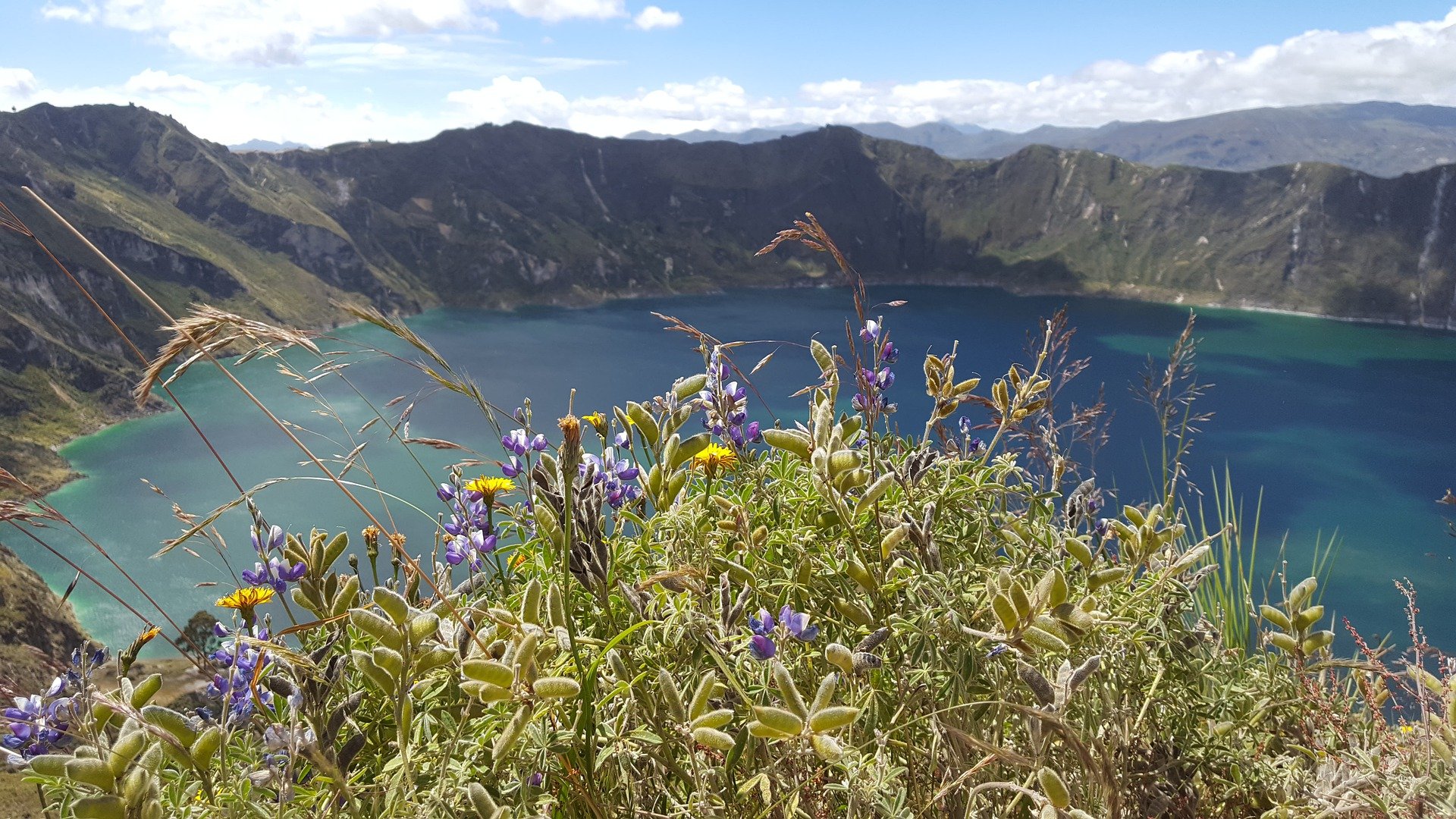 3. Hiking
Although the island of Flores only has 5 hiking trails, these are some of the most beautiful in the Azores. Our favorite trail goes from the seven lakes viewpoint to Poço do Bacalhau. It's only 7 kilometers long and takes around 3 hours. Hiking in Flores is also one of the best activities to do to experience some birdwatching.
Make sure to hike on "official" trails that are taken care of by the Azores Tourism Broad. These are properly maintained and signed with hiking markers throughout so people do not get lost. You can look up the official hike trails here. You can find the routes on a map, the duration of the hike, as well as the elevation levels, and more.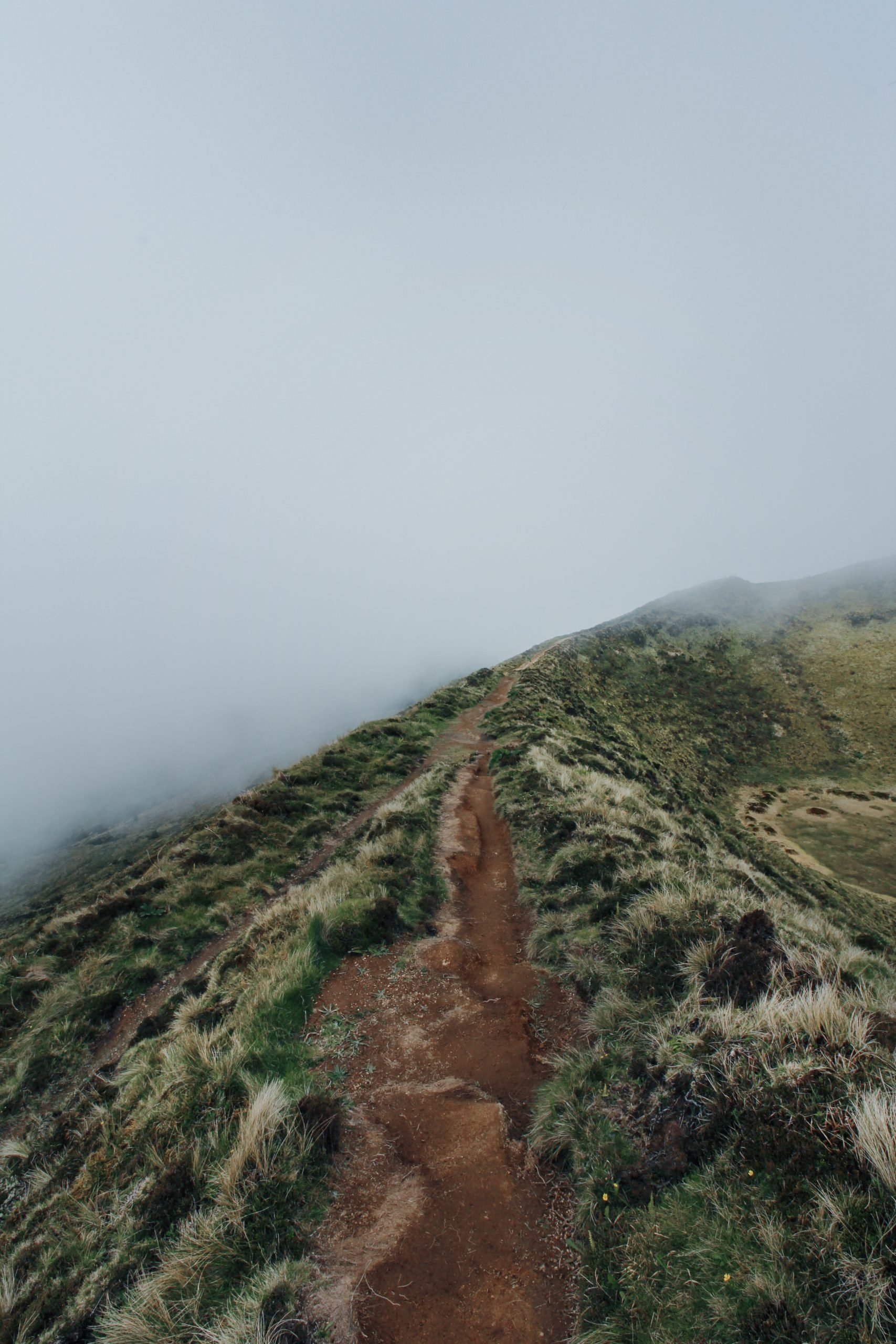 4. Adventure sports
Flores is a great spot to engage in some sports, particularly diving and canyoning. Flores has areas with crystal-clear water where you can see marine life in wonderful areas. You can dive into Galo cave, a large cave with two entrances, as well as in sheltered bays and coastal reefs.
Flores is considered one of the best places on earth for canyoning. If you're wondering what this is, no, it's not the same as canoeing. Canyoning involves traveling through canyons with different techniques like walking, climbing, jumping, and swimming. We would recommend booking a guided tour for this adventure so that you are safe. Book this €60 tour for a once in a lifetime experience, where you'll jump into pools and slide between rocks to experience the landscape to its fullest.
Day trips from Flores
Corvo Island
You can visit Corvo island, less than 20 kilometers away from Flores. You can take a ferry from Santa Cruz (Flores) to Vila Nova do Corvo (Corvo) that takes under 40 minutes and costs under €10. If you're lucky, you'll get to see some dolphins on the ferry!
Corvo is the smallest island in the Azores, but it does not fall behind in beauty. Only under 400 people live on this island so you'll find that a sense of community exists in Corvo. This island is also the most remote island in all of Europe.
A hiking hotspot, Corvo has some of the most beautiful landscapes of all of the Azores and a quaint village with narrow streets. The island is also one of the best places in the world for birdwatching. You can spot birds called Neartic vagrants, nearly impossible to find anywhere else in Europe. The island also has a lot of diversity of fish species and is one the best places for diving.
5 Best Restaurants in Flores: Where to eat in Flores?
The food culture in Flores is one of the best in all of the Azores. This island offers authentic Azorean dishes made from local vegetables and cattle. Before getting into the best restaurants, you need to know the best things to order. Here are some dishes you must try in Flores.
Tortas de erva patinha (fish and algae tart)
Pork meat
Honey
Azorean cheese
Seafood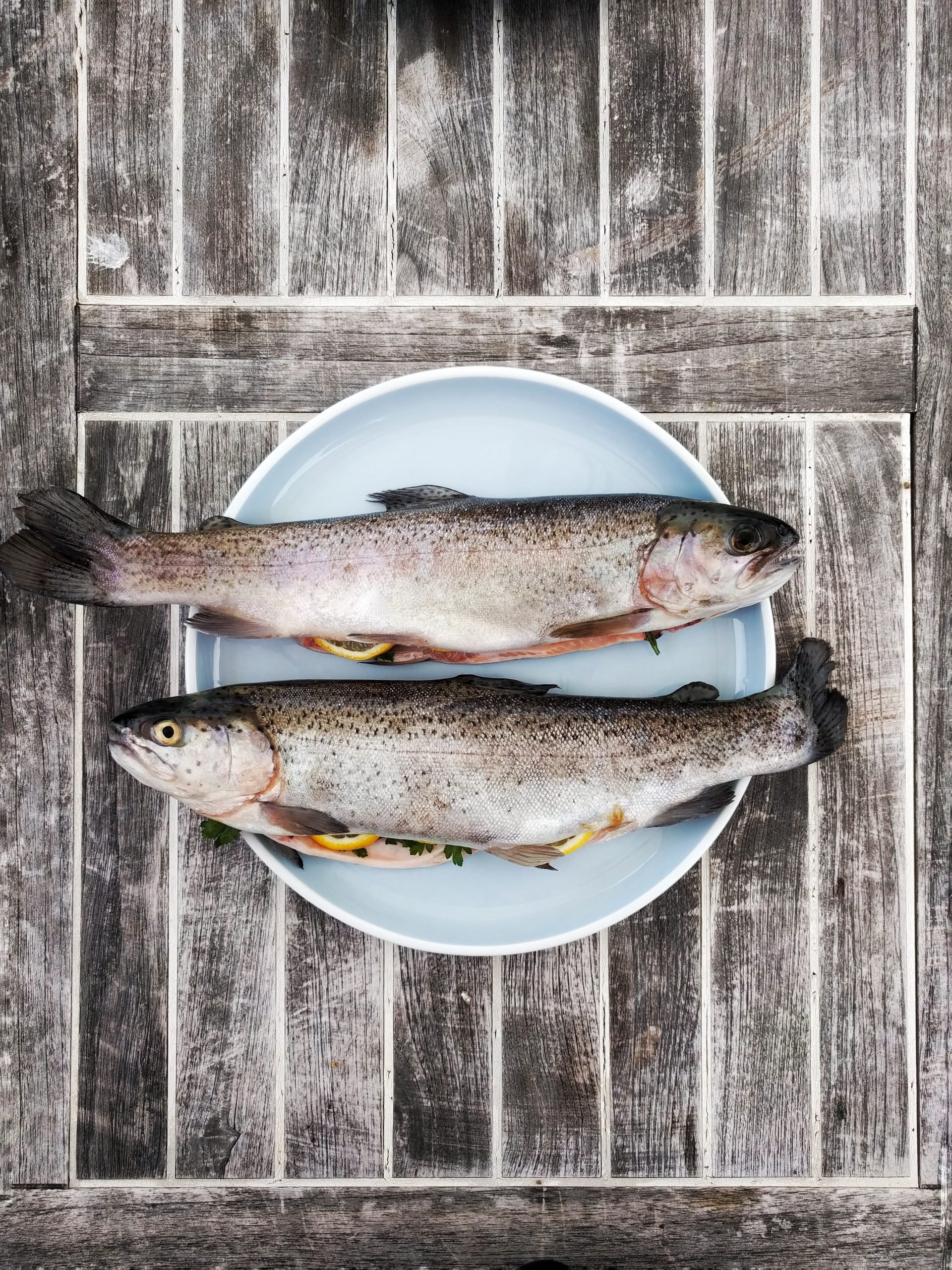 Now that you know what to order, here are the 5 best restaurants in Flores.
If you're looking for some authentic Azorean food, Sereia is the place to go. From seafood to Azorean cheese, every dish on the menu hits the spot. The best part, this restaurant is super affordable. You can get a meal here for €10.
2. O Moreao
O Moreno is the perfect place for those who enjoy a large portion at a cheap price. You can get a large meal here for €15 and try out some island classics. They specialize in seafood so we recommend trying out the iconic lapas and some octopus.
3. Cafetaria Falesia
This restaurant has some of the best Azorean sandwiches that you can enjoy with a sea view. Their sandwiches cost less than €2! This is also a great spot to watch a sunset and enjoy a cocktail or some Azorean wine.
Casa do Rei only uses local products from the island as they are committed to showing customers the vast variety of products available. Known on the island for its high-quality service, this restaurant has some of the best steak and seafood on the island. You can get a meal here for under €10.
This restaurant might not be the most aesthetically pleasing, but that's what makes it most authentic. They offer a variety of seafood and meat dishes, from codfish to pork steak. You can have a full meal here (with wine) for less than €15.
Transportation: How can you get around the island of Flores?
We don't recommend relying on public transportation in Flores, leave that to the locals. To get around an island, you must rent a car. In fact, this is the best way to visit any island in the Azores. We recommend renting a car in advance because especially in the summer months, these run out fast. You can rent a manual car starting at €60 a day.
5 Best Places to Stay in Flores: Where to stay in Flores?
Located in the quaint Lajes das Flores, Casa da Boa Onda is an entire home that you can rent. The property has 1 bedroom and 1 bathroom, as well as a kitchen and dining area.  The best part of this place is that you can enjoy the view from the house's terrace. You also have free parking in front of the house. This place can sleep up to 3 people as it also has an extra single bed if necessary. It's also located near many hiking trails, perfect for a morning stroll. The whole house only costs €50 to €70 a night depending on the season.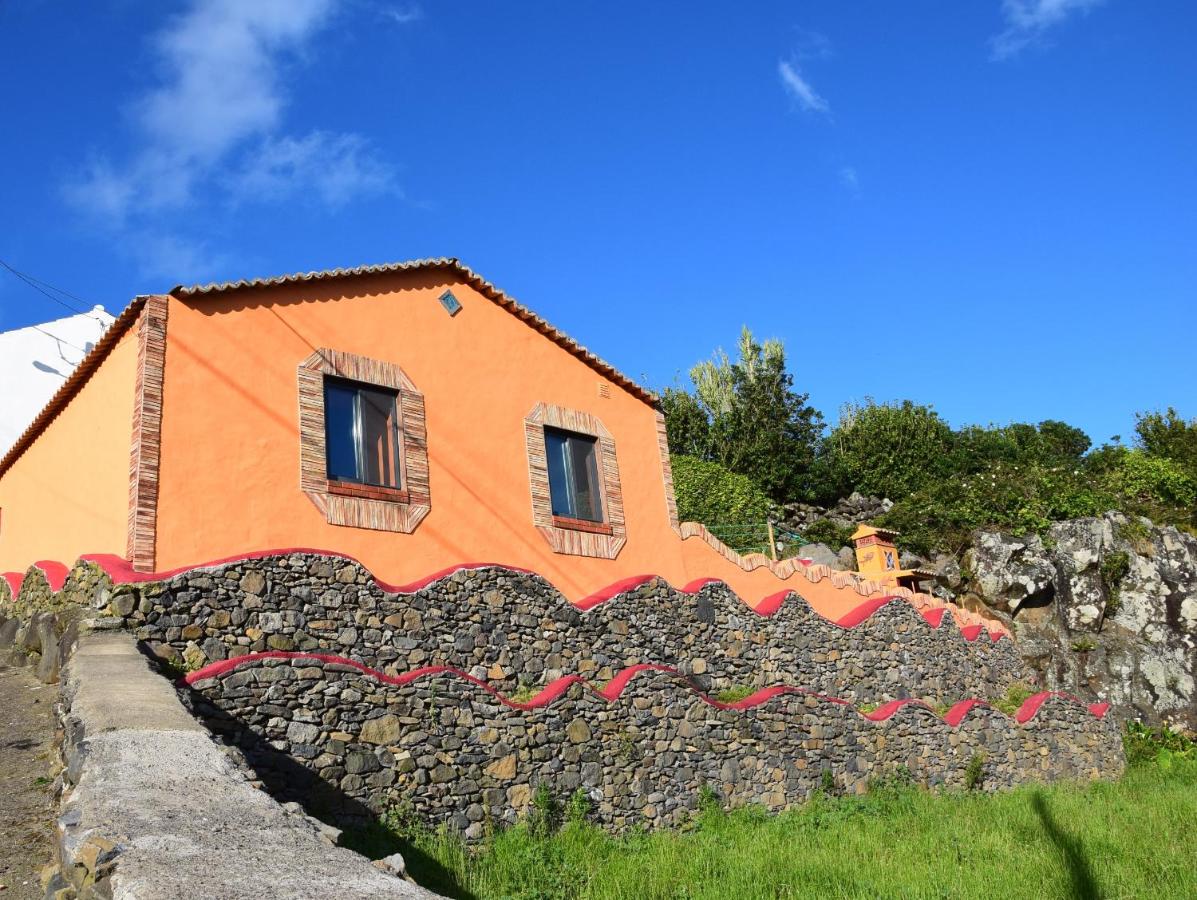 Looking to stay in an authentic Azorean house? This entire home in Lajes das Flores is 35 m² and has 1 bedroom, 1 bathroom, and a living room with a dining area. Casa Bianca has a private garden with a barbecue and an astonishing sea view. It's a 30-minute walk from Praia da Calheta, a small beach with dark sand. This entire place only costs €60 a night to rent.
Located in Fajã Grande, this property has several villas for rental. This is the perfect spot if you want an entire home to yourself, as well as a hotel-like service. Aldeia da Cuada has a 24-hour reception, bar, garden, as well as a restaurant, available to all guests. Every villa comes with a private patio with sea views, as well as an equipped kitchen and bathroom. The property also has breakfast available at the restaurant. If you're looking to rent a car, this property has a car rental service on the property. A one-bedroom villa for 2 people with breakfast included costs around €85, while a two-bedroom for 3 people costs €110.
This holiday home is larger than most, with 3 bedrooms, 1 bathroom, a dining area, and an outdoor patio with sea views. Casa do Avô Silva is located in Santa Cruz das Flores, a 25-minute walk from the center of Santa Cruz village and a 15-minute walk from the beach. This whole place costs €95 a night.
The Inatel Flores has modern rooms with balconies that offer stunning ocean views and overlook the pool. This place is located a 15-minute walk from the center of Santa Cruz. You can get a luxurious experience at this place by the pool and terrace, and the room comes with a soft bathrobe. The Inatel Flores has a buffet breakfast every morning, as well as a restaurant for fine dining and a bar. A superior double room with breakfast included costs €70 a night.
Final Thoughts
The Yellow Island of Flores is one of the most beautiful islands in the Azores, despite not being the most commonly visited. This small island will make you feel like you are getting an authentic Azorean experience, without the overpopulation of tourists. Flores has so much to offer. From the glorious Seven Lakes to the seawater natural pools and the hiking trails, this island is perfect for a nature lover.