Sagres, Portugal is one of the best destinations to visit in Portugal's Algarve region. It is renowned for its wind-buffeted fortresses, scattered along its sea-sculpted cliffs, a unique edge-of-the-world feel redolent of Portugal's former maritime exploits, and the scenic port of Sagres town. What is more, the environs around Sagres is the world's only place where white storks nest on the cliffs' faces.
Things to do in Sagres, Portugal
Go swimming & surfing on the unique beaches of Sagres
Sagres has a number of great beaches in its vicinity. They are not only great spots to swim and sun-bask but also great for windsurfing, kitesurfing, and paddle-boarding. Its Praia do Telheiro, Praia de Beliche, and Praia Tonel are nice not only to bask in the sun and swim but they also rank among the region's best surfing locales.
Other Sagres'  beaches include Praia da Mareta boasting moderate swell, great for medium-level surfers, and a cozy beach bar; tiny Praia dos Rebolinhos, one of the most romantic beach spots in Portugal, and Praia do Zavial, located in the direction of Lagos from Sagres featuring South of Portugal's biggest surf.
Note that Sagres, Portugal's beaches offer not only pleasant waves, sunshine, and rock-sheltered seclusion but are also famous for their paradisiac sunsets and sunrises.
Pay a visit to Sagres Fortress and the Sacred Promontory
Set on a scenic promontory, known to the ancients as the westernmost point of "the whole inhabited world", the fortress is a one-of-its-kind, impeccably white, wind-whipped structure which served as a barrier against North African raiders.
It was also from here that Henry the Navigator planned his 15th-century expeditions to the uncharted waters along the West African coast, heralding Portugal's Age of Discovery.
Head here to take great photos, and sense the unique feel of being on a spot that once was regarded as the ultimate avant-post of the "inhabited" world. 
Also don't miss out on ancient cannons inside the fortress and contemplate the strong waves breaking against its rocks.
Make a trip to the port of Sagres
The picture-perfect harbor is not only worth a visit for its motley boats bobbing around at anchor, but also for its historic significance. 
It is here that sailors from all over the world met to share nautical knowledge, which possibly resulted in Portugal's great maritime discoveries. It may have been here that the School of Sagres, a half-mythical community of sea-farers and cartographers took shape.
Now it is a major fishing port and is known for its catches of lobster, but also other marine delicacies. Head here to immerse into the briny seaside charm of Sagres.
Note that one of the best ways to explore Sagres and environs is on a boat to see its rugged coastline from the deck.
Book Sagres Tours & Experiences
What makes Sagres, Portugal special?
Sagres is one of Portugal's top surfing destinations with its cliff-protected stretches of sand offering some of the best waves in South Portugal.
But it is not just that. You can also swim, take sun-baths and do all kinds of watersports here, such as paddle-boarding. What is more, it is steeped in the history of maritime glory with Sagres' Fortress being among the most significant landmarks linked to the feats of the Portuguese mariners. 
Head here not only for a mélange of history and great surfing but also to delight in its mouthwatering cuisine and wine.
What to eat in Sagres, Portugal
Don't miss out on fresh sea delicacies such as lobster, dourada, scallop, and oysters, making the port town of Sagres one of the gourmands' bucket list destinations. Also, don't forget that Sagres is located in Algarve, making it one of the best spots to try out Algarve specialties such as Frango de Guia, and Cataplana de Marisco and its delectable wine, such as Negra Mole and Castelao.
Where to stay in Sagres, Portugal: 5 Best Hotels in Sagres
A 5-star resort only a 2-minute walk from the beach, Martinhal Sagres Beach Family Resort overlooks the beach and has luxurious amenities. The resort has 5 swimming pools, 4 bars, a tennis court, a playroom for kids with PlayStations, as well as outdoor activities such as surfing and football. The resort also features 3 restaurants, one for fine dining, a seafood one, and an Italian restaurant. The guest rooms and villas feature private balconies and terraces.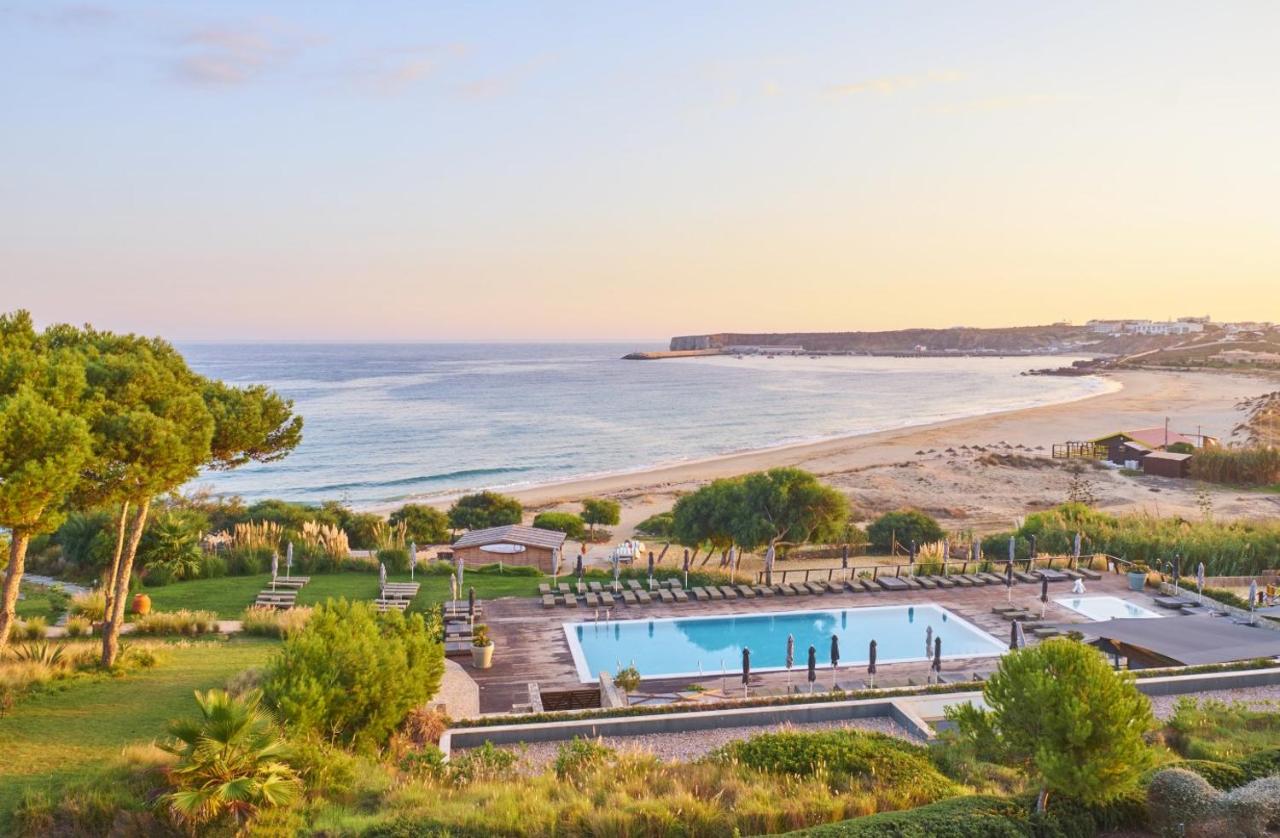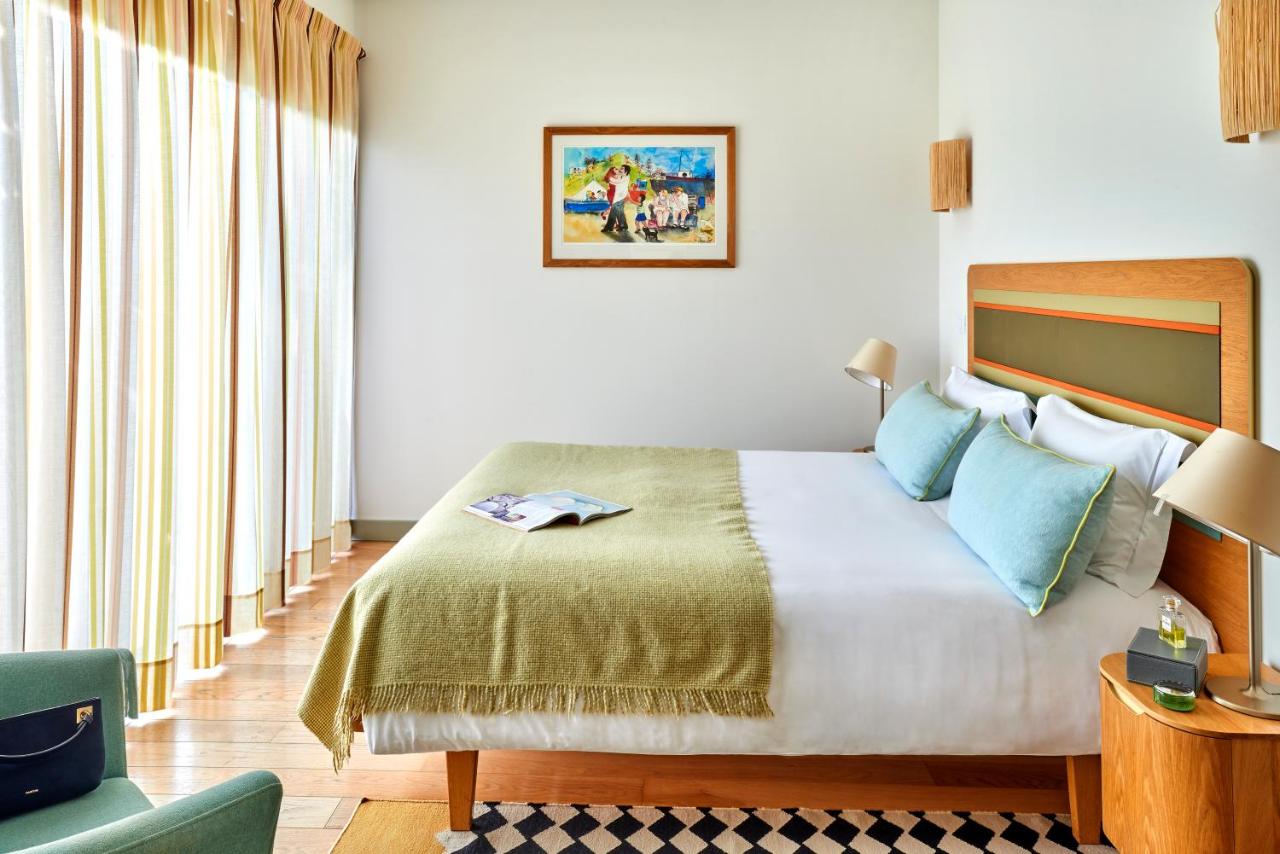 A 2-minute walk from the beach, Memmo Baleeira is a 4-star hotel located in the green surroundings of the Costa Vicentina Natural Park. This hotel features an outdoor pool with views of the ocean, a spa with a heated indoor pool, a Turkish bath, and a sauna. The hotel's restaurant, Fornaria, serves delicious homemade pizzas made in a wood-burning oven that guests can enjoy with a beautiful view of the bay. The guest rooms are spacious and come with air-conditioning, a flat-screen TV, a minibar, and a private bathroom.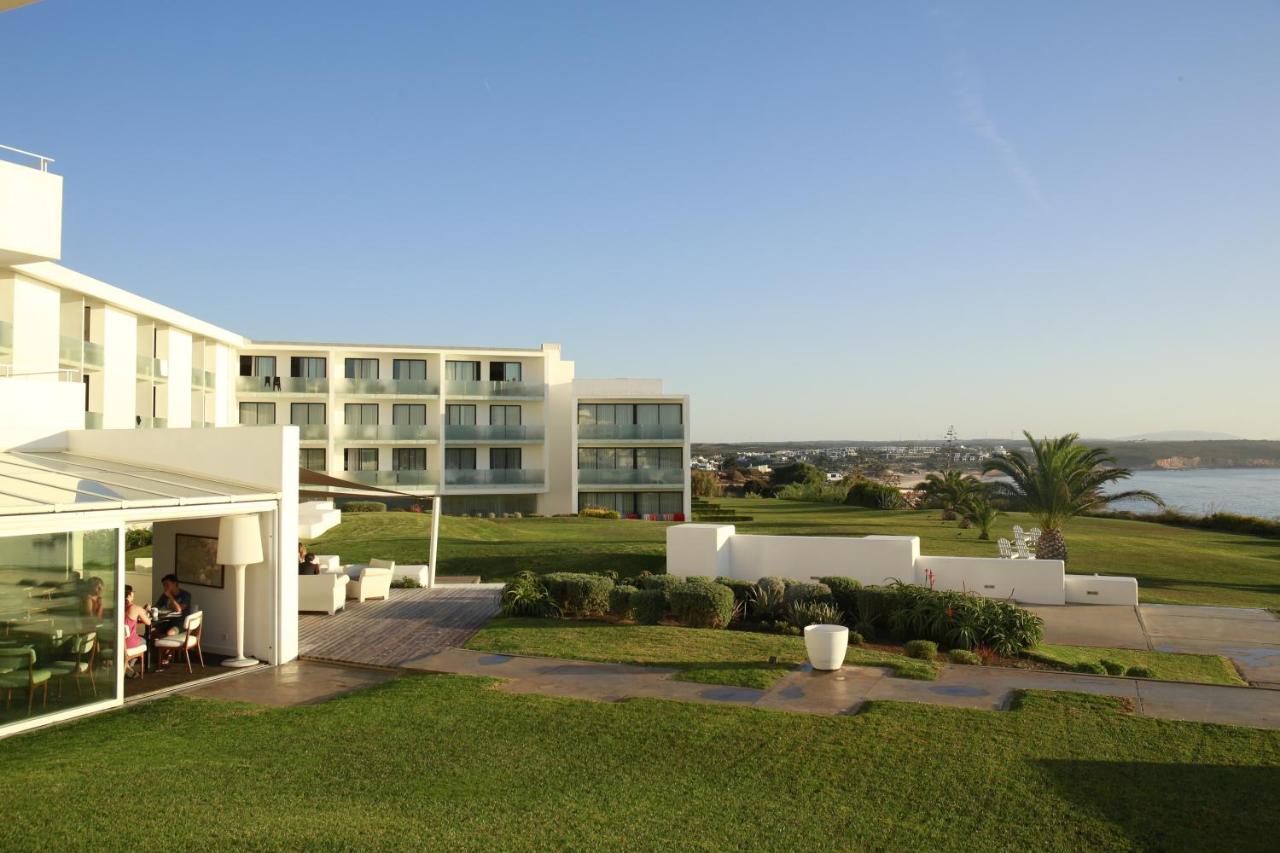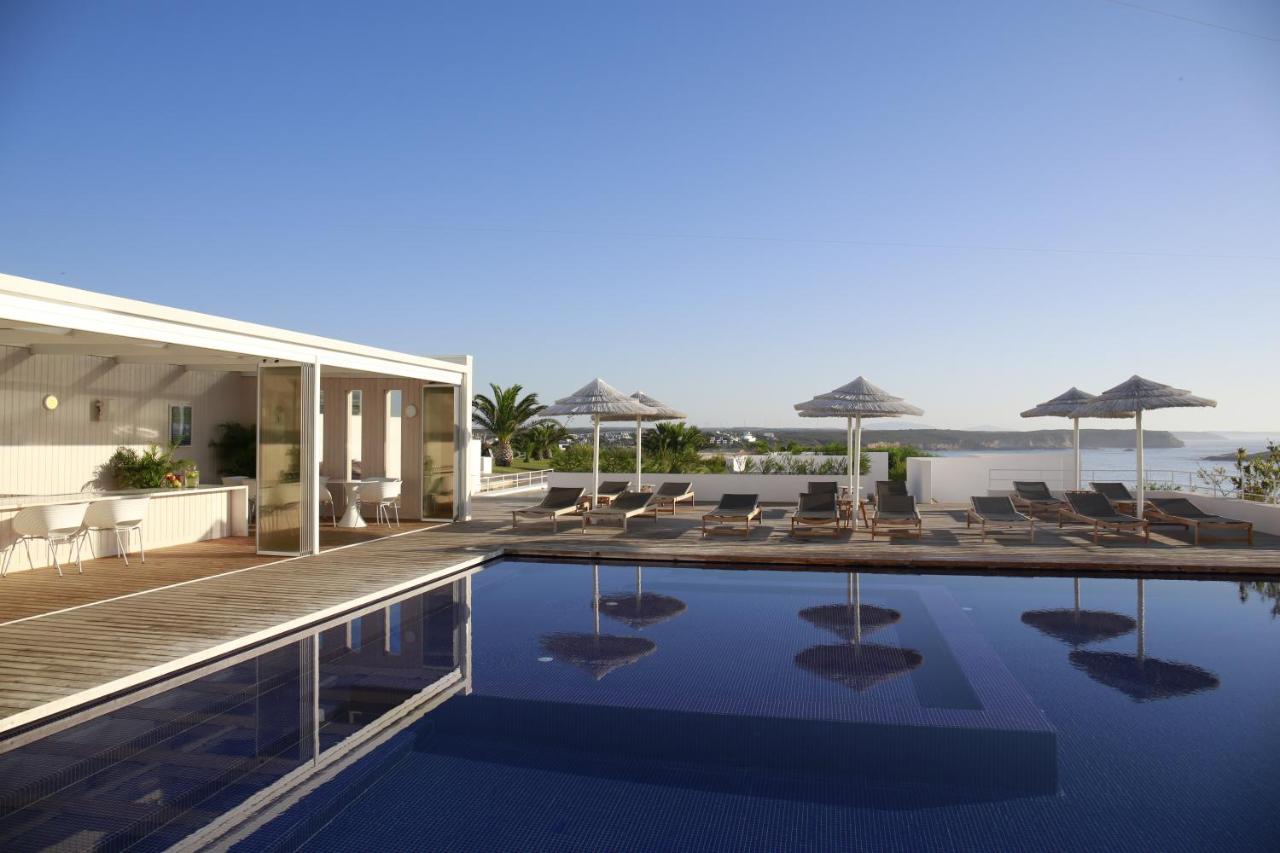 A 2-minute walk from the beach, the 4-star Pousada de Sagres is located a 5-minute drive from Sagres fort. This place overlooks the fort and the stunning lighthouse of Cape St Vicent, located on a cliff-top location. The hotel features an outdoor swimming pool, tennis courts, a spa, bar, and restaurant. The guest rooms have air conditioning, a work desk, a safe, and a modern bathroom.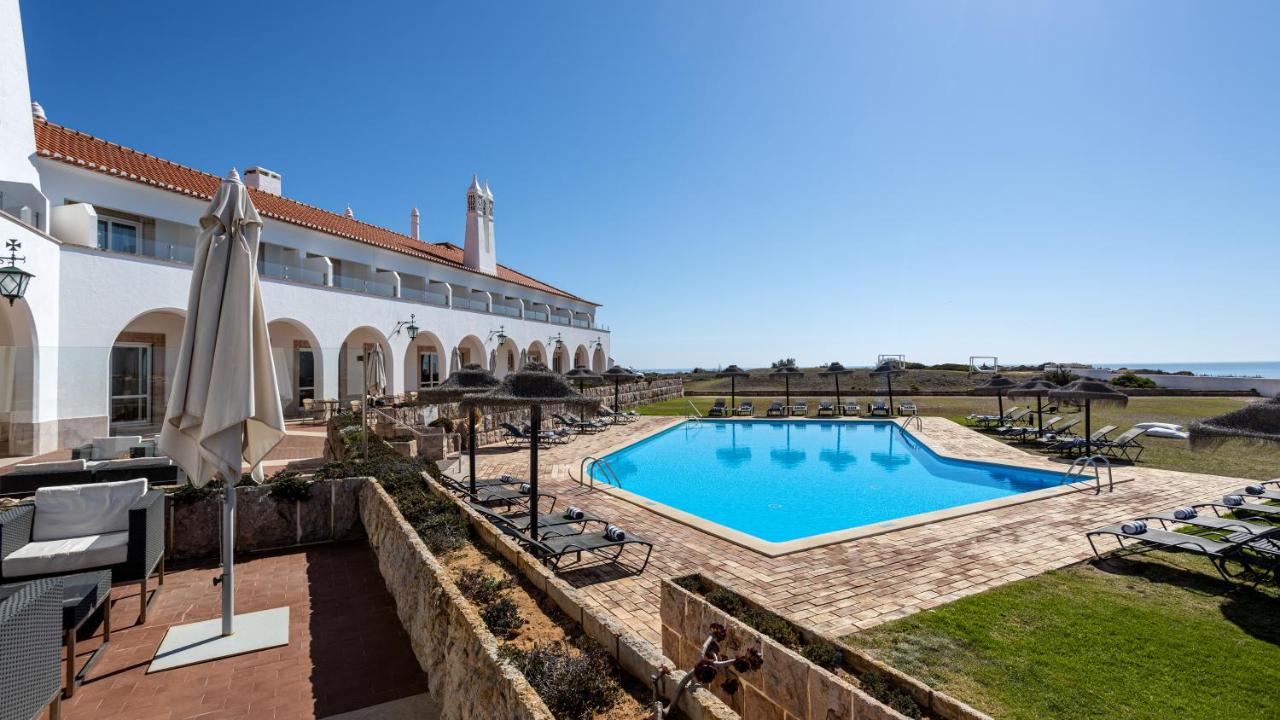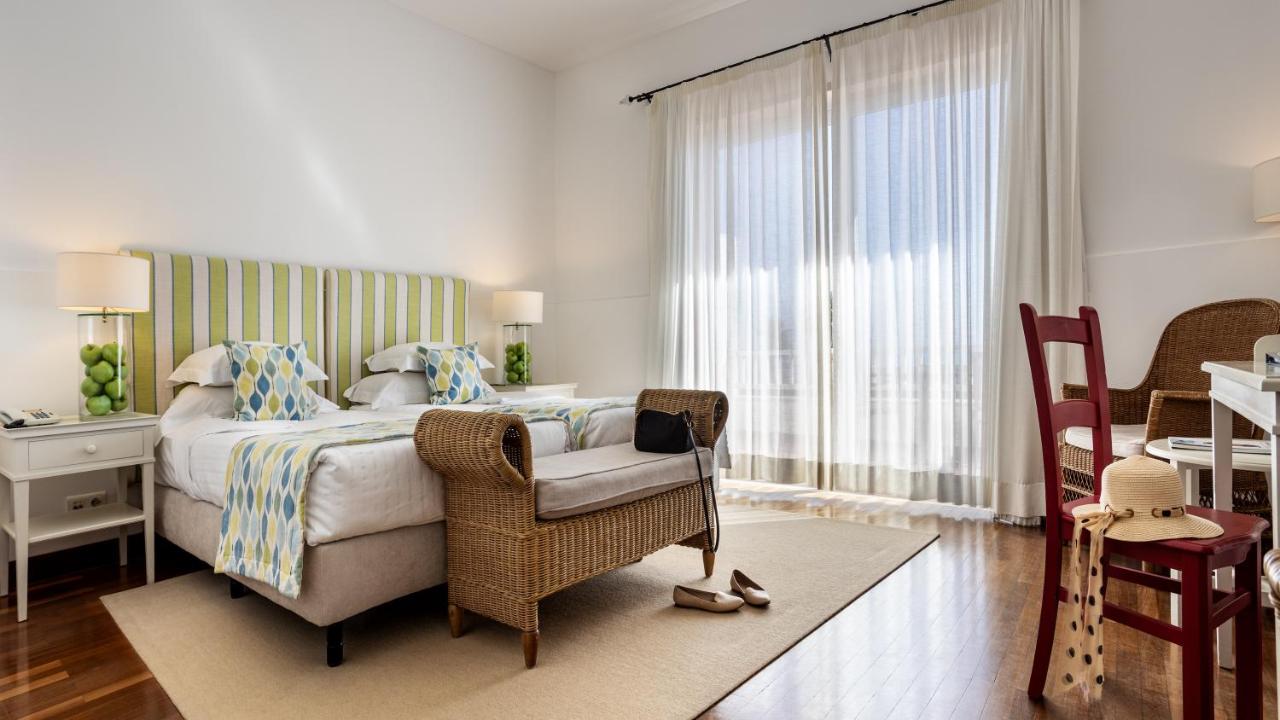 A 4-minute walk from the beach, Casa Azul Sagres features modern rooms and apartments with outdoor balconies. The units come with seating areas, LCD TV with satellite channels, and private bathrooms. The guesthouse serves a tasty breakfast every morning in the breakfast room and there are plenty of restaurants nearby. Casa Azul also organizes surf and bodyboard lessons for guests to enjoy.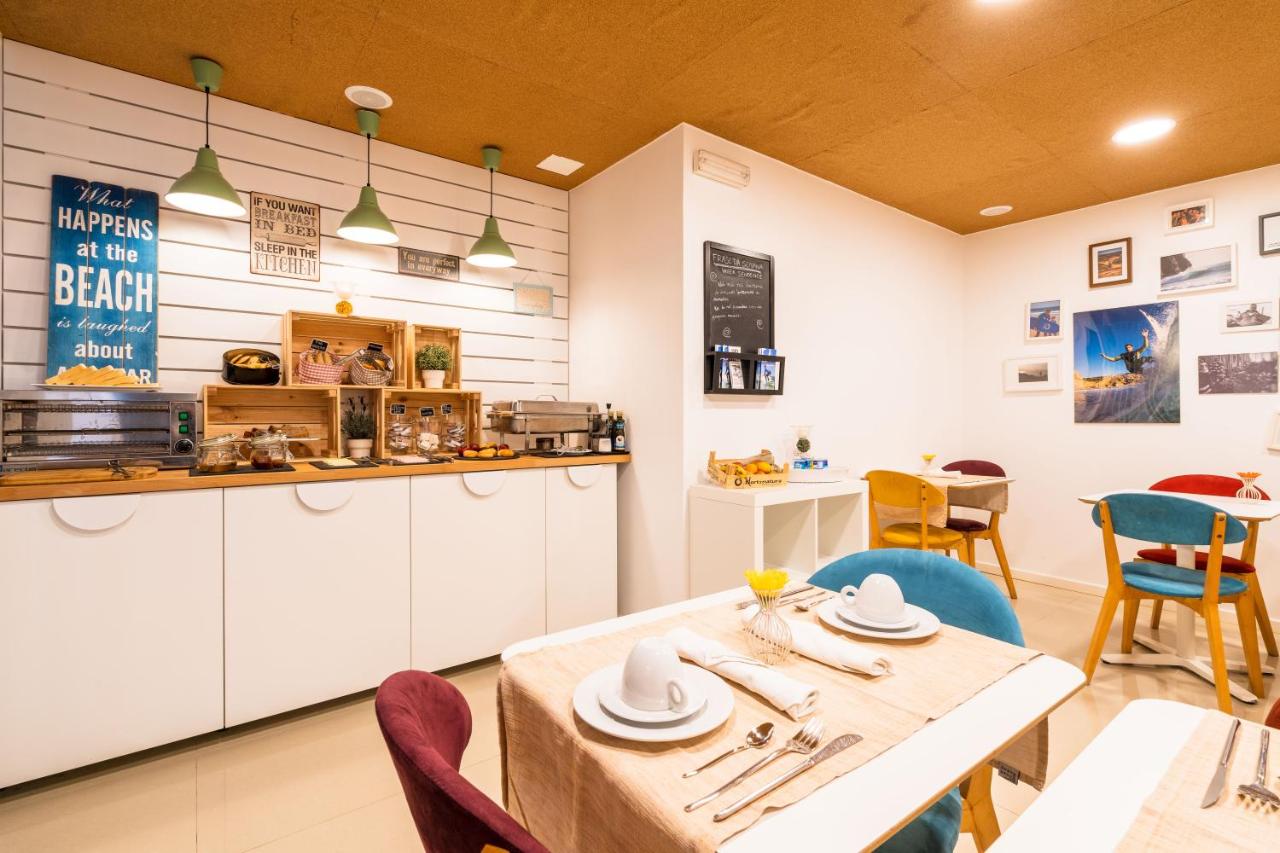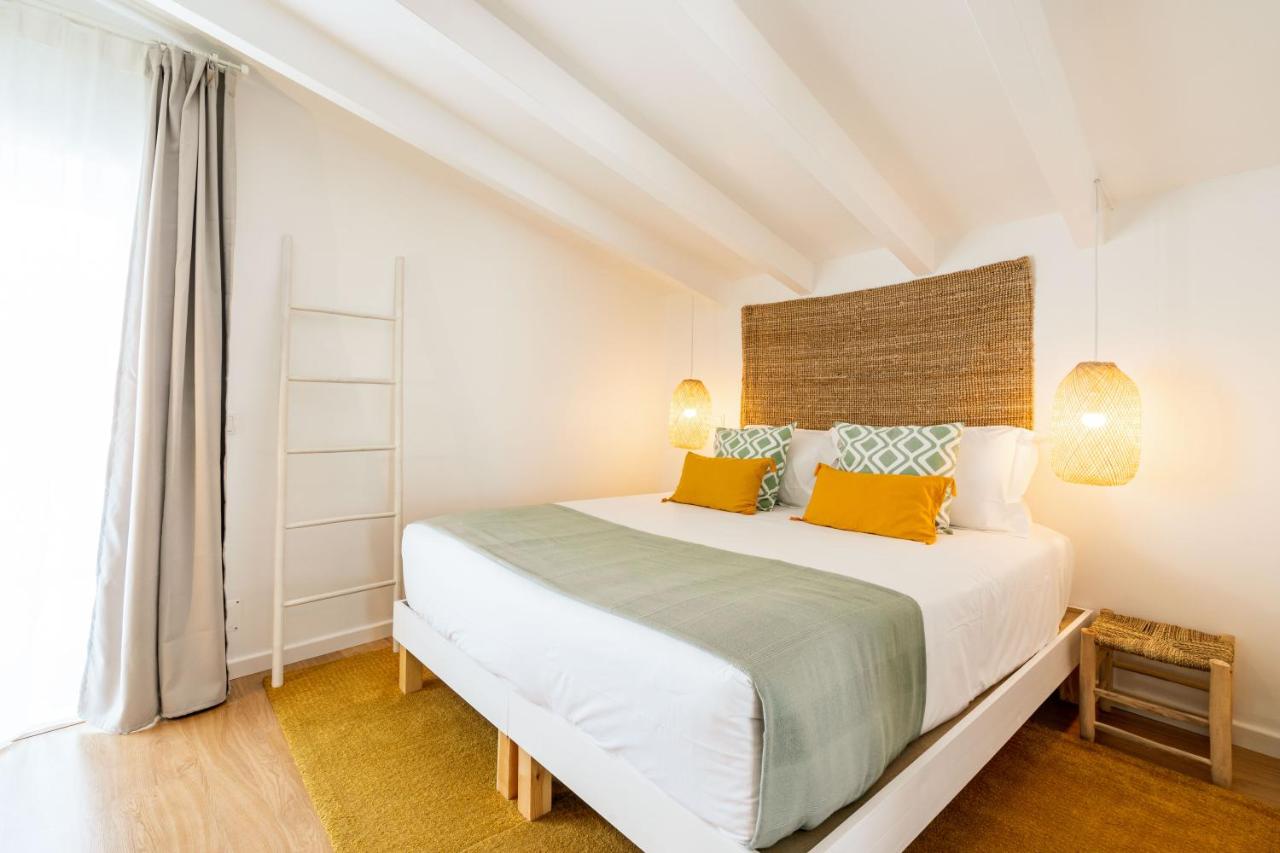 Pontalaia Apartamentos Turisticos is located 5 minutes away from Mareta Beach and offers comfortable apartments with large balconies. Featuring one and two-bedroom apartments, these come equipped with modern furniture, a modern bathroom, a kitchenette, and satellite TV. The apartments are located close to the infrastructures of the village, such as restaurants, supermarkets, and pharmacies.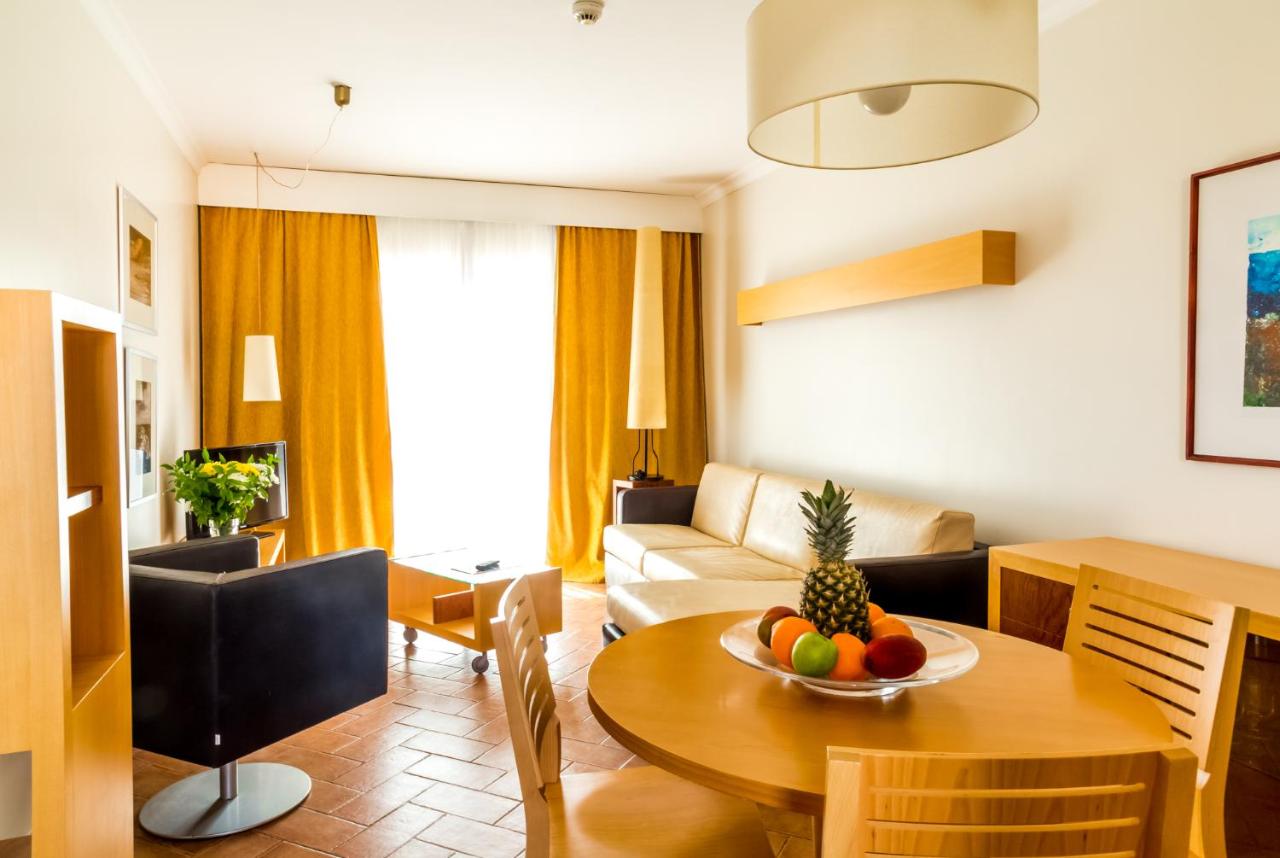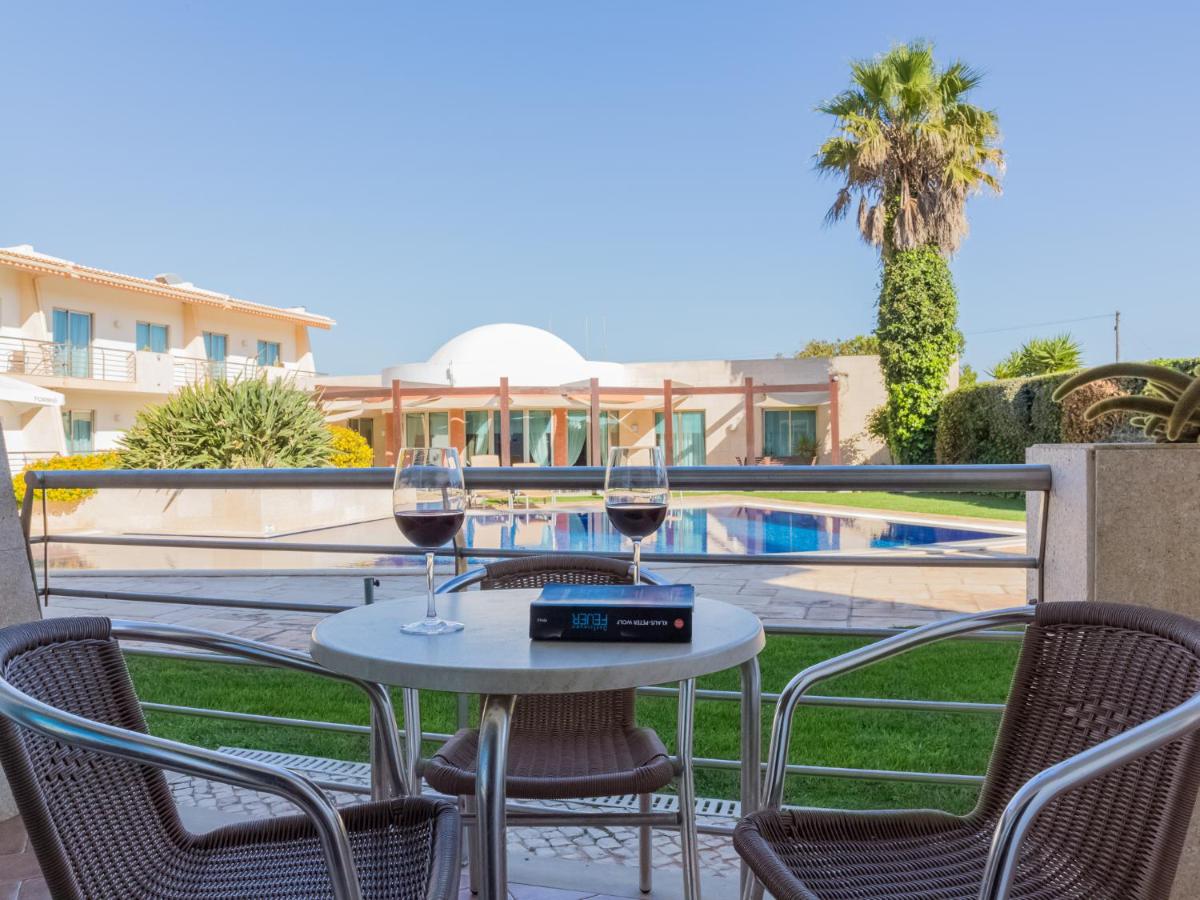 When to visit Sagres, Portugal
Summertime is usually considered the best time to visit Portugal. But it is the months when it is bright and warm, without the intense summer heat that are truly the best to visit Sagres. Head to Sagres in Spring or early Autumn to take pleasure in its maritime charm and uncover its great surfing spots.
Conclusion
Sagres is one of the most beloved surfing & swimming destinations in Southern Portugal. It does not just offer great nature, accommodation, and food, it is also one of the historic locales that were key for Portugal's Age of Nautical Adventure and Discovery. 
Head here to feel the edge-of-the-world feel and delight in the scenic sunsets, making Sagres one of Portugal's most romantic places to visit.
⬇️What are your favorite things to do in Sagres? Let us know in the comments below⬇️