Corvo is the smallest island of the Azores and has less than 400 inhabitants. The most remote island of the archipelago, despite its size, this Corvo does not disappoint. Corvo provides an isolated getaway with astonishing green landscapes, narrow streets with black stone, and sea views. Together with Flores, a few kilometers away, Corvo is considered a World Biosphere Reserve by UNESCO.
Corvo is known as one of the best places in the world for bird watching and hiking. But the island has a lot more to offer, even for those who are not as adventurous. Take a dip in a natural pool and visit Vila do Corvo, for a more relaxing getaway island experience.
The island of Corvo was discovered around 1452, along with Flores, by Portuguese explorer Diogo Teive. The island was only settled in 1580. Today, the island's economy is sustained through agriculture and dairy productions. Farmers grow crops like potatoes on volcanic hedge-rows and produce cheese that is exported all over the world.
What to do in Corvo?
1. Vila do Corvo
The only village on the island of Corvo, Vila do Corvo is the smallest municipality in all of the Azores. This village has quaint small homes along narrow streets, made of a traditional black stone. Vila do Corvo is home to significant religious buildings that you must visit such as the Church of Nossa Senhora dos Milagres, an 18th-century church in Baroque style, and the Império of the Divino Espirito Santo, a church constructures in 1871.
2. Bird watching in Corvo
Corvo is a bucket list destination for bird watchers. With hundreds of bird species on the islands, hundreds of birdwatchers travel to the island every year. The best time to spot some birds is in October when a number of bird species are present on the island. As the island is close to the American continent, many American vagrants are spotted on this island, which you can never see in Europe or mainland Portugal. Here are some of the bird species that have been spotted on the island:
Double-crested Cormorant
Killdeer
Buff-breasted Sandpiper
Cedar Waxwing
Hermit Thrush
White-eyed Vireo
Black-and-white Warbler
Northern Parula
Northern Waterthrush
White-crowned Sparrow
Indigo Bunting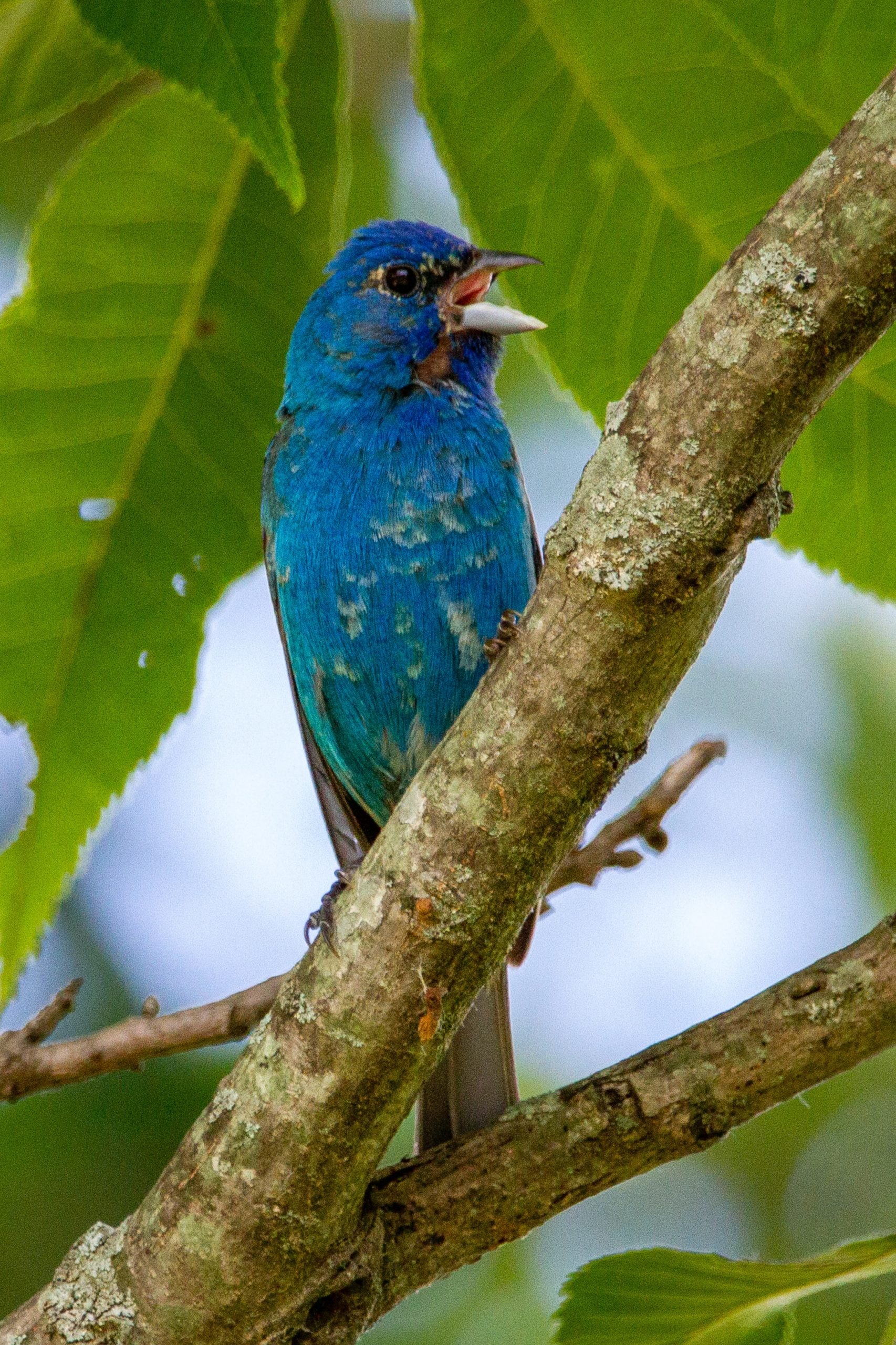 This tiny island of the Azores only has two hiking trails, but these are definitely worth a try. In fact, one of the best hikes in all of the Azores is in Corvo, the caldeirão hike, a 4.8 KM walk around the iconic crater that takes around 2h30m. Cara do Índio is a harder trail of 10 KM that features gorgeous views of Flores island and takes around 3 hours.
If you are a beginner and new to the island, make sure to hike on "official" trails that are taken care of by the Azores Tourism Broad. These are properly maintained and signed with hiking markers throughout so people do not get lost. You can look up the official hike trails here. You can find the routes on a map, the duration of the hike, as well as the elevation levels, and more.
4. Areia Beach
On the south side of the island, Praia da Areia is the main swimming spot in Corvo. This black sand beach is the only beach on the whole island and showcases gorgeous transparent waters. The sandy beach was formed by the decomposition of volcanic rocks and shells of sea creatures. This is the perfect space to catch some sun and maybe even do some snorkeling!
5. Caldeirão
The volcanic crater in Corvo provides an impressive view. The crater is 300 meters deep and has a parameter of 3.7 KM, which you can hike around. Throughout the crater, you'll see plenty of small lagoons. The highest point of the crater is called the Morro dos Homens and is over 700 meters above sea level. From here, you can see a panoramic view of the island of Corvo.
Day trips from Corvo
Flores
You can get to Flores (Santa Cruz) from Corvo (Vila Nova do Corvo) in a 40-minute ferry that costs less than €10. One of the most remote islands in the Azores, Flores is the perfect spot for nature lovers. From natural pools to the seven lakes and natural pools, this island is the perfect spot for a full island experience. Here are the best things to do in Flores.
Swim in the natural pools: There are other poços throughout the island where you can swim, many with waterfalls. We recommend the Poço do Bacalhau, located in Fajã Grande. You can swim in this pool surrounded by cliffs and let the 90-meter waterfall fall on you.
Visit the Seven Lakes: In the caldera of Flores, you can visit the seven lakes, blue and green lakes that span the location. The seven lakes are Lagoa Funda (Deep Lake), Lagoa Branca (White Lake), Lagoa Seca (Dry Lake), Lagoa Comprida (Long Lake), Lagoa Rasa (Shallow Lake), Lagoa da Lomba (Crest Lake) and Lagoa Negra (Black Lake). The largest lake is Lagoa Negra that is over 100 meters deep.
Hike the trails: Our favorite trail goes from the seven lakes viewpoint to Poço do Bacalhau. It's only 7 kilometers long and takes around 3 hours. Hiking in Flores is also one of the best activities to do to experience some birdwatching. You can look up the official hike trails here.
Canyoning: Canyoning involves traveling through canyons with different techniques like walking, climbing, jumping, and swimming. We would recommend booking a guided tour for this adventure so that you are safe. Book this €60 tour for a once in a lifetime experience, where you'll jump into pools and slide between rocks to experience the landscape to its fullest.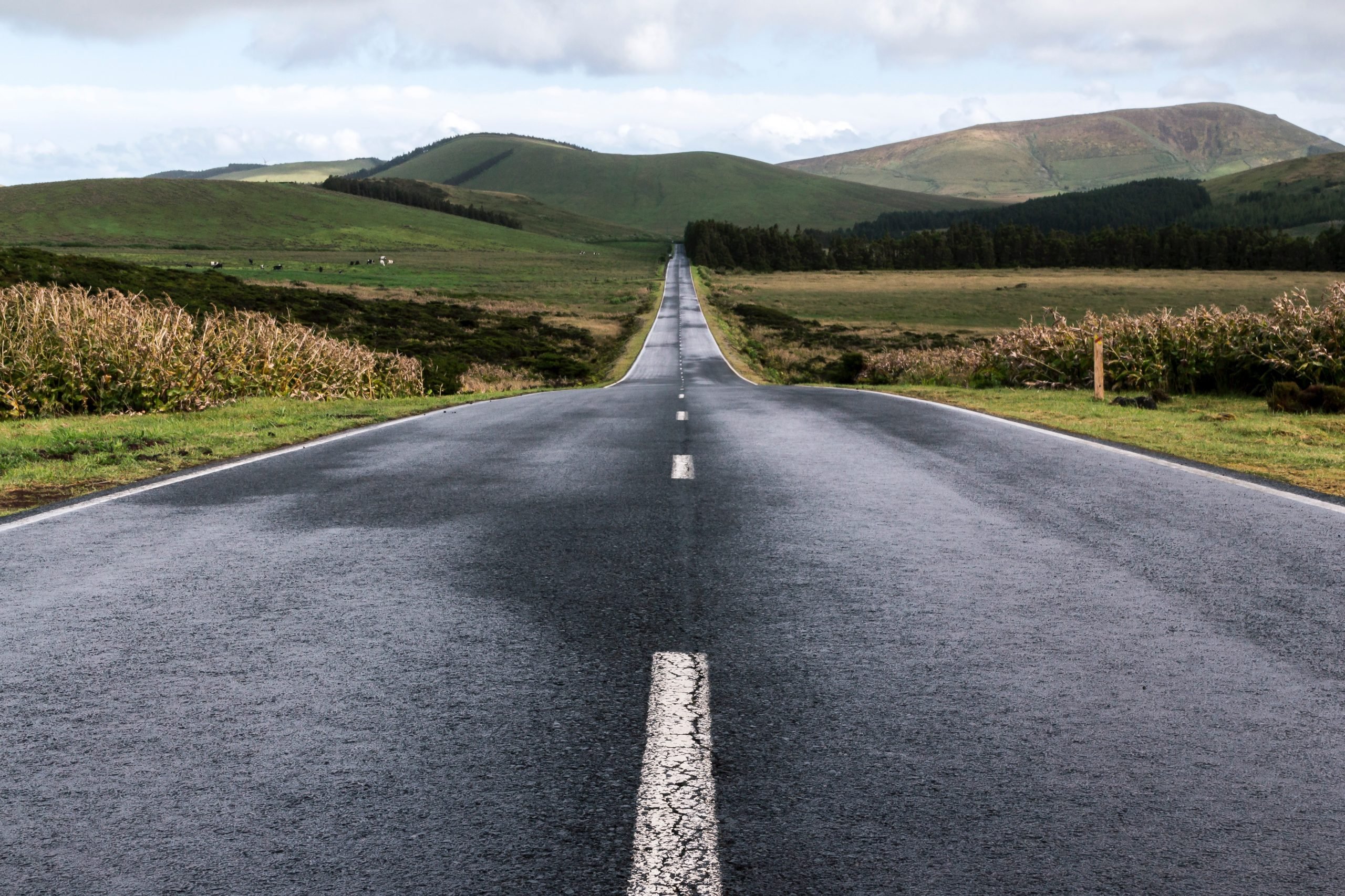 3 Best Restaurants in Corvo: Where to eat in Corvo?
Corvo is a tiny island so naturally, the restaurant options are more limited than in other islands. However, the cuisine on the island is still of high quality and even more authentic than in any other place. You will be dining where the locals choose to go and will be paying really cheap prices. We recommend trying the following local foods:
couve de barça (kale and fresh pork meat)
Cornbread
Erva do calhau (type of local seaweed)
Cheese of Corvo
Lapas (Limpets)
Local seafood
Now that you're ready to order, let's get to the 3 best restaurants on the island of Corvo.
Known for its incredible seafood dishes, O Caldeirão is probably the most well-known restaurant in Corvo. This place has a gorgeous view of the seaside and has excellent service, with a welcoming staff. We recommend the octopus and prawns, you'll fall in love with these dishes. You can have an entire meal here for €15.
If you're looking for a casual lunch and dinner, Irmãos Metralha is the right spot. This family-run snack bar offers steak and seafood dishes, as well as sandwiches at an affordable price. Located in the center of Corvo, this restaurant provides a relaxed environment where you'll get to meet the locals. Later at night, they usually have a DJ playing some music so it's also a great spot to enjoy some beers after dinner. You can get a meal here for less than €10.
This spot is a local favorite. A great place to watch some football and enjoy a glass of wine, this place is always busy. BBC – Caffe & Lounge has live music every night where you'll get to see some locals perform Portuguese music. Their food is also amazing! They offer homemade Azorean dishes like lapas, Corvo cheese, and francesinhas from Porto. You can get a meal here for €10 to €15.
Transportation: How can you get around the island of Corvo?
If public transportation for tourists in other Azorean islands is hard to find, Corvo is even worst. The bus systems on this tiny island are not designed to get to the best tourist spots and are made to fit the daily lives of the locals.
If you can, definitely rent a car. You can pick up a rental car from the airport and return it when you are flying back. We recommend renting a car in advance because especially in the summer months, these run out fast. You can rent a manual car starting at €60 a day.
3 Best Places to Stay in Corvo: Where to stay in Corvo?
As the smallest island in the Azores, Corvo does not have many accommodation options. This is not the island to visit if you are looking for a luxurious experience. But it is a great place if you are looking to experience an Azorean island like a local. Here are the best accommodation options in Corvo, all at an affordable price.
Joe & Vera's Vintage is a quaint guest house with cozy rooms that feature a private bathroom, a desk, and a patio. This place also offers a delicious continental breakfast at an affordable price. A 15-minute walk from Praia da Areia, this guesthouse also offers an airport shuttle service, as well as free parking. You can get a room here for €70.
Joe & Vera also offers
Joe & Vera's Place
, a two-bedroom apartment for guests to enjoy privately. This 60 m² apartment sleeps up to four people is perfect for a family, and even features two bathrooms. The apartment features a garden with an outdoor table and seating area, showcasing sea views of the island of Flores. Every room is equipped with a flat-screen TV and the kitchen even features a Nespresso® coffee machine. For your comfort, you can book their free shuttle service from the airport. The apartment costs between €80 and €130 a night, depending on the season.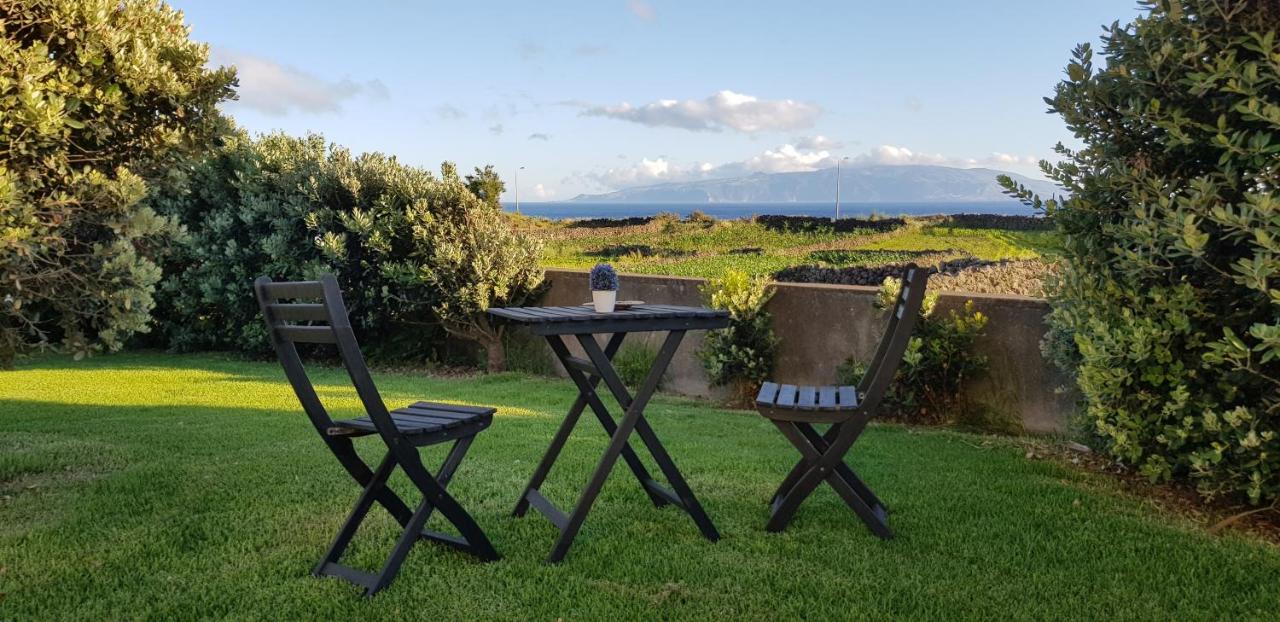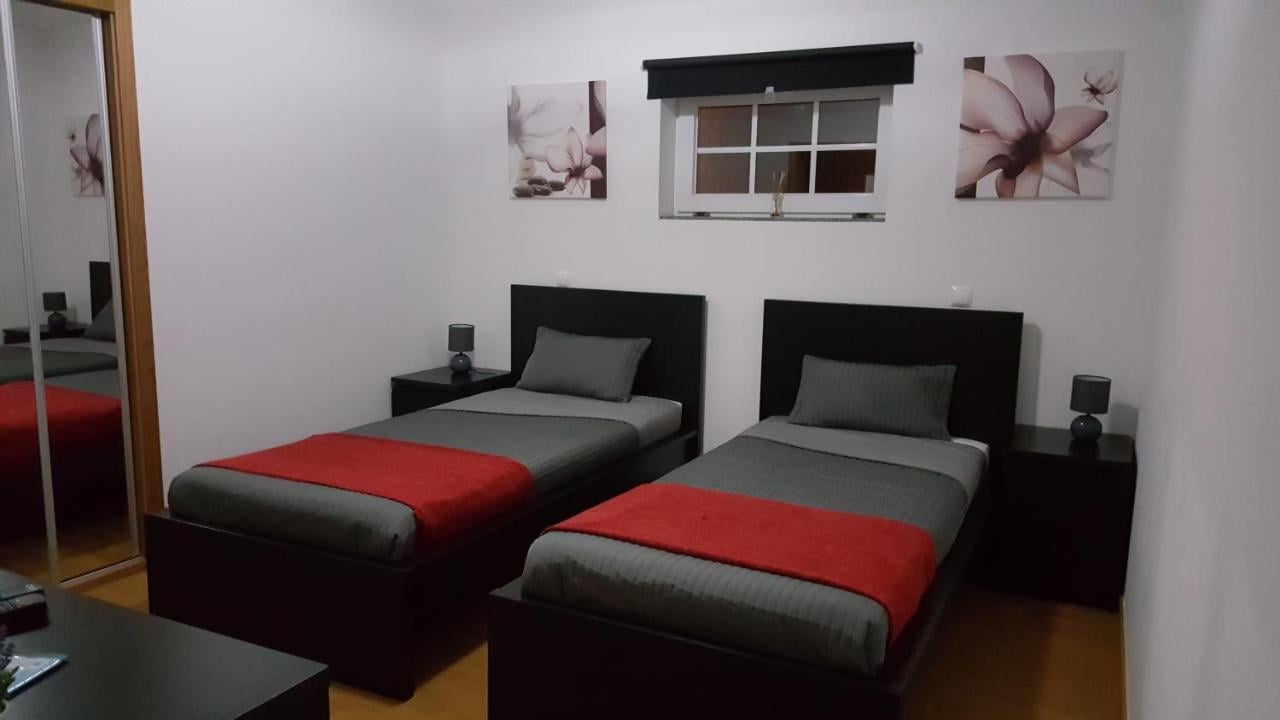 Hotel Comodoro is only a few steps away from Corvo airport and a 5-minute walk away from Praia da Areia. Each comfortable room features a flat-screen TV and a private bathroom. This hotel also offers a large continental breakfast in their dining area and also features a cozy bar and terrace. Their shared lounge is a great spot to enjoy a free board game with the whole family. You can get a room here for €50 a night.
Final Thoughts
As an island with less than 400 locals, many tourists overlook Corvo as a travel destination. However, its small size and the fact that a small community lives on the island are what make it so special. This island provides a relaxing experience, where you'll feel isolated from the chaos of the rest of Europe. It is no surprise that this beautiful island is considered a World Biosphere Reserve by UNESCO. On your next trip to the Azores, do not miss the island of Corvo and its stunning landscapes.