On a trip to Central Portugal, Peniche should be at the top of your list of coastal towns to visit! It is a great destination for exploring and walking around the city, or for a delightful beach holiday.
Everything is beautiful! The sea, the views, the cliffs, the colors, and the flavors make this area one of the most beautiful and diverse natural landscapes in Portugal. Peniche is 100 km away from the Portuguese capital, Lisbon, and is a port and fishing city that conquers us with its heritage and historical relevance, a culture with a strong connection to the sea, and gastronomy that stands out at a national level.
Since it's a Coastal zone, the best time to fully appreciate Peniche is between May and September. This time of year has longer days, with more sunshine, blue skies, and mild to warm temperatures. The hottest months are generally July and August. Consequently, they are also the most popular and attract the greatest number of tourists and visitors. If you want to avoid this, maybe the best time to visit is June or September.
This city has a lot to see, but it is best to start by exploring the city itself and only then the beaches, to relax after all your sightseeing! A good starting point to visit what this city has to offer is, obviously, the Peniche Fortress, the city's most identifying postcard image! This well-preserved fortress was the scene of some of the most important historical episodes on the national scene. It is also well known for having been one of the political prisons of the activists who rebelled against the Salazar dictatorship. In addition to the beauty and grandeur of the fortress, inside you will find a Municipal Museum where all the memories of that time are kept.
After exploring the fortress, you are in a good place to explore this city that is deeply connected to the sea. You can start walking towards the center, you'll be surrounded by in the fishing districts and you'll also find a labyrinth of streets and alleys great for exploring! In this area you'll find the Church of Sao Pedro originally, it was built in 1977 and it is without a doubt the most imposing church in the municipality of Peniche. Be sure to visit its interior, where you can see several beautiful paintings and an organ with over 500 tubes!
Right next to the church, much more modest, there's another temple – or we should consider it. We're talking about Peniche's Bobbin Lace Museum, which holds a very valuable collection of refined lace pieces and over 400 years of history of art made by fishermen's wives, as a complement to the household's sustenance.
A few minutes away, you can also visit the Garden Square, also known as Jacob Rodrigues Pereira Square. While walking towards this square you can still see some traditional (resilient) shops' windows and chaste little shops. It's the perfect place to do some shopping and buy some souvenirs.
If you keep walking, you'll also find Baluarte Park, a park with a green space that stretches out and divides itself between the various ends of the stone wall, with palm trees, beds of shrubs and flowers, tennis courts, a children's playground, and even a skatepark. Pass by the small waterfall and climb the stairs on the right side to the top of the wall and the first glimpse over the center of Peniche. Go back to the garden and go to the Statue of the Rendilheira, a symbol of one of Peniche's most ancient arts: bobbin lace.
Approximately 4 minutes away (through José Estevão Street), it is also worth visiting Largo 5 de Outubro. Here the Misericórdia Church with its Clock Tower has been marking the hours of the penicheiros since 1697. Inside, the ceiling is covered with 55 panels illustrating scenes from the Old and New Testaments, as well as walls covered with 17th-century tiles.
Now, if you feel hungry after all this walking and exploring, it is considered common knowledge that visiting Peniche without indulging in a nice Caldeirada de Peniche, a fish soup, a sweaty lobster or a grilled fish, is a crime, so be sure to enjoy a meal with all the traditional dishes of this area! After delighting yourself with the traditional snacks and dishes of the area, if you can easily move around by car or taxi, you cannot miss the opportunity to visit the Lighthouse of Cabo Carvoeiro. This lighthouse was built in 1758 and is one of the oldest in the country still in operation. It was built to mark out an area of the coast with a high risk of shipwreck. Without a doubt, a place to see in Peniche.
From here, you can set off to discover the Portinho da Areia Sul beach, the Varanda de Dominique viewpoint, the hidden Furninha cave where prehistoric remains have been found, and of course the belvedere at Cape Carvoeiro with its unique rock formations, including the emblematic Nau dos Corvos, also known as Pedra da Nau.
To finish, and because we can't talk about Peniche without mentioning it, are you ready for an even bigger adventure? If you're here, visiting the island of Berlenga is a must, be sure to reserve. Set aside a whole day for this adventure, it's worth every second!
The Berlengas Archipelago consists of small islands and coastal reefs, to visit you have to go by boat. The boats to Berlenga leave from the quay near Peniche Fortress, but you'll find information about them everywhere, there are several companies that make the crossing between Peniche and Berlengas.
Book Berlengas Tours & Experiences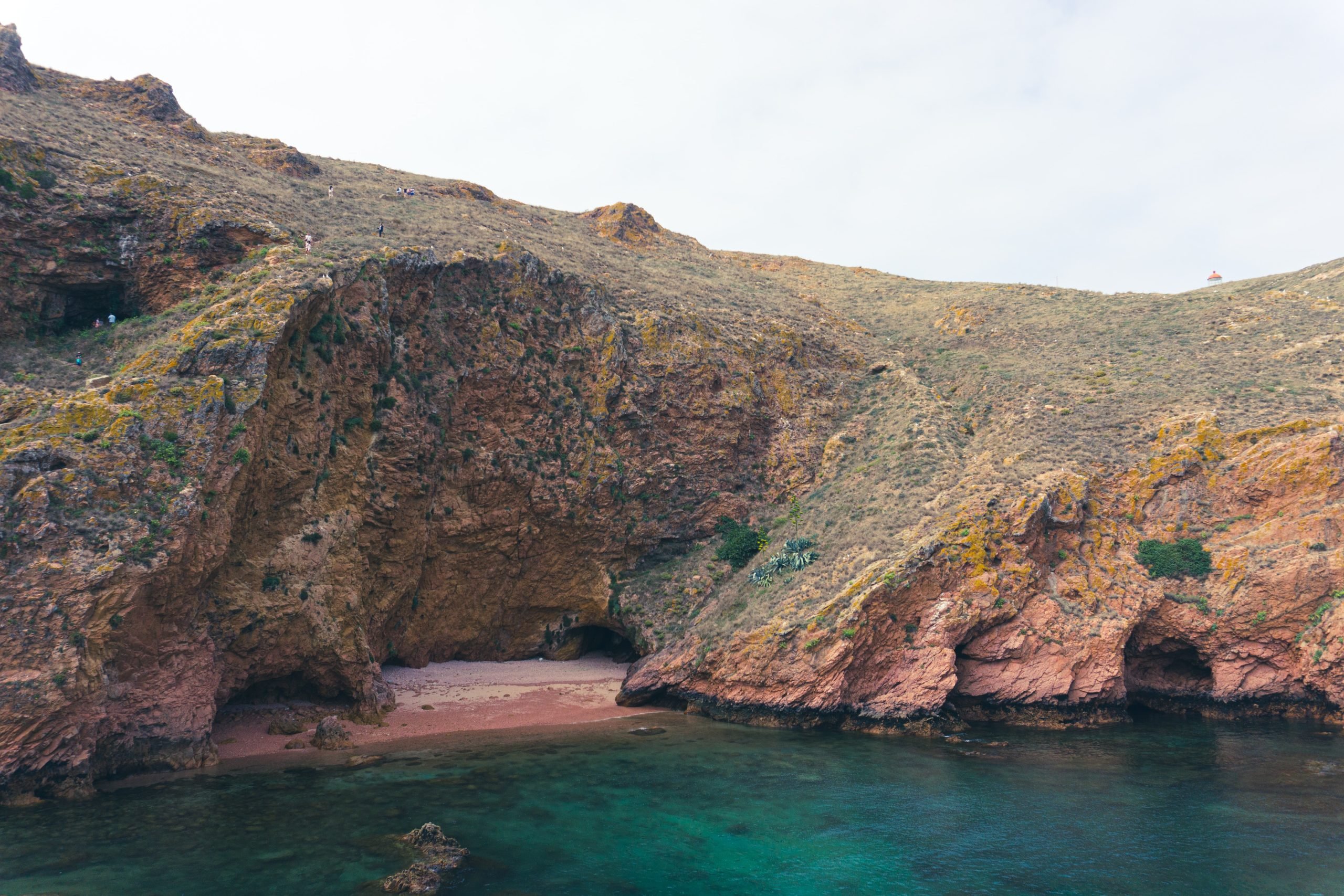 When you arrive on the island because the trip can be tiring. You can take the opportunity to rest on Berlengas beach which is located right next to the port and enjoy the beautiful sandy beach and transparent water. After recovering you can start exploring the various attractions of the island such as the Berlengas Lighthouse and the Fort of São João Baptista. It's also recommended that you also don't miss the opportunity to take a boat trip to the island's caves, or if you're feeling like it you can also go diving, snorkeling, or canoeing.
Book Tours & Experiences in Peniche
Where to Stay in Peniche: 5 Best Hotels in Peniche
A 4-star guesthouse, MH Peniche is only a 2-minute walk from the beach and features an outdoor pool, a restaurant serving local dishes, a tennis court, a garden, and a spa with a Turkish bath. The rooms and suites feature a minibar, a balcony, air conditioning, and a private bathroom.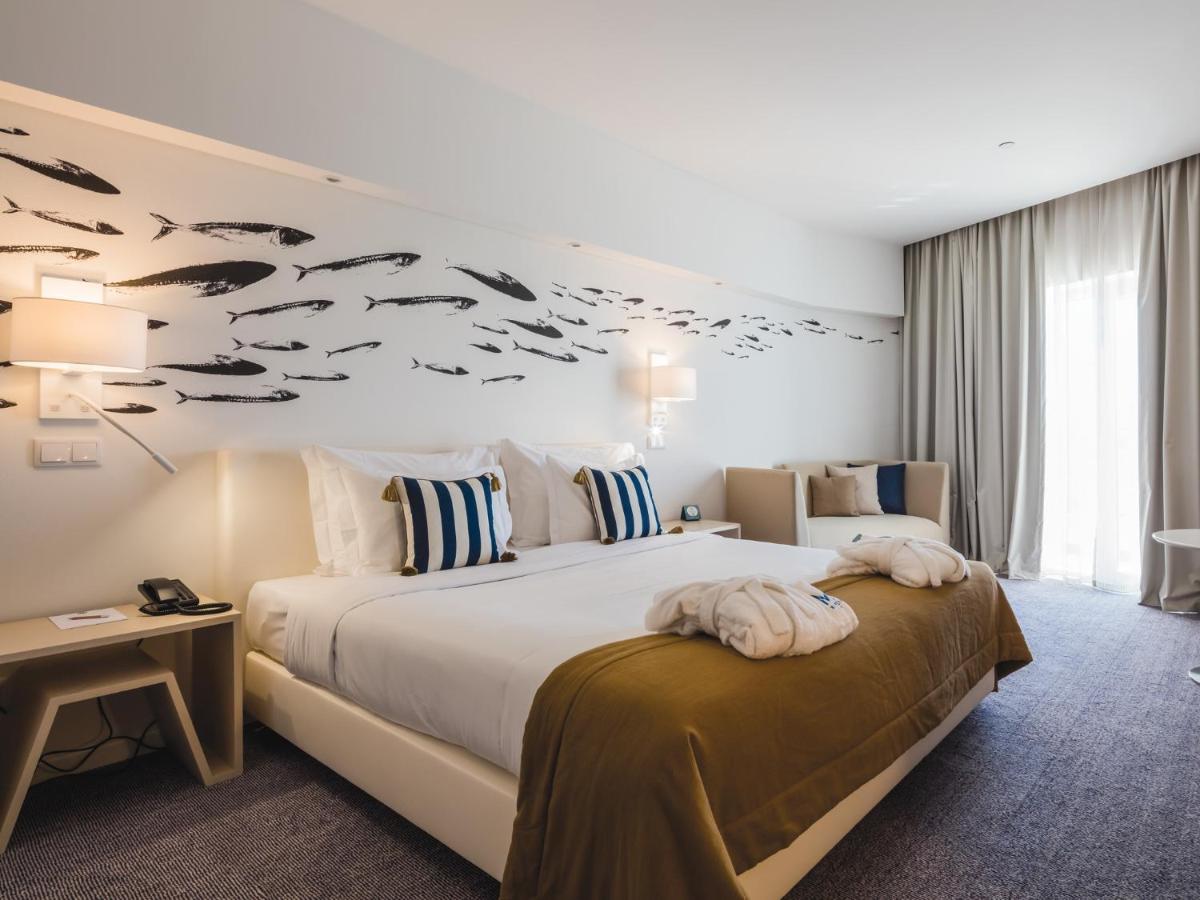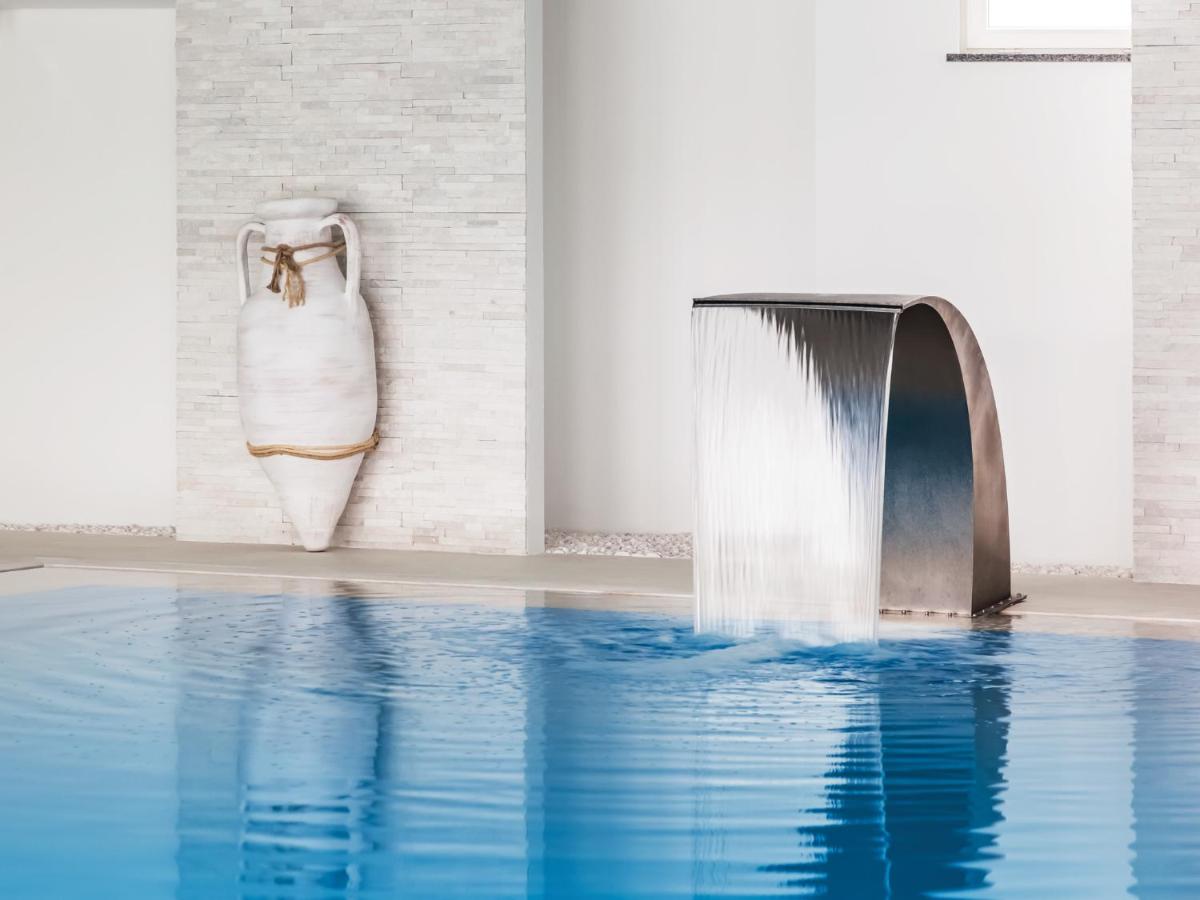 The Deck Lodge offers affordable and comfortable beds in cozy shared dormitories. Boasting a bar, shared lounge, garden, shared kitchen, and luggage storage, this place is perfect to get to know other young tourists. The property features a rooftop terrace for guests to enjoy on warmer days.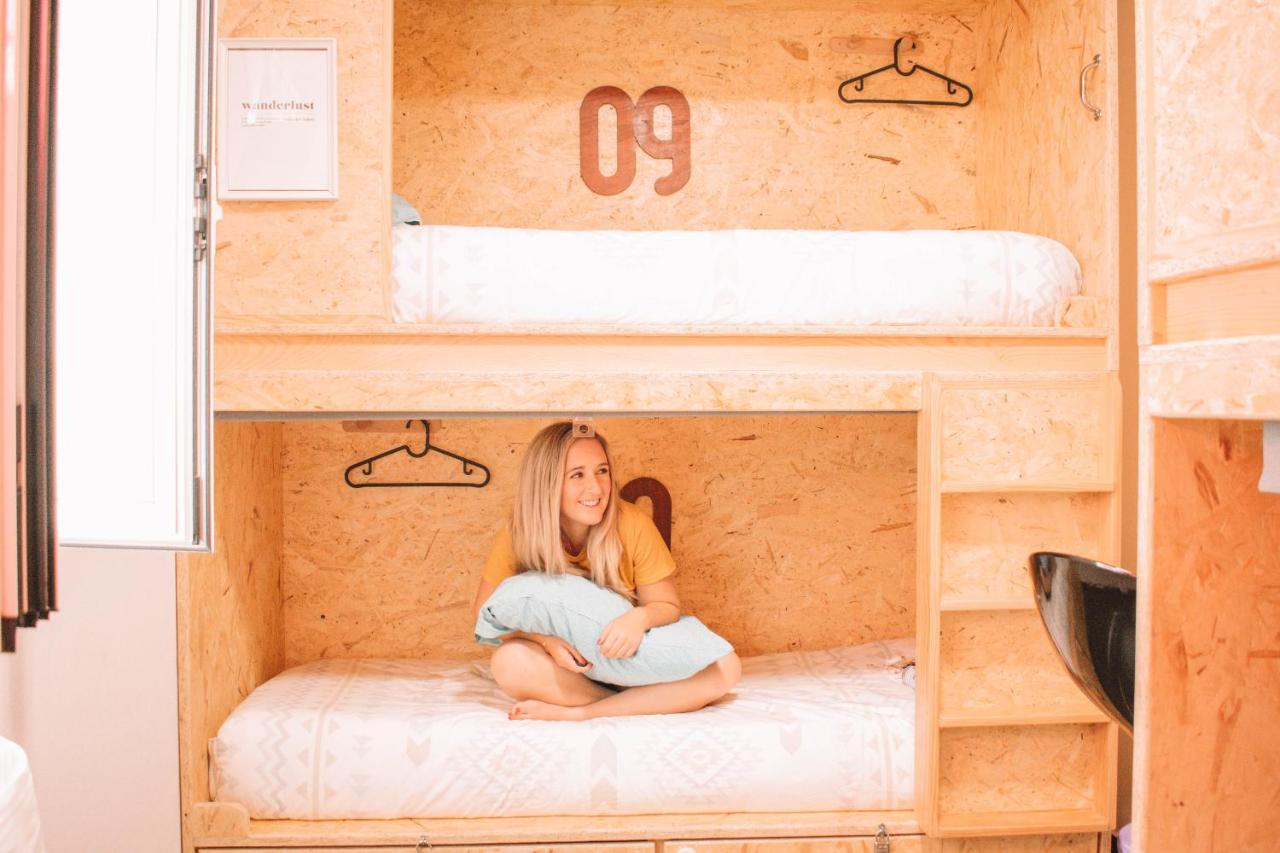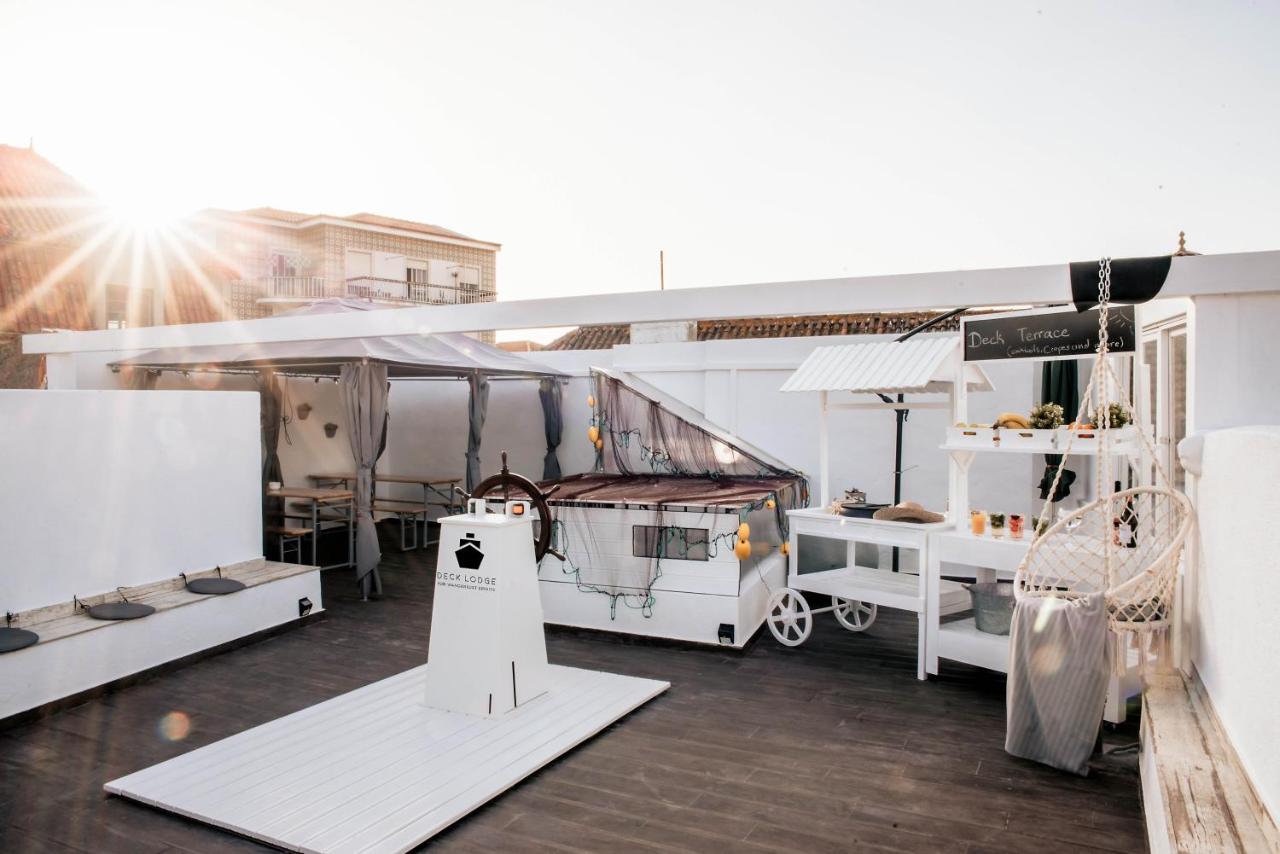 Featuring modern guest rooms, Ilheu 25 Peniche House is only an 8-minute walk from the beach and features an outdoor swimming pool, a garden, and a shared kitchen. Some rooms at the bed & breakfast feature a private bathroom and a TV, while the living room features a flat-screen TV. Guests can enjoy a delicious breakfast at this place.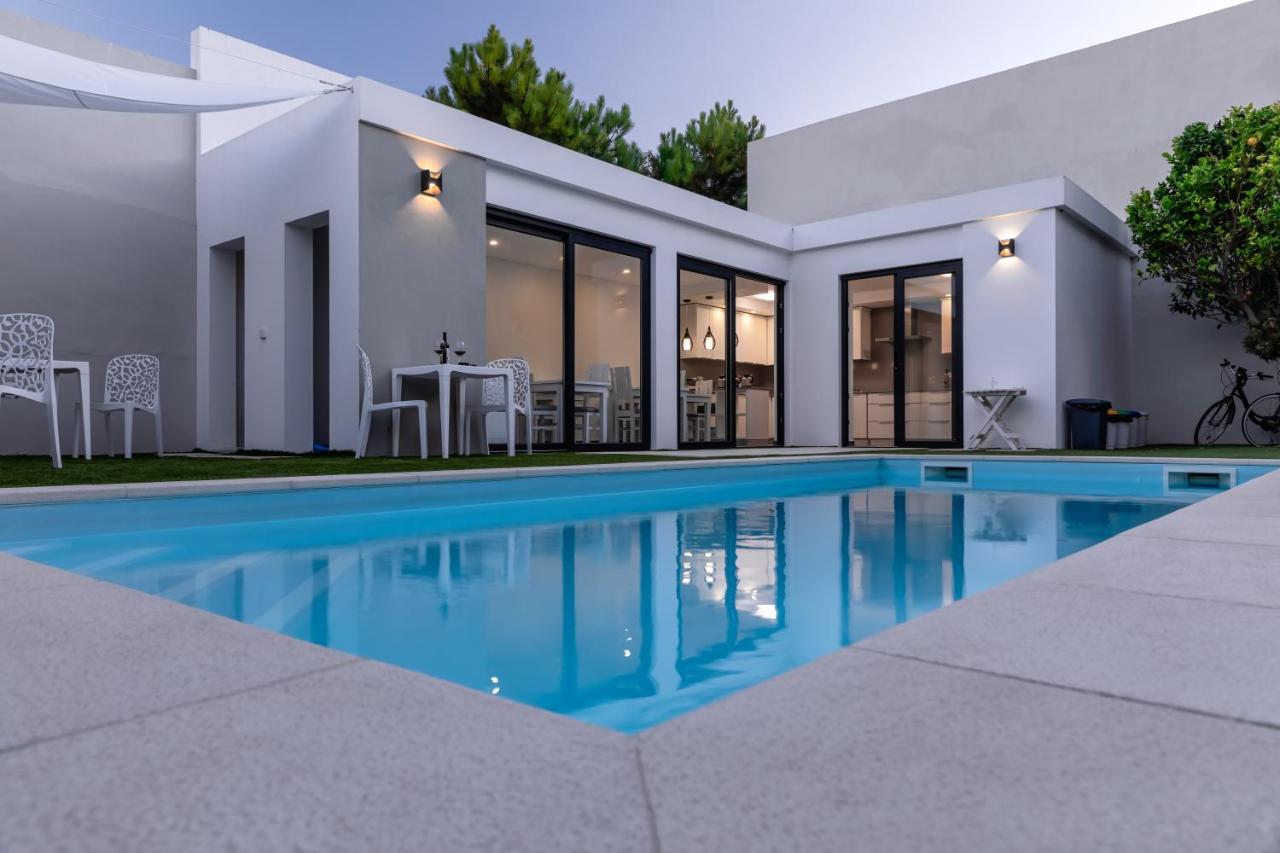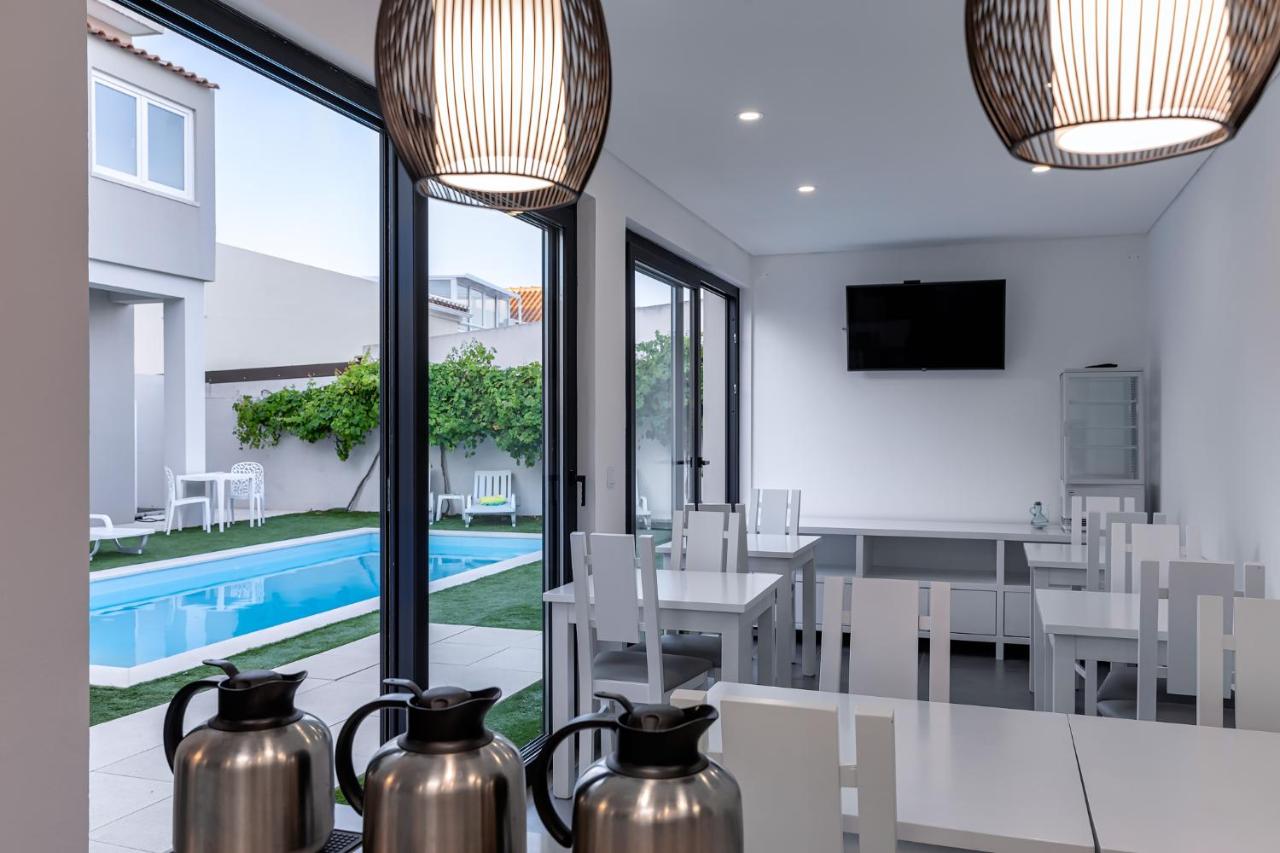 A 70m2 holiday home with two bedrooms that can sleep 5 people, Casa da Falesia 28 is only a 6-minute walk from the beach, Porto da Areia Sul. The home has one bathroom, bed linen, towels, a flat-screen TV, a dining area, a fully equipped kitchenette, and a balcony with sea views, perfect for a sunset drink.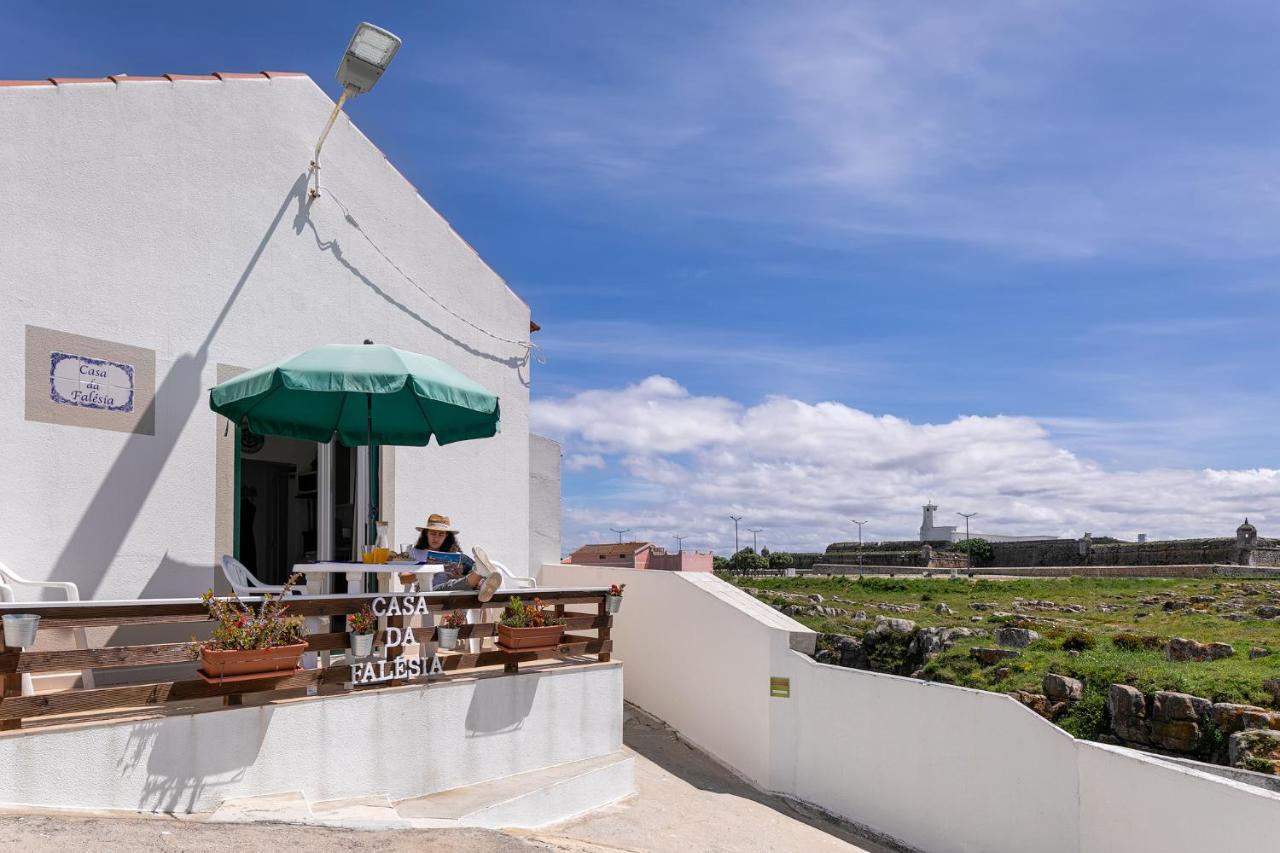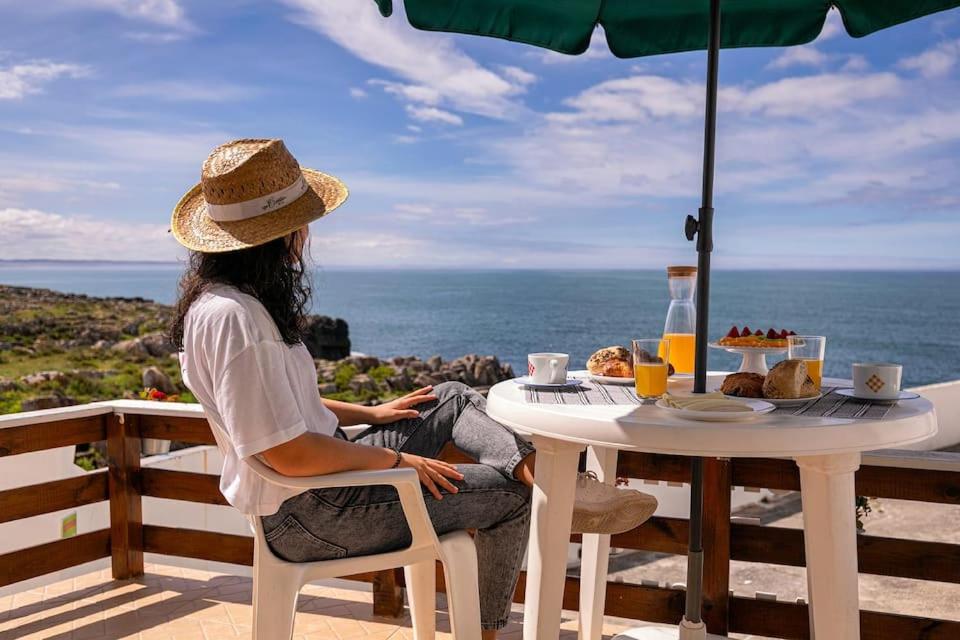 A 70m2 holiday home, Peniche's Blue & White is a one-bedroom apartment that sleeps up to 5 people. A 4-minute walk from the beach, this place is located near Gamboa Beach. The apartment has access to a balcony with views of the garden and comes equipped with a bathroom, and a kitchen with an oven, microwave, and toaster.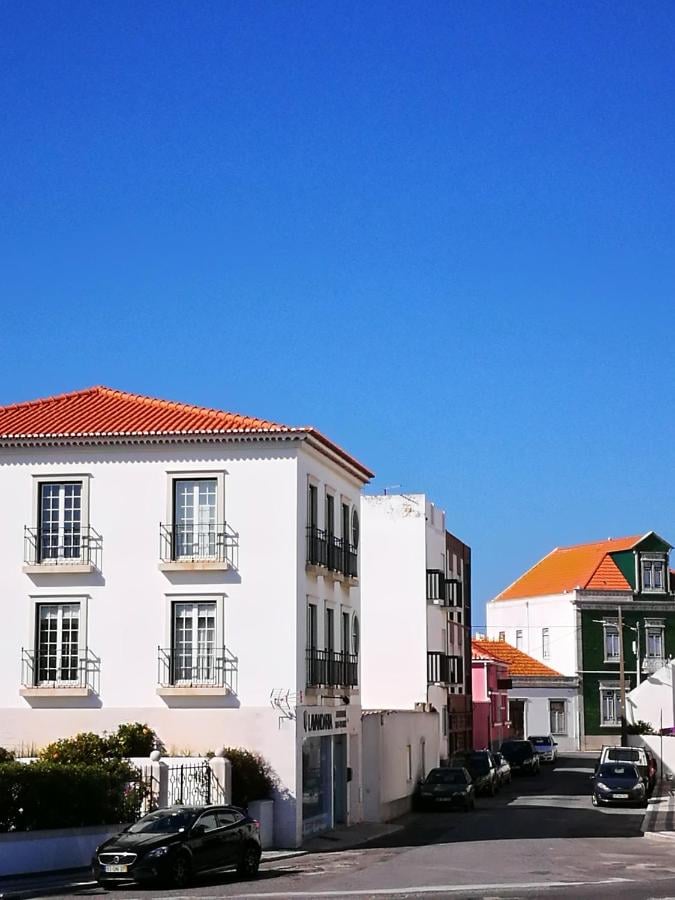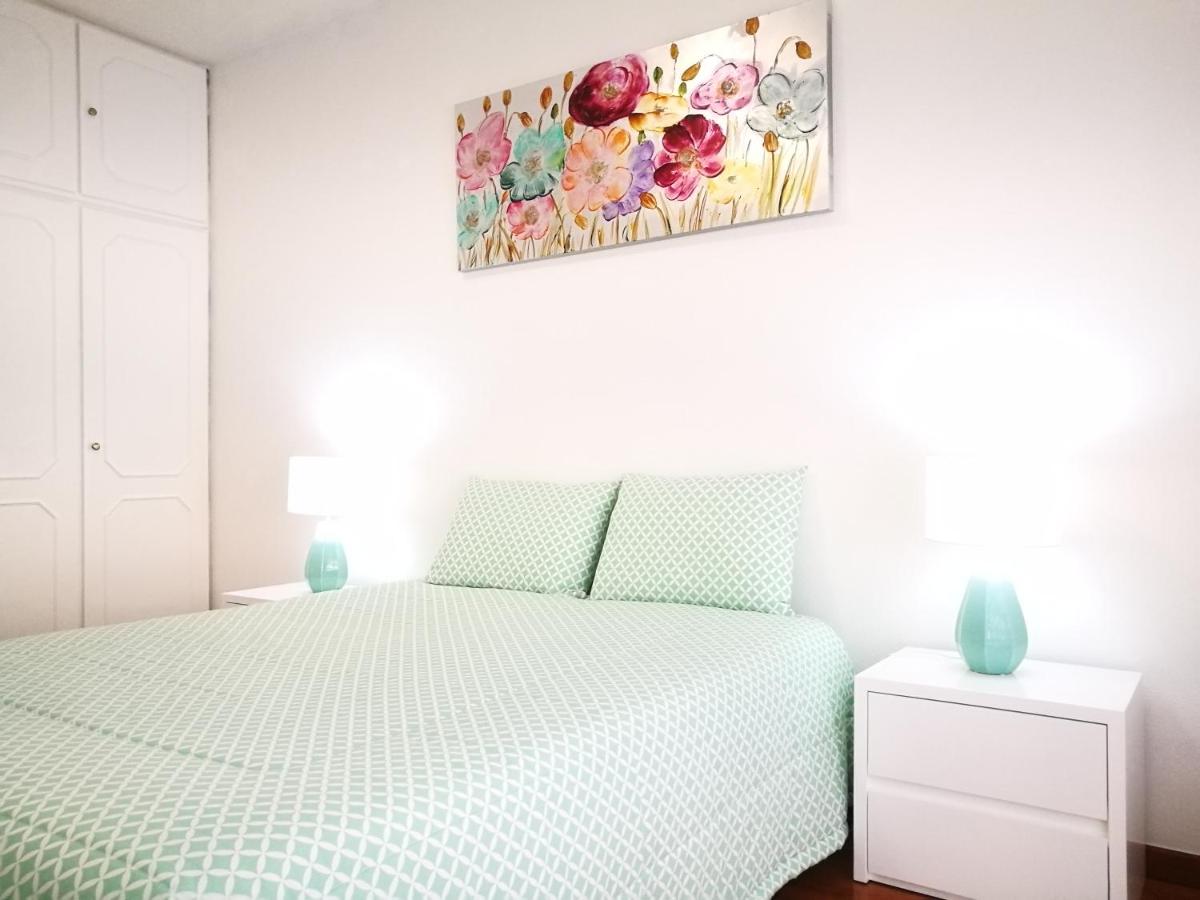 ⬇️Please share your favorite activities and things to do in Peniche in the comments⬇️