Lagos is a Portuguese town in the district of Faro, region, and sub-region of Algarve, in southern Portugal. This city is considered very important due to its relevance during the Portuguese Discoveries; however, it is also a city with important and beautiful beaches as well as lively nightlife.
Lagos has a number of things to offer its visitors, especially for those looking for a destination that combines history with a perfect summer climate. Such symbiosis could not go unnoticed and nowadays Lagos is one of the most popular tourist destinations in the Algarve, both for Portuguese and foreigners.
What to do in Lagos, Algarve
Start your journey through Lagos on the Avenida dos Descobrimentos, the pretty riverside promenade along with the mouth of the Ribeira de Bensafrim, which will take you to some of Lagos's main points of interest worth visiting. Along this avenue, you'll stalls with handicrafts, beach items, and regional products seeking to attract shoppers. If you feel like you want to go on an adventure, here you can also find small stands offering boat trips to the stunning cliffs of Ponta da Piedade among other activities.
Book Lagos Tours & Experiences
At this point, you're close to the pedestrian bridge which gives you access to Lagos Marina, another attraction you must not miss. If you feel like making a pause for refreshment, the Lagos Marina terraces extend an invitation for a brief snack or drink while you enjoy the sun.
After your break and if you're a fan of history, make sure you visit the Wax Museum of the Discoveries to know or remember a little of Portugal's golden age, the Discoveries. This museum is only 5 minutes away from the marina and takes about half an hour to visit. Then, still, in the mood of the discoveries, you can return to the Avenida dos Descobrimentos and check the anchored Caravel Boa Esperança, a replica of our 16th-century caravels. The tiny size makes you wonder how it was possible for the ancient sailors to take Portugal so far.
A few minutes away and to continue your journey by the Ribeira de Bensafrim, we recommend a visit to the Lagos Municipal Market. This market is active since 1924 and it's the perfect place to find fresh fish and seafood from this region! The second floor is magnificent, looks like a rainbow due to the variety of fruit and vegetables available. It's also worth visiting the top floors, namely due to the terrace that offers stunning views to the canal and marina, don't use the lift, go up the stairs and appreciate the ceramic mural by the artist Xana.
A few minutes from the market, you can walk towards the city center and visit Gil Eanes square. This square is always busy, in its center, you'll find the statue of Dom Sebastião (the king who elevated Lagos to a city and capital of Algarve) by João Cutileiro. This square is also one of the gateways to the historic center of Lagos, practically all of which has been converted into a pedestrian zone, so you can keep walking!
The charming streets you'll find next are populated with commerce, restaurants, and esplanades along with street stalls, and street artists that peacefully coexist. If you walk for some minutes, you'll find yourself on Garret Street which will lead you to Luís de Camões Square whose trees provide refreshing shade.
Just a few minutes away, you can go towards 25 April Street and at the end of this street, you will find Santo António Church. Built in the 18th century, the simple exterior does not make you guess the beautiful interior decoration. The Santo António Church is a veritable jewel of Baroque gilded woodcarving, a true trademark of Portugal.
From here we can walk towards the sea to explore the Infante Dom Henrique Square. This square is home to several of Lagos' tourist attractions like the Slave Market, the Santa Maria Church, and Mother Church. In this square, you will find a statue that honors the great "son" of the land is unmistakable and provides one of the best postcards of Lagos. Infante Dom Henrique gazing at the sea seems placidly watching over the children who cheerfully cool off in the shallow waters of the quay, right in front of him.
As referenced, here you'll also find the Slave Market, also known as Slavery Route Museum. This attraction came from the construction of a car park outside the walls which was one of the most important archaeological discoveries for the city of Lagos. Archaeological excavations discovered 155 skeletons that turned out to be of African origin. This unique discovery led to the opening of the Slavery Route Museum Centre.
Since we reached this part of the city, if you walk some minutes, you can also visit the Castelo dos Governadores, a very well-preserved part of the Lagos wall, an example of military architecture from the past.
To end our pedestrian journey in beauty, after the castle you can visit the Ponta da Bandeira Fortress. This fortress was a 17th-century museum that still functions as a Museum of the Discoveries. Inside, a 17th-century chapel lined with tiles will delight your eyes. Ponta da Bandeira Fortress is considered to be one of the finest examples of maritime fortifications of the Algarve.
Now that you visited the magical historic part of Lagos, we could not fail to mention the beaches in this region, after all, Lagos is also a synonym for the beach! The region's coastline still preserves natural nooks and untouched beauty. It is not difficult to find stunning beaches, the hard part is to decide which will be the favorite. Among the famous and well-known beaches, with the better infrastructure of hotels and restaurants stand out: Porto de Mós, Meia Praia, Dona Ana, Batata, Estudantes, Pinhão, and, finally, Praia da Luz.
You can also visit Ponta da Piedade where you will be treated to some of the most beautiful coastal scenery in the Algarve. Ponta da Piedade has wonderful cliffs sculpted by the elements. Caves and natural arches, rocks that seem to have been carved by hand and small coves and beaches, bordered by a sea of turquoise and emerald tones, make up this picture painted by Mother Nature. A true work of art that will leave you jaw-dropping!
Where to Stay in Lagos: 5 Best Hotels in Lagos
Palmares Beach House is a 5-star hotel for adults only that is located a 12-minute walk from Meia Praia Beach. Featuring an outdoor swimming pool, a restaurant serving Mediterranean cuisine, and a large garden, this hotel offers a luxurious experience. All of the rooms at this hotel feature a balcony with views of Lagos and the Atlantic ocean, as well as a stunning private bathroom and a flat-screen TV.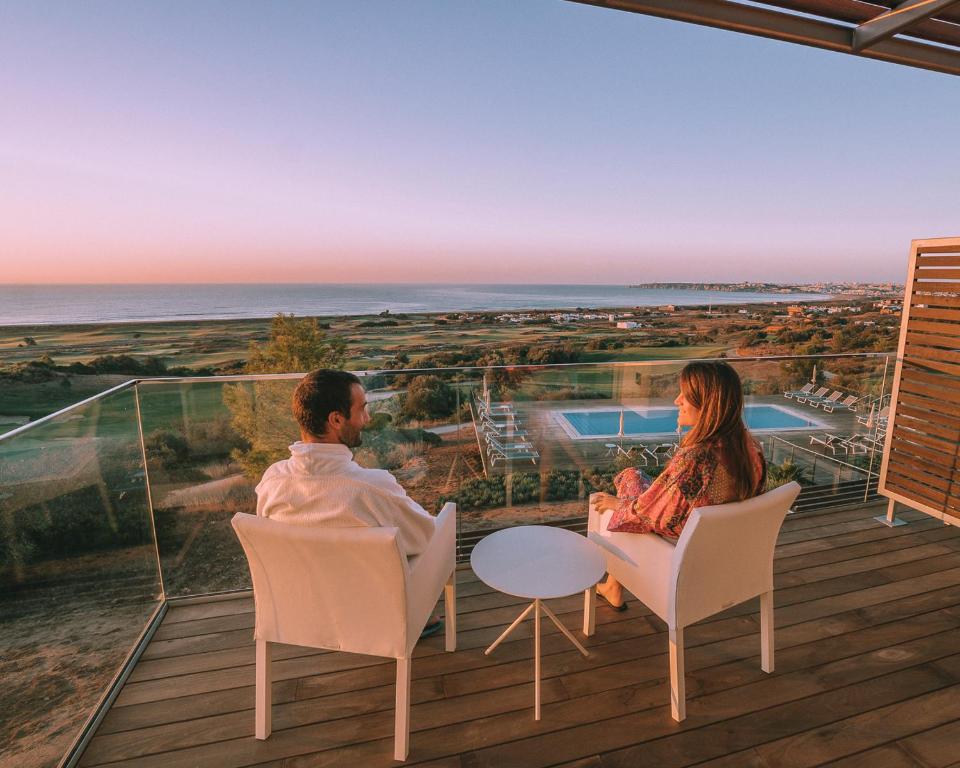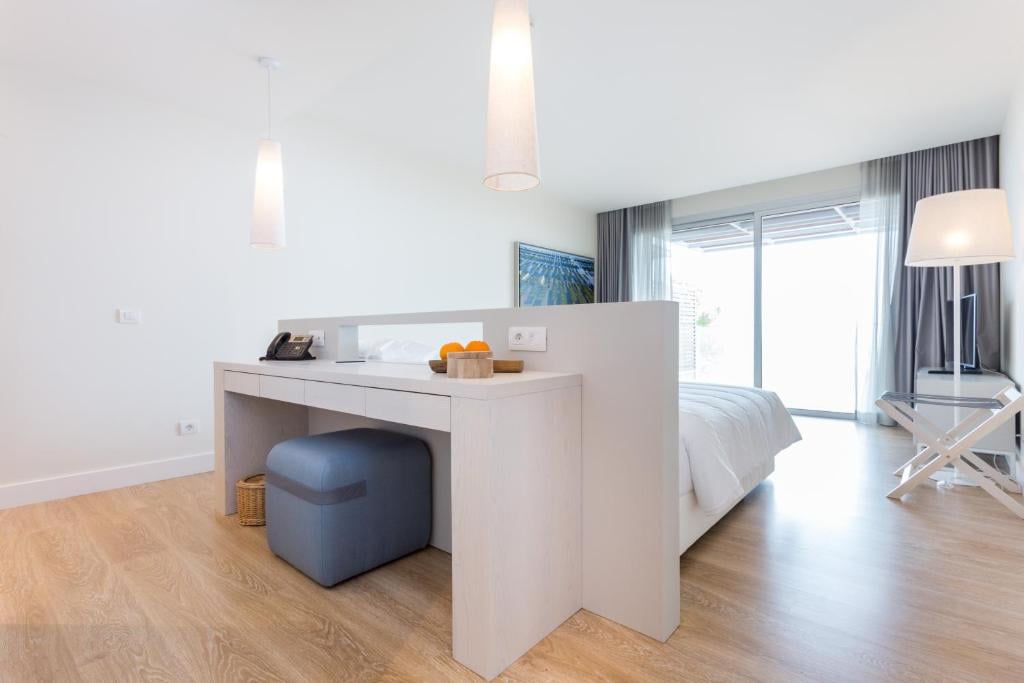 If renting an apartment fits your need better, Giramar Apartamentos Turisticos is the place to be, only a 15-minute walk from the beach. The property features two outdoor swimming pools with sun loungers and a restaurant on site that serves delicious breakfasts. The modern two-bedroom apartments include a spacious living room with satellite TV, fitting up to 4 people and 1 child. A game room with billiards, darts, and board games is also available on site.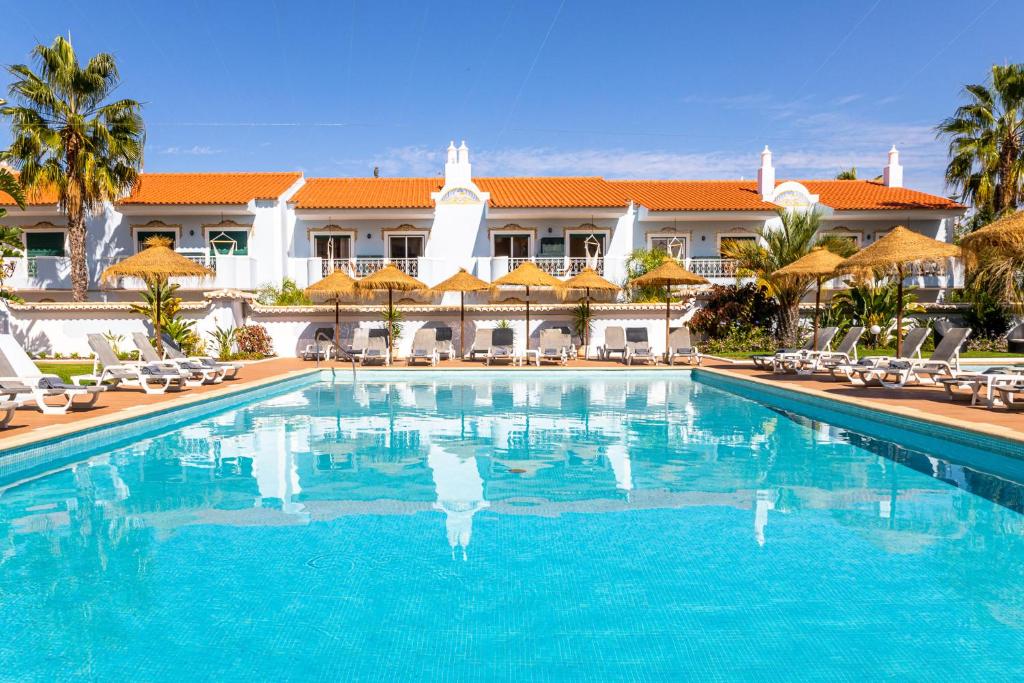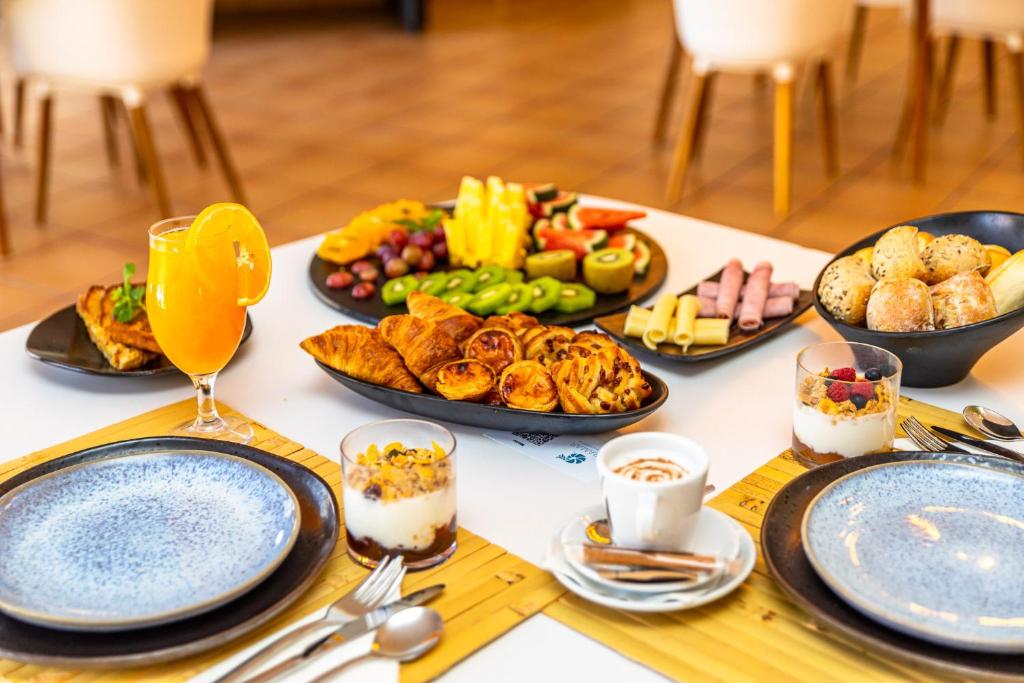 The 5-star Iberostar Selection Lagos Algarve hotel is only 3 minutes from the beach and features everything you need for a relaxing vacation. The hotel has a spa, outdoor pools with panoramic ocean views, a large garden, a bar, and two restaurants on-site. Iberostar's spa includes a hot tuba, sauna, as well as a fitness center. The guest rooms feature a private balcony, a private bathroom with a bathtub, and a minibar.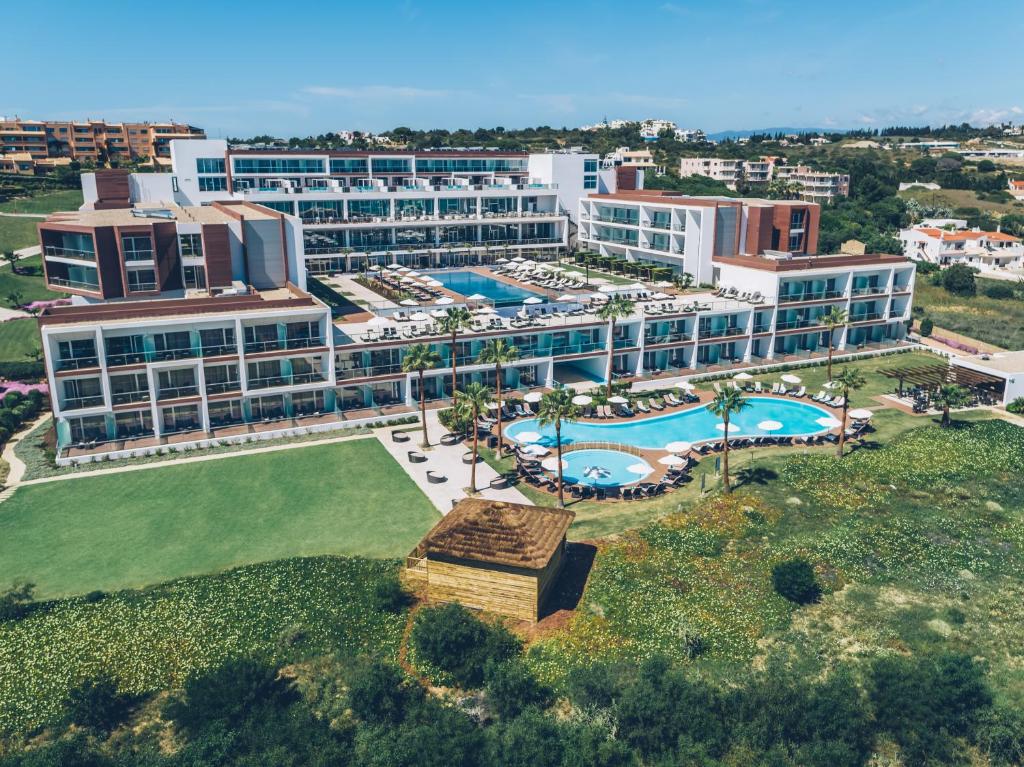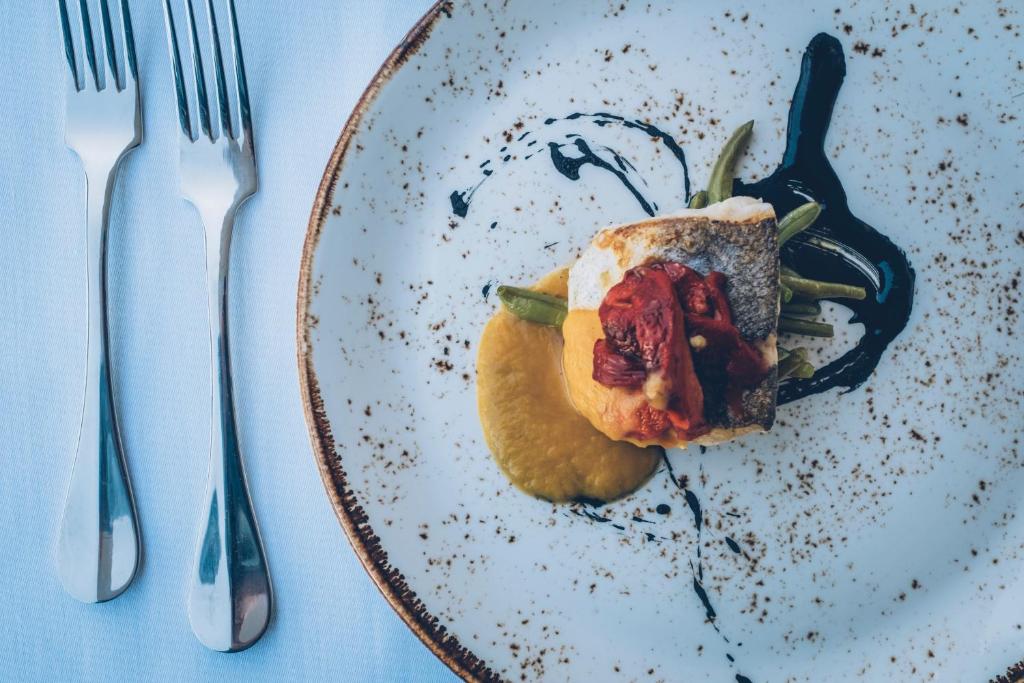 A 4-star hotel, Lagos Avenida Hotel is located in the Lagos city center, a 7-minute walk from Meira Praia Beach. The property features 57 rooms with views of the Lagos marina or city center, each equipped with air-conditioning, a TV, and a modern private bathroom. The hotel also features a rooftop bar with an infinity pool that provides stunning views of the sea and marina.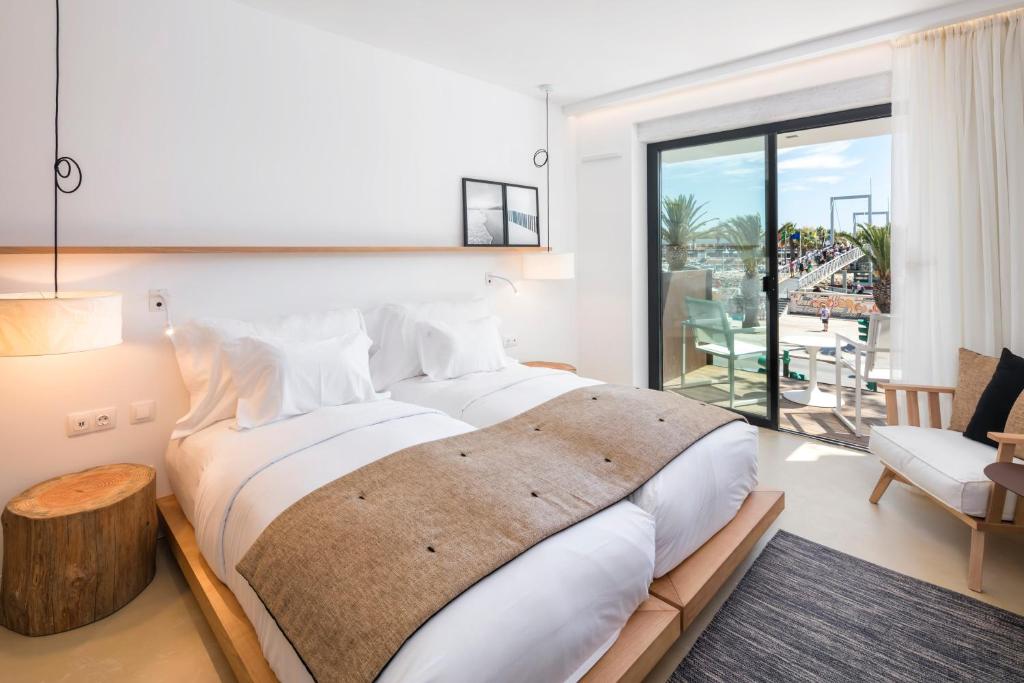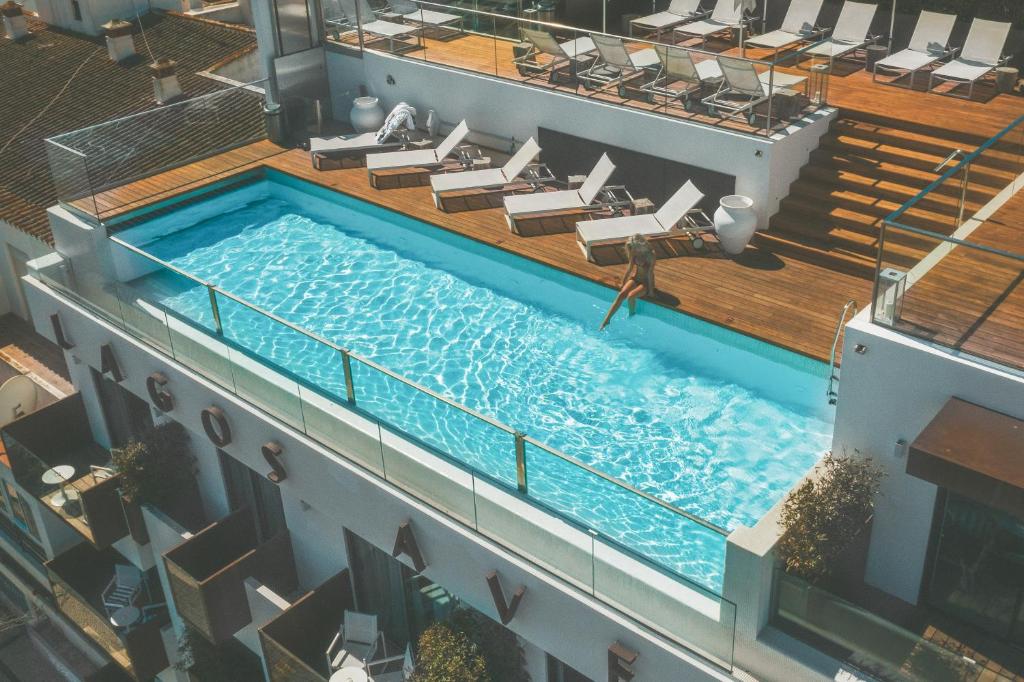 If you play golf and enjoy a spa day, Boa Vista Golf & Spa is the right resort for you. The 5-star resort is a tourist village with an 18-hole golf course on the outskirts of Lagos, offering luxury villas with views over Lagos bay. The villas are equipped with sophisticated furnishings, a modern kitchen, and an outdoor balcony. The spa includes an indoor heated pool, a sauna, a steam room, and a hot tub, and a large outdoor pool is present in the property's gardens.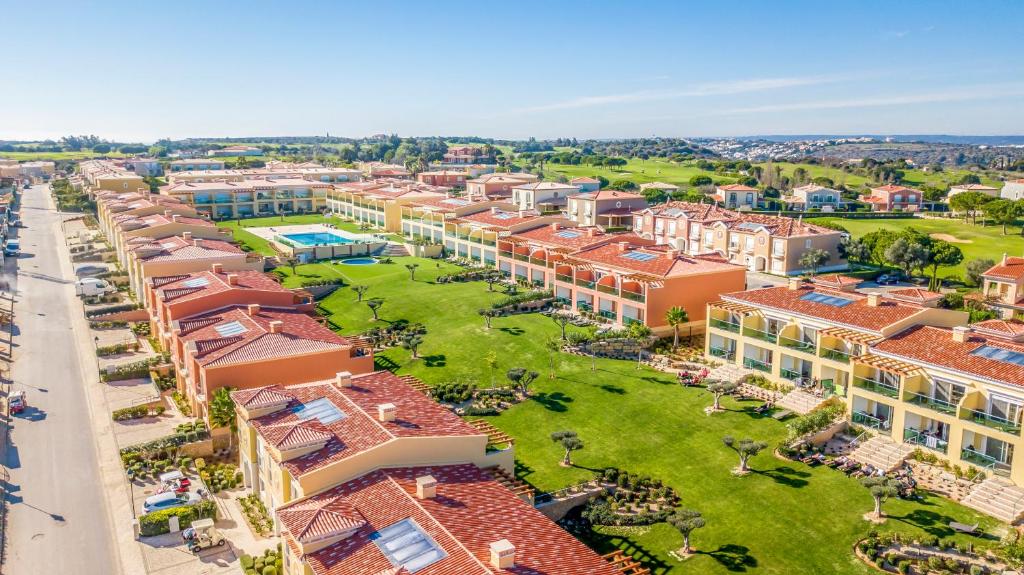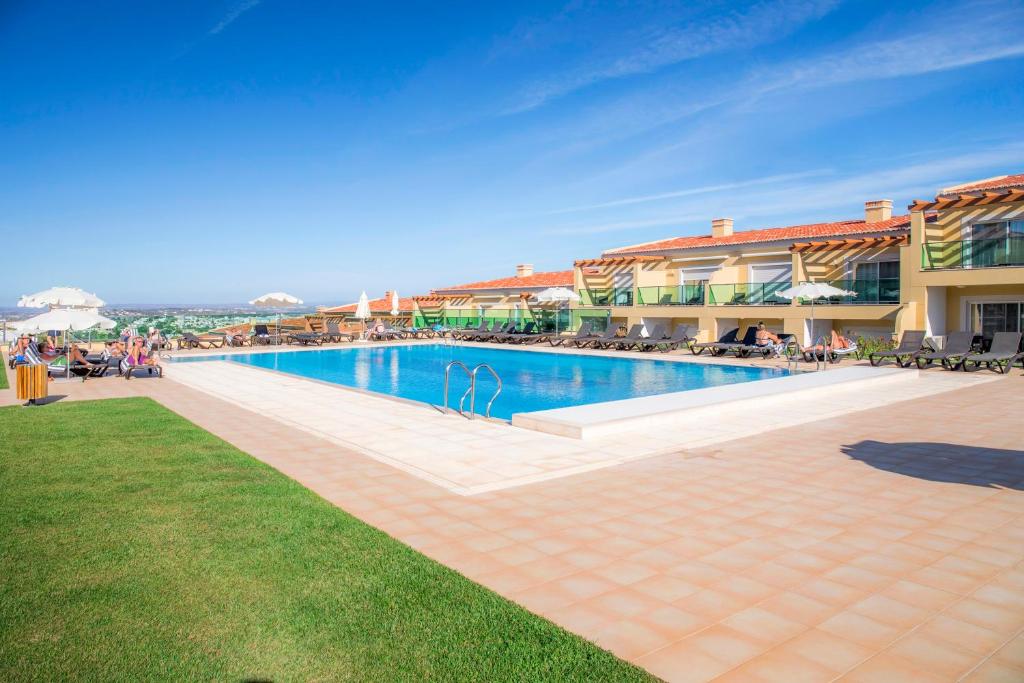 ⬇️Please share your favorite activities and things to do in Lagos in the comments⬇️