Situated in Central Portugal, the town of Tomar is one of the nicest places to visit in Portugal. It is known for unique architectural jewels, picture-perfect landscape, a wealth of gastronomical delights, and great Tomar wine. What is more, the medieval town oozes the quiet charm of a midday siesta and offers great accommodation, which makes it a great place to escape the hustle and bustle of civilization.
What to do in Tomar, Portugal
Head to Convent of Christ
Travel to the Convent of Christ. The UNESCO-listed convent is known for its intricate exterior, a strikingly beautiful round church, and its one-of-its-kind air of mystery.
The site was founded by the Knights Templar, after King Alfonso II granted the lands to the order. After the knightly order was dissolved it passed to the Order of Christ, who played a huge role in the maritime adventures in the Age of Discovery.
The round church, chapterhouse, and the convent itself incorporate Gothic, Manueline, and Renaissance architectural influences. It is scenically set across the Nabao River from the rest of Tomar, one of the best cities to visit in Portugal to unveil its glorious imperial and knightly past. Make a trip to the Convent of Christ to grasp how closely linked medieval Portugal's religion, culture, and politics.
Book Covent of Christ Tour in Tomar
Travel to Castelo do Tomar
Part of the same cluster as the Convent of Christ, the UNESCO-listed Castelo do Tomar is one of the most lustrous architectural jewels that remain from the times of Reconquista.
The castle made up the first line of defense against the Moors and is a remarkably preserved example of medieval European castle architecture. It features Renaissance, Gothic, and Romanesque elements.
But what makes it truly special are the cross of Santa Maria and more abstruse symbols on a curtain of crenelated walls and towers, making it one of the most mysterious sites in Portugal. Head here to soak up its enigmatic atmosphere and hear the promise of adventure looming ahead.
Tomar Synagogue
Converted into a museum, the ancient synagogue dates back to the mid 15th century. If you stroll along the scenic cobbled Rua De Joaquim Jacinto you won't recognize it but by the six-pointed star of David. Inside the prayer house, you will find an impeccably white, spacious room of worship with six columns each representing one of the 6 Jewish matriarchs, and sacred Torah scrolls kept in a wooden cupboard.
Keep in mind that the site bears witness to the tragic destiny of the Portuguese Jews who were expelled or forcibly converted shortly after the synagogue was built.
Aqueduto dos Pegões
One of Portugal's main landmarks, the stunning Order-of-Christ-built aqueduct impresses with its colossal size, two different tiers of stunningly beautiful arches, and the overall architectural brilliance.
Built in the late 16th century to supply water to the Convent of Christ, it has become one of Portugal's signature postcard views and is a great place to take photos. Travel to Aqueduto dos Pegoes and bear in mind that you can even climb up and walk the conduit for mind-blowing vistas and great snapshots.
Old Town
Go to Tomar's one-of-its-kind Old Town known for its scenic town square, white grin-striped facades, broad avenues, Saint John's monumental bell tower, and the picture-perfect Renaissance Ponta Velha bridge over the Nabao River. Don't miss out on the downtown's cozy cafeterias and pleasant boutiques.
Mata Nacional dos Sete Montes
One of the oldest parks in the region, the park was the place of initiation into the knightly order, and even bears a small copy of the convent, Charolinha, designed by the greatest architect of the time Joao de Castilho. Take a walk from old Tomar to the convent through the park to sense the beauty of its oak trees and cedars and terraces with assiduously trimmed hedges, topiaries, and traditional stone vases.
Book Tours & Experiences in Tomar
What makes Tomar, Portugal special
Apart from the unique Medieval atmosphere, Tomar boasts a great pedestrian-only downtown, a riverine park home to swans, herons and families of ducks, and ancient structures such as Castelo do Tomar and Convent of Christ.
Also, it includes less tangible marvels, such as wine and food. Taste the delectable Tomar wine coming from the vineyards along the right bank of the Tagus River, and its ambrosial farming produce at the Tomar's fresh market, Mercado Municipal de Tomar.
Where to stay in Tomar, Portugal: 4 Best Hotels in Tomar
Tomar offers a number of different accommodation options. The best location to put up in Tomar is close to the main square and Capela de Nossa Senhora da Conceição. However, we have done the work for you as here are the 4 best hotels in Tomar.
A 5-star hotel, Hotel Republica offers 19 suites and rooms, many with stunning views of the city and a patio. The hotel features a restaurant, room service, as well as 24-front desk service. The gorgeous rooms have a desk, kettle, minibar, safety deposit box, and a flat-screen TV.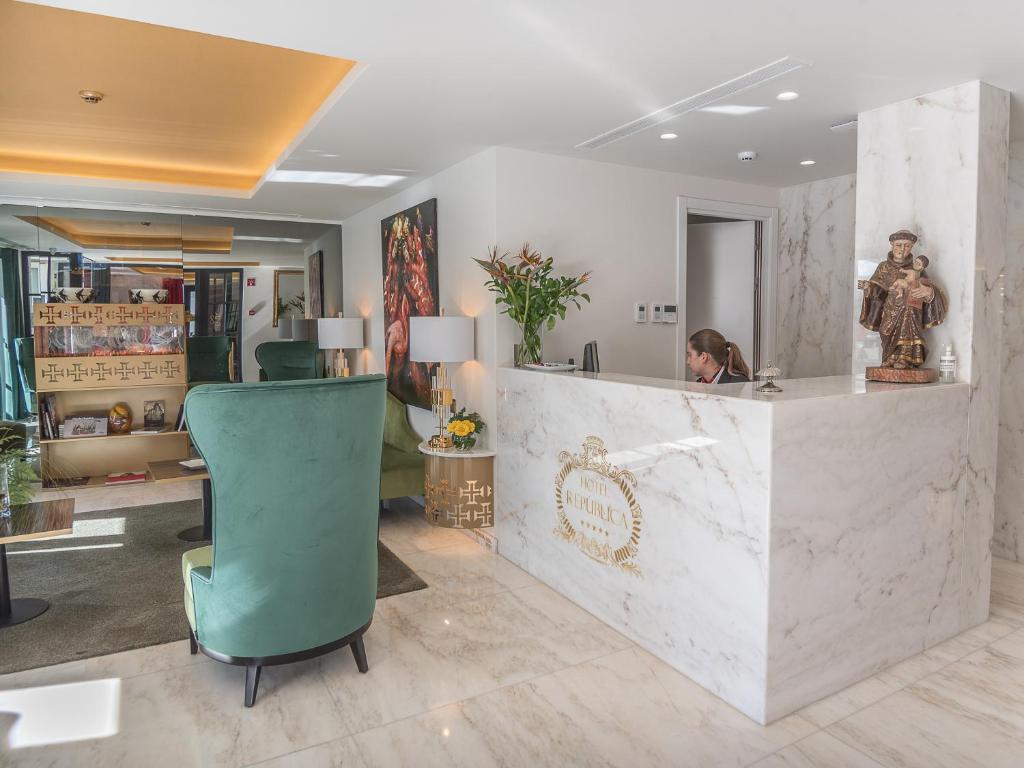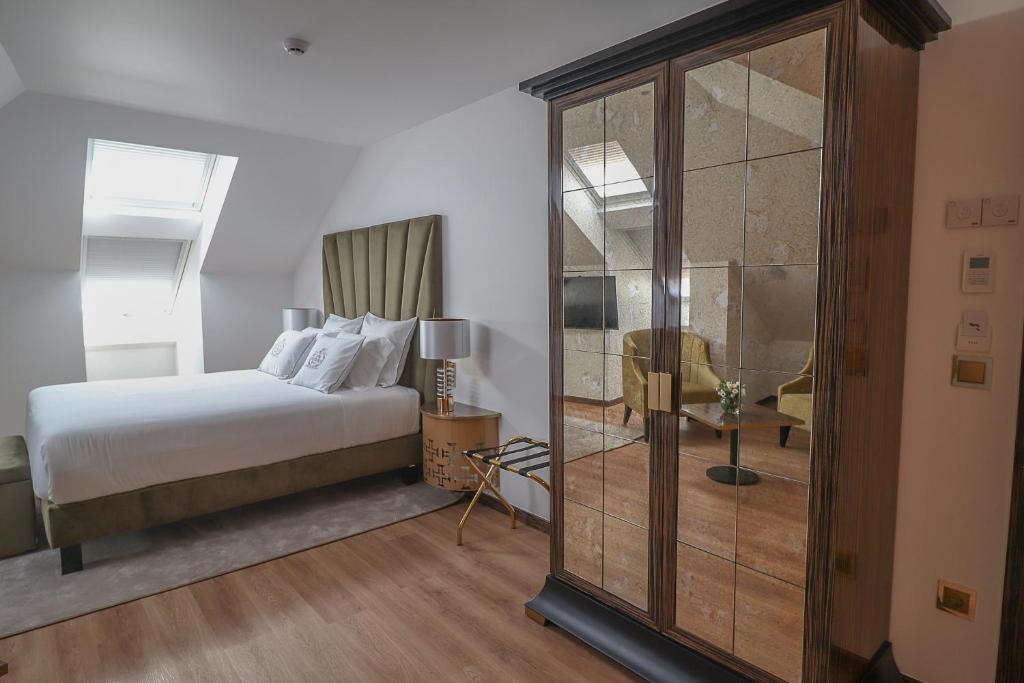 A 4-star hotel, Casa dos Oficios is located close to Capela da Nossa Senhora da Conceicao and boasts a bar and lounge with views of the city. The hotel offers suites and family rooms with a desk, coffee machine, minibar, and more. Guests can also enjoy breakfast in bed with the hotel's excellent room service.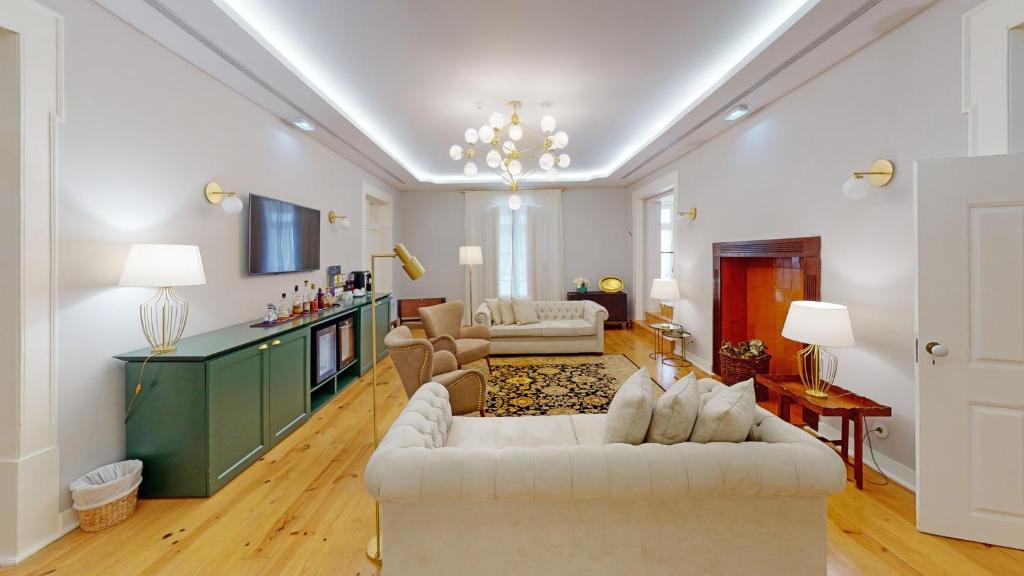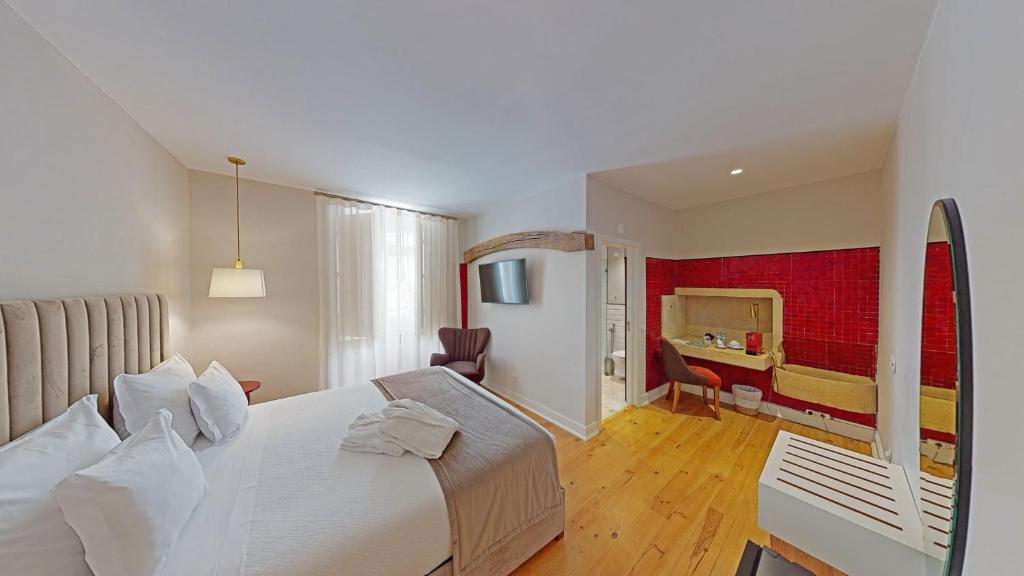 Thomar Boutique Hotel is a 4-star establishment in a traditional house, featuring a bar and terrace for guests to enjoy. The rooms include air conditioning, a flat-screen TV, a game console, a private bathroom, and more for a luxurious experience. Some rooms feature a balcony with river views. The hotel has a 24-hour front desk service available, as well as room service and airport transfer.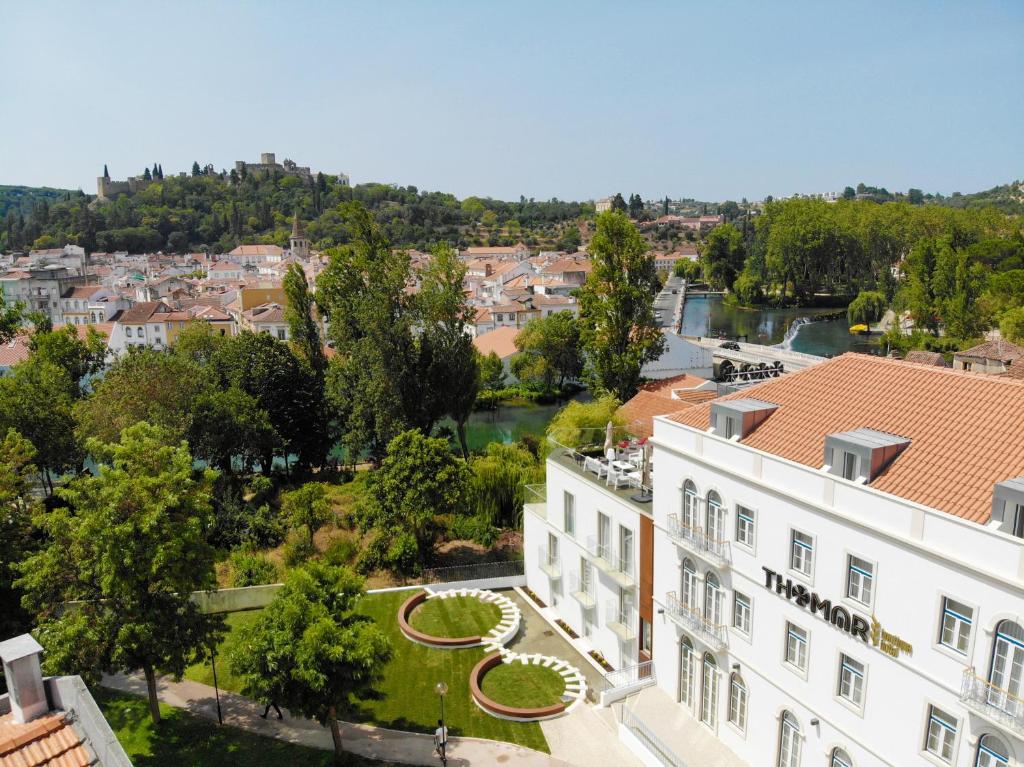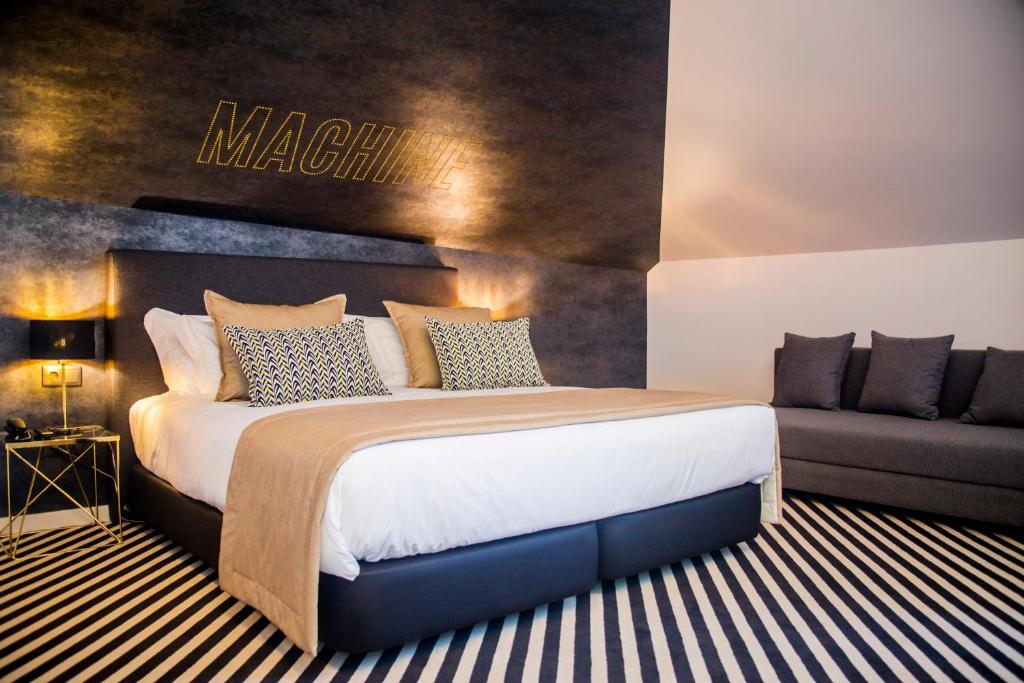 A 4-star hotel, Hotel Dos Templarios is a luxurious hotel featuring a spa, magnificent indoor pool, and lagoon-style outdoor pool providing views of Tomar Citadel. The hotel offers large rooms with balconies overlooking the river, equipped with a private bathroom with a bathtub, minibar, and cable TV. The spa includes dry and wet saunas and guests can book a massage or treatment.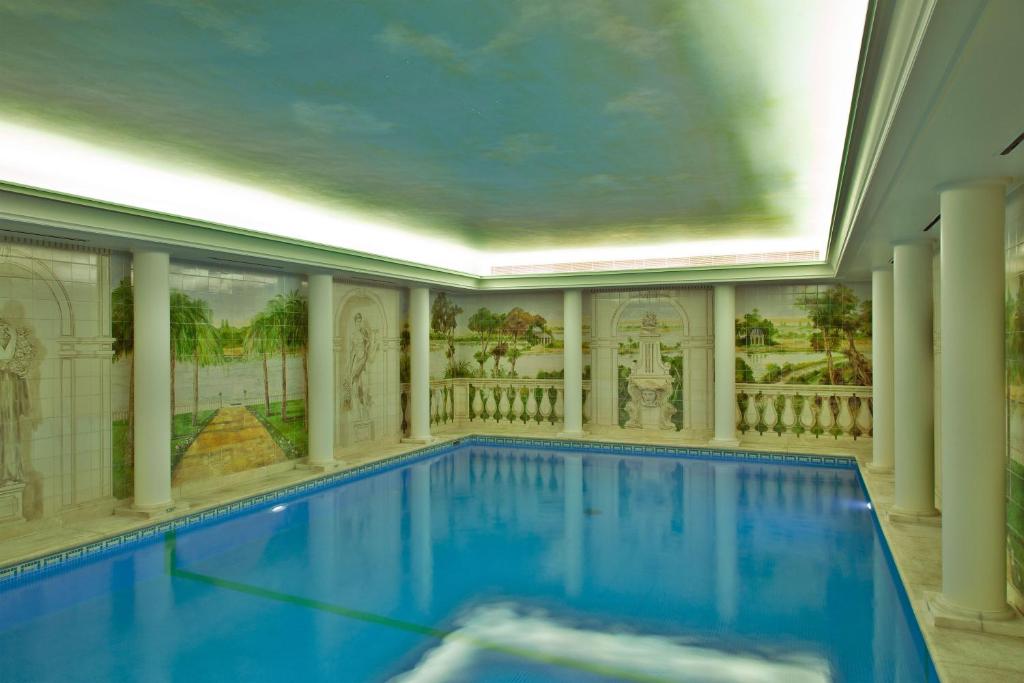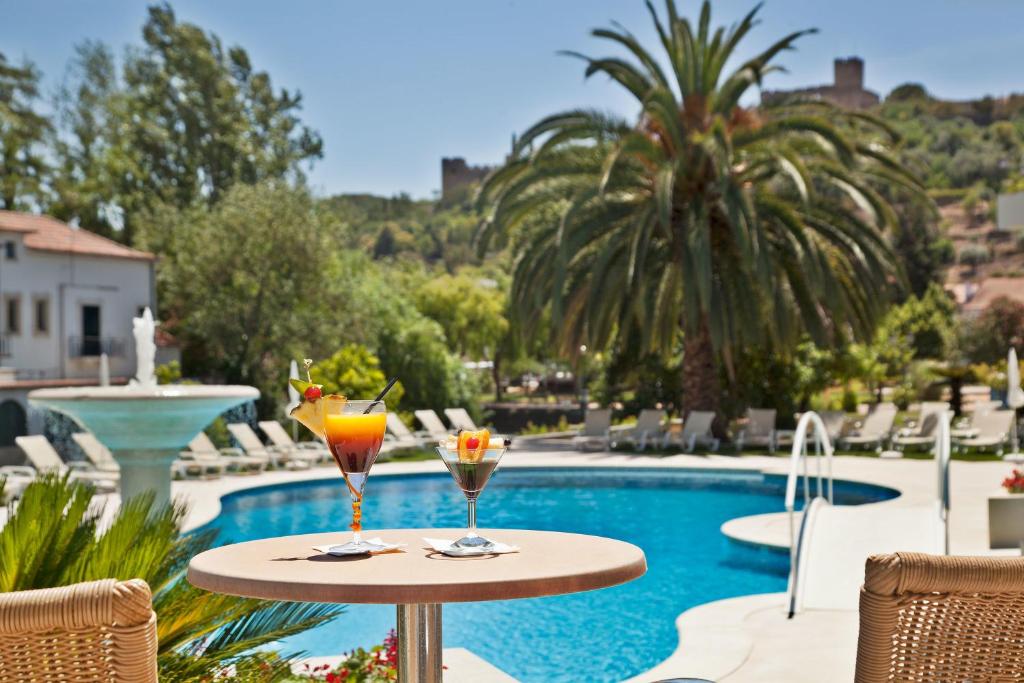 When to visit Tomar, Portugal
Tomar and its environs are pleasant to visit throughout the year but it is for sure the summertime that is the best season to travel here. During the summer months, you can smell the fragrance of its shady parks and gardens and stroll by the quiet flowing Nabao River. But if travelling over Christmas you can revel in Tomar's festive ambiance and see the beautiful lighting hanging over its pretty streets lined with snow-white facades.
Conclusion
Head to Tomar to uncover its scenic architecture, one-of-its-kind cuisine, and delectable wine. Don't miss out on a walk with herons and swans in its riverside park and remember that Tomar is a town of many hidden gems and secrets so keep awake your sense of wonder and head to Tomar, redolent of Portugal's former exploits.
⬇️Please share your favorite activities in Tomar in the comments below ⬇️