Sintra: The Crown Jewel of the Portuguese Riviera
Sitting just 14 miles outside of Lisbon, Sintra is a charming municipality on the Portuguese Riviera. The perfect destination for a winter's escapade, Sintra is known for its beautiful palaces and mansions, 19th-century gardens, and surrounding natural beauty. Visiting tourists can explore both Sintra's beaches and mountains in just one afternoon, but the town is best known for its lavish monuments and unique ambiance.
Once the home of Portugal's wealthiest noble families, Sintra is still a very exclusive location, where real estate prices often reach millions of dollars. But while the town's embedded in luxury, tourists can find many affordable hotels and hostels near the city's center to spend the night. We recommend Sintra to all travelers who enjoy exploring nature, learning about history, and visiting stunning centuries-old landmarks.
Book Tours & Experiences in Sintra
What to Expect When Visiting Sintra
One of the best things about Sintra is that it's filled with little secret locations. From enigmatic patterns on the walls to hidden gardens, it makes for an authentic explorer's galore. But Sintra's charm, unlike its many secrets, it's impossible to miss. Once you enter the historic part of town, you'll feel like you're traveling back in time to the 19th century. Every house is old and royal, every store and restaurant is nice and cozy, and references to the English poet Lord Byron (arguably Sintra's most-famous former resident) can be found virtually everywhere.
Once you arrive at Sintra, we recommend that you take a walk through the town's historic center. There's a magical feel to it, as the surrounding forests and dense gardens make the local mansions look like the set of an old movie. The locals are pleasant and very accustomed to tourists. In addition to a few restaurants and gift shops, you'll find a couple of typical bakeries and cafés where you can try Sintra's best-known delicacies: the "travesseiro de Sintra" and the "queijada de Sintra."
Sintra's Famous Landmarks
Walking around Sintra is an experience in itself, but the town's most impressive once you start exploring its famous landmarks. Sintra's monuments such as the Pena Palace and the Park and Palace of Montserrat shouldn't be missed and have something to offer to all kinds of tourists, from traveling families to couples looking for a romantic experience.
The Pena Palace
The Pena Palace is arguably Sintra's most famous landmark, and it should keep you busy for a whole day. You can choose between paying for a ticket and exploring the site with your friends and family or joining a tourist's tour to get to know more about the palace's history. Either way, you're in for a fun afternoon!
The Pena Palace experience starts miles before the actual palace. The monument makes for a magnum opus of Portugal's Romantic era and is a must-visit for any architecture fan. But the surrounding garden—which is both very large and immensely diverse—is perhaps even more interesting than the palace itself.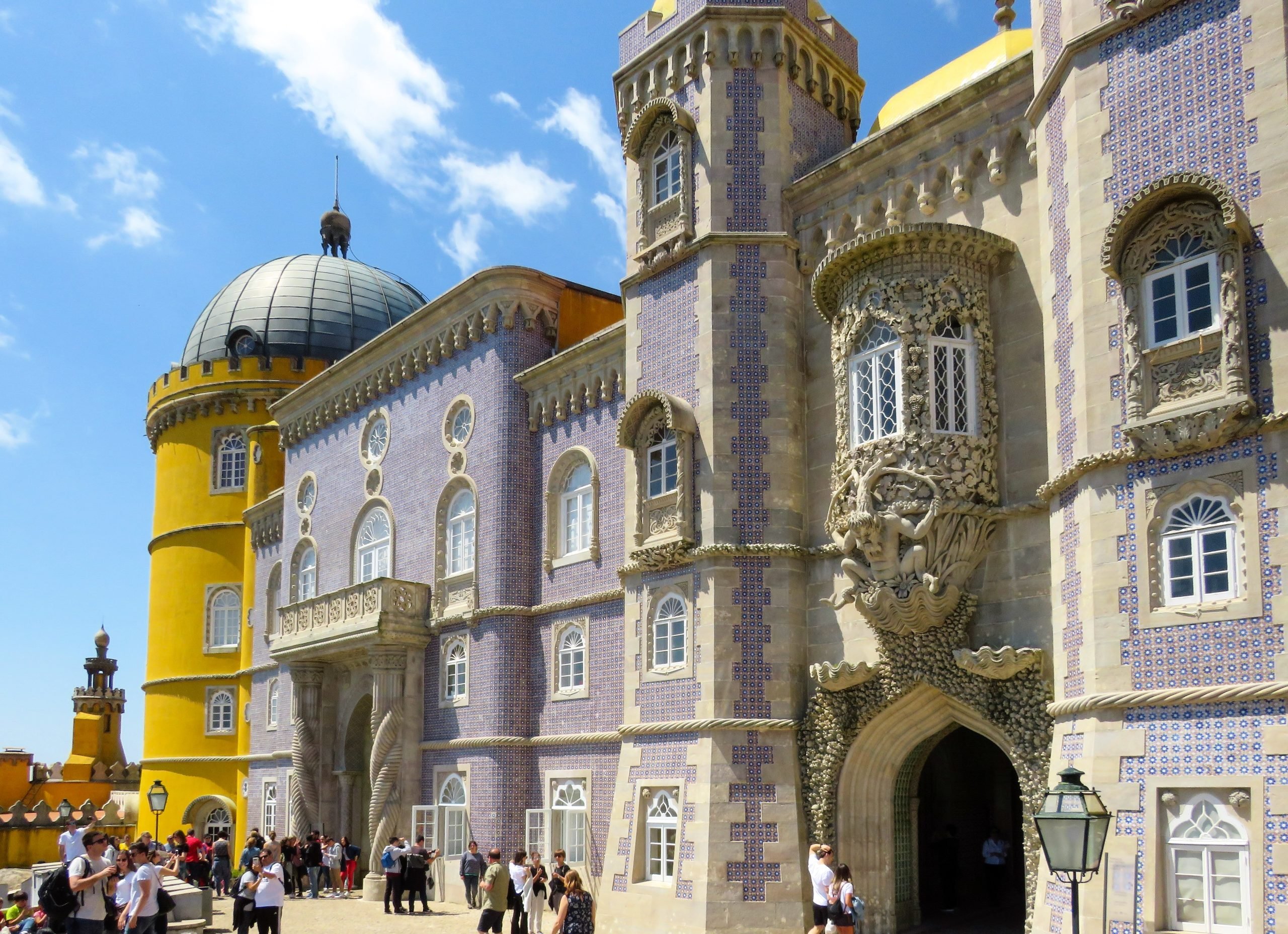 Exploring the entirety of the Pena Palace's garden in just one day is almost impossible, but you should give it a try. The garden is filled with both native and exotic vegetation and features many artificial lakes and fountains that should be worthy of a social media snap.
Book your ticket to the Pena Palace here to skip the line.
Book Pena Palace Tours & Experiences
Quinta da Regaleira
The name of the famous Quinta da Regaleira translates to something like "the farm of the satisfaction," and it's emblematic of what it feels like to visit it. Not a farm per se, the Quinta da Regaleira is a stunning Romantic-period palace and chapel that sits right next to Sintra's town center. That means you'll most likely be able to walk from your hotel or hostel to the landmark in less than half an hour.
Properly exploring the Quinta da Regaleira will take at least a few hours, though. As usual, you can choose between paying for the tourist's tour or buying a ticket and exploring it yourself. In this case, we recommend the latter. While the history of the Quinta da Regaleira is fascinating, we found it particularly satisfying to roam freely through its many gardens, religious sites, and secret tunnels.
From bizarre statues inspired by myths of Ancient Greece to austere Catholic chapels, the Quinta da Regaleira has a lot to offer to its visitors. However, the Initiation Well makes for its most-unmissable attraction. This mysterious ceremonious well features a spiral staircase that leads to Quinta da Regaleira's intricate tunnel system and looks like something you'd read about in a secret-society thriller novel.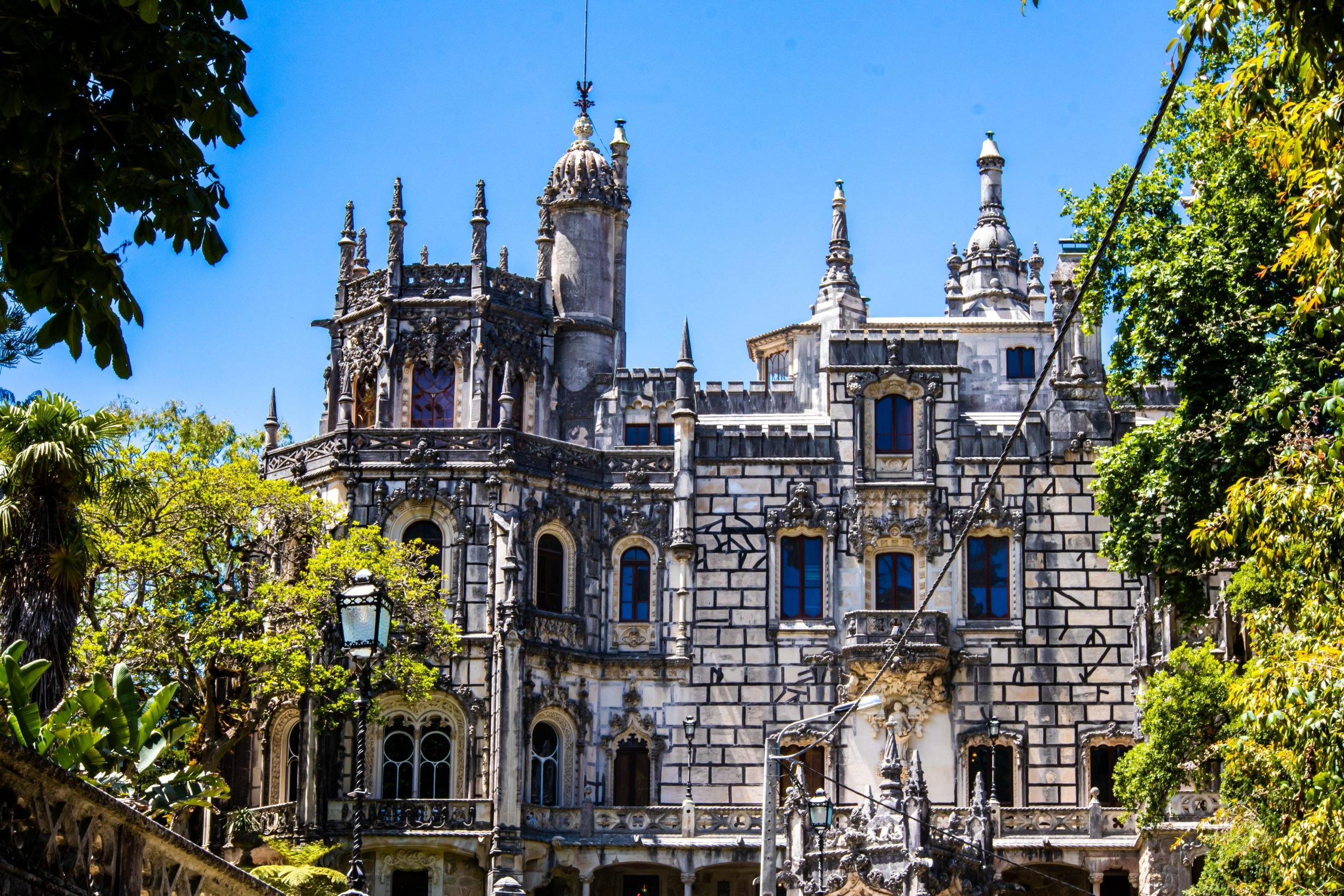 Book Quinta da Regaleira Half-Day Tour
Other Famous Landmarks in Sintra
While at Sintra, you also shouldn't miss the beautiful Sintra-Cascais Nature Park, the medieval-time Moorish Castle, and the sacred Sanctuary of Peninha, which sits right next to the beach. For other highly-commendable Romantic period locations such as the Pena Palace and the Quinta da Regaleira, you should visit the Chalet and Garden of the Countless of Edla, The Gardens and National Palace of Queluz, and the Villa Sassetti. The humble Convent of the Capuchos also makes for a fascinating monument, as does the Portuguese School of Equestrian Art—a mandatory visit to all animal lovers, especially those who are into horses.
Useful Tips for Foreign Tourists in Sintra
The fascinating town of Sintra offers more than enough to keep you busy for a week or two. But nighttime at the municipality can be a bit boring, especially during winter. For that reason, we recommend that you rent a car for your trip to Sintra. This will allow you not only to travel easily from the airport to the hotel or hostel but also to visit Lisbon at night—which is worth it!
The cosmopolitan city of Lisbon sits just 14 miles away and offers many nighttime activities that should be particularly interesting for groups of young friends. Renting a car will also allow you to explore Sintra's surrounding nature to its fullest. This incredibly diverse municipality has both beaches and mountains for you to enjoy, but getting to know them can be a challenge if you're relying only on Sintra's relatively flawed public transportation.
Where to Stay in Sintra: 9 Best Hotels in Sintra
Looking for the perfect hotel in Sintra? We have got you covered with our top favorite hotels in Sintra, at various price points to fit your budget.
Tivoli Palacio de Seteias is a 5-star hotel that offers an ambiance of the XVIII century that will make you feel like royalty. The hotel is filled with ballrooms with beautiful tapestries and rooms with elegant furniture. The hotel is located 1 kilometer from the center of Sintra and provides views of the Moorish Castle and Pena Palace. Palacio de Seteais features a swimming pool, tennis courts, and an equestrian center where you can enjoy a horse riding lesson. The Restaurant Seteais offers a refined palace-like setting serving Portuguese and international cuisine. The Anantara Spa is tucked on the grounds of the palace between exotic gardens and mountain space. The spa has three treatment rooms, including one for couples where you can enjoy Vichy shower therapy, massages, and more.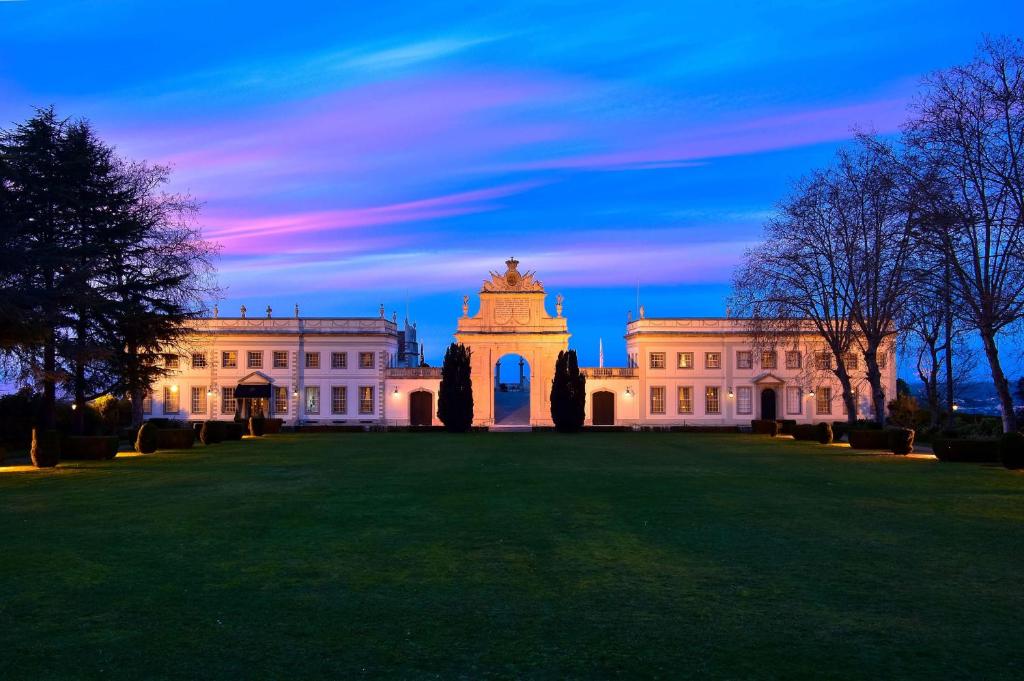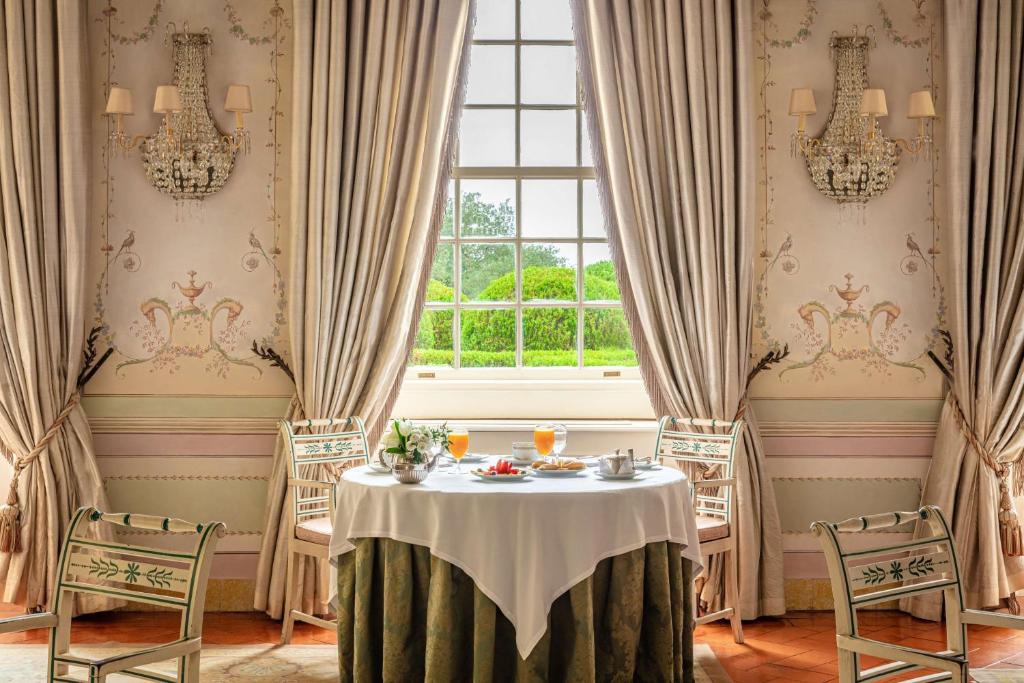 Penha Longa Resort is a 5-star resort that features a 27-hole championship golf course, a 1500m2 spa center, and three Michelin star restaurants. Located around 4 kilometers from the center of Sintra in the rolling hills of the Sintra Cascais Nature Reserve, the resort was designed by Robert Trent Jones Jr. The resort features indoor and outdoor pools, tennis and squash courts, horse riding, a spa, and fitness center, as well as a kids club. All guest rooms have private balconies with views of the gardens, pools, and golf courses. Penha Longa Resort is known for its restaurants, having 9 in total, with 3 being awarded Michelin stars: the Japanese restaurant Midori, the Basque restaurant The Eneko Lisboa, and LAB by Sergi Arola.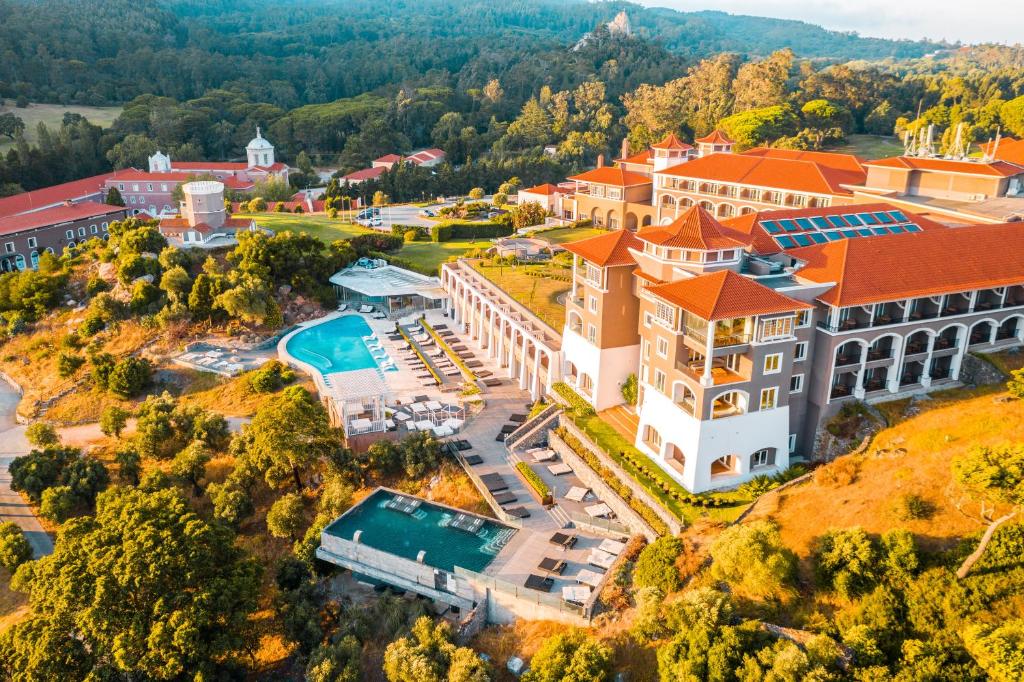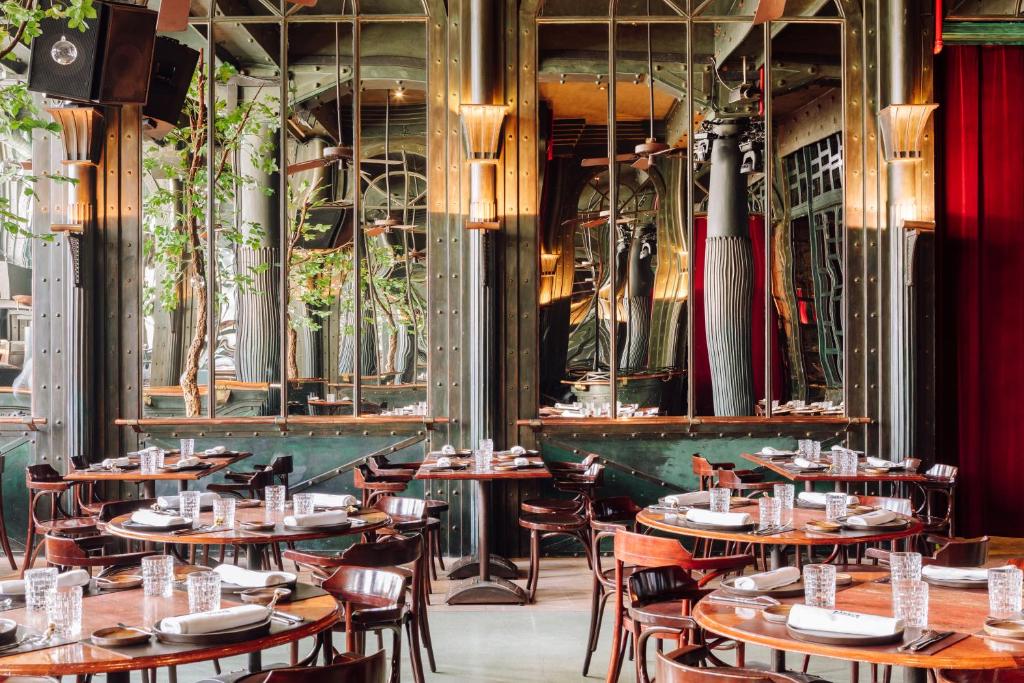 A 5-minute drive from the center of Sintra, Vila Gale Sintra is located in Varzea de Sintra and is purposely designed to provide a positive wellness experience with an innovative health concept. The Spa Satsanga has a panoramic heated indoor pool with views of the Varzea de Sintra, a sauna, a hot tub, a Turkish bath, a gym, a fitness area, and more. The hotel offers a Revival Medical Spa which features a store, medical appointments, as well as nursing and clinical analysis. The facilities are endless, from a beauty salon to a library and a Kids Club with a trampoline, this place is tailored for the whole family. Each guest room is carefully decorated and features a private balcony. The restaurants feature light gourmet and low-calorie buffet options with views of the Pena Palace.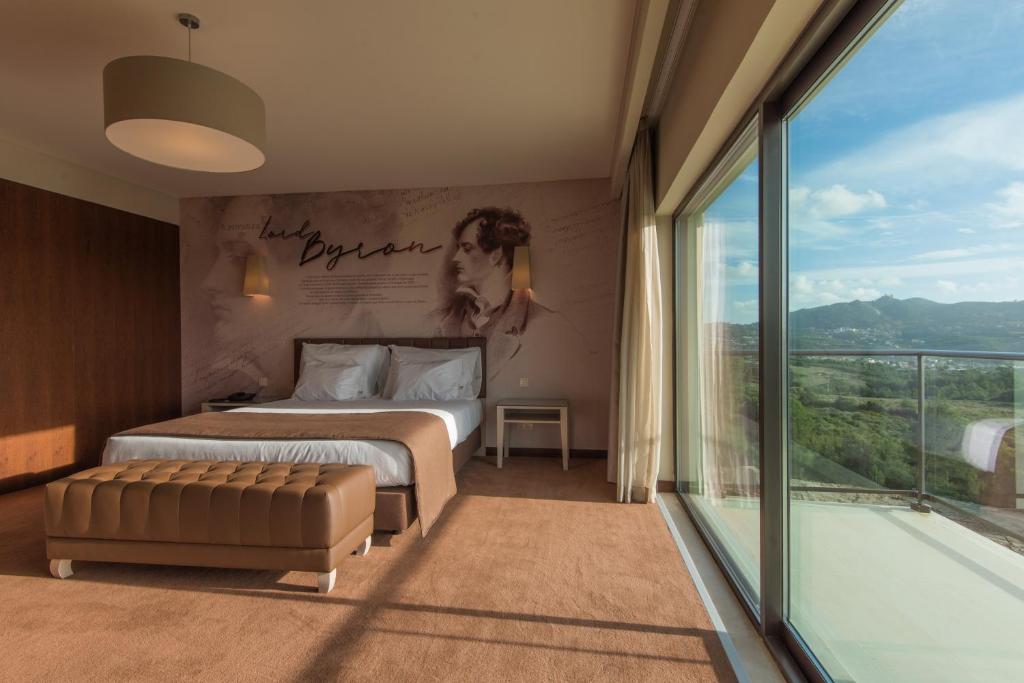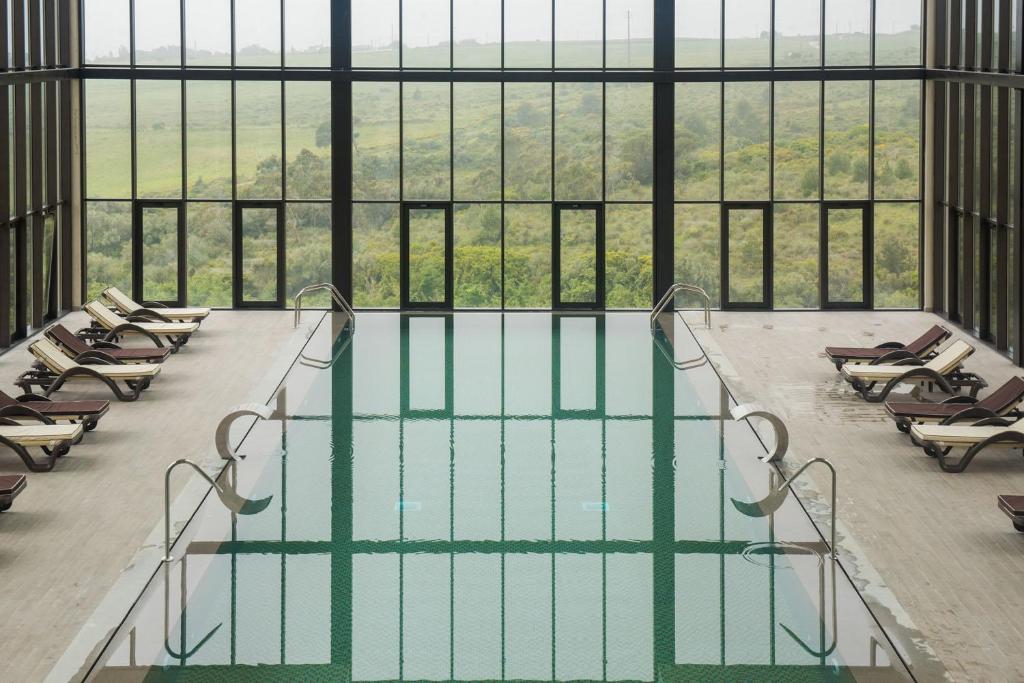 A 19th-century manor house, Sintra Marmoris Palace is only a 7-minute walk from the historical center of Sintra. This place opened in 2017 after being restored, over 100 years after it was first built. The Marmoris Palace has 9 rooms divided over two separate buildings, between 14,000m2 of landscaped gardens. The elegant rooms offer views of Pena Palace and the Moorish Castle. While the Marmoris Palace does not feature a spa, it includes a large outdoor pool that can be partially covered. You will get greeted with a complimentary drink and perhaps a few peacocks wandering the gardens.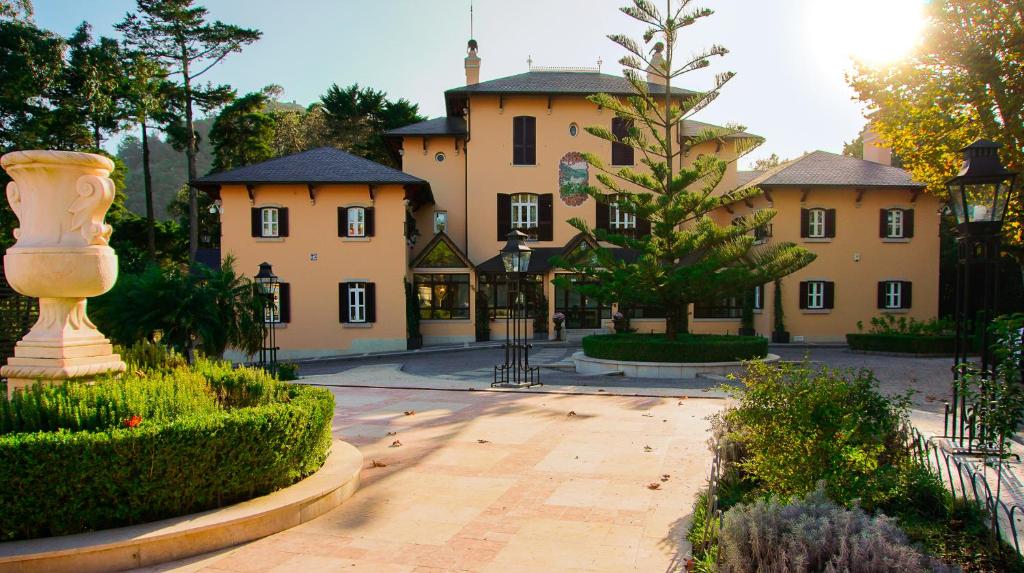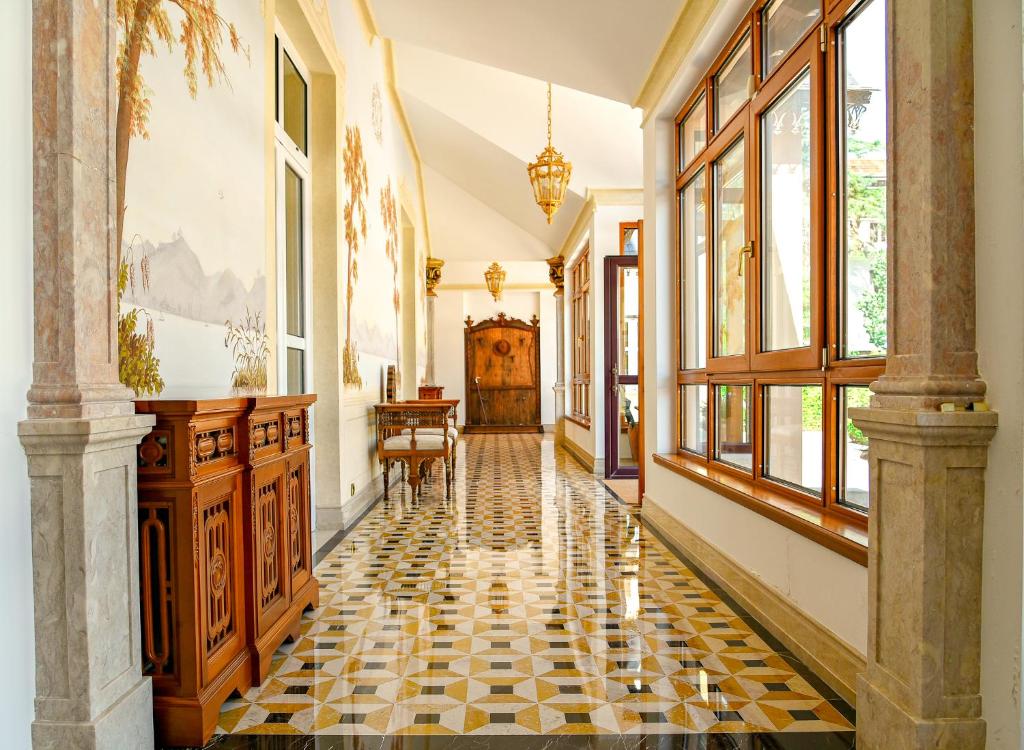 A country-style house in the heart of Sintra, Lawrences Hotel was founded in 1764 by an English man, making it the oldest hotel in Portugal. Many iconic authors have slept in these rooms, including Eça de Queirós and George Lord Byron. The hotel features elegant French windows and a romantic atmosphere with modern amenities in the guest rooms including Wi-Fi and a TV. Each room has its own name, rather than a number to preserve the romantic ambiance of the hotel throughout the centuries. Lawrence's Hotel also features a spa and a restaurant with views of the greenery of Sintra.

Purchased and renovated by a couple in the early 2000s, Chalet Saudade offers stunning rooms with painted high ceilings and incredible sunlight, in the heart of Sintra. Although the 19th-century building has been renovated, the architecture and style remain in place. Chalet Saudade features romantic gardens with antique water fountains and ponds, typical of mansions and large homes in Sintra. This place has plenty of room options, from a superior suite to a family suite, as well as twin rooms.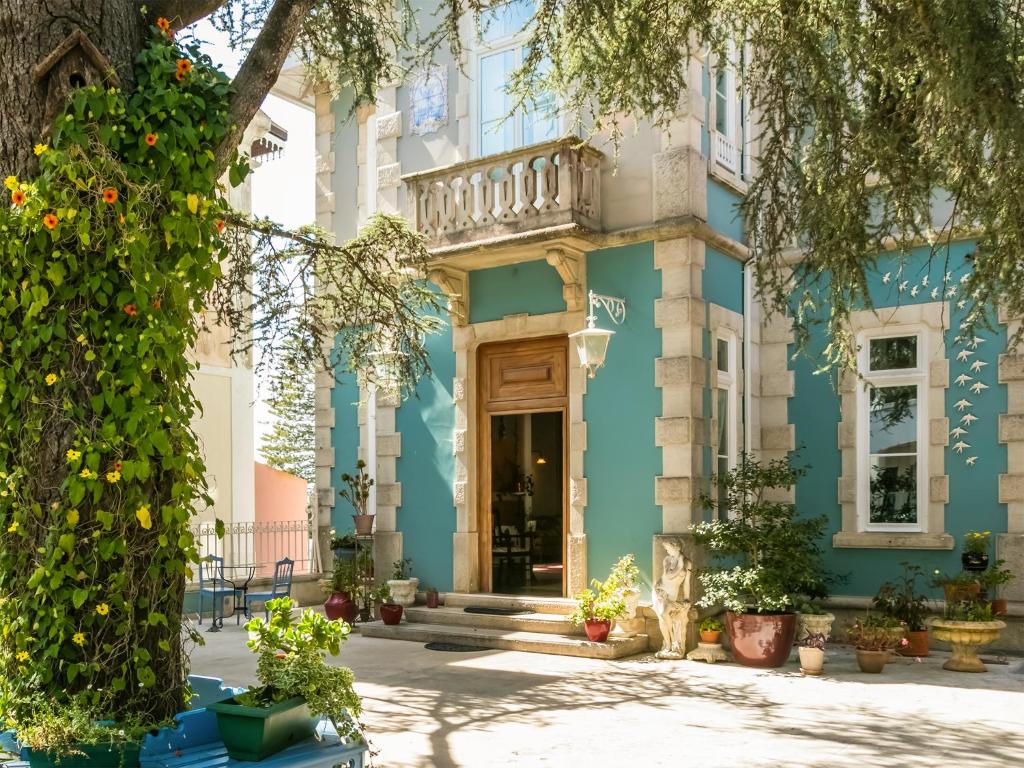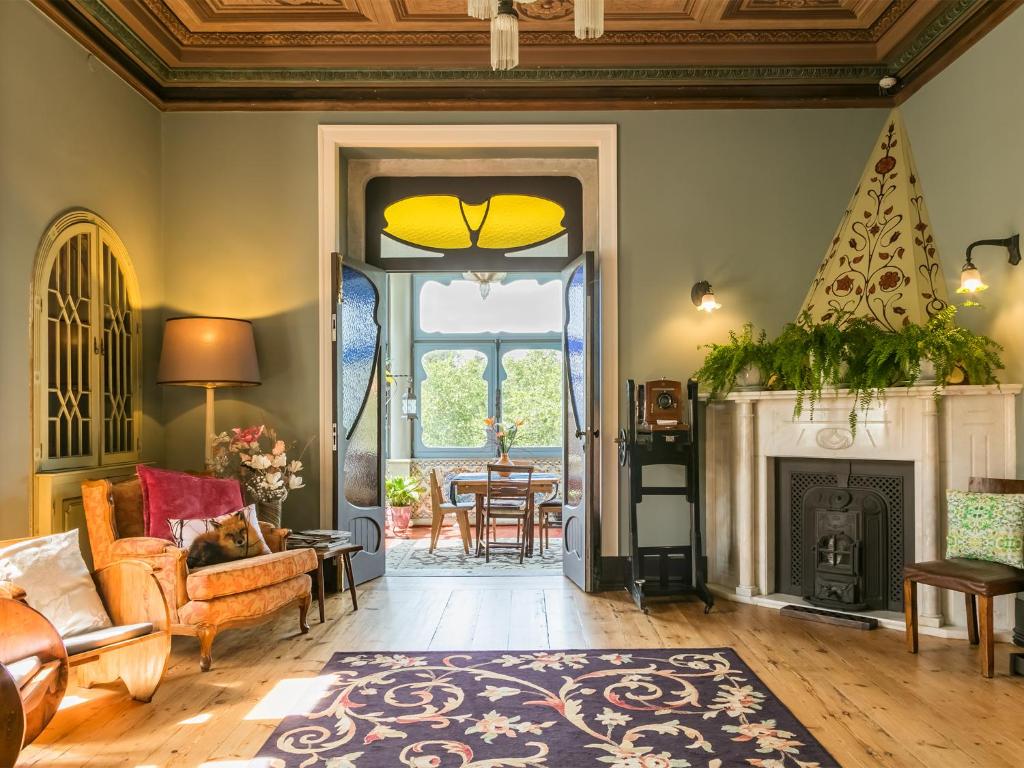 Sintra Boutique Hotel is a 4-star hotel in the center of the historic town of Sintra, offering views of the Sintra-Cascais Natural Park. The hotel features an upscale restaurant serving Portuguese cuisine with a contemporary twist. Each spacious room comes equipped with a flat-screen TV and a private bathroom with luxury toiletries. Sintra Boutique Hotel is also part of the Travel Sustainable program as its taken significant steps to make sure your stay is more eco-friendly.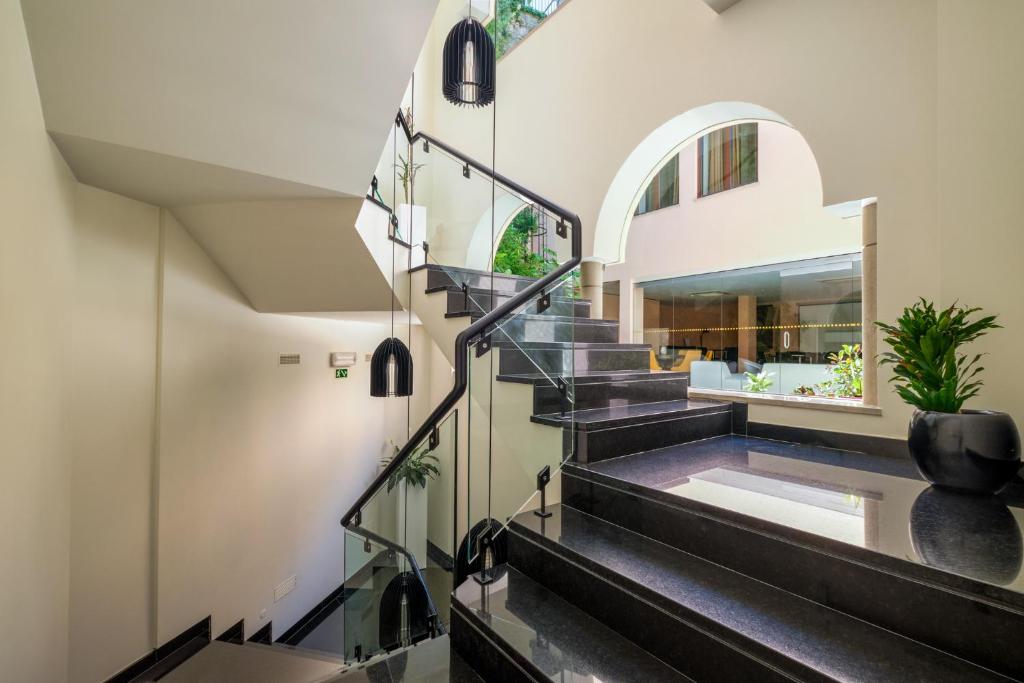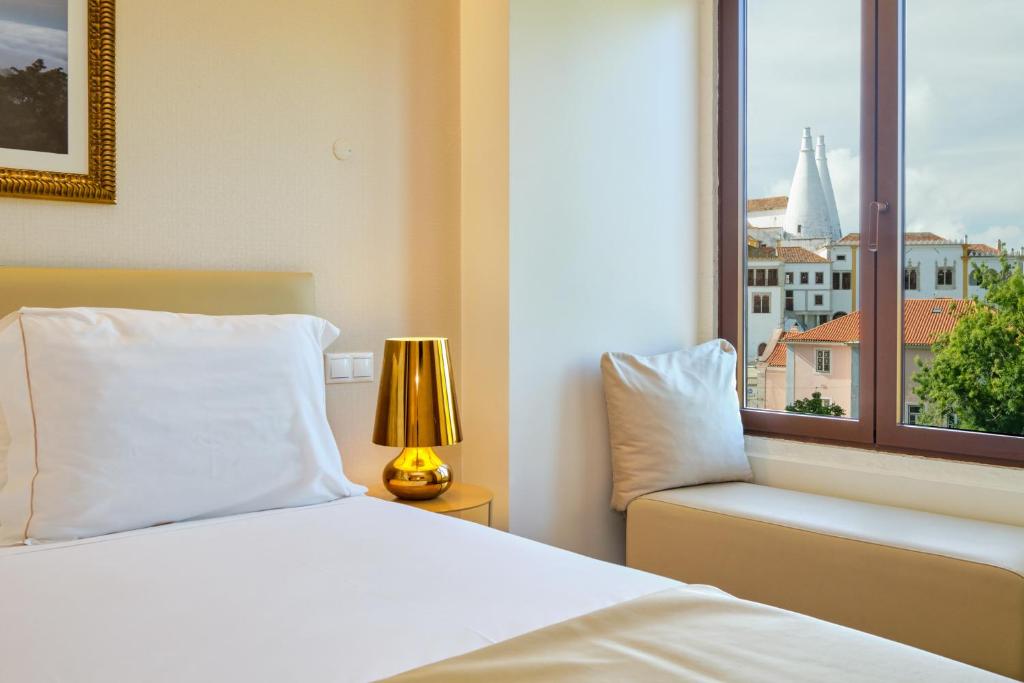 Tivoli Sintra is located in a relaxing setting within the Sintra greenery with views of the Sintra-Cascais Natural Park. A 4-star hotel, Tivoli Sintra is located within walking distance from Sintra's main attractions. Each modern room features air conditioning, a minibar, and a satellite TV. The Miranda Restaurant offers panoramic views, serving a menu of Portuguese and international dishes. Relax and have a drink after dinner at the Terrace Bar.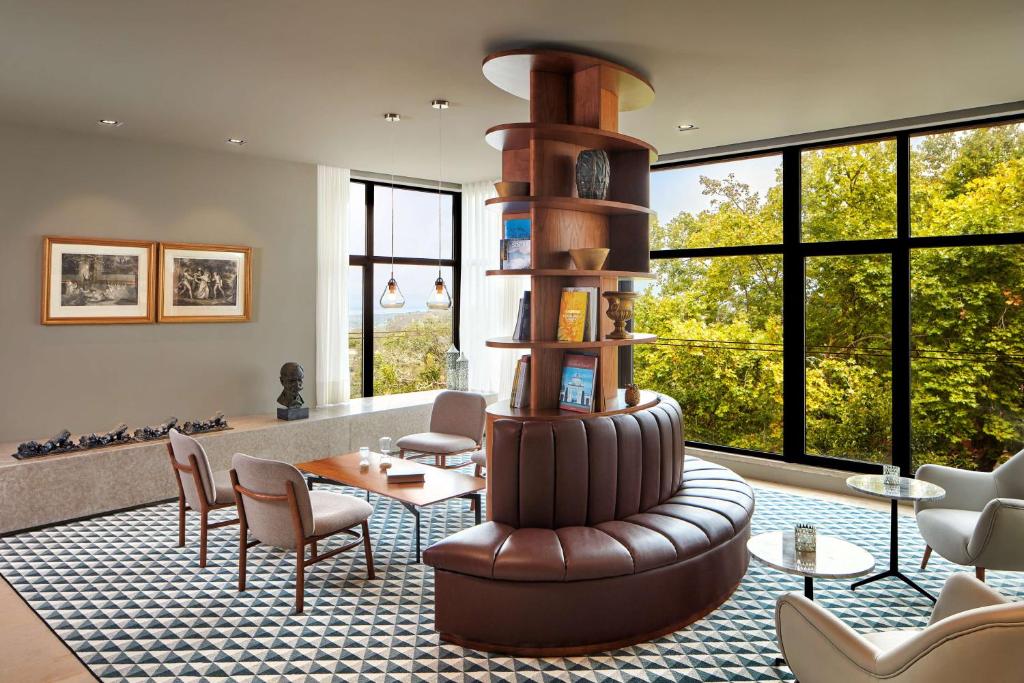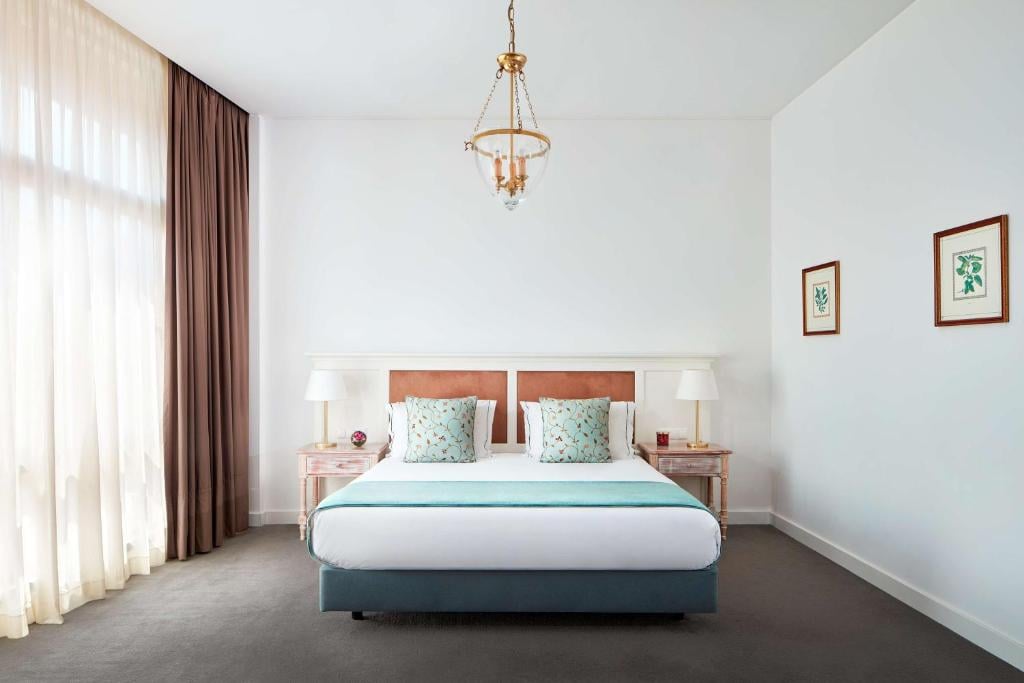 One of the best bed and breakfasts in Sintra, Green Chalet Bed & Breakfast is only 10 minutes from the historical center. This B&B has two floors, 9 rooms, a breakfast area, a garden, and an outdoor terrace. The green theme seeks to represent the vegetation of Sintra. The outdoor terrace is oftentimes used for yoga lessons, perfecting for getting to know other tourists.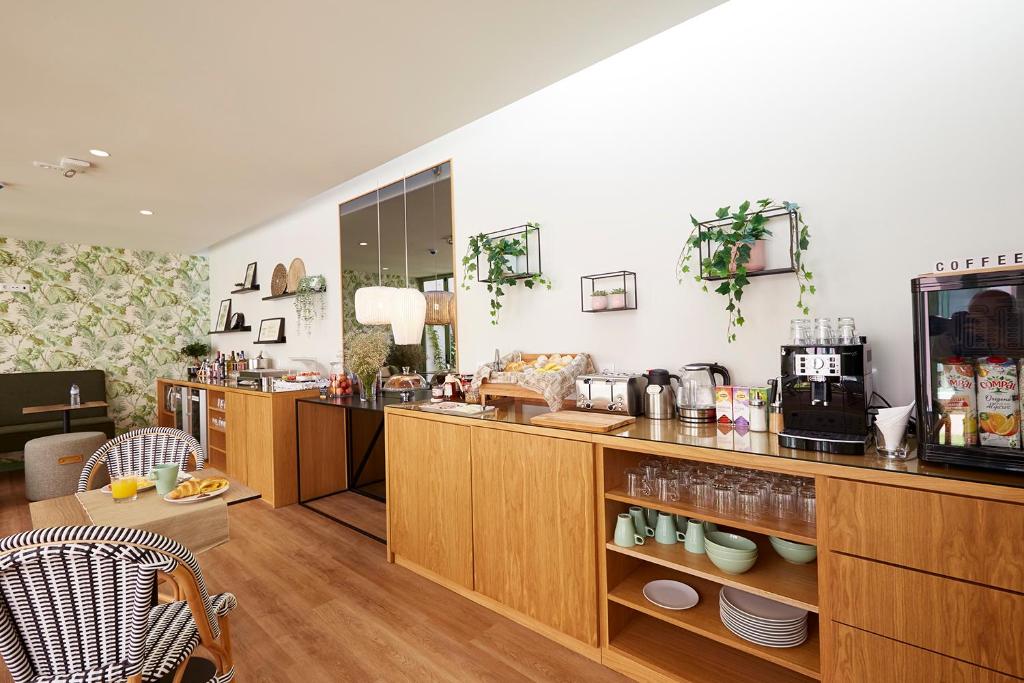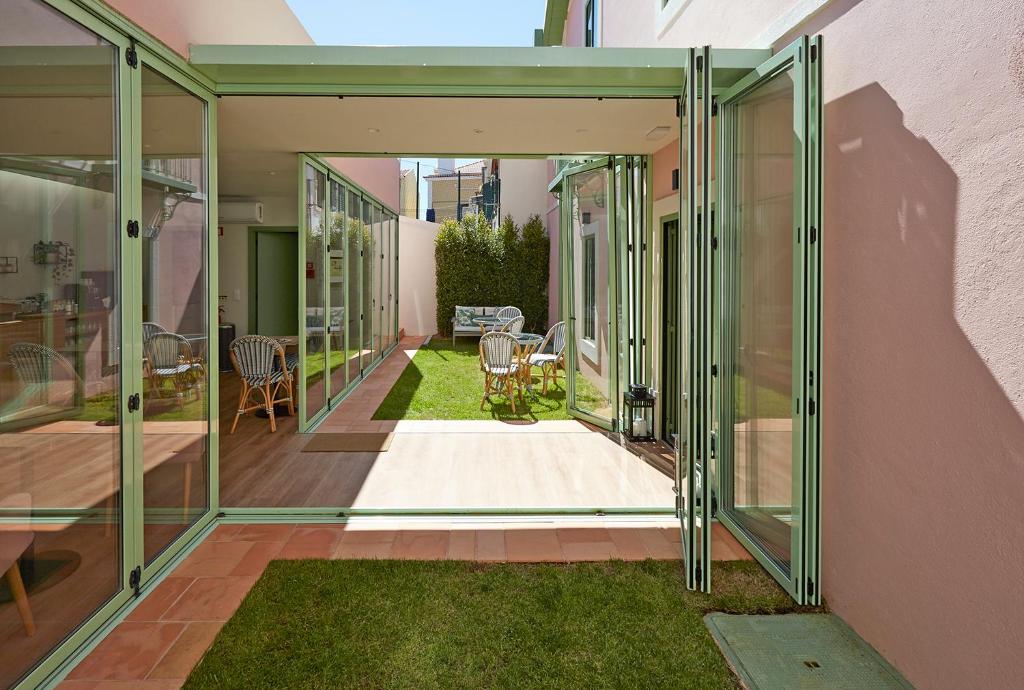 ⬇️Please share your favorite activities and things to do in Sintra in the comments below ⬇️
Join our FB group Portugal Travel & Living for all things Portugal and news updates