Portugal's most chic resort, Cascais is known for its three stunning bays and boasts delicious upscale restaurants, luxurious hotels, and non-pareil beaches. But it is the tranquil atmosphere of luxury and ease, along with its stunning seaside esplanade that makes it one of Europe's most prized seaside destinations.
Things to do in Cascais
There are tons of tours and activities to try and do in Cascais.
Go to Boca do Inferno
A one-of-its-kind cliff formation with a stunning natural arch, Boca do Inferno, is one of Cascais' prime touristic landmarks. The site is known for the scenic vistas opening from its observation deck and is a great spot to both take selfies and marvel at the locale's scenic sunsets.
Keep in mind that it takes just 20 minutes to get to Boca do Inferno from Cascais' city center.
Farol Museu de Santa Marta
Make it to Cascais' magical beacon, housing one of the town's newest museums. Towering above the estuary of the Tagus River, the red-capped lighthouse serves as the guiding light for the deluxe yachts sailing to Cascais' scenic marina.
Bear in mind that the quadrangular white-tiled blue-striped tower is one of Cascais' most prized locales, shining not only to ships returning from a long voyage but also to love-stricken couples who go on their first date.
Casa das Historias Paula Rego
Have you thought that Cascais is just posh clubs, chic restaurants, and luxurious yachts? It is also a wealth of cultural locales, for you to combine great natural marvels with some of Portugal's best art venues.
One of such locales is Casa das Historias Paula Rego Museum. Built to the design of Eduardo Souto de Moura, the awe-inspiring edifice houses one of Portugal's best art collections. Among its exhibits are works by Paula Rego and other renowned artists. Here you can find not only paintings but also, drawings, pastels, and etchings.
Museu Condes de Castro Guimarães
Another Cascais artistic landmark is Museu Condes de Castro Guimarães. Set in a magnificent Revivalist palace, Museu Condes de Castro Guimarães is one of Portugal's topmost art treasure houses. On display are not just paintings but also ancient artifacts and old books, making it one of the best places to go to in Portugal for a bookworm.
Bask in the sun on Cascais' idyllic beaches
Once a fisherman's village, Cascais owes its meteoric rise to the status of one of the world's most chic sea resorts to its picture-perfect beaches. For you to uncover its sunlit stretches of sand go to the beaches of Costa da Estoril and their serene pellucid waters, lying between Cascais and Lisbon.
If you wish for something completely different head to Serra de Sintra, the Atlantic-whipped section of Portugal's coastline with its strong surf, powerful gusts of wind, and rugged nature. Most of the Serra de Sintra is a protected nature reserve so it is just pristine beaches, such as Praia do Guincho, so perfect for kitesurfing, and wild trekking trails.
Keep in mind that Serra de Sintra is believed to have been the refuge of legendary Diana the Huntress so look out for arrows…
What makes Cascais special
Cascais rose to fame after the king of Portugal, King Luis I went for a swim here in 1870. Afterward, the Portuguese royal family made it their residence and traveled here every September. Other kings followed suit, with the likes of Umberto II of Italy, Juan Carlos of Spain, and Edward VIII of the UK making it their seaside resort of choice.
This royalty's fondness for the town made Cascais one of the jet-set Meccas, with its hotels, restaurants, and casinos inspiring works of art. For example, Ian Fleming shot his Casino Royal after a visit to Cascais' Casino Estoril and its hotel, where he was staying during WW2.
When to visit Cascais
?
Cascais is perfect to visit in summer. It is not just a pleasant climate that pulls throngs of sun-worshippers to estivate here, it is also its one-of-its-kind siesta charm and the unique events taking place here. Go here for a sailing regatta or the Cascais Global Meeting, an annual jamboree where politicians, officials, and intellectuals meet up to discuss new ideas.
Where to stay in Cascais
?
Cascais is one of Portugal's most upscale resorts so prices here can be biting, especially in the high season. Nevertheless, it is not just ritzy hotels but also many private options, hostels, and even campsites. Choose a spot close to picturesque Praia de Rainha, or more spacious Praia de Ribeira da Cascais, for you to be a short walk away from its top sun-bathing spots. Here are our 5 favorite hotels in Cascais.
Pestana Cidadela Cascais is a 5-star hotel near the Cascais marina in a renovated sixteenth-century citadel complex. Only a 3-minute walk from the beach, Pestana Cidadela has an outdoor and indoor pool, as well as a spa. The rooms in the hotels are decorated by various artists and include a flat-screen TV and minibar. You can enjoy a large buffet breakfast with views of the bay and the Santa Maria lighthouse.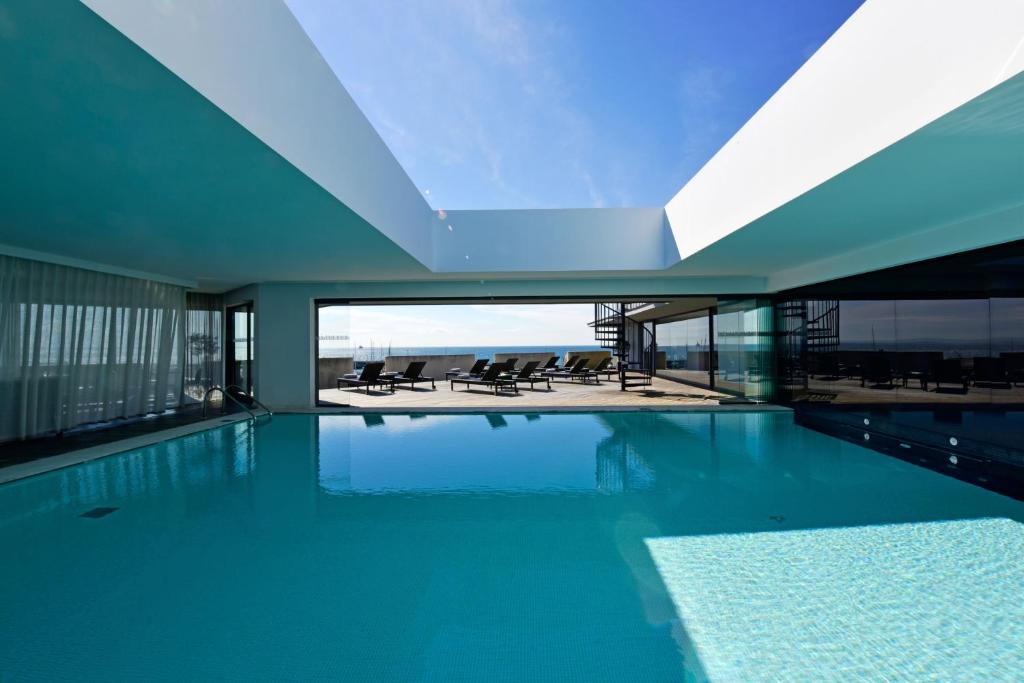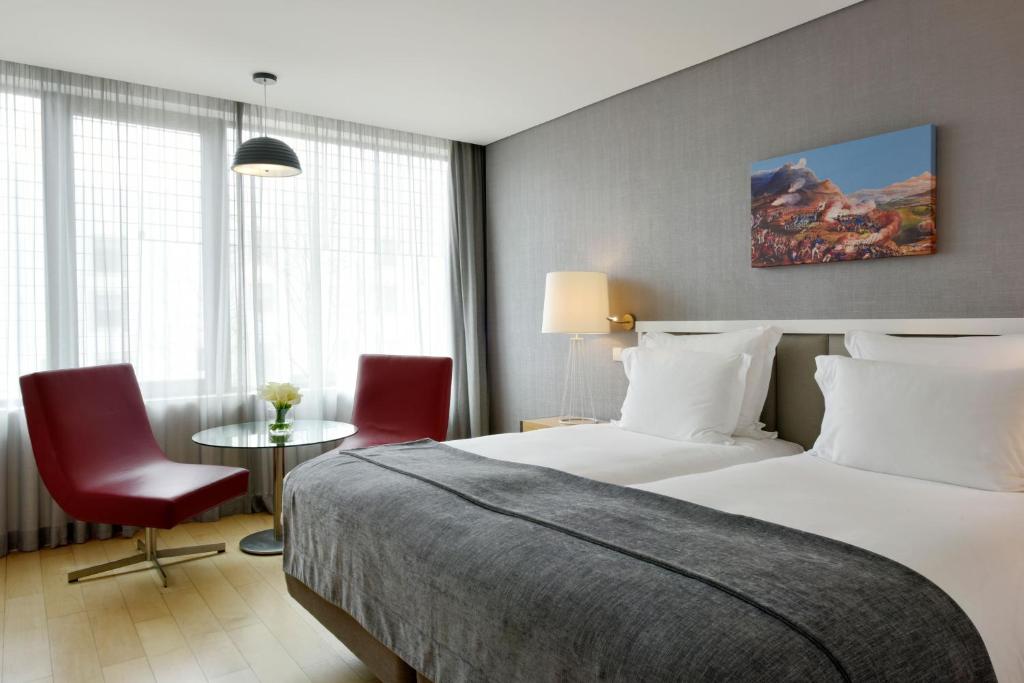 Located close to Guincho beach, Senhora da Guia offers a salt-water pool and rooms with a gorgeous sea view. Each room has a modern decor and a flat-screen TV. Senhora da Guia features a bar, restaurant, indoor pool, as well as a Turkish bath, hot tub, sauna, and gym. Book a beauty treatment or a massage for the perfect relaxing day or take a 1-hour walk to Guincho beach for a swim.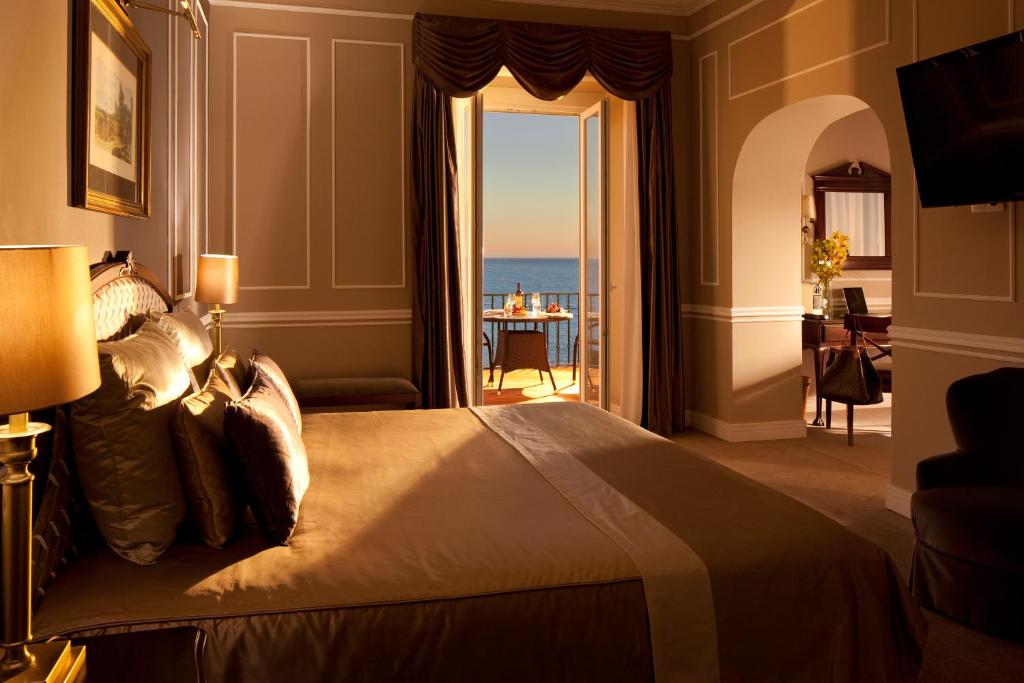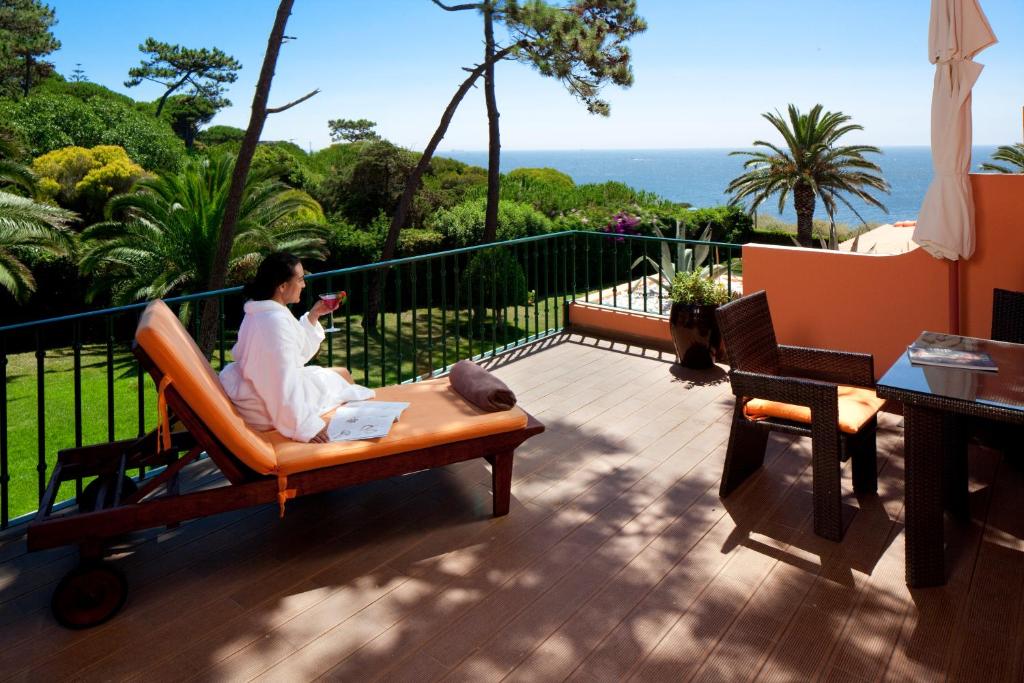 The 5-star Sheraton Cascais Resort is only a 5-minute drive from the beach and includes a restaurant, large outdoor swimming pools, and a luxury spa. The spa offers a sauna, Turkish Bath, and hot tub. This place features large suites with elegant decor, a kitchenette, and a spacious seating area. The resort's restaurant has an extensive wine list and provides a fine dining experience. The resort also has a great space for kids in the new kids club, the Brave Kids.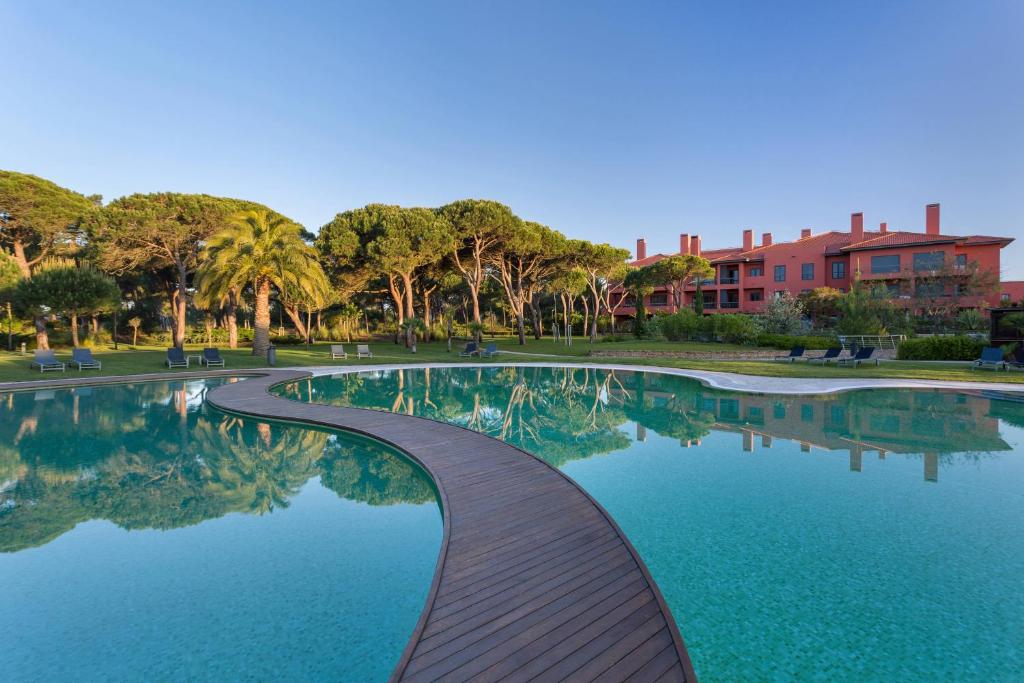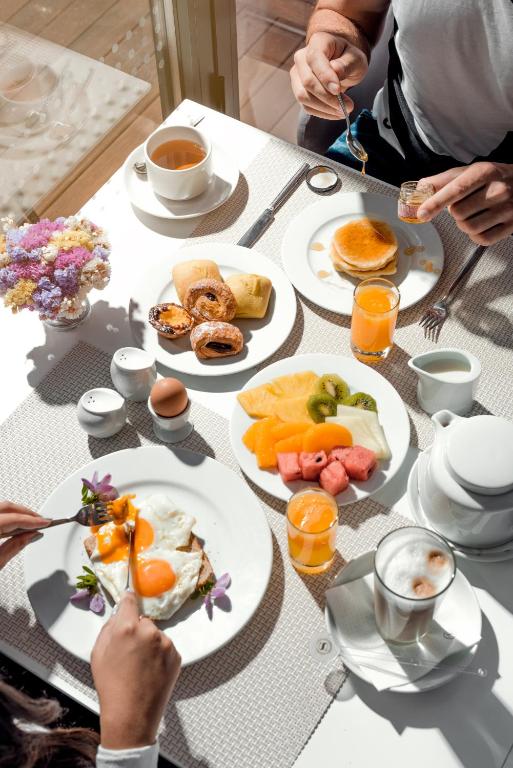 Pergola Boutique Hotel is located in the center of Cascais in a Mediterranean-style mansion, surrounded by colorful gardens of flowers and plants. Rooms are decorated with antique furniture and historic paintings, many even having arched walls and crystal chandeliers. Breakfast is served daily on the covered terrace or in the dining room with its fireplace. This place is family-run and is known for its friendly environment and inviting hospitality.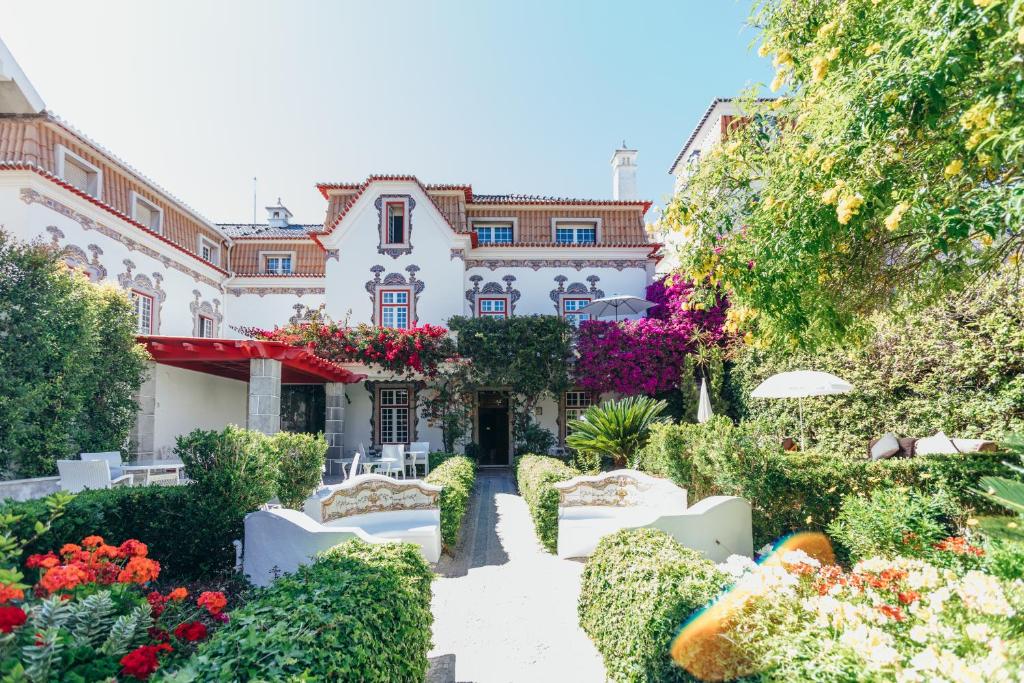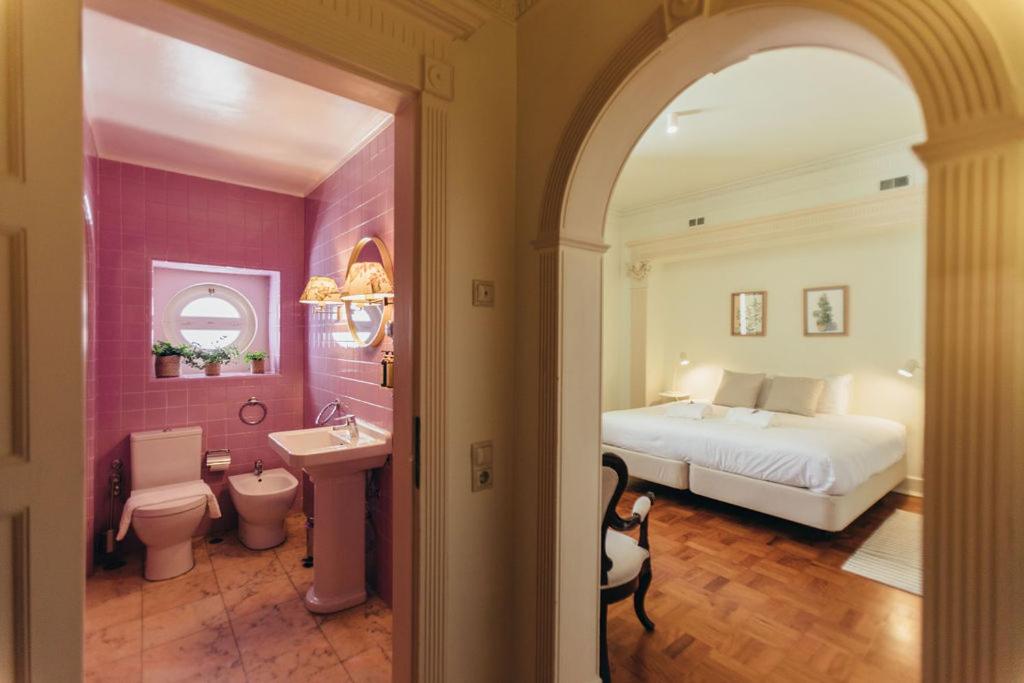 A 5-star hotel, Grande Real Villa Italia is known for having one of the best spas in Cascais, a thalasso spa with face and body treatments, a Turkish bath, a pool, and more. The rooms are just as luxurious, featuring classic furniture with modern appliances and bathrooms with Italian marbles and Venetian mosaics. This hotel also offers a babysitting service with a room for kids to play in.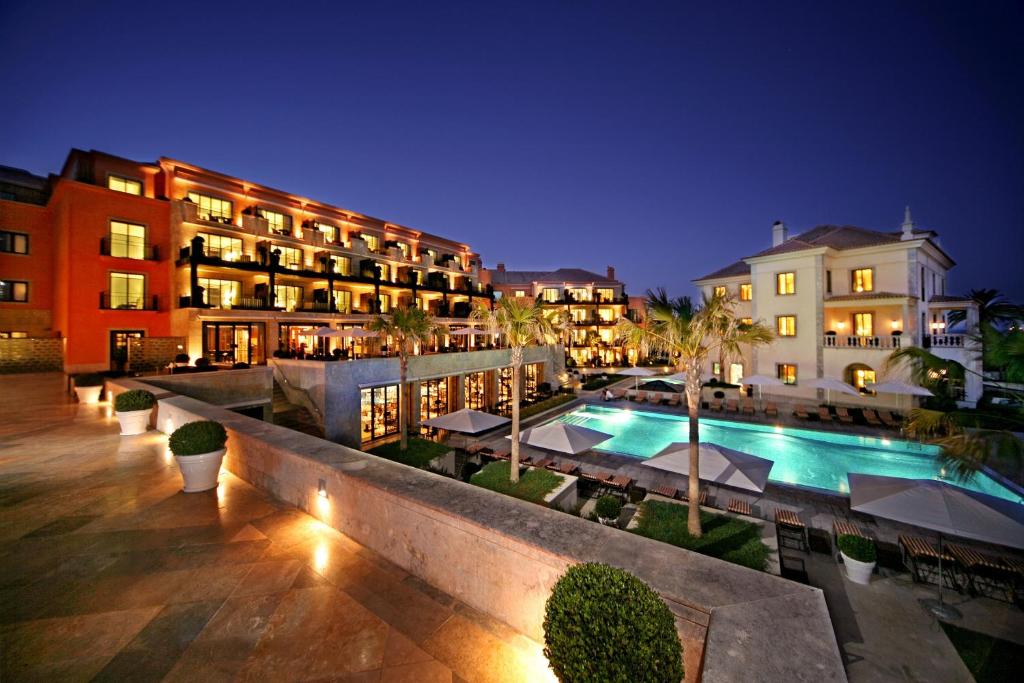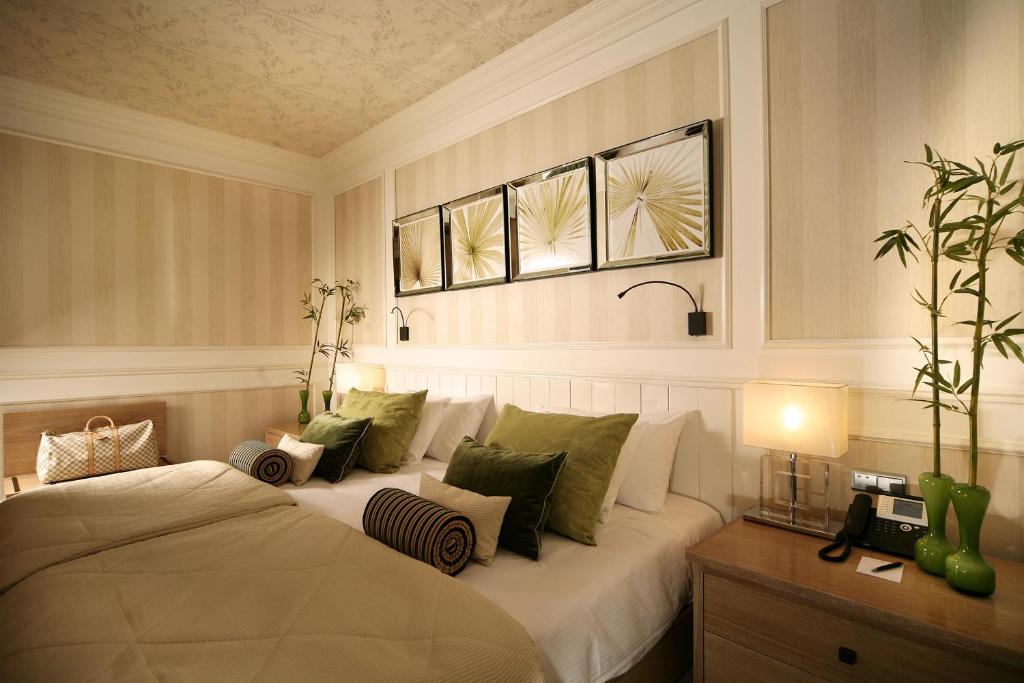 What to eat in Cascais
?
Cascais is a foodie's paradise with its restaurants having something to offer to the most jaded of gourmands. But it is for sure the traditional Portuguese cuisine that comes first to mind. Try fresh sea produce at its seaside eateries: fresh Dorada, scallop, sea bass, lobster, and oysters. To help you out, we have selected the 4 best restaurants in Cascais.
1. Mar do Inferno
By far the best seafood restaurant in Cascais is Mar do Inferno. Located in Boca do Inferno, this high-end restaurant offers one of the best views of the Atlantic ocean. Family-run for the last 30 years, this place serves fresh fish and specializes in grilled seabass and seabream, and has an extensive wine list. At Mar do Inferno, you pay for the quality. While you can get great fish and seafood for cheaper, this restaurant's quality cannot be beaten. A meal here will cost anywhere between €50 and €100+ for two people, depending on the dishes selected.
2. Porto Santa Maria
Porto Santa Maria is a seafood restaurant near the iconic Praia do Guincho that serves fresh fish dishes and regional produce. A Michelin selection, the fish served at Porto Santa Maria is wild-caught and this place provides an excellent dining experience where you will get to try out some Portuguese classics. We recommend the mariscada Porto Santa Maria, a dish with a variety of fish and shellfish, as well as the crab and seabass. A meal here will cost around €120 for two people.
3. Hifen
Providing a stunning view of the Cascais bay, Hifen is a trendy tapas-style restaurant. From Portuguese dishes such as lascas and pica pau, as well as international cuisine such as shrimp tempura and salmon tataki, Hifen offers a diverse gastronomic experience. We recommend their veal pica pau, the burrata cheese, the prawns, and the bitoque, a Portuguese steak. A meal here will cost around €30 to €40 for two people.
4. O Biscoito
If you're looking for a traditional tasca where you can try out authentic Portuguese dishes at an affordable price, O Biscoito is the best restaurant to go in Cascais. Featuring a relaxed environment, this restaurant is known for its friendly service and welcoming atmosphere. You can also enjoy a meal out on the terrace. We recommend the baked codfish and steak fillets with mushrooms. You can get a meal here for two people for under €25.
Conclusion
Whether you are a backpacker traveling on the shoestring or a jet-setter flying on your private jet, Cascais is what you've been searching for. It boasts not only great beaches, food & drink scenery and a lot of great events, it is also located a short drive from Portugal's capital, Lisbon, making it a great destination to make a day trip from there.
So fetch your sun-cream and Panama-hat, and travel to Portugal's most chic seaside resort.
Join our FB group Portugal Travel & Living for all things Portugal and news updates