The second-largest island in the Azores, Pico is home to Portugal's highest mountain, Pico mount at over 2,000 meters high. At 300,000 years old, Pico is the most recently formed island of the Azores. The Hawaii of Portugal, Pico island is 46 kilometers long and is filled with exotic vegetation and astonishing sea views. Pico is known as the Ilha Preta ("Black Island") because of its black volcanic soils which nourish the UNESCO-designated vineyards.
But don't worry, volcanic eruptions have ended in Pico over 300 years ago and it is now dormant. This does, however, lead many curious scientists to visit and study the island.
We do not know when this island was discovered exactly. However, it is believed to have been inhabited since the 1480s when the island became part of Faial's control, an Azorean island less than 10 kilometers away.
Pico island's history has been built around its wine and whaling culture. Throughout the years, Pico's main economic activity was whaling. Whaling began to boom in the 18th century with the presence of American and British whalers. Spermwhaling hunting was the primary industry of the island until 1986 when it was finally abolished. Moby Dick was allegedly set in Pico islands! Today, you can visit the whale museum, the old whale factory. Pico has ever since been leading a movement of fair treatment study of whales, as well as other sea animals.
Pico island's vineyard culture began in the late 15th century. The volcanic soil provides the ideal conditions for vines to grow. Pico wines are renowned all over the world for their quality.
What to do in Pico?
This is the perfect island to experience a full Azorean experience! You can hike, bird watch, explore the sea life, as well as experience the more luxurious side of the island. Pico also has some of the best swimming spots in the Azores including natural sea pools and waterfalls, as well as sand beaches.
1. Natural Pools
Going for a swim in Pico is like nothing else, you can enjoy a view of the Atlantic ocean and volcanoes. Although there are barely any sandy beaches in Pico, there are many ocean natural pools that provide you with the same experience. These usually even have showers and sometimes picnic tables for barbecues. These natural pools are often very full during summer. If you want to experience the pools like a local, you'll need to know some secret spots. We recommend the Poço da Maré do Verdugo, Ponta do Admoiro, as well as the classic Lajes do Pico Natural and São Roque do Pico pools.
2. Whale-watching
Since whale hunting was banned in the 1980s, Pico island has become famous for whale watching. 24 different species of whales live in the Azores, making it one of the best places in the world for whale-watching. The best season for whale-watching in Pico is between April to October, even though you can usually see them all year. If you're lucky, you'll get to see a sperm whale at around 20 meters long. You can book a dolphin and whale guided tour with a biologist here.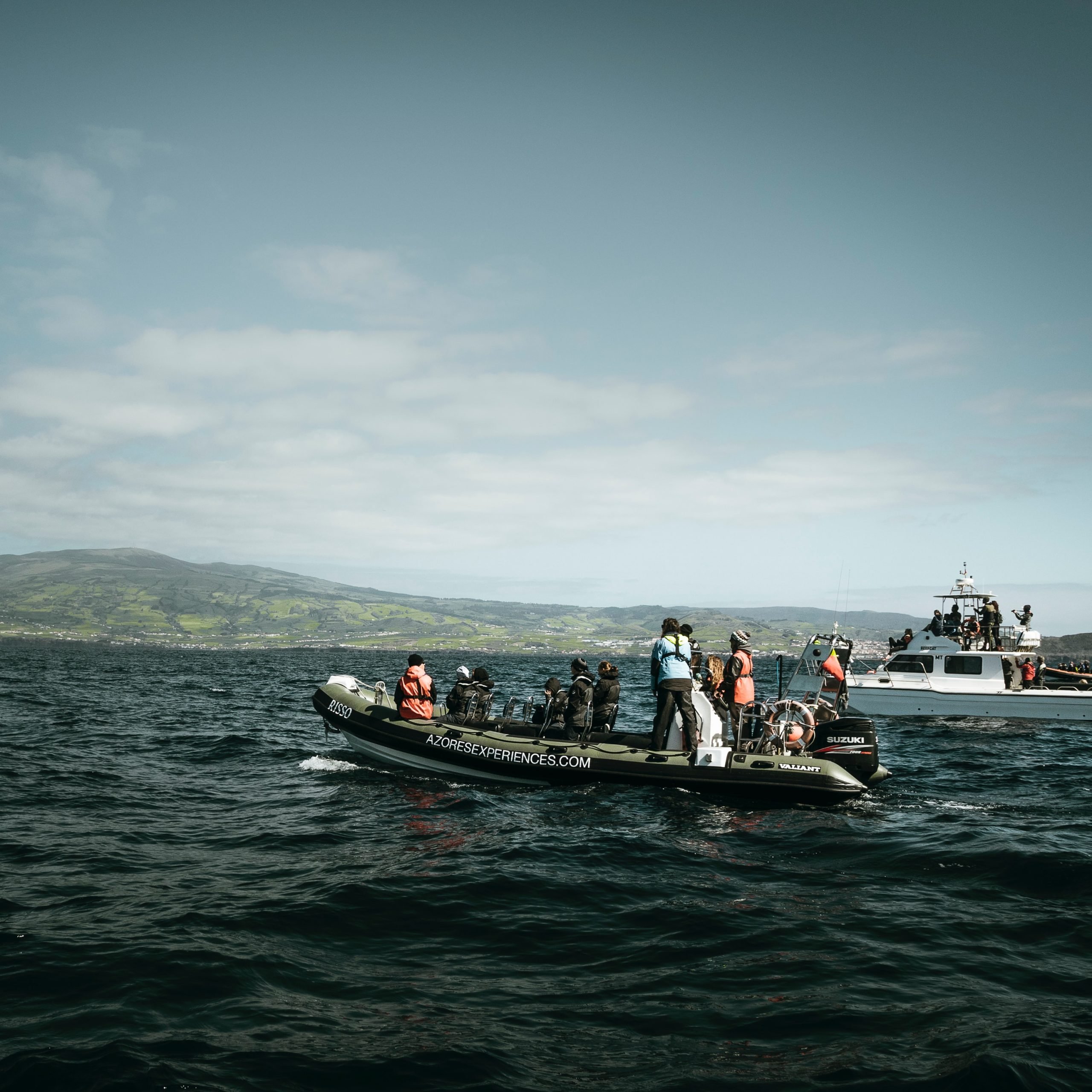 Known as Museu dos Baleeiros in Portuguese, the Whalers Museum is a must-see, close to Lajes Port. The museum is situated in three boathouses from the 19th century. Inside, you will learn about the history of whale hunting through whalers tools, old photographs, and objects. The museum also has a video about the history of whale hunting in Pico which can be shocking for some but is very well directed.
Whether you're in top-notch shape or want to go on an easy hike, Pico Island has the hiking trail for you. This is a great way to see the secret spots of the island, particularly the waterfalls. Make sure to hike on "official" trails that are taken care of by the Azores Tourism Broad. These are properly maintained and signed with hiking markers throughout so people do not get lost. You can look up the official hike trails here. You can find the routes on a map, the duration of the hike, as well as the elevation levels, and more. The best hiking trails in Pico are caminho das Lagoas (22 KM, 7 hours), Calheta do Nesquim (8.6 KM, 2h30), and Prainha do Norte (7.8 KM, 2h30).
We also recommend hiking up Mount Pico, the highest mountain in all of Portugal. However, this is a tough hike. The hike is only around 8 hours, but the rocky terrain is quite hard to walk, particularly on the way down. It is best to do the hike with a Certified Pico Mountain guide to avoid any injury or challenges. You can book a guided hike here where you will also learn about the geology, fauna, and flora of the mount.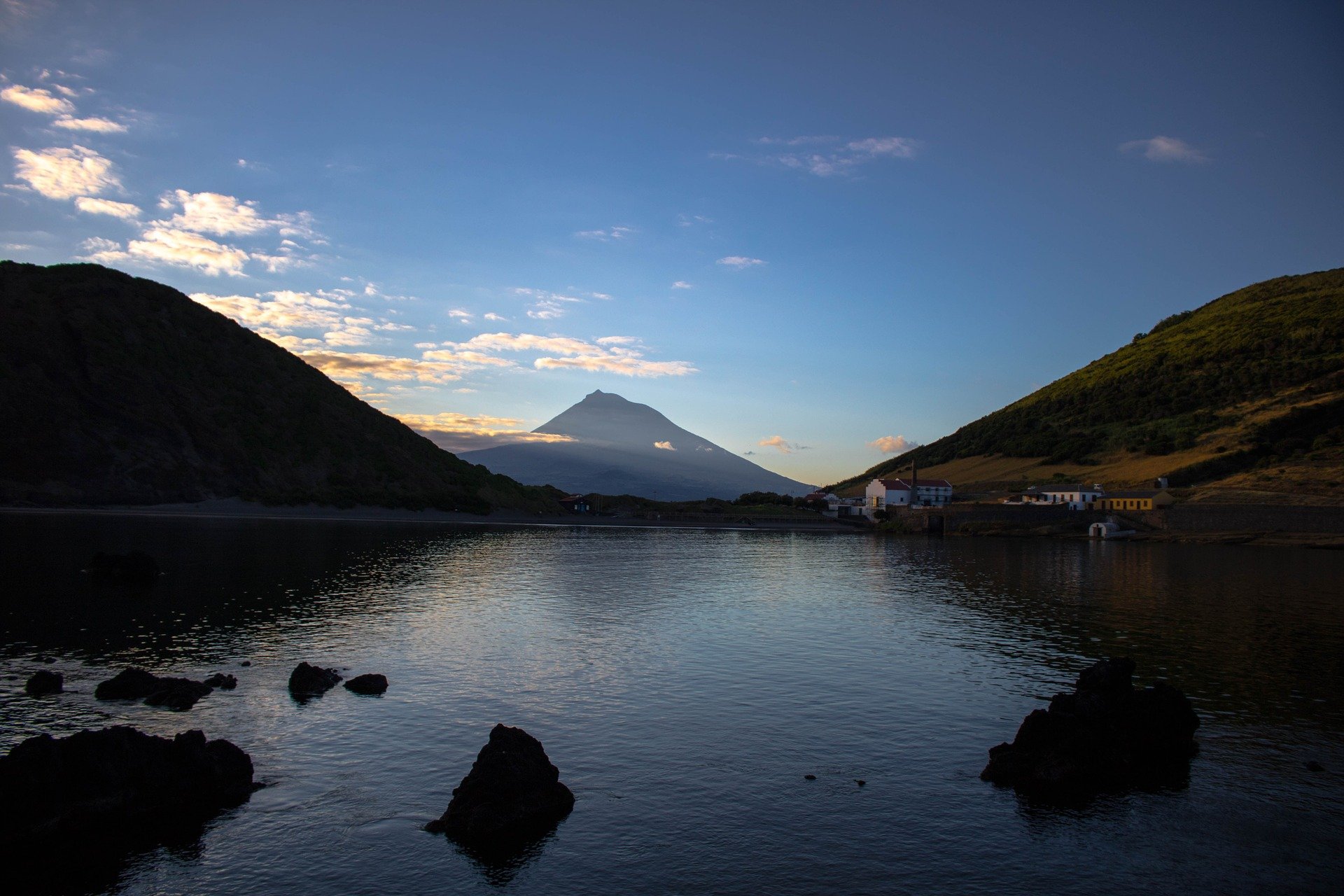 5. Experience the Wine Culture
When thinking of Portuguese wine, most people will think of the regions of Douro and Alentejo. However, the island of Pico has some of the best wines in the country and the best vineyards The vineyards in Pico are a UNESCO World Heritage region. A beautiful scenery, these vineyards are different than in mainland Portugal. In Pico, instead of large fields of vines, the vines are located in small squares with black basalt stone walls built around them. The vineyards weren't made this way just for beauty. This way, the vines are protected from the wind, especially wind that brings salt from the ocean.
Can you visit vineyards in Pico? You'll see small plots everywhere, but you should also visit a larger one. The two main regions to find larger vineyards are Paisagem da Cultura da Vinha da Ilha do Pico and São Mateus. 
The best thing to do is to book a wine tasting that includes a visit to a vineyard. This wine tour includes a visit to a wine cooperative, a vineyard, and a wine tasting from €43. This wine tour allows you discover the old winemaking traditions with a walk through vineyards and wine tasting for €100. A delicious regional lunch is included!
You can also visit the Wine Museum, located inside a winery and old Carmelite convent near Madalena. You will learn the long history of wine in the island, particularly how Verdelho, a white wine grape, became the most used to produce wine in Azores. The museum has traditional wine objects like Azorean barrels that are hundreds of years old.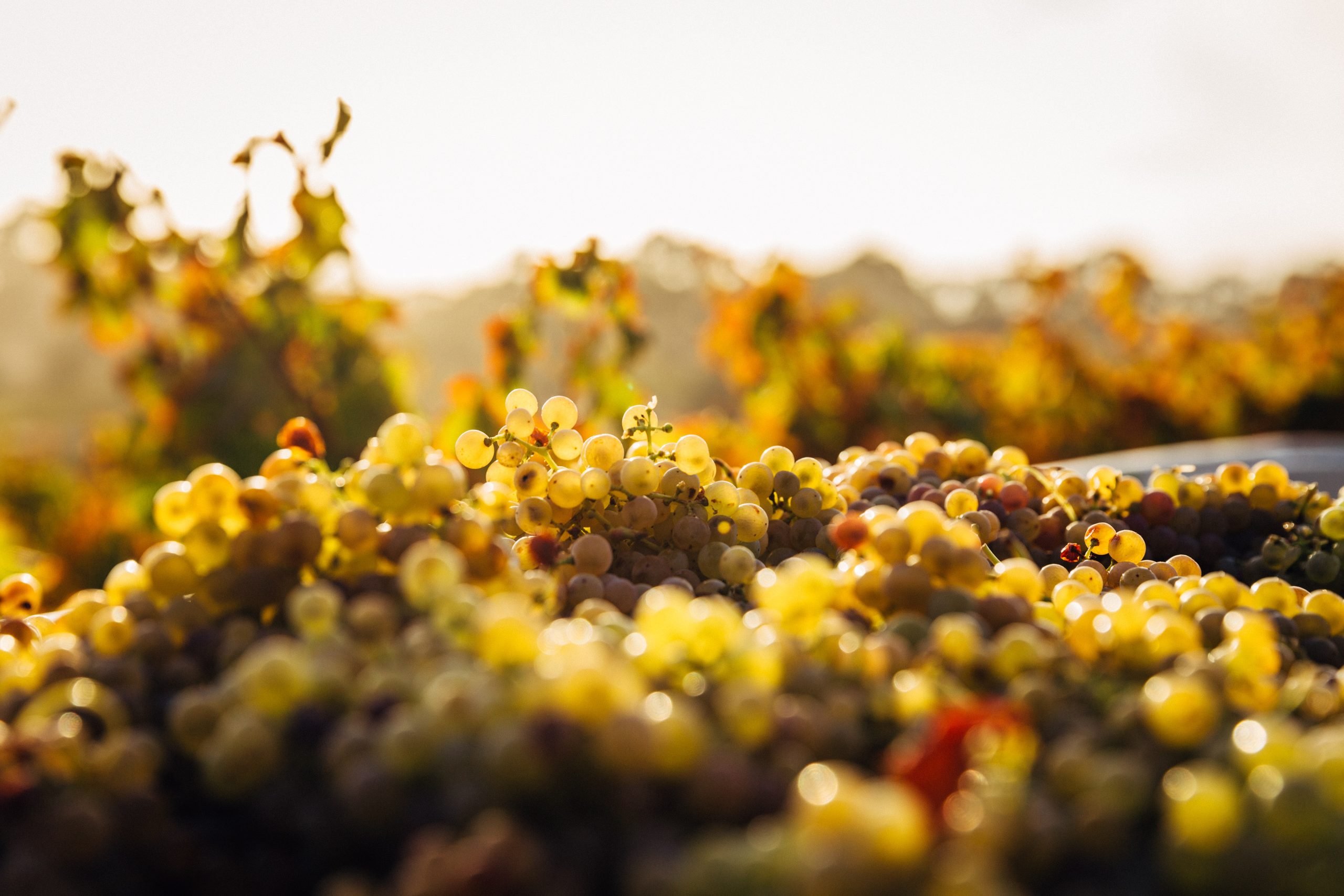 7. Explore the Churches
Churches in the Azores are often made in the local black basalt volcanic stone. Each municipality in Pico will usually have its own church. Many have been damaged due to earthquakes and have been rebuilt. The churches in Pico are the locations of many local festivals and are of high cultural value to the islanders.
The best part: these are free to visit. One of the most iconic churches in Pico is the Church of Santa Maria Madalena, the largest on the island. This 19th-century church has Portuguese tiles inside that showcases the everyday life of the locals on the island. Also visit the Santa Barbara Church, the Sao Goncalo Convent, and the Matriz de Sao Joao Church.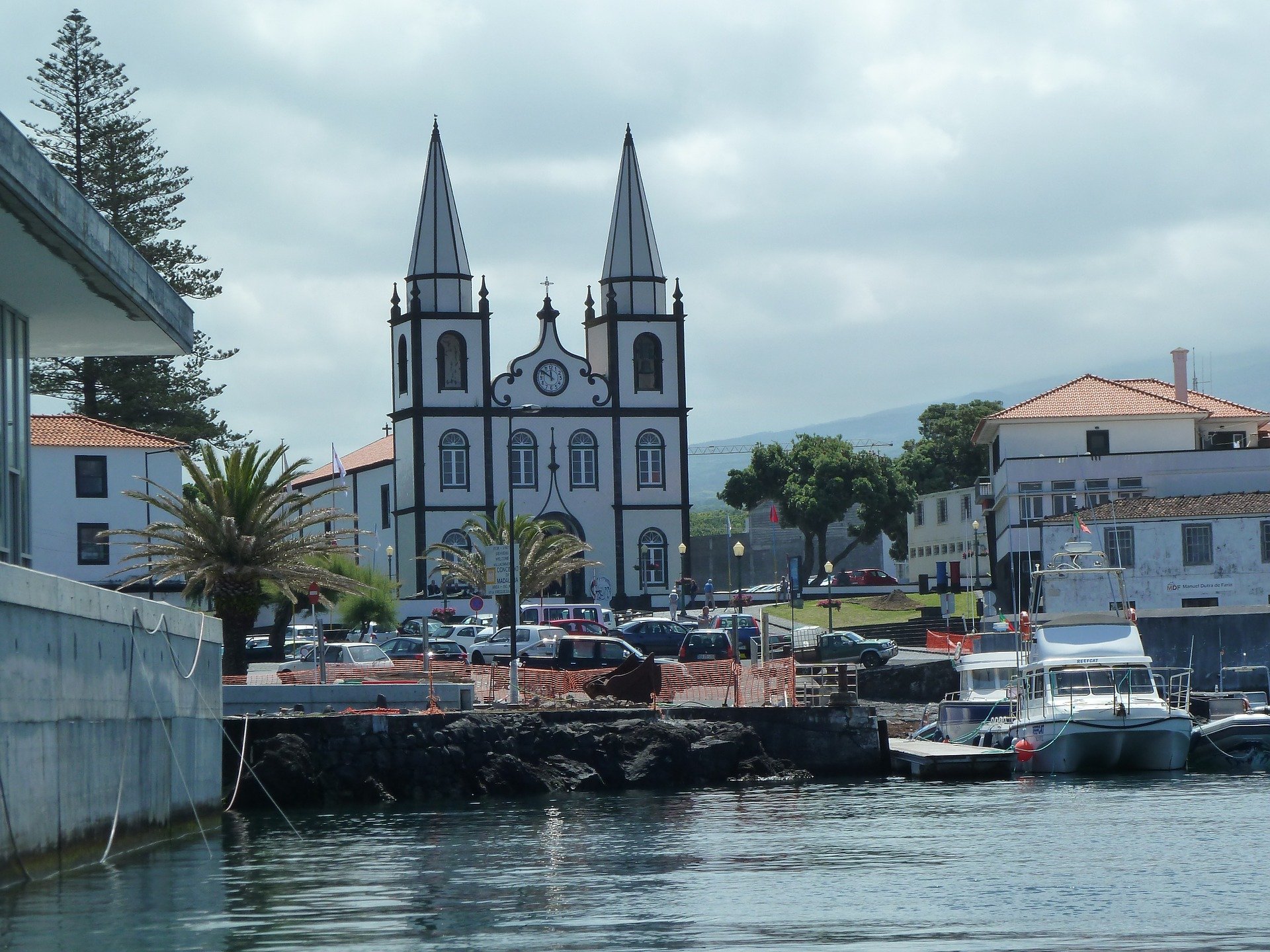 Day trips from Pico
Pico is part of the "Triangle Islands" with Faial and São Jorge. If you visit Pico and have a few days, make sure to cross the sea to visit these two neighboring islands. You might be thinking, what's the point? Well, these three islands are completely different from one another and each one has a unique culture.
How to travel between the triangle islands of Pico, Faial, and São Jorge? Atlanticoline has a ferry service that functions all year. These ferries are an easy way to travel between the islands, and you can even take your car. You also get to witness the islands from the ocean with amazing views. The ferry from Pico (Madalena) to Faial (Horta) only takes 30 minutes and costs around €5. The ferry from Pico (Madalena) to São Jorge (Calheta) is less than 2 hours and costs around €10.
We have selected the best things to do on your day trips to Faial and São Jorge. We also suggest renting a car to be able to travel freely around the islands.
Faial Island
A 20-minute drive from the center, Faial's caldeira is a must-see. The Caldeira's crater is an astonishing view that is photo-worthy. It's best to visit it on a sunny and clear day. You can take an 8-kilometer hike around the crater that takes around 2 hours. We recommend booking a guided tour of the Caldeira where you hike this trail with a guide and even walk down to the bottom of the crater.
Another 20-minute drive away, you will find Porta Pim Beach. This beach is one of the few grey sandy beaches in the Azores. You can enjoy a swim in the ocean and then head off for lunch at the seafood restaurant Genuino, next to the beach. This restaurant is a classic in Horta, Faial, and has a beautiful view of the beach.
A 10-minute walk or 3-minute drive away is the Horta marina. This marina is one of the most visited in the world. It has a large mural where sailors from around the world paint a section to symbolize their voyage. Take a 2-minute walk to Peter Cafe Sport, an emblematic cafe on the island that thousands have passed through.
Last but not least, you must visit the Capelinhos. Located in the most westernmost point of Europe, the Capelinhos is a volcano that erupted in 1958 on the western side of the island. This section of the island was only created 60 years ago after the eruption. The volcano and the floor are the color of the black volcanic rock, making this an interesting and beautiful site. Here you can also visit the Capelinhos Volcano Interpretation Center that has a set of exhibitions about the eruption and the formation of the archipelago.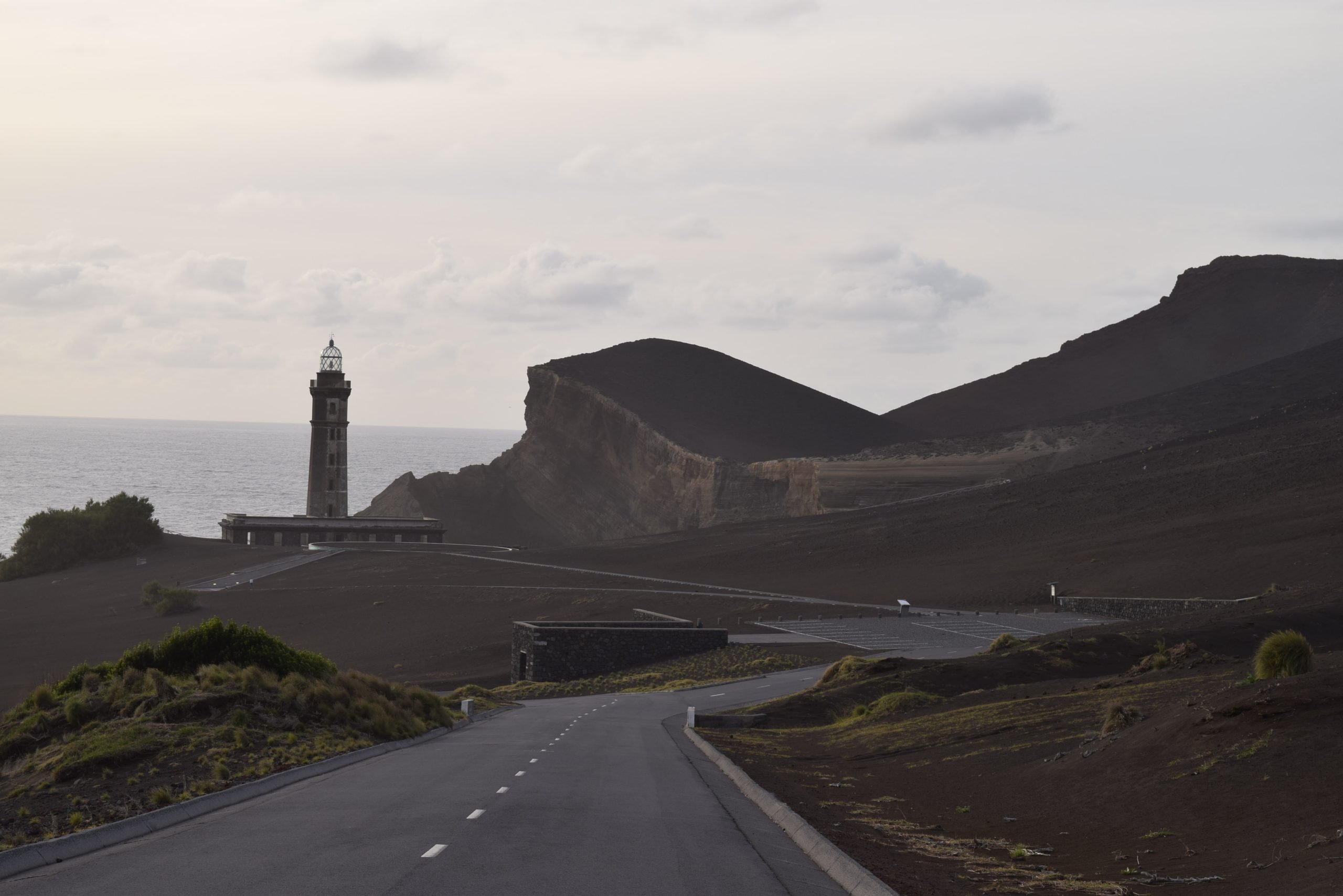 São Jorge
Many Azorean islands have a few fajãs, but São Jorge has over 40. Fajãs are small plains located at sea level which were once created by lava flows. In São Jorge, many are small villages. Discovering these on the island is a fun experience. The Fajã da Caldeira de Santo Cristo is known for surf and body board all over Europe. You can also practice water sports and swim in natural pools in Fajã do Ouvidor and Fajã Grande. Our favorite fajã is Fajã do Ouvidor, one that the locals go to the most. It's home to the Poça Simão Dias, the most amazing swimming hole on the island. The water is clear and you can even jump from low rocks.
We definitely also recommend exploring the coffee plantation in Fajã dos Vimes. You can try the locally grown coffee at Cafe Nunes, owned by a family who opened the cafe at the plantation in 1997. But fun fact, coffee beans did not grow in the Azores originally. The story goes that coffee beans were brought in by someone in the late 18th century from Brazil to the island.
You can always book a guided tour of the island. Perfect if you have not rented a car, book this van tour that takes you to the coffee plantations, to a cheese tasting, a 16th-century church, as well as the Poça Simão Dias. The tour costs €110 and includes lunch.
5 Best Restaurants in Pico: Where to eat in Pico?
Azorean cuisine is the best of the best. From affordable local food to more luxurious options, this island has a restaurant for everyone. Before getting into the best restaurants, you need to know the best things to order to experience the island's cuisine.
Pico island wine
Limpets (lapas)
Cheese of Pico
Blood sausage (morcela)
Bolo Lêvedo of the Azores
Fried mackerel
Octopus
Now that you're ready to order, let's go through the 5 best restaurants in Pico.
Looking for traditional food? This spot is a classic Azorean restaurant in Pico, loved by the locals. The interior of this place feels like a traditional Azorean tavern with stoned walls. They have a great selection of Pico wines. We recommend their grilled octopus and monkfish, as well as the fruitcake for dessert. You can have a meal here for under €20.
Looking for an elegant experience at an affordable place? Casa Âncora has been growing in popularity in Pico, with its burgers, fillet steaks, as well as vegetarian options. The restaurant is modern and decorated in minimal light woods. You can have a meal here for  €15 to €20.
This restaurant is like going to a local Azorean's home for dinner. They serve regional Azorean dishes so this is the perfect place to try some Pico cheese, blood sausage, and some limpets as starters. The restaurant has a terrace with panoramic views of the island of Faial. You can have a meal here for €20 to €30.
Located in the Lava Homes resort, Magma is a restaurant serving homemade food. They have Pico regional dishes like beef stew and blood sausage, with a regional dish for every day of the week. The restaurant is modern and well decorated, with an amazing view of the ocean. This place is perfect for a sunset dinner. You can have a meal here for around €30 per person.
Cella Bar is a well-known high-end restaurant and bar in Pico. Located in a unique wooden building, this is a great place to try a local Pico gin and enjoy the seaside setting. This place has Azorean food, but also international cuisine from risotto to picanha. You can have a meal here for €20 to €30.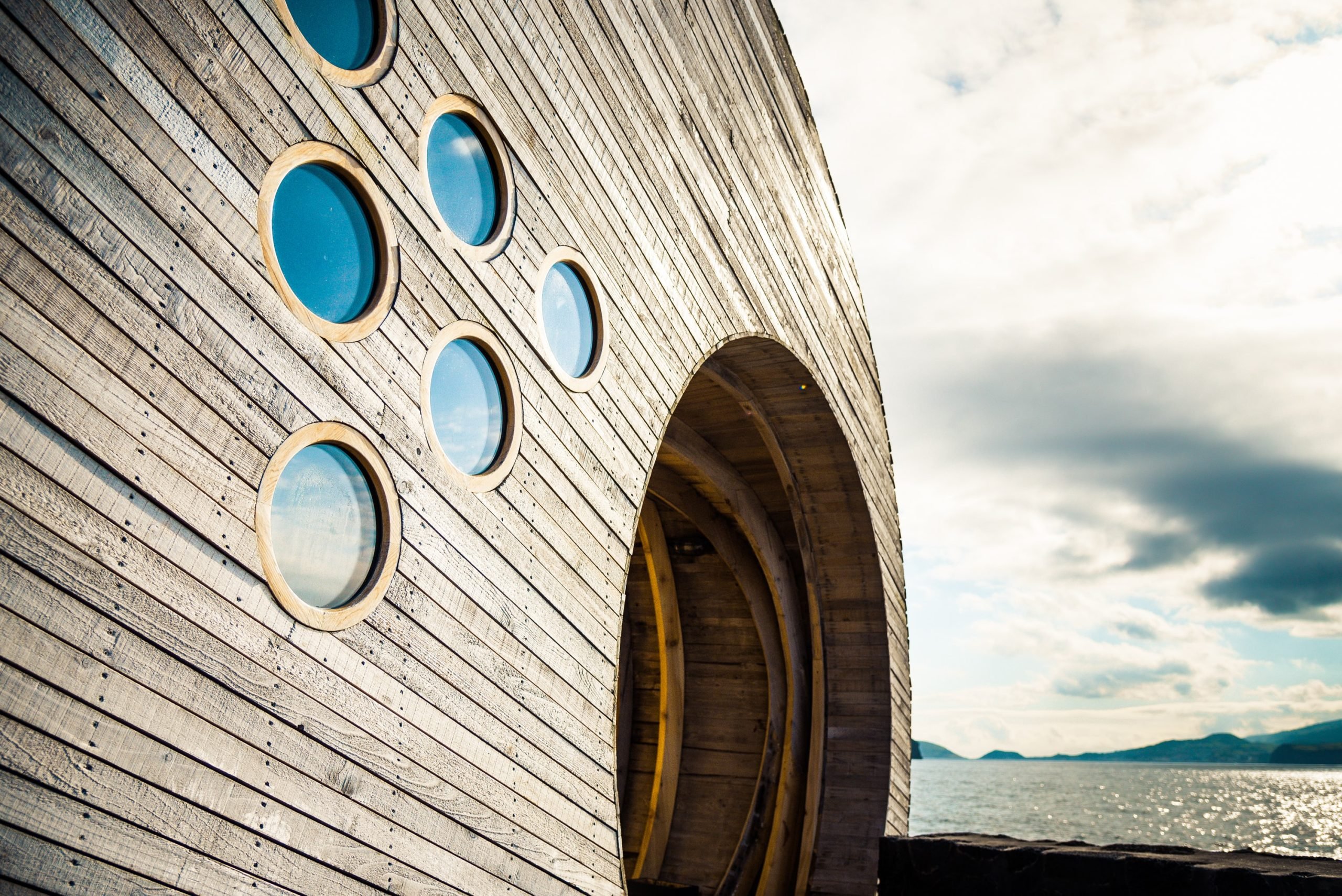 Transportation: How can you get around the island of Pico?
Pico does have public transportation, but it will be very difficult to get to places on the island this way. There are not a lot of bus routes and so this is not an effective way to travel.
To get around an island, we definitely recommend renting a car. In fact, this is the best way to visit any island in the Azores. You can pick up a rental car from Pico airport and return it when you are flying back. We recommend renting a car in advance because especially in the summer months, these run out fast. You can rent a manual car starting at €60 a day.
5 Best Places to Stay in Pico: Where to stay in Pico?
What better place to stay than your very own Azorean cottage? Built out of black lava rock, you will be only 5 minutes away from a wonderful natural pool. This place is in Arcos and features a terrace with a view of Mount Pico. It has 2 bedrooms, 1 bathroom, a balcony, private terraces, a dining area, as well as free private parking. All of this for only €100 a night.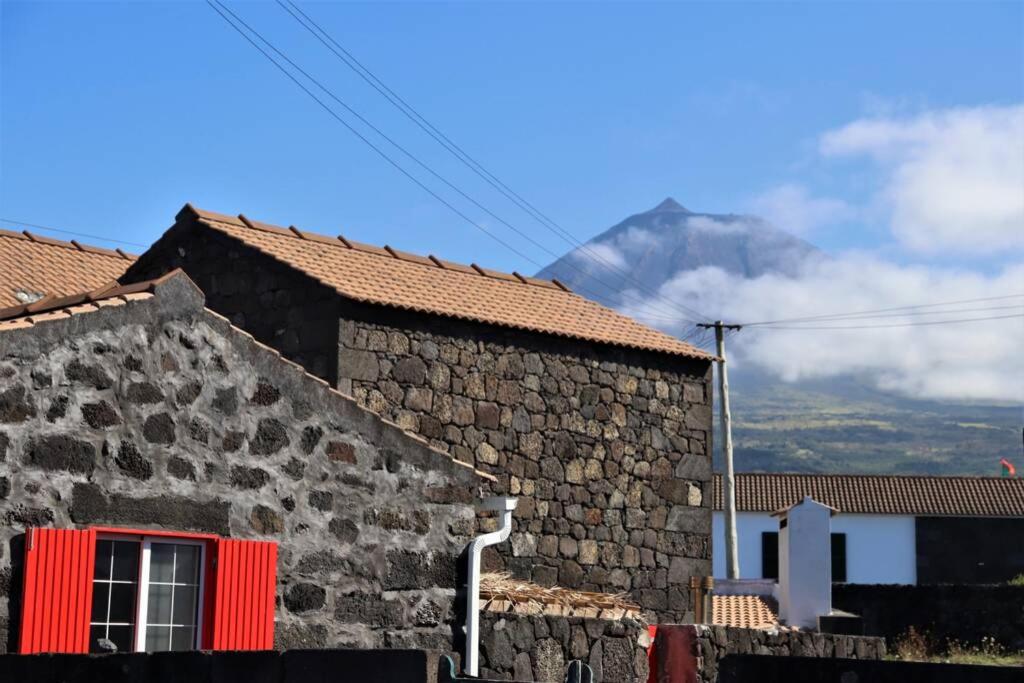 Looking for a sustainable travel spot? Alma do Pico has a swimming pool with views of Pico mount and Faial island. The rustic place has studios and apartments with a kitchenette and private bathroom. You can also enjoy their patio and green garden area. Alma do Pico also has a restaurant with a local menu that has panoramic views of Pico. This place also has a Spa & wellness center where you can book a massage for a relaxing experience. A studio here costs €80 to €120 a night.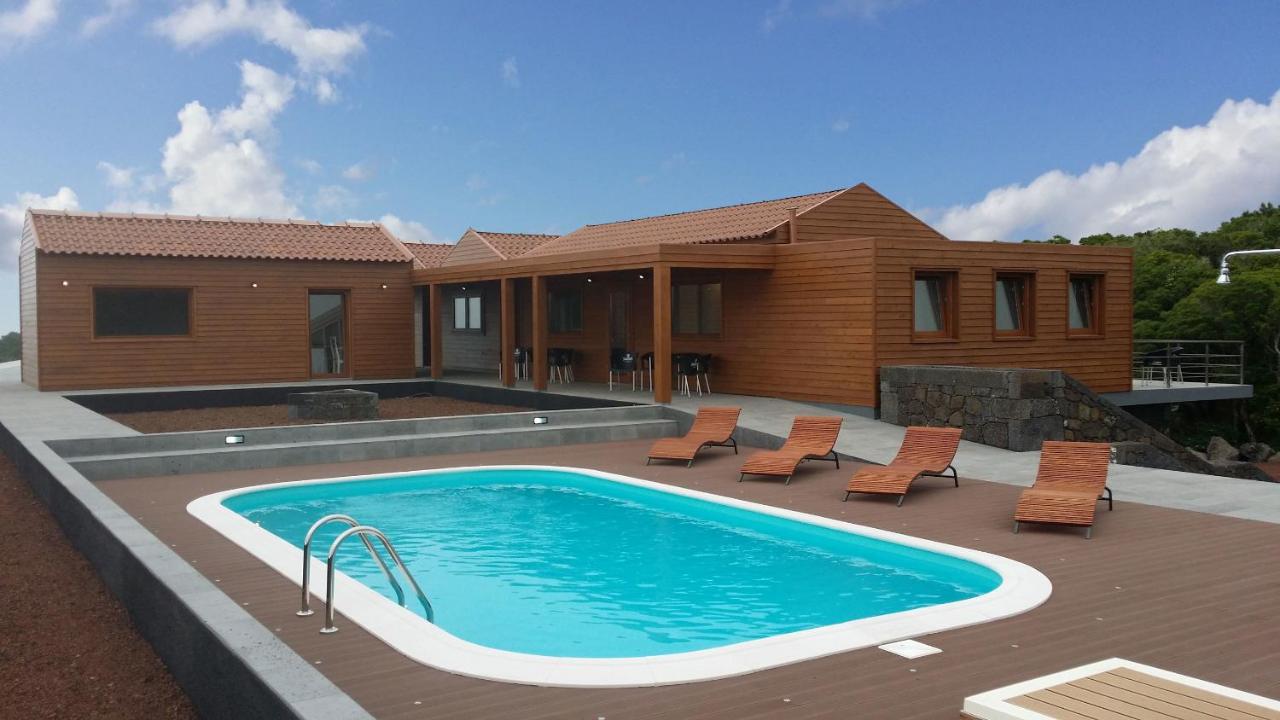 Located in Madalena, these modern apartments feature a private bathroom, a flat-screen TV, a kitchen, as well as a patio with views of the sea. This place will make you feel like you are living in a modern mansion for an affordable price. An apartment here costs €100 a night.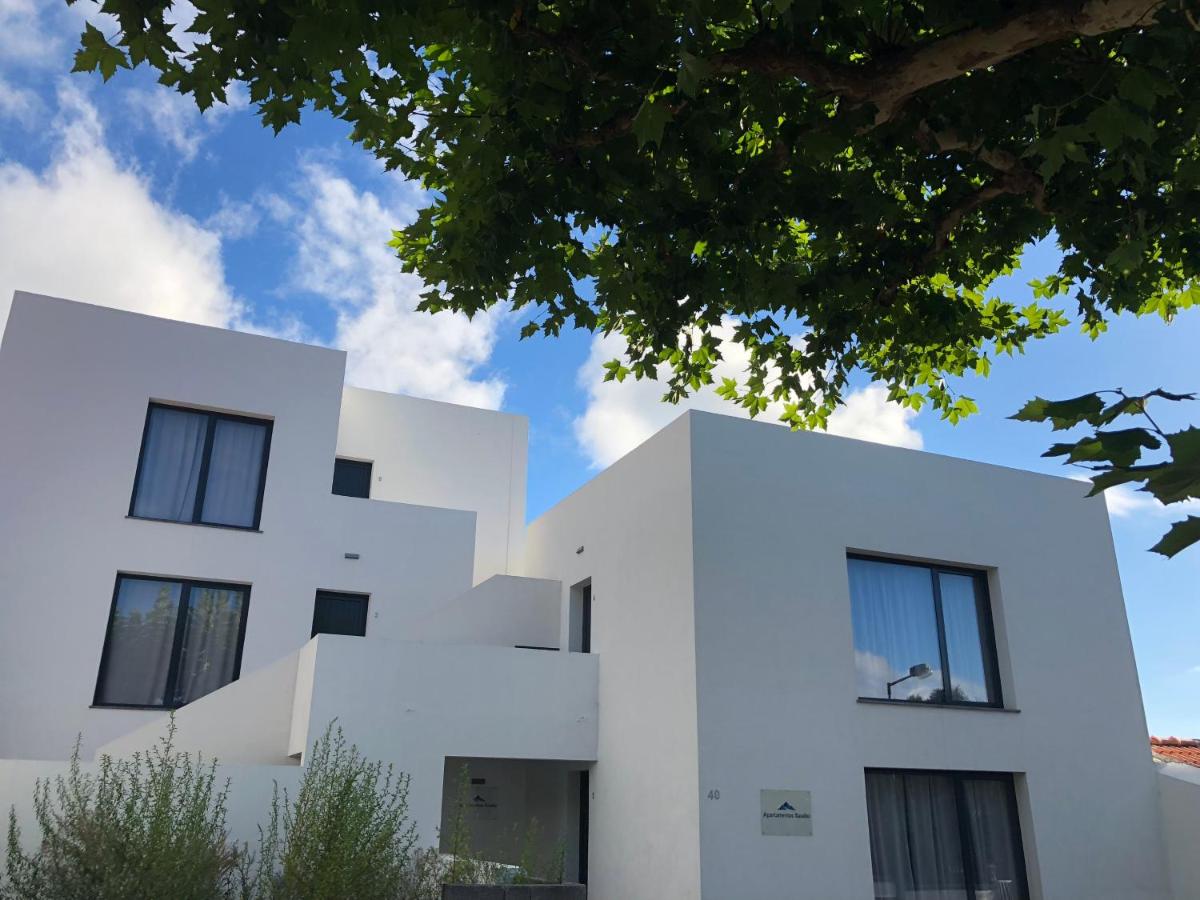 Decorate with minimalist modern furniture, this place in Madalena has panoramic views of Faial and the sea. Only 5 minutes away from a natural pool, this place is perfect for the family. This place has three apartments, all of which have a private terrace. The smallest apartment starts at €80 a night.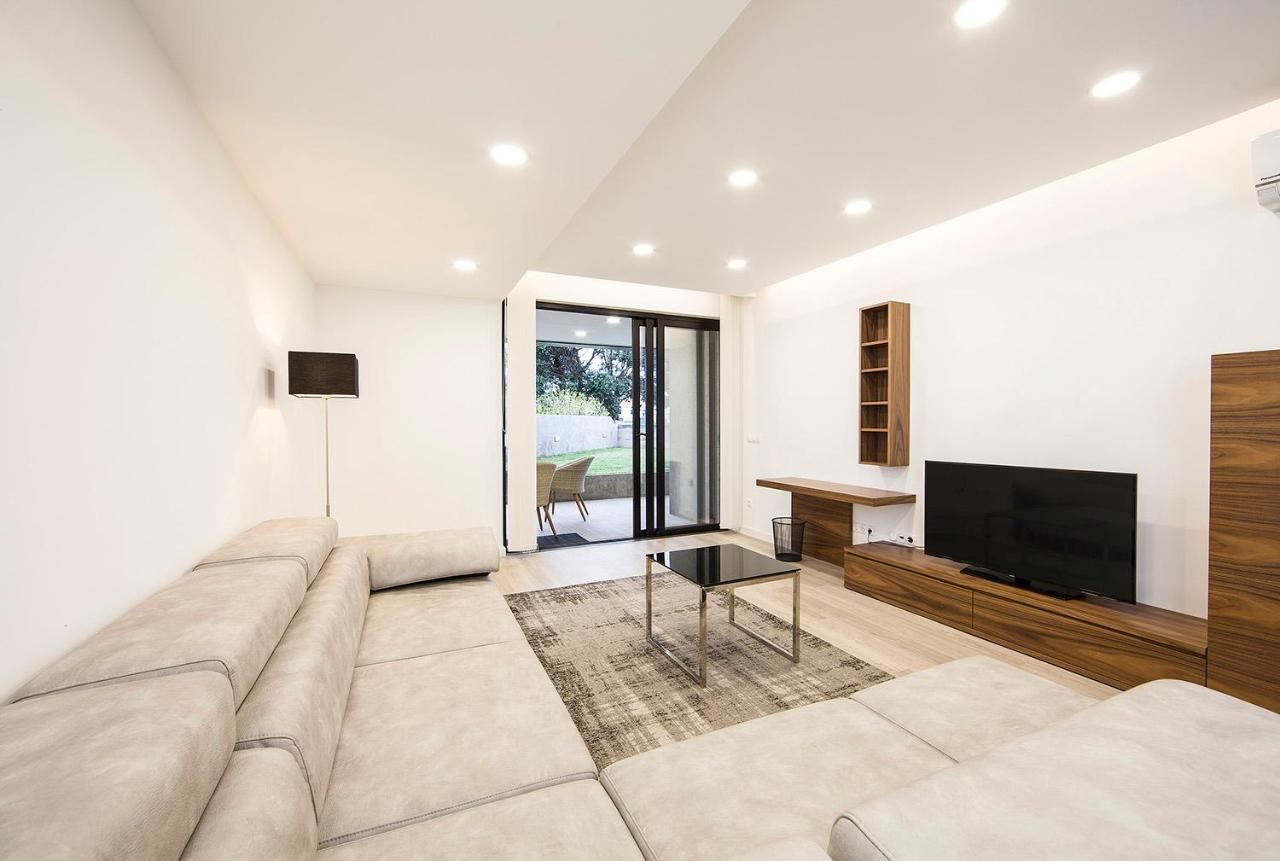 Not willing to spend a lot? No worries, Pico has a youth hostel inside the 17th-century São Pedro de Alcântara Convent in São Roque do Pico. This place's architecture is beautiful and you'll get views of São Jorge Island and the ocean. The hostel has a gorgeous interior garden where you can enjoy your breakfast. A bed in a dorm costs €20 a night and a twin room with two single beds costs €50, with breakfast included.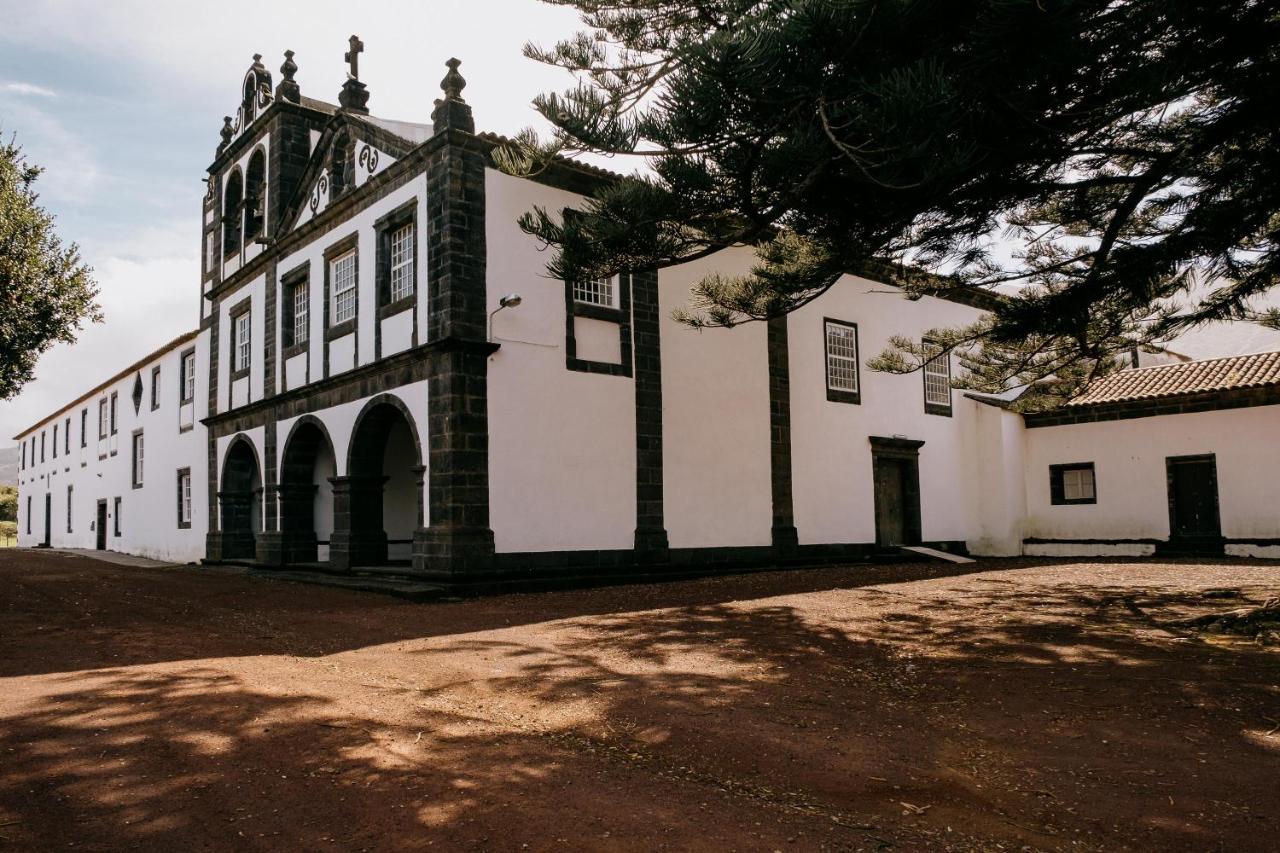 Final Thoughts
Ready to visit this 300,000 year old island? From whale watching to discovering natural pools, and hiking, this island is suitable for the whole family. The second-largest island in the archipelago, Pico is one of the most astonishing islands in the Azores. Its unique vineyards, the views of Faial and São Jorge, and the iconic Mount Pico will make this a trip you will never forget.