Moving to a new country like Portugal comes with its challenges, despite the country's 300 days of sun and inviting community. One of the largest ones at the moment is navigating Portugal's rental market. A number of questions might be on your mind. What is the rental culture like? How much is rent? Where should I live?
Luckily, our guide to renting in Portugal answers all your burning questions so that finding a rental property in Portugal runs smoothly. While looking for a place, keep in mind that that the average rental price in Portugal is €15 per square meter, a 30% increase in comparison to July 2022.
How to Find a Place to Rent in Portugal
Portugal offers a larger diversity of properties, from houses with gardens to smaller apartments. You will mostly only find furnished apartments, and landlords will not want to take the furniture out for you.
To find a place to rent, you can choose to enlist a rental agent from a well-regarded agency. Here are some of the most popular property portals and real estate agencies in Portugal that can help you find a home in Portugal:
ReMax
Spotahome
Custojusto
Century21
Imovirtual
Idealista
Lisbon stands out as the priciest locale for both house rentals and property acquisitions across Portugal. Data from Idealista as of August 2023 reveals an average rental price of €18.7 per square meter in Lisbon. This translates to an estimated monthly cost of around €1400 for a 75-square-meter apartment within the Lisbon district.
Lisbon boasts the highest expat population amongst Portuguese urban centers, hosting a diverse community of 87 nationalities, thereby affording foreign arrivals a rich and fulfilling quality of life.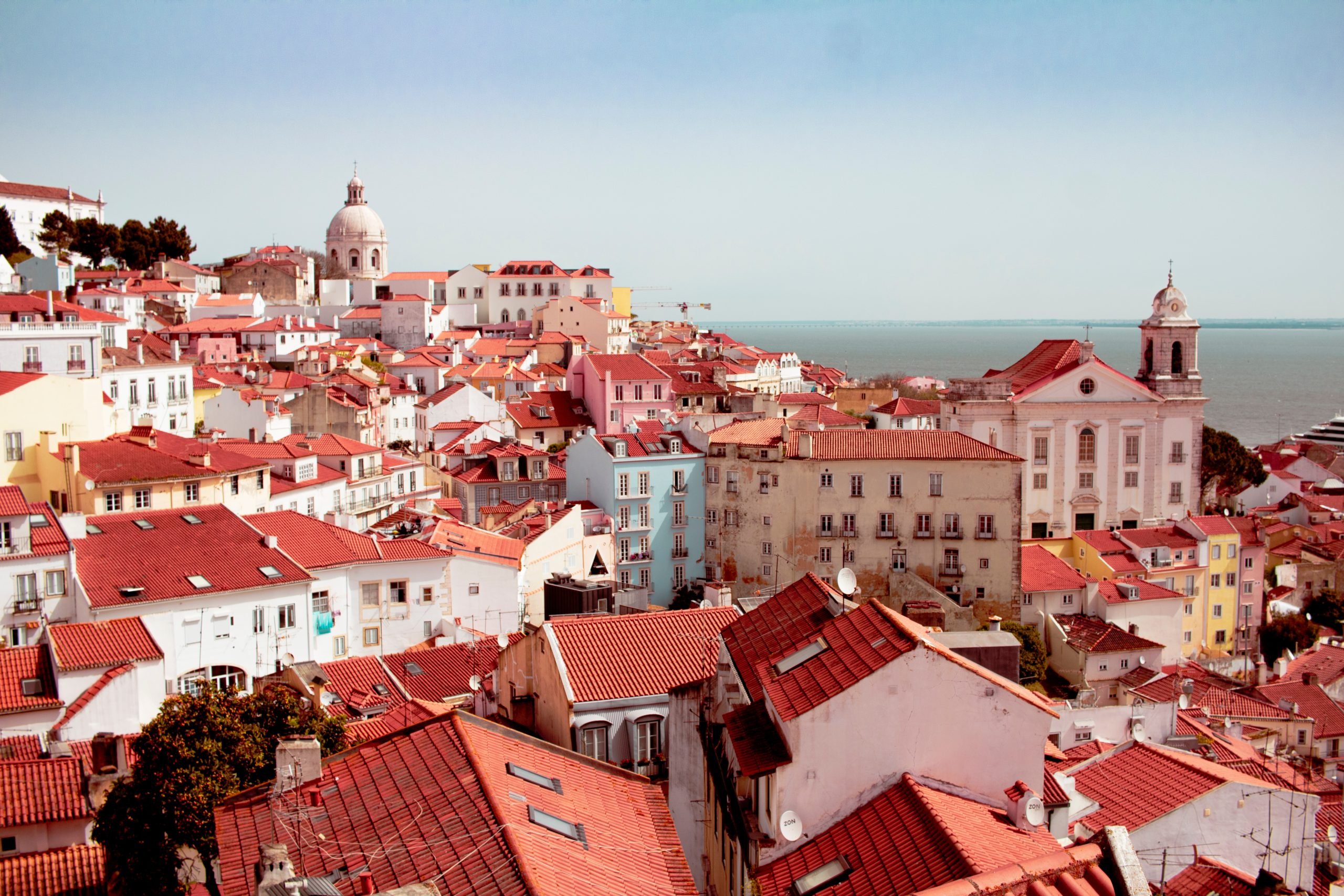 Positive Aspects of Renting in Lisbon
Lisbon boasts esteemed public schools.
Public transportation is not only reasonably priced but also well-organized.
The capital is just a 15-minute drive away from Lisbon itself.
Accessible proximity to enchanting cities like Cascais and Sintra.
Offers the nation's most vibrant nightlife.
Houses some of the highest-paying job positions, particularly in top-tier management roles.
Challenges of Renting in Lisbon
The city presents itself as the costliest rental and living destination, characterized by a high cost of living.
A saturation of tourism, with an annual influx of approximately 4.5 million tourists.
Residential properties generally lack quality insulation and central heating provisions.
Selecting the Ideal Living Spot in Lisbon
Central Lisbon offers the advantage of affordable public transportation, particularly beneficial for those employed within the city.
Residents opting for suburban regions like Cascais or Sintra might require a personal vehicle.
Noise levels and neighborhood ambience should be taken into account, given instances of street noise and neighborly disputes.
Recommended Residential Areas in Lisbon
Baixa: The historic heart of Lisbon is bustling with eighteenth-century architectural charm. While offering accessibility and vibrant surroundings, Baixa can be crowded due to tourist and local activities.
Príncipe Real: Renowned for its trendy atmosphere, this neighborhood features upscale dining, bars, and galleries. However, it comes with a higher price tag.
Alfama: The oldest quarter of Lisbon, Alfama's cobbled streets and diverse community attract residents, albeit with the challenge of navigating narrow roads.
Cascais (Greater Lisbon): Positioned along the Portuguese Riviera, Cascais offers luxurious living with proximity to beaches and a 30-minute drive to Lisbon. However, it's one of the more expensive areas.
Sintra (Greater Lisbon): A UNESCO World Heritage Site, Sintra is famed for its palaces and affordability, although some properties command high prices.
Renting in Porto
Porto, the second-largest city in Portugal, is a strong contender against Lisbon, especially in terms of renting homes. Although rental prices are going up in Porto, it is still more affordable than in Lisbon. While renting in Lisbon costs €18.7 per square meter, in Porto it's around €13.8 per square meter. For example, a 75-square-meter apartment in Porto costs about €1030, while in Lisbon, it's around €1400.
Despite this difference, Porto remains the second most expensive city for renting in Portugal. Although there are fewer expats in Porto compared to Lisbon, many of the 1.8 million people in Porto's metropolitan area come from abroad, creating a diverse community.
Porto offers a great quality of life similar to Lisbon but at a lower cost. It has a UNESCO World Heritage historic center and a wonderful cuisine, making it a top choice for living.
Positive Aspects of Renting in Porto
The city has affordable and effective public transportation.
The local food is high quality and delicious.
There are many cultural events like art exhibitions and festivals.
The views of the Douro River are stunning.
You can enjoy green spaces and public parks.
Challenges of renting in Porto
There are fewer expats compared to Lisbon.
Learning Portuguese can be helpful for a more convenient life.
Tourism is high, especially in the summer.
Finding a Place to Rent in Porto Porto is becoming more popular, but it's easier to find a rental here. Short-term rentals are common, as they're more profitable due to tourism. Long-term apartments are also available. Most apartments come furnished. If you're from another country, it might be easier to get help from a rental agent. They can help you communicate with landlords. Some popular websites and agencies to find homes in Porto include ReMax, Spotahome, CustoJusto, Century21, Imovirtual, and Idealista.
Best Areas to Live in Porto
Ribeira: This area by the Douro River is popular. It's great for walks during the day and has lively bars and restaurants at night.
Cedofeita: A trendy neighborhood near famous landmarks and a lively nightlife. It's also known for art galleries.
Foz do Douro: Located by the ocean, this area has stunning views and is close to the beach.
Vila Nova de Gaia: Just across the river from Porto, this area offers amazing views of the city. It's known for port cellars and a cable car.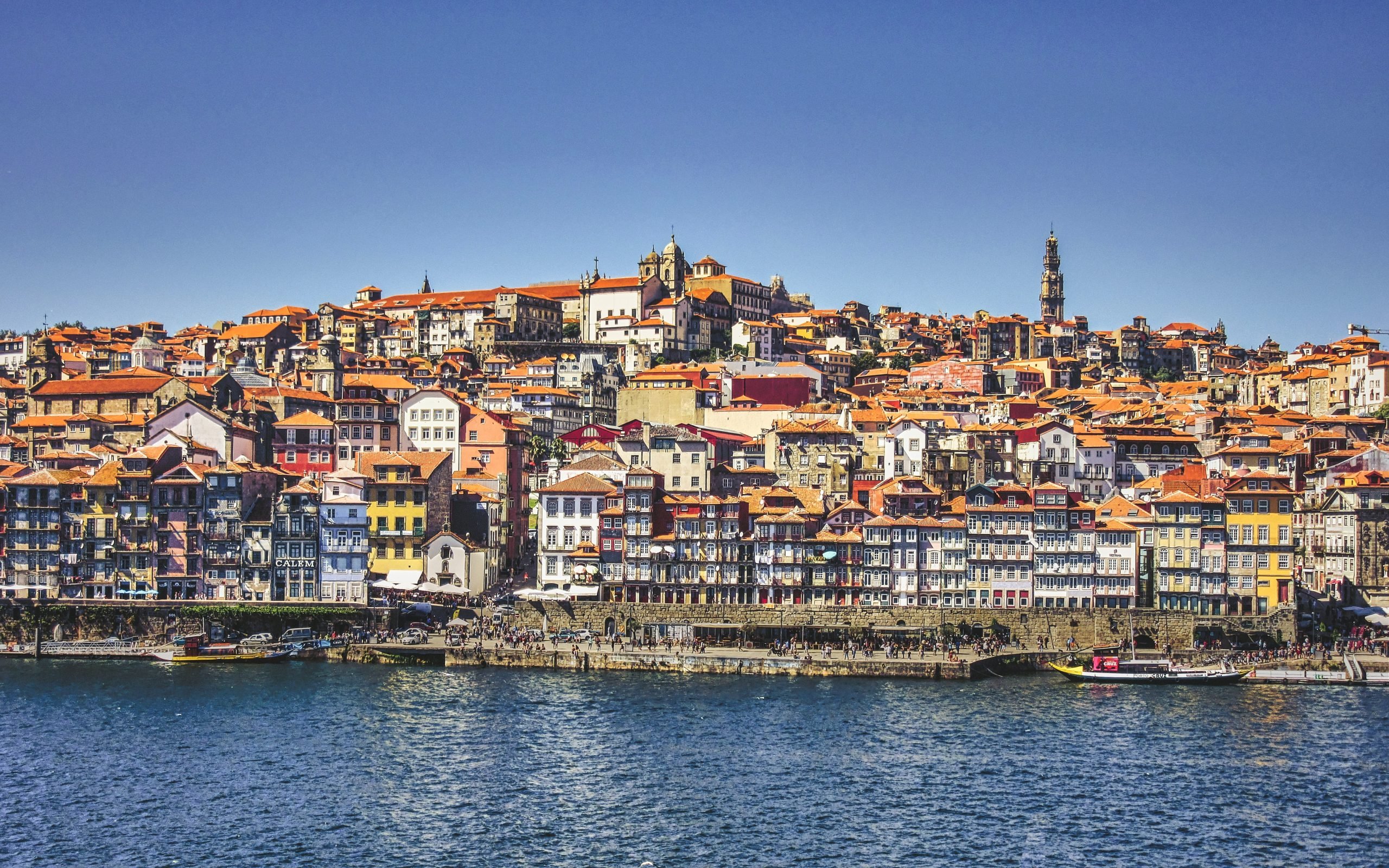 Rental Contracts in Portugal
A rental contract, also known as a contrato de arrendamento in Portuguese is an agreement that states the conditions of your rental and protects the rights of both tenants and landlords.
What documents do you need for a rental contract?
Your tax identification number (NIF)
Identification document of landlords and tenants (including date of birth, nationality, and civil status)
Address of house
Number and date of house's license
Rent amount and when it must be paid
Date of contract
The majority of rental agreements in Portugal permit you to terminate the contract after completing one-third of its duration. Nonetheless, if your contract has over a year remaining, you are required to provide a notice period of 120 days. In the case where your contract has less than a year left, generally, a notice period of 60 days is sufficient.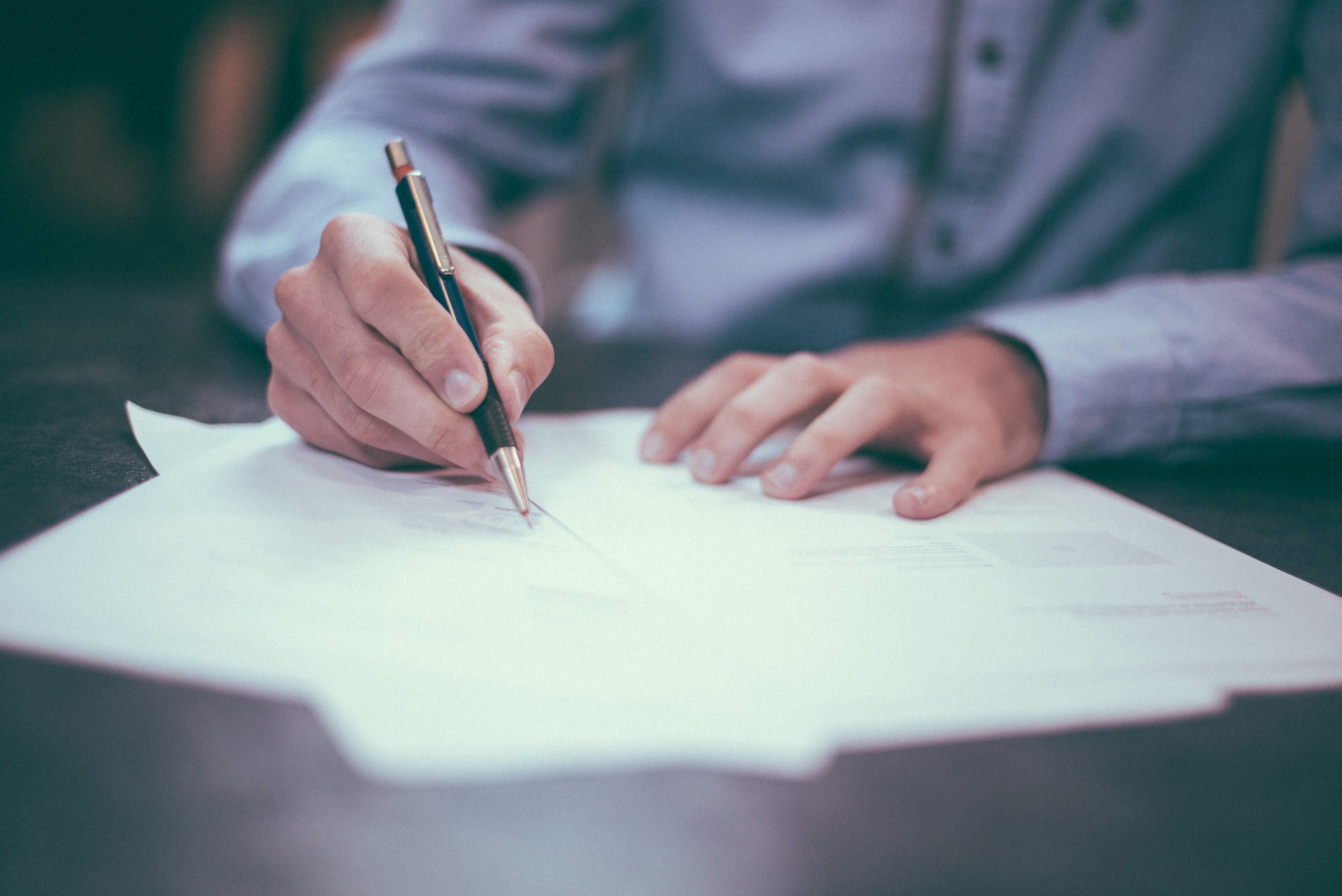 Rental Deposits & Guarantors in Portugal
In Portugal, it's customary to provide rental deposits. Landlords usually anticipate a deposit equivalent to two months' rent. However, unlike regulations found in other European nations, there are no stipulated guidelines regarding the duration for which landlords can retain your deposit.
Yet, a deposit of two months' rent doesn't necessarily exempt you from the requirement of a guarantor, often referred to as a "fiador." This individual must be a Portuguese citizen, which can pose a challenge if you lack close ties within Portugal. Legally, this person assumes responsibility for rent payment in case of your default.
Should the prospect of securing a guarantor seem unfeasible, there's still an option. Landlords might request you to make advance rent payments, typically covering a span of 6 to 12 months.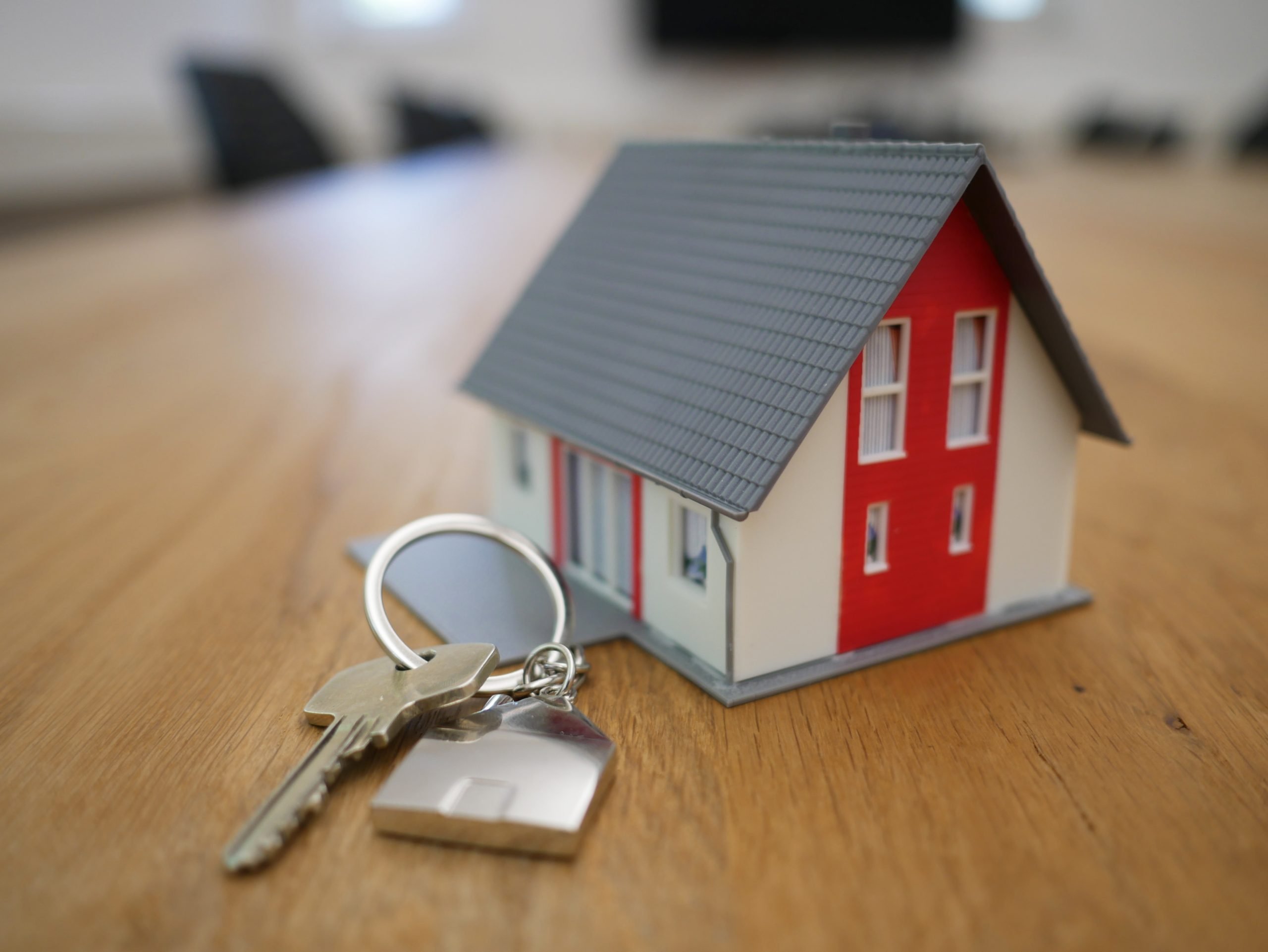 Tenant Rights in Portugal
Portugal boasts robust tenancy rights that provide extensive protection for renters. In fact, these rights often exceed those available to tenants in the majority of European countries. The tenancy laws in Portugal tend to favor renters over landlords, making it considerably arduous for landlords to evict long-standing tenants.
An overview of some of the prominent tenancy laws in Portugal is as follows:
Portugal's legal framework shields individuals residing in a place for more than 15 years and who are over the age of 65, along with individuals with disabilities, from eviction. In such cases, landlords are obligated to renegotiate contracts.
Laws are also in place to safeguard tenants against harassment and discriminatory actions. Any offensive conduct or harassment by landlords within a tenant's residence is deemed illegal.
In situations where landlords need to renovate a property, necessitating the tenant's departure, landlords are responsible for arranging temporary accommodation for the tenant within the same region.
Tenants have the entitlement to receive reimbursements for necessary renovations that they've financed.
In Portugal, tenants hold the right to cohabit with their family members up to the third degree, including partners. Additionally, tenants are permitted to host up to three extra guests at any given time.
Real Estate Glossary: Rental Terminology in Portugal
Property Typology
T: Apartment
T0: Studio apartment
T1: 1-bedroom apartment
T2: 2-bedroom apartment and so on for T3, T4, etc.
T1 + 1: 1-bedroom apartment with an additional room that could be converted to a bedroom. Usually smaller with no windows. These extras are at times not licensed.
V: Detached villa
Keep in mind that these are not counting a living room, which is always included unless it's a T0 studio.
Portuguese Property Terms
Living room: sala de estar
Dining room: sala de jantar
Kitchen: cozinha
Bedroom: quarto
Garden or yard: jardim
Bathroom: casa-de-banho
Fireplace: lareira
Heating: aquecimento central
Air conditioning: ar condicionado
Bathtub: banheira
Swimming pool: piscina
Pantry: despensa
Laundry or utility room: lavandaria
Office or study: escritório
Semi-detached or row house: geminada
Detached house or bungalow: isolada
House: casa / villa / moradia
Apartment: apartamento
Ground floor (UK); 1st floor (USA): rés-de-chão
First floor (UK); 2nd floor (USA): 1o andar
Warehouse or storage shed: armazém