Lisbon is the most expensive place to rent a house in Portugal, as well as purchase property. As of February 2022, the price of renting in Lisbon is €13/m2, according to Idealista. A 75m2 apartment could cost around €975 in the Lisbon district. However, in comparison to cities like London and Amsterdam where such an apartment would cost double, Lisbon is a lot more affordable than most European cities. Lisbon is also home to the most expats, in comparison to other Portuguese cities. With 87 different nationalities in Lisbon, the capital is a diverse city that provides a high quality of life for those coming from abroad.
Pros and Cons of Renting in Lisbon
If you're looking for apartments to rent in Lisbon, let's go through some pros and cons of renting in Lisbon.
Pros of Renting in Lisbon
Some of the best public schools are located in Lisbon
Affordable and efficient public transportation
The capital is only a 15-minute drive away from Lisbon
Best nightlife in the country
Best paying jobs in Lisbon, such as top management positions
Cons of Renting in Lisbon
The most expensive city to rent and live in with the highest cost of living in Lisbon
Overly saturated by tourism, getting around 4.5 million tourists a year
Houses do not have quality insulation or central heating
How to Find a Place to Rent in Lisbon
Although prices are rising in Lisbon, the capital still boasts a variety of housing options from penthouses to studios and apartments. You will mostly only find furnished apartments and landlords will not want to take the furniture out for you. To find a place to rent, you can choose to enlist a rental agent from a well-regarded agency. Here are some of the most popular property portals and real estate agencies in Portugal that can help you find a home in Lisbon:
ReMax
Spotahome
Custojusto
Century21
Imovirtual
Idealista
There are many factors to consider when finding a place to live in Lisbon. Will you be looking for a house to rent in the center of Lisbon or Greater Lisbon, such as Cascais and Sintra. If you live in the center of Lisbon, you will have access to affordable public transportation which might be helpful if you work in the city. If you choose to live outside of the city, having a car will be a must. Will you be renting an apartment for yourself or are you looking to live with roommates? You should also consider whether you are okay with living in a noisy area of Lisbon, as it's not uncommon to hear neighbors arguing and people drinking outside busy streets.
5 Best Places to Live in Lisbon
When looking for an apartment to rent in Lisbon, it's important to consider what area you are going to spend the next months or years living in. The vibrant city center is perfect for young professionals, but the closer to the center, the more expensive it is. The area of Greater Lisbon includes other municipalities to live in rather than the Lisbon metropolitan area, such as Cascais, Sintra, and Oeiras. Let's go through our favorite places to live in Lisbon.
1. Baixa
The historic old town of Lisbon, Baixa is one of the most visited neighborhoods in the capital. If you rent an apartment in Baixa, you'll be living in the heart of the city, surrounded by eighteenth-century architecture. Transportation is no issue here with plenty of bus and tram spots, as well as metro stations. From markets to restaurants and shops, everything will be a few minutes away. However, Baixa can get incredibly busy with tourists and locals, particularly at night. If you're a student or a young person who loves the vibrant environment and nightlife Baixa could be perfect for you, but it might not be suitable for families looking for a quiet life.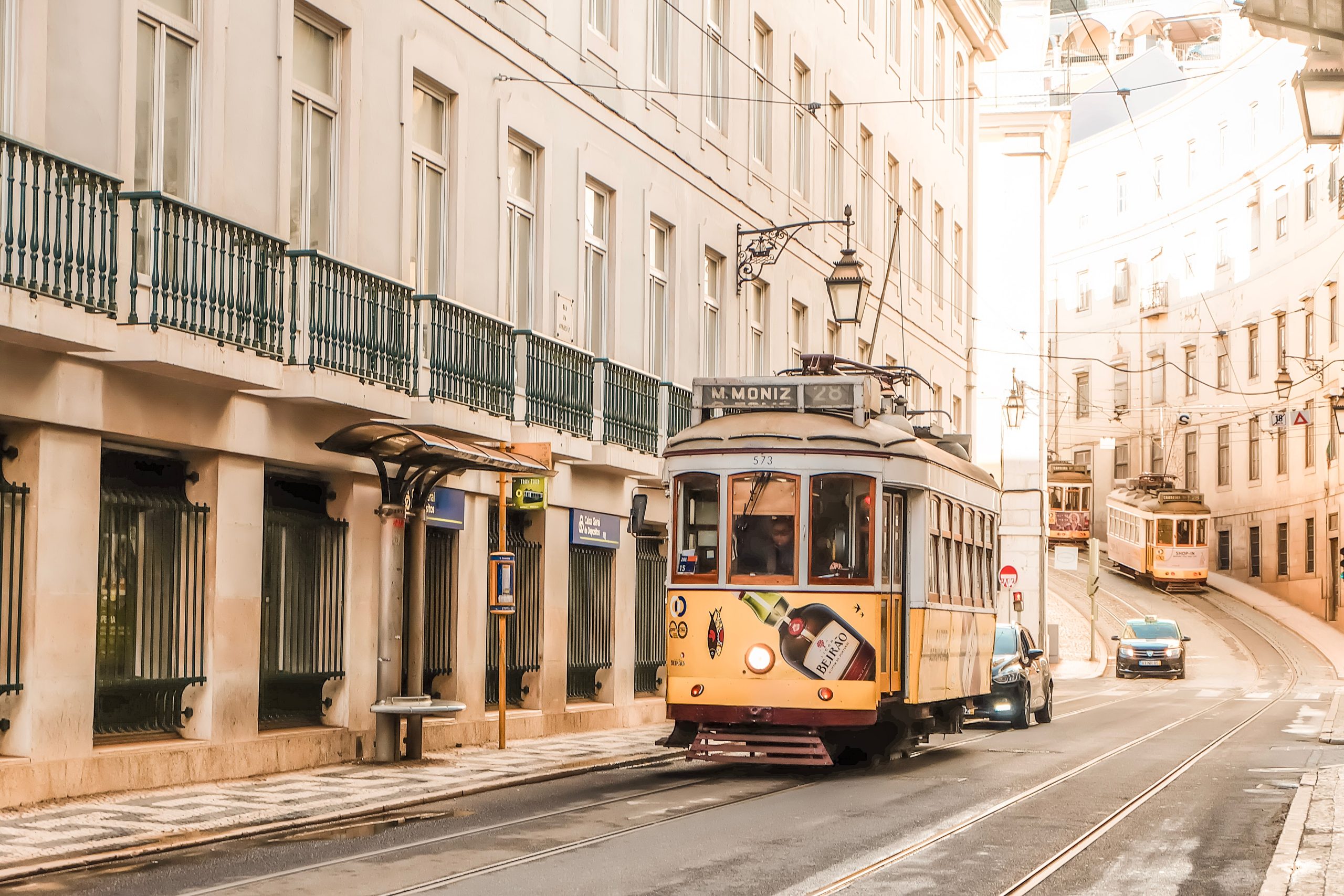 2. Príncipe Real
One of the trendiest neighborhoods in Lisbon, Principe Real has the best restaurant, bars, and art galleries in the city. Principe Real has a multicultural population, boasting a diversity of restaurants. However, the neighborhood is still quite peaceful with nineteenth-century buildings and plenty of green spaces. Principe Real is one of the most sought out areas to live in Lisbon, so apartments are not as affordable as in other areas of the capital.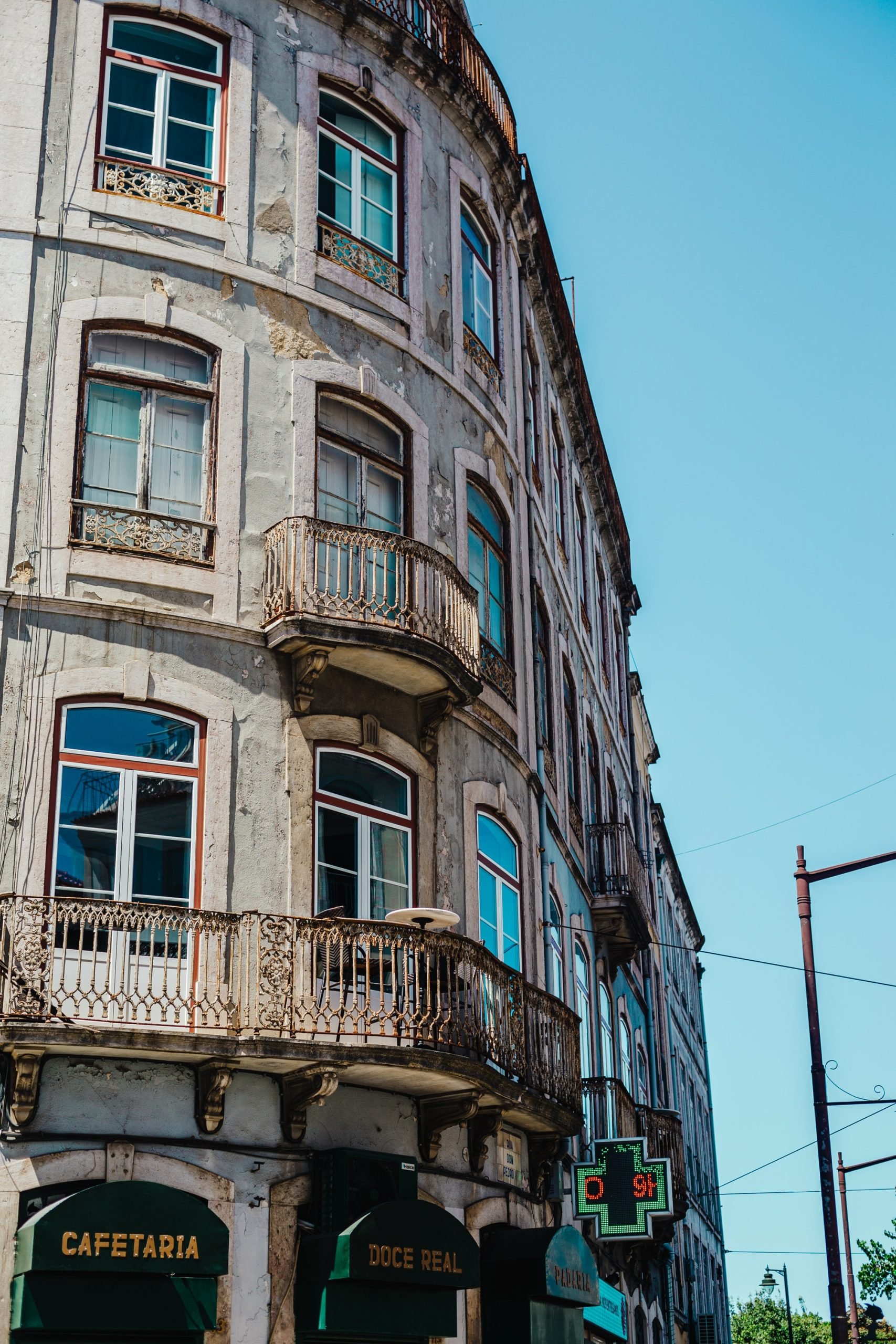 3. Alfama
Known for its picturesque streets, fado music, and the best views of the city, Alfama is the oldest neighborhood in Lisbon. Many live in this neighborhood, including elderly people who have been there for decades, as well as young professionals and families. However, bear in mind that driving a car in Alfama is almost impossible in its narrow streets. Alfama is also a hilltop neighborhood, so you will have to get used to walking up steep streets.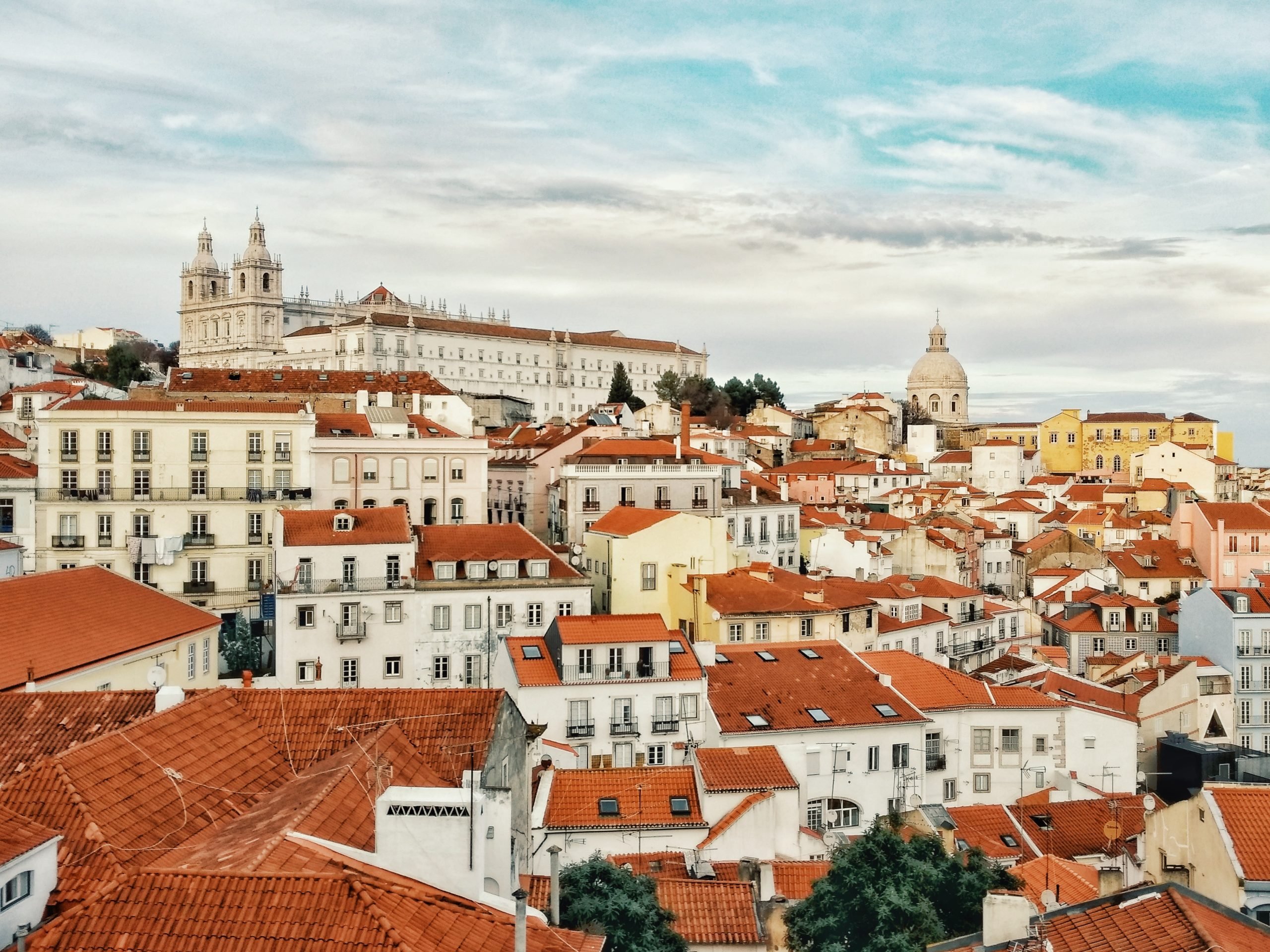 Cascais is a dream place to live in. A 30-minute drive from Lisbon, many live in Cascais and commute to work in the capital. Cascais is a coastal town on the Portuguese Riviera, known for its stunning bays, luxurious hotels, and golden beaches. Cascais was once a fishermen's village, still boasting incredible seafood markets, as well as local shops and restaurants. Cascais is also one of the wealthiest areas in Portugal, so homes tend to be more expensive.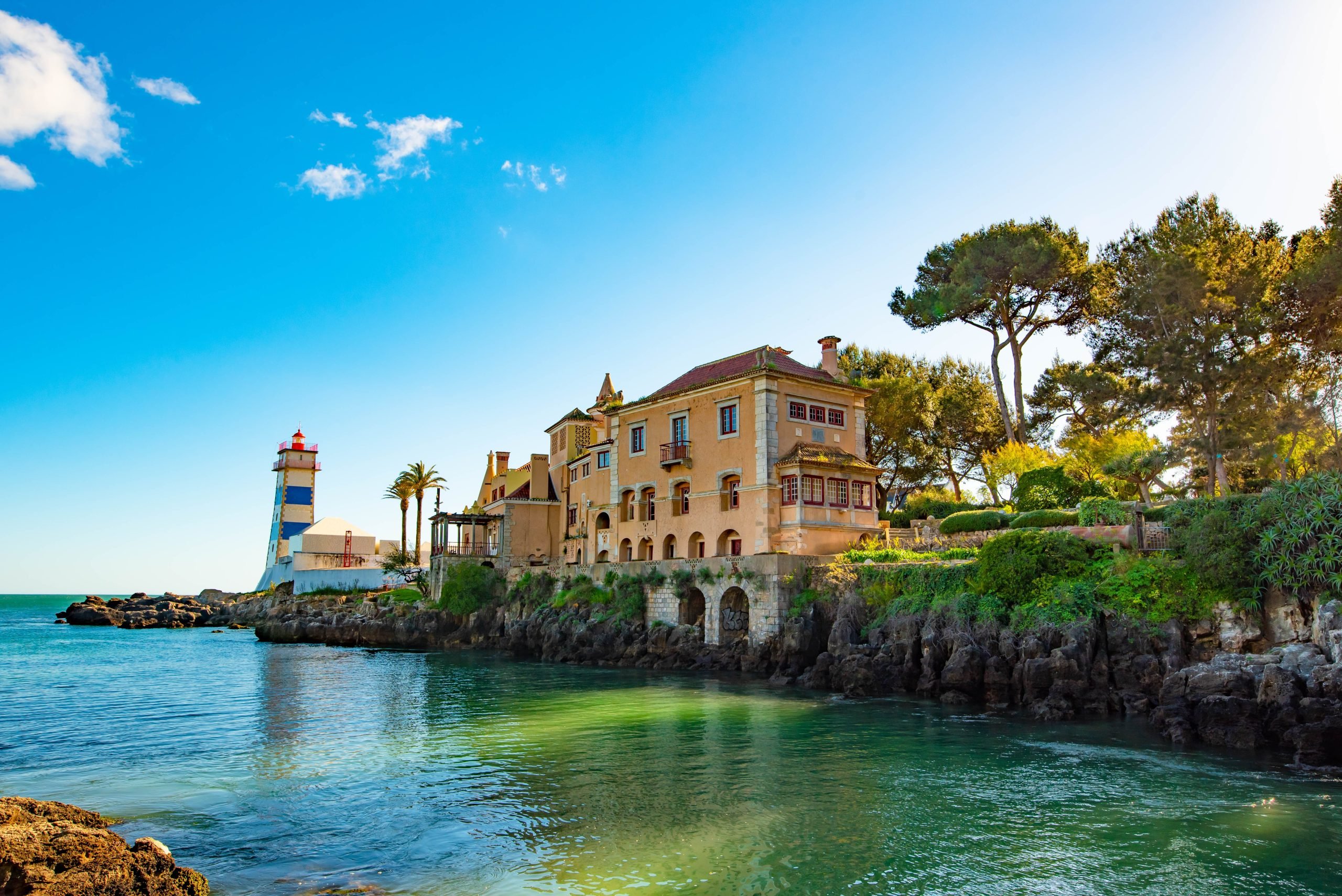 A 30-minute train journey from Lisbon, Sintra's mountainside is actually a UNESCO World Heritage Site. Also located on the Portuguese Riviera, Sintra is known for its beautiful palaces and mansions, nineteenth-century gardens, and some of the best beaches in Portugal. Sintra is less saturated by tourism than Cascais and has a lot more affordable apartments for rent. However, it is still an exclusive vacation location, where certain real estate can often go for millions.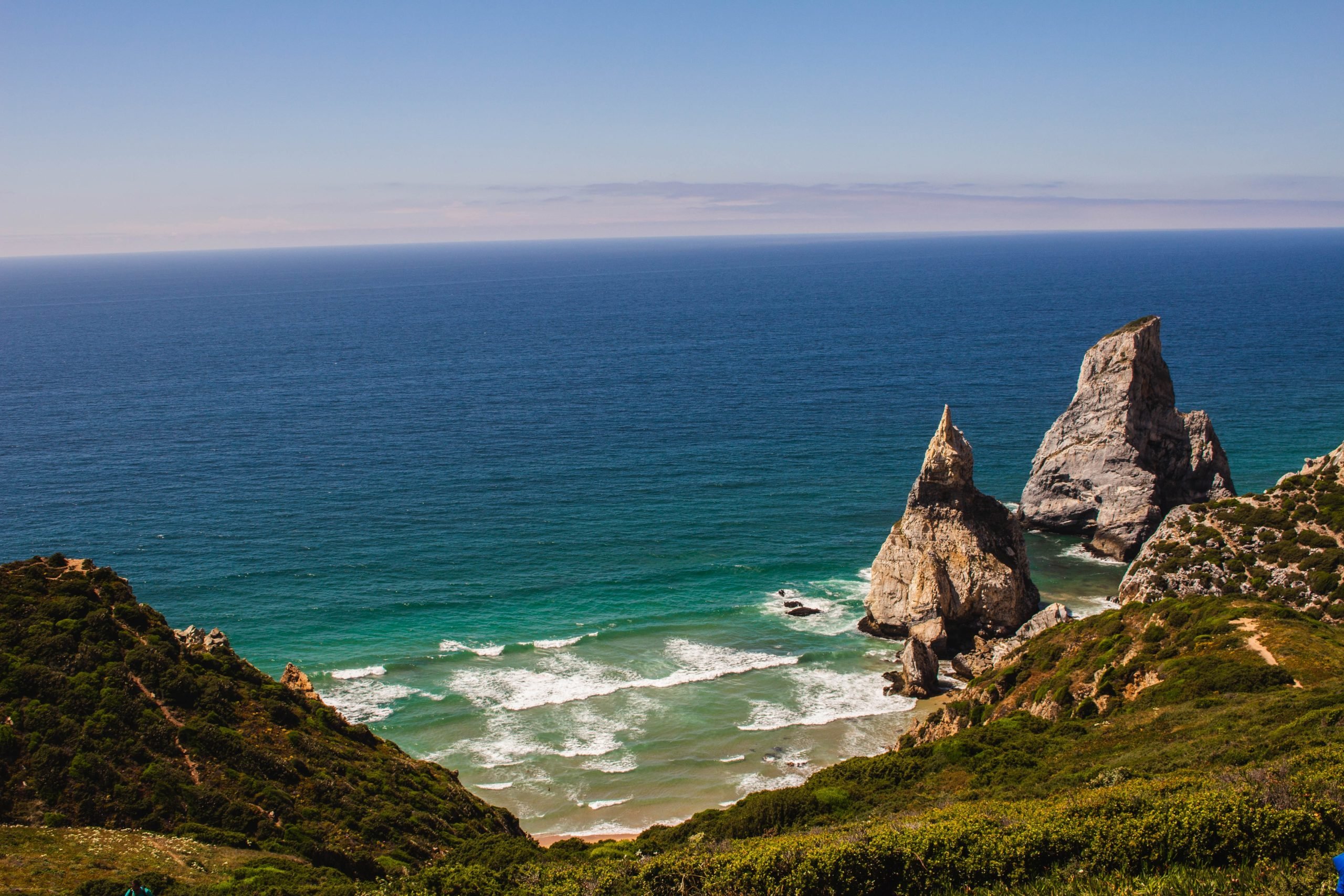 House Rental Culture in Portugal
Adverts
It can feel daunting to navigate the rental culture in Portugal, particularly Lisbon. When you're looking for a rental online, you might be shocked to find that most adverts include little information. Many might just say "T1 available in Lisbon" without the price. You will have to contact the person, usually via telephone rather than email to get more information.
Can you negotiate rent prices in Portugal?
The good thing about rental culture in Portugal is that prices are often negotiable, but this is not always the case in Lisbon. However, it never hurts to try! You might be successful at negotiating the price, particularly during winter in Lisbon, as during the months of February and October, many landlords are set on short-term rentals for tourists.
Lack of Contracts
An unusual factor about renting in Lisbon is that you might not get a contract which is not advisable. Many landlords choose not to declare their rental income in order to not pay the tax for non-tourism properties set at 28%. This is obviously illegal. What's even worse is that as a tenant you will have no protection against rent increases, security of your deposit, and will waver all your tenant rights essentially. If you need a rental contract for a residency permit, this is also a huge issue. If landlords do choose to declare it and provide you with a contract, they will most likely add this 28% to your rent. The extra money seems to be worth the safety (and ethics).
Tenant Rights
Again, having an official contract is crucial to ensure your tenancy rights are protected under Portuguese law. If this is the case, Portugal is one of the best countries to live in terms of tenant rights. Tenancy laws in Portugal tend to favor tenants as it can be hard for landlords to evict tenants on long-term contracts. In fact, Portugal's laws protect people living at a place for over 15 years that are over 65 years old or people living with disabilities from getting evicted. Landlords need to renovate contracts in these cases. There are also laws to protect tenants from harassment and discrimination so if a landlord is harassing you at your home or engaging in offensive behavior, this is illegal. Also, if a landlord needs to renovate a home and the tenant needs to leave the space to do so, the landlord must find temporary accommodation for the tenant in the same region. The tenant also has the right to be refunded for any paid renovations that are necessary. While in cities like Amsterdam there are rules about the number of people who can live in a home, tenants in Portugal have the right to live in a rental with their family up to the third degree and their partners. Tenants can also have three extra guests at any time.
Rental Contracts in Lisbon
What do you need for a rental contract?
To rent an apartment in Portugal you will need your Individual Tax Identification Number, also known as a NIF, as well as your identification documents. Only then can you sign a rental contract, known as a Contrato de Arrendamento. A rental contract in Portugal is the same as anywhere else, a document that establishes the duties and rights of the landlord and tenant. A rental contract will include the following:
The identification of the landlord and tenant, including date of birth, nationality, and civil status
The address of the house
The number and date of the house's license
The rent amount and when it must be paid. It might also include whether the rent can be altered. If not, the rent will be altered in accordance with inflation rates.
The date of the contract
Keep in mind that while real estate agents can provide translators, rental contracts are usually in Portuguese. We recommend hiring a translator.
Rental Deposits and Guarantors in Lisbon
You will have to pay a rental deposit to the landlord as a security deposit, usually amounting to two months rent. There is no set scheme for how long your landlord can hold your deposit, like in most countries in Europe. Some tenants agree to hold the deposit in an escrow account which cannot be touched by the landlord or tenant. You could even share the earned interest on the deposit in the escrow account.
However, for many landlords in Lisbon a deposit isn't enough and they will require a guarantor, also known as a fiador. If you can't provide a fiador, you might be asked to many a lot more rent upfront, usually 6 to 12 months. A guarantor is someone who will be legally obliged to pay your rent if you are unable to pay the landlord. The guarantor must be Portuguese, which can be tough if you are new to the country. They must also prove that they have the financial means, usually by submitting tax returns or payment slips. However, a bank can also be your guarantor for a fee through a service called Garantia Bancária. If you still cannot find a fiador, you will need to pay those 6 to 12 months upfront. For a €975 apartment, this would amount to almost €12,000.
Want to move out of a rented apartment in Portugal?
This is uncommon in Europe, but many rental contracts in Portugal allow you to leave a third of the way through the contract. However, you still need to go through the legal steps of moving out, going through the inventory and giving notice.
If you have more than a year left on your contract, you must give 120 days notice. If you have less than a year left, usually 60 days is enough. But if your landlord has breached your contract in any way, you can end the tenancy earlier, like by not conducting important renovations. Keep in mind that your landlord can also serve notice if, for example, they want to move in themselves. The landlord would need to notify you six months in advance. If you have an open-ended contract, the landlord would need to notify you two years in advance.
You'll also need to go through the rental's inventory. Before you move in, you would have signed an inventory document that lists any items in the property. When you want to move, you will have to go through this with your landlord to make sure nothing is gone or massively damaged. If everything is well, you will have your deposit returned. However, once again, there is no strict date on when this must be done.
Housing Benefits in Portugal
Portugal offers a program called Porta 65, a financial support system to help pay rent for young people, people who are isolated, in one-person households or cohabitating. You can only apply for Porta 65 if you are between the ages of 18 and 35 and the support only lasts for a maximum of 12 months. Other housing benefits are available for people living under extreme poverty, including access to social housing.
Should you rent or buy a house in Lisbon?
If you can afford to buy a house in Lisbon, this is a better investment than renting as homes continue to increase in value. No one can know for sure if this will be the case for the next decade, but post-COVID the market value is supposed to grow even further.
You also do not need to live in Portugal or be a resident to purchase a house in Portugal. All you need is an Individual Tax Identification Number which you can obtain by opening a Portuguese bank account. Buying a house in Portugal can also make you eligible for the Portugal Golden Visa, allowing you to obtain permanent residency after 5 years and citizenship after 6 years. However, expect to have to purchase a house of €500,000 or at least €350,000 under certain conditions.
For more information on how to buy a house in Portugal, take a look at our International Guide to Real Estate in Portugal. From an overview of the property market, to where to buy a house, property taxes, and obtaining Portuguese residency, our guide goes into every single detail.
Guide to Buying Real Estate in Portugal
Cost of Living in Lisbon
If you're considering moving to Lisbon, the cost of living is something to consider. Lisbon has the highest cost of living in the country. However, it is still cheaper than most European capitals. Lisbon is 35% cheaper than Amsterdam and 40% cheaper than London. According to Numbeo, the monthly costs for a family of four in Lisbon are around €2,000 without rent. A single person's monthly costs are less than €600 without rent.
⬇️What are your thoughts on renting in Lisbon? How was your experience renting an apartment in Lisbon? Let us know in the comments below⬇️