The second-largest city in Portugal, Porto is not second best to Lisbon, particularly when it comes to renting. Although renting prices are increasing in Porto, it is still more affordable than in Lisbon. While the price of renting in Lisbon is €13/m2, in Porto this costs around €10/m2. A 75m2 apartment costs around €750 in Porto and around €975 in Lisbon. Despite the large difference, Porto remains the second most expensive city to rent an apartment in Portugal. Although the expat community is not as large as in Lisbon, many of the 1.8 million people living in Porto's metropolitan area are expats, digital nomads, and retirees from abroad. Porto provides a high quality of life to the community, with everything Lisbon has to offer but with a lower cost of living. From a UNESCO World Heritage historical center to probably one of the best cuisines in the country, Porto is a top city to live in.
Pros and Cons of Renting in Porto
If you're looking for apartments to rent in Porto, let's go through some pros and cons of renting in Porto.
Pros of Renting in Porto
Efficient and affordable public transportation system
Quality regional cuisine
Plenty of cultural events such as art galleries and festivals
Gorgeous views of the Douro river
Green spaces and public parks
Cons of Renting in Porto
Smaller expat community than in Lisbon
More convenient to live in Porto if you learn Portuguese
Many tourists in Porto, particularly in summer
How to Find a Place to Rent in Porto
Porto is slowly becoming as popular as Lisbon, however, it is easier to find a place to rent here. Short-term rentals are easier to find, as landlords find these more profitable due to an increase in tourism. Still, you can find plenty of long-term apartments to rent in Porto. You will mostly only find furnished apartments. To find a place to rent as an international, it should be easier to enlist a rental agent. You can also just look up apartments yourself and do everything on your own, but keep in mind that agents often provide translators, making it easier to communicate with landlords. Here are some of the most popular property portals and real estate agencies in Portugal that can help you find a home in Lisbon:
ReMax
Spotahome
CustoJusto
Century21
Imovirtual
Idealista
4 Best Places to Live in Porto
1. Ribeira
Located on the riverbank of the Douro, Ribeira is one of the most sought-after areas to live in Porto. In the heart of the old town, Ribeira is the perfect place for a relaxing stroll during the day and a night out in lively bars and restaurants during the day. With a view of the Douro river, Dom Luis I Bridge, and Vila Nova de Gaia, renting a home here will provide you with one of the best views in Porto. Ribeira is the most popular area amongst expats so you will find a strong international community here.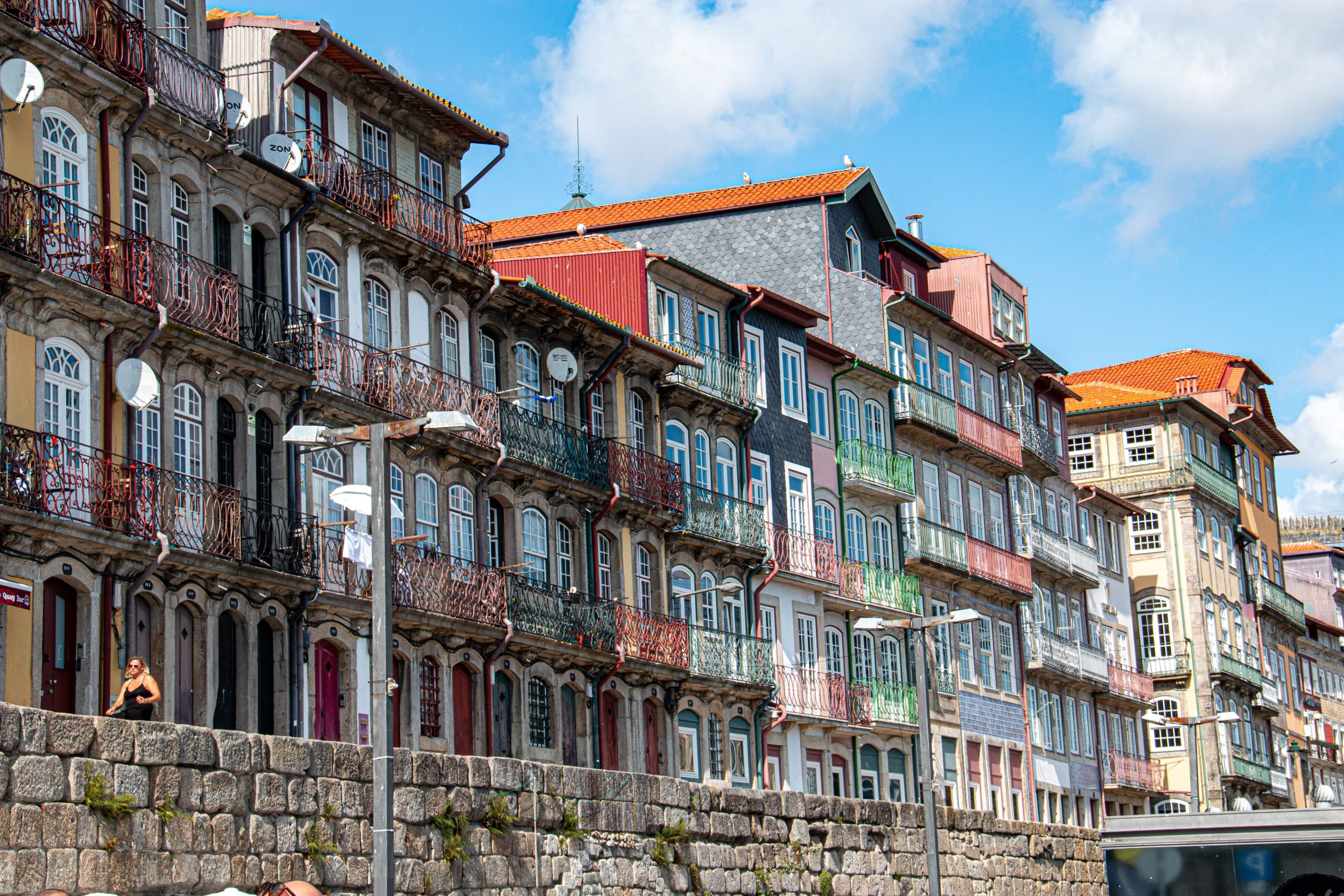 2. Cedofeita
One of the trendiest neighborhoods in Porto, Cedofeita is close to the most iconic monuments in Porto, as well as a dynamic nightlife. Cedofeita is also located in the art district of Porto, filled with art galleries and concept stores. This is the perfect place for a young creative to live in. You will also be close to the Crystal Palace Gardens and other green spaces. Cedofeita also has a great transport system and has seen demographic change with more expats motiving to the neighborhood.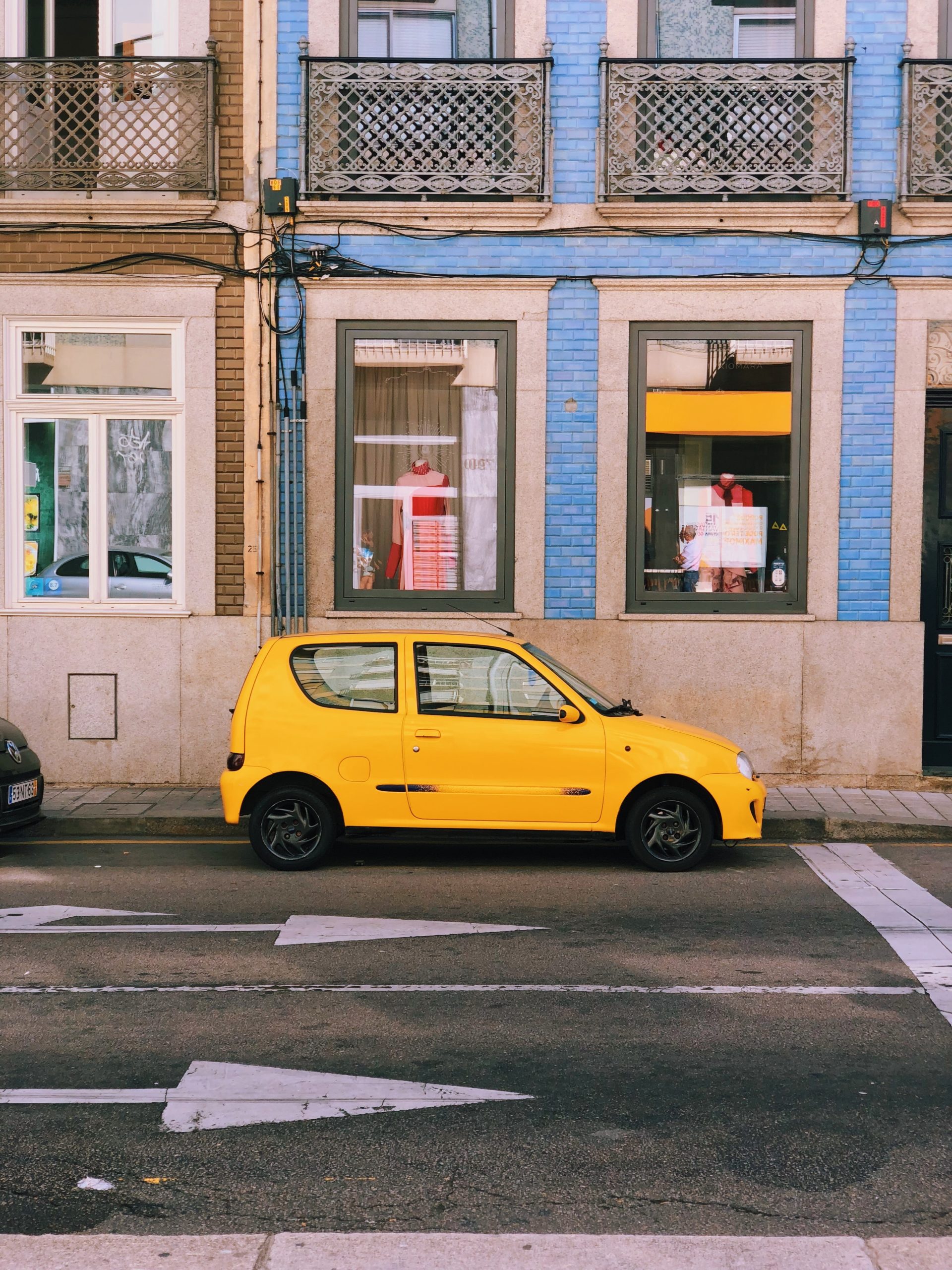 3. Foz do Douro
Located in Western Porto, Foz do Douro faces the ocean and the river and has been the home of wealthy families for centuries. Many apartments here offer stunning views of the Atlantic ocean and give you quick access to the beach. There are has numerous green spaces such as Parque Serralves, as well as some of the best seafood restaurants in Porto. However, Foz do Douro is one of the most expensive areas to live in.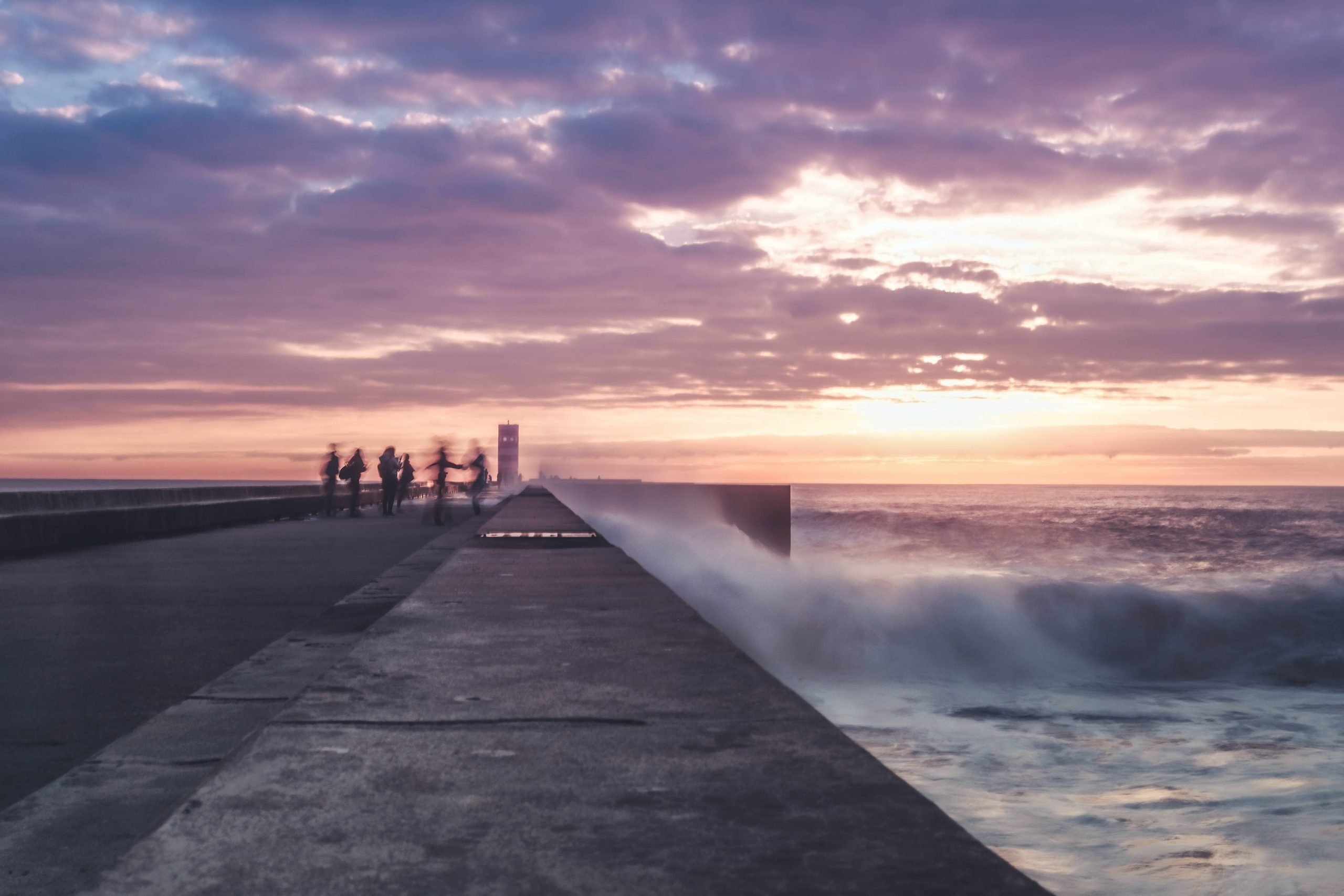 4. Vila Nova de Gaia
Vila Nova de Gaia is technically not in the metropolitan area of Porto, but it is only a few minutes away. Separated by the Dom Luis Bridge I across the Douro river, Gaia provides one of the best views of Porto. You can live in Gaia and easily commute to Porto for work. Gaia is known for its port cellars, as well as a cable car that opened in 2011 and rides up and down the south bank of the Douro. If you are into wine, living here is a dream come true as the most iconic Port wine cellars are located here.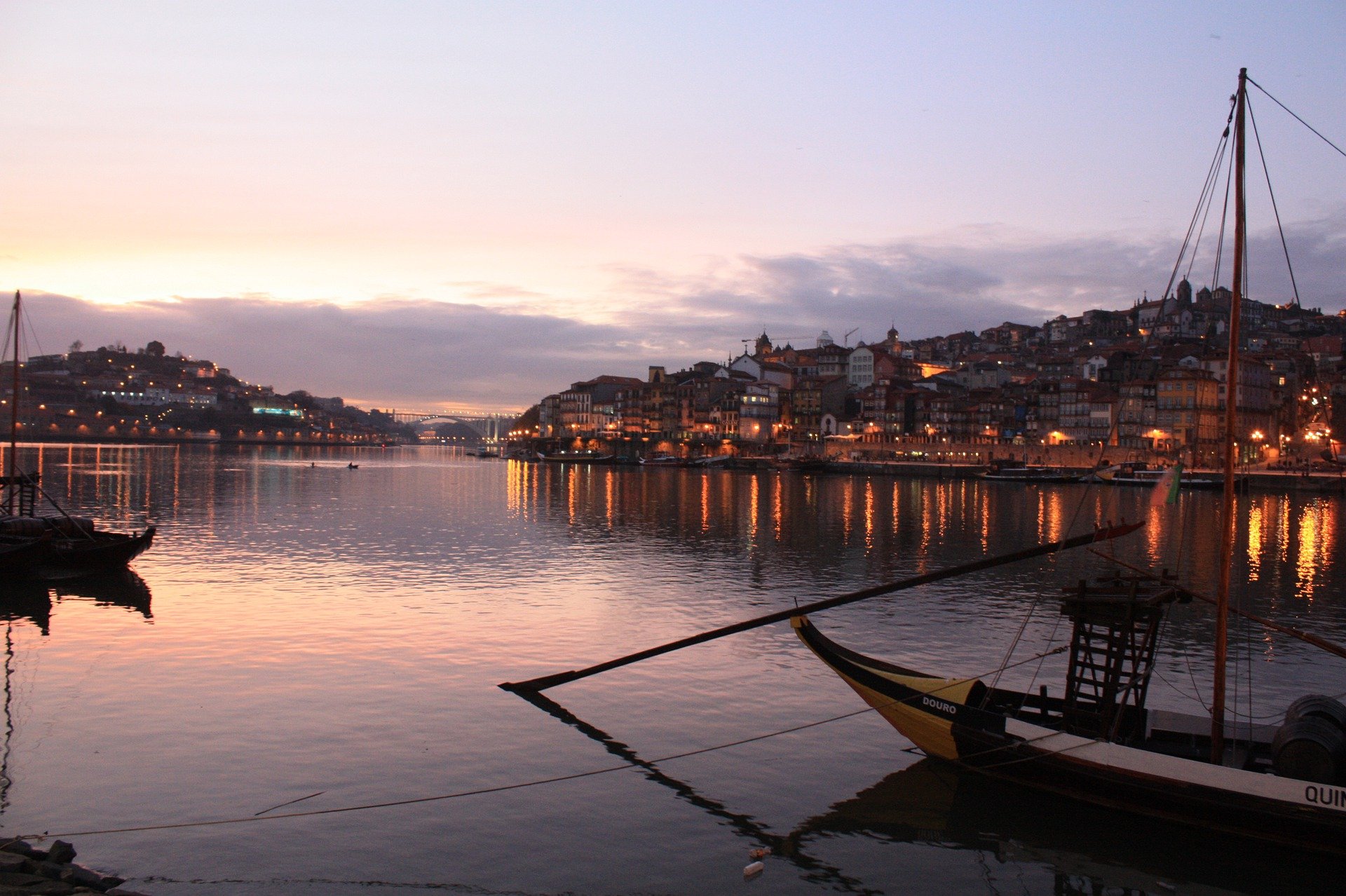 House Rental Culture in Portugal
Adverts
Finding an apartment online can be daunting. You will find hundreds of adverts for apartments to rent with little to no information. Don't let this scare you away. You might find that adverts just say "T1 available in Porto" with no price or location. You have to get accustomed to contacting the people behind these adverts to book a viewing and figure out further details, usually via telephone.
Can you negotiate rent prices in Portugal?
Yes! It never hurts to try, at least. It can be a bit harder to negotiate in Lisbon, but in Porto you can still negotiate the price down a few euros a month. However, the best time to do so is during winter as in the summer, landlords set their prices a lot higher. The best time to look for an affordable apartment to rent in Porto is between October and February.
Lack of Contracts
Many landlords in Portugal choose to not give out rental contracts so that they do not have to declare their rental income and pay a 28% tax. Along with this being illegal, it leaves tenants in an insecure position. Tenants have no protection against rent increases and have no security on their deposits. Many internationals also need a rental contract to apply for a residency permit. Landlords who give out rental contracts will oftentimes charge tenants an extra 28% on their rent due to the tax. Despite the extra charge, this gives tenants security and allows them the ability to be safe under their tenant rights.
Tenant Rights
Make sure you have signed a legal contract so that your tenant rights are protected under Portuguese law. Portugal has some of the best tenant rights in Europe, often favoring the tenant over the landlord to ensure housing security. The law particularly protects the elderly and people living with disabilities. Those living in a rented place for over 15 years that are living with disabilities or over 65 years old cannot get evicted and landlords must renovate their contracts. There are also laws to protect tenants when a landlord needs to undertake major renovations to a place. If a tenant needs to relocate for the period of renovations, the landlord must find temporary accommodation for the tenant in the same region. Tenants in Portugal also have the right to live in a rented house with their family up to the third degree and their partners, as well as three extra guests at any time. Tenants are also protected against harassment and discrimination. If a landlord is harassing you at home or being offensive towards you, you are protected under the law.
Rental Contracts in Porto
What do you need for a rental contract?
To sign a rental contract, known as a Contrato de Arrendamento in Portugal, you need your Individual Tax Identification Number (NIF) and your identification documents. A rental contract establishes the right and duties of both the landlord and tenant. Your rental contract will have the following:
The identification of the landlord and tenant, including date of birth, nationality, and civil status
The address of the house
The number and date of the apartment's license
The rent amount and the date it must be paid. It might also include whether the rent can be altered. If this isn't mentioned in the contract, the rent will be altered with inflation rates.
The contract will always be in Portuguese so we recommend hiring a translator. You do not want to google translate such an important document.
Rental Deposits and Guarantors in Porto
Landlords in Porto will usually ask for a one to two month deposit. This deposit is essentially a security deposit for any possible damage done to the home. Unlike other countries in Europe, there is no set date on when a landlord needs to give a tenant their deposit back. However, many landlords will also ask you for a guarantor, on top of a deposit. Also known as a fiador, a guarantor is someone who will be legally obliged to pay your rent if you are unable to pay the landlord. The guarantor must be Portuguese and have the financial means to pay rent proven through tax returns or payment slips. If you cannot find a fiador, you will need to pay 6 to 12 months of rent upfront. For a €750 apartment, this would amount to €9,000. A bank can also be a guarantor for a fee through a Garantia Bancária.
Want to move out of a rented apartment in Portugal?
In Portugal, rental contracts sometimes allow you to leave a third of the way through the agreed tenancy period. However, whenever you want to leave a rental in Portugal, you need to go through the legal steps of moving out.
If you have more than a year left on your contract, you must give at least 120 day notice. If you have less than 12 months left on your contract, you can give a 60 day notice. You can end the contract if your landlord has breached the rental contract and at times even a third of the way through the tenancy period. A landlord can also notify you to leave if they want o move in themselves, for example. They must notify you six months in advance and if you have an open-ended contract, they must notify you two years in advance.
At the beginning of the tenancy, you would have signed an inventory document that lists items in the property. When you are ready to leave, the landlord will go over the inventory document and make sure nothing is missing or damaged. If everything is in order, this would confirm you get your security deposit back. There is no strict date on when you will receive your deposit back.
Housing Benefits in Portugal
Most housing benefits in Portugal are only available for people living in poverty. However, Portugal has a financial support program for rent called Porta 65. This allowance is given for a maximum of 12 months for young people, people who are isolated, those living in one-person households, or cohabiting. You must be between the age of 18 and 35 to be eligible.
Should you rent or buy a house in Porto?
The price of homes continue to increase in Porto, so although buying a house is getting more expensive, it could still be a solid investment. Many are getting large returns on their initial investments of purchasing a house. No one can know for sure what will happen to the housing market in the next years, but the market is supposed to grow even further post-COVID.
Any international person can purchase a home in Porto, as well as the whole country. You will need to open a Portuguese bank account and obtain an Individual Tax Identification number (NIF). Buying property in Portugal could also make you eligible for the Portugal Golden Visa that grants you permanent residence after 5 years and citizenship after 6 years if you meet the requirements.
If you're looking to buy a home in Porto, take a look at our International Guide to Real Estate in Portugal. We cover every minor detail, from where to buy a house and property taxes to obtaining residency.
Guide to Buying Real Estate in Portugal
Cost of Living in Porto
Porto is a lot more affordable than Lisbon and rent is around 20% cheaper. According to Numbeo, the monthly costs for a family of four in Porto are around €1,900 without rent. A single person's monthly costs are around €550 without rent. Porto is also a lot more affordable than most European countries, around 50% cheaper than London, for example.