The Algarve has one of the largest international communities in Portugal, with almost 25% of its residents being foreign. Many relocated to the region in Southern Portugal to chase the sun rays and enjoy a relaxed life by the beach.
If you're planning to make the move and are not yet ready to buy property, gaining some knowledge of the rental market in the Algarve is important.
As of July 2022, it costs around €11.7 per m2 to rent in the Algarve. For a 120m2 home, this would cost around €1400 a month. This average is the highest it has ever been in the Algarve. In contrast, renting in Lisbon costs an average of €13.8 per m2.
This guide to renting an apartment in the Algarve has everything you need to know, from Portuguese rental culture to the best places to live.
Expat Guide: Moving to the Algarve
Pros and Cons of Renting in the Algarve
If you're looking for apartments to rent in the Algarve, let's go through some pros and cons of renting there.
Pros of Renting in the Algarve
Large international community, particularly people from the UK and USA
Warmest area of mainland Portugal with plenty of sun all year round
Home to some of the best beaches in the country
Safe area
Many people speak English
Plenty of international schools
Cons of Renting in the Algarve
Overcrowded by tourism in the summer
Rent prices are increasing as more internationals move to the Algarve
Public transport is not great
Low salaries
How to Find a Place to Rent in the Algarve
Finding a place to rent in the Algarve can be difficult in populated cities. However, you won't find it more difficult than in Lisbon or Porto. The Algarve offers a larger diversity of properties, from houses with gardens to smaller apartments. You will mostly only find furnished apartments, and landlords will not want to take the furniture out for you.
To find a place to rent, you can choose to enlist a rental agent from a well-regarded agency. Here are some of the most popular property portals and real estate agencies in Portugal that can help you find a home in the Algarve:
ReMax
Spotahome
Custojusto
Century21
Imovirtual
Idealista
3 Best Places to Live in the Algarve
If you dream of moving to the Algarve while avoiding crowds, Tavira is a great option. Tavira is located around 40 kilometers from Faro and the Spanish border.
The city was built alongside River Gilão, in an intricate of narrow roadways and white houses that offer a fairytale-like environment. Tavira boasts some of the best beaches in the Algarve that, even in the summer, are less overrun by tourists than in other areas of the region.
You can find everything you need in the city center while enjoying Tavira's slow-paced life.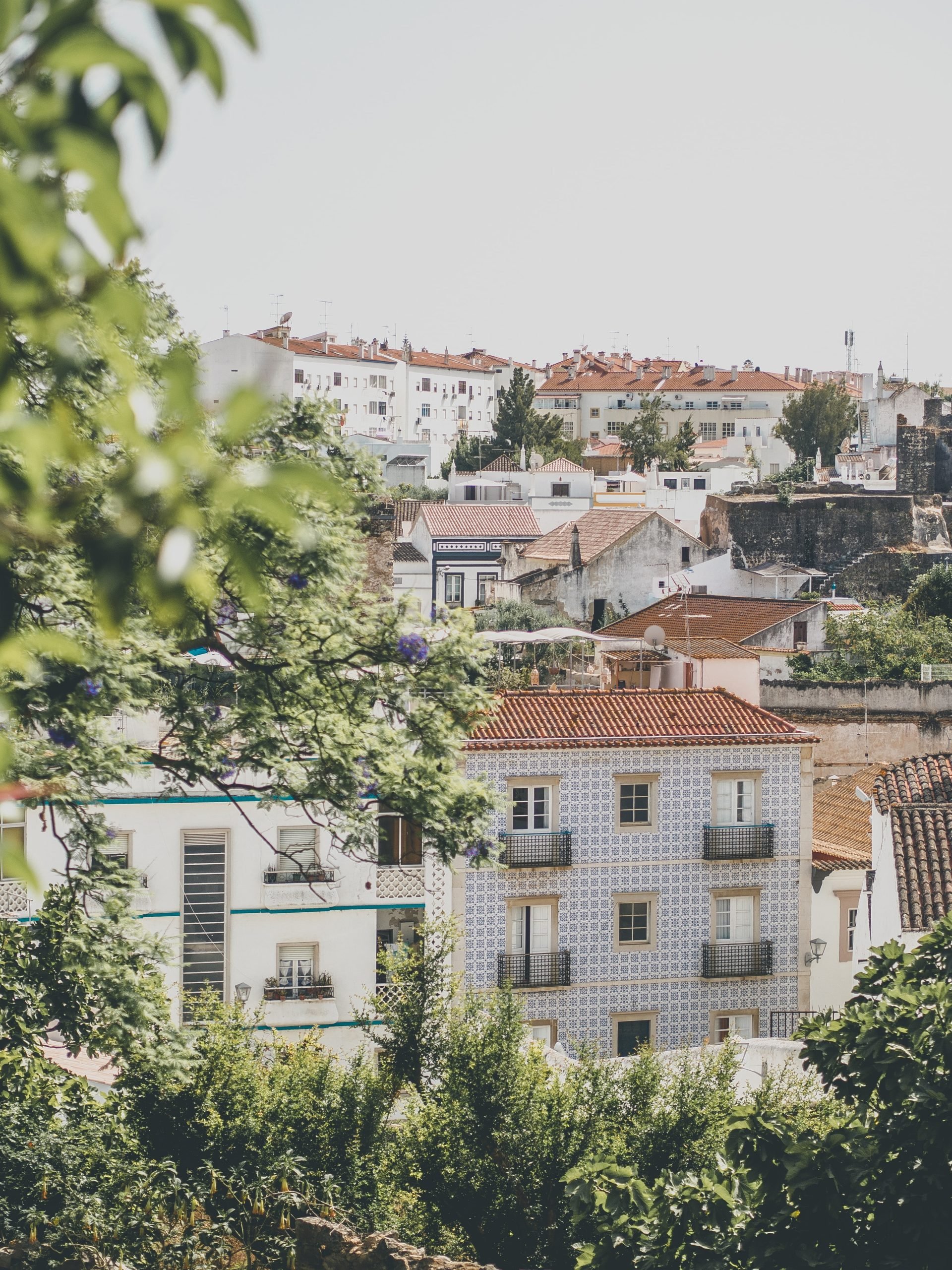 Lagos is one of the top tourist destinations in the Algarve and all of Portugal. Located on the western tip of the Algarve, Lagos has a large international community. Lagos is the place to be if you want to live somewhere relaxing but with vibrant nightlife and community during the summer.
The city features smaller charming villages, as well as a large riverside promenade, churches, and historical attractions. It is also home to beautiful beaches such as Praia da Luz and Porto de Mos.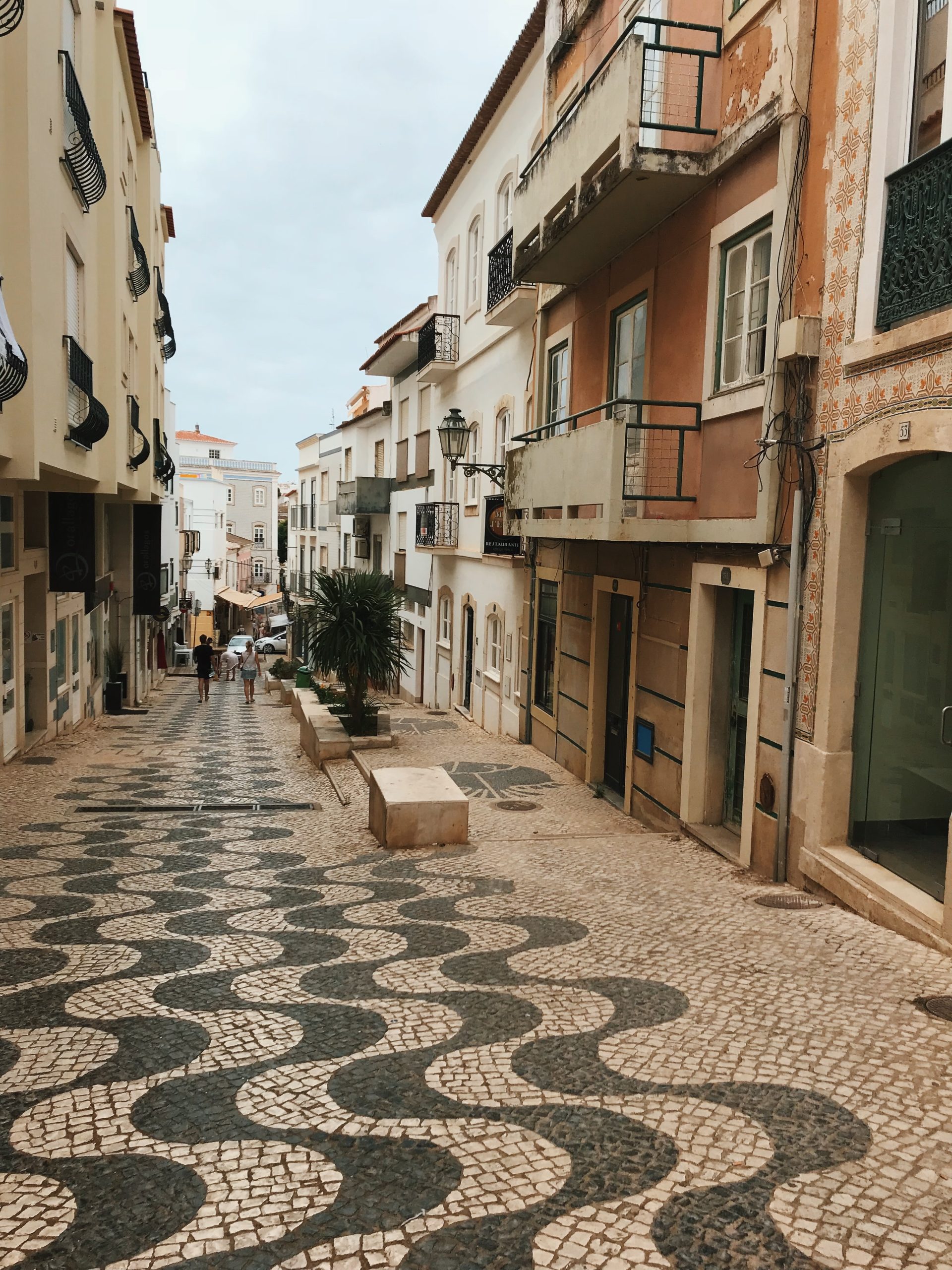 The capital of the Algarve and one of the largest cities, Faro is an expat hotspot and the most populated city. If you do not want to lose the feeling of living in a city but still want to be close to nature and beaches, Faro might be the right home for you.
Faro is where the Algarve's international airport is located, as well as the university, shopping malls, and more. You will also find a thriving clubbing scene here, even in the winter! Everything you need, you will find in Faro.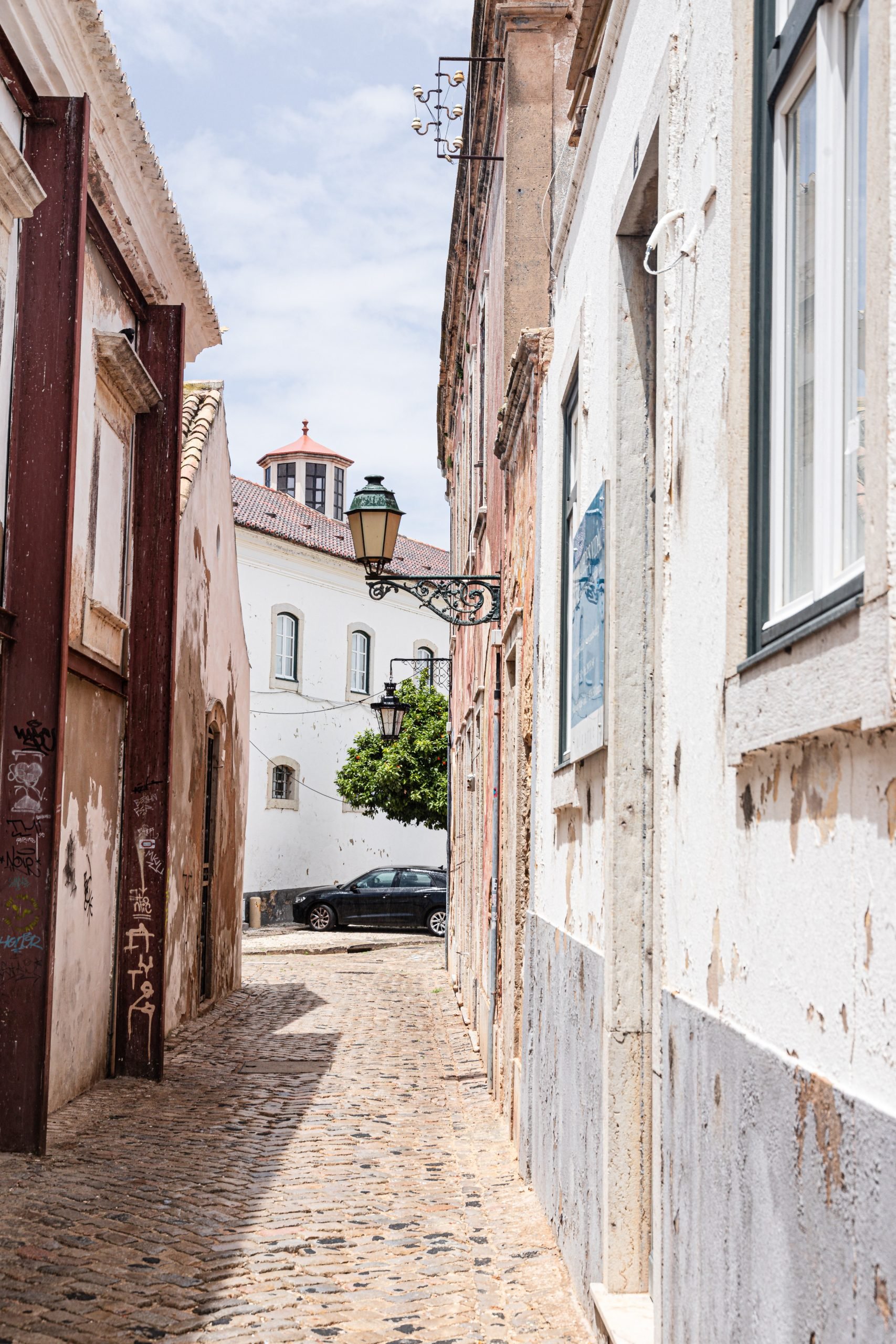 House Rental Culture in Portugal
Online Adverts
If you're browsing Idealist or another marketplace, you might find that the online adverts in Portugal differ from other countries. While the adverts seem to be getting more complete, it's not uncommon for you to find adverts with little information. Sometimes you will only find one photo with the caption "T1 available in Faro".
To find out more information, you will have to call the advert owner. While many also leave their email, it is always better to call in Portugal.
Negotiating Rent Prices: Can you negotiate rent prices in Portugal?
Yes! A big positive of the housing rental culture in Portugal is that negotiating rent prices is commonplace. While this is unheard of in places like the UK, it's not perceived as rude to negotiate. This doesn't always mean you will get the price you want, particularly in cities in the Algarve with a competitive market. However, it never hurts to try!
Lack of Contracts – Stay Away
This isn't true for all landlords, but unfortunately, it is still a reality in the Portuguese rental culture. Many landlords try to persuade tenants into not getting a rental contract. They do this because they do not want to declare their rental income to the financas. This way, they do not need to pay the tax for non-tourism properties set at 28%. This is not legal!
Moreover, you have no protection against rent increases and waver your tenant rights without a contract. There are exceptions to this in the law, but you should still avoid this.
If landlords do choose to declare it and provide you with a contract, they will most likely add this 28% to your rent. The extra money seems to be worth the legal safety.
Tenant Rights
Portugal has strong tenancy rights. You will be protected under Portuguese law, even more than in most European countries as a tenant. Tenancy laws in Portugal tend to favor tenants over landlords. It is extremely hard for landlords to evict long-term tenants.
Let's take a look at some of the many tenancy laws in Portugal:
Portugal's laws protect people living somewhere for over 15 years that are over 65 years old or people living with disabilities from getting evicted. Landlords need to renovate contracts in these cases.
There are also laws to protect tenants from harassment and discrimination, so if a landlord is harassing you at your home or engaging in offensive behavior, this is illegal.
If a landlord needs to renovate a home and the tenant needs to leave the space to do so, the landlord must find temporary accommodation for the tenant in the same region.
The tenant also has the right to be refunded for any paid renovations that are necessary.
Tenants in Portugal have the right to live in a rental with their family up to the third degree and their partners. Tenants can also have three extra guests at any time.
Rental Contracts in Portugal
So you have found the perfect place, and it's time to sign the contrato de arrendamento (rental contract)? What documents do you need for a rental contract? Let's take a look!
Your tax identification number (NIF)
Identification document of landlords and tenants (including date of birth, nationality, and civil status)
Address of house
Number and date of house's license
Rent amount and when it must be paid
Date of contract
Most Portuguese rental contracts allow you to leave a third of the way through the contract. However, if you have more than a year left on your contract, you must give 120 days' notice. If you have less than a year left, usually 60 days is enough.
Rental Deposits & Guarantors in Portugal
Rental deposits are common in Portugal. Landlords usually expect two months' rent. However, unlike in other European countries, there are no rules regarding how long your landlord can hold your deposit.
Still, a 2-month deposit does not mean you won't be asked for a guarantor, also known as fiador. The guarantor must be Portuguese, which can be tough if you do not have close connections in Portugal. This person is legally obliged to pay the rent if you fail to do so.
However, there is still hope if you can't afford a guarantor. Your landlord might ask you to pay the rent upfront, usually 6 to 12 months in advance.