While both Lisbon and Porto are known for having a large expat community, Madeira is increasingly becoming a digital nomad location with thousands of international remote workers coming to the archipelago for a more relaxing (and affordable) life. Renting an apartment in Madeira is a lot more affordable than in Lisbon. An autonomous region of Portugal, the archipelago of Madeira offers the island experience for a low cost, 1,000 kilometers away from Lisbon. While renting in Lisbon costs 12.6 euros/m2, this only costs an average of 9.2/m2 in Madeira. You can easily get a large 90m2 apartment for less than 850 euros.
Pros and Cons of Renting in Madeira
If you're looking for apartments to rent in Madeira, let's go through some pros and cons of renting there.
Pros of Renting in Madeira
Madeira has some of the best weather in Portugal.
You'll find a laid-back environment, typical of island life that is not present in large cities.
You can engage in island hopping and visit the "deserted islands" a few kilometers away.
Cheaper than mainland Portugal.
Cons of Renting in Madeira
Far away from Lisbon and Porto where most jobs are offered. However, you can always work remotely as Madeira is super welcoming to digital nomads.
Can feel isolating to live on an island if you are used to the city life.
If you don't speak Portuguese it could be an issue, learning Portuguese makes life a lot easier and is recommended.
How to Find a Place to Rent in Madeira
Although prices are rising in Madeira, the archipelago has a variety of housing options such as apartments and houses. You will mostly only find furnished apartments and landlords will not want to take the furniture out for you. To find a place to rent, you can choose to enlist a rental agent from a well-regarded agency. Here are some of the most popular property portals and real estate agencies in Portugal that can help you find a home in Madeira:
ReMax
Spotahome
CustoJusto
Century21
Imovirtual
Idealista
3 Best Places to Live in Madeira
When looking for an apartment, the place you live in Madeira will affect your costs, convenience, and all-around quality of life. While many choose to move to Funchal and this is a great option, there are other areas that are quieter, but still vibrant. In fact, most of Madeira is booming with digital nomads and has been developed to house expats. Here are our 2 best places to live in Madeira.
1. Calheta
A municipality on the southwest of the island, Calheta features a large bay that provides stunning apartment views. Portuguese culture is all around Calheta as the municipality actually hosts three large traditional festivals throughout the years. Calheta is around a 35-minute drive from Funchal so having a car is recommended to get around. However, it is a lot quieter than Funchal, as well as affordable.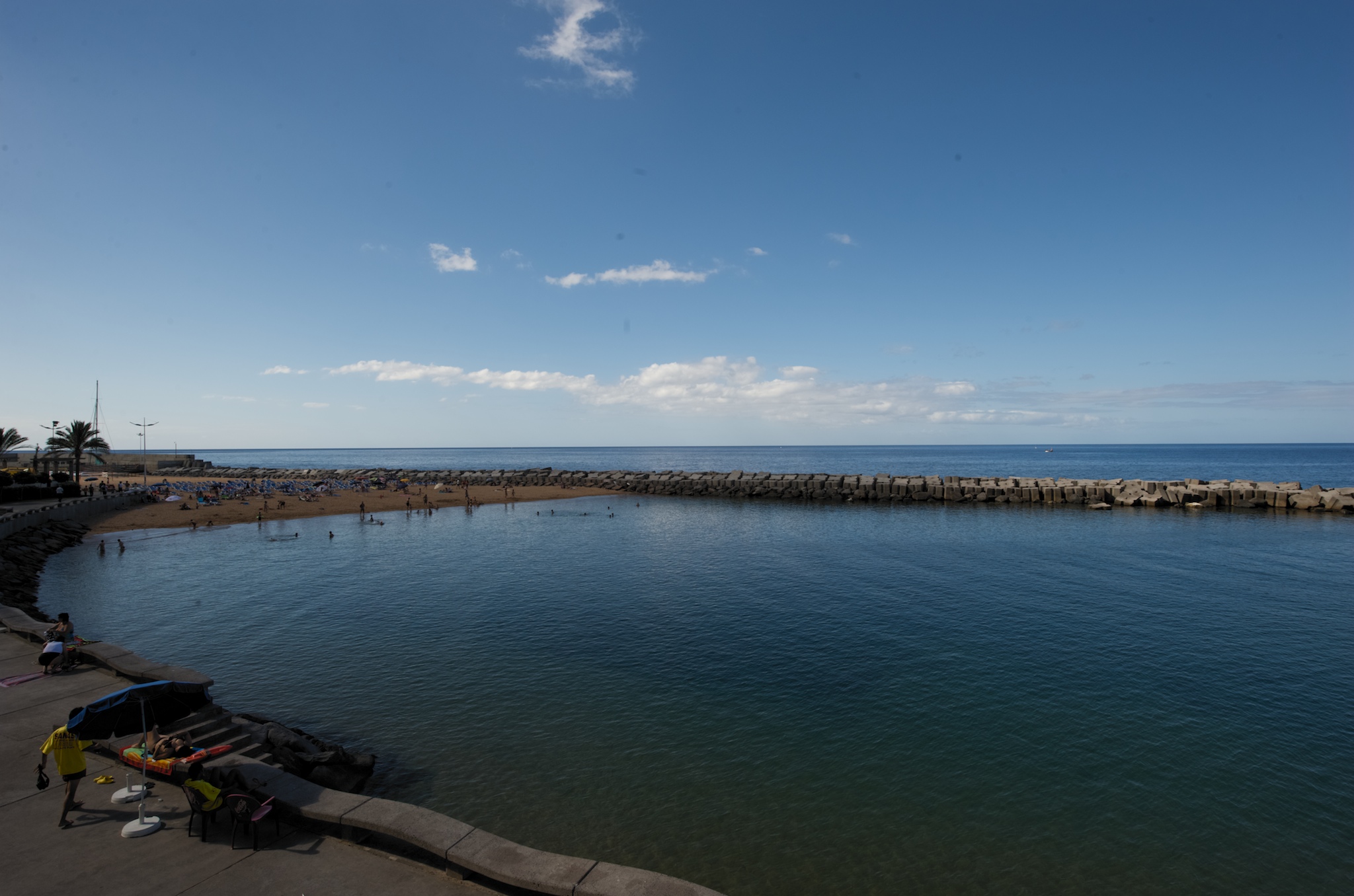 2. Ponta do Sol
Ponta do Sol is located next to Ribeira Brava and the name translates to "sun point" as this area gets sun all year long and is one of the warmest on the island. Ponta do Sol has some of the best beaches in Madeira. You will be located between Funchal and Calheta so this is a convenient location, but you can also enjoy some quiet. Ponta do Sol is definitely a digital nomad favorite with coworking spaces starting to show up in the area.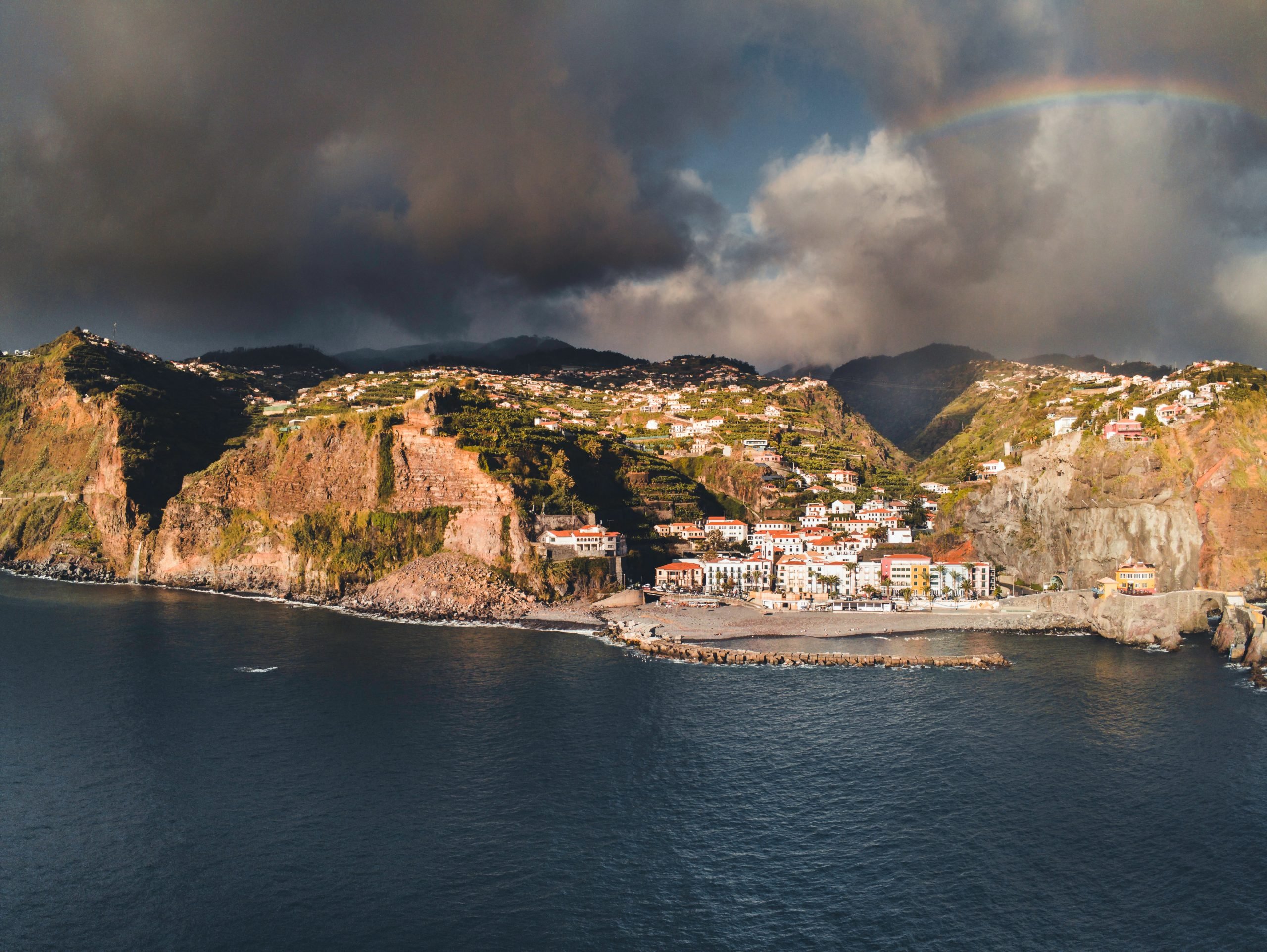 3. Funchal
Funchal is the most expensive area to live in, but it is also the most convenient in terms of jobs and commerce. The closer you rent to the sea the more expensive rent prices are, but the views are worth it. Funchal is surrounded by green mountains that in the summer are filled with purple flowers. Funchal also offers a strong sense of community, especially between expats as you will find most around the area.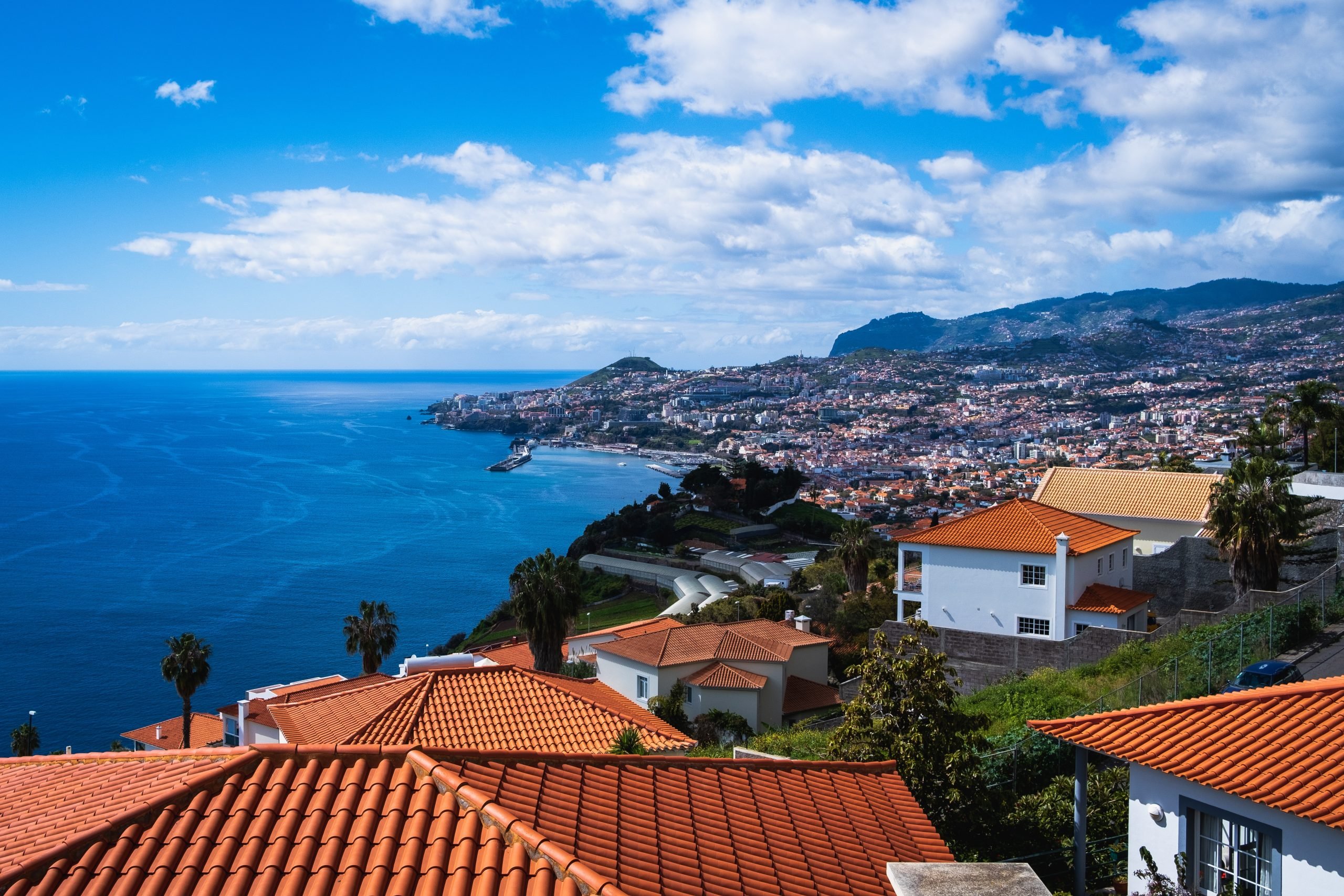 House Rental Culture in Portugal
Adverts
Rental culture in Portugal can get quite confusing. When you're looking for a rental online, you might be shocked to find that most adverts include little information. Many might just say "T1 available" without the price, maybe with no photo even. You will have to contact the person, usually via telephone rather than email to get more information.
Can you negotiate rent prices in Portugal?
Whether you're looking to buy or rent, you can always negotiate in Portugal. In fact, this is expected. Don't expect a major discount, but it never hurts to try. Whatever you can afford, try that number. However, similarly to Lisbon, during the summer months its oftentimes harder to negotiate as expats and tourists look for short-term rentals. The winter months are the easiest.
Don't fall for it – Lack of Contracts
Making sure your tenant rights are protected must be a priority. In Portugal, it's common for landlords to not give you a contract as they choose not to declare their rental income in order to not pay the tax for non-tourism properties at 28%. This is not legal. Even though you will probably get a discount of 28% if this is the case, it's not worth the risk. You will have no protection against rent increases and will have no security over your deposit. If you need a rental contract for a residency permit, this is also a huge issue. We believe paying that 28% that a landlord will probably add to your rent to pay tax is worth the security.
Tenant Rights
If everything is in order and you have a legal contract, Portugal's tenant rights are top tier. It's very difficult for landlords to evict tenants on long-term contracts as the law often protects tenants over landlords. In fact, those living at a place for over 15 years that are over 65 years old or live with disabilities are so protected that their eviction is almost impossible. As a tenant, you will also be protected against harassment, discrimination, and offensive behavior. Moreover, if a landlord needs you to leave the apartment to undergo renovations, they must find you similar accommodation. Any necessary renovations will also have to be paid for by the landlord. Tenants also have the right to have three extra guests at home at any time, plus live with any family members and a partner. In other countries, this is sometimes highly regulated and you have a small number of people who can live in a home.
Rental Contracts in Madeira
What do you need for a rental contract?
You will need your Individual Tax Identification Number, known as a NIF, and your identification numbers to be set to sign your rental contract. A rental contract is called a Contrato de Arrendamento in Portuguese and establishes the duties and rights of both the tenant and landlord. Your rental contract should include:
The identification of the landlord and tenant, including date of birth, nationality, and civil status
The address of the house
The number and date of the house's license
The rent amount and when it must be paid. It might also include whether the rent can be altered. If not, the rent will be altered in accordance with inflation rates.
The date of the contract
Keep in mind that while real estate agents can provide translators, rental contracts are usually in Portuguese. We recommend hiring a translator.
Rental Deposits and Guarantors in Madeira
In Portugal, you will usually pay a two-month rent security deposit that will be given back to you at some point. The law does not stipulate when it must be paid back. But the deposit is not always enough, you might need a guarantor, known as a fiador. If you get one, all you need to pay in advance would be the two-month deposit. The guarantor has to be Portuguese and would pay your rent if you do not make payment. The guarantor must be able to financially do so, by showing payslips or tax returns. If you can't get a guarantor you might need to pay 6 to 12 months' rent in advance. Alternatively, sometimes banks act as guarantors for a fee through a service called Garantina Bancaria.
Want to move out of a rented apartment in Portugal?
You can move out of a rented apartment a third of the way through your contract. To move out, you need to go through the legal steps such as going through the inventory and giving an appropriately timed notice. If you have more than a year left on your contract, you must give 120 days notice. If you have less than a year left, usually 60 days is more than enough. You can also end your tenancy earlier if your landlord has breached your contract. The landlord can also get you to move out if they want to move in themselves, but they must let you know six months in advance. If the contract is open-ended, they must let you know 2 years in advance.
Apart from giving notice, you will also need to go through the rental inventory with your landlord. At the beginning of your tenancy, you would have gone through a list of household items with your landlord and listed them in an inventory. When you leave, the inventory and house will be reviewed to make sure not is massively damaged or missing. If so, you might lose your deposit or part of it.
Should you rent or buy a house in Madeira?
Buying is always better than renting if you can afford it. Madeira is the fourth most expensive place to buy a house and the fourth most expensive place to rent a house in Portugal. Homes continue to increase in value every year in Portugal, including in Madeira so if you can afford to buy it could be a sound investment. No one can know for sure if this will be the case for the next decade, but post-COVID the market value is supposed to grow even further.
Buying a house as an international is not as hard as it seems. You don't even need to live in Portugal to purchase a house. All you need is an Individual Tax Identification Number which you get after opening a Portuguese bank account. Buying a house in Madeira might also make you eligible for the Portugal Golden Visa. The Golden Visa allows you to get permanent residency after 5 years and citizenship after 6 years. However, expect to have to purchase a house of around €500,000, but it depends on particular details.
For more information on how to buy a house in Portugal, take a look at our International Guide to Real Estate in Portugal.
Guide to Buying Real Estate in Portugal
Cost of Living in Funchal, Madeira
Funchal, Madeira is a lot more affordable than places in mainland Portugal, particularly Lisbon. According to Numbeo, you would need over €3,000 in Lisbon to maintain the same standard of life that you can have with €2,600 in Funchal, including rent. In fact, rent prices in Lisbon are over 40% higher than in Funchal. A family of four's monthly cost in Funchal without rent is less than €1,900 and a single person's monthly cost is less than €520 without rent. A 1 bedroom in the city center is around €600 to €700, while outside the city center prices are lower at €500 or less.