The Algarve in Southern Portugal is the most popular tourist location in Portugal, boasting incredible beaches and sun all year round. Thousands of the millions that visit every year have decided to make it their permanent home.
In fact, the Algarve has one of the largest international communities in all of Portugal! It is the top choice for those coming from the UK and US, with a large population of English-speaking locals.
Don't take our word for it; the numbers speak for themselves. Almost 25% of the residents in the Algarve are international! This region has the highest percentage of foreigners per population in all of Portugal. The number is just expected to increase.
Are you planning to add to this statistic? If so, relocating your whole life and moving to a new country can be daunting, even if you've only heard good things. To help you prepare, this expat guide to moving to the Algarve has everything you need, such as the pros and cons, housing arrangements, and more!
Pros and Cons of Moving to the Algarve
Pros of Moving to the Algarve
Large international community, particularly people from the UK and USA
Warmest area of mainland Portugal with plenty of sun all year round
Home to some of the best beaches in the country
Safe area
Many people speak English
Plenty of international schools
Cons of Moving to the Algarve
Overcrowded by tourism in the summer
While the cost of living in Portugal is not very high, the Algarve is becoming more expensive due to tourism
Public transport is not great
Low salaries
Cost of Living in the Algarve
The Algarve is an affordable option for those coming from more expensive countries such as the US. It is also still cheaper than living in Lisbon, although the rise in tourism is bringing up the cost of living. Rent in the city of Faro, for example, is 20% cheaper than in Lisbon.
Let's take a look at the average monthly budgets for single expats and a family of four in Faro.
Cost of Living in Algarve: Faro Monthly Budget
Cost of Living for a Single Expat – Less than €1400
The monthly budget for an expat in Faro is less than €1400. This can be reduced if you decide to rent a room or share bills with a partner.
Rent: A one-bedroom apartment costs around €750. However, you can save here by renting a room for less than €400.
Transportation: A monthly transportation pass is around €50 or less for buses. You can also get a train to many cities from Faro, such as Lisbon and Porto. However, owning a car will make it easier to commute around the Algarve. If so, expect to pay at least €200 a month on fuel.
Utilities & bills: Utilities cost around €150, including phone data and cable TV.
Leisure: For exploring Faro, eating out at your favorite restaurants, and exploring the nightlife, budget around €200 a month. You can easily spend less or more, depending on your lifestyle.
Groceries: Groceries for a single person average out at around €50 a week.
Health care: Non-EU citizens are only entitled to use the public health system if they are employed and pay social security in Portugal, having to be registered as legal residents as well. If this is not the case, you should to purchase health insurance to access the private system, which costs around €50 a month.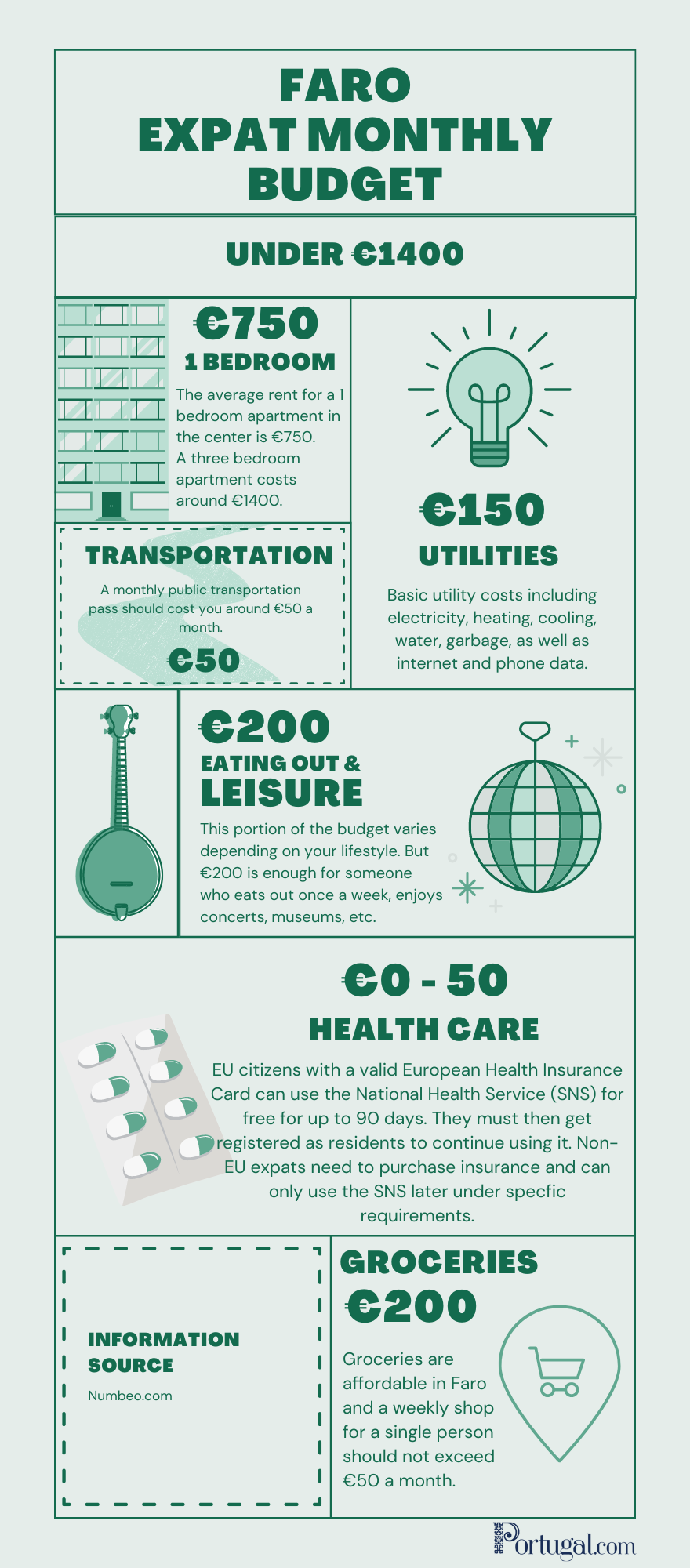 Cost of Living in Lisbon for a Family of Four – At least €2600
The monthly budget for an expat in Faro is at least €2600. This can be a lot higher depending on various factors, particularly education.
Rent: A three-bedroom apartment in Faro will set you back around €1400. However, prices can go up to €1900 or more, depending on the apartment type and amenities.
Transportation: Budget around €200 a month for monthly transport passes. However, it is definitely more convenient for a family of four to own a car and drive. Fuel will cost you at least €200 a month.
Utilities & bills: Utilities cost around €150, including phone data and cable TV. However, this can be much higher in the winter or depending on your family's consumption.
Leisure: For eating out once a week, going to the movies, and enjoying other activities, budget at least €400 a month.
Groceries: Groceries for a family of four in Faro should cost around €125 to €150 a week, so budget at least €500 a month.
Health care: If you need to purchase health insurance for the whole family, this will cost you at least €200 a month.
Education: While public schools are free, private international schools can cost between €6,000 and €20,000 a year. You could pay around €2000 a month for two kids just for education.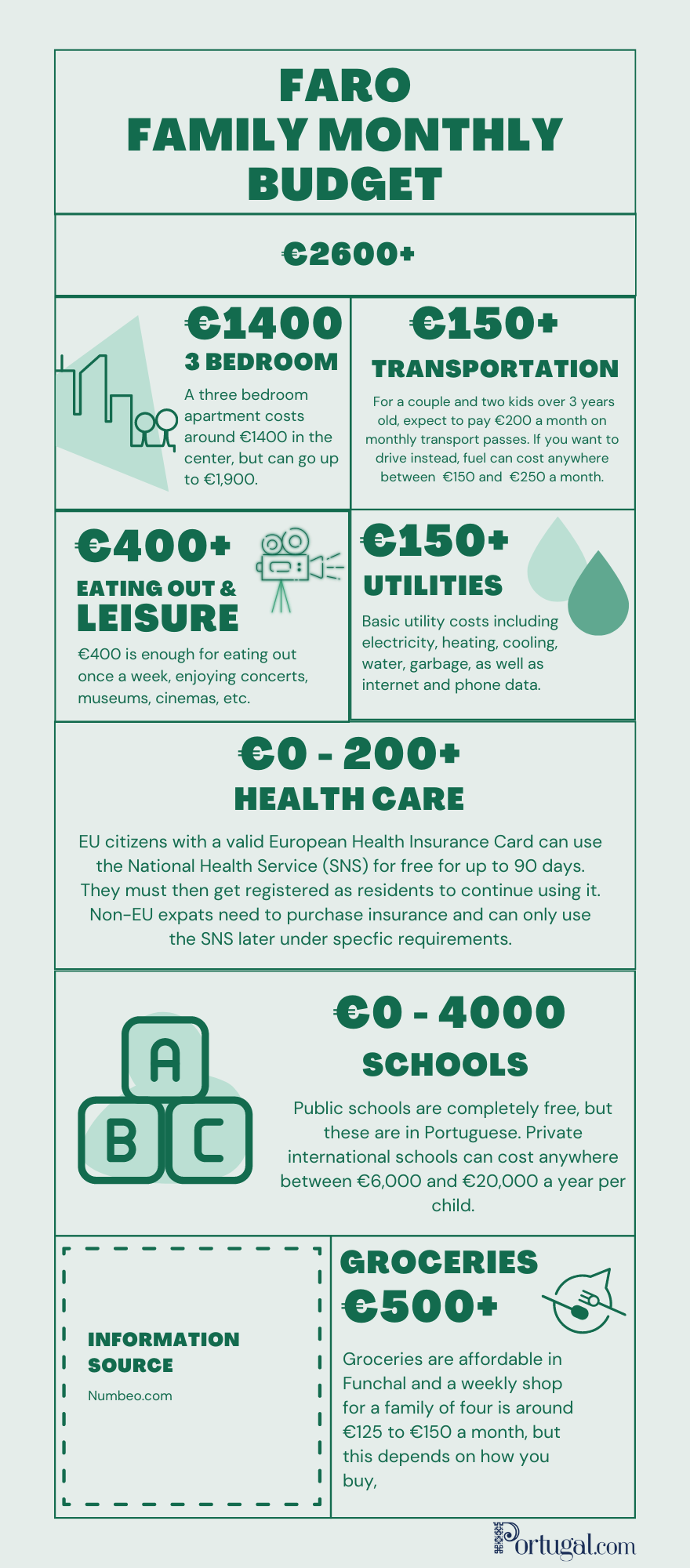 Finding Housing in the Algarve
Renting in the Algarve
As of July 2022, it costs around €11.7 per m2 to rent in the Algarve. For a 120m2 home, this would cost around €1400 a month. This average is the highest it has ever been in the Algarve. In contrast, renting in Lisbon costs an average of €13.8 per m2.
To find a place to rent, you can choose to enlist a rental agent from a well-regarded agency. Here are some of the most popular property portals and real estate agencies in Portugal that can help you find a home in the Algarve:
ReMax
Spotahome
Custojusto
Century21
Imovirtual
Idealista
Buying a Home in the Algarve
As of July 2022, the average price for a house in the Algarve is €2815 per m2. Prices have been increasing exponentially, by 14.6% since last year. With this average, a 120 m2 house would cost around €338,000.
If you are looking to get a mortgage in Portugal, this will be hard if you are not a resident. Non-residents will only be offered loans up to 65-75% of the value of the home or the sale price (whichever is lower).
However, if you are a fiscal resident, you can borrow up to 90% of the sale price (whichever higher).
Most banks will also not allow your existing debts and your new mortgage payments to go over 35% of your monthly income. Portuguese banks will usually give you a mortgage that runs for 25 years, sometimes up to 30.
However, this will depend on your age. The mortgage loan quality will also depend on your salary and assets, which a guarantor could help with. Make sure to get many pre-approvals from various banks before choosing the right one. It's also advised that you have a professional look over these.
How to Buy Property in Portugal

International Guide to Real Estate in Portugal: Buying a House in Portugal
3 Best Cities to Live in the Algarve
Before you move to the Algarve, we recommend scouting the area and exploring as much of the region as possible. While most of the Algarve has a similar environment, you will find that each city has its unique characteristics and fit different lifestyles. Here are the 3 best cities to live in the Algarve, so you know where to explore before making the big move.
If you dream of moving to the Algarve while avoiding crowds, Tavira is a great option. Tavira is located around 40 kilometers from Faro and the Spanish border. Around 29% of the population of Tavira is international.
The city was built alongside River Gilão, in an intricate of narrow roadways and white houses that offer a fairytale-like environment. You can find everything you need in the city center while still being able to enjoy Tavira's slow-paced life.
Tavira boasts some of the best beaches in the Algarve that, even in the summer, are less overrun by tourists than in other areas of the region. Praia do Barril is our favorite, featuring a quaint wooden bath over golden sand.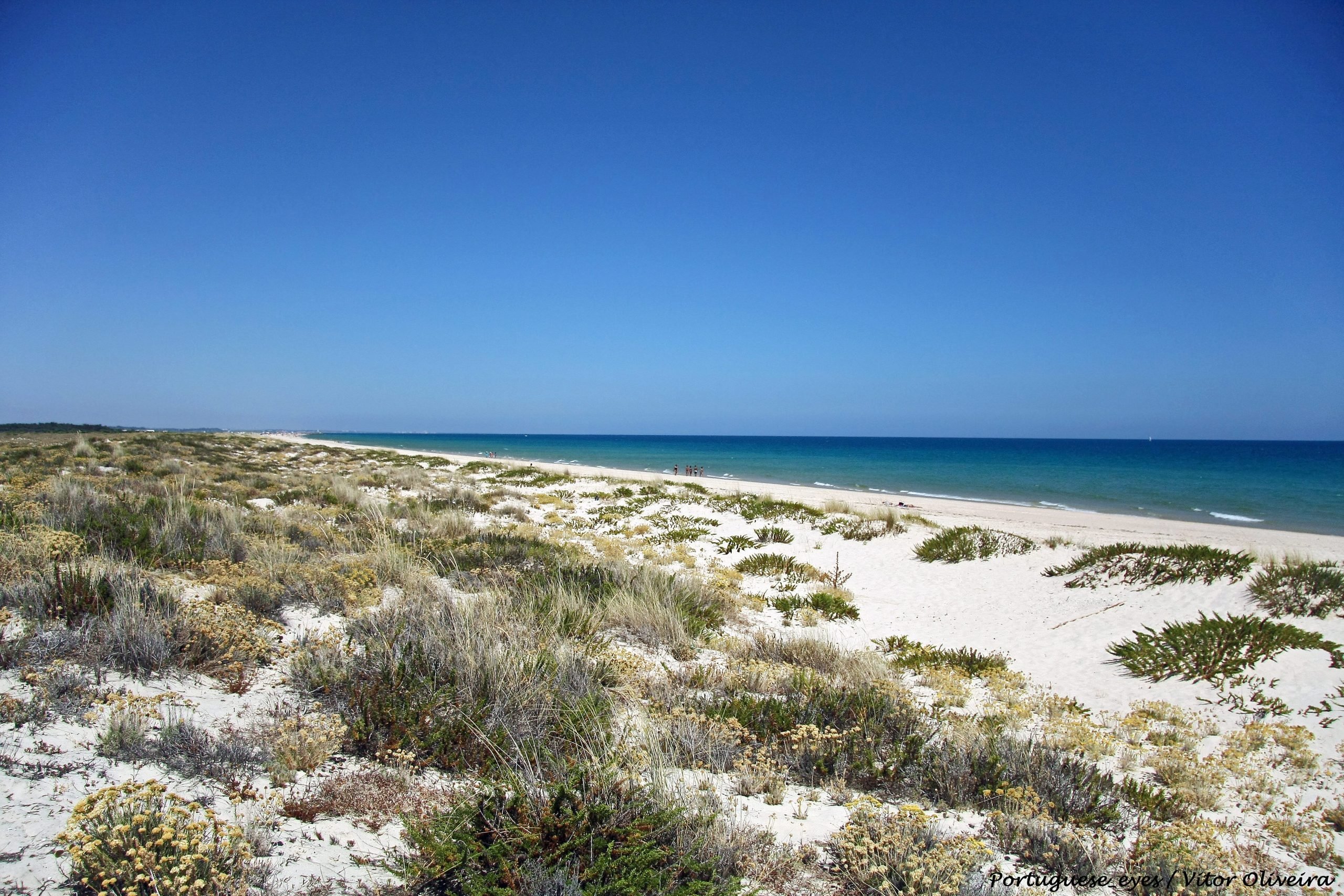 Lagos is one of the top tourist destinations in the Algarve and all of Portugal. Located on the western tip of the Algarve, Lagos has a large international community, with over 38% of its population being foreign.
If you want to live somewhere relaxing but with vibrant nightlife and community during the summer, Lagos is the place to be.
The city features smaller charming villages, as well as a large riverside promenade, churches, and historical attractions. It is also home to beautiful beaches such as Praia da Luz and Porto de Mos.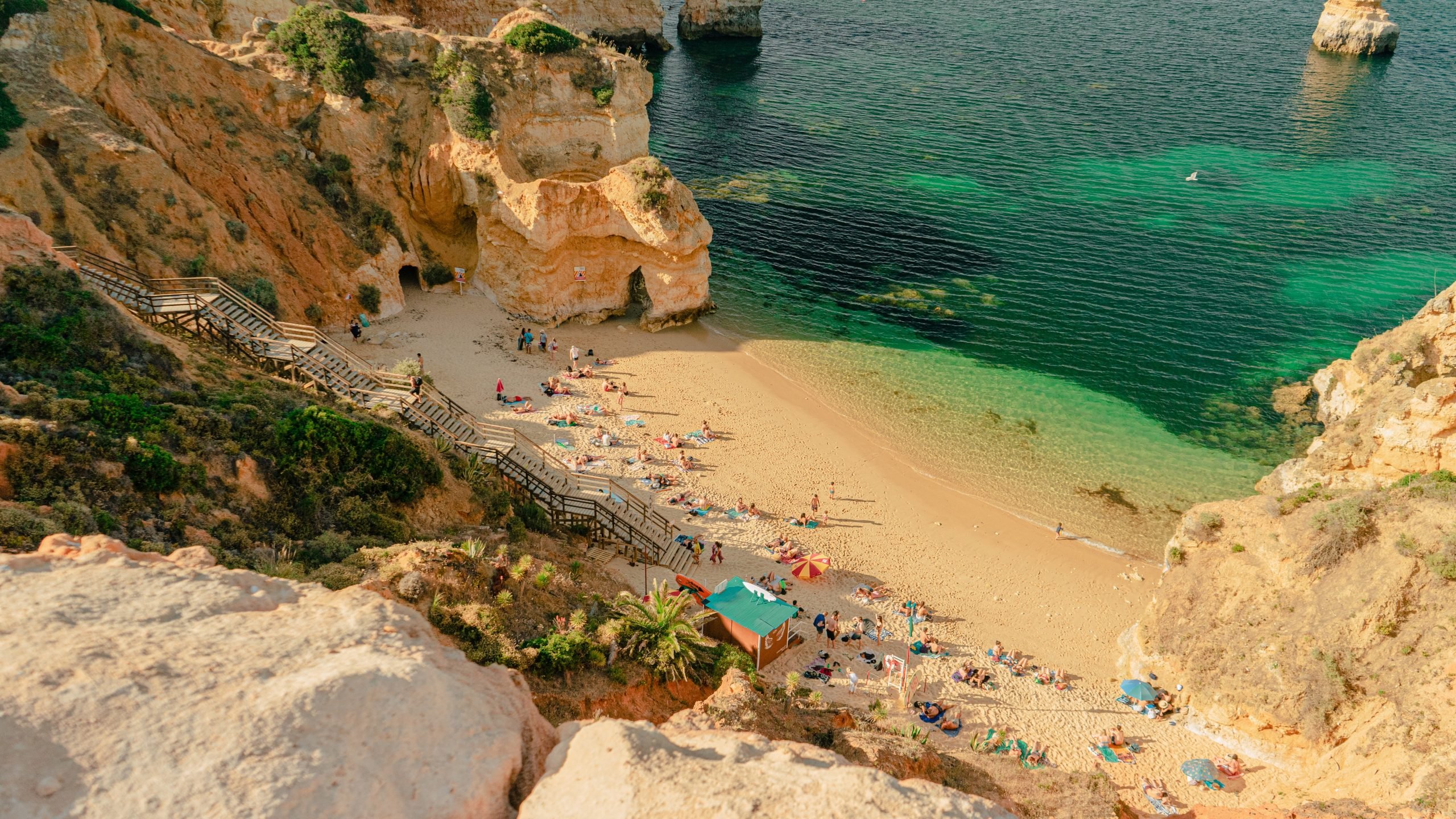 The capital of the Algarve and one of the largest cities, Faro is an expat hotspot and the most populated city. If you do not want to lose the feeling of living in a city, but still want to be close to nature and beaches, Faro might be the right home for you.
Faro is where the Algarve's international airport is located, as well as the university, shopping malls, and more. You will also find a thriving clubbing scene here, even in the winter! Everything you need, you will find in Faro.
If you want to be close to the city center but prefer a slower-paced life, consider moving to the islands in the Ria Formosa, such as Culatra. These are smaller communities, a few steps from the beach, that are great if you work remotely.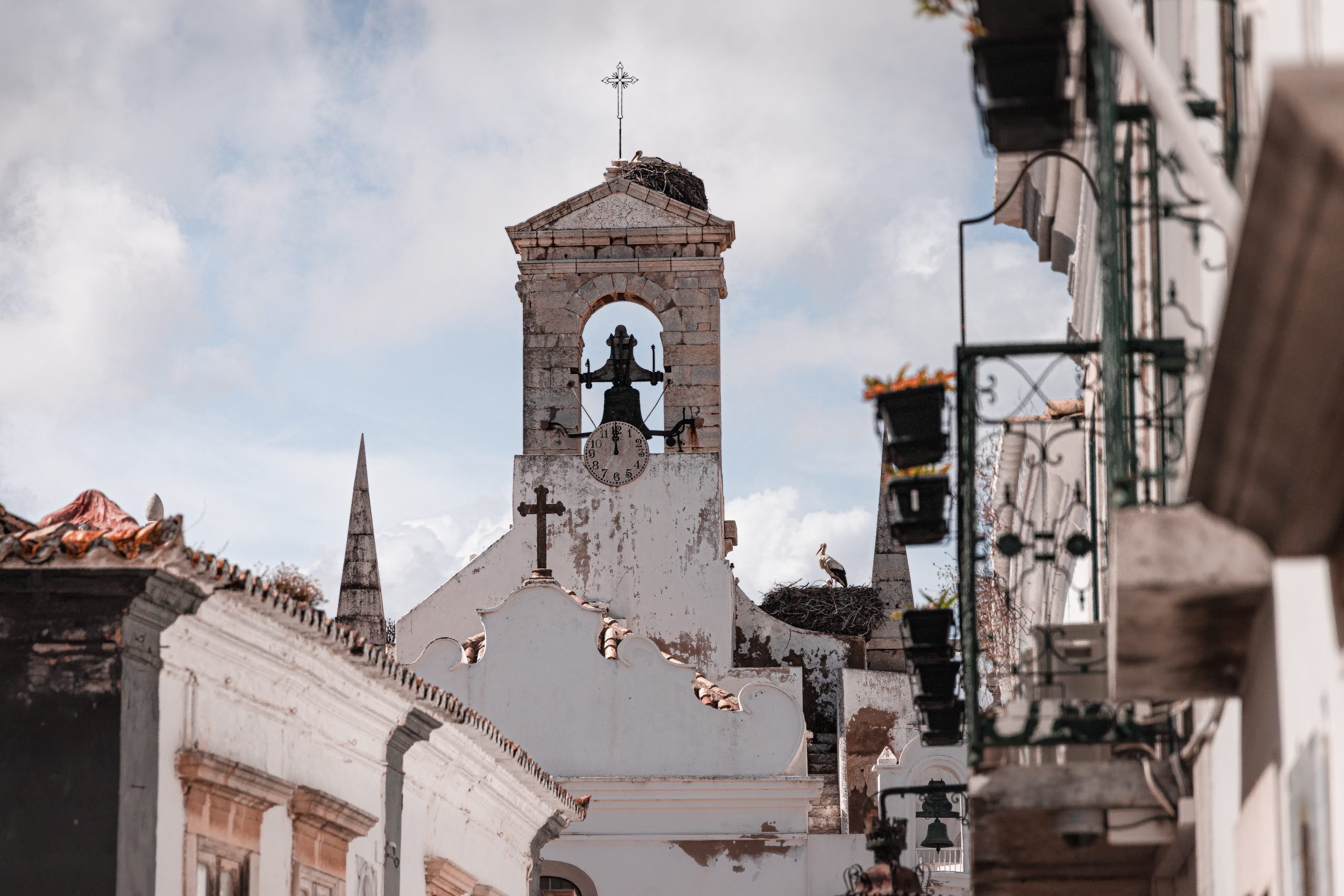 Due to decades of a vibrant international community, the Algarve features plenty of international schools at a more affordable price than the capital. These private schools usually follow a curriculum from the US or the UK and tend to teach in multiple languages.
You will find that most international schools operate between the ages of 3 years old and 18 years old. However, there are also a few international primary schools and even a Montessori school for young children.
Tuition fees in international schools in the Algarve vary from around €4,000 to €20,000 a year, with the average being less than €10,000 a year.
Here are some of the most well-known and top-ranked international schools in the Algarve:
Aljezur International School (Aljezur)
Algarve International School (Faro)
Vilamoura International School (Vilamoura)
Eupheus International School Algarve (Loule)
Brave Generation Academy (Lagos)
Healthcare in Portugal
Under the World Health Organization (WHO)'s ranking of healthcare systems, Portugal takes 12th place. Featuring both a private and public health sector, the country offers universal health coverage through the Servico Nacional de Saude (SNS).
All residents in Portugal, as well as visitors with a European Health Insurance Card (for up to 90 days), can access universal healthcare. All you need to do when you receive your residency permit is register with your local health center. You can then access public healthcare!
Health care in the SNS is not 100% free, but it is pretty close. The SNS occasionally charges low amounts for particular treatments and prescriptions.
However, children under 18 and people over 65 can enjoy 100% free healthcare. However, you usually won't pay a dime if you are sick and access emergency services.
If you prefer to use private healthcare, there are many clinics and hospitals available. Private healthcare is less expensive than in most countries, with an appointment costing around €40 to €50. Certain specialists, such as dermatologists, tend to be more expensive.
We recommend getting private health insurance to cover the costs of private healthcare. The average price for health insurance is around €50, but this can increase again depending on factors such as age.
Some insurance companies in Portugal only offer health insurance to people under 55, while others make it a lot more expensive for those in retirement.
Guide to Healthcare in Portugal
Learning Portuguese
It's harder to live in places like Lisbon or Porto without knowing Portuguese. The Algarve has had an expat community for decades, so many there speak English. However, you will feel more welcomed if you put in the effort to learn Portuguese.
You will likely be treated better and are less likely to receive bad service. Not knowing Portuguese also limits your ability to travel freely around the country and visit hidden gems like old villages with elderly people who don't speak English.
If you want to learn Portuguese, it will take you at least 600 hours to learn to speak it fluently. It will be a bit harder if you only speak English, but if you know French or Italian, this is an advantage.
Here are other platforms to learn Portuguese online:
How to Move to Portugal: Portuguese Visas
If you are already setting up the final details of your move, chances are this section isn't necessary. However, if you are still figuring out how to legally move to Portugal, you'll need an overview of Portuguese visas. If you are an EU national, you don't need a visa to live or work in Portugal.
To find out which visa is best for you, let's take a quick look at the most popular long-stay residency visas in Portugal: the Golden Visa, D7 Visa, and D2 Visa.
You need to be a non-EU/EEA/Swiss national to be eligible for these. All of these visas share similar benefits:
Travel freely within the Schengen area

Being able to study and

work in Portugal

Family reunification

Eventually, Portuguese citizenship
The Portugal Golden Visa might be suitable for you if you have the funds to invest in the country. For example, if you are already considering buying a house, this could get you your visa. However, you can no longer buy a primary home in Algarve to qualify for this visa.
Nevertheless, you can make other investments such as an investment fund, capital transfer, job creation, and donation.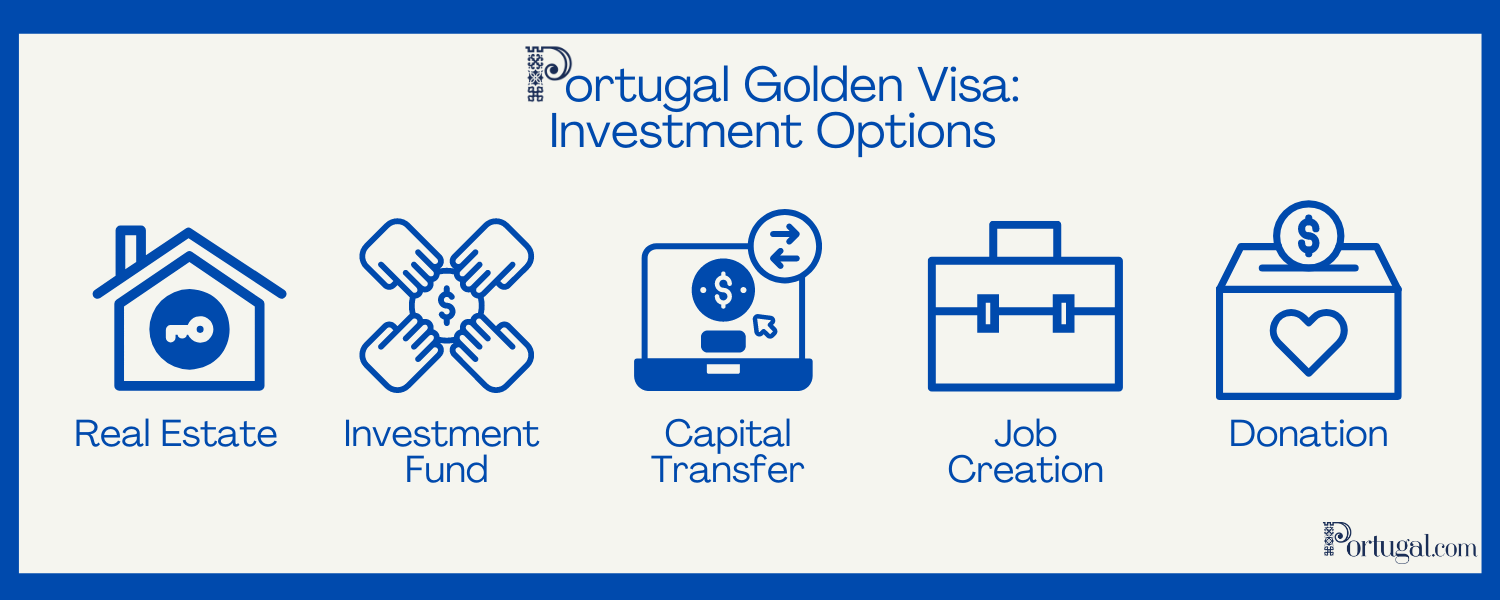 Need a more affordable visa? The Portugal D7 Visa is great if you want to retire in the Algarve or if you are a digital nomad. It requires no investment!
This visa is for non-EU/EEA/Swiss citizens who want residence in Portugal and have a reasonable passive income. This income can come from real estate, a retirement pension, a salary, etc.
The minimum passive income required is €8,460 per year for the main applicant. For a spouse, you must add 50% to this (€4,230); for a dependent child, you must add 30% to this (€2,538).
Are you an entrepreneur, freelancer, or independent service provider? The Portugal D2 Visa could be the right path for you!
You might be eligible for a D2 Visa if you want to start a business or startup in Portugal, transfer your existing one to Portugal, and invest in a business in Portugal.
To apply, you must put together a viable business plan that will be evaluated in terms of its economic, technological, and cultural impact.
Regarding cost, the D2 Visa would sit right in the middle between the D7 Visa and the Golden Visa. You must invest in the company's share capital, which immigration firms advise should be at least €50,000.