Lisbon is one of the most LGBT friendliest European capitals, particularly the areas of Bairro Alto and Principe Real. The city is filled with iconic gay bars and an underground drag scene, as well as a diverse community of queer people. One of the oldest cities in Western Europe, Lisbon has always had an underground gay scene. In the 18th century, writer William Beckford escaped England after allegations that he was gay and moved to Sintra, in Greater Lisbon. Today, Lisbon is a welcoming European capital for LGBT people, hosting Gay Pride every year in June.
However, this was not always the case. During the fascist dictatorship of Salazar, homophobia was widespread, and heteronormative family values were imposed. A few years after the Carnation Revolution on the 25th of April, 1974, the once underground LGBT scene came out into the real world, with various bars popping up, particularly in Lisbon. Let's go through our top LGBT+ bars and clubs in Lisbon, just in time for Lisbon Pride 2022.
1. Trumps
Trumps is one of the most iconic queer clubs in all of Portugal, founded almost 80 years ago in the 80s. Located in Principe Real, the club is mostly full on Saturday nights and plays house and dance music, as well as pop. Known for its quality drag queen nights, this club is a key player in the capital's queer scene and history. However, Trumps welcomes all and is actually quite popular with straight women. The club also hosts art exhibitions and cultural events showcasing queer art during the day. Internationally renowned artists have performed at Trumps including Fergie and Conchita Wurst, as well as queer Portuguese icons such as the one and only António Variações.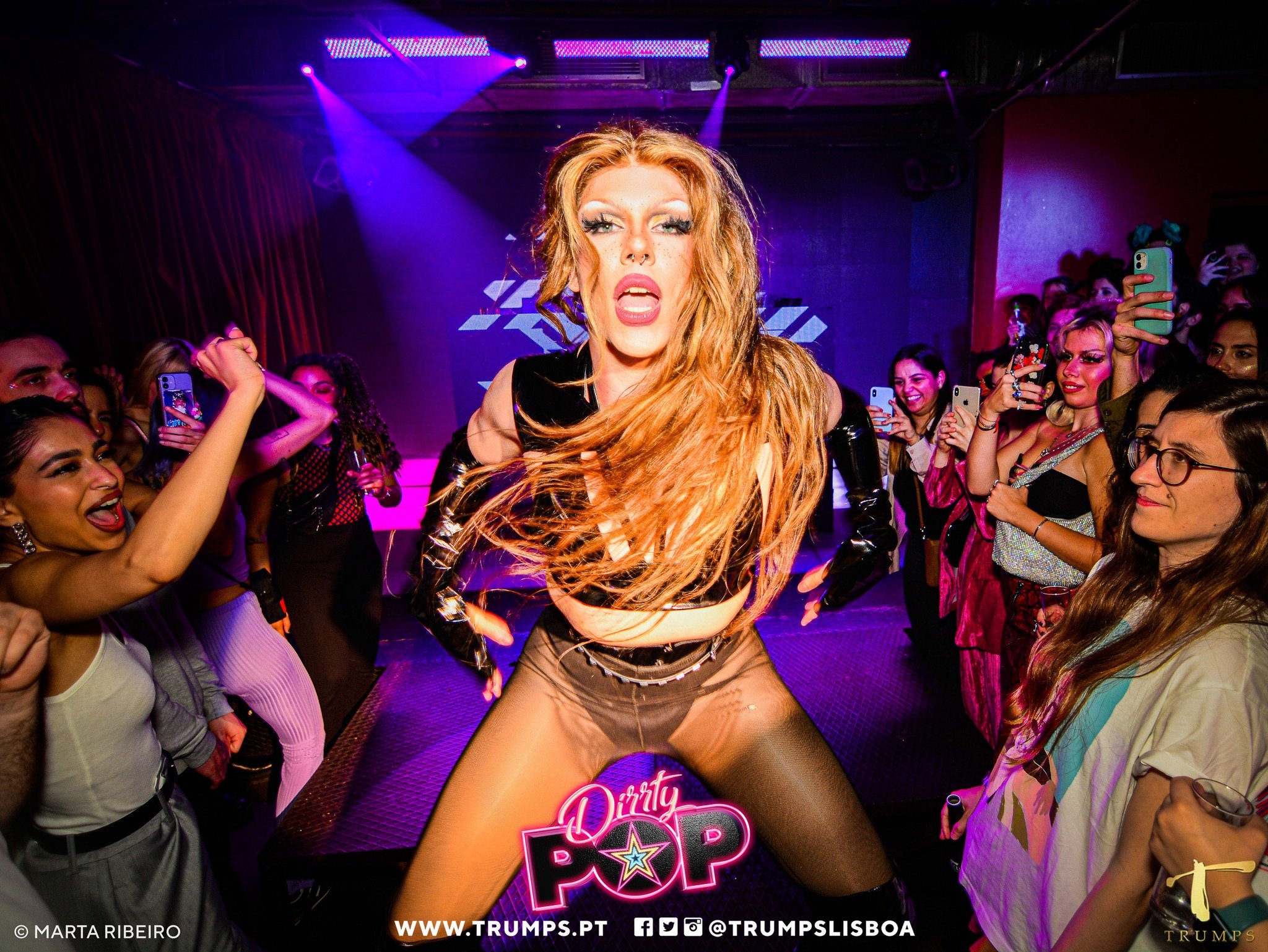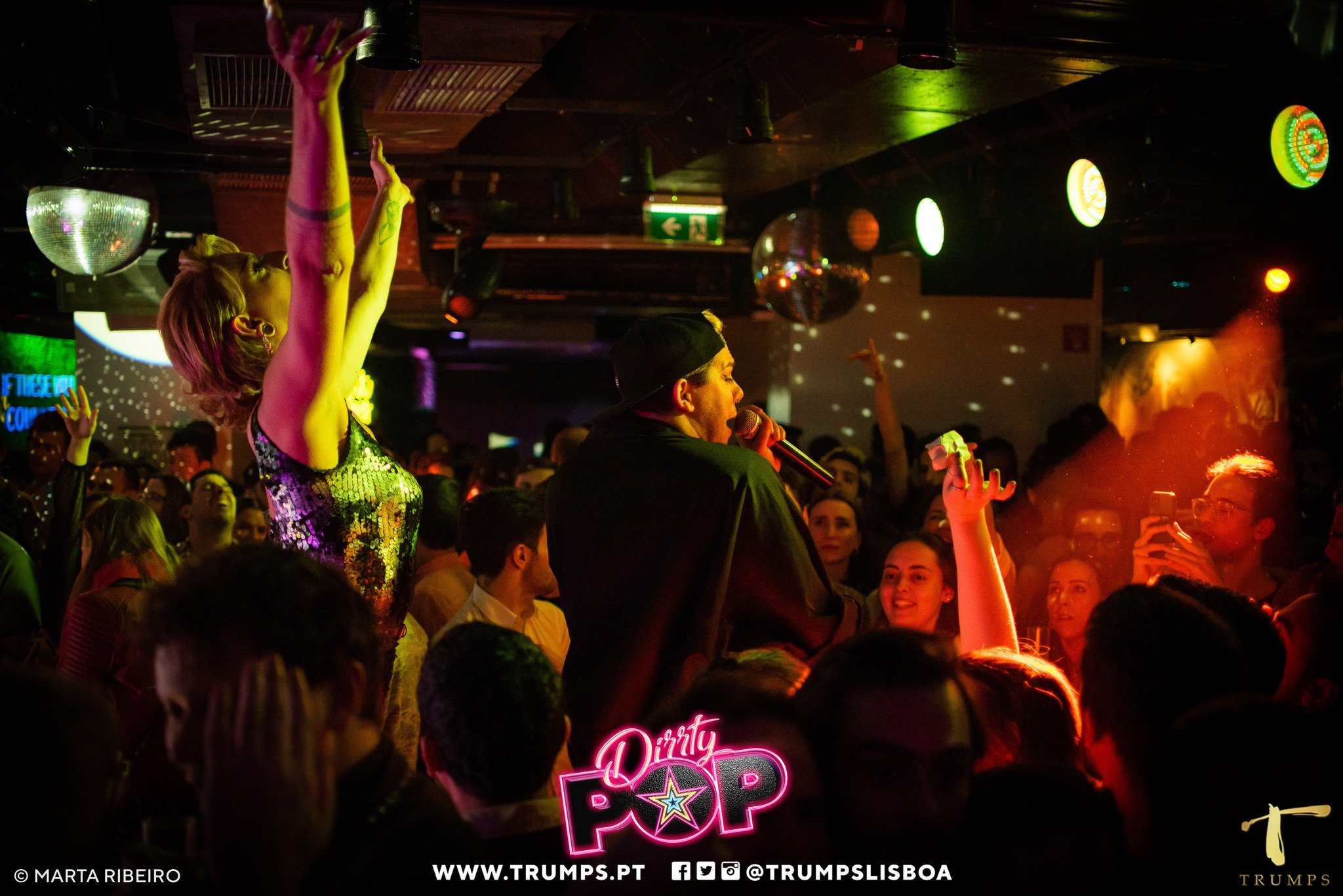 2. Finalmente
Finalmente opened its doors in 1976 and opened the doors to a rich queer nightlife, after decades of an oppressive dictatorship. Finalmente is known for having some of the highest quality drag in the country. You'll get to watch lip-sync performances, as well as performances with up-and-coming drag talents. This place is a small venue, but don't let that put you off, it will make you feel you are a part of the Portuguese drag community. You can catch a drag show every night at 3 am and the club is open until 6 am.
3. Posh Lisbon
Created by businessman Stefan Matarozzo who worked in the industry for over 10 years, Posh Lisbon is a queer Lisbon nightclub that is committed to creativity and professionalism. With drag nights, as well as theme nights such as stripper nights, Posh Lisbon provides a unique queer night out. From pop, Brazilian music, and more, you will find an event for you at Posh Lisbon.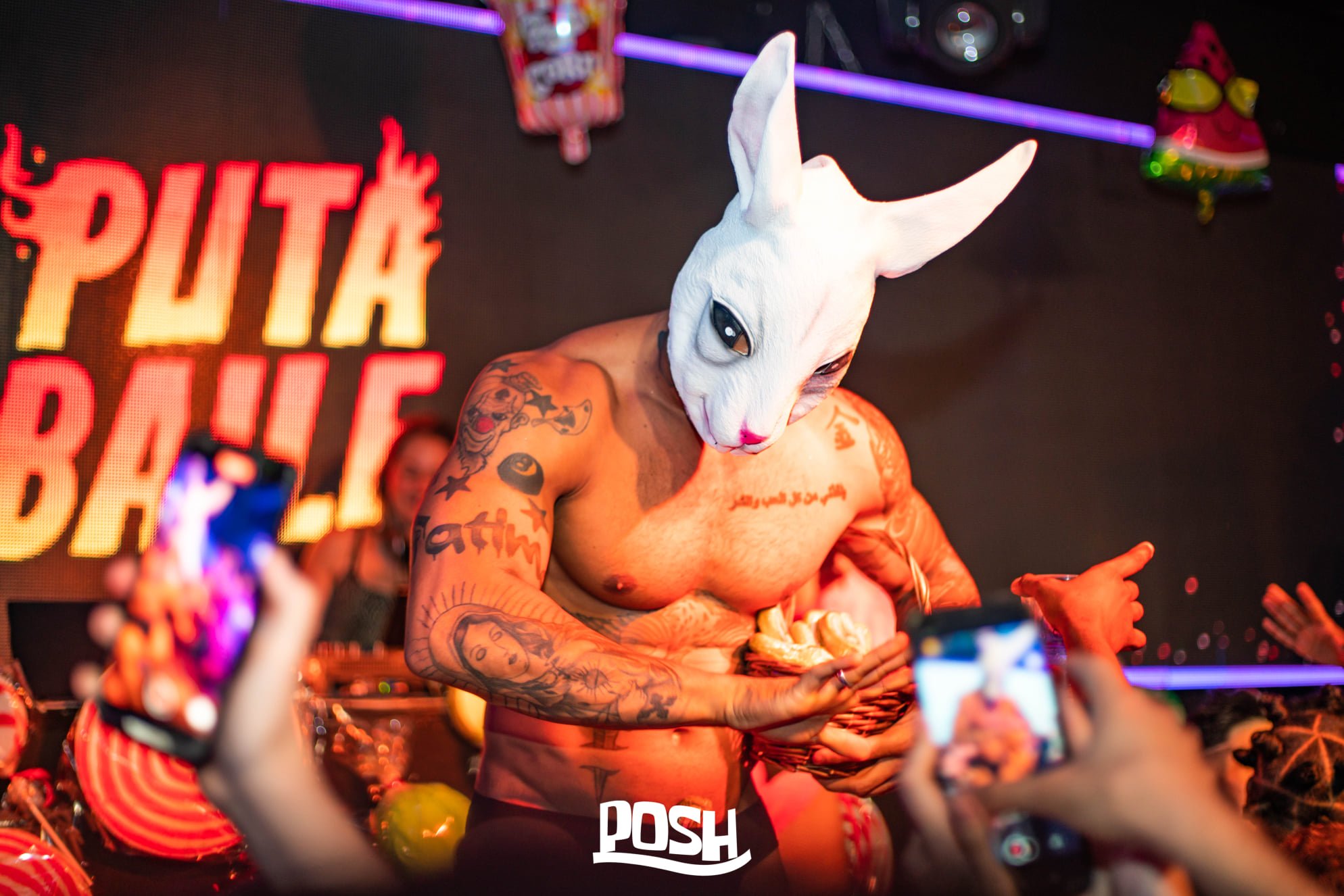 4. Shelter Bar
Shelter Bar is a Bear Bar in Principe Real. In gay culture, a bear is a larger and hairier man who reflects an image of "masculinity". Think of a Lumberjack with a full beard, that's what a bear looks like. However, Shelter Bar is open to all, so no need to grow a beard. This place offers a 2 for 1 happy hour, as well as food for after those messy nights. From house to pop and 80s, you'll find a night for every music taste at Shelter Bar.
5. Purex
Located in Bairro Alto, Purex is a gay and lesbian bar with quirky vintage decor and a vibrant environment. On the weekends, Purex bar's dance floor is filled with visitors of all ages, as well as tables for socializing. Featuring affordable prices, make sure to visit Purex on your next night out in Bairro alto and look out for their theme nights!
6. Cru
Cru is a gay bar that features fetish parties, as well as raunchy naked and underwear nights. Entry is 5 euros including a locker for your belongings and the bar features a bar with drinks and snacks, as well as darkrooms and cabins. They also feature a sex shop selling condoms, lube, and more.
7. Side Bar
Located on a popular corner of Bairro alto, Side Bar offers a variety of cocktails in a friendly and inviting environment. This place is open in the afternoon until 2 am, featuring music at night for some dancing. Although it is quite a small space, you can take your drink outside and mingle with the rest of the queer community in Lisbon.
8. Tr3s
Serving the LGBT+ community since 2010, Tr3s was elected one of the 10 best bear bars in the world by Bear World Magazine. The perfect spot to organize a birthday party or visit on a themed party night, this place is often busy and vibrant. Located in the gay heart of the city, Principe Real, Tr3s also features an outdoor terrace to have a drink after work, which many other bars do not have.
9. Primas Bar
Primas Bar might look like a classic Portuguese tavern, but the juke-box bar is actually a lesbian bar, although it is welcoming to all. Located in Rua da Atalaia, this place serves Spanish cuisine, while later at night it becomes a place for dancing. While the bar gets quite full, you can take your drink outside as the street is often filled with queer people socializing and having beers.
10. Bar 106
Opened in 1990, Bar 106 is an iconic bar in the Lisbon queer scene, located in Principe Real. Before, you needed to ring the bell as this place always had its doors closed, allowing for an intimate environment. Now, they tend to keep their doors open but the great atmosphere is still present. The clientele at this place varies in age, and both locals and tourists frequent Bar 106. Some nights at the bar have a unique theme and 106 even hosts impromptu games to get people to mingle and get to know each other.
11. Lux Fragil
Founded in 1991 in Santa Apolonia, Lux Fragil is one of the most exclusive clubs in Lisbon and is renowned in Europe for its selection of electronic music DJs. While Lux is not officially a gay club, it is incredibly LGBT+ friendly. Major DJs from all over Europe play in Lux every week and the club mostly plays techno, especially downstairs. Lux offers views of the Tagus river from its balcony, as well as a rooftop terrace that opens in the summer. The dress code for Lux is not formal so no need to wear heels and a dress – you'll be the only one. However, you should try to dress nice, even if you're wearing sneakers.
⬇️Please share your favorite gay clubs and bars in Lisbon in the comments below⬇️