Is Portugal LGBT Friendly?
Portugal is known as one of the most LGBT-friendly countries in the world. LGBT people have access to a variety of rights such as gay marriage and adoption. Cities like Porto and Lisbon are accepting and have a large LGBT community.
Despite most laws on LGBT rights being progressive, we will not sugarcoat it. Portuguese societal views tend to reflect homophobia and transphobia. Like in most parts of the world, LGBT people are still discriminated against. Unfortunately, gay couples and trans people might still get shouted at on the street, even in the capital. In fact, out of the reported incidents of discrimination to ILGA Portugal in 2020, most of them were verbal insults and threats. Despite being known to be more accepting, Lisbon (32%) and Porto (15%) had the most reported incidents of discrimination and hate crimes against LGBT people. The Azores, for example, had 0 reports. This does not mean that discrimination does not occur, but rather that it goes unreported, or that LGBT people tend to move to urban areas. ILGA also found that 79% of young people had witnessed anti-LGBT bullying.
Still, queer people in Portugal have persevered for decades and have built a beautiful community. One that as an LGBT expat, you will be welcomed into with open arms.
LGBT History & Rights in Portugal
LGBT rights in Portugal are some of the best in the world, having improved the most in the 2010s with same-sex getting legalized in 2010. Let's take a look at a timeline of LGBT rights in Portugal:
1852 First time same-sex sexual activity is decriminalized by Mary II and Ferdinand II
1886 Same-sex sexual activity was made a crime again by Louis I
1982 Same-sex sexual activity decriminalized again, only years after the end of the oppressive and homophobic fascist dictatorship
2001 Same-sex unions are recognized, also known as a De Facto Union (not marriage)
2003 Laws against discrimination on the basis of sexuality were introduced, including access to employment and protection against sexual harassment and discrimination
2004 Portugal becomes one of the only countries to have a ban on discrimination based on sexual orientation in its Constitution. This does not apply only to employment, but to all aspects of society
2007 Hate crime laws start to cover sexual orientation
2008 Sexual orientation and gender identity are recognized as reasons to apply for asylum in Portugal
2010 Same-sex marriage is legalized under the Socrates Socialist Government and passed in the Assembly of the Republic due to the support of other Left-wing parties.
2011 There's a new Law of Gender Identity that allows trans people to change their legal gender on identity documents
2013 Hate crime laws start to cover gender identity
2015 Gender identity becomes a protected ground of discrimination concerning employment. May 17 becomes the "National Day Against Homophobia and Transphobia"
2016 Same-sex adoption becomes legal. Lesbian couples are given access to IVF.
2018 Those 18 and above can change their legal gender on official documents without ANY requirements. However, minors aged 16 and 17 can only do so with parental consent and a psychological opinion. Intersex minors also become protected from invasive surgical procedures.
2021 In March during the COVID-19 pandemic, many donations by men who have sex with men (MSM) were rejected. The Portuguese Institute of Blood and Transplantation then published new guidelines that said that MSM could give blood.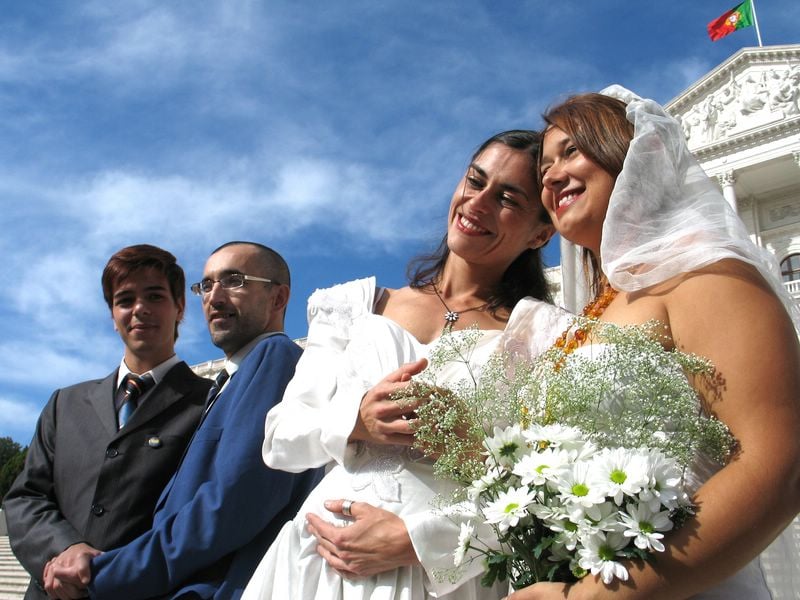 There has also been controversy in the past decade surrounding surrogacy. Surrogacy was completely banned but since August 2016, surrogacy has been allowed under certain scenarios such as when a woman is born without a uterus. These scenarios are quite restrictive and do not apply to same-sex couples, as well as most heterosexual people.
Most LGBT Friendly Places in Portugal
Lisbon is one of the most LGBT friendliest European capitals, particularly the areas of Bairro Alto and Principe Real. The city is filled with iconic gay bars and an underground drag scene, as well as a diverse community of queer people. One of the oldest cities in Western Europe, Lisbon has always had an underground gay scene. In the 18th century, writer William Beckford escaped England after allegations that he was gay and moved to Sintra, in Greater Lisbon. Today, Lisbon is a welcoming European capital for LGBT people, hosting Gay Pride every year in June. The birthplace of Amália Rodrigues, the iconic Fado singer, Lisbon is rich in culture, history, and striking views.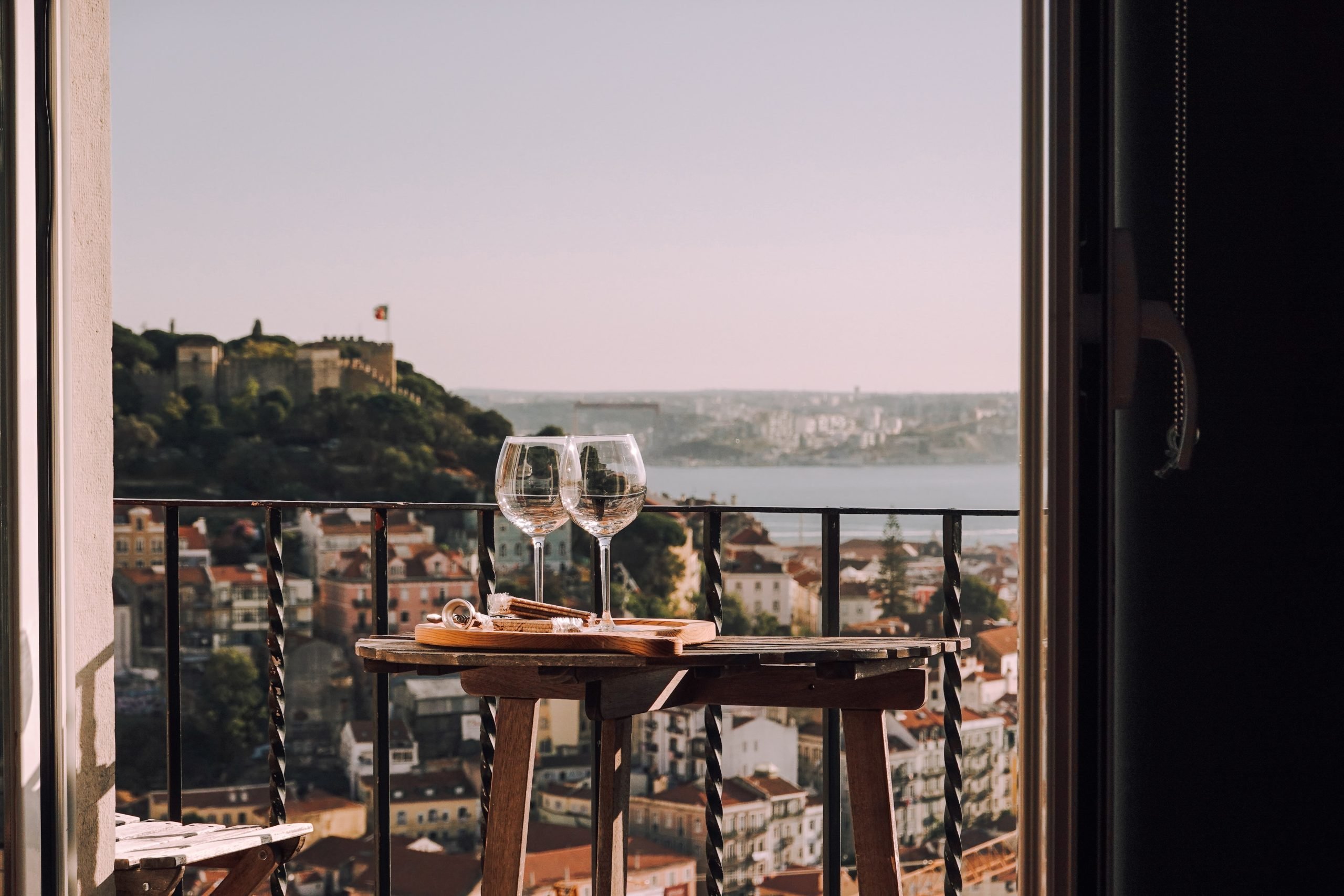 The second-largest city in Portugal after Lisbon, Porto is home to an underground LGBT scene. While the city boasts fewer bars and activities for LGBT people than the capital, the community has built a home for itself with iconic places such as the drag club Invictus and the gay cafe Pride Coffee. While still underground, the city has plenty of queer saunas such as Sauna Camoes and Sauna Thermas 205. Porto is also one of the most visited places in Portugal by tourists and was elected Best European Destination in 2010 and 2014. . From traditional Portuguese activities like Port wine tasting to historical attractions, as well as activities to do with children, the city has a lot to offer. See our full guide to Porto here.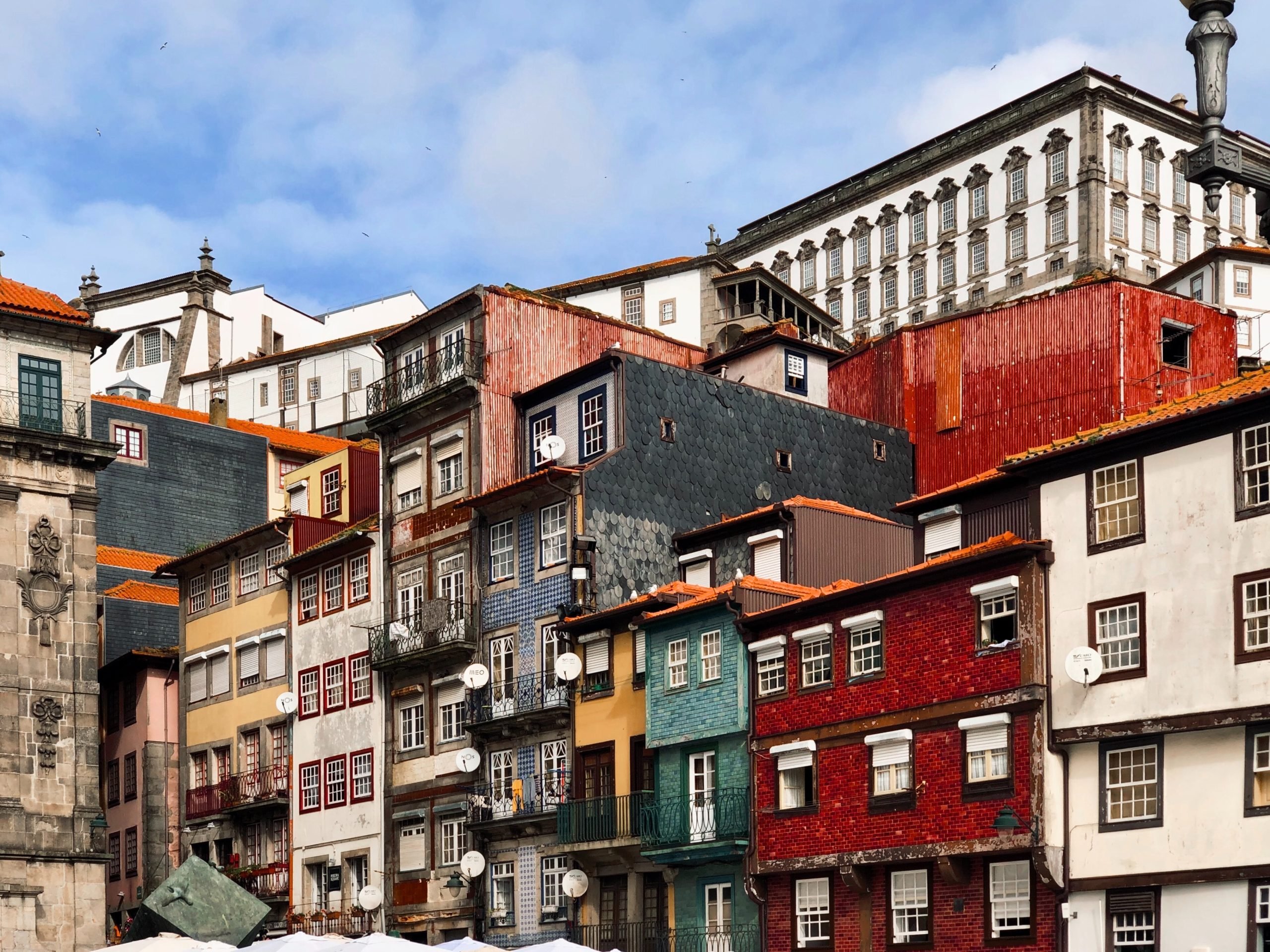 While many think that only Lisbon and Porto have a vibrant LGBT scene, the region of Algarve has always been a safe haven for queer immigrants and retirees. This region is geared towards tourists and is very internationalized. From luxury to affordable restaurants, amazing hotels and gay nightclubs, and the best beaches in the country, the Algarve is the perfect LGBT getaway, having retreats and hotels catered to LGBT people and founded by LGBT people. The best cities to visit as an LGBT tourist are Tavira, Lagos, Albufeira, and Portimão.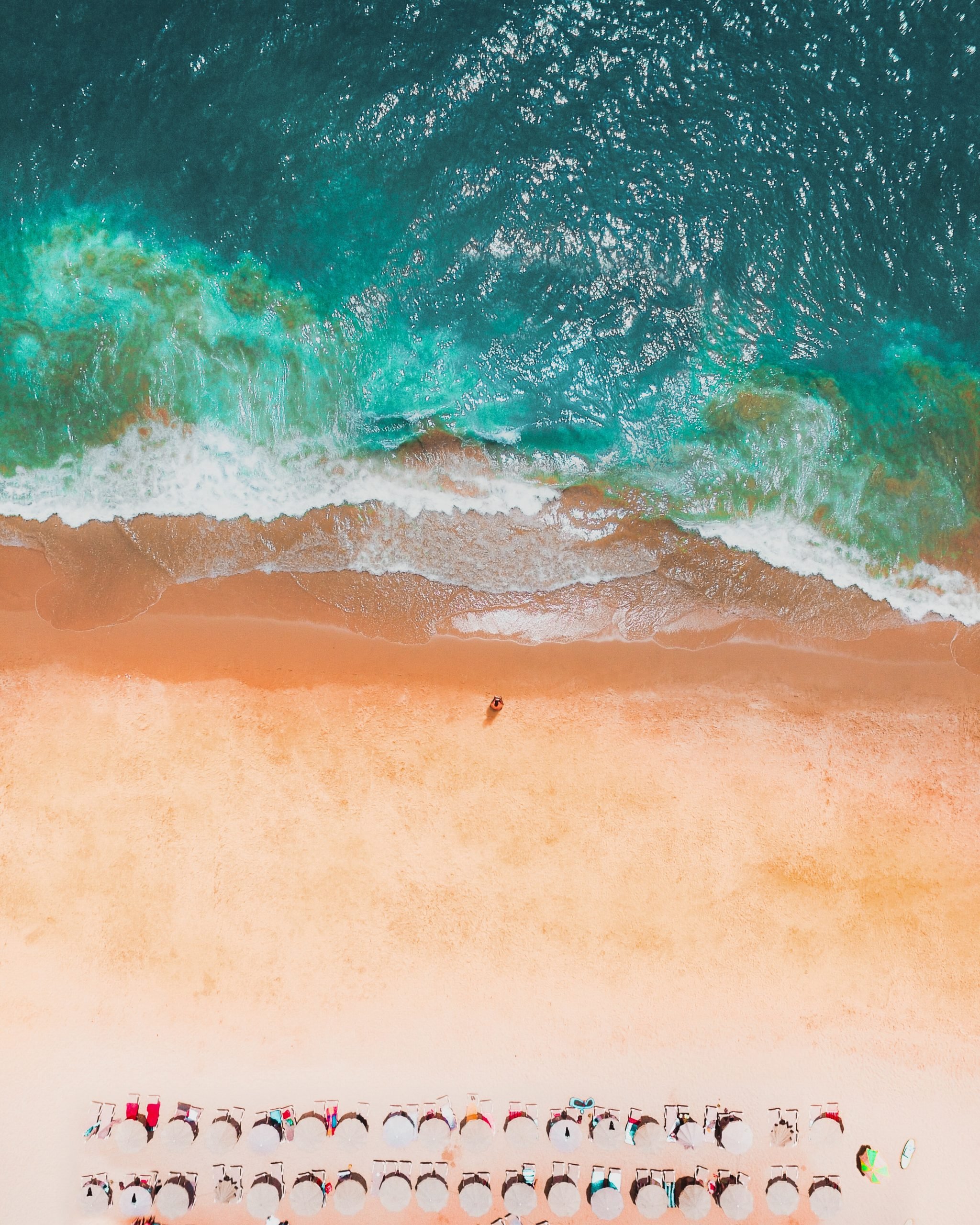 LGBT Activities in Portugal
1. Gay Gyms in Portugal
Going to the gym as an LGBT person can feel daunting, being surrounded by all that (let's be honest) toxic masculinity, can make you feel uncomfortable, as well as fearful. While more common in other countries, Portugal has been falling less behind in recent years with new gay gyms, as well as gyms for the whole LGBT community. A great LGBT gym is Matchbox Crossfit, a modern gym in Lisbon that offers high-intensity classes daily, as well as high-quality weight training equipment.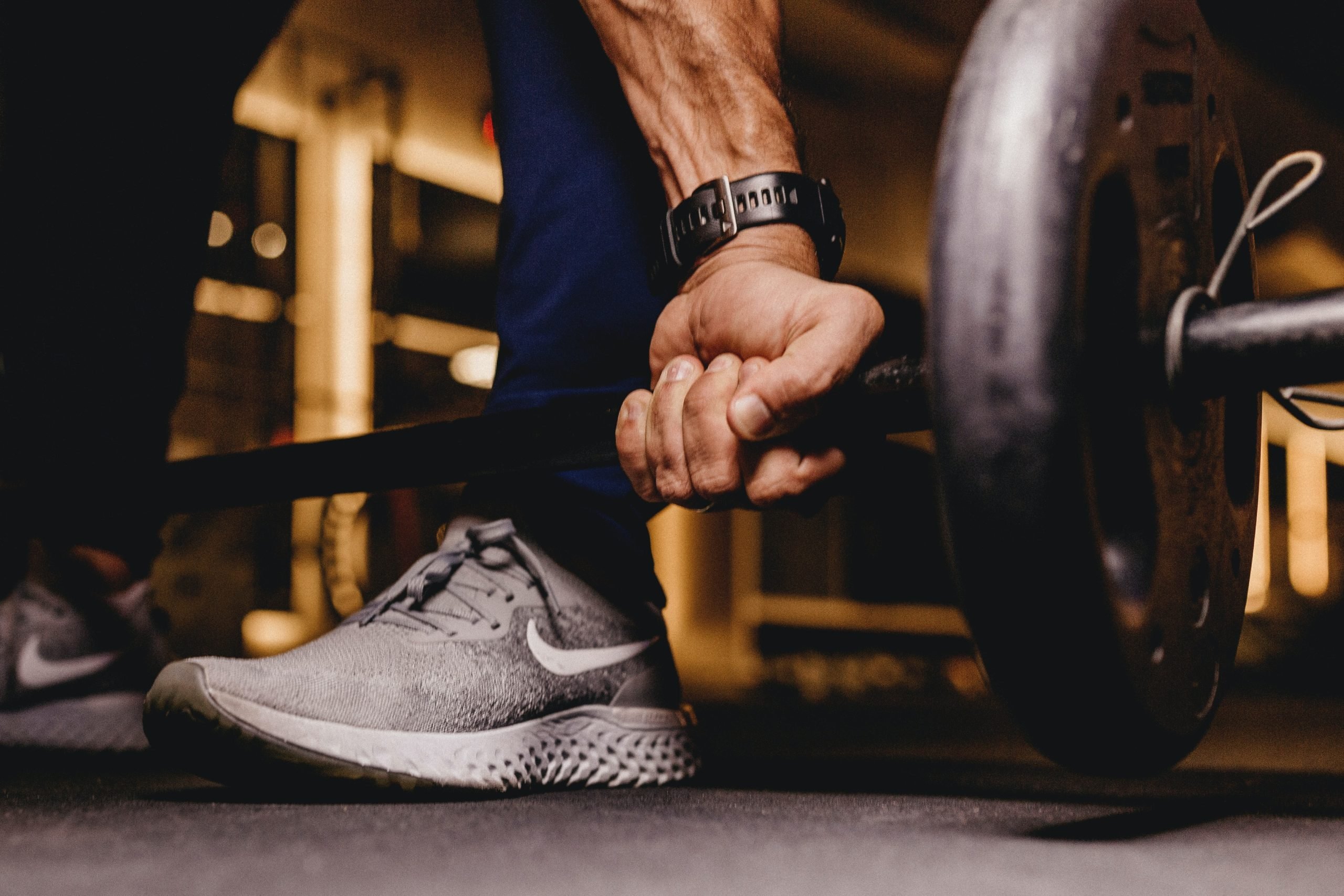 2. Gay Saunas in Portugal
Gay saunas have always been a part of gay culture. For centuries in Europe, saunas were a place where gay men could come together as a community, outside the dangers of the real world. Portugal has an underground gay sauna and bathhouse scene. You'll find these in Porto and Lisbon. Sauna Camoes in Porto is over 340 square meters and has a bar, dry sauna, Turkish bar, as well as locker rooms and showers. Trombeta Bath, in Bairro Alto, Lisbon is the most famous gay sauna in Portugal. It has loads of amenities: a sauna, steam room, jacuzzi, movie area, bar, a lounge and more. This place even offers HIV and STD testing, as well as free condoms. They also offer a live sex show and a fetish and underwear shop.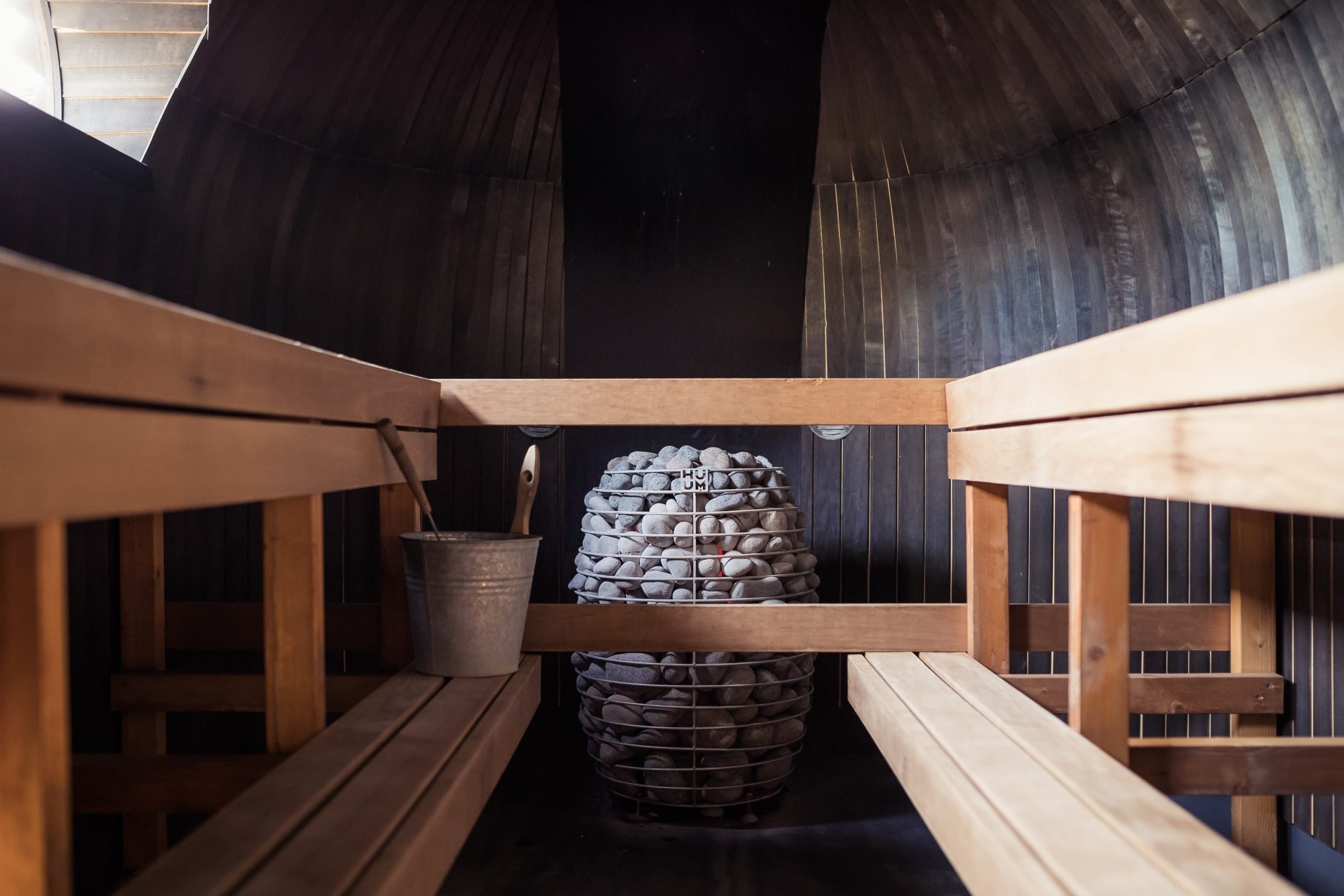 Although there are no "official" designated gay beaches, there are a few nudist beaches in Portugal that are particularly popular with the whole of the LGBT+ community, such as Praia do Meco (Sesimbra) and Praia da Bela Vista (between Costa da Caparica and Fonte da Telha). One of our favorite beaches is Praia do Homem Nu which literally translates to "the beach of the naked man". Located in Tavira, Algarve, this beach has been popular with naturists for over 20 years. This beach is popular with gay men, in particular, many who travel from all over the world to visit. The walk is usually long to this beach, but recently a beach train had been installed to take you there for free.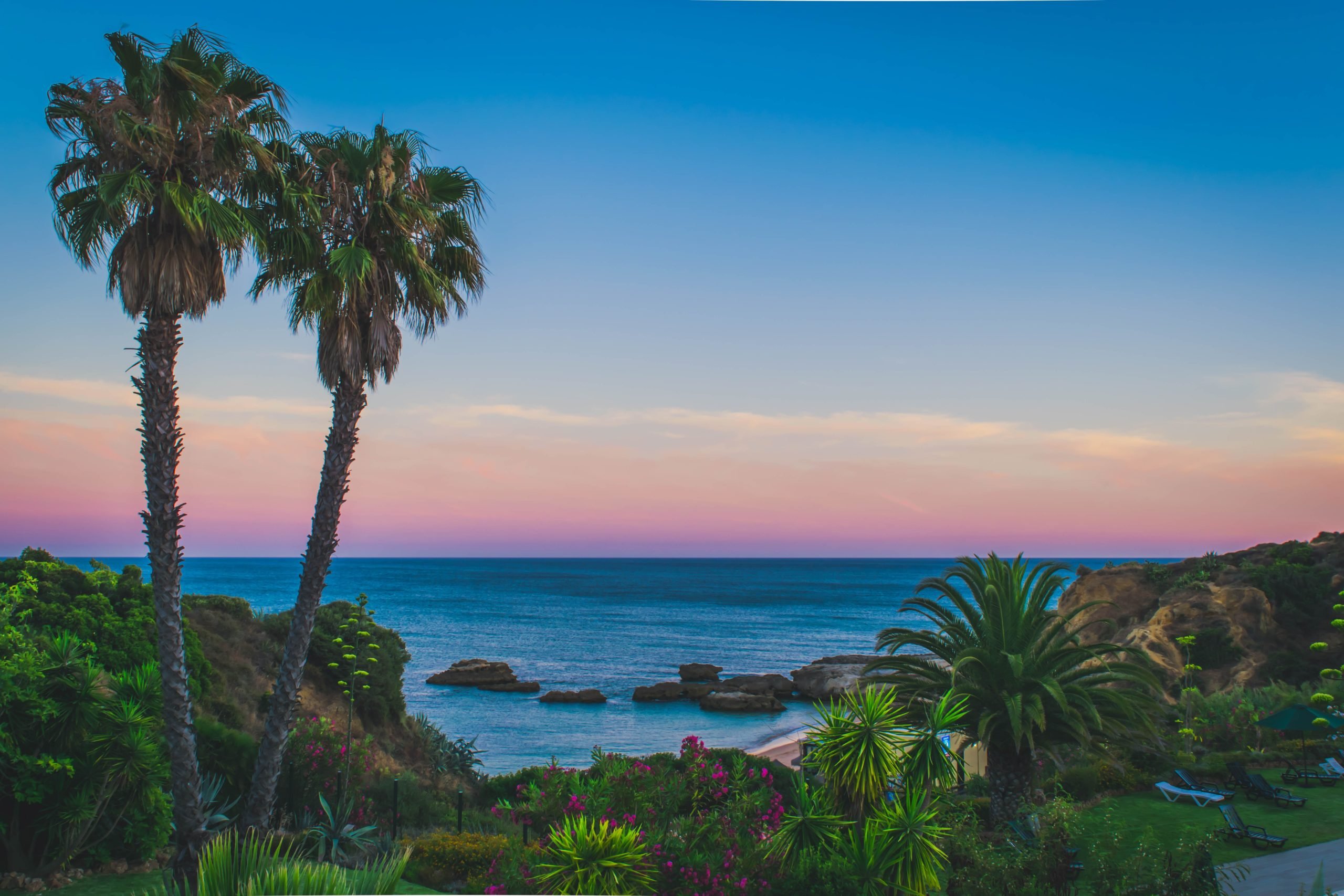 4. Lisbon Pride
Major cities in Portugal celebrate Pride every year, however, Lisbon hosts the largest one. Lisbon Pride is also known as Arraial Lisboa Pride and is organized by ILGA, the largest organization fighting for gay, lesbian, bisexual and transgender people in Portugal,  in partnership with the municipality of Lisbon. Arraial Lisboa Pride is the largest LGBTI event in Portugal and since 1997 has been bringing visibility to the lesbian, gay, bisexual, trans, and intersex community. The celebration occurs in Terreiro do Paço in July, with food, music, and performances. The event is 100% free and welcomes hundreds of thousands of people every year.
5. Gay Bars in Portugal
During the fascist dictatorship of Salazar, homophobia was widespread, and heteronormative family values were imposed. A few years after the Carnation Revolution on the 25th of April, 1974, the once underground LGBT scene came out into the real world, with various bars popping up, such as Finalmente and Trumps. We will get into the 7 best gay bars and clubs in Portugal in the following section.
Top 7 Best Gay Bars & Clubs in Portugal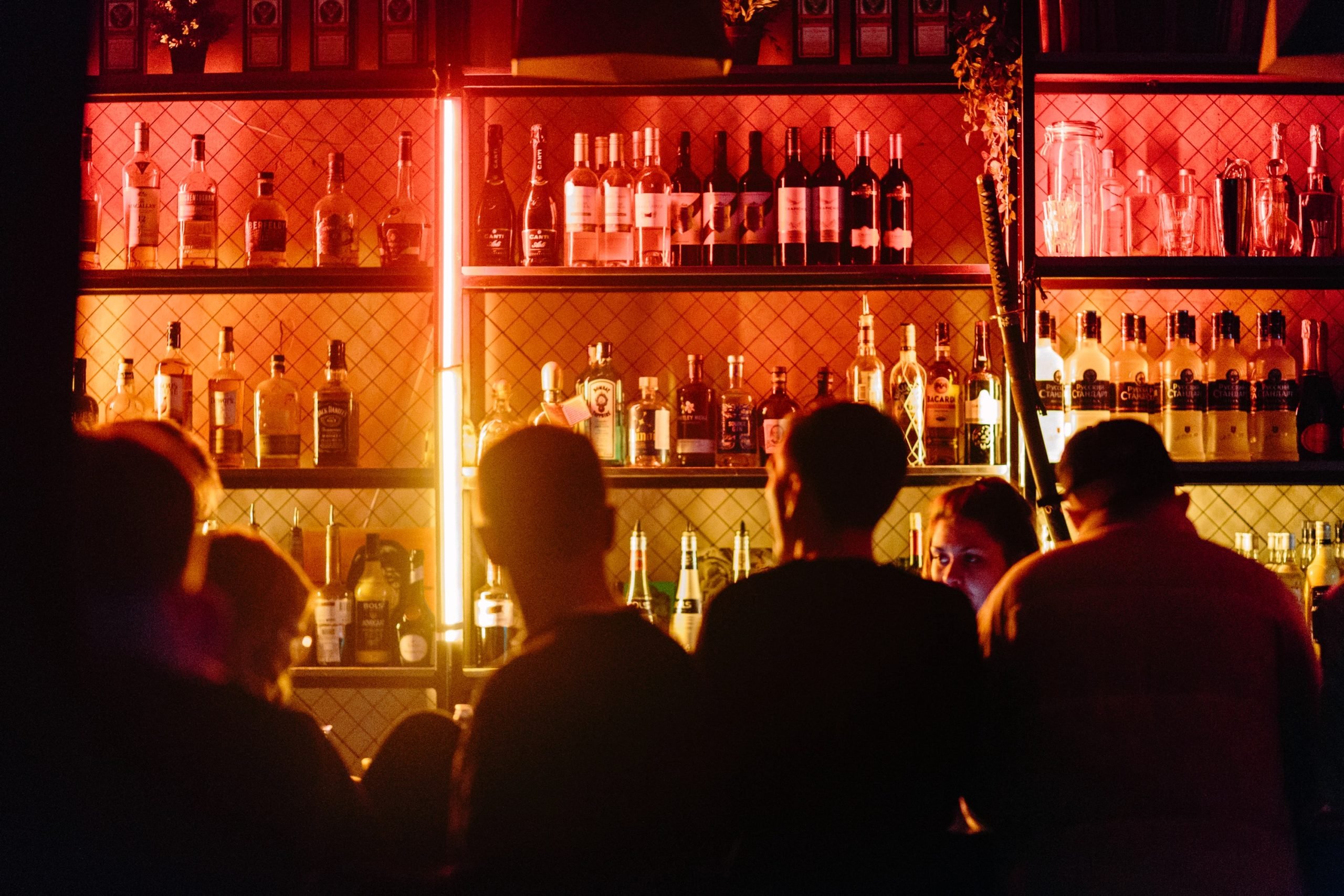 1. Trumps, Lisbon
Trumps is the best-known LGBT club in Portugal. Founded in Lisbon almost 40 years ago, this iconic venue had performances by iconic Portuguese figures such as António Variações and is the first LGBT club that many queer people in Portugal visited. The club has its own dancers, DJs, and drag queens and has worked with international brands such as World Pride and EuroPride. Trumps is located in Principe Real, the LGBT neighborhood, and has won many awards such as Time Out's Best Gay Night.
2. Finalmente, Lisbon
Also located in Principe Real, Finalmente opened its doors in 1976 and opened the doors to a rich queer nightlife, after decades of an oppressive dictatorship. Finalmente is known for having some of the highest quality drag in the country. You'll get to watch lip-sync performances, as well as performances with up-and-coming drag talents. This place is a small venue, but don't let that put you off, it will make you feel you are a part of the Portuguese drag community.
3. Shelter Bar, Lisbon
Shelter Bar is a Bear Bar in Principe Real. In gay culture, a bear is a larger and hairier man who reflects an image of "masculinity". Think of a Lumberjack with a full beard, that's what a bear looks like. However, Shelter Bar is open to all, so no need to grow a beard. This place offers a 2 for 1 happy hour, as well as food for after those messy nights. From house to pop and 80s, you'll find a night for every music taste at Shelter Bar.
4. Conceição 35, Porto
Conceição 35 is not officially a gay bar, but the Porto bar is geared toward the LGBT community. During the day this place is a bar and has an outdoor terrace, while at night it turns into a club with a dancefloor. This charming place has weekly live performances and serves some tasty tapas.
5. The Loft, Algarve
Located in the heart of Portimão, The Loft is 200m² and can take up to 150 people. With a VIP area, lounge, and large dance floor, this trendy club gets thousands of visitors a year. The owners of the Loft also own the Garage Bar, a gay bar known for its delicious cocktail menu that is updated weekly. With an industrial interior design, this is the perfect spot to bring a date. On weekends, this place is open until 4 am.
6. Connection Bar, Algarve
Connection Bar is located in Albufeira, in the Vilanova Resort building, with an outdoor terrace that provides a view of the famous Strip. This place is closed during winter, as the owners, a Gay couple, travel the world. When it's open, particularly in the summer month, Connection bar is the perfect place to enjoy a cold beer or a gin and tonic before hitting a club, as it closes at 2 am.
7. Lux Frágil, Lisbon
Lux Frágil is one of the largest clubs in Lisbon and is a renowned location for techno and house lovers. Located in Santa Apolónia, this place isn't a gay club, but it is highly frequented by the LGBT community in Lisbon. With a gorgeous view of the river Tejo, this place has three floors. Also known as Lux, the club opened in 1999 and while it is still a top club for queer people in Lisbon, many argue it has lost its charm in the last decade. This club is usually open until 8 am.
Top 3 Best Gay Getaways & Hotels in Portugal
A gay urban resort, the Late Birds is located in a restored 18th-century building, with a lounge, large rooms, a garden, and a swimming pool. The Late Birds is located between Bairro Alto and Principe Real, neighborhoods that are known as LGBT hotspots in Lisbon. The owners wanted to build a getaway for gay men where they could feel as though they are among friends. This place even hosts gay weddings and birthdays. The interior design features a contemporary twist of Portuguese classic design.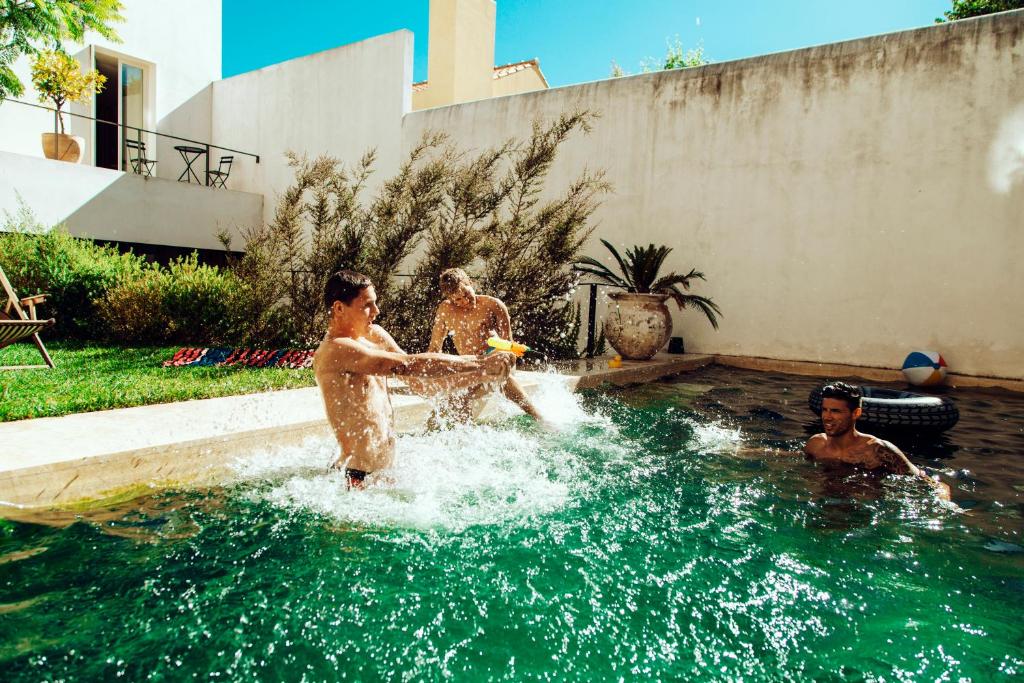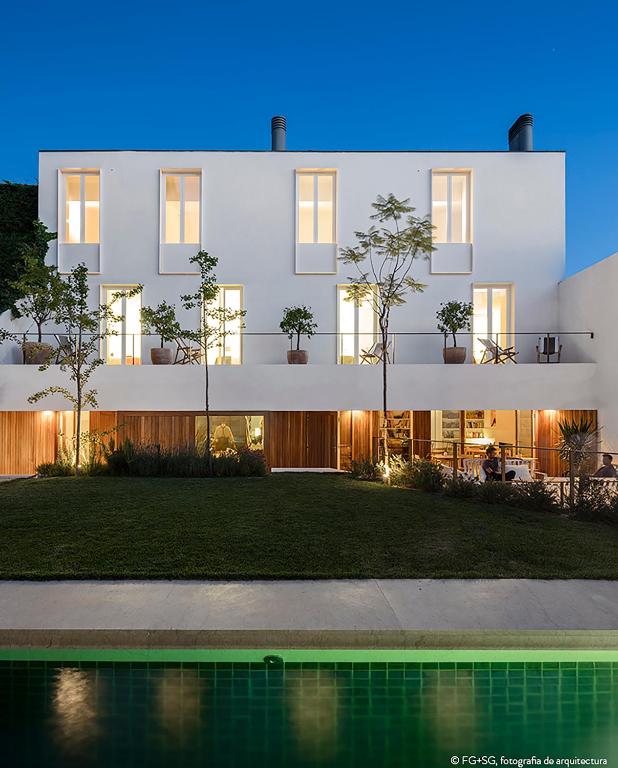 2. Lua Nova, Algarve & Alentejo
If you're looking for a gay adventure in the regions of Algarve or Alentejo, Lua nova is the perfect option. Lua Nova is an experience created by gay men for gay men. They have two locations, one in the Algarve and one in Alentejo. The properties are surrounded by nature and allow nudity in the pool area. All rooms are ensuite and have a private balcony. You can even book a massage in your private room for full relaxation.
3. My Rainbow Rooms Gay Men's Guest House
My Rainbow Rooms is a gay men's guesthouse in Lisbon located on the second floor of a restored 1920s building. This place is only two minutes away from Saldanha subway station. Rooms feature three-meter ceilings, modern bathrooms, and a sophisticated interior design, as well as free wifi and a flat-screen TV.
LGBT Associations in Portugal
Wanna find out who's fighting for the rights of LGBT people in Portugal? Here are our favorite LGBT organizations in Portugal. Feel free to contact them if you are looking to volunteer or make a donation if you can afford to.
1. ILGA
Founded in 1997, ILGA is the largest organization fighting for gay, lesbian, bisexual, and transgender people in Portugal. ILGA offers a range of cultural and political activities, as well as free services for the LGBTI population such as legal and psychological counseling.
2. Clube Safo
Clube Safo is a lesbian organization founded in 1996 in Aveiro. This organization is more like a community of lesbian women fighting for the rights of lesbian women. Clube Safo organizes cultural activities, brings about political proposals and shares ideas with lesbian women from different origins.
3. Opus Diversidades (Formerly Opus Gay)
Opus Diversidades is a non-profit fighting for the rights of LGBT people. They are currently working on a shelter house for unhoused queer people in Portugal. While when they started, their main focus was on LGBT rights alone, they now work with migrants, as well as women to combat anti-immigration and sexist policies. Opus Diversidades also provides the LGBT community with free therapy and the organization is looking to partner with other associations to develop policies that protect biodiversity and the environment.
4. Transmissao
Transmissao is an organization of trans and non-binary people that work to defend their own rights and the auto determination of their own identities. They fight against the policing of their gender identities and expressions in favor of freedom for all trans and non-binary people in Portugal. The organization is a member of the organizing committee for the Pride March. Their space in Almada hosts loads of activities including a "Wardrobe Discovery" event where people can find a safe space to try on different clothes.
5. Casa T Lisboa
Casa T Lisboa is the first shelter for trans immigrants, founded by trans immigrants. It was founded in Lisbon at the height of the pandemic, where job and housing discrimination for trans people became worst than ever. Many trans immigrants in Portugal were facing eviction due to not having the funds to pay for rent. The housing shelter does not receive funding from the government and instead relies on donations. You can donate to Casa T here as they are still in need of urgent funds.