Between Lisbon and New York lies an archipelago called the Azores, made up of 9 islands. The Azores are a part of Portugal and are located 850 miles west of what the Portuguese call the "mainland". Millions from all around the globe travel to the Azores every year to discover the beautiful landscapes and unique cultural heritage of each island. While visiting every island would make the perfect long vacation, many online have time to visit a few. To figure out which one best fits your budget and taste, you need to learn a bit about what makes each island special. You are in luck, as we have a travel guide for every island of the Azores:
The 9 Azorean Islands
If you are short on time and cannot look through each guide at the moment, take a look at an overview of each Azorean island.
Corvo is the smallest island of the Azores and has less than 400 inhabitants. The most remote island of the archipelago, Corvo provides an isolated getaway with astonishing green landscapes, narrow streets with black stone, and sea views. Together with Flores, a few kilometers away, Corvo is considered a World Biosphere Reserve by UNESCO. The top activities in Corvo are bird watching, hiking, swimming in natural pools and beaches, as well as visiting the 300-meter deep volcanic crater.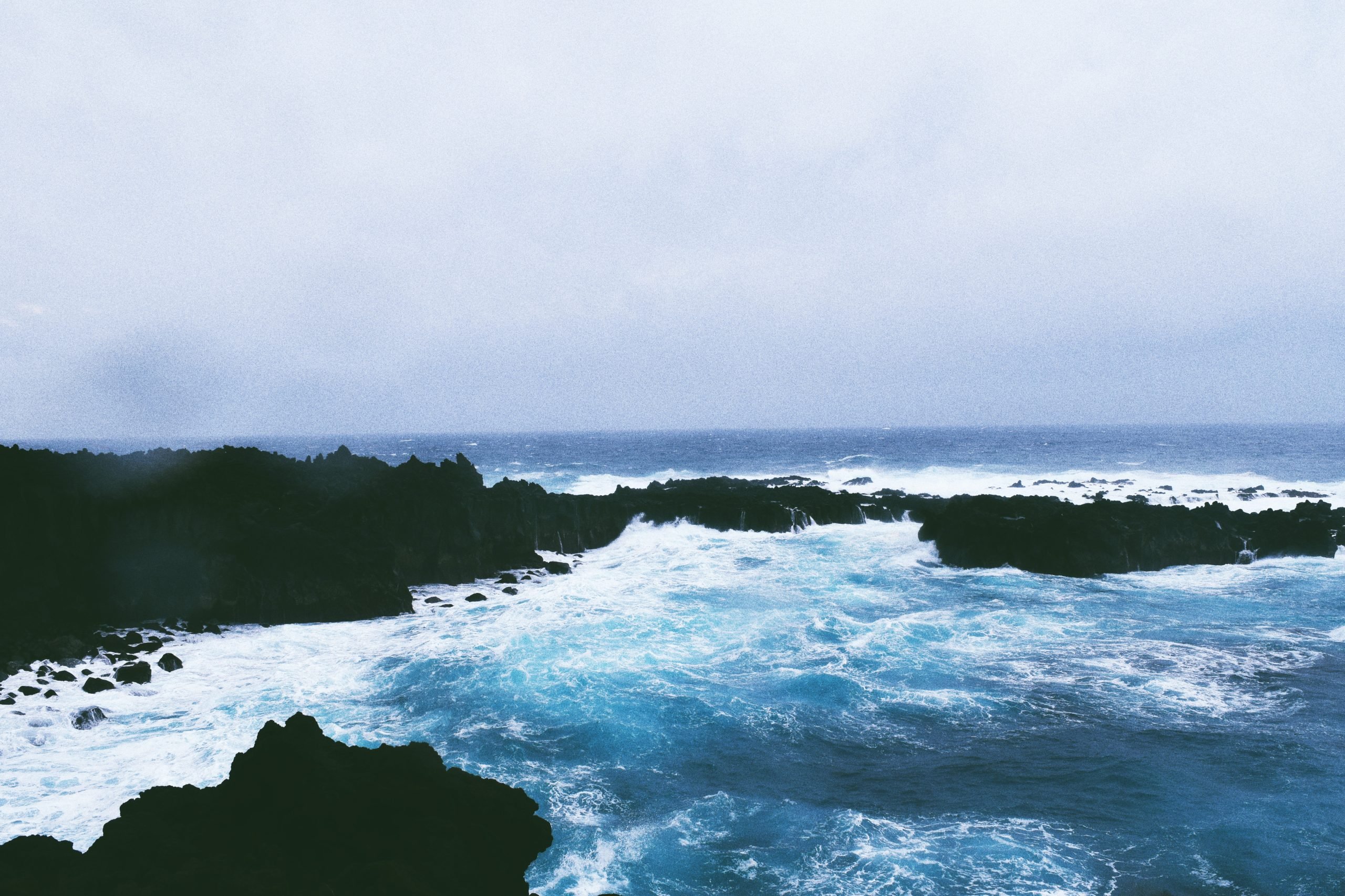 This 67 square mile island is home to 15,000 locals and is the westernmost point of Europe. Faial is nicknamed the Blue Island because of the hydrangeas in different shades of blue that span the landscapes of the island. Located 4.5 miles from Pico and 11 miles from São Jorge, Faial is a cosmopolitan island that still features activities for nature lovers. From hiking the 400-meter deep volcanic crater, exploring the city center of Horta, and visiting the Capelinos, a volcano that erupted in 1958, this island has so much to offer.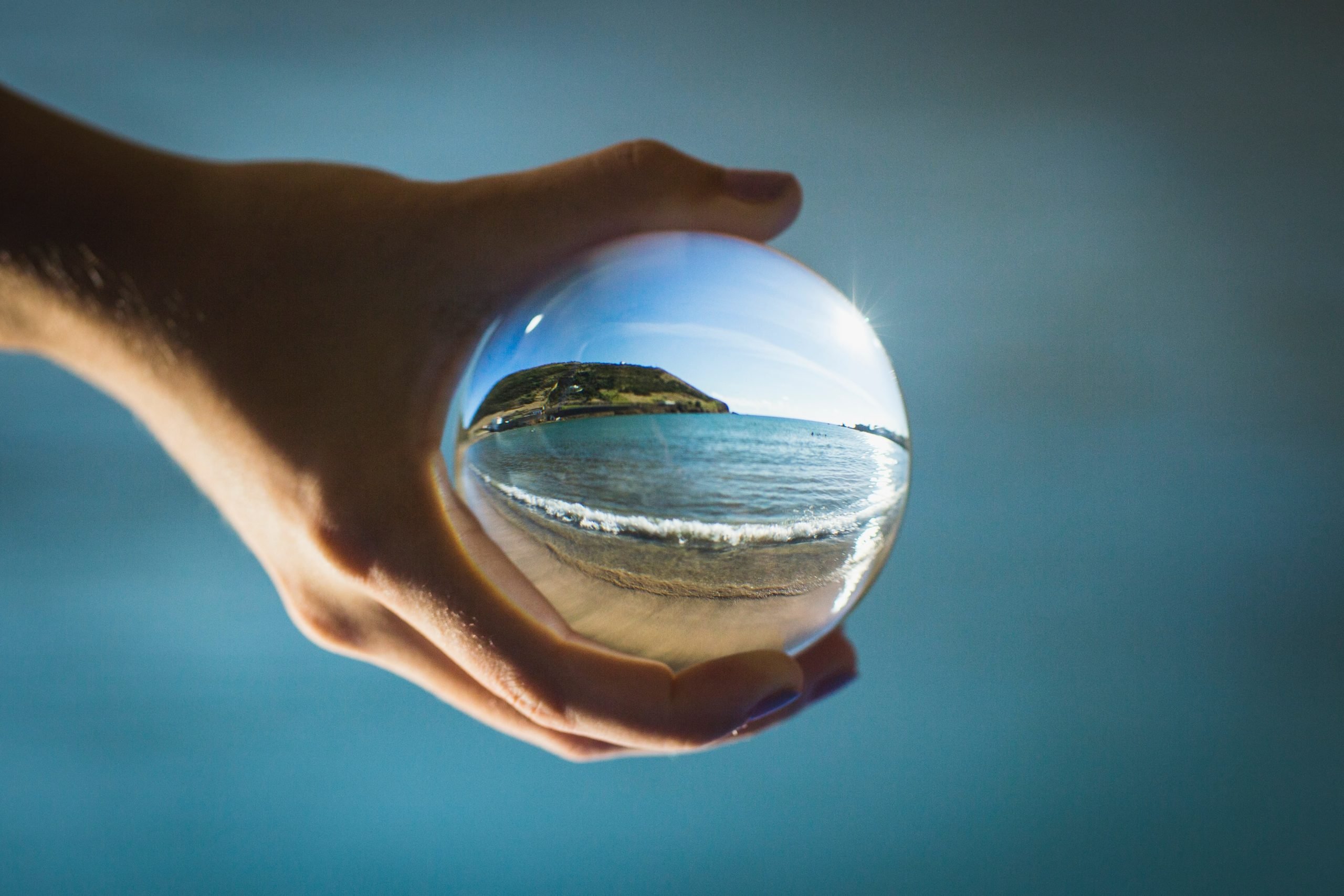 Less than 4,000 people live on this island, making it a quaint destination to experience the Azorean way of life. The island's name, Flores, translates to "flowers" because, during the summer, it is covered with thousands of blue and pink hydrangeas, as well as yellow goldenrods. These cover the sides of the roads that cross the green landscapes. Flores offers an astonishing landscape of green rolling hills and blue lakes, waterfalls, and sea views. Flores might not be the island that every tourist visits when traveling to the Azores, but this is also what makes it so special. Flores has some of the best natural pools in Santa Cruz das Flores and is known for the seven lakes, blue and green lakes that span the volcanic crater.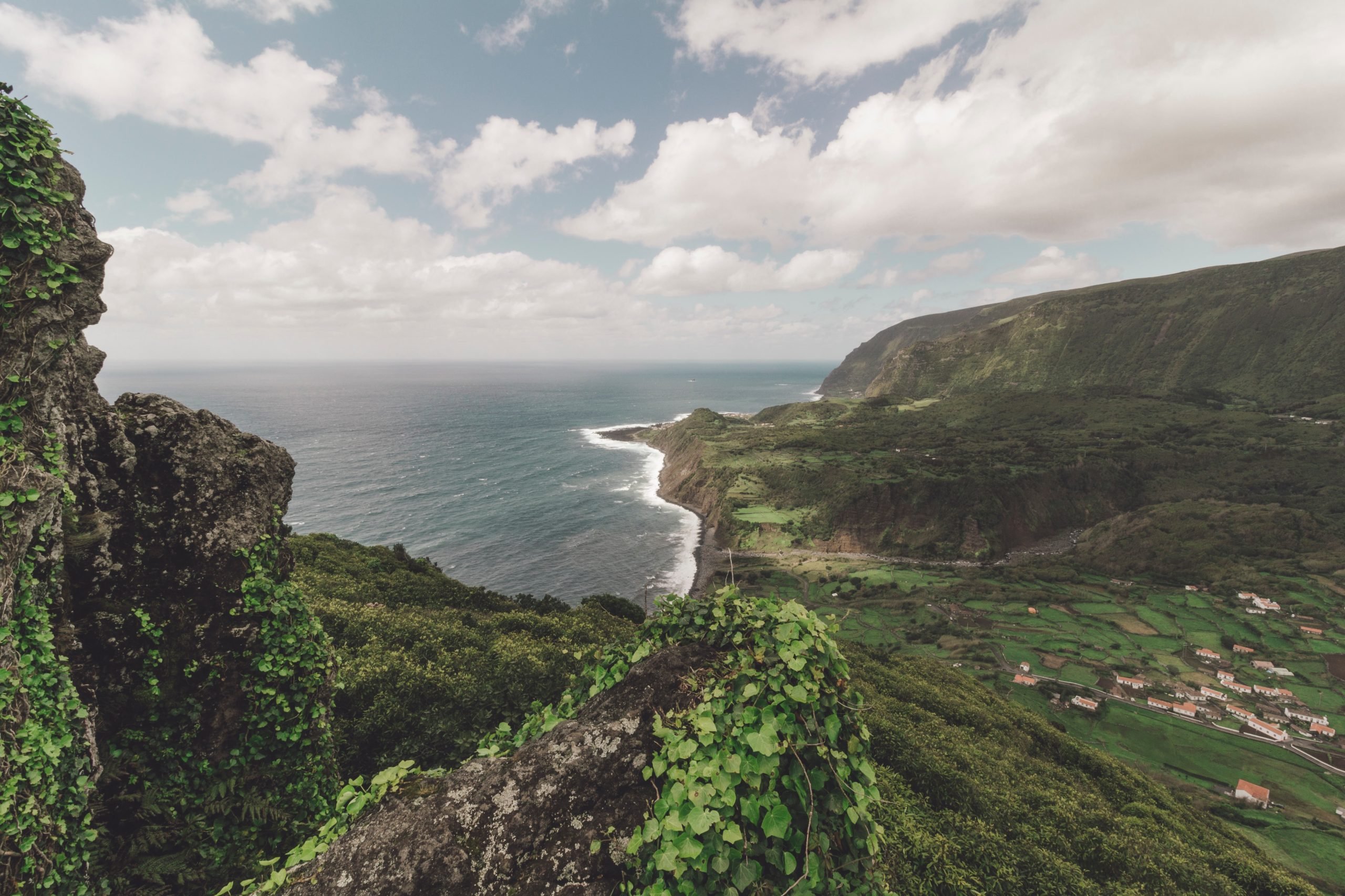 Graciosa, a UNESCO World Biosphere Reserve has a unique landscape and a strong architectural heritage that makes it a top Azorean island to discover. Graciosa is 12.5 KM in length and has around 4,000 inhabitants. Part of the Central Groups of the Azores Archipelago, its closest neighbor is São Jorge, making it a great spot for island hopping. The nickname for this island, the White Island, comes from the white characteristics of Graciosa seen in Pedras Brancas (White Stones) and Serra Branca (White Hills). Our favorite things to do in Graciosa are swimming in the iconic thermal baths and visiting the Caldeira da Graciosa, a large crater that is classified as a Regional Natural Monument.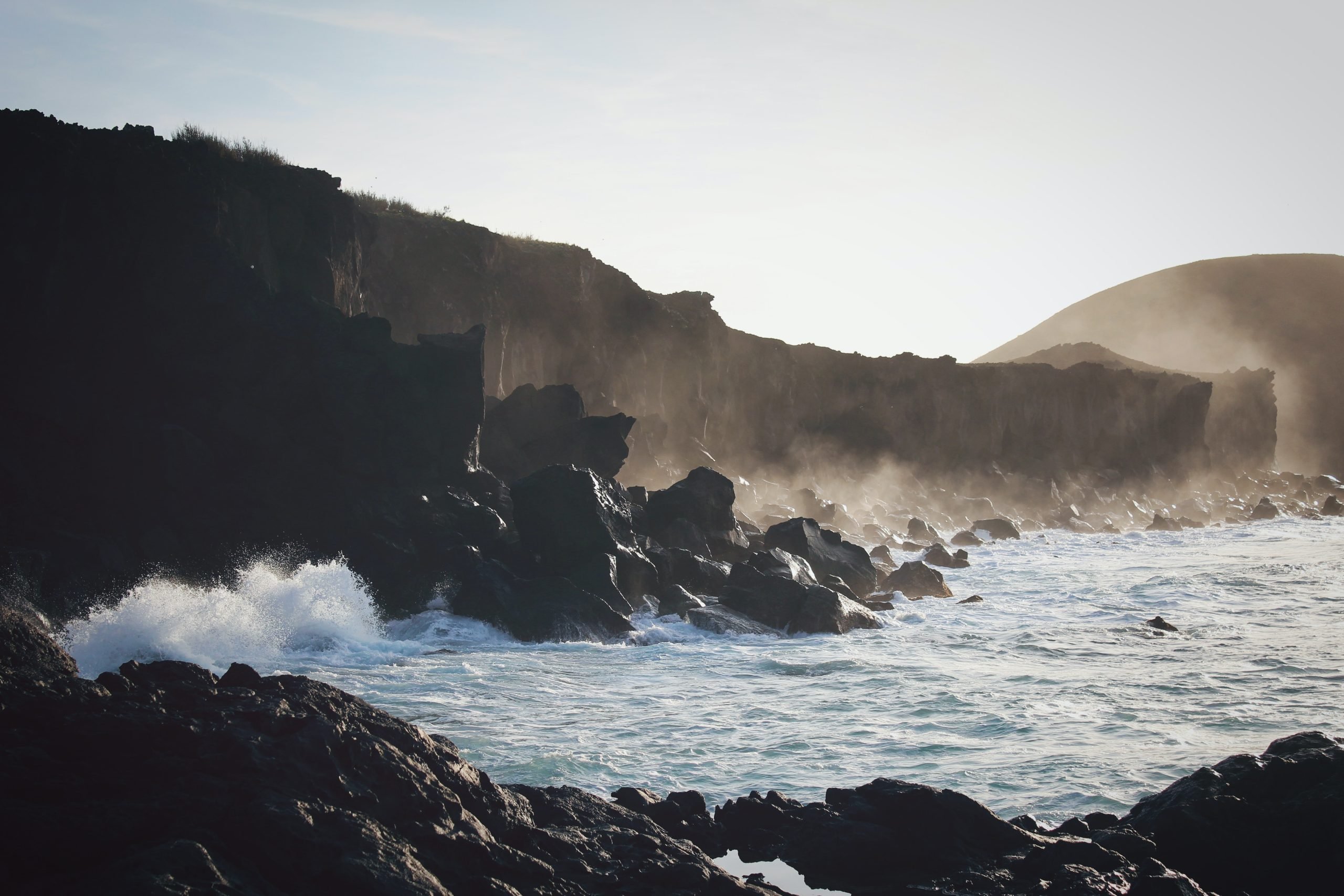 The Hawaii of Portugal, Pico is home to Portugal's highest mountain, Pico mount at over 2,000 meters high which you can hike. Pico is the most recently formed island of the Azores at only 300,000 years old. Pico island is 46 kilometers long and is filled with exotic vegetation and astonishing sea views. Pico is known as the Ilha Preta ("Black Island") because of its black volcanic soils which nourish the UNESCO-designated vineyards. Pico island's history has been built around its wine and whaling culture. Since whale hunting was made illegal in 1986, Pico has ever since been leading a movement of fair treatment study of whales, as well as other sea animals. It is one of the top places in the world for whale-watching, as well as hiking and wine tasting.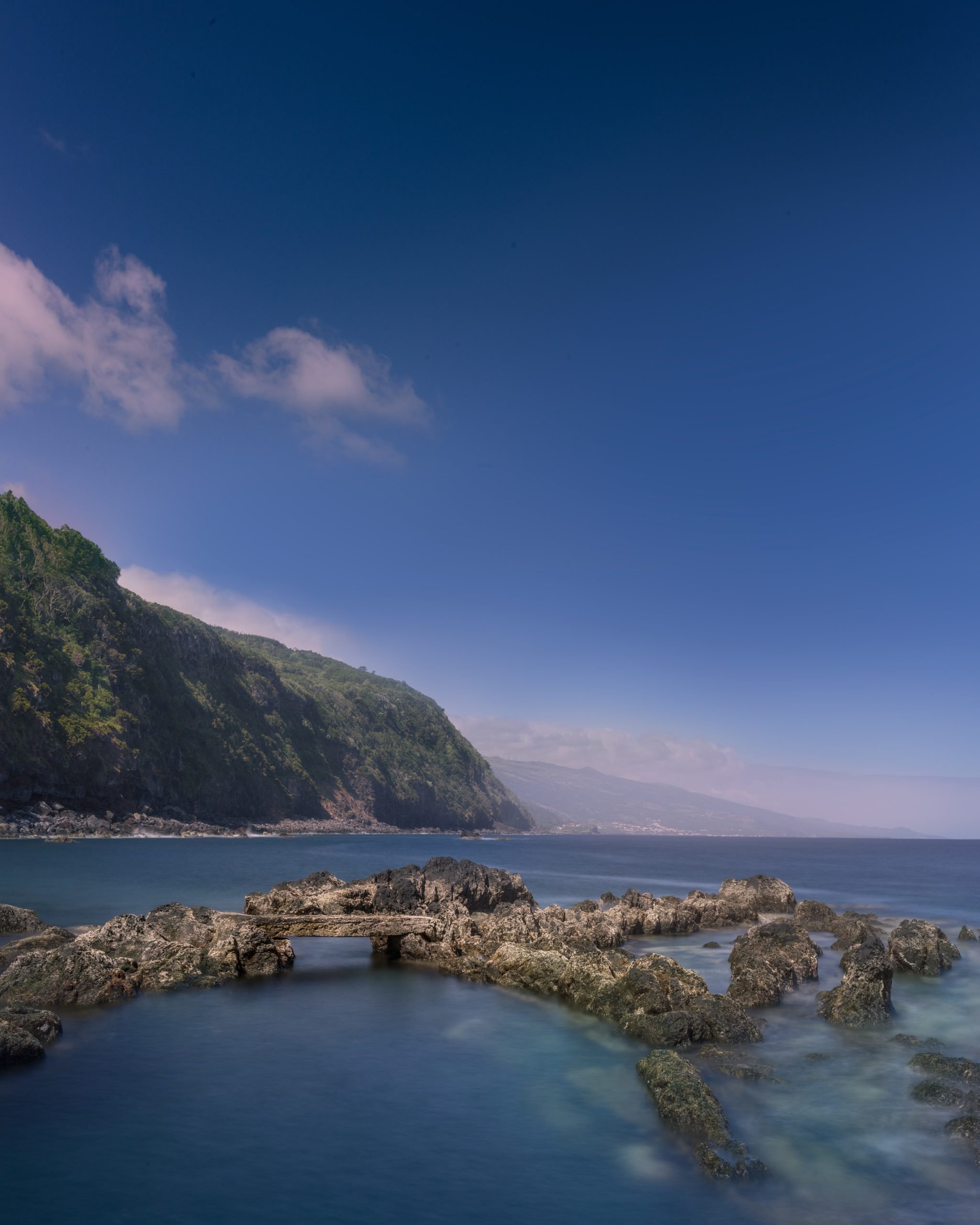 Santa Maria is one of the warmest and driest islands in the archipelago, as this island is the most southern of the Azores. The island of Santa Maria is the home of 6,000 Azoreans and is around 96.87 km². Along with São Miguel 81 KM away, Santa Maria is part of the Eastern Group of the Azores. Santa Maria is unique from the other islands, with yellow beaches and even a "red desert". From exploring the town center Vila do Porto and swimming in some of the best natural pools in the Azores, Santa Maria is an island to not miss.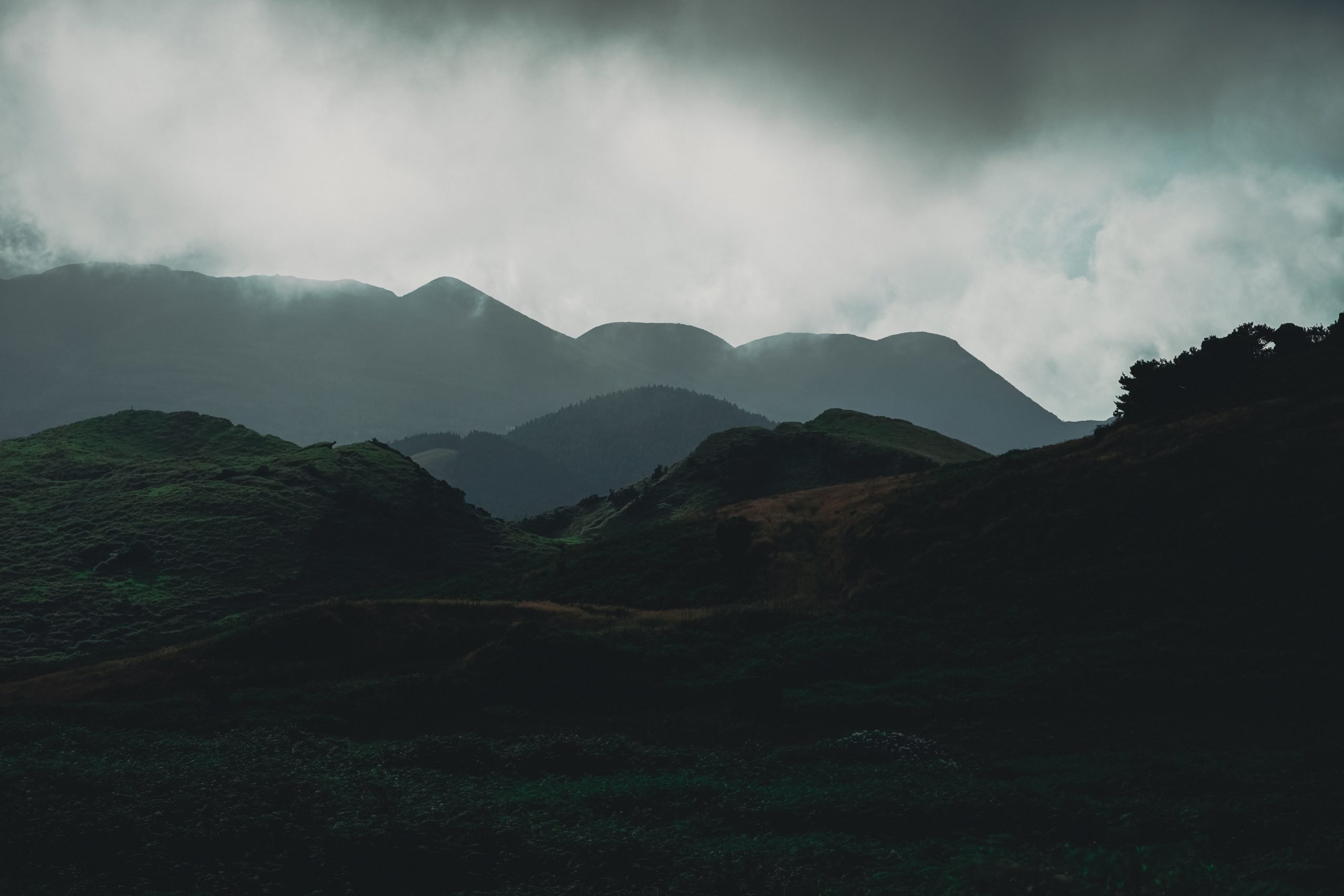 São Jorge is a volcanic island that features astonishing views of Pico and Faial island. The island is known for its beautiful contrasting views of a green landscape and dark blue ocean. Around 9,000 people live on the island that spans 243.9 sq. km. A part of the "triangle islands" with Faial and Pico, this island features fajãs that make up quaint villages and natural pools. We recommend visiting the coffee plantation, the only one in Europe, as well as the cheese factory.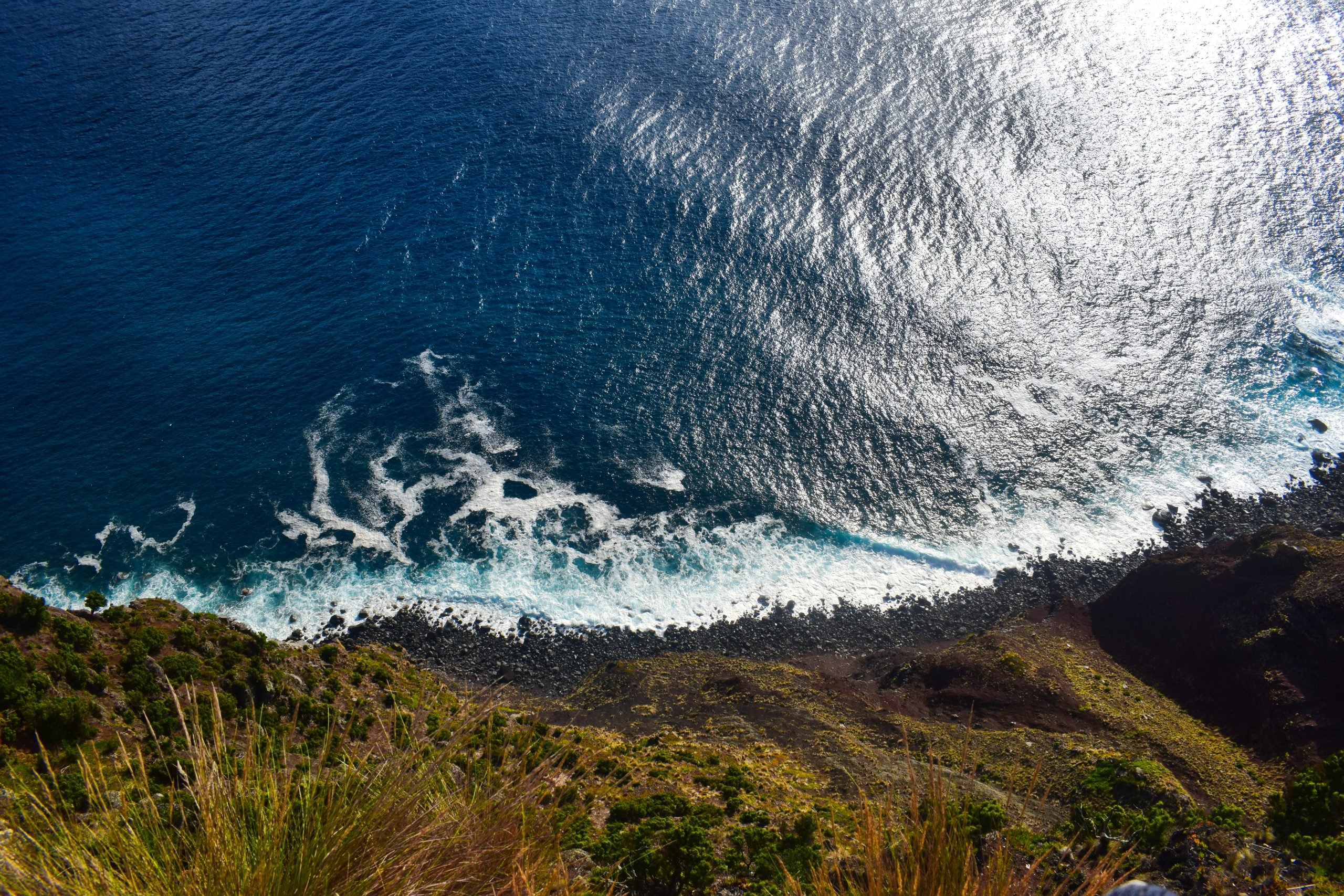 São Miguel is the most famous island in the Azores and is the most populated island of the Azores with 140,000 inhabitants. 45,000 people reside in Ponta Delgada, the island's largest city. The island is part of the Eastern Group of the Archipelago with the island of Santa Maria that is 80 kilometers away.  From the São Miguel iconic pineapple plantations to the cozido das furnas, the island has a rich culture and Azorean cuisine. The island has so much to offer. From diving, hiking, surfing, and biking, São Miguel is great for the whole family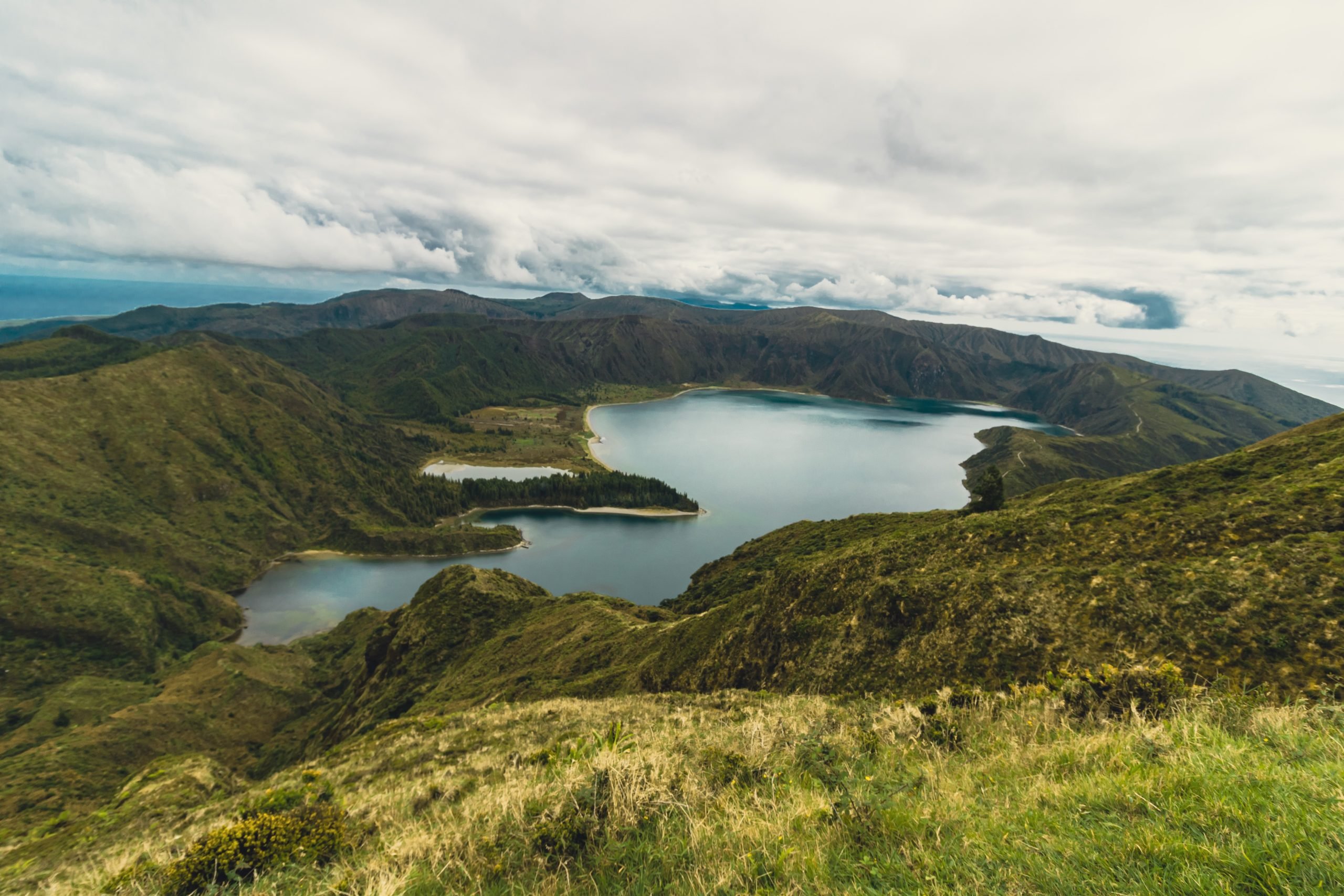 The name Terceira means "third", as this island was the third to be discovered in the Azores in the 15th century. It is the second most inhabited island of the Azores, with around 60,000 people living there. The island's beauty is a consequence of the contrast between the natural landscapes of the volcanic island and the human-built historic center. You must visit the capital of the island, Angra do Heroísmo. It was founded in 1534 and was the first place in the Azores to be classified as a city. It was made a World Heritage Site by UNESCO in 1983. There is so much to experience on this island, from water sports to visiting an extinct volcano called Algar do Carvão. Terceira island is nicknamed "the festive island" because it's known for its local festivals that are full of life and represent Azorean culture. Visiting during these festivities is a great option.
Azores: When to Go & Weather
Average Temperature in the Azores by Month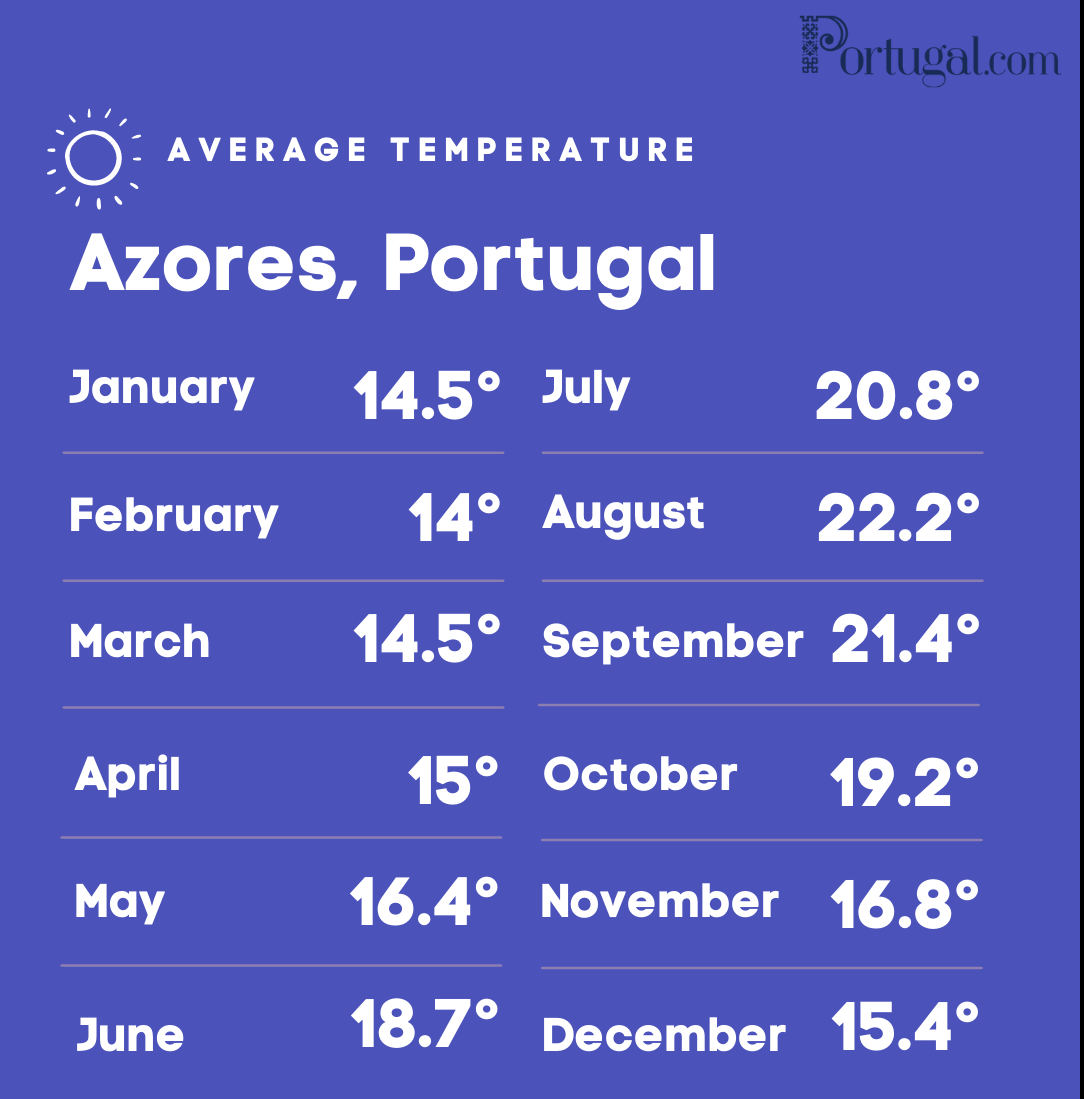 Azores Weather in January
Average temperature 14.5

°C (58.1

°F)

High temperature 17

°C

(62

°F

)
Low temperature 12

°C

(54

°F

)
Rainfall days 17 days
Azores Weather in February
Average temperature 14

°C (57.3

°F)

High temperature 17

°C

(62

°F

)
Low temperature 12

°C

(54

°F

)
Rainfall days 17 days
Azores Weather in March
Average temperature 14.5

°C (58.1

°F)

High temperature 17

°C

(62

°F

)
Low temperature 12

°C

(54

°F

)
Rainfall days 15 days
Azores Weather in April
Average temperature 15

°C (59

°F)

High temperature 18

°C

(64

°F

)
Low temperature 12

°C

(54

°F

)
Rainfall days 12 days
Azores Weather in May
Average temperature 16.4

°C (57.3

°F)

High temperature 19

°C

(62

°F

)
Low temperature 14

°C

(54

°F

)
Rainfall days 10 days
Azores Weather in June
Average temperature 18.7

°C (61.4

°F)

High temperature 21

°C

(71

°F

)
Low temperature 16

°C

(60

°F

)
Rainfall days 9 days
Azores Weather in July
Average temperature 20.8

°C (69.5

°F)

High temperature 24

°C

(75

°F

)
Low temperature 18

°C

(64

°F

)
Rainfall days 8 days
Azores Weather in August
Average temperature 22.2

°C (71.9

°F)

High temperature 25

°C

(78

°F

)
Low temperature 19

°C

(66

°F

)
Rainfall days 10 days
Azores Weather in September
Average temperature 21.4

°C (76

°F)

High temperature 24

°C

(65

°F

)
Low temperature 18

°C

(66.6

°F

)
Rainfall days 13 days
Azores Weather in October
Average temperature 19.2

°C (66.6

°F)

High temperature 22

°C

(71

°F

)
Low temperature 16

°C

(62

°F

)
Rainfall days 14 days
Azores Weather in November
Average temperature 16.8

°C (62.3

°F)

High temperature 19

°C

(67

°F

)
Low temperature 14

°C

(58

°F

)
Rainfall days 15 days
Azores Weather in December
Average temperature 15.4

°C (63.5

°F)

High temperature 18

°C

(64

°F

)
Low temperature 13

°C

(55

°F

)
Rainfall days 18 days
The best times to travel to the Azores are between May and September. Temperatures are the most moderate at this time, rarely getting higher than 30ºC. During the winter, it usually doesn't get colder than 7ºC. The Azores rarely get heat waves in summer or cold waves in winter so you can also travel all year long. However, it does rain a lot less between May and September, making it a better time to enjoy all of the outdoor activities that the Azores have to offer.
Best Hotels Azores: 9 Best Hotels in the Azores
If you are looking for a five-star experience, SENSI is the place to go. This place has an astonishing view of the ocean and is decorated in a boho-chic style. SENSI features an indoor and outdoor pool, a garden, and a spa. Ponta Delgada is a 30-minute drive away, which is not uncommon on the island. A large room with a sea view costs around €120 a night.
This place feels like a tropical oasis. Azul Singular offers a sustainable tented experience. You will sleep in your own little wooden hut or yurt tent, in the middle of gorgeous palm trees. This is truly a one of a kind experience. Every unit comes with an equipped chicken, a dining table, and a gorgeous bathroom. You get a continental or vegetarian breakfast, brought to your unit every morning. A yurt tent costs €70 a night and a superior wooden tent costs €75 a night.
Cabanas da Viscondessa offers private wooden cabins with a view of the ocean and Pico Island. A luxurious experience, each cabin has been decorated in an elevated style by a renowned interior designer and a private terrace with a garden view. Each unit also comes with a modern kitchen, dining area, and bathroom. This property has a restaurant, bar, and a shared garden, as well as an outdoor terrace where you can enjoy a meal or drink. Every morning, a continental breakfast is served from local products. The studio cabins cost between  €80 and  €100 a night depending on the season.
The Shipyard is located in the historical center, a 10-minute walk from Praiana Beach, one of the best beaches on the island. This place has a restaurant called Oficina da Esquina, a high-end restaurant serving Portuguese food. The property consists of a series of modern studios and apartments, perfect for any kind of tourist, from solo travelers to families. A studio with breakfast included costs €70 and a one-bedroom apartment is €85. They also have larger apartments at a higher price.
Charming Blue is a modern hotel that has 15 rooms in Vila do Porto, Santa Maria. Each room is elegantly decorated and comes with a view of the sea or pool, a TV, and a luxurious bathroom. The hotel has a large pool for guests to enjoy as well as its own restaurant called Mesa d'Oito where you can enjoy delicious dishes. You can also enjoy a highly rated breakfast at this place. You can get large rooms here for €80 a night.
Casa da Barra, located in Santa Cruz da Graciosa is a large holiday hope surrounded by green landscapes. The three-bedroom home sleeps up to five people, has a living room and two bathrooms. The home has a large garden and a barbecue, great for a sunset dinner. You can also rent a car at the property to get around the island. This home costs €100 a night.
What better place to stay than your very own Azorean cottage? Built out of black lava rock, Adega do Xelica is only 5 minutes away from a wonderful natural pool. This place is in Arcos and features a terrace with a view of Mount Pico. It has 2 bedrooms, 1 bathroom, a balcony, private terraces, a dining area, as well as free private parking. All of this for only €100 a night.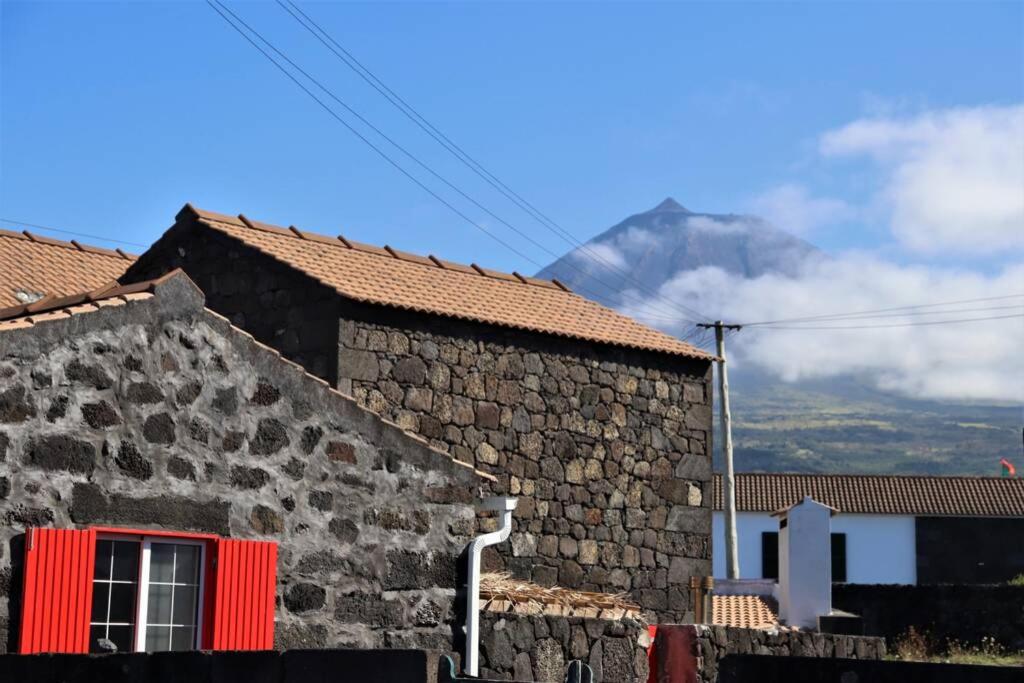 Located in the quaint Lajes das Flores, Casa da Boa Onda is an entire home that you can rent. The property has 1 bedroom and 1 bathroom, as well as a kitchen and dining area.  The best part of this place is that you can enjoy the view from the house's terrace. You also have free parking in front of the house. This place can sleep up to 3 people as it also has an extra single bed if necessary. It's also located near many hiking trails, perfect for a morning stroll. The whole house only costs €50 to €70 a night depending on the season.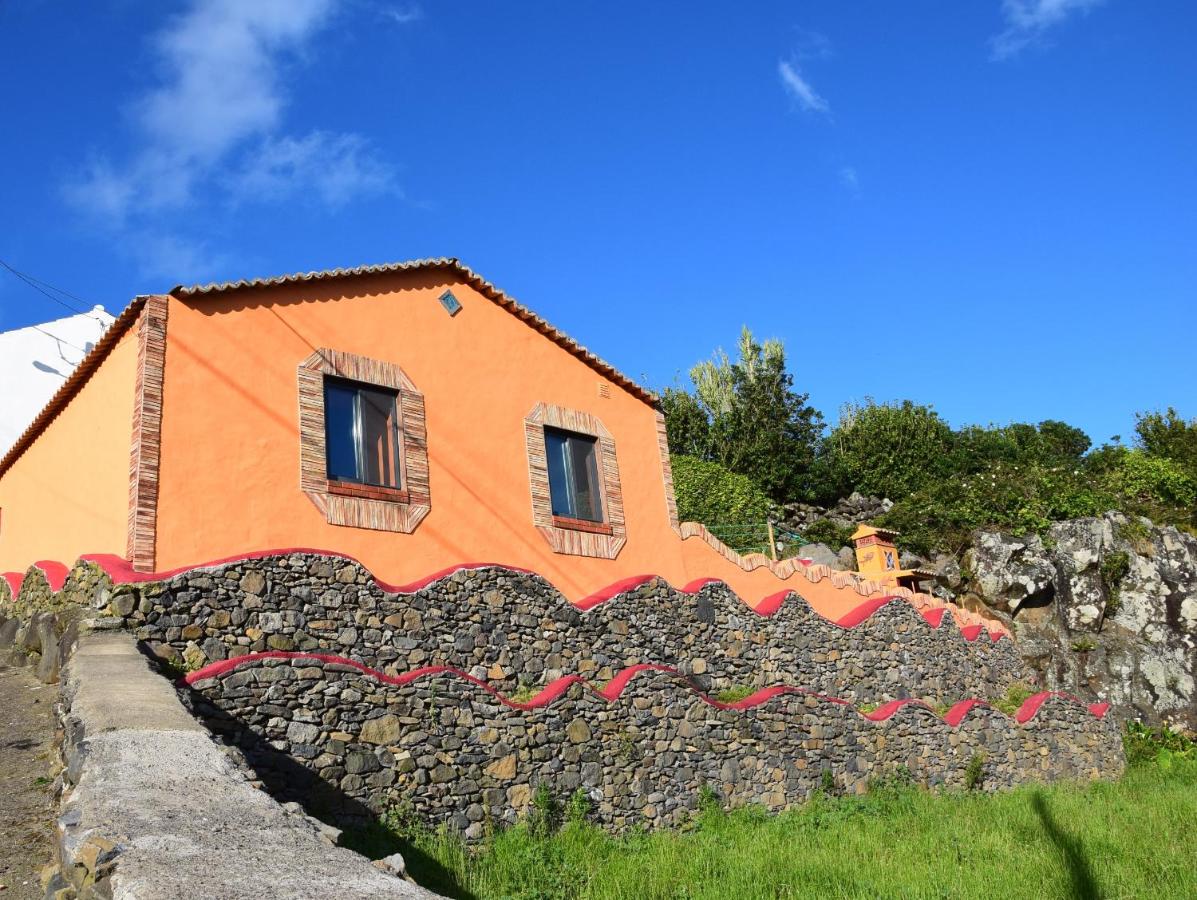 Joe & Vera's Vintage is a quaint guest house with cozy rooms that feature a private bathroom, a desk, and a patio. This place also offers a delicious continental breakfast at an affordable price. A 15-minute walk from Praia da Areia, this guesthouse also offers an airport shuttle service, as well as free parking. You can get a room here for €70.