It's no surprise that most expats choose Lisbon as their permanent home in Portugal, which is the case for over 40% of all immigrants in 2021. With a sunny climate all year round, access to wonderful beaches, as well as tons of culture, Lisbon is experiencing an expat boom.
Lisbon has a range of quaint neighborhoods to live in. However, if you choose to live in the center of Lisbon or even the Metropolitan Area of Lisbon, rent prices will be more expensive.
You might also find that if you have a large family with small kids or elderly people, living in the historical center of Lisbon is inconvenient, despite its beauty.
Therefore, we also recommend looking for places in Greater Lisbon which, along with the capital, also include the municipalities of Amadora, Cascais, Loures, Mafra, Odivelas, Oeiras, Sintra, and Vila Franca de Xira.
Where you live might also depend on what's most important to you: an extremely central location or a larger apartment for a lower price.
To figure out the best scenario for you, let's take a look at the 9 best neighborhoods to live in Lisbon, including places in Greater Lisbon.
However, do not take the order of our list too seriously, as again, the best place to live depends on your family context, needs, and finances.
1. Arroios
In the center of Lisbon, Arroios is probably the coolest neighborhood in Lisbon at the moment. This Lisbon parish is known for its multiculturalism, being home to almost 100 nationalities. Despite being the largest parish in Lisbon, it is still easily walkable.
The neighborhood boasts incredible restaurants from all over the world, art galleries, cultural venues, bars, and more. Locals also have easy access to green parks such as Alameda Park.
Arroios has loads of bus routes, and you have the Alameda, Anjos, Intendente, and Saldanha metro stations. You will be a 5-minute metro to Chiado and a 10-minute metro to Oriente, where you can get trains to other Portuguese cities. Therefore, you do not need a car in Arroios.
The average price per m2 to purchase a house in Arroios in December 2022 was 4,489€/m2. To rent, it costs an average of 18.9€/m2.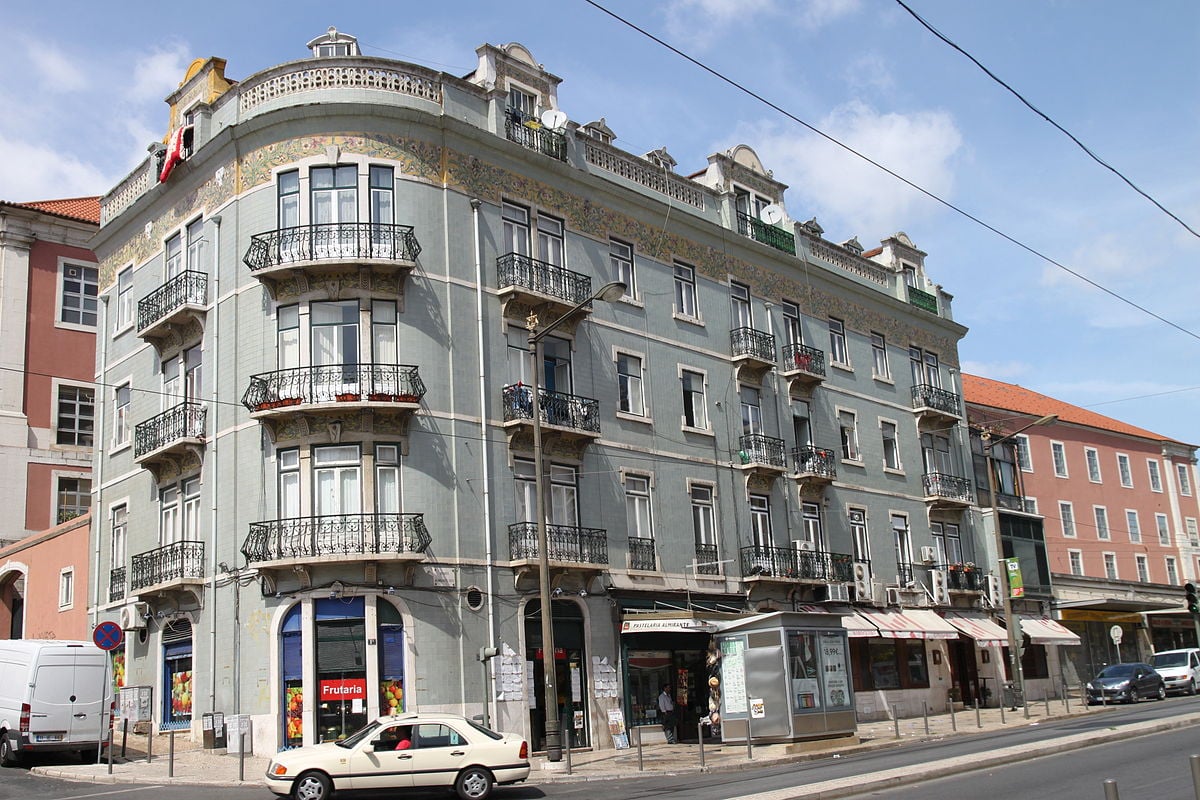 2. Estrela
Estrela is part of the historical center of Lisbon, located halfway up the hill between Sao Bento and Campo de Ourique. This neighborhood is a perfect happy medium for those wanting to be close to the center without being crammed in the middle of the chaos.
This neighborhood blends the traditional with the modern. You will find the Basilica da Estrela making its mark, an 18th-century landmark with a beautiful white facade, as well as vibrant stores and loads of green spaces such as the Jardim da Estrela.
Although there is no metro station here, there are loads of bus and tram routes. You do not necessarily need a car, as many rely on public transport and even cheap Ubers below 4 euros to get around.
Estrela has recently seen a boom in foreign residents moving to the neighborhood. Its popularity has caused house prices to go up, making it one of the most expensive places to purchase and rent a home in Lisbon.
The average price per m2 to purchase a house in Estrela in December 2022 was 6,217€/m2. To rent, it costs an average of 20.4€/m2.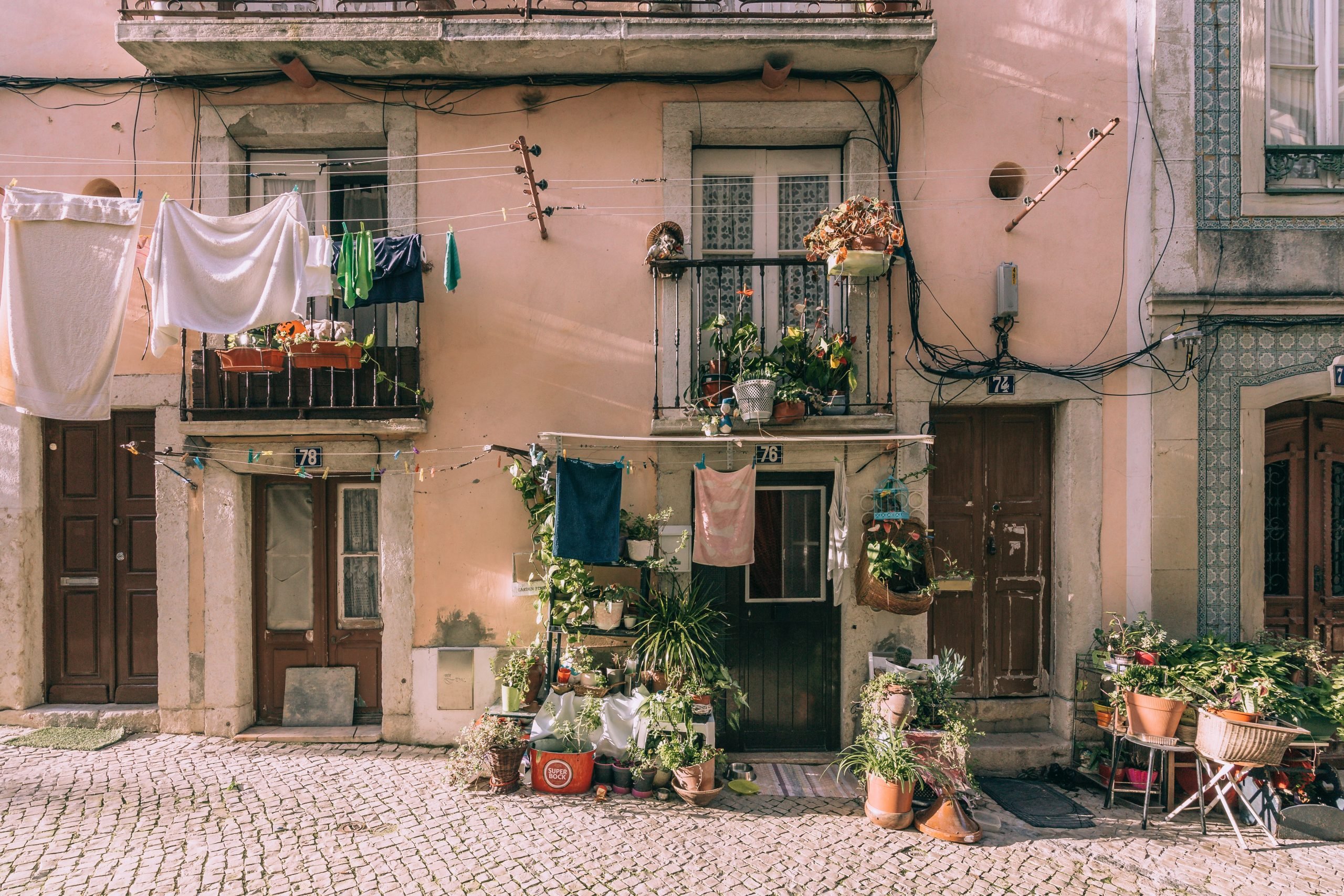 3. Alcantara
Located between Belem and the center of Lisbon, Alcantara is a trendy neighborhood situated along the Tagus river. Alcantara feels quieter than the busy city center and boasts a large expat community.
It is home to the Docas de Santo Amaro, a dock by the river with restaurants and bars, as well as the LX Factory. The latter is a renovated factory area with cool shops, restaurants, and cultural spaces.
Although Alcantara has no metro station, it boasts good bus routes to the center of Lisbon. You can be in Chiado in less than 20 minutes by transport. Alcantara is also extremely close to the 25 de Abril bridge, giving it quick access to the beaches in Costa da Caparica.
The average price per m2 to purchase a house in Alcantara in December 2022 was 6,831€/m2. To rent, it costs an average of 16.3€/m2.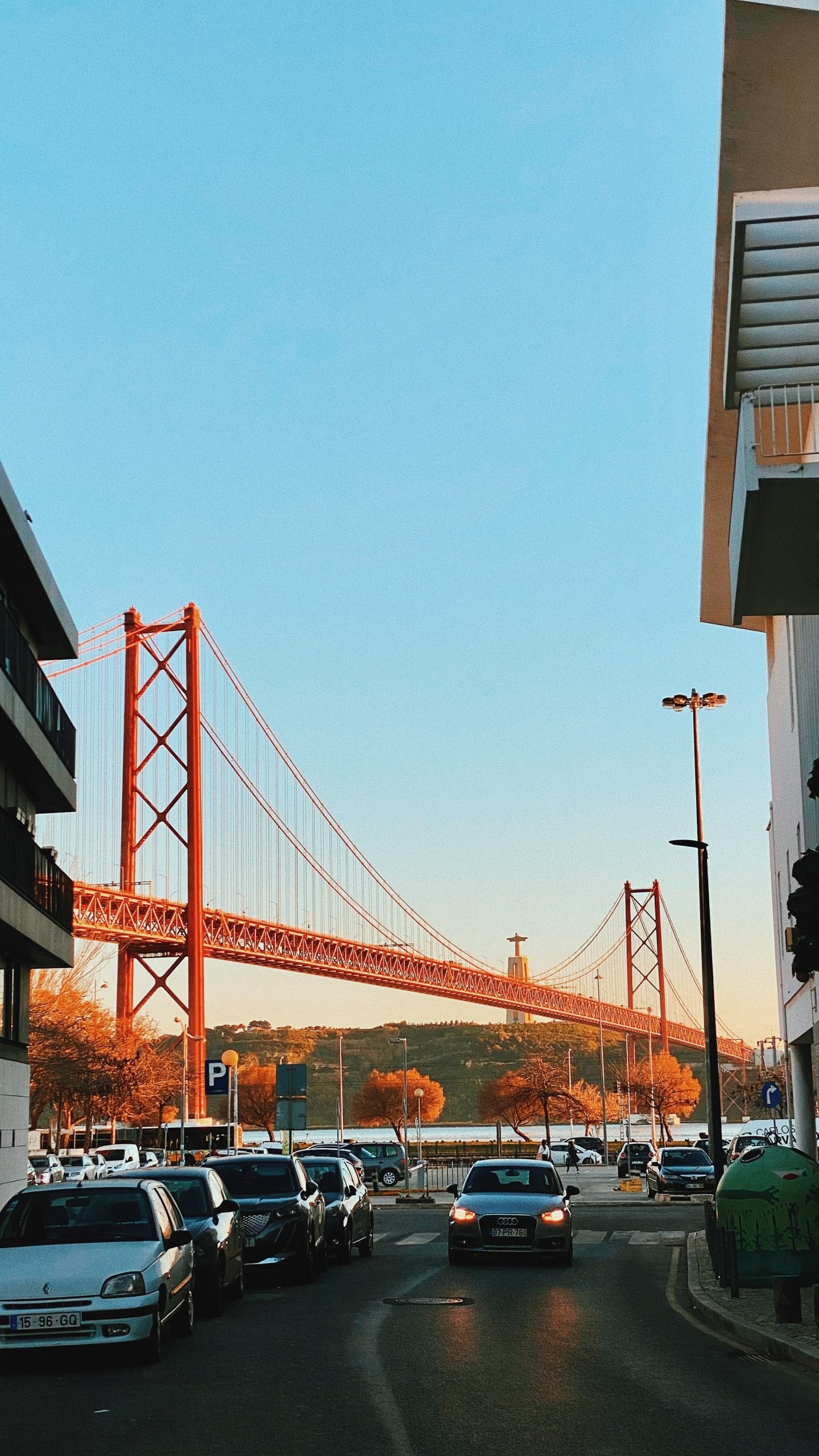 4. Graca
If you want a beautiful view of Lisbon, Graca might be your neighborhood. One of the highest neighborhoods in Lisbon, Graca is located in Sao Vicente. It has a local feel, without hoards of tourists, unlike Alfama, also a neighborhood situated in a high part of Lisbon.
This neighborhood has everything you need: restaurants, cafes, coworking spaces, and more. You get stunning views of the Tagus river, as well as the National Pantheon and the Sao Vicente church.
Graca is a short walk from Lisbon's main attractions, but the public transport access is also good, with loads of tram and bus routes. The Santa Apolonia metro and train stations give you easy access to other parts of Lisbon.
The average price per m2 to purchase a house in Sao Vicente (the parish Graca is a part of) in December 2022 was 4,440€/m2. To rent, it costs an average of 20.5€/m2.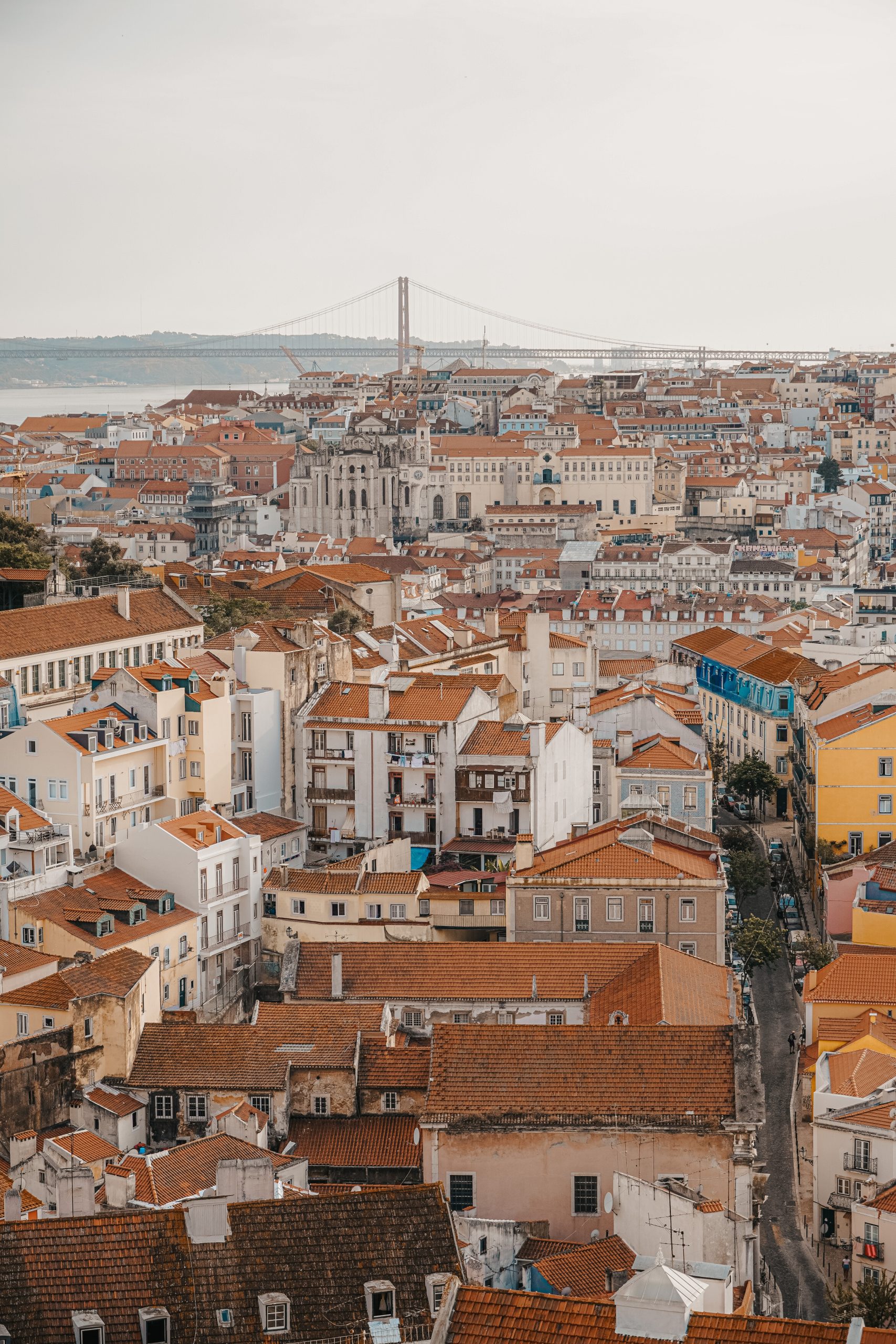 5. Parque das Nacoes
Located at the edge of the Tagus river, Parque das Nacoes is a unique area in Lisbon. Providing an atmosphere of modernity and industrialization, this area changed a lot during the Expo '98, a world fair hosted in Lisbon. Since then, the oceanarium and the gorgeous marina opened, offering a unique experience.
This futuristic area boasts green areas, restaurants, stores, gyms, and wonderful bars with views of the Tagus river. This area is great for families, offering proximity to Lisbon while in a more quiet suburban area.
Parque das Nacoes is around a 20-minute metro ride to the center of Lisbon. With the Oriente train station nearby, you can also get to other Portuguese cities.
The average price per m2 to purchase a house in Parque das Nacoes in December 2022 was 5,695€/m2. To rent, it costs an average of 17.8€/m2.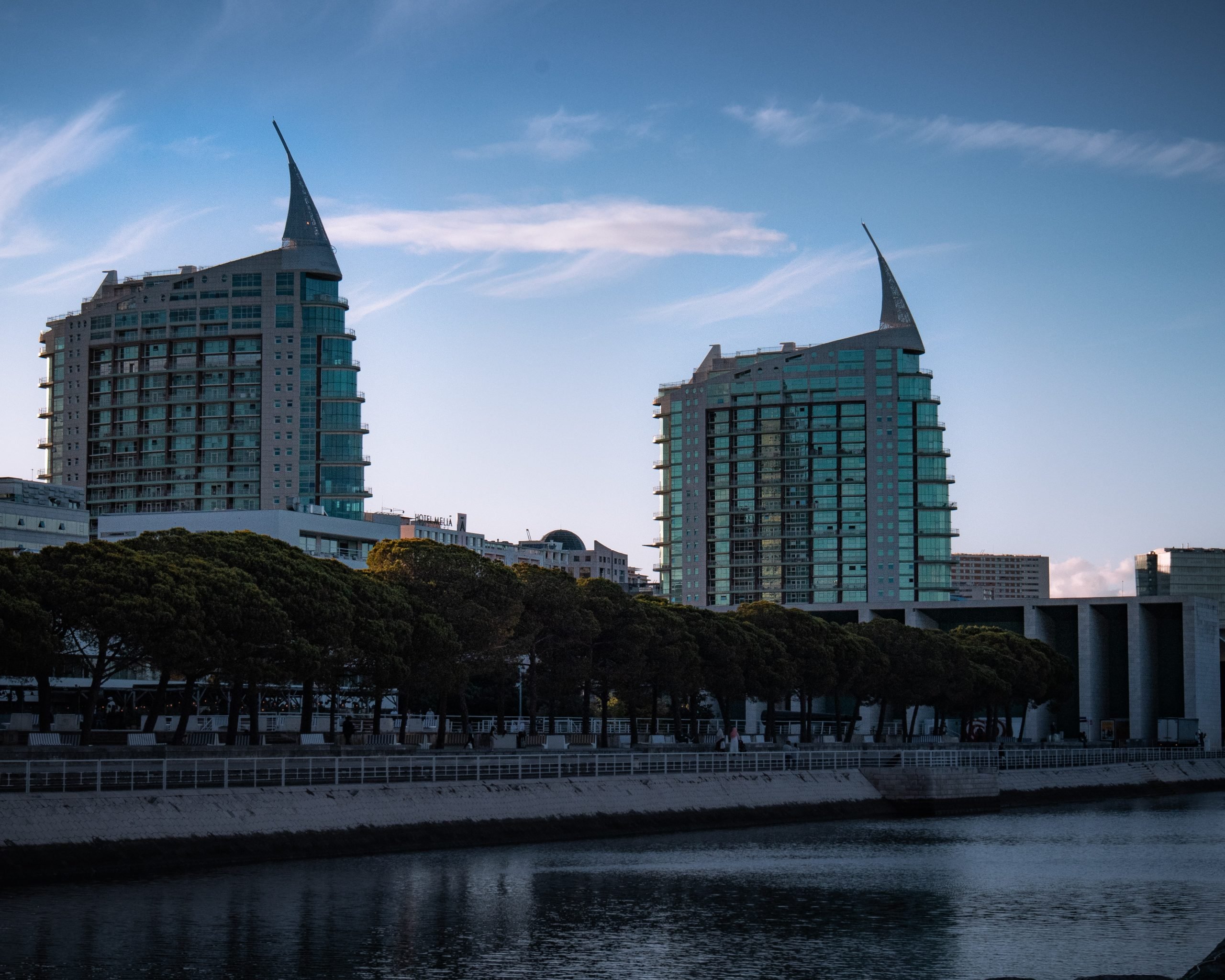 6. Oeiras
Surrounded by Lisbon, Cascais, Sintra, and Almada, Oeiras is a great place to live for expats, providing access to most of Greater Lisbon. From the city center of Lisbon, 25 minutes away, to some of the best beaches in Sintra and Cascais, Oeiras is popular neighborhood.
Oeiras is a municipality divided into parishes. To be the closest to Lisbon, opt for the parish of Alges, Linda-a-Velha, and Cruz Quebrada Dafundo. To be closer to Cascais and wonderful beaches, opt for Oeiras and Sao Juliao da Barra, Paco de Arcos, and Caxias.
A 25-minute train ride to Lisbon, Oeiras boasts a quality public transport system, including buses. However, it does not have a metro or tram line as it is outside the metropolitan area of Lisbon. Having a car in Oeiras will make your life a lot easier, and this is the most common transport method.
The average price per m2 to purchase a house in Oeiras in December 2022 was 3,669€/m2. To rent, it costs an average of 13.6€/m2.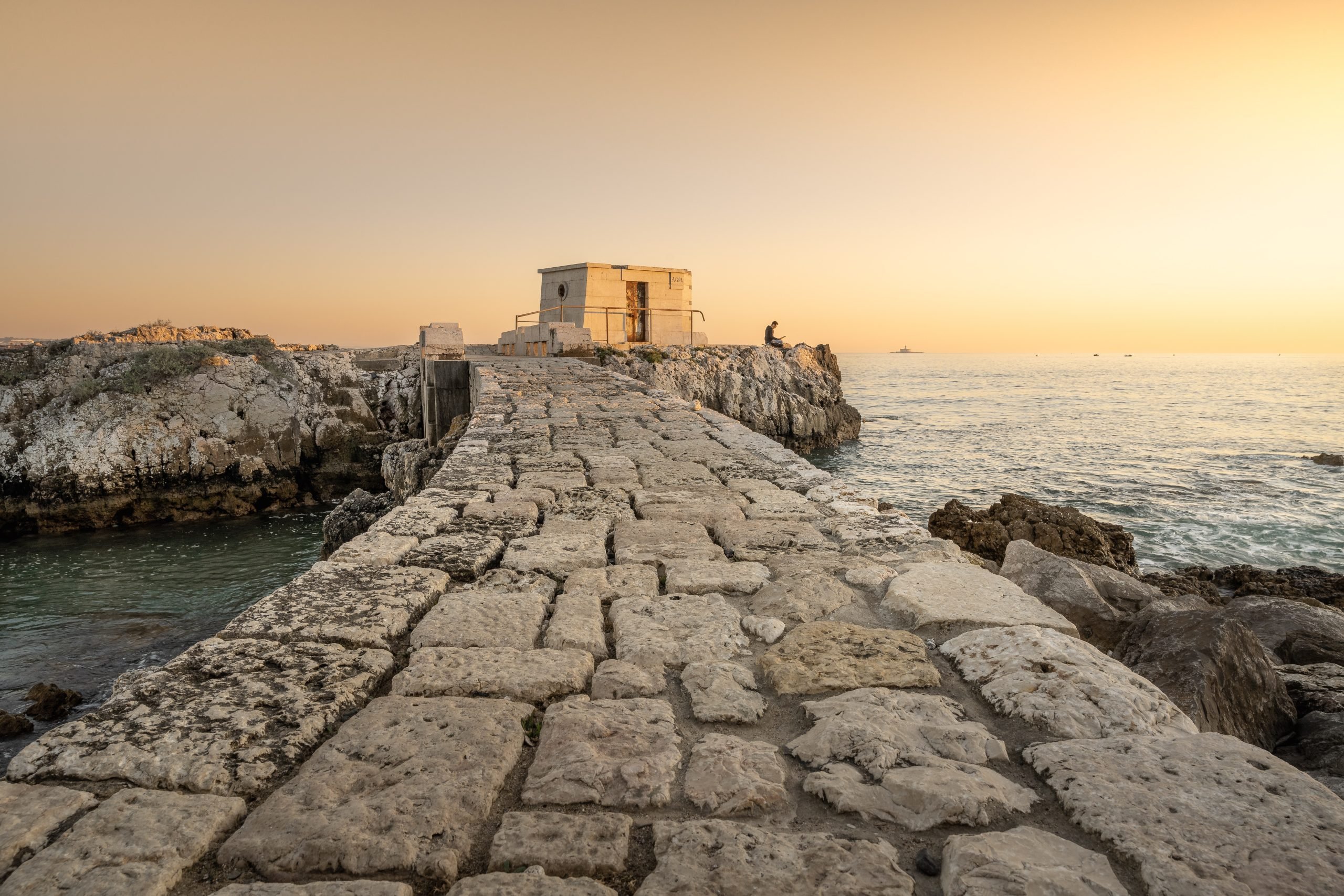 7. Sintra
Sintra was once a hidden gem in Portugal but has, in the past decade, been discovered by tourists. Despite the overcrowdedness in the historical center in the summer, Sintra is quite large and has beautiful places to live in.
Located on the Portuguese Riviera, Sintra's mountainside is actually a UNESCO World Heritage Site. Sintra is known for its beautiful palaces and mansions, nineteenth-century gardens, and some of the best beaches in Portugal.
However, if living in Sintra is an option, you are more likely not going to want a place right in the historical center due to the high prices.
There are a bunch of parishes within Sintra at various price points such as Colares, a popular beach area and Almargem do Bispo, Pero Pinheiro and Montelavar, a more "rural" and "farm" like area.
These parishes in Sintra provide you with a more relaxed lifestyle while only being around a 30-minute drive away from the center of Lisbon.
Sintra is also more affordable to rent than the center of Lisbon and Cascais. However, it is still an exclusive vacation location where certain real estate can often go for millions, particularly in the historical center.
You will need to have a car in Sintra as transportation can sometimes be slow, and this is the best way to explore the area. However, if you work in Lisbon, you can always take the train from Sintra.
The average price per m2 to purchase a house in Sintra in December 2022 was 2,218€/m2. To rent, it costs an average of 10.7€/m2.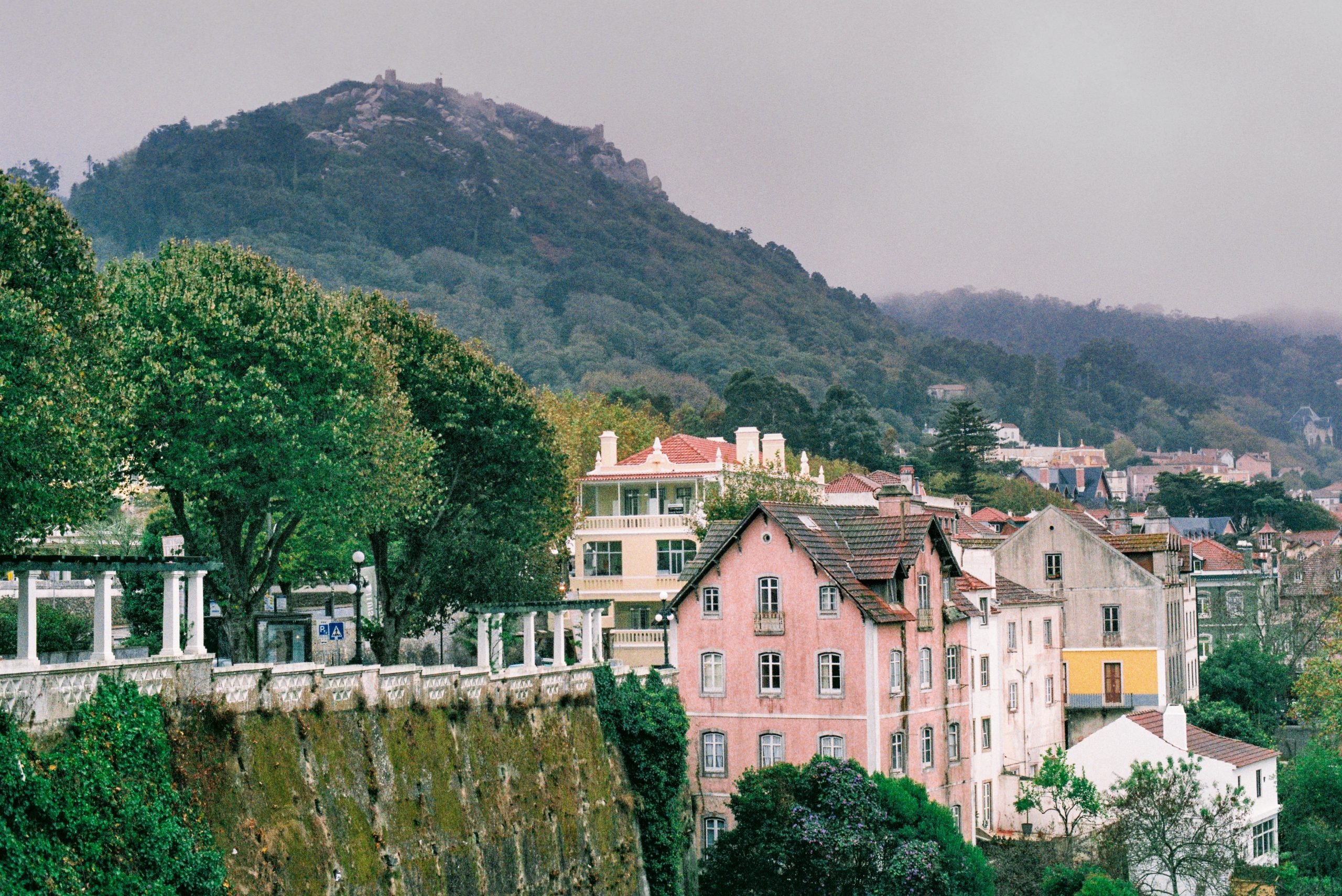 8. Cascais
Cascais is one of the most exclusive places to live in the whole of Portugal. A 30-minute drive from Lisbon, many live in Cascais and commute to work in the capital.
It is one of the wealthiest areas in Portugal, so homes tend to be more expensive when it comes to buying. However, rental prices tend to be a bit more affordable than in Lisbon.
Cascais is the perfect place for families and those who prefer a more relaxed life near the beach, without having to move to an isolated location. Cascais was once a fishermen's village, still boasting incredible seafood markets, as well as local shops and quality restaurants. You also have access to incredible beaches and nature.
You do not need to live in the center of Cascais. This municipality includes a variety of parishes with different costs of living: Alcabideche, Carcavelos and Parede, Sao Domingos de Rana, and finally, Cascais and Estoril, the most expensive.
The average price per m2 to purchase a house in the municipality of Cascais in December 2022 was 4,432€/m2. To rent, it costs an average of 17.7€/m2.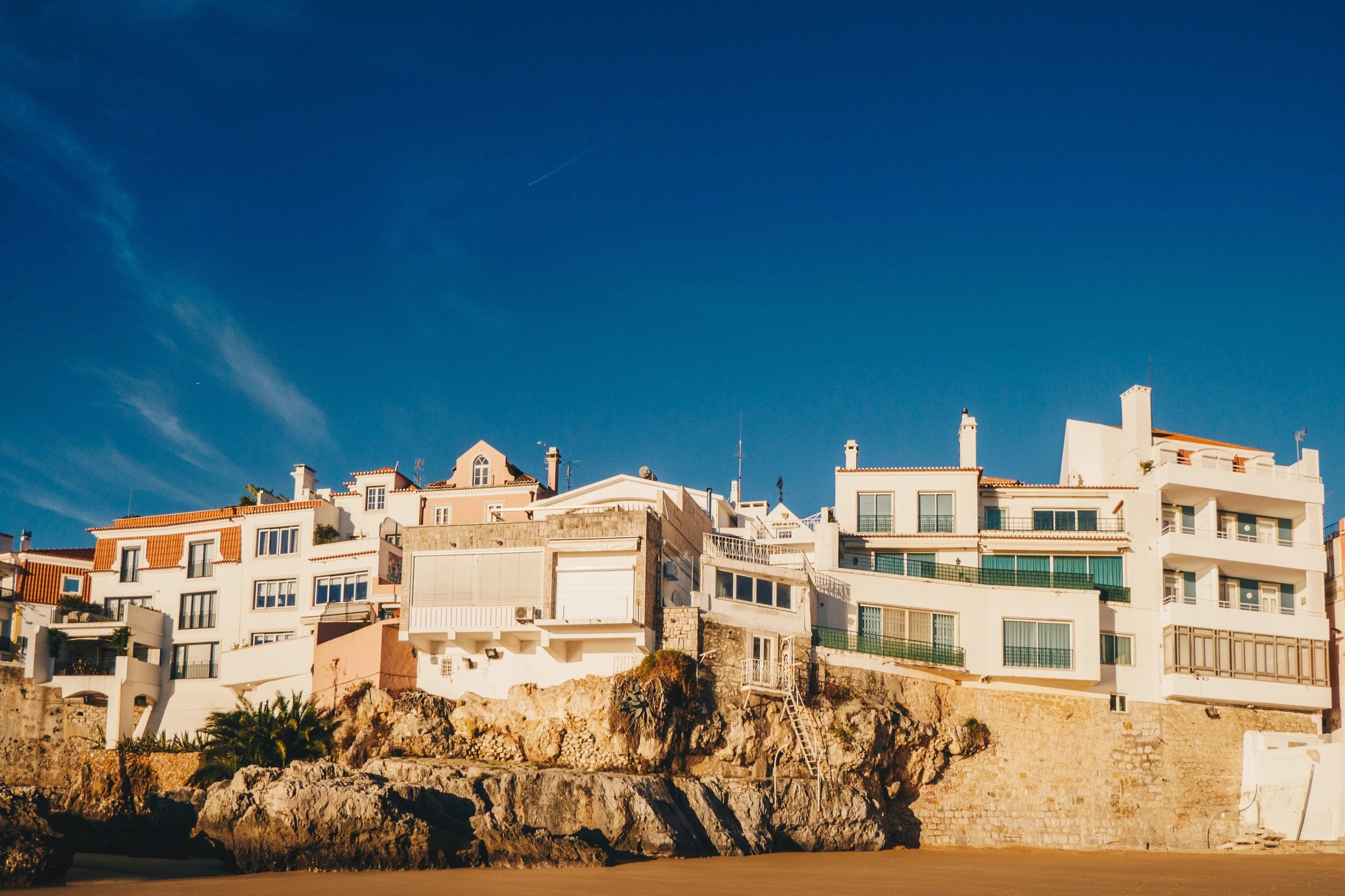 9. Ericeira
Want to occasionally drive to Lisbon to enjoy the city while living by the beach and surrounded by nature? Ericeira, a seaside town in Mafra, has in recent years become an expat hub due to being the surfing capital of Europe.
While Ericeira is best known for surfing, it also boasts quaint architecture from the 15th century, Ericeira features blue and white buildings that make up the heart of the city center. From excellent seafood restaurants to recently vegan places, as well as trendy bars and coworking spaces, Ericeira has everything you need.
Ericeira's transport system is not well developed, though. You will need a car, especially if you want to get to Lisbon, a 40-minute drive away (depending on traffic). Although buses are available, these are not made for such long routes.
The average price per m2 to purchase a house in Ericeira in December 2022 was 3,044€/m2. To rent, it costs an average of 13.7€/m2.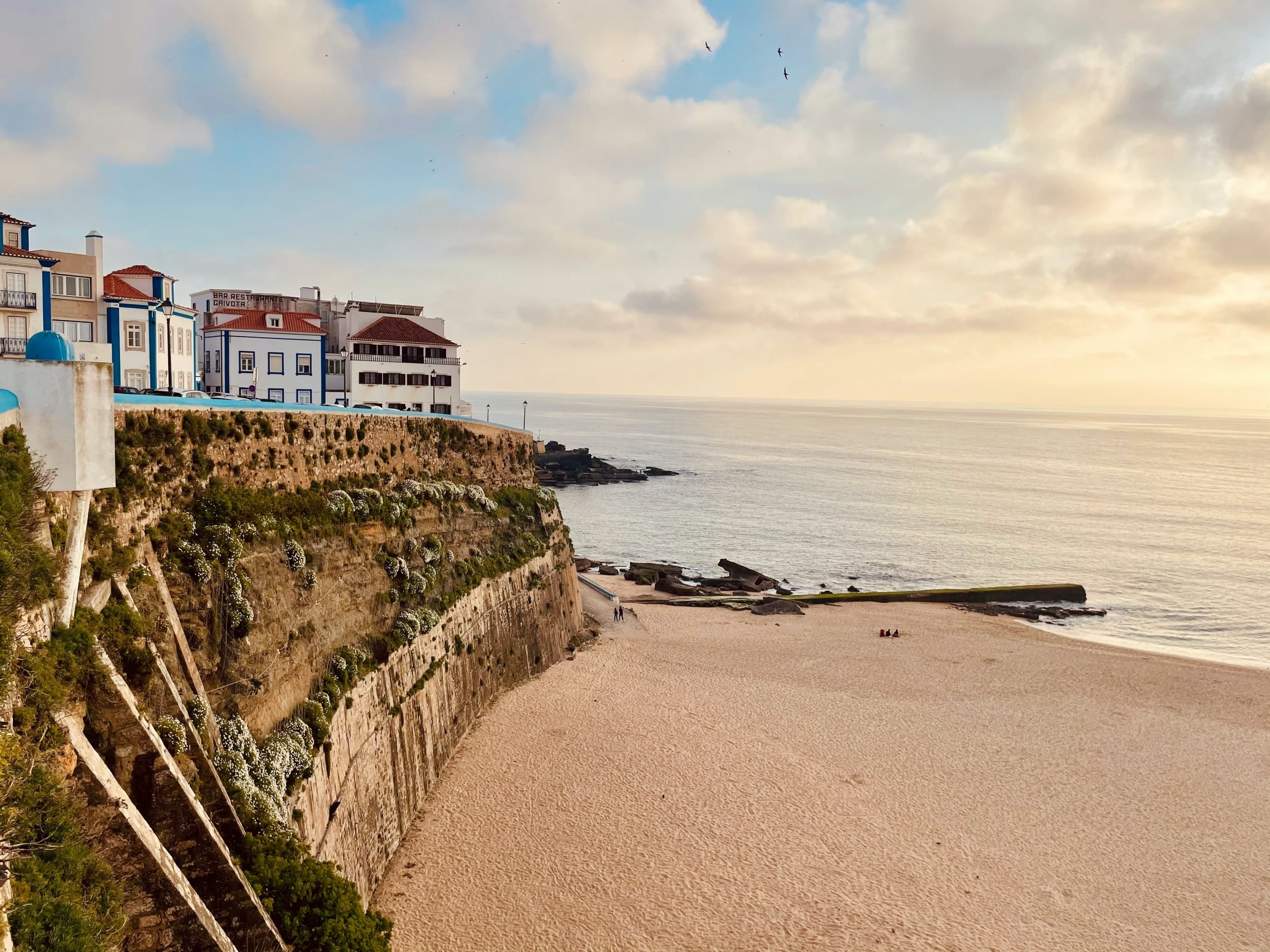 Take a look at: