The capital of Portugal, Lisbon gets over 4 million tourists a year for a reason. One of the oldest cities in Western Europe, Lisbon is a cosmopolitan city filled with historical heritage, culture, and architecture that will leave a mark to remember. From the iconic calçada Portuguesa (cobbled streets) to the lively streets of Bairro Alto, Lisbon's environment provides a comforting experience that will make you feel at home. If you're planning your next visit to the Portuguese capital and wanting to avoid the "tourist traps", we have got you covered. Lisbon has a variety of activities for tourists to enjoy, from monuments to wine tastings in a range of prices to accommodate all visitors. Here are the 10 best things to do in Lisbon.
1. Try some of the best wines in the world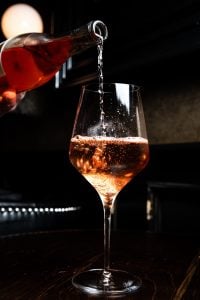 Portugal is home to one of the first wine-producing regions of the world and has some of the highest quality wines in the world. Lisbon has wine bars at every corner with incredibly affordable prices where you can try out unique flavors, from port wine to red wine. This is the perfect activity for an afternoon, where you can have wines paired with regional cheeses and bread. We recommend booking this 3-hour tasting where you'll get to try Portuguese pastries, cheese, and wines from the Alentejo. For a premium experience, book this tasting where you'll get to taste five different artisanal kinds of cheese, sausages, and ham, as well as five Portuguese wines. For a super cheap option, visit the Wines of Portugal Tasting Room in Terreiro do Paço. This is a large modern tasting room with shared tables and wine starting at €1.
2. Visit the medieval São Jorge castle
The São Jorge Castle is located at the top of the city in Santa Maria Maior. A part of the castle was built in the fifth century by the Visigoths which was made larger by the Moors in the eleventh century. It was then officially made into the Royal Palace in the twelfth century during the reign of Afonso I of Portugal. The palace was later on restored in 1938 by the dictatorship of Salazar to look the way it is presented now. Tourists can visit the castle complex which consists of the castle itself, the ruins of the royal palace, gardens, and a terraced square with panoramic views of the city. A ticket to visit costs between €5 and €10. You can also pay a little extra to skip the line.
3. Taste traditional Portuguese cuisine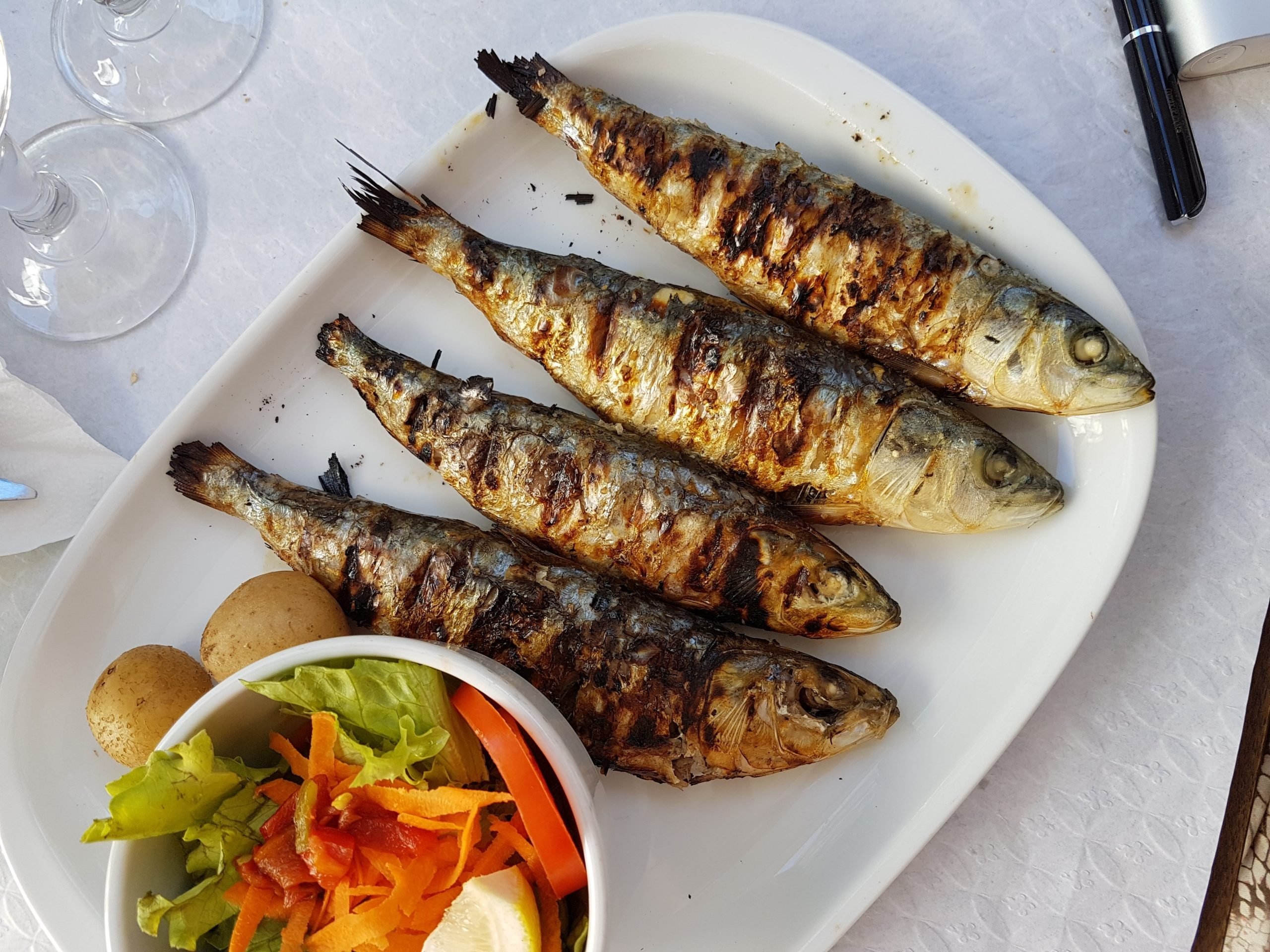 Lisbon's food scene is renowned all over Europe. If you visit the capital, you must explore traditional restaurants called tascas (taverns). These provide a relaxing environment where you can try out some cheap traditional Portuguese food for anywhere between €10 and €15. Our favorite tascas are Zé dos Cornos, 1 de Maio, and Alfaia.
We recommend ordering the following:
Pastel de Nata. Photo by Samantha Gollnick (Unsplash)

Bifana (pork sandwich)

Sardinhas (sardines)
Frango de churrasco piri-piri (piri-piri chicken)
Bacalhau (codfish)
Polvo à la lagareiro (octopus)
Bitoque (thin steak)
Secretos de porco preto (Iberico pig)
Caldo verde (green soup)
Cozido à portuguesa (meat stew)
Pastel de nata (custard tart)
Baba de camelo (camel drool or condensed milk mousse)
Arroz doce (rice pudding)
Bolo de bolacha (portuguese biscuit cake)
Also, make sure to stop by Pastéis de Belem where the traditional Portuguese custard tart was first invented. The recipe from this place is a secret. You´ll have to wait in line, but it is so worth it.
4. Ride the Santa Justa lift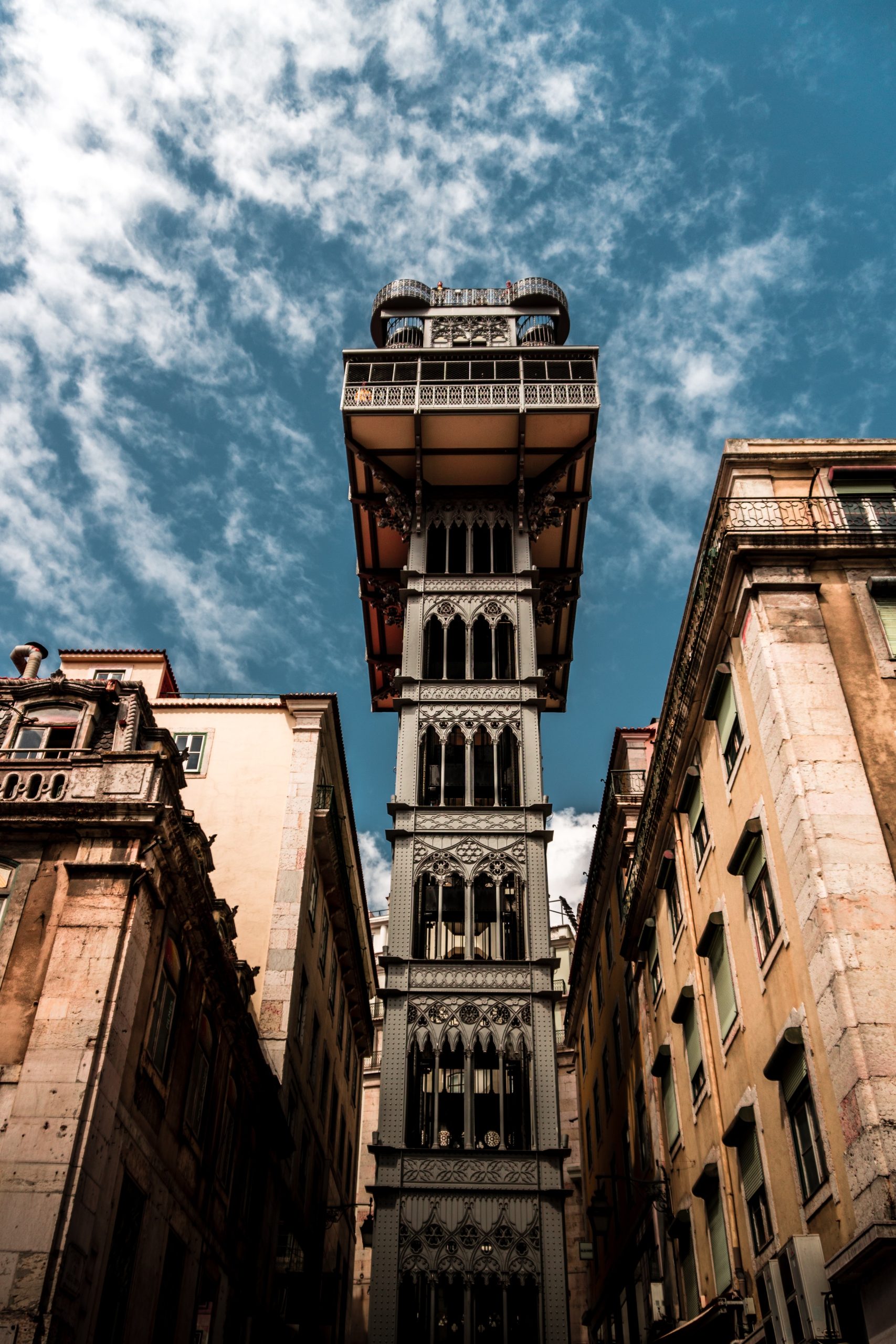 The Elevador de Santa Justa is located in the center of Lisbon and was completed in 1902 by Raoul Mesnier du Ponsard, an architecture student of the man who built the Eiffel Tower. 45 meters tall, the lift has a similar design to the Eiffel Tower and was built to connect the lower streets of Baixa to the Carmo Square for locals to have an easier passage. Today, it is one of the most visited tourist attractions in Lisbon as visitors can ride the elevator to enjoy the view of the Baixa Pombalina. The Santa Justa Lift is decorated in a Neo-Gothic style in dark iron which represents a construction style of the 1900s. At the time, elevators such as these were considered largely innovative and reflective of the modern age.
5. Take a day trip to Sintra and Cascais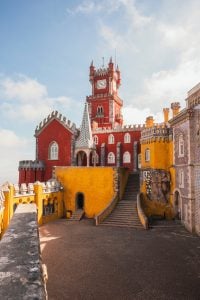 Do not Lisbon's location go to waste. The capital is close to stunning towns and cities that are perfect for a day trip such as Cascais and Sintra. We recommend visiting Sintra, a UNESCO World Heritage Site close to Lisbon. Sintra is only a 30-minute drive from Lisbon or a 45-minute train from Oriente station (around €2). One of the most iconic palaces in Portugal, Pena Palance is located in Sintra. The palace is designed in a romanticist style, painted in multiple colors to make you feel like you are witnessing a fairytale. Purchase your entrance ticket here to skip the line, with a free cancellation option.
Another historical building you must visit in Sintra is the Castle of the Moors, only a ten-minute walk from Pena Palace. This castle was built by the Moors in the 8th and 9th centuries and provides a stunning 360 view of Sintra. Buy your ticket here to skip the line at the entrance.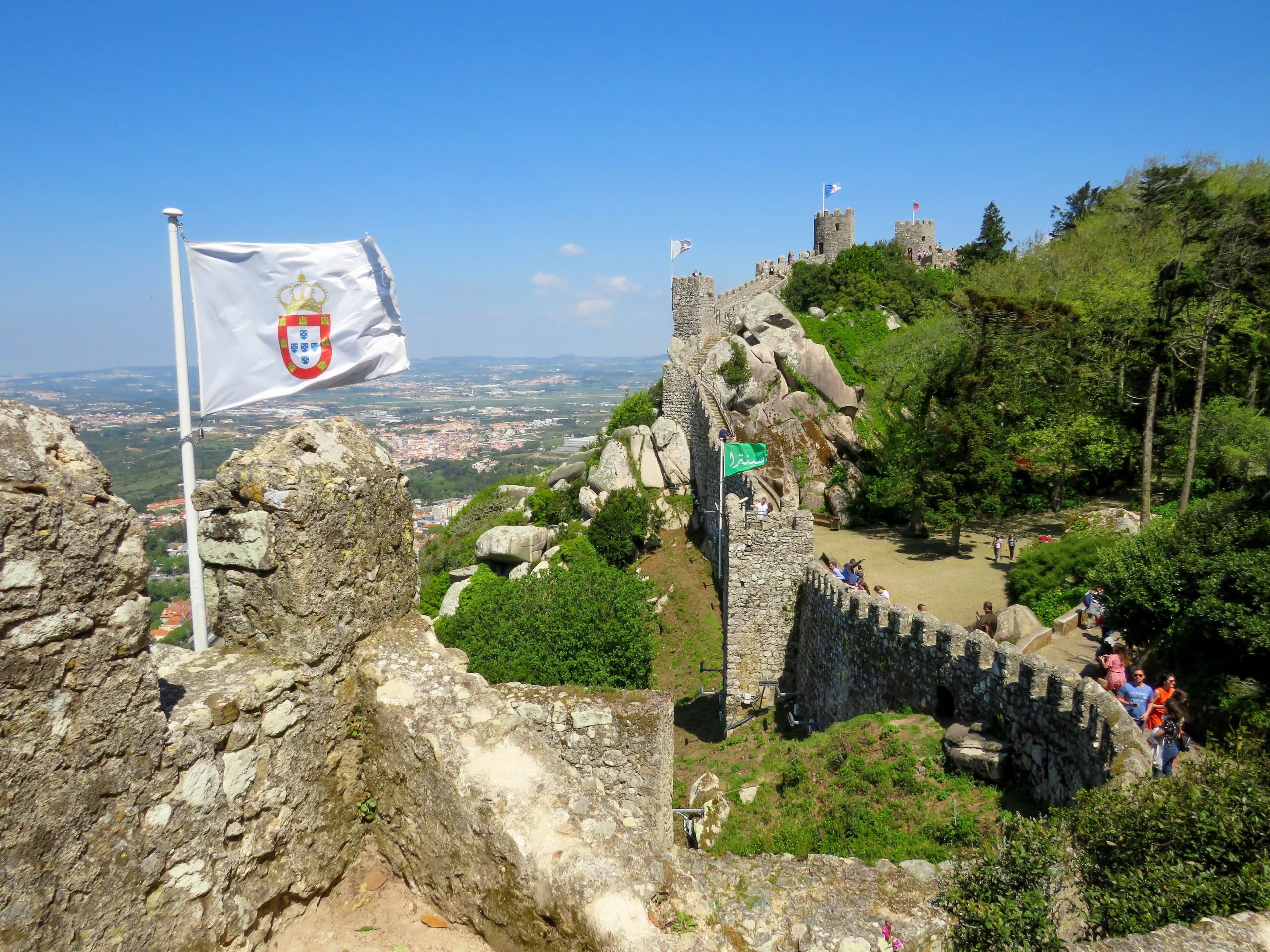 The Quinta da Regaleira is another great spot to visit, a farm designed in the early 1900s with overgrown gardens, caves, and romantic architecture.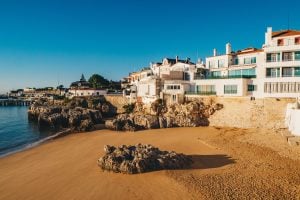 A 40-minute train ride from Cais do Sodré (around €2), Cascais is located on the Portuguese Riviera and is one of the most well-funded and richest municipalities in Portugal. Cascais is known for its luxurious restaurants, hotels, and nice beaches. Although you can drive to Cascais, taking the train along the riviera provides gorgeous sea views. We recommend visiting Estoril, home to the largest casino in Europe, one station before Cascais. After that, get back on the train to Cascais for 5 more minutes. Then, walk for a minute toward "Frederico Arouca" street. This is essentially the high street with the major stores, as well as smaller vendors selling Portuguese souvenirs. You should also explore the City Hall of Cascais in  "Praça 5 de Outubro" that overlooks a small beach called "Praia da Baía de Cascais". The Citadel of Cascais is also a few minutes away, a set of fortifications built between the fifteenth and seventeenth-century to defend the Cascais coastline and protect Lisbon.
6. Experience the Lisbon nightlife
The city of Lisbon's nightlife is some of the best in all of Europe. However, for a good night out, it's important to avoid the tourist traps and know the best places to go. But first, let's go through the nightlife culture in Lisbon. In all of Portugal really, you start at a few bars until at least 1 to 2 am. Only then do you go to your favorite club for some dancing! If you're looking for an early night and want to enter a club earlier, it will be empty. Clubs usually close anywhere between 7 and 8 am. Also, be prepared to smell like an ashtray the morning after. Although smoking inside indoor public spaces is forbidden, this is not enforced.
Our favorite bar in Lisbon is O Palheta in Cais do Sodré for some traditional outdoor drinking the "Lisboeta" way. You can expect good music, cool vinyl records, and cheap drinks. You can always choose to have a drink inside, but it is common for Portuguese people to enjoy their beer outside and the streets are usually filled with people. If you're looking to bar hop, just head on to the main streets of Bairro alto and you´ll see hundreds of people drinking outside cheap bars. If you stick to beer, any of these are good options.
If you're looking for something trendy and a bit more expensive, head to Park bar in Bairro Alto, a rooftop bar at the top of a regular parking garage. You'll be surprised to see one of the best views of Lisbon and a terrace filled with greenery and wooden tables.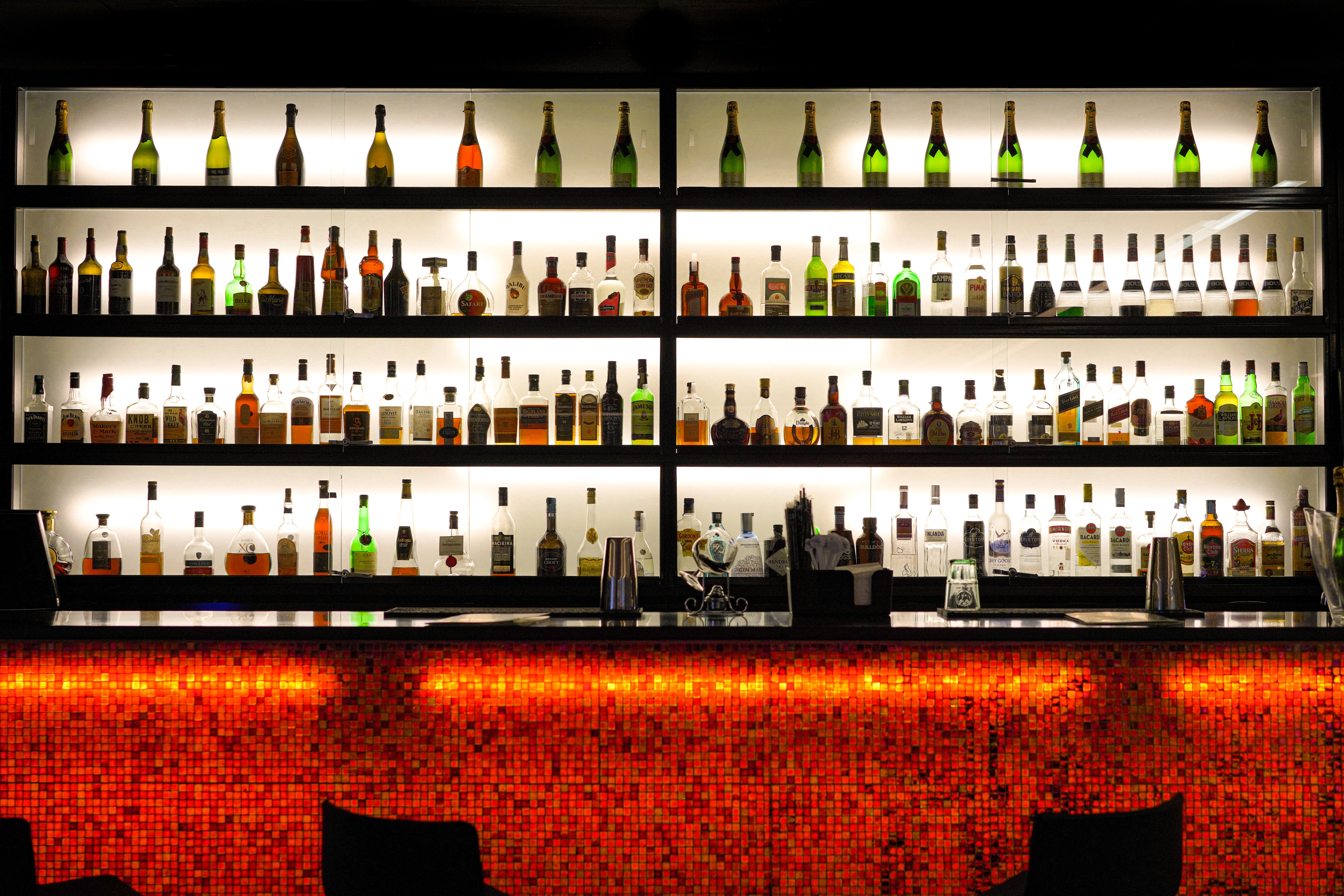 If you're ready to head out to a club, our favorites are Lux Fragil, Lust in Rio, and Trumps. Lux Fragil in Santa Apolónia, opened in 1991 and has a view of the Tagus river from its rooftop terrace. Major DJs from all over Europe play in Lux every week and the club mostly plays techno, especially downstairs.
Lust in Rio is known for its "Swag On" night every Wednesday where hip-hop is played. In the summer, this club is completely outdoors and overlooks the river. The club offers a VIP section that often is filled with football players and celebrities.
Trumps in Príncipe Real is one of the largest gay clubs in Portugal and has been open since the 1980s.  The club is mostly full on Saturday nights and plays house and dance music, as well as pop. They also have drag queen nights. The club is also very popular with straight women. The club also hosts art exhibitions showcasing queer art during the day.
7. Take a swim on a close-by beach
It is rare to find a cosmopolitan city that is so close to the beach. Lisbon is only 15 minutes away from the sea and you can get there by public transportation. And you won't be going to just any beaches, Lisbon has some of the best beaches in Europe, perfect for a city break. Costa da Caparica is only 20 minutes away, an area with some of the best beaches in Greater Lisbon. Another alternative is going to Cascais or Sintra, where there are fewer busy beaches with loads of space.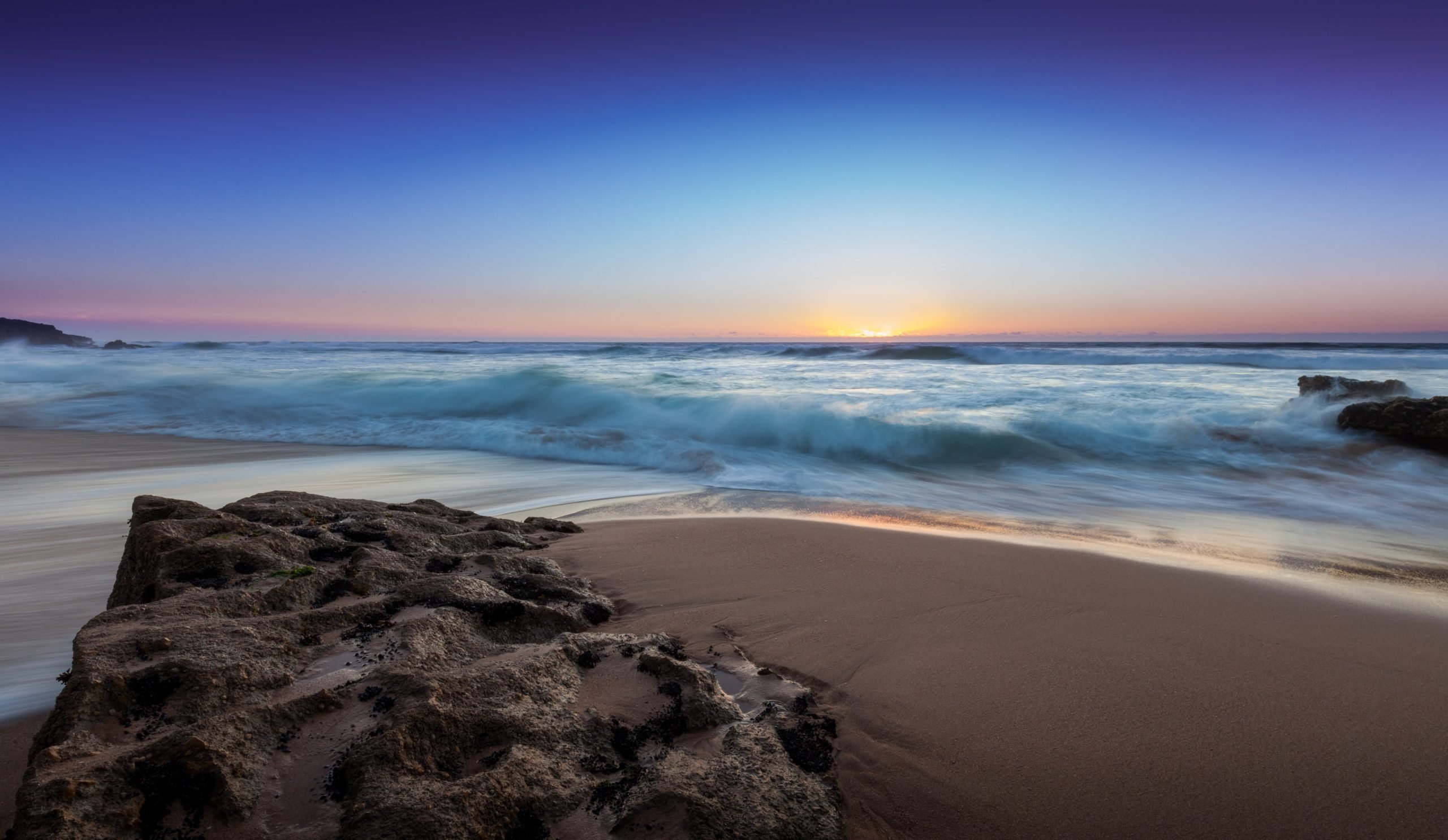 Here are our favorite beaches near Lisbon:
Praia da Cornélia (

Costa da Caparica)

Praia da Mata (Costa da Caparica)
Praia do Guincho (Cascais)

Praia da Adraga (Sintra)

Praia do Magoito (Sintra)
Book a beach experience near Lisboa
8. Explore the largest aquarium in Europe
The Oceanário de Lisboa in Parque das Nações, the city 's aquarium, is one of the largest in Europe. This place has over 8,000 creatures from 500 species, making it the perfect activity for a date or family day. Over 17 million visitors from 140 countries have visited the aquarium since it opened in 1998. Every year, over 1 million people visit the aquarium.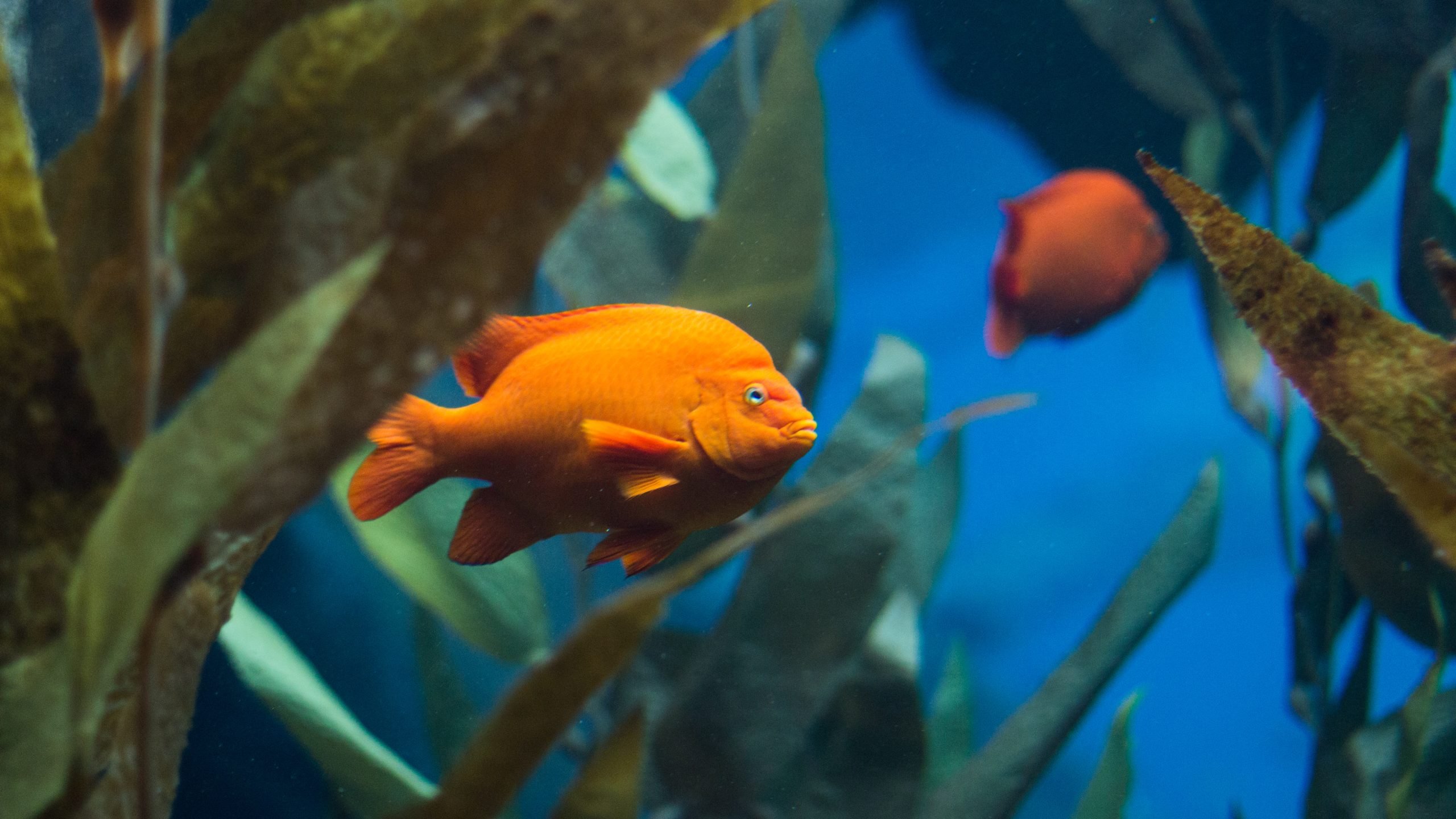 The Oceanário de Lisboa is divided into 4 separate bodies of water, representing the North Atlantic, Antarctic, Temperate Pacific, and Tropical Indian Ocean. From cute otters to sharks, this aquarium has every animal you want to see. Buy your ticket here to skip the line at the entrance and enjoy free cancellation.
9. Enjoy the view from a miradouro
They say the best things in life are free and Lisbon's miradouros agree. Miradouros are city lookout points where you get beautiful panoramic views of Lisbon. You'll always find people listening to music and drinking beer on the hundreds of miradouros in the city. Grab a bottle of wine and some cheese to enjoy the sunset. You'll also find some small kiosks that sell drinks and coffee next to miradouros. Wondering which miradouros have the best views and environment? Our favorite lookout spots are Miradouro de Santa Luzia in Alfama, Miradouro da Graça, and Miradouro de Santa Catarina.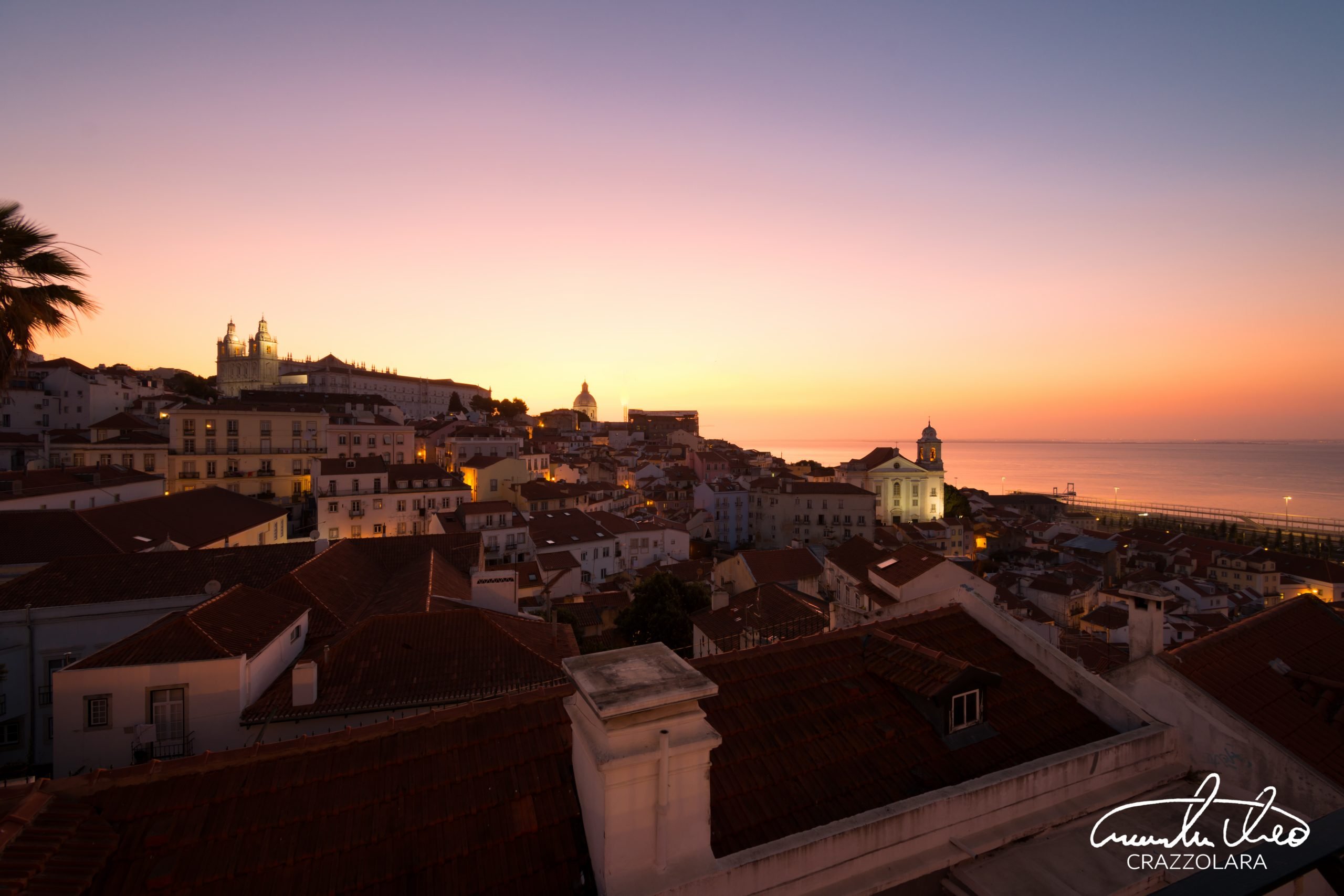 10. Discover fado culture in Alfama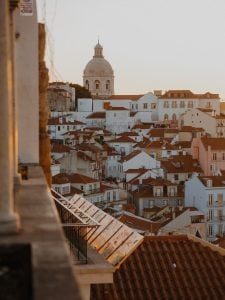 Have you ever heard of fado? Fado is a traditional music style that became known in the old neighborhoods of Lisbon such as Alfama. This style of music was sung in taverns, beginning in the 19th century. The most famous fado singer is Lisbon born Amália Rodrigues, one of the largest names in fado, becoming known all over the world in the 1950s. Today, tourists can discover the world of fado in various areas of Lisbon, but the best "fado houses" are located in Alfama. Visitors can enjoy a nice dinner while listening to a fado singer. Book this guided tour in Alfama to learn about the origins of fado and experience an iconic fado house. This live fado show in Chiado, Lisbon is also a great option, a 50-minute performance featuring 2 fado singers and 2 guitarists. There are also many great options including Fado in Chiado, Clube de Fado and Parreirinha de Alfama. You can always also ask the locals where to go.
Take a look at our full guide on the city of Lisbon, from restaurants, hotels, to activities, we have everything you need to know about the Portuguese capital.
Book tours & experiences in Lisbon
⬇️Please share your favorite activities and things to do in Lisbon in the comments below ⬇️