A seaside town in Mafra, Ericeira is known to many as the surfing capital of Europe. The only World Surfing Reserve in Europe, Ericeira has the perfect coastline conditions for surfing. Not yet discovered by mass tourism, Ericeira is geared toward surfers and Portuguese tourists looking to experience all that the coast has to offer.
While Ericeira is best known for surfing, it has always been a popular summer spot for the Portuguese. In the 1940s, it became a retreat for families from Lisbon, while in recent years, both local and international tourists spend their summer here.
Boasting quaint architecture from the 15th century, Ericeira features blue and white buildings that make up the heart of the city center. From excellent seafood restaurants to recently vegan places, as well as trendy bars, Ericeira has a wide range of options for all tourists.
Our travel guide to Ericeira has everything you need to know. From the best things to do in Ericeira to how to get around the town, we have got you covered!
5 Best Things To Do in Ericeira
1. Best beaches in Ericeira
Ericeira has some of the best beaches in all of Portugal, including surfing and beaches that are perfect for a relaxing day.
One of our favorite beaches in Ericeira is Foz Do Lizandro, 3 kilometers from the center of town. The river Lizandro flows through this beach onto the ocean, providing a warmer alternative to those who do not wish to swim in the colder more volatile sea. This beach has various modern bars, restaurants, and even a surf shop for renting boards and booking surf classes. You can also rent out sunbeds and beach umbrellas.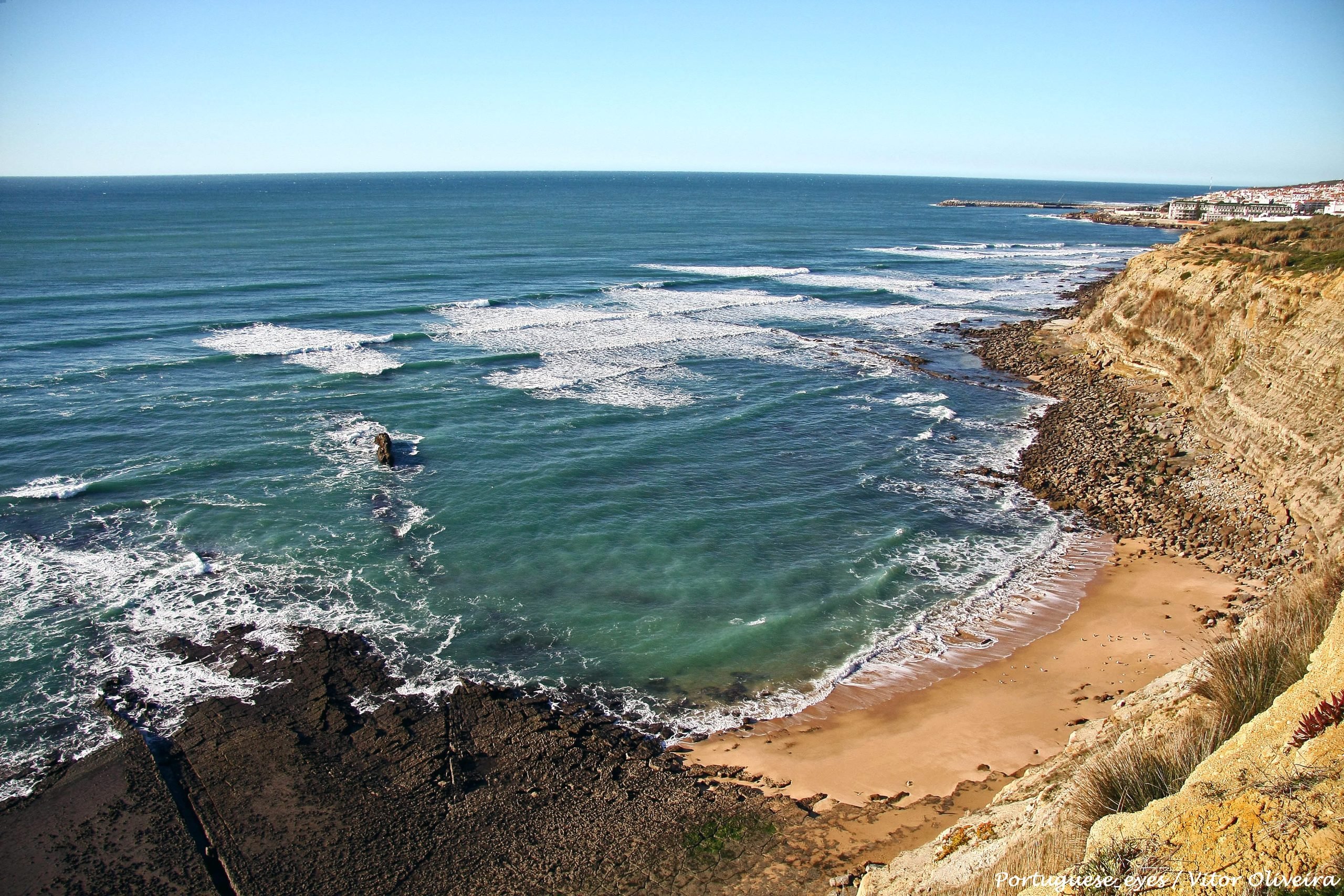 Another great beach is Praia dos Pescadores, the most central beach in Ericeira. Along with being within walking distance from the center, the "Fishermen's beach" features beautiful fishing boats and is a family favorite. Located in a harbor, this beach is sheltered from the wind and has calmer waters than other Ericeira beaches.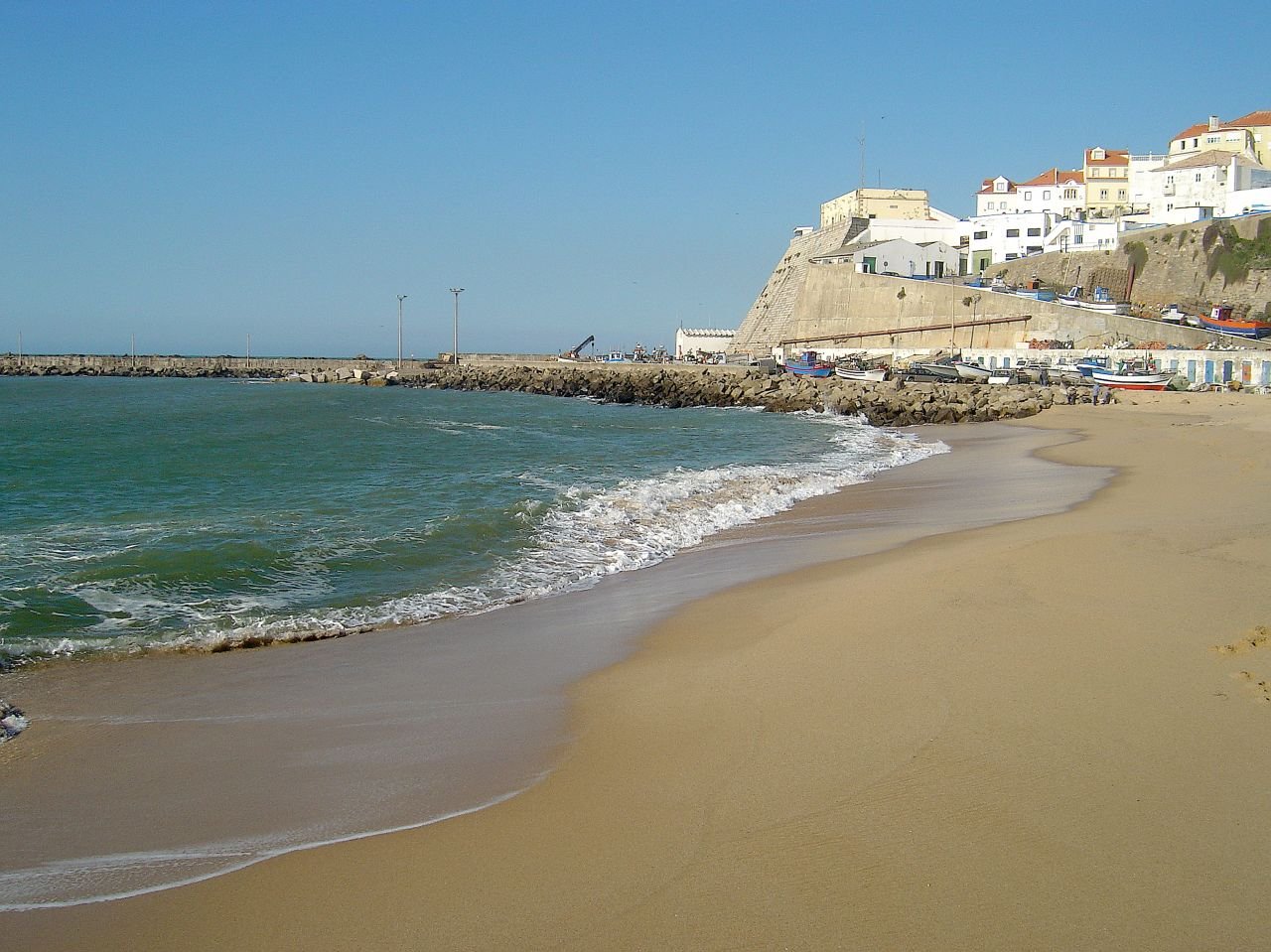 Here are some other beautiful beaches in Ericeira:
Praia do Norte

Praia de Sao Sebastiao

Praia da Ribeira d'Ilhas

Praia do Sul

Praia do Matadouro
2. Surfing in Ericeira
Ericeira is surfer heaven! It is Europe's only World Surfing Reserve and the unofficial surf capital of Portugal. Being labeled a surfing reserve, Ericeira is a protected surfing area covering 3 kilometers of great wave quality. The official Ericeira World Surfing Reserve spots are Cave, Pedra Branca, Reef, Crazy Left, Ribeira D'Ilhas, Coxos, and Sao Lourenco.
The great thing about surfing in Ericeira is that the conditions cater to all, including newbies and those advanced. For beginners, we recommend booking a surf class! The best beaches for beginners are Foz do Lizandro and Praia do Sol. Beaches like Sao Lourenco and Ribeira D'Ilhas are more suitable for intermediate and advanced surfers.
You cant rent surfing gear on most beaches, as well as the various surf schools around Ericeira.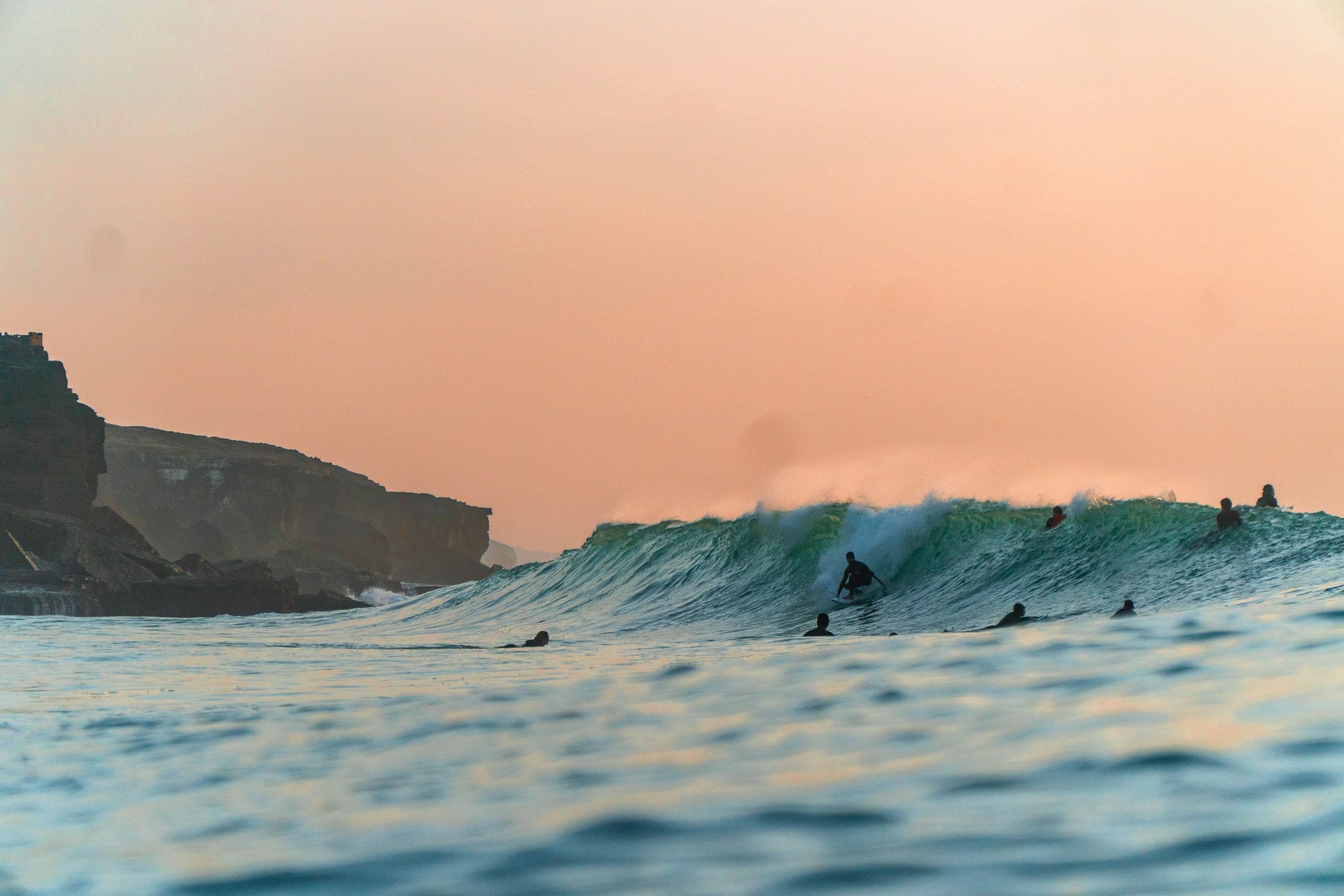 3. Mafra Tour
Mafra is a beautiful city located a 10-minute drive from Ericeira. Mafra is best known for being the home of the Mafra National Palace, a UNESCO World Heritage Site constructed in Baroque style.
This four-square-km palace is open to the public and includes the royal palace and chapel, a monastery, and one of the most stunning libraries in Portugal with over 30,000 books. There are over 1,200 rooms in the place and two bell towers housing the world's largest bell collections.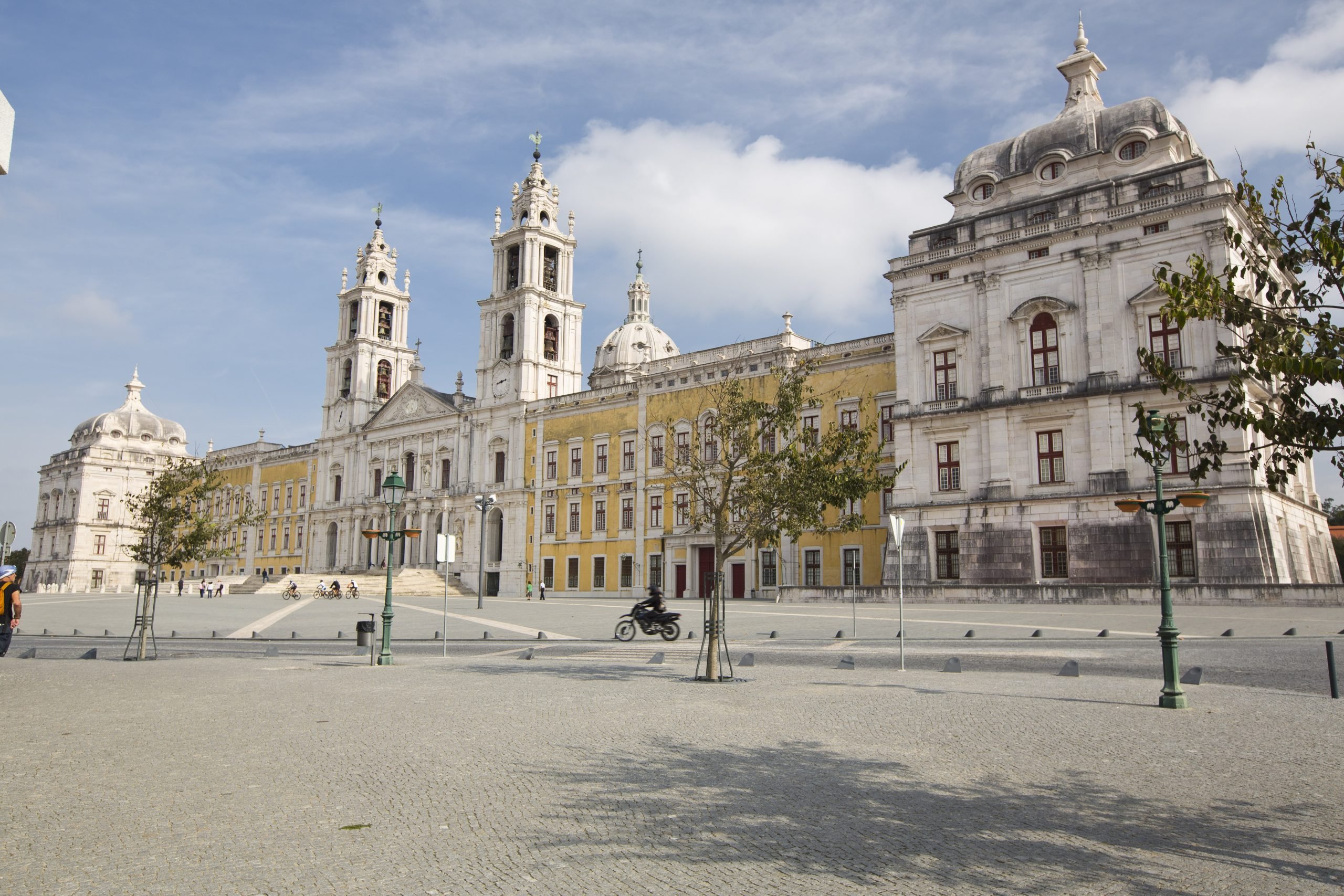 The Mafra National Palace was built by King John V as a religious offering. The King married Mary Anne, but the couple was unlucky with no healthy children. The palace was then constructed so a healthy heir would be born. The palace construction was so expensive that the monarchs were almost bankrupt.
Along with the place, head to the Jardim do Cerco gardens and the Tapada Nacional de Mafra, the latter having been the hunting ground of Joao V. Mafra also has loads of lovely restaurants and shops to unwind in.
We recommend booking a tour to get an insight into the area's extensive history and find the best spots.
For the adventurous ones, this 2h30 e-bike tour starts in Ericeira and takes you to Mafra, allowing you to connect with nature. You will get views of the coastline along with a tour guide. Lunch is also included!
4. Hiking near Ericeira
Ericeira boasts several trails, providing both a rural feel and breathtaking ocean views. You can check these out on official trail maps or ask the locals. One of your favorite hike is over 10 kilometers, starting in Ericeira and going through Santo Isidoro, Paco de Ilhas, Marvao, and ending finally in Ribamar.
Alternatively, you can drive 10 minutes away from Ericeira and try out the trails in Mafra. From trails in Tapada Nacional de Mafra to some with views of large valleys, Mafra is more suitable for hiker lovers.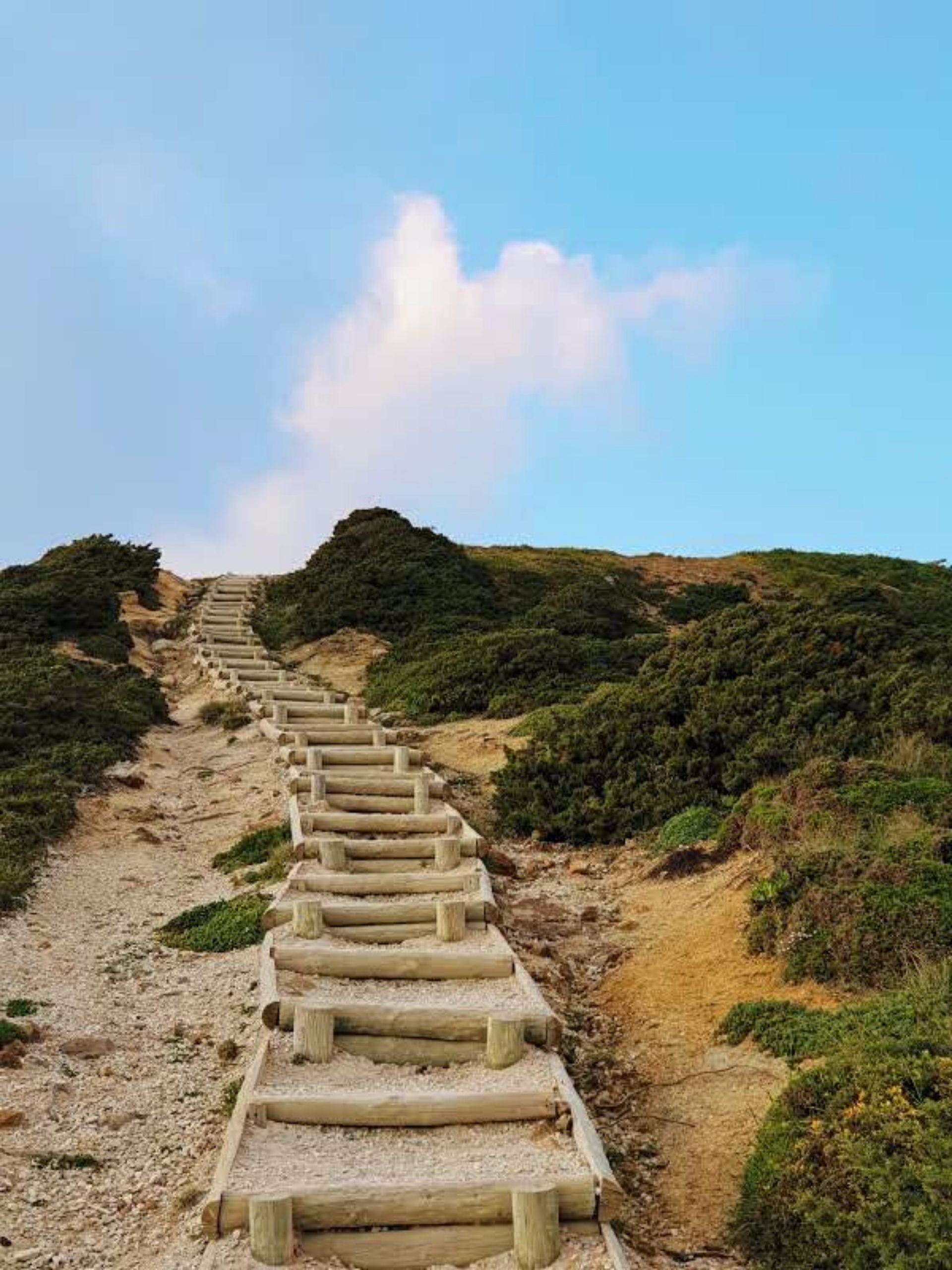 5. Camping
If you love to be in touch with nature and the outdoors, camping in Ericeira is a must. The most famous campsite in Ericeira is EriceiraCamping with views of the ocean. You can rent out a spot to pitch your tent or go for a teepee, mobile home, or bungalow. The facilities at this place are great, with multiple clean bathrooms, a restaurant, and even a surf school where you can rent equipment.
If you go in the summer, check out when Sumol Summer Fest is on. This music festival is hosted at EriceiraCamping, and the likes of Post Malone, Burna Boy, and more have performed here. If you just want a quiet camping experience, do not visit at that time.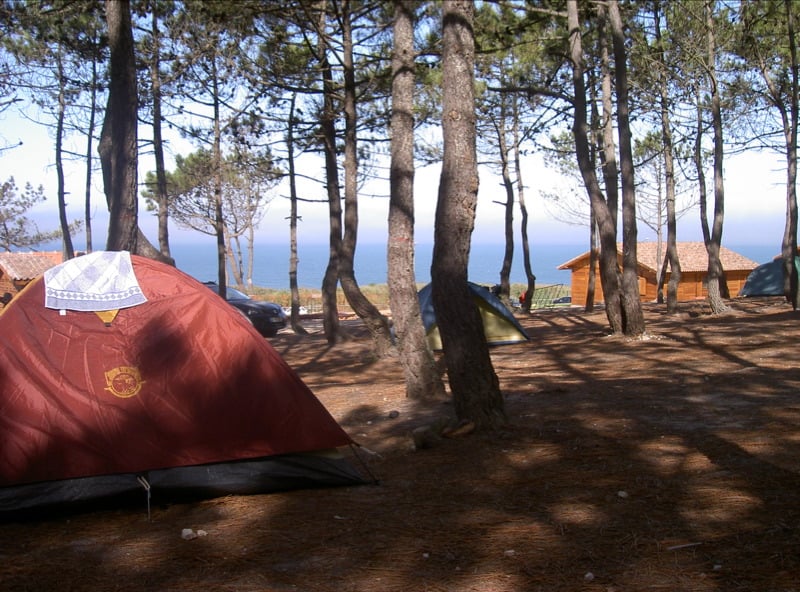 Transportation in Ericeira
You can access public transportation between Lisbon, Sintra, and Ericeira. However, the timetables are inflexible and the bus, in particular, is not that frequent.
Still, the Ericeira beach Bus is available during high beach and runs all day between 9 and 20h, taking you to the best beach spots. This bus is a lot more efficient.
Therefore, if you just want to stay inside Ericeira, you do not necessarily need a car. If you stay in the center, you can also walk to nearby beaches.
Nevertheless, you will experience the coastal town and surrounding areas a lot more by renting a car. From hiking gorgeous trails to visiting the city of Mafra, it will be harder to do so by transport. This way, you won't be relying on the bus schedules and losing time you could have spent exploring.
Top Restaurants in Ericeira
Mar d'Areia

Mar das Latas

GiG – Green is Good

Mar a Vista

Avo Restaurante
Book Top Hotels in Ericeira