While not as famous as Paris or London, Lisbon is a fashion capital in Europe to watch out for. From luxury brands to affordable vintage clothing, Lisbon has a store for everyone's taste. Lisbon has a variety of shopping options, so many that it could get overwhelming. From shopping centers to typical Portuguese streets with smaller family-owned stores, as well as a main luxury brand avenue, you will find stores worth entering all over the Portuguese capital. Luckily, our Lisbon Shopping Guide is here to help you out!
Best Shopping Malls in Lisbon
Colombo
The largest shopping mall in Portugal and one of the largest in the Iberian Peninsula, Colombo has over 340 stores, including 60 restaurants, and 8 movie theaters, as well as a massive food court. You can find a variety of stores at Colombo from affordable to more expensive such as Bershka, Adidas, Bimba Y Lola, Brownie, Brandy Melville, Footlocker, and more.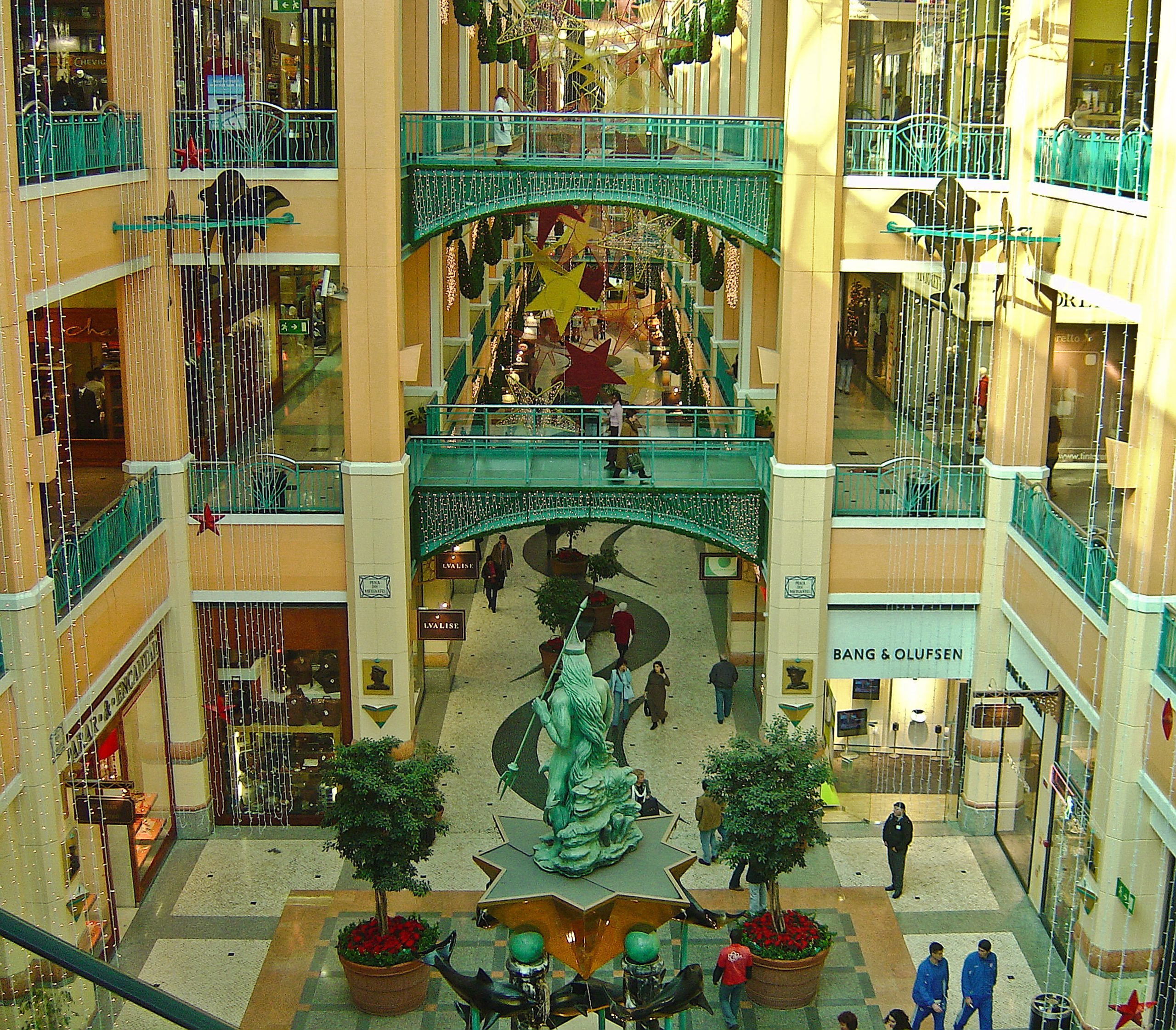 Amoreiras
Inaugurated in 1985, Amoreiras was Lisbon's largest commercial complex at the time. The shopping center has a total area of 45 thousand square meters, including more than 200 stores from fashion, health and beauty, decoration, and more. Around 12.5 million people visit Amoreiras every year. You can find stores such as Bimba Y Lola, Boss Store, Fnac, Guess, Lacoste, and more at Amoreiras.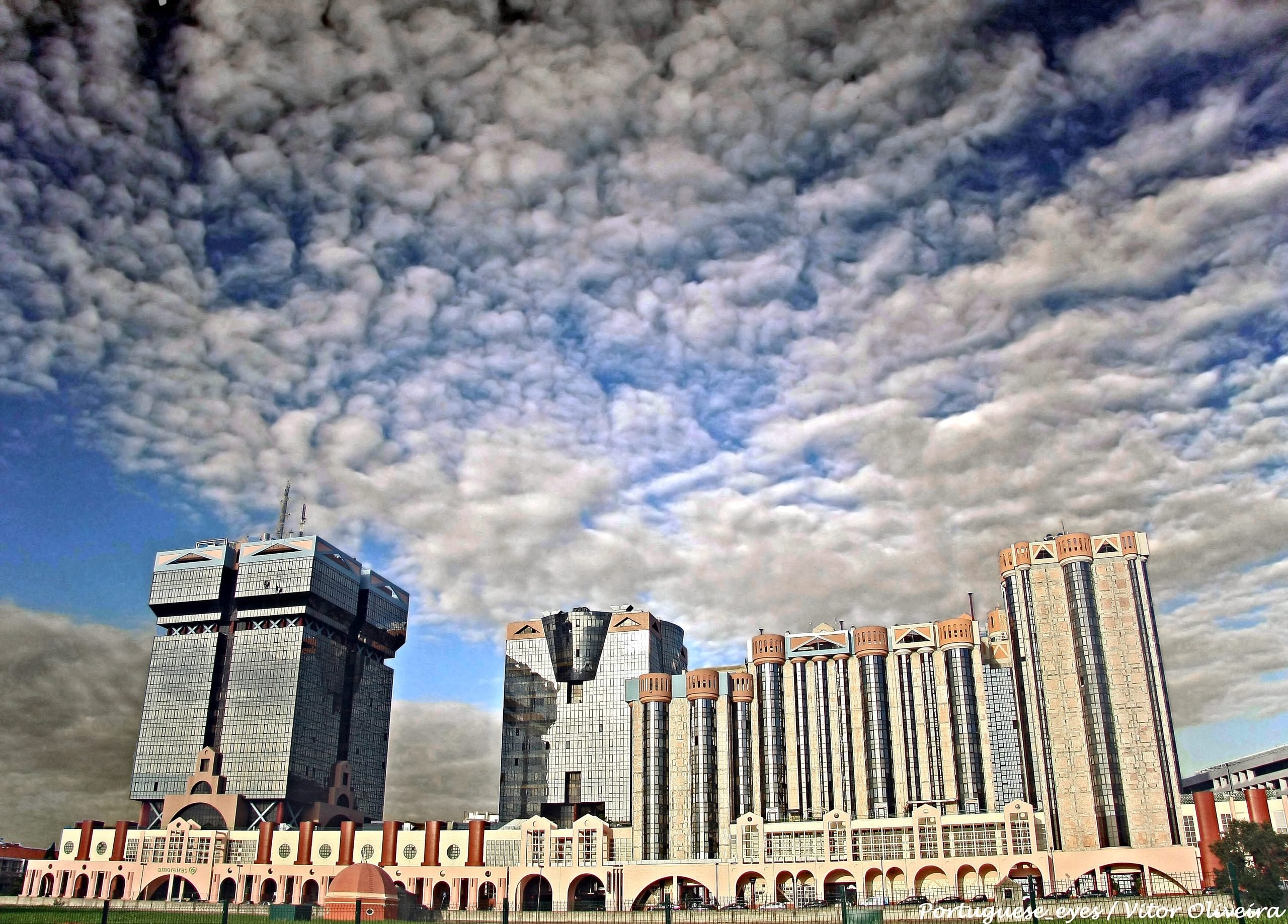 El Corte Ingles
Opened in 2001, an upscale department store, El Corte Ingles has 9 floors divided into multiple areas such as men, women, home, cosmetics, and more, as well as a supermarket and 14-screen cinema. The department store features a panoramic restaurant on the top floor, as well as several restaurants. You can find high-end stores such as Jimmy Choo, Bottega Veneta, Carolina Herrera, and more at El Corte Ingles.
Armazens do Chiado
Located in Rua do Carmo, in the heart of Chiado, the foundations of the building housing Armazens do Chiado date back to the 12th century. The shopping center features 55 stores, 6 retail floors with a food court with 15 restaurants. You can find stores such as Mango, Brownie, Women's Secret, Kicks, and more.
Best Shopping Streets in Lisbon
Rua Garrett
Located in the center of Chiado, Rua Garrett is one of the most iconic streets in Lisbon that is constantly filled with tourists and features several stores. From Portuguese family-run businesses to multinational clothing shows, the street has a variety of options. You can find stores such as Happy Socks, Stradivarius, Massimo Dutti, as well as Bertrand, the oldest operating bookshop in the world.
Principe Real
Probably the trendiest neighborhood in Lisbon, Principe Real is a fashion-forward that has some of the coolest stores in the capital. You can actually visit the workshops of iconic fashion designers such as Lidija Kolovrat, a Bosnian designer who opened Kolovrat79 in 2010, as well as Nuno Gama's store called Maison Nuno Gama which opened in 2014. We also recommend visiting Embaixada in Principe Real, a department store selling trendy designer items and art which also features two restaurants and a bar.
Avenida da Liberdade
If you're looking to shop in some luxury brands, Avenida da Liberdade should be your first spot. 1,100 meters long, the avenue is known for being one of the most expensive shopping streets in all of Europe. You can find major luxury brands here such as Cartier, Louis Vuitton, Versace, and Prada, as well as mid-priced brands such as Guess and Massimo Dutti.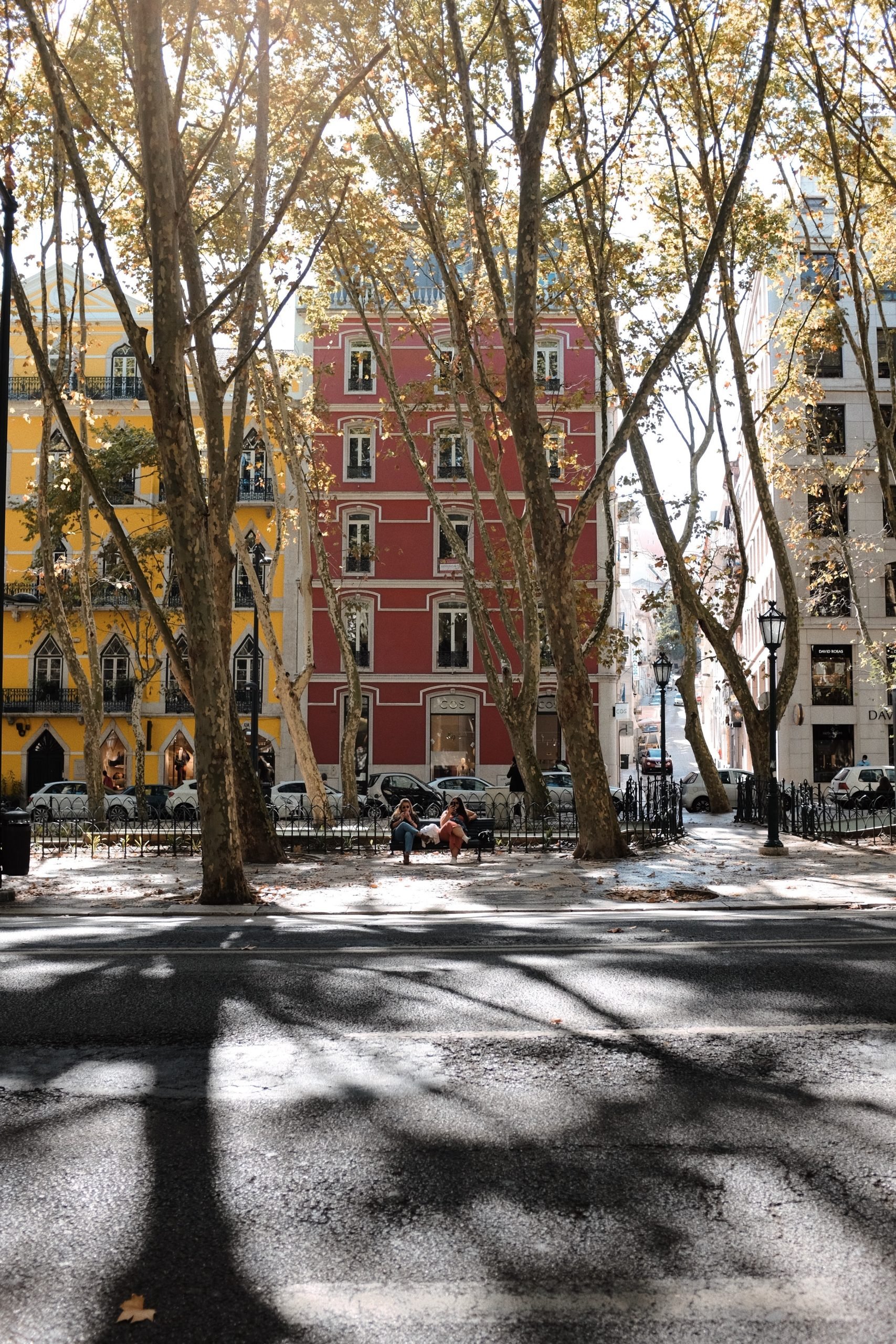 LxFactory
One of the country's most popular creative hubs, LxFactory feels like an independent city filled with small businesses and creative professionals. You will find start-ups, coffee shops, bars, and stores at LxFactory. You can find stores such as Saudade Design, Bairro Arte, Coqueta, and India That Wears You at this location.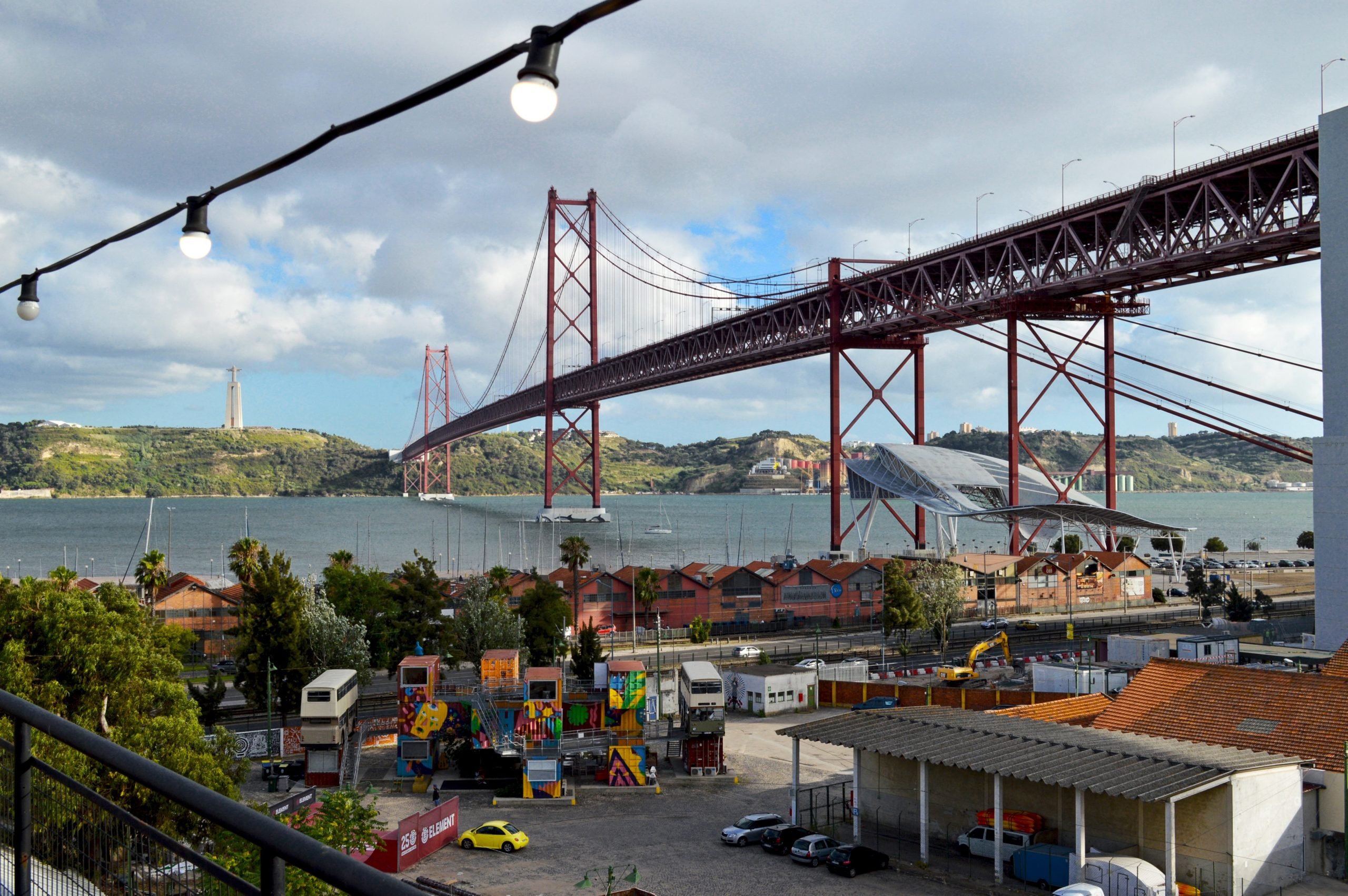 Second-Hand Shopping in Lisbon
3 Best Vintage Stores in Lisbon
1. Retro City
Retro City is an affordable vintage store that is known for its quality leather, military, faux fur, and retro bomber jackets. The store offers all types of brands with pieces from the 50s to the 90s.
2. As de Espadas
An eccentric vintage store, As de Espadas, features all types of brands, including luxury fashion. This store is a bit pricier than other vintage stores in Lisbon, but the pieces tend to be of higher quality. You can find pieces from the 20s to the 80s here, so you're bound to find some real gems.
3. A Outra Face da Lua
Founded over 10 years ago, A Outra Face da Lua is a vintage clothing shop that features a coffee shop and an outdoor terrace. The store sells vintage clothing, as well as accessories and wallpapers. This store is the perfect location for an afternoon of vintage shopping, followed by a delicious cappuccino.
3 Best Second-Hand Markets in Lisbon
1. Feira da Ladra
Feira da Ladra is Lisbon's flea market, a tradition in Lisbon since the 12th century. You can find everything from useless products to unexpected gems such as clothes, accessories, and more, the key is to look through everything you can. The market happens every Tuesday and Saturday from dawn to early afternoon.
2. LX Market
Lx Market happens every Sunday at LxFactory from 10 am to 6 pm. You can find handmade and vintage items that have been carefully selected. For a relaxing Saturday, have brunch at a restaurant in LxFactory and then head to the market for a unique shopping experience.
3. Anjos70 Flea Market
Anjos 70 is an art and flea market that happens on the first weekend of each month and functions as an urban market. There are over 100 stalls selling arts and crafts, workshops, teas, and more, as well as multiple handmade and vintage clothing items.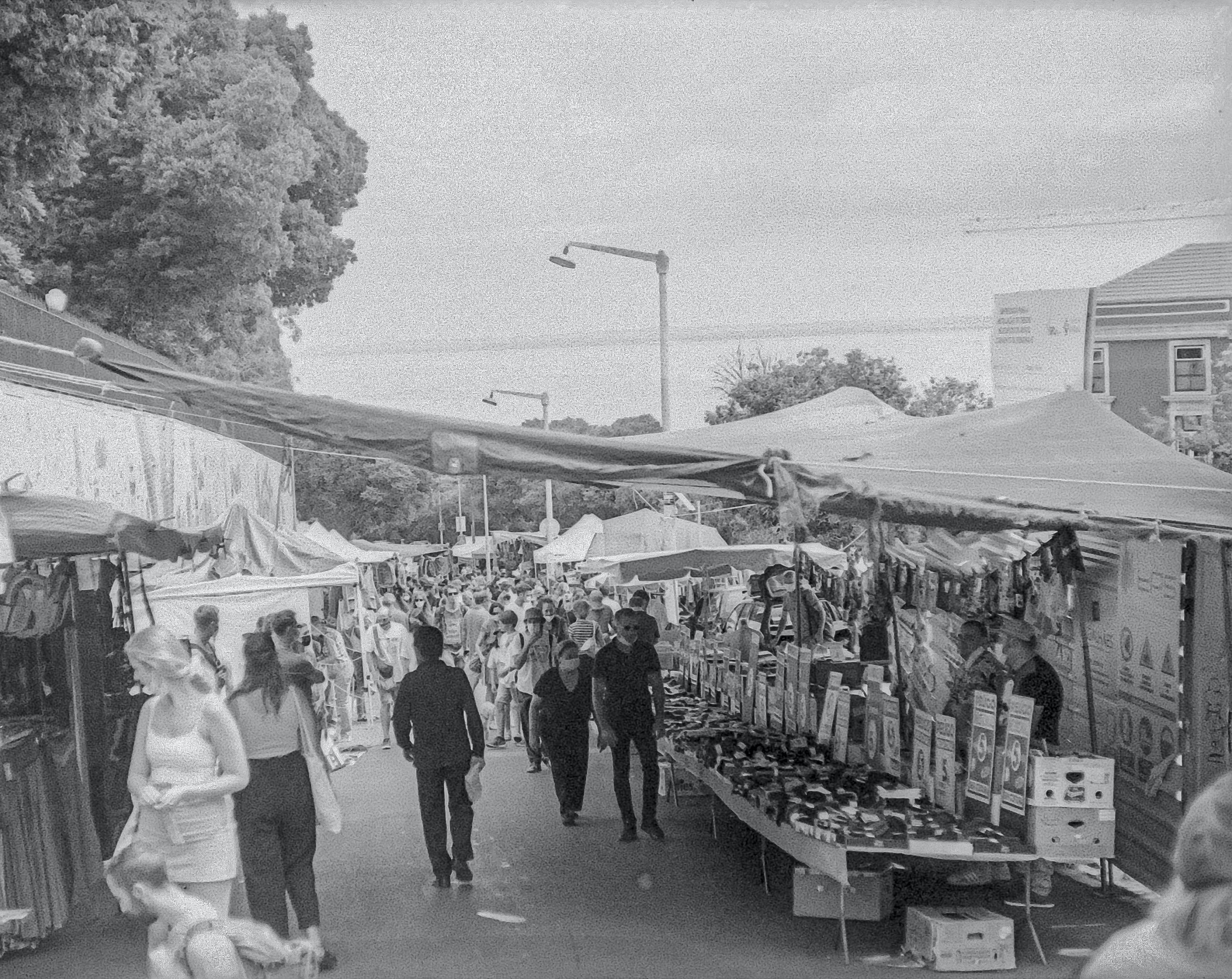 ⬇️Please share your favorite places for shopping in Lisbon in the comments below ⬇️