Many make the mistake of only spending a week or two in Portugal due to it being a relatively small country. However, they are missing out! The best way to really get to know Portugal is to spend enough time in each city. If you're reading this, you've probably reached that conclusion as well!
Our 30 Day Portugal Itinerary allows you to explore Portugal in 1 month, stopping at the best spots. It begins in the North of Portugal in Porto and ends in the Algarve.
This itinerary is best traveled by car, so we definitely recommend renting a vehicle. While public transport between cities like Porto and Lisbon works well, this isn't the case for all regions of Portugal.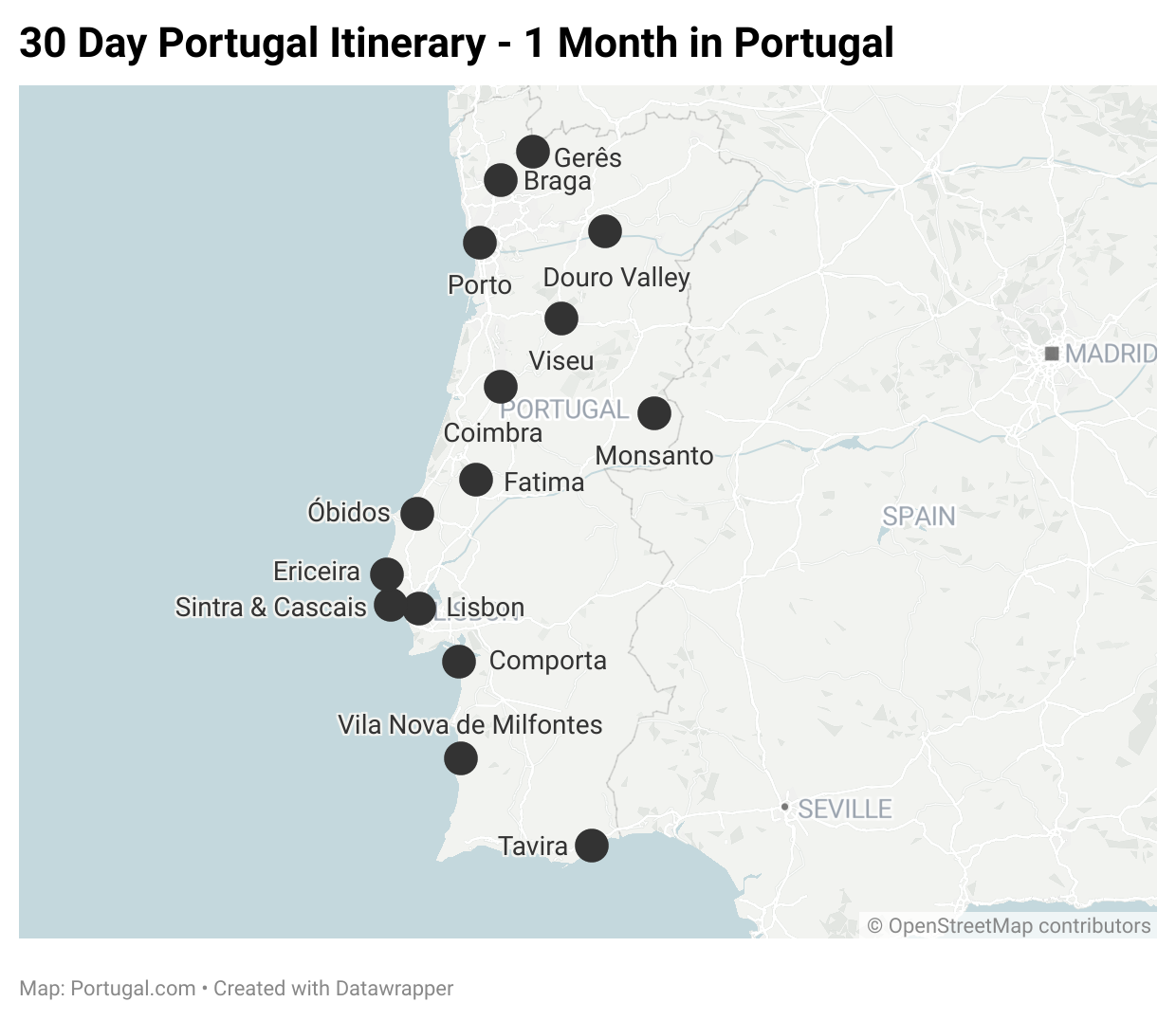 Day 1, 2 & 3: Porto
Why not start this 30 day itinerary in the north of Portugal in Porto, rather than in the most visited city of Lisbon? A 20-minute drive from Francisco Sa Carneiro Airport, Porto should be your first stop.
The breathtaking city of Porto lies along the Douro river and is home to Port wine, street art, and "francesinhas." One of the oldest in Europe, Porto's old town in the city center is a UNESCO World Heritage site since 1996. Along with exploring the historical center, there's so much to do in Porto.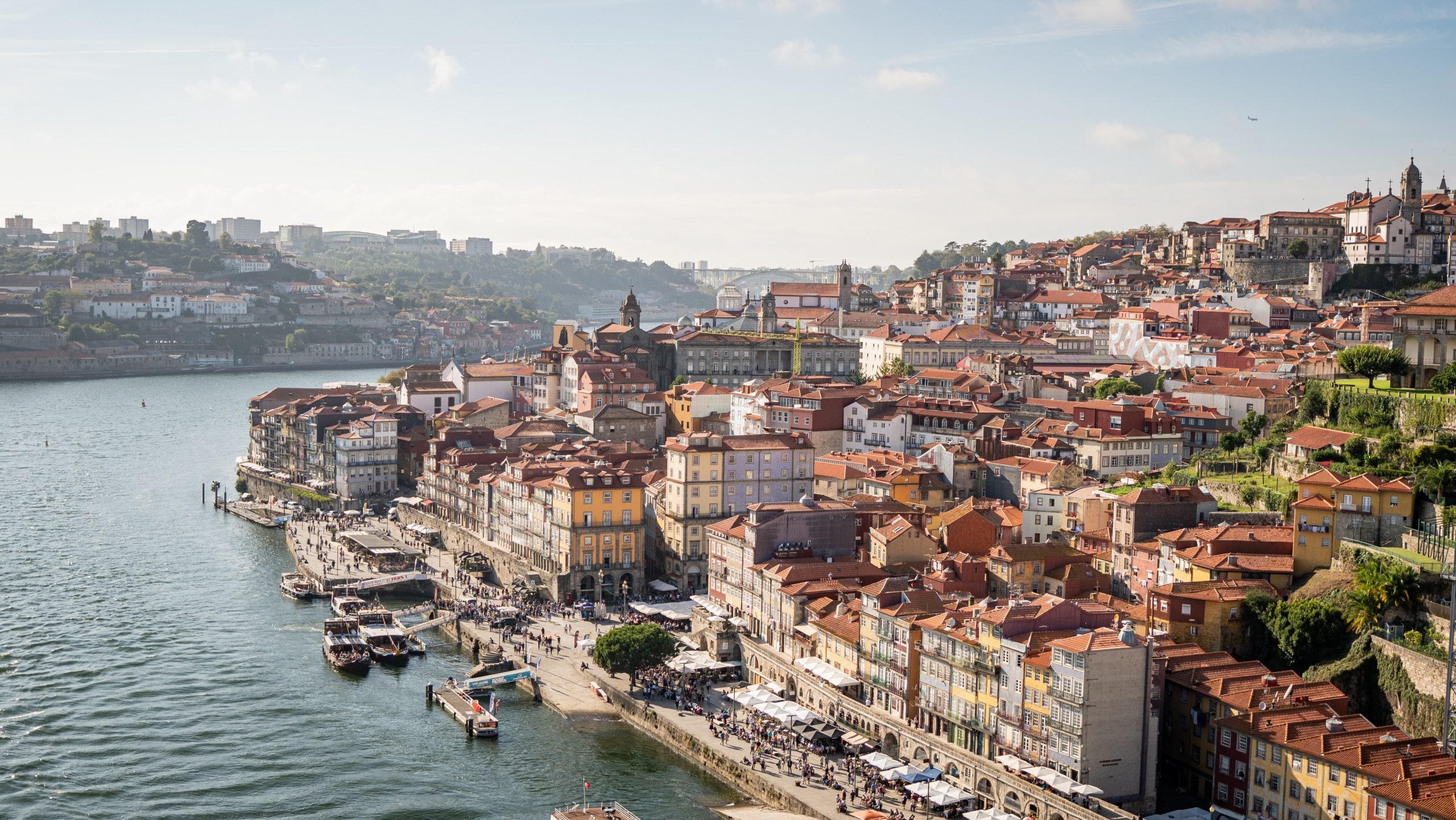 Porto: Best Things to Do
Head to the

Clérigos Tower,

where after climbing the steps you can enjoy a 360 view of the city.

Go to Livraria Lello, one of the oldest bookstores in the country, founded in 1906 with a beautiful interior. Tickets cost €5. Kids under 3 years old have free entrance.
Igreja do Carmo, a beautiful baroque church with a facade of Portuguese blue azulejos (tiles) made locally in Vila Nova de Gaia, across the Douro river from Porto.
Book this Fado Live Show

in Porto for an intimate setting in Casa da Guitarra near Sé.

Visit Palacio da Bolsa, built in the nineteenth century by Porto's Commercial Association, it used to function as a stock exchange and is a magnificent building.
Explore the Crystal Palace Gardens. Inspired by the Crystal Palace in London, the Crystal Palace in Porto was inaugurated in 1865 and has about 8 hectares of green space with views of the River Douro.
Take photos of the Casa da Musica. Designed by the architect Rem Koolhaas, Casa da Musica is an iconic concert hall in the historical center of Porto built in 2005.
Walk from Porto to Gaia through the 1-kilometer Dom Luis I Bridge, providing one of the best views of the Douro river, as well as easy access to Vila Nova de Gaia.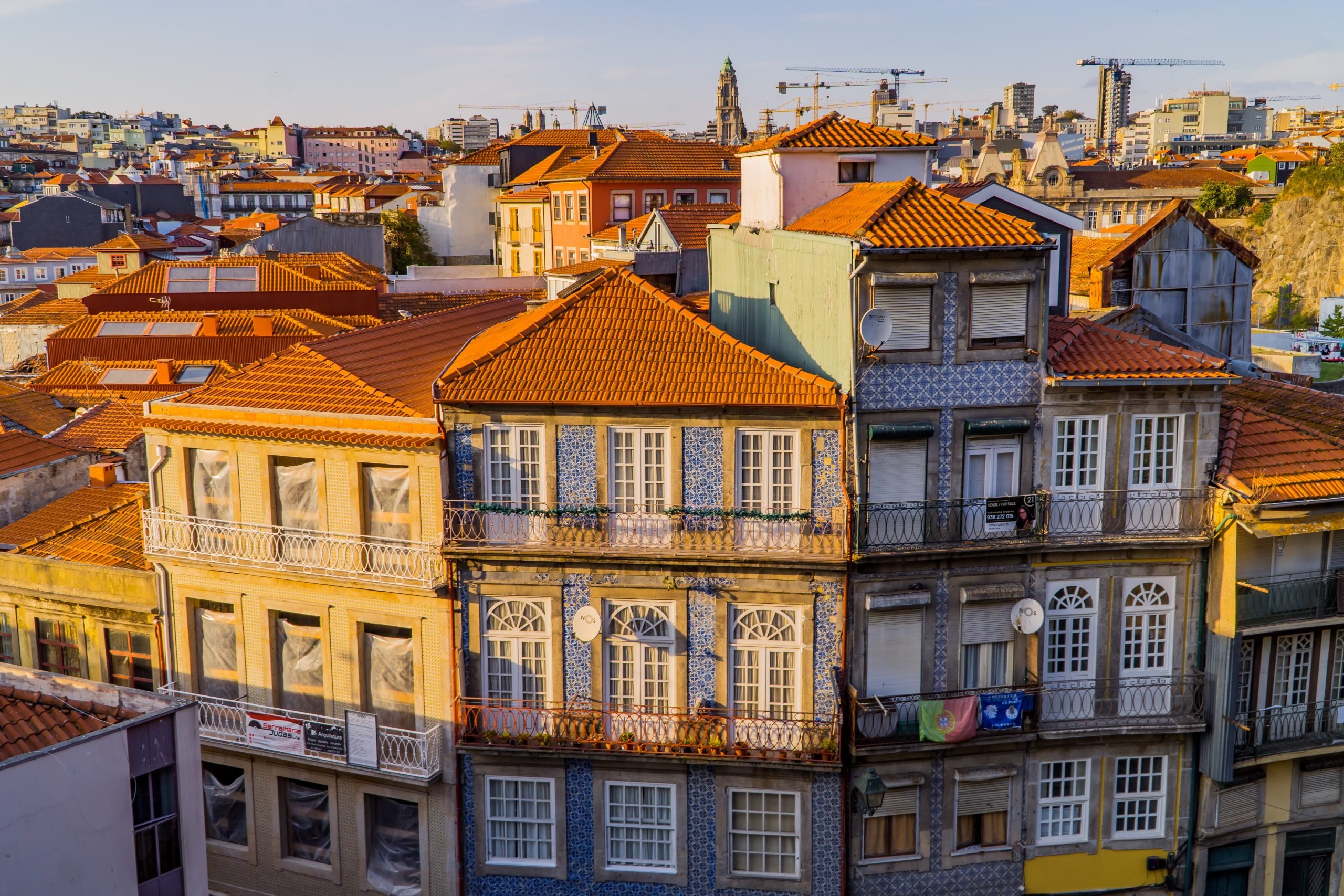 We also recommend an afternoon where you can enjoy a tuk tuk tour of Porto. Here are our three favorite tuk tuk tours in Porto:
Antiqvvm
Pedro Lemos
Arvore do Mundo
O Tasco
Tasquinha Ze Povinho
Best Hotels in Porto
NH Hotel Porto Jardim: This four-star hotel feels like its five stars. It has a 70 cm deep outdoor people, a spa a few meters away, and a gym. It is located within walking distance of main attractions like Bolhão market, Aliados Avenue, and Ribeira. If you have a dog or cat, this hotel is pet-friendly.
Vila Gale Porto: Vila Gale is a well-known chain of hotels in Portugal and is always a safe option. This one was built in 1999 and recently renovated. The hotel has a spa with an indoor pool, a gym, a restaurant, and two bars.
Hotel Premium Porto Downtown: Located in the old town, this modern 4-star hotel has a sun terrace with views of the city of Porto, the perfect place to enjoy some port wine. You'll be close to everything you need, Santa Catarina street, Aliados Avenue, and the cathedral.
Book Tours & Activities in Porto
Day 4: Douro Tour from Porto
Close to Porto, you should head to the Douro Valley, which was made a World Heritage Site by UNESCO in the early 2000s. The valley is a cultural landscape of vineyards where Douro wines are grown and produced. Along with delicious wine, the views are striking and a once in a lifetime experience.
We recommend booking a Douro vineyard "hopping" tour so that you can experience a variety of vineyards. For a unique experience, book this river cruise from Porto where you will get to stop at various wineries for tastings, with lunch included.
You can also rent your own car and book the vineyard tours yourself. If so, our favorite vineyards to visit are Quinta da Roêda (Pinhão), Quinta do Crasto (Sabrosa), and Quinta do Seixo (Valença do Douro).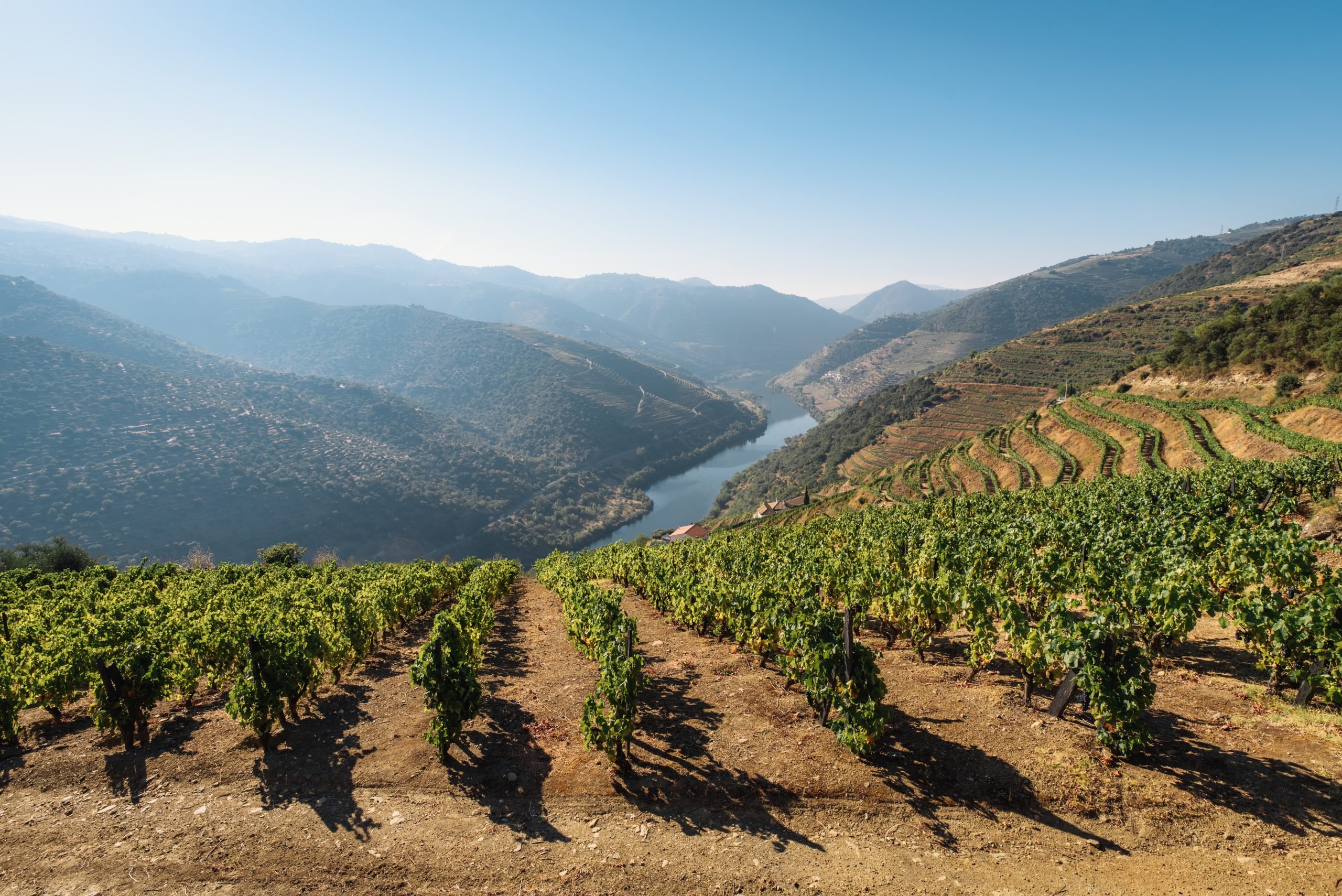 Book a Douro vineyard experience
Day 5: Geres
A 1 month itinerary in Portugal cannot exclude Peneda-Geres National Park, only an hour's drive from Porto. This hidden gem is a UNESCO Biosphere Reserve, covering over 700 km2 of protected land with stunning mountain trails, river beaches, and historical villages such as Geres.
You can either book a tour from Porto or drive yourself and have more flexibility. If you are driving, we recommend arriving at the park early to enjoy your full day here and perhaps even spending the night.
Start the morning with a hiking trail. One of our favorite trails is the Sao Bento trail (PR7 PBR), a 10-kilometer hike that takes around four hours. The hike stretches along the south-eastern cliffs of the Caldo river and you will get to discover interesting religious sites such as the Basilica of St. Benedict, Portugal's second-largest sanctuary.
For lunch, Taberna da Ti Ana da Eira in Montalegre is one of the most popular restaurants in the region. The dishes are produced from regional products in the village and the restaurant has large windows offering 360 views of the Paradela reservoir.
Peneda-Geres National park boasts plenty of natural lagoons. We recommend the Poco Azul, a lagoon with crystal clear waters. However, to get here, you must hike an 8-kilometer trail.
If you are too exhausted from the morning hike, head to Arado Lagoa, which you can reach by car. The lagoon is formed by stunning waterfalls.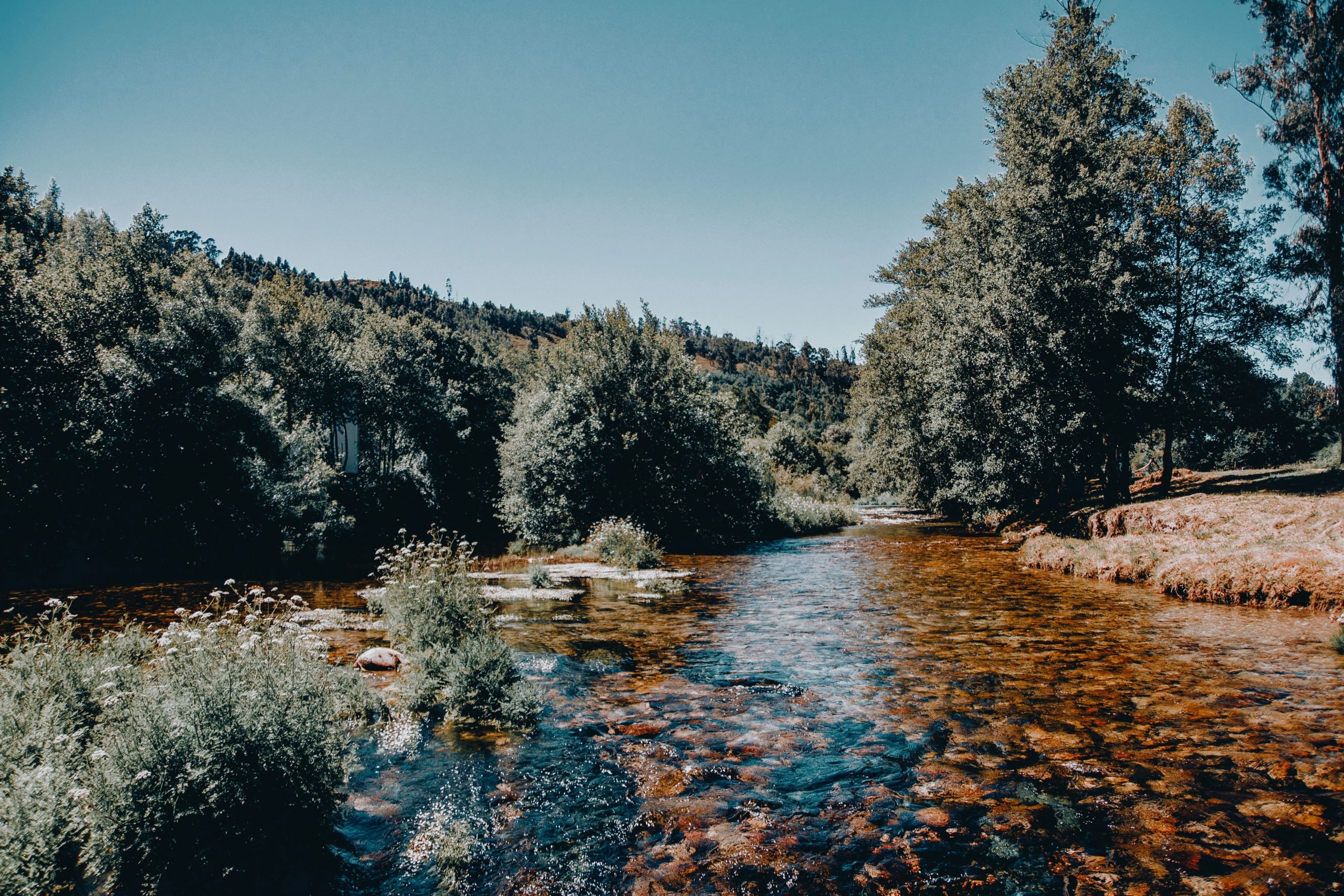 Best Restaurants in Geres
Taberna da Ti Ana da Eira
Vai… Vai Geres
O Abocanhado
Best Hotels in Geres
Secret do Geres: Offering one-bedroom treehouses surrounded by nature, each unit comes equipped with wood balconies, a private bathroom, and a double bed. The property also features a swimming pool, garden, and room service for breakfast in bed.
Pousadela Village: Pousada Village is located in Vieira do Minho and overlooks the river and valley. The property features a restaurant, bar, garden, and outdoor pool for guests to enjoy. A sauna and indoor pool are also available at Pousada Village
Day 6 & 7: Braga
A 1h30 drive from Porto, Braga is the largest city in the region of Minho and the oldest city in Portugal. Its original name was Bracara Augusta, having been founded by Romans in the year 16 BC! Even though Braga is not very big, it is known as the "Rome of Portugal" because of its more than 30 churches.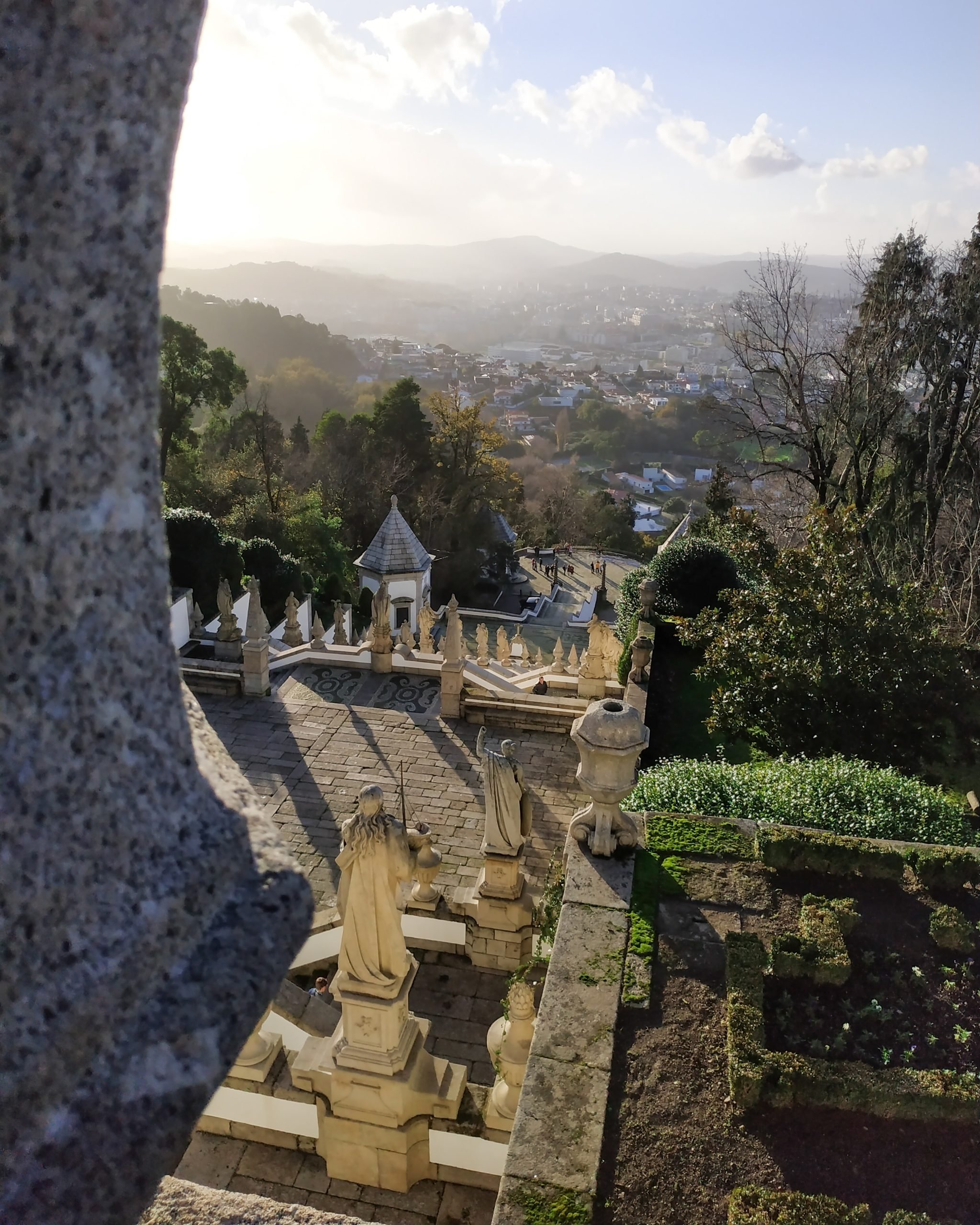 Braga: Best Things to Do
The Sanctuary of Bom Jesus do Monte is located on the top of a hill, you will have to climb a large staircase. However, the view is worth it!

Behind the sanctuary, there's a park with several chapels, flower beds, secluded benches, and caves surrounded by vegetation, as well as a lake with rowing boats.
The Republic Square features a beautiful fountain and a sign with the name of the city welcome visitors, making it the perfect place for a photo.
Visit Rua do Souto, which begins in the Republic Square. This is the main street of the historic center and closed for pedestrians only, featuring Braga's main points of interest all within walking distance.
The Image Museum is a space dedicated to photography within a beautiful medieval tower that opened in 1996. The Image Museum has over 200,000 images taken by classic and contemporary photographers.
The Torre de Menagem is also a beautiful sight, as well as the Cathedral de Braga.
Book Tours & Experiences in Braga
Best Hotels in Braga
Burgus Tribute & Design Hotel: Located in the heart of Braga's historic center, Burgus Tribute & Design Hotel is close to popular attractions such as Biscainhos Museum. The modern 4-star hotel provides features a restaurant, private parking, a bar, and a lovely shared lounge.
Melia Braga Hotel & Spa: Maria Braga Hotel & Spa is a luxury 5-star hotel less than 2 kilometers from the city center. This place features a large spa with indoor and outdoor pools, a hot tub, and a sauna.
Hotel do Parque: Located in a 19th century-building surrounded by romantic gardens, the Hotel do Parque is less than 4 kilometers from the center of Braga. The hotel features a spa, a piano bar, and modern rooms equipped with LCD satellite TV and a minibar.
Best Restaurants in Braga
Casa de Pasto das Carvalheiras
Bira dos Namorados
Cozinha da Se
Naco na Pedra
Esperanca Verde
Day 8: Viseu
A two-hour drive south and then towards the interior of Portugal, Viseu is your next spot. We recommend spending one day in this often-forgotten city. The capital of the Beira Alta province, less than 60,000 people live here, making it a small but worthwhile city to visit.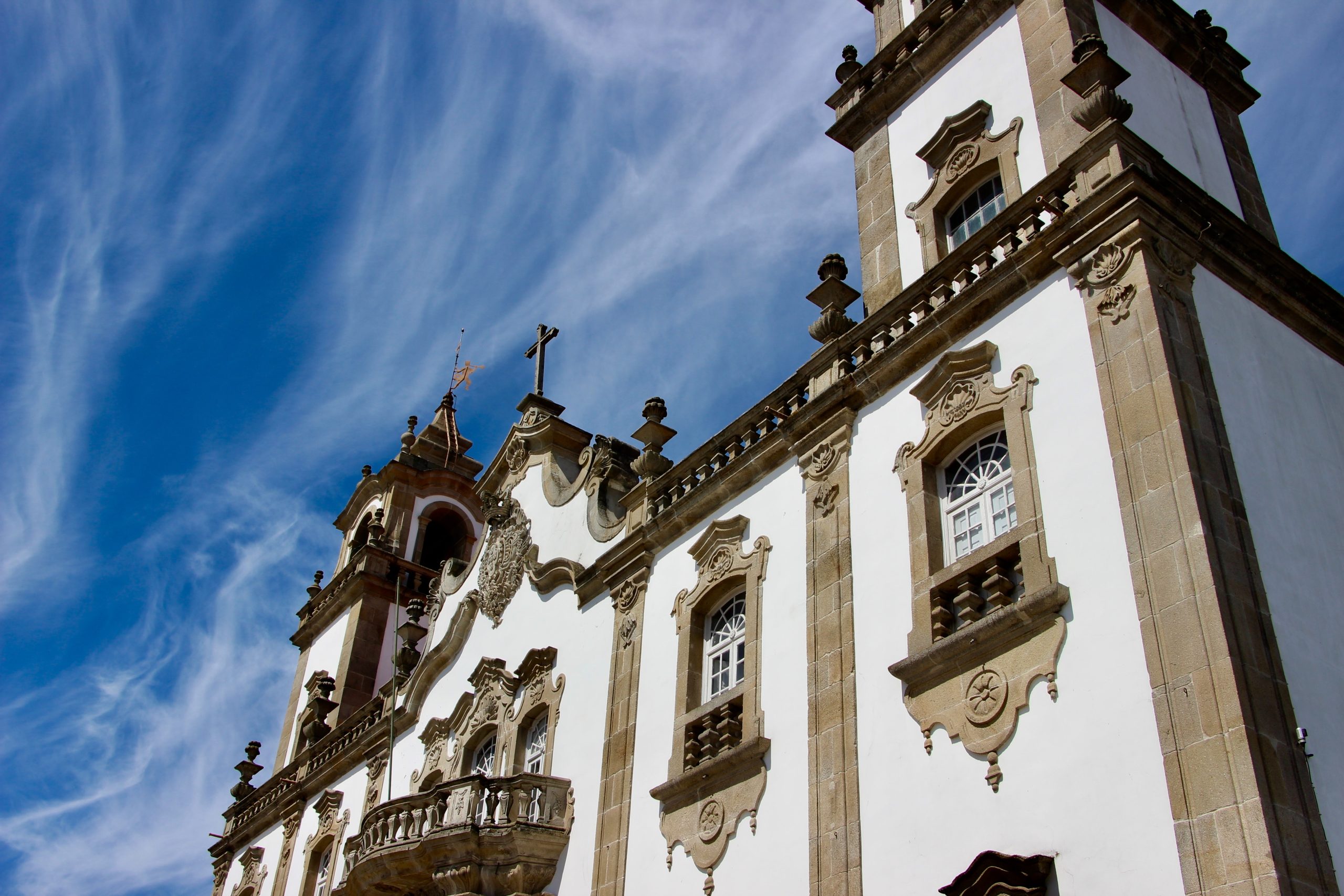 Viseu: Best Things to Do
Visit the Viseu Cathedral, which was founded in the 12th century and is a prime example of Manueline, Renaissance, and Mannerist architectural influences. The interior also includes the Sacred Art Museum with exhibits of religious art and sculpture.
The Museu de Grao Vasco is worth a visit, housed in the former bishop's palace and displaying major works of Vasco Fernandes of the late 15th century.
Explore Viseu's downtown to uncover the beauty of its parks, plazas, cobbled narrow lanes, and scenic facades.
Stroll around Fontelo Park, one of Viseu's best places to commune with nature. Here you will find a campsite, swimming pools, tennis courts, football pitches, a gym, and a jogging circuit.
Best Restaurants in Viseu
Old Tavern Viseu
Porta 64
Cantinho do Alex
Best Hotels in Viseu
Montebelo Viseu Congress Hotel: A 5-star hotel, Montebelo Viseu Congress Hotel is just a 20-minute walk from the center of Viseu. This spa features a spa and wellness center where guests can enjoy a professional massage and a Turkish bath, as well as an indoor and outdoor pool.
Pousada de Viseu: Pousada de Viseu is a 4-star establishment located in a 19th-century building, a 5-minute walk from the green park Florestal de Fontel.
Bemyguest: A 4-star guesthouse, Bemyguest is located in an early 19th-century building in Jardim das Mães (mothers' garden) that was renovated in 2015.
Day 9 & 10: Monsanto
Known as a village within stones and once titled "the most typical Portuguese village of all" in a 1938 contest during the Estado Novo regime, Monsanto is a special place we believe is worth visiting.
A 2 hour drive from Viseu, it is near the city of Castelo Branco, which is also worth the visit. Monsanto is on the official route of Portuguese historical villages. Its history dates back to the country's foundation, later on belonging to the Order of the Knights Templar.
In late 2022, it was announced that the Game of Thrones prequel House of the Dragon was filmed in the iconic village of Monsanto!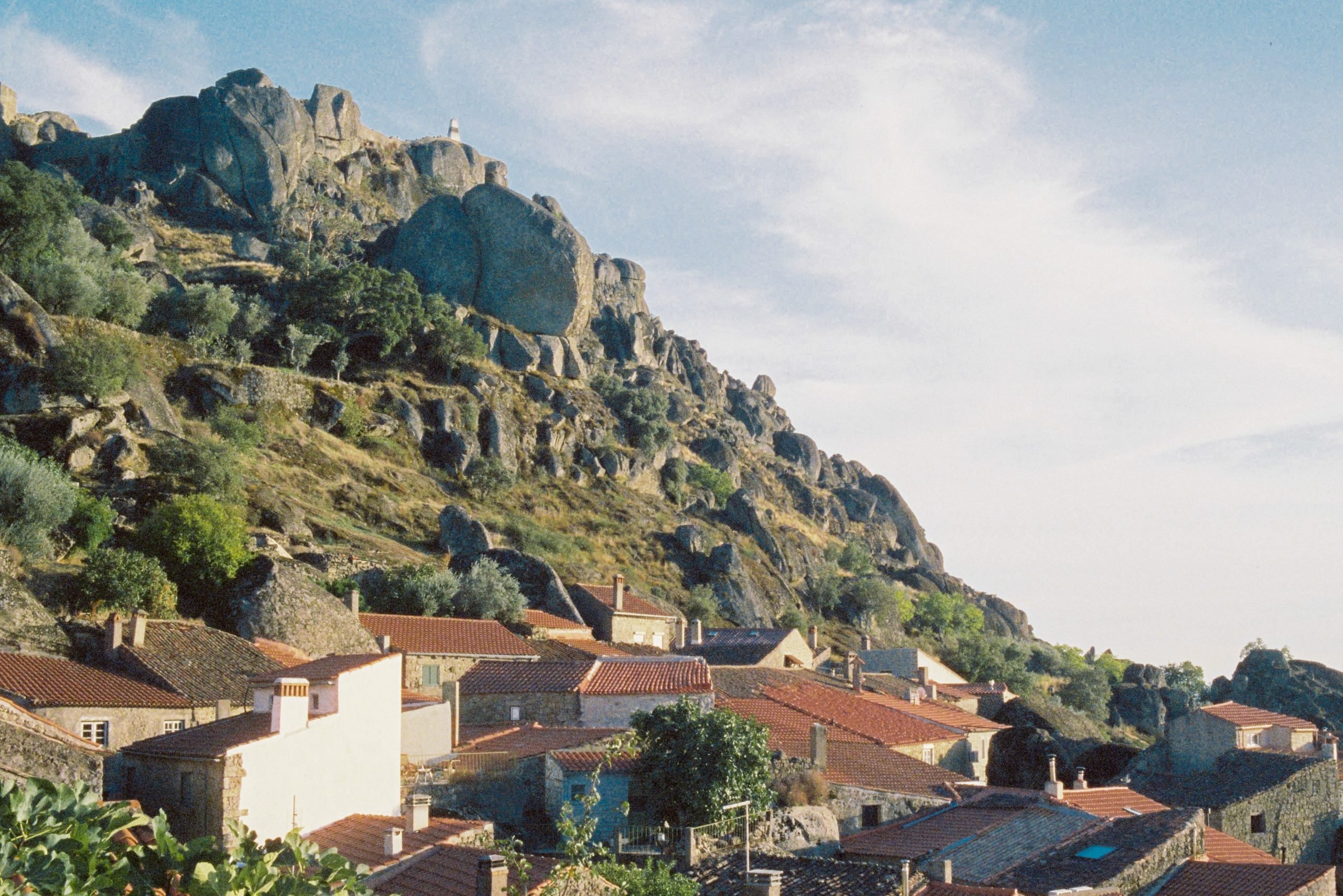 Monsanto: Best Things to Do
Monsanto Castle is the main attraction of the village. Sitting on top of the hill, this fortified castle was built in 1165 by Gualdim Pais, master of the Knights Templar. You will get views of Serra da Estrela and Spain. Next to the castle, you will find unique ruins of a Roman chapel.
Check out the Lucano tower, also known as the watch tower. This building features the famous "Galo de Prato" which is a symbol of its achievement during the Estado Novo.
Monsanto has incredible spots to enjoy the best views. In Portugal, these are called miradouros, translating to viewpoints. Our favorites in Monsanto are Miradouro da Praca dos Canhoes and Miradouro do Toucinho.
If you want a guided tour, we recommend booking this full-day tour of Monsanto, Idanha-a-Velha, and Penha Garcia. This tour from the city of Castelo Branco lasts around 8 hours, stopping in the historic village of Idanha-a-Velha on the way to Monsanto.
Best Hotels in Monsanto
Best Restaurants in Monsanto
Taverna Lusitana
Jovem
Casa da Velha Fonte
Adega Tipica o Cruzeiro
Day 11, 12 & 13: Coimbra
A 2-hour drive from Monsanto, Coimbra should be your next stop. We recommend staying for two days at least, but three days is perfect! Home to one of the oldest universities in the world and close to the serra of Lousa, Coimbra is one of our favorite cities in Portugal.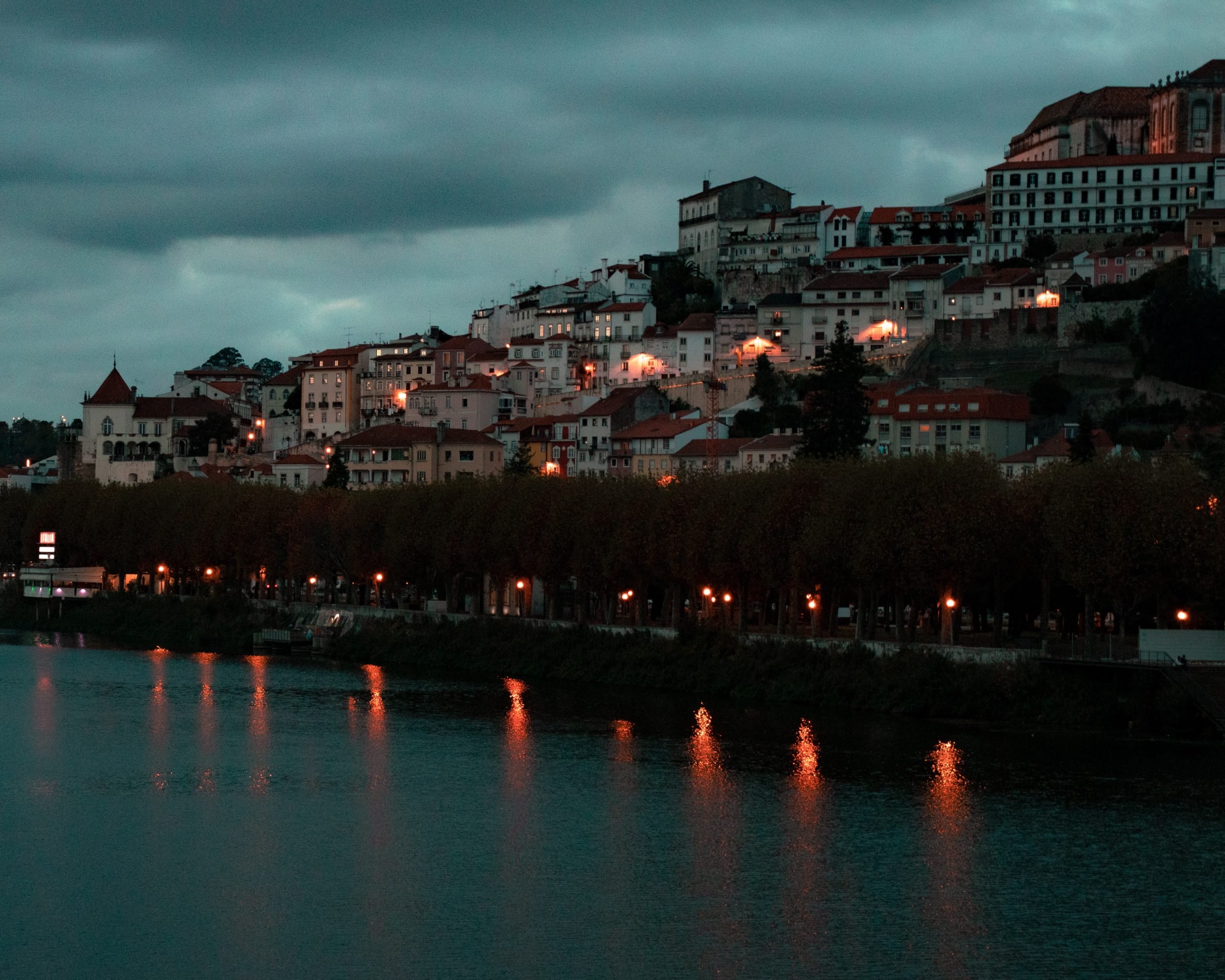 Coimbra: Best Things to Do
Visit the University of Coimbra through a guided tour. Do not miss the

Joanine Library, a Baroque library situated in the center of the University of Coimbra, by the university tower. The library was built in the 18

th

century, and it is considered a national monument with priceless historical value.

We also recommend taking a walk in the Botanical garden, one of the oldest in Portugal from the 18th century featuring 13 hectares of beauty.
Visit the Santa Cruz Monastery and the Convent of Santa Clara, built in 1314.
Head to Quinta das Lagrimas. This estate has been the setting for the forbidden romance between King D. Pedro I and Inês de Castro.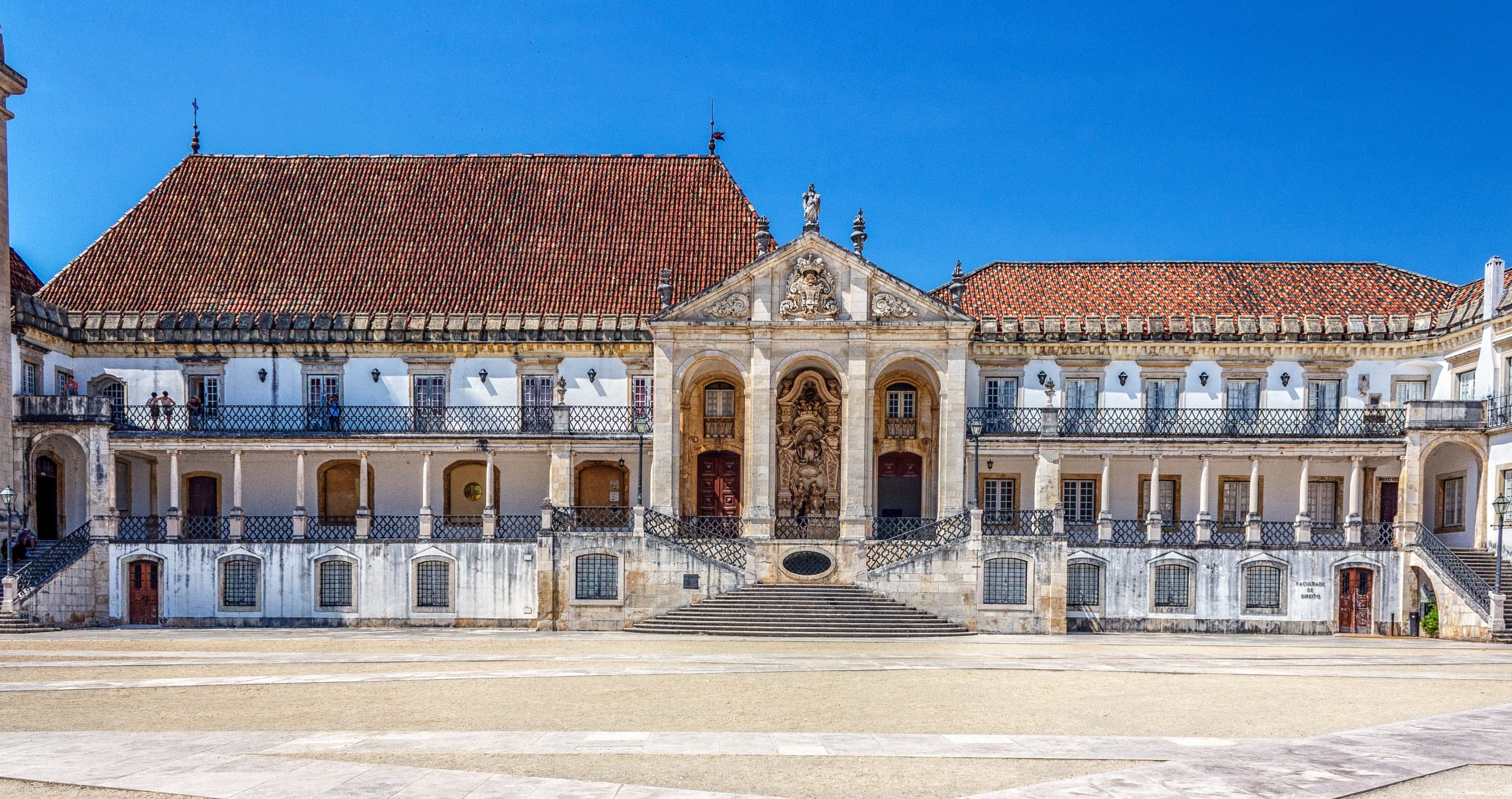 Best Hotels in Coimbra
Hotel Quinta das Lagrimas: A 5-star hotel, Hotel Quinta das Lagrimas is located in a historic medieval palace that was recently renovated. Featuring botanical gardens and a luxurious spa with views of the city, as well as a 9-hole golf course, this hotel has all the facilities you need and more.
Solar Antigo Luxury Coimbra: Located in the heart of Coimbra, only 400 meters from the University of Coimbra, Solar Antigo Luxury Coimbra is a 4-star boutique hotel that features views of the city. A historical building, its traditional architecture has been kept intact while including all the modern amenities necessary for a comfortable stay.
Best Restaurants in Coimbra
Ze Manel dos Ossos
Solar do Bacalhau
O Trovador
Day 14: Fatima
A 1-hour drive from Coimbra, Fatima is a hot spot for religious tourism and a place of unique cultural value, even for those who are not religious. We recommend spending a day there, but if you are not religious, avoid the first week of August of 2023 as World Youth Day will be taking place and the Pope is set to visit. There will be hoards of tourists then.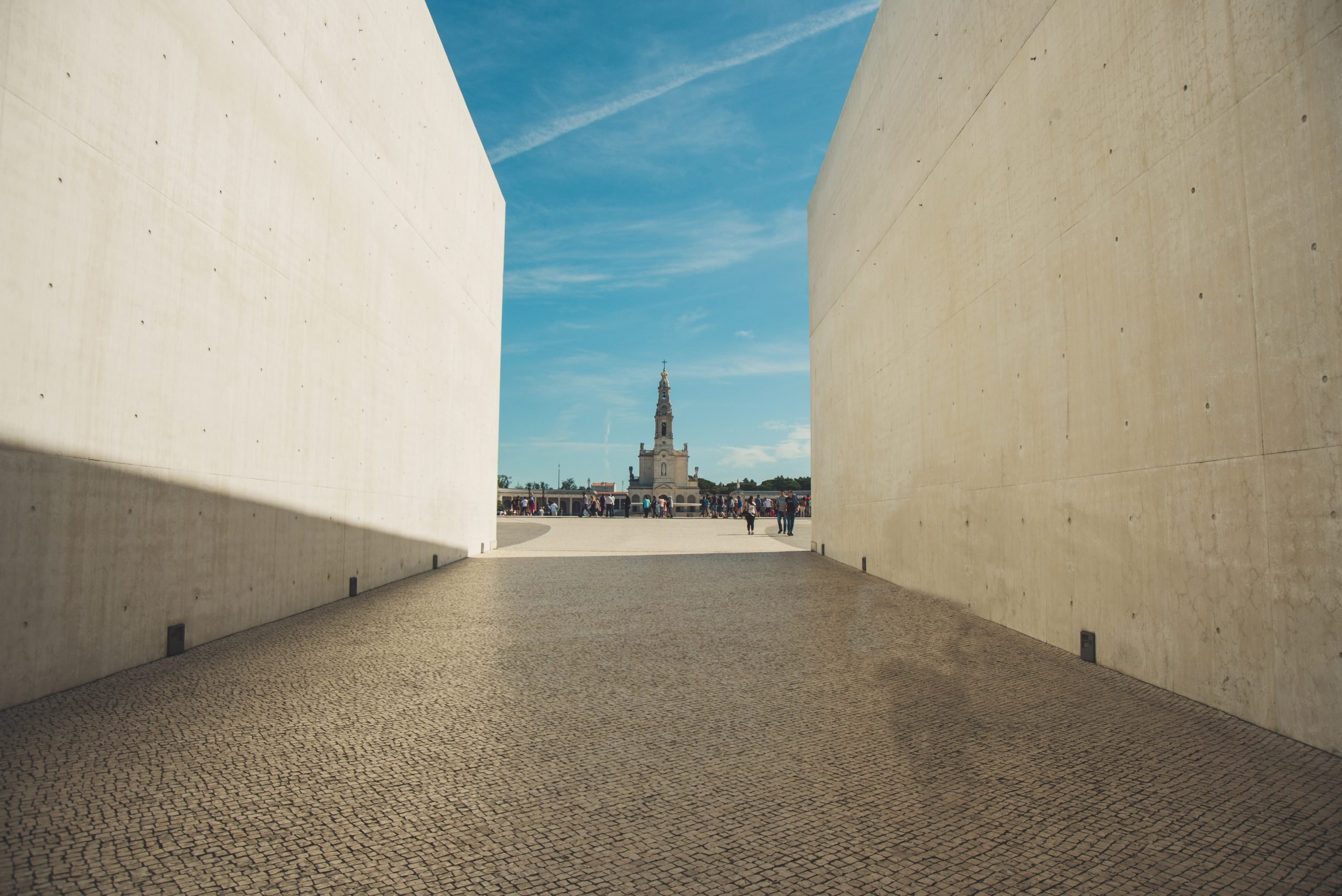 Fatima: Best Things to Do
Naturally, visit the Sanctuary of Our Lady of Fatima first. The main square of the Sanctuary of Fátima is huge, larger than the square of the Vatican and can hold thousands of people.
Find the "Basilica da Nossa Senhora do Rosário" in Portuguese, a limestone church built between the 1920s and 50s. It has a 65-meter bell tower and a statue of Our Lady of Fátima. at the entrance to the church. The church is decorated in Baroque style.
Visit the "Gruta de Moinhos Velhos," a cave that is over 9 kilometers in extension and a 20-minute drive from the sanctuary. It is the biggest cave found in Portugal.
Discover the Natural Monument of Dinosaur Footprints is also a great activity. This dinosaur track site was discovered in 1994 by João Carvalho, a member of the local archeology association.
Best Hotels in Fatima
Hotel Santa Maria: This four-star hotel is a 2-minute walk from the sanctuary. Hotel Santa Maria has a modern interior, spacious rooms, as well as a meditation room and chapel. The terrace on the fourth floor provides amazing views of the sanctuary.
Steyler Fátima Hotel Congress & Spa: Steyler Fátima is only 100 meters away from the sanctuary. The four-star hotel has large modern rooms with terraces, a Portuguese restaurant, a chapel for praying, and even a kids club.
Hotel Dom Goncalo & Spa: This four-star boutique hotel is less than a 10-minute walk from the sanctuary. You can enjoy the wellness center here, as well as the outdoor garden with a playground for the kids.
Best Restaurants in Fatima
Tia Alice
Manhas
Arcos de Fatima
Restaurante O Leque
Kansha
Day 15: Obidos
While most enjoy visiting during the winter holidays due to the famous Christmas Village, the town of Obidos is beautiful all year round. A one-hour drive from Fatima, Obidos Óbidos is situated in the Center region of Portugal, in the district of Leiria. The town is known for its wonderful castle and walled city that immerse you in a medieval environment, making you feel like you are back in the 1600s.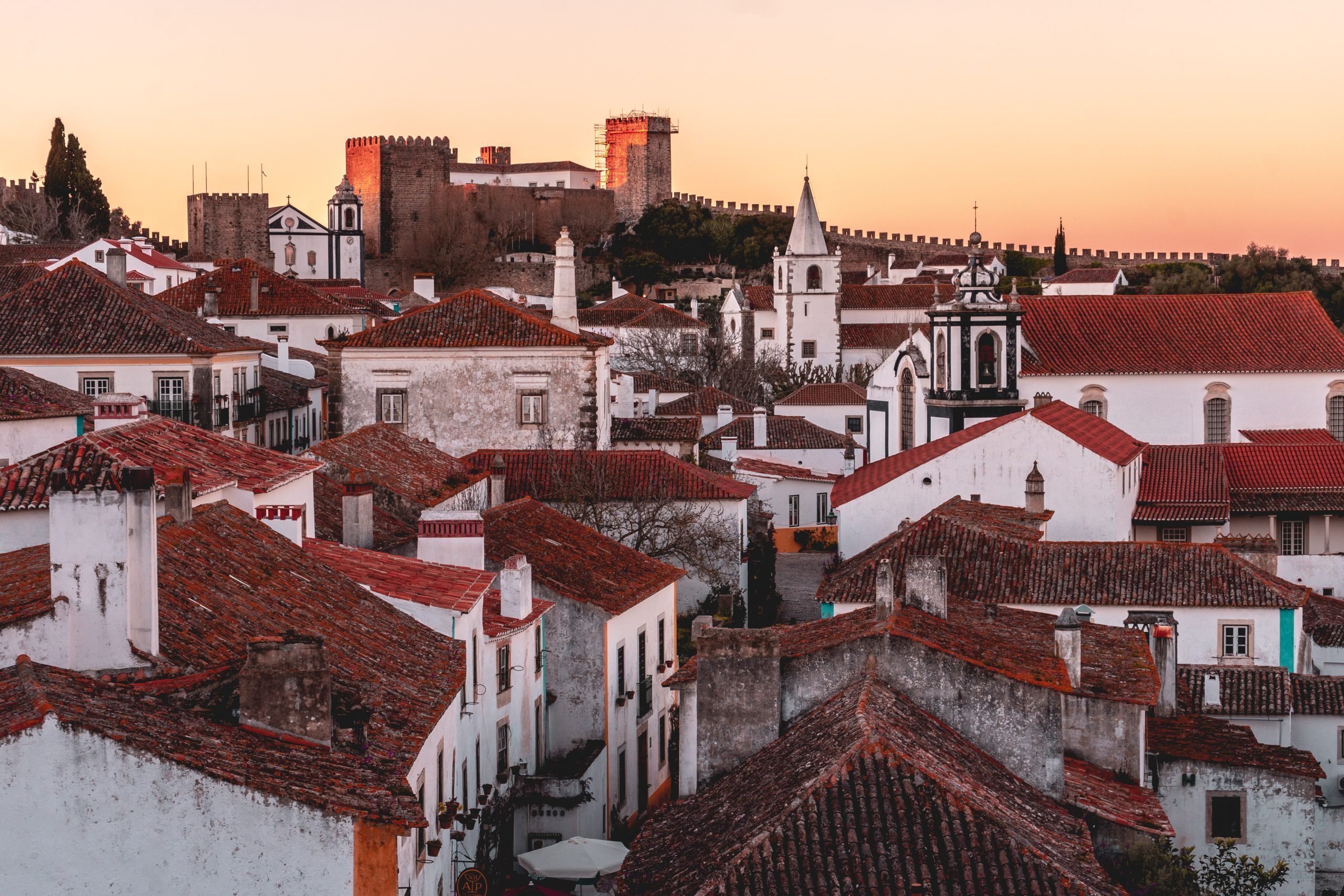 Obidos: Best Things to Do
Obidos Castle is a must-see. Considered Number two of the Seven Architectural Wonders of Portugal, the Castle is placed on a cliff, and inside the city is at the end of Rua Direita. Today, it's completely restored and is one of the most beautiful castles open to the public, functioning today as a hotel.
The Walls that surround the town are one of its main attractions! Its perimeter is 1.565 meters (around 5134 ft), totally surrounded by a walking path on one side and a battlement on the other. You can actually walk around the walls.
Take a photo of the Village Door, or "Porta da Vila", the main entrance to the interior of the walled city. It was built in 1380 and it's all adorned with the beautiful Portuguese "azulejos", with an engraving dedicated to the Virgin Mary.
Explore the Rua Direita. This is the main road in the city, connecting the Village Door to the Castle. Most of the buildings on it are souvenir stores, restaurants, and town attractions along this beautiful cobbled street.
Try the ginjinha drink! One of the most famous Portuguese liquors, the Óbidos' Ginjinha is world renown and makes everyone fall in love with it. Usually served in a chocolate cup, this type of drink has been present in Portugal for centuries, with the oldest record of it being in the 1st century.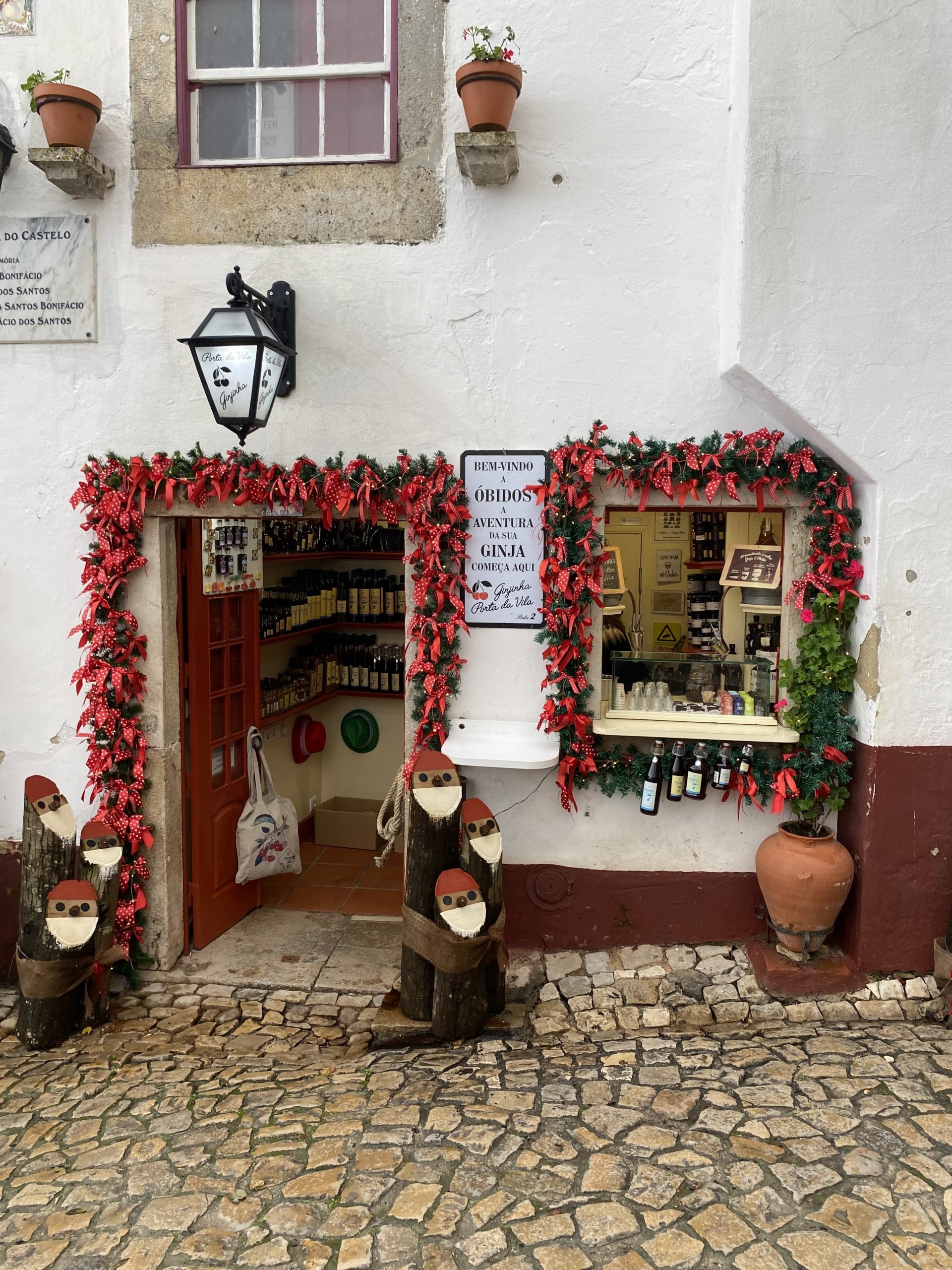 Book Tours & Activities in Obidos
Best Hotels in Obidos
Vale do Grou Natura: Located 13 kilometers from Obidos Castle, Vale do Grou Natura features a shared lounge, a garden, and a large communal kitchen with traditional materials.
Casa Picva: Located near the medieval wall, Casa Picva is a traditional guest house with a large garden for guests to enjoy.
Hostel Argonauta: 200 meters from Obidos Castle, Hostel Argonauta offers both private bedrooms and shared dormitory rooms.
Best Restaurants in Obidos
Pontinha
Madok
Pretensioso
A Nova Casa de Ramiro
Day 16 & 17: Ericeira
A one-hour drive away from Obidos, Ericeira is a seaside town in Mafra and is known to many as the surfing capital of Europe. The only World Surfing Reserve in Europe, Ericeira has the perfect coastline conditions for surfing, but also so much more! It has, in recent years, become an expat and digital nomad hub due to its picturesque streets and amazing cuisine.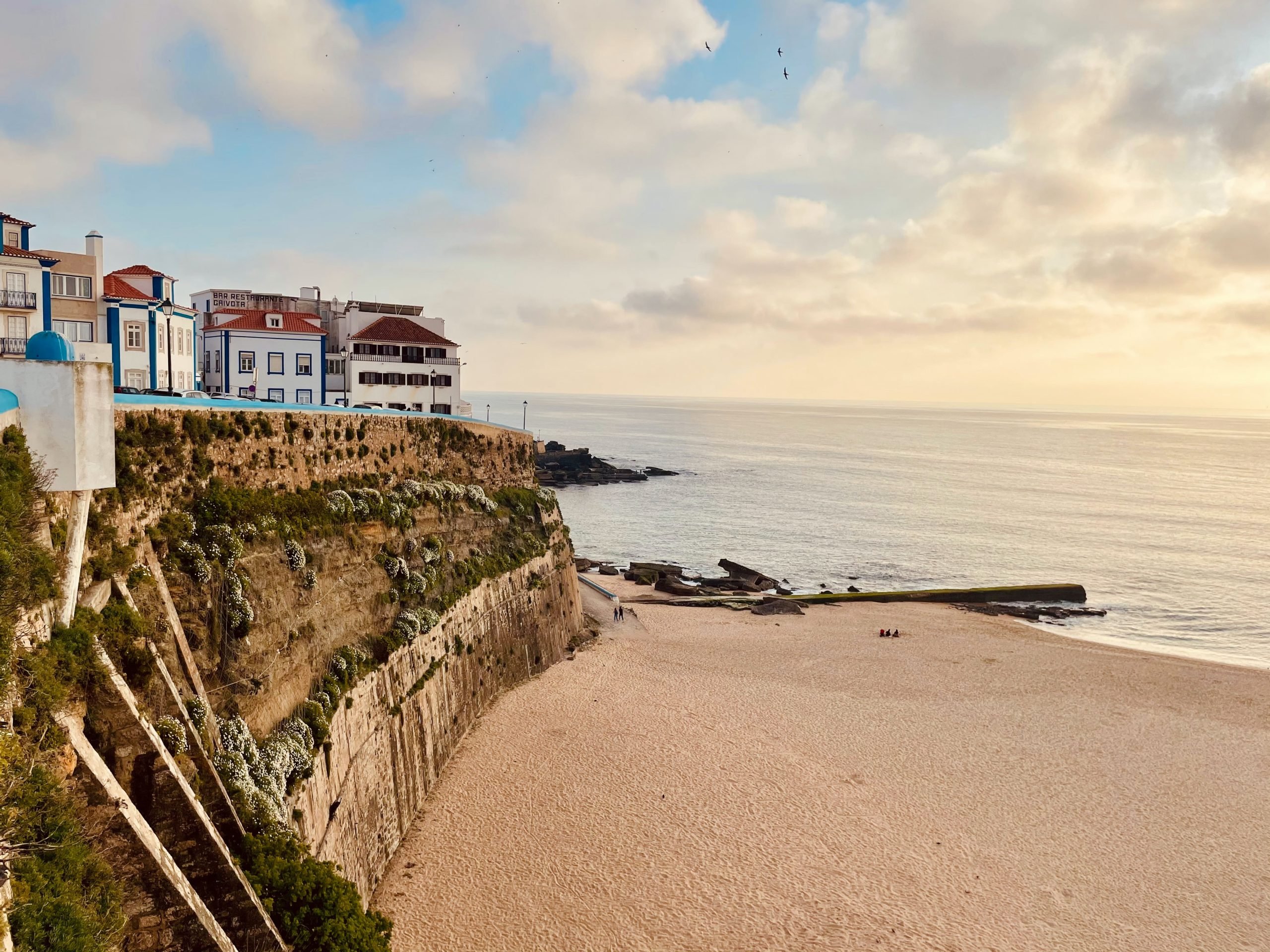 Ericeira: Best Things to Do
For surfing, we recommend booking a surf class! The official Ericeira World Surfing Reserve spots are Cave, Pedra Branca, Reef, Crazy Left, Ribeira D'Ilhas, Coxos, and Sao Lourenco.
For a regular beach day, Ericeira also has some amazing beaches. One of our favorite beaches in Ericeira is Foz Do Lizandro, 3 kilometers from the center of town.
Another great beach is Praia dos Pescadores, the most central beach in Ericeira. Along with being within walking distance from the center, the "Fishermen's beach" features beautiful fishing boats and is a family favorite.
Enjoy a hike in Ericeira by checking out the official trail maps or asking the locals. One of your favorite hikes is over 10 kilometers, starting in Ericeira and going through Santo Isidoro, Paco de Ilhas, Marvao, and ending finally in Ribamar.
Explore Mafra, a beautiful city located a 10-minute drive from Ericeira. Mafra is best known for being the home of the Mafra National Palace, a UNESCO World Heritage Site constructed in Baroque style.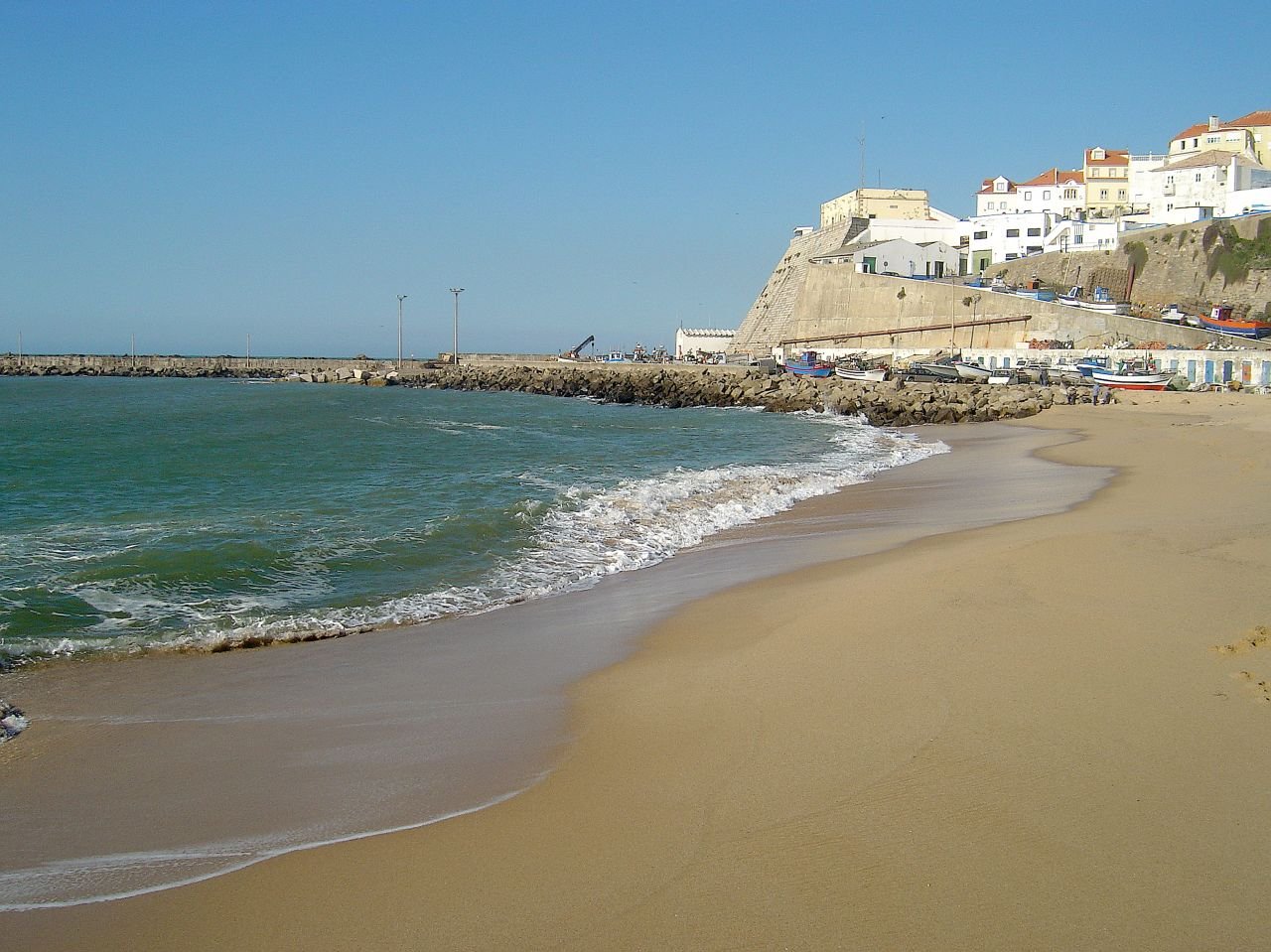 Best Hotels in Ericeira
Best Restaurants in Ericeira
Mar d'Areia

Mar das Latas

GiG – Green is Good

Mar a Vista

Avo Restaurante
Day 18, 19 & 20: Lisbon
We wouldn't forget the capital of Portugal, Lisbon. We recommend staying at least three days in the city center and leaving at least one day to explore neighboring Sintra and Cascais. The capital has so much to offer, from its proximity to beaches and the cosmopolitan feel of the city.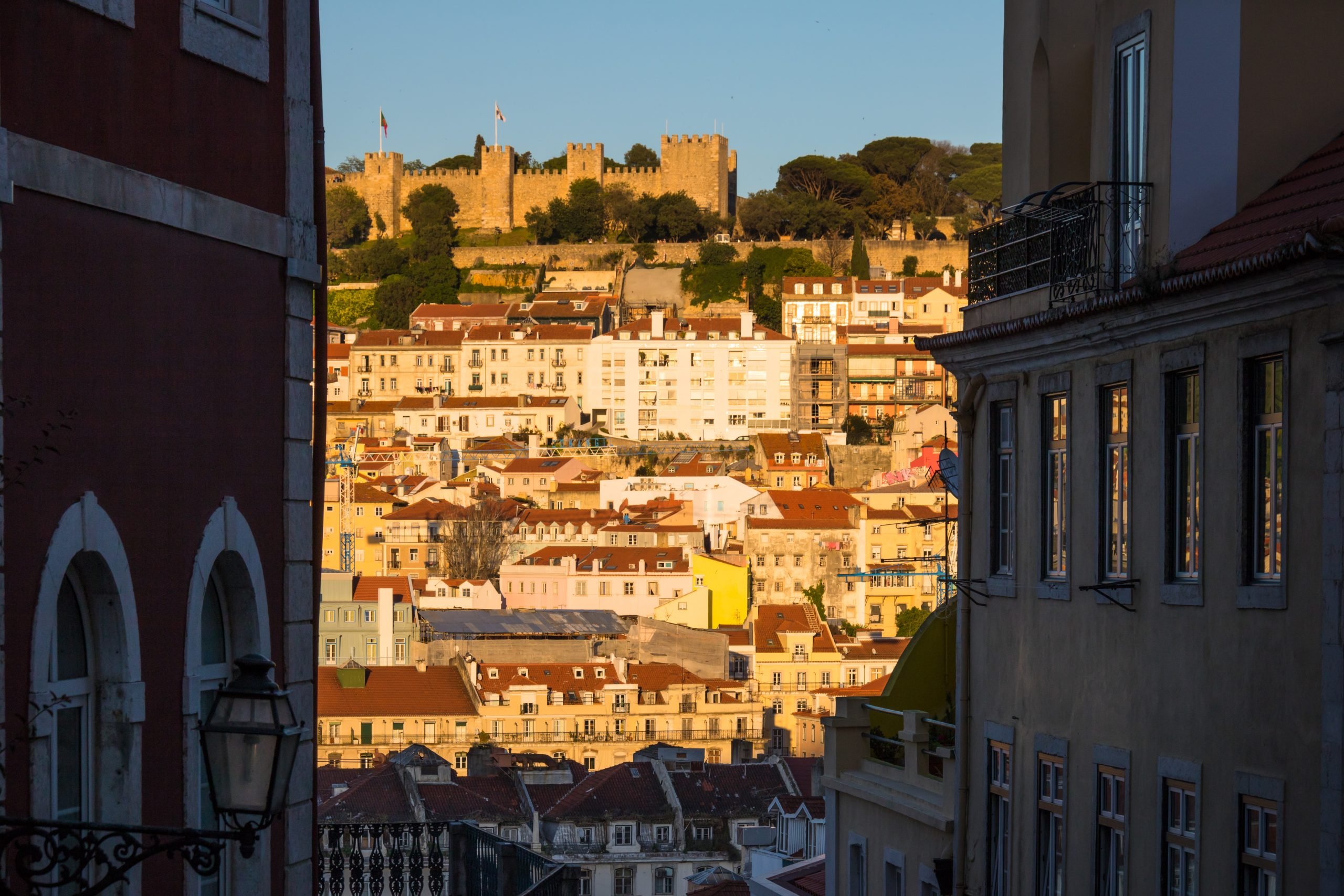 Lisbon: Best Things to Do
Castelo de Sao Jorge: Open every day of the week, Castelo de São Jorge is located in Santa Maria Maior and open to visitors. The medieval castle overlooks the historical center of Lisbon.
Santa Justa Lift: The Santa Just Lift was completed in 1902 by Raoul Mesnier du Ponsard, an architecture student of the man who built the Eiffel Tower. From the top of the lift, you can enjoy a view of the Baixa Pombalina.
Lisbon Cathedral: Often simply called Sé, this cathedral located in Baixa was built in 1147 and is the oldest church in the present-day capital.
Jeronimos Monastery: This former monastery in Belem constructed in Portuguese Late Gothic Manueline style that was made a UNESCO World Heritage site.
Belem Tower: Built in the 1500s, the Belem Tower has a great view of the city. You can go up to the roof terrace and enjoy a stunning view of the river and Belem, as well as get a guided tour of the inside of the tower.
Alfama: Explore the oldest neighborhood in Lisbon and the home of fado. Explore the neighborhood and look out for Fado spots, as this is the home of Amalia Rodrigues.
Bairro Alto: At night, explore the Bairro Alto area, a popular area where people socialize and drink outside. We recommend Ze dos Bois Gallery, a musical center that has live music and serves tasty drinks.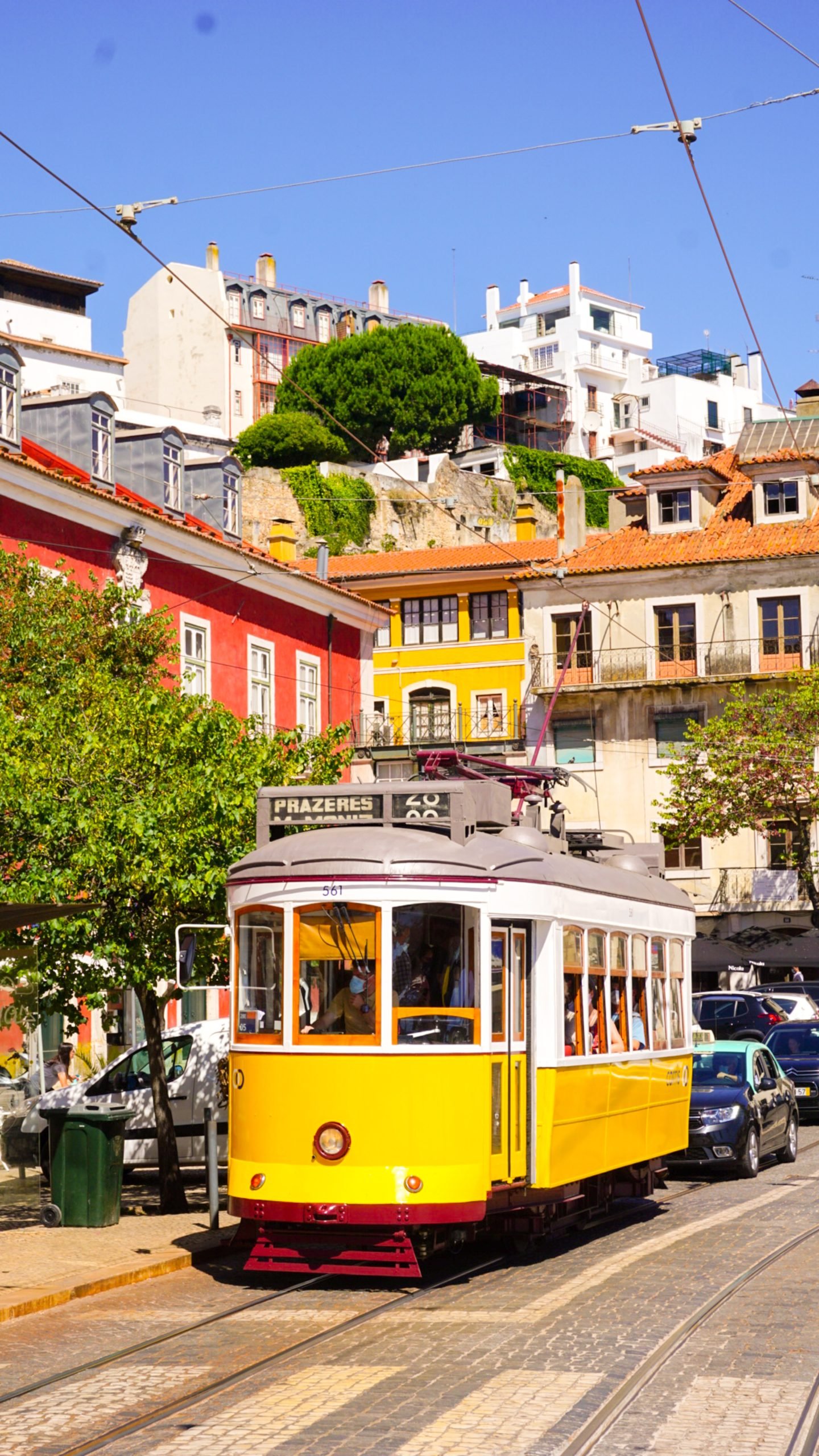 Save an afternoon for a tuk-tuk tour, such as these:
Best Hotels in Lisbon
Inspira Liberdade Boutique Hotel: Awarded the Best Luxury Green Hotel in 2019, Inspira Liberdade provides a relaxing Feng-Shui vibe for its guests. The hotel has a SPA, fitness room, bar, and a restaurant with Portuguese food called Pen Brasserie Mediterrânica.
Selena Secret Garden: The hostel also has a rooftop deck, CoWork space for professionals, and a movie room. In the heart of Cais do Sodre, you are close to contemporary art galleries, bars with riverfront views, and within walking distance to Chiado.
Bairro Alto Hotel: This hotel is situated in the best location in Lisbon, between Bairro Alto and Chiado in an 18th-century building in central Lisbon. The hotel features a restaurant with award-winning Chef Nuno Mendes and Executive Chef Bruno Rocha.
Best Restaurants in Lisbon
Alfaia
Mezze
A Cevicheria
Alma
Adega da Tia Matilde
Day 21: Day in Sintra & Cascais
A day trip to Sintra and Cascais is a must. We recommend spending the morning in Sintra and the afternoon in Cascais.
A UNESCO World Heritage site, Sintra is a town known for its forested terrain, astonishing palaces that once belonged to royal families, and the delicious "Travesseiro de Sintra".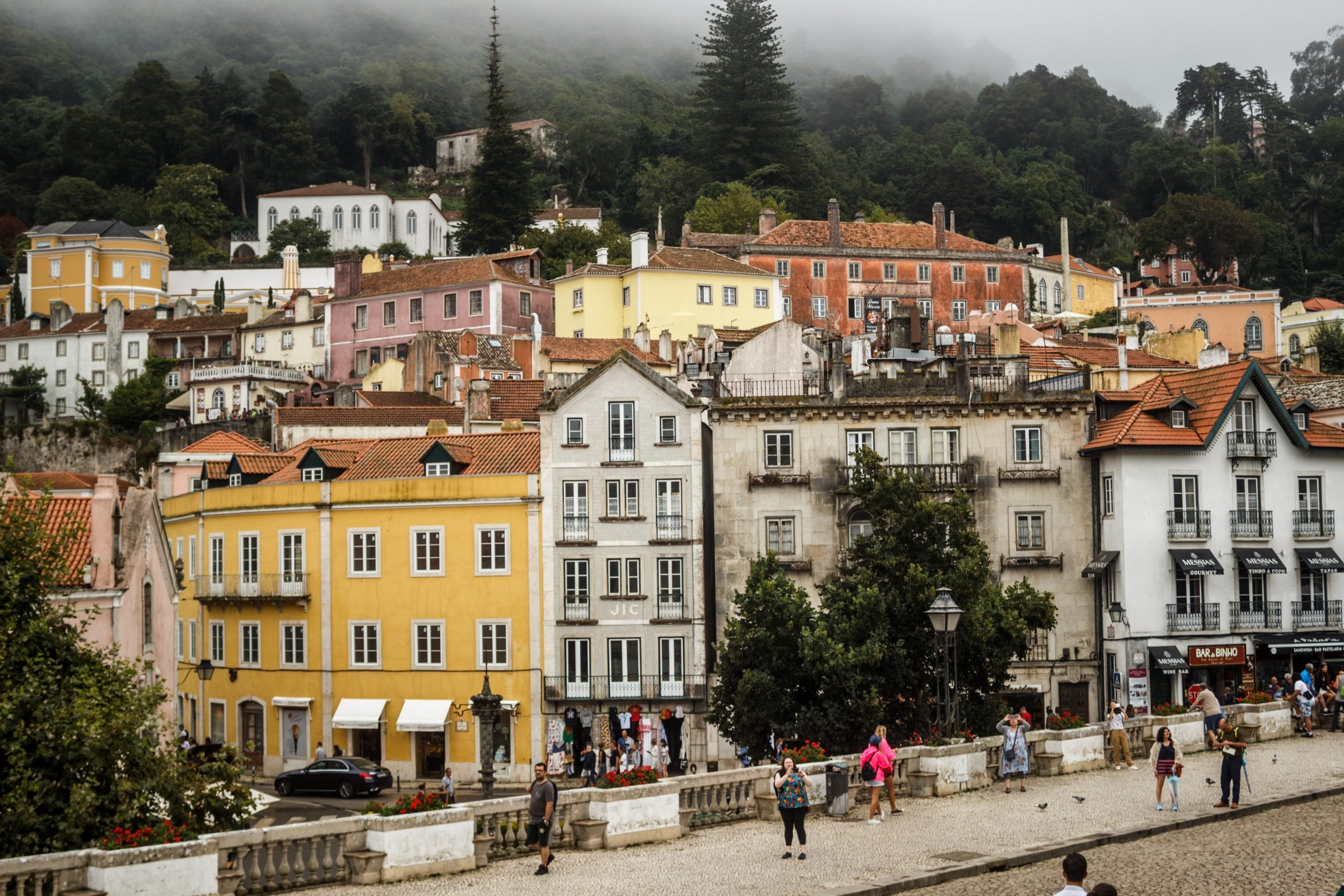 Located on the Portuguese Riviera, Cascais is one of the richest municipalities in the whole of Portugal. Offering a relaxing day trip away from the chaos of the capital, the port city is known as one of the most pleasant places in the country with the best food, hotels, and beaches.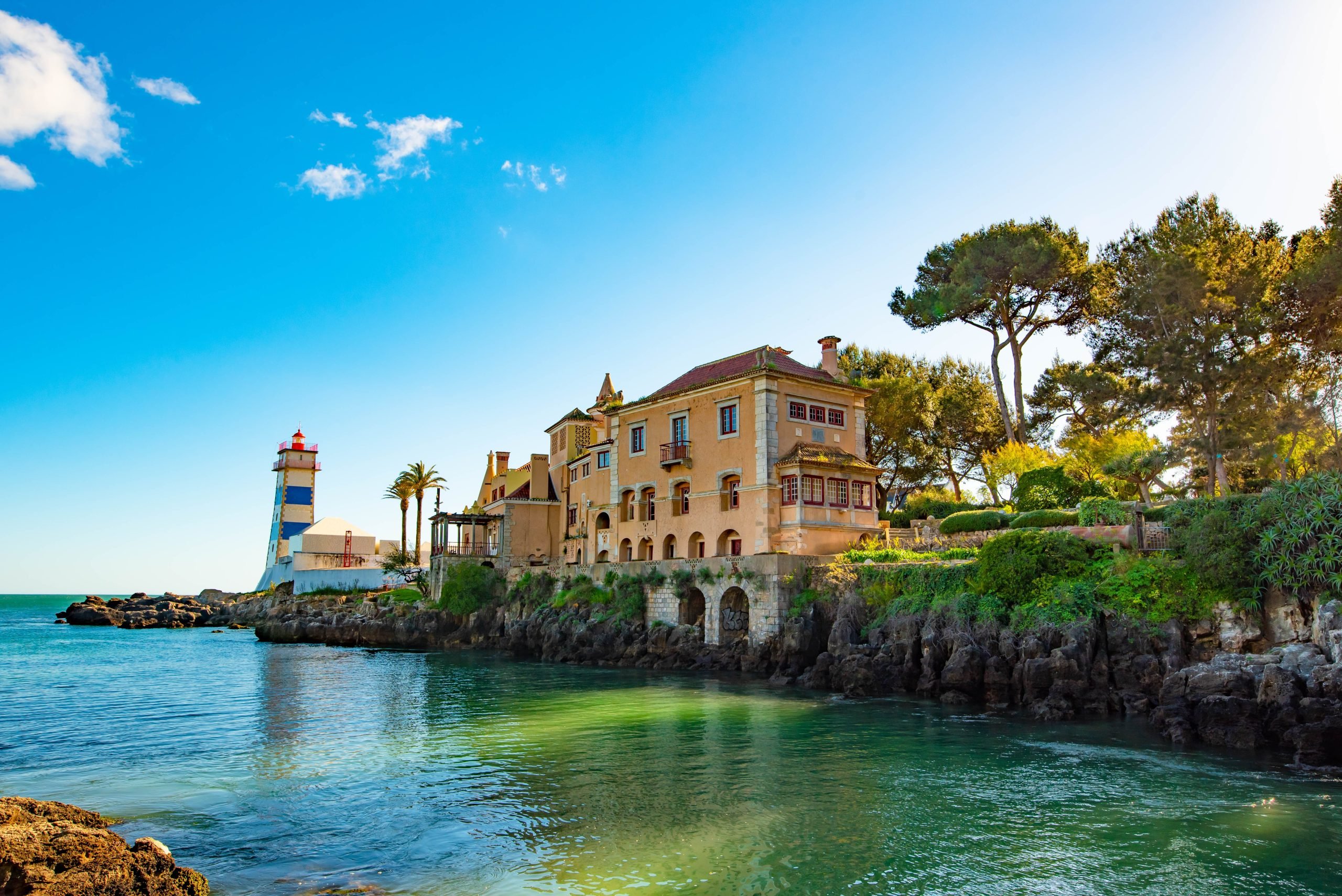 Let's take a look at the best things to do on your day trip to Sintra and Cascais. However, If you prefer a guided tour, this tour of Sintra and Cascais takes you to all the best spots. It also includes a guided ticket to the Pena Palace, allowing you to skip the long lines.
Sintra: Best Things to Do
Grab a "travesseiro", a Sintra delicacy at Piriquita, in the heart of the city.
Walk toward the Castle of the Moors, a medieval castle that sits on a hilltop and was built by the Moors in the 8th century.
Visit Palacio da Pena. The exterior of this palace is painted in multiple colors and is in a romanticist style. You can also wander around the castle and see the beautiful green area that surrounds it.
Explore "Quinta" was designed in the early 1900s and has overgrown gardens, caves, and buildings with romantic architecture.
For lunch, drive towards Cascais and stop at a restaurant called Furnas do Guincho.
Cascais: Best Things to Do
Have lunch in Cascais, stopping at a restaurant called Furnas do Guincho. This is one of the best seafood restaurants in the area, but it is quite pricey. For a more affordable alternative, drive to the center of Cascais and eat at Baia do Peixe.
Head to "Praia da Rainha," a secluded beach with a wonderful view, perfect for a family photograph.
Walk toward "Frederico Arouca" street. This is essentially the high street with the major stores, as well as smaller vendors selling Portuguese souvenirs.
Find the City Hall of Cascais in "Praça 5 de Outubro". This beautiful building with traditional Portuguese architecture stands in the middle of the commerce square which features a cobblestoned pavement.
Day 22, 23 & 24: Comporta
After over 20 days of traveling around and discovering the cities, it's time to relax! A 1h30 hour from Lisbon lies the often forgotten by tourists town of Comporta. Comporta is located in the old district of Setubal, at the base of the Troia Peninsula. This is a popular place for vacationing in Portugal, but that is a lot less busy than the Algarve.
The main activity in Comporta – the incredible beaches. You might even see some dolphins. Spend the next three days relaxing on the beach and discovering amazing restaurants.
The best beaches to visit in Comporta are the classic Praia da Comporta and Praia do Pego. Praia da Comporta is hidden behind pine forests and sand dunes and features a beach bar with a DJ.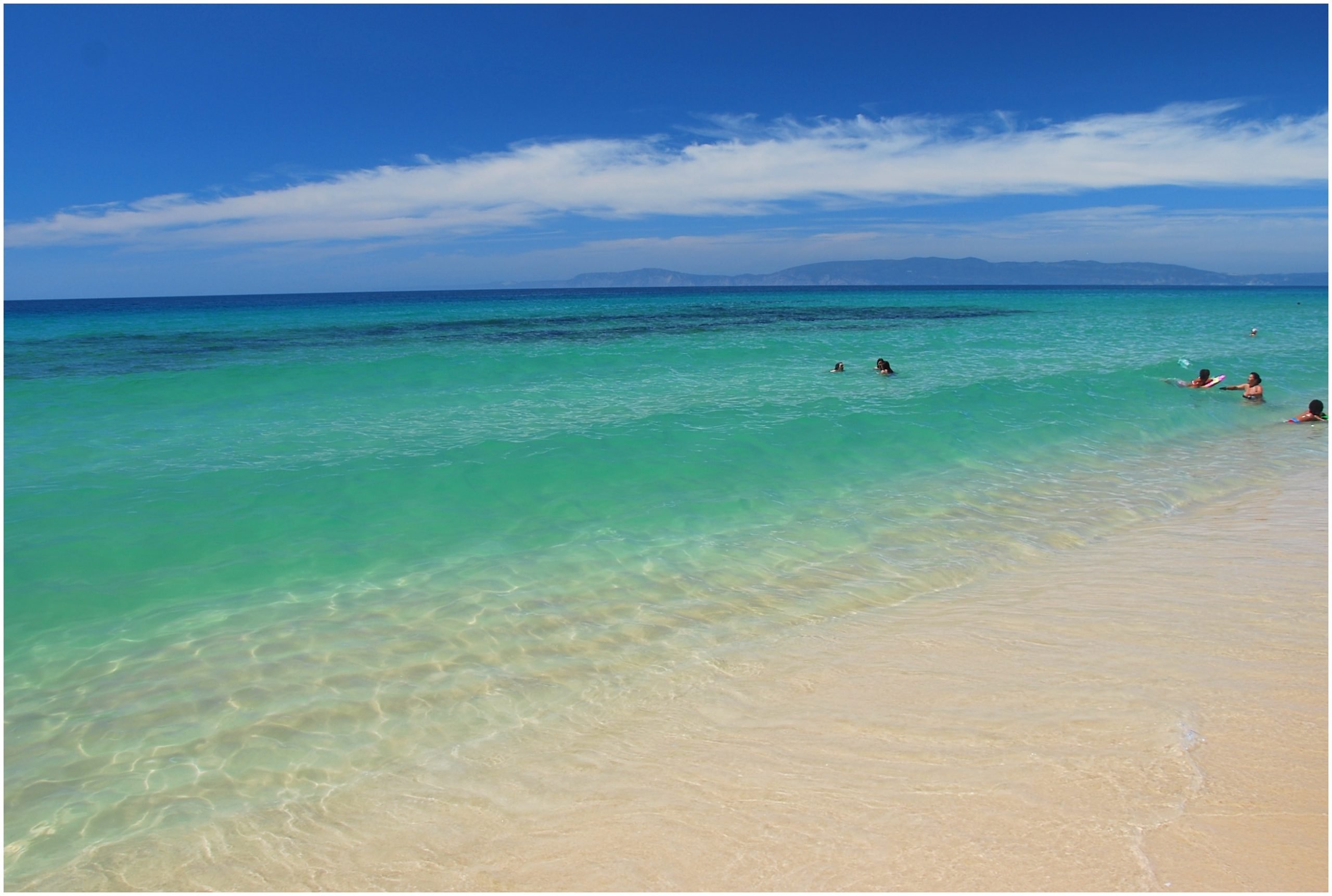 Best Restaurants in Comporta
Comporta Cafe
Dona Bia
Gomes Casa de Vinhos & Petiscos
Best Hotels in Comporta
Spatia Comporta: The 4-star hotel features a restaurant, swimming pool, bar, and shared lounge. You can get a room or a fully equipped villa.
Quinta da Comporta: The 5-star hotel has a restaurant, swimming pool, and gym, and offers both rooms and suites, as well as a villa with a private pool on the beach.
Sublime Comporta: A 5-star hotel featuring a beautiful outdoor pool, spa, and lush green surroundings.
Day 25 & 26: Vila Nova de Milfontes
A one-hour drive from Comporta, Vila Nova de Milfontes is located on the mouth of the Mira Riva and is surrounded by the Southwest Alentejo and the Vicentine Coast Natural Park.
The town has some of the best beaches in Portugal, as well as a picturesque village and harbor with fishing boats.
Spend the next two days relaxing on the Vila Nova beaches, while taking time to explore the town.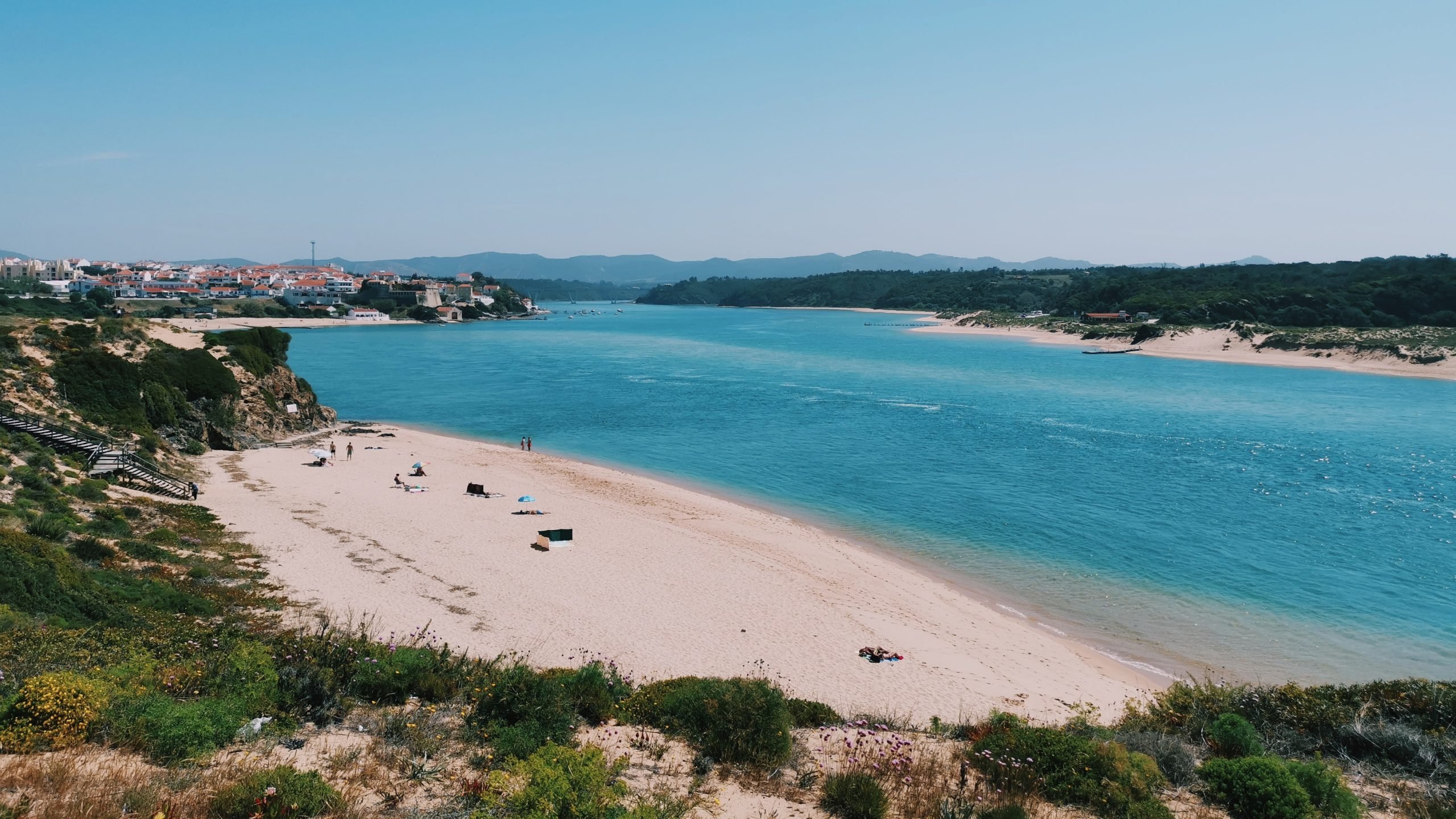 Vila Nova de Milfontes: Best Things to Do
The best beaches to visit in Vila Nova de Mil Fontes are Praia da Franquia, Praia das Furnas, and Almograve, 10 kilometers away.
Visit St. Clement Fort, a fort built in the 17th century that is now an exclusive hotel.
Discover the great restaurants, artisan shops, and patisseries in the town center and enjoy the Moorish architecture of the buildings.
Best Hotels in Vila Nova de Milfontes
Raminhos Guest House: Located a 10-minute walk from Franquia Beach, the rooms feature a desk, TV, private bathroom, and luggage storage available.
Monte da Corca Nova: The 4-star hotel features a swimming pool, bar, garden, and water sports facilities. They offer large rooms in traditional stoned houses.
Best Restaurants in Vila Nova de Milfontes
Tasca do Celso
100 Espinhas
Porto das Barcas
Patio Alentejano
Day 27, 28 & 29: Tavira
Another 2-hour drive away, stop in Tavira in the Algarve. This is where you will spend your last few days in Portugal. Tavira was built alongside River Gilão, in an intricate of narrow roadways and white houses, and features golden beaches with warm water. Since you are in the Algarve, you are also close to other cities which are worth a visit.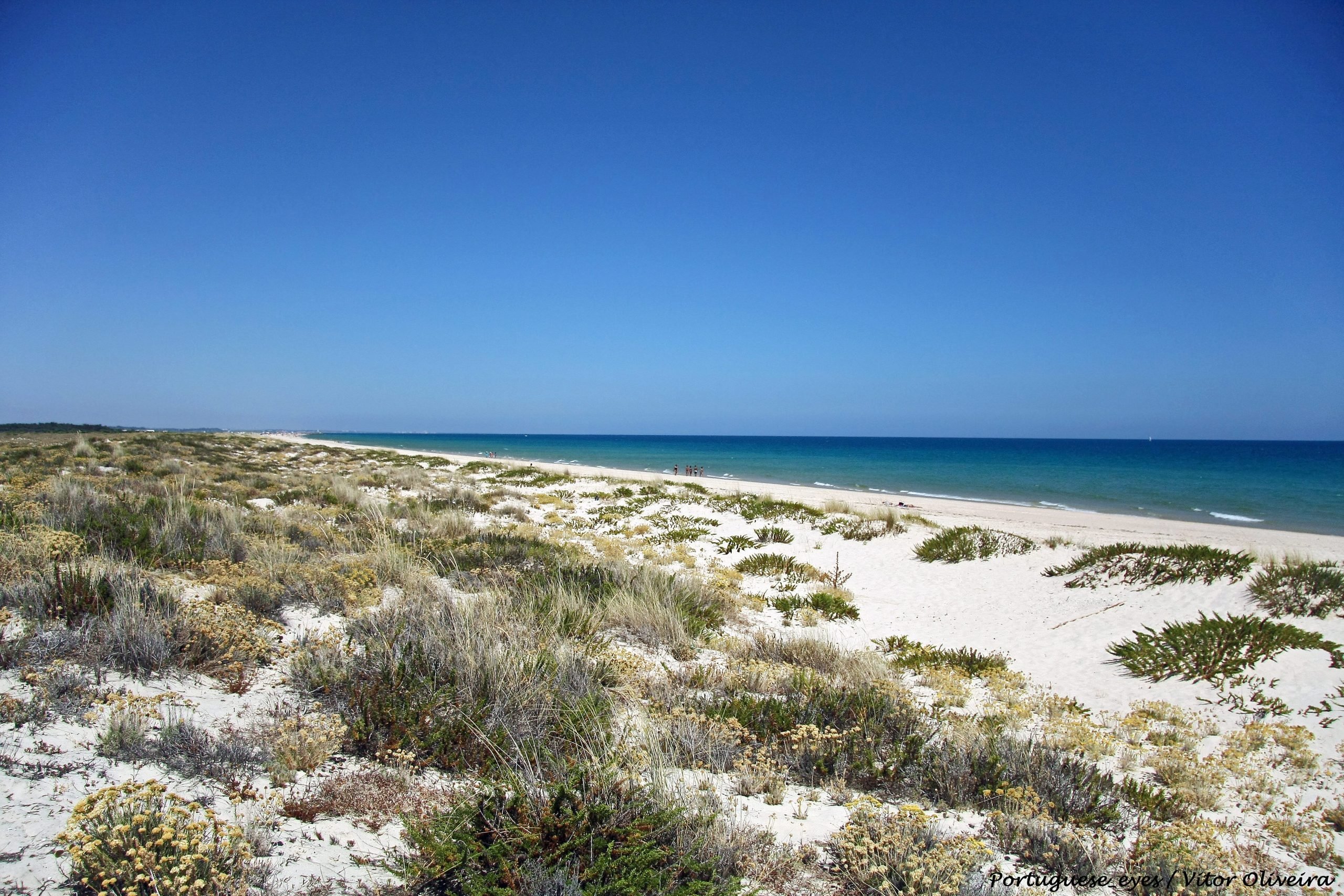 Tavira: Best Things to Do
Beach day: Our favorite beach in Tavira is Praia do Barril. The beach features a wooden path over the golden sand, which provides a gorgeous contrast with the dark blue waters. Praia de Tavira and Praia da Terra Estreita are also great alternatives in Tavira.
Walk through Tavira, explore the chapel of Sao Bras and the hundreds of other churches.
Book this 100% electric 1-hour tuk-tuk tour if you want a tour of the city from a local's perspective.
Visit Vilamoura Marina, a popular marina, a 40-minute drive away in Quarteira. You will find loads of shops, restaurants, and even a worth-while beach called Praia da Falesia.
Travel to Albufeira where you can get a Dolphins and Benagil Caves Tour. This boat tour allows you to discover dolphins, marine life, and Benagil caves in an inflatable boat. A stop for a swim is included!
Best Hotels in Tavira
São Paulo Boutique Hotel: São Paulo Boutique Hotel is located less than 5 kilometers from the beach and features an outdoor swimming pool, bar, shared lounge, and large garden for guests to enjoy.
OZADI Tavira Hotel: A 4-star hotel AZADI Tavira Hotel is 3 kilometers away from the beach and features a large outdoor pool, a fitness center, and two restaurants.
Quinta Dos Perfumes: An 8-minute walk from the beach, Quinta dos Perfumes is an 88-acre farmhouse that features beautiful orange groves and a salt-water outdoor pool.
Best Restaurants in Tavira
Tasquinha da Paula
Come na Gaveta
Ponto de Encontro
A Barquinha
Day 30: Travel Home from Faro
Now that you have ended your 1-month Portugal itinerary in the southern region of the country, makes sense to travel back from the Algarve. Fly home from Faro Airport, a 30-minute drive from Tavira. You can return car rentals at Faro airport. Just make sure to ask about this before booking your rental.