Listed as a UNESCO World Heritage site, the Douro Valley should be on the top of your list if you are visiting the North of Portugal. The Douro Valley is a cultural landscape of vineyards where Douro wines are grown and produced at traditional wine cellars.
Departing from Porto, the Douro river flows in the middle of these green hills with vineyards. Beware, visiting the Douro Valley is quite expensive by Portuguese standards, but it is still a once-in-a-lifetime opportunity, known for the highest quality cuisine and wines.
The best way to visit the Douro Valley is by hiring a private car transfer or renting a car as public transportation is scarce in the area, especially if you want to visit multiple vineyards for wine tastings. Alternatively, you can also book a stunning Douro river cruise that stops at vineyards.
Let's take a look at the best things to do in the Douro Valley, our favorite restaurants, tours, hotels, and more with our Douro Valley Travel Guide.
Guide to Porto & Northern Portugal
5 Best Things to do in the Douro Valley Portugal
1. Visit a vineyard and have a wine tasting
The Douro Valley is best known worldwide for being a cultural landscape due to its vineyards. Douro wines, including Port wine, are grown and produced in these vineyards and wine cellars.
Many have been in the hands of families for generations. Our three favorite vineyards to visit in the Douro Valley are Quinta da Roêda (Pinhão), Quinta do Crasto (Sabrosa), and Quinta do Seixo (Valença do Douro).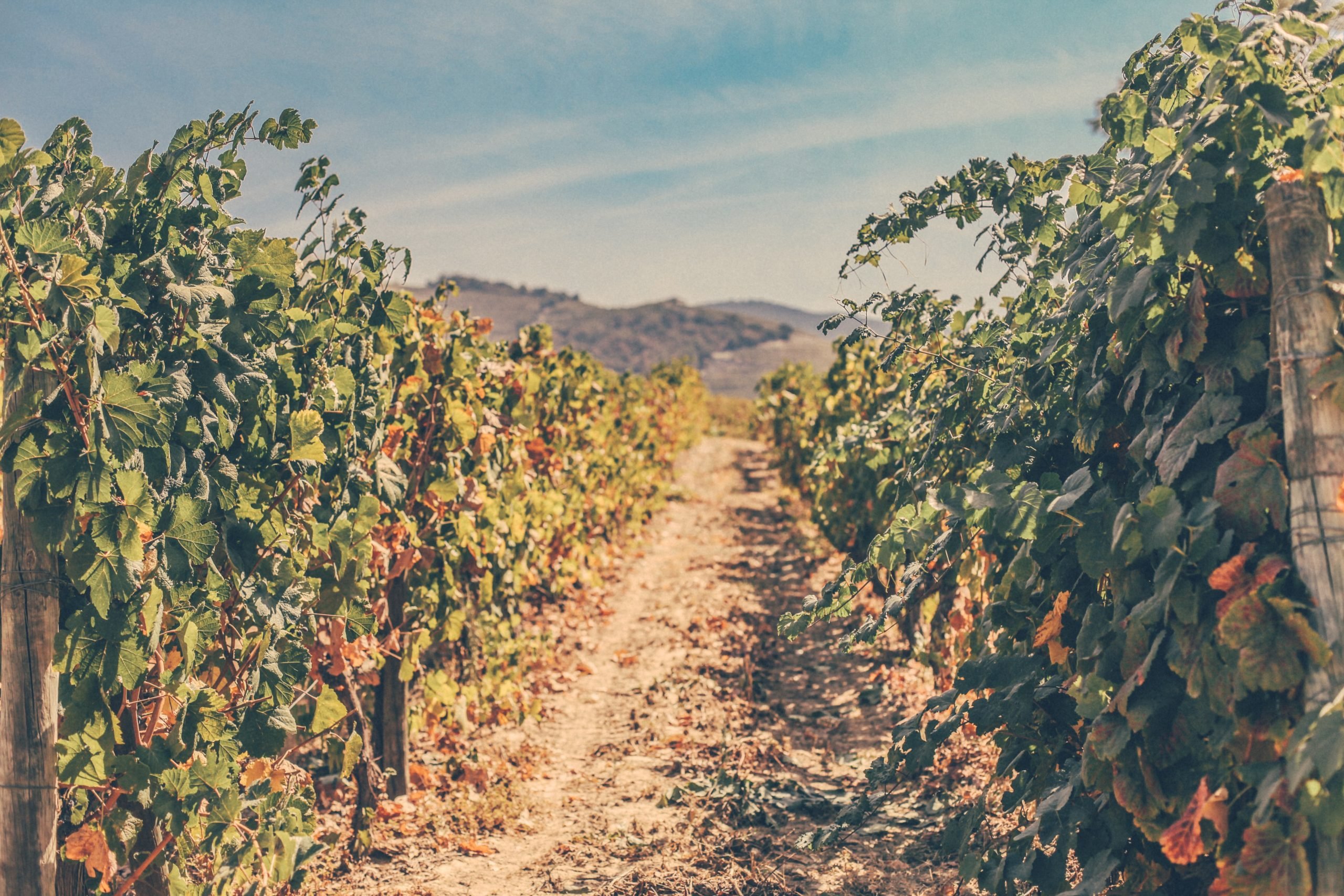 Top Vineyards in the Douro Valley
Quinta da Roêda
Quinta da Roêda does not just offer Port wine tastings, but also, visits to the vineyards, picnics, workshops, and more. You can explore the gorgeous vineyard with a travel guide and have a tasting of three wines for only €12 per person. Their packages go up to €44 per person for a larger number and variety of wines.
For a luxurious and romantic lunch out with wine, you can reserve their picnic package on the shaded terrace, overlooking the vineyards and Douro river. Prices for this range from €30 to €48 per person depending on the basket selected.
Quinta do Crasto
Quinta do Crasto is included in the Top 20 of the World's Best Vineyards, winning 16th place in 2021. Family-owned, this Quinta started producing its Douro wines back in 1994 and commercializing their Vintage Port from 1978.
In 2000, the family also acquired the Quinta da Cabreira, a property with 150 hectares, and six years later, also bought Quinta do Querindelo to keep up with demand.
The wine tasting here lasts around 90 minutes where you get to taste 5 of their wines, visit the port wine cellars, and more for €29 per person.
Quinta do Seixo
Quinta do Seixo has over 100 hectares and is one of the most traditional wine-producing estates in the region. The vines are over one hundred years old! The Quinta also has very advanced winemaking technology that is perfectly integrated with the landscape.
They have a variety of packages for wine-loving visitors. Their cheapest visit is €15 for a 40-minute tour of the winery and tasting of 2 port wines. Their most luxurious option is a 3-hour picnic in the vineyard where you can taste their wines and enjoy Douro cuisine for €40 per person (only available from March to October).
2. Hike in the Douro Valley
Exploring the Douro Valley region by foot is a rewarding experience. You will find beautiful vineyards and small villages along your treks. There are plenty of great hiking trails across the valley that have been marked by local authorities.
However, it is common for tourists to get lost and stray beyond the trails so keep that in mind. Also, beware that temperatures in the summer can be quite high and in the winter, it tends to rain a lot. The best time to go hiking in the Douro Valley is in the spring or fall, but do make sure to check the weather before heading out.
We recommend booking a guided hiking trail so you don't get lost and get the most out of the experience with a local guide. Book this 4 hour guided hiking trail of 7 kilometers where you will get to discover the vineyards, olive groves, and fruit trees of the region. The hike also includes a picnic with homemade products, as well as Douro table wine and Port wine.
3. Discover the Douro Valley by boat
The Douro Valley is best explored by boat, as the heart of the valley is the river itself. Douro boat tours provide you with the best views of the valley, as well as stop at the best vineyards so you will get to learn about the region's wine production. Many also include traditional Portuguese lunches. Take a look at our top picks for boat tours in the Douro River.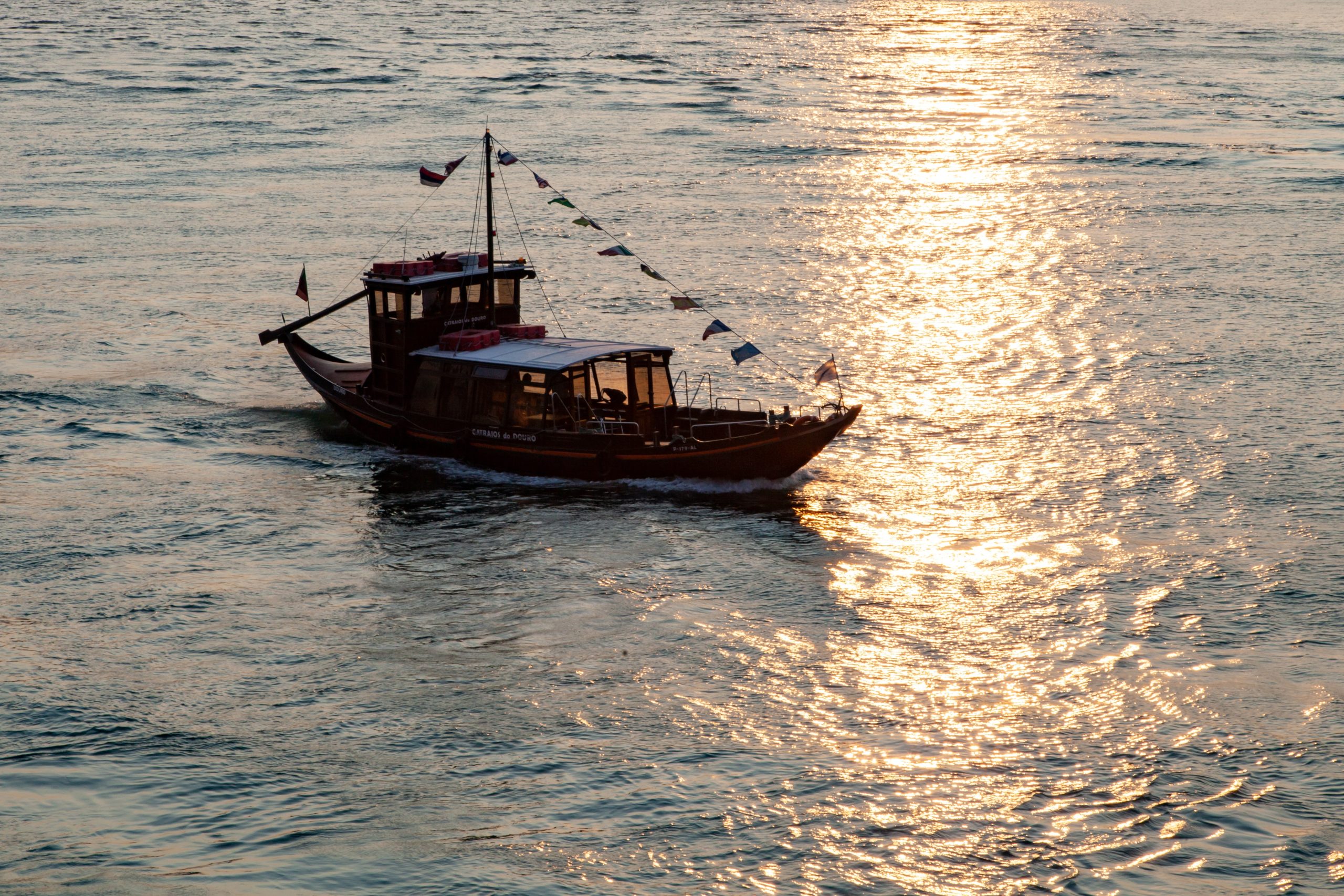 Our favorite Douro Valley River boat tours:
Douro & Regua River Cruise: Departing from Porto, this Douro and Regua cruise on a large boat allows you to discover the Port wine region. The cruise includes a large breakfast, as well as lunch while you admire the Douro valley and goes through the 14-meter Crestuma-Lever Dam and the Carrapatelo Dam.
Porto to Douro Valley All-Inclusive Cruise: One of the most popular cruises in Porto is a 9.5 hour all-inclusive Douro river cruise that allows guests to spend a full day discovering the landscapes of the Douro valley. Hop on a traditional Portuguese Rabelo boat in Porto which will take you to Peso da Regua, Pinhao, and Sabrosa. The cruise includes two spots to wine estates where you will get to taste some of the finest wines produced in the vineyards.
Douro Valley Small-Group Tour with Wine Tasting, Lunch and Optional Cruise: This full day tour includes a boat cruise in a small group, as well as a wine tasting in a vineyard. It also includes a traditional lunch in the scenic village of Pinhao. A guide will be with you the whole time.
Book All-Inclusive Douro Cruise
4. Visit the six Wine Villages in the Douro Valley
With over 2,000 years of wine production history, there are still many traditional small villages that remain untouched. There are six recognized Wine Valles in the Douro Valley, known as Aldeias Vinhateiras do Douro. These include Barcos, Favaios, Provesende, Trevoes, and Ucanha.
When you visit these villages, you will get to see how the locals live which in many ways has remained the same throughout history. These villages remain traditional and authentic, despite a rise in tourism.
Our favorite village is Provesende, the nearest wine village to Pinhao which is helpful if you are traveling by train. The village contains several schist houses and even a chapel at Picote de Sao Domingo from the Iron Age.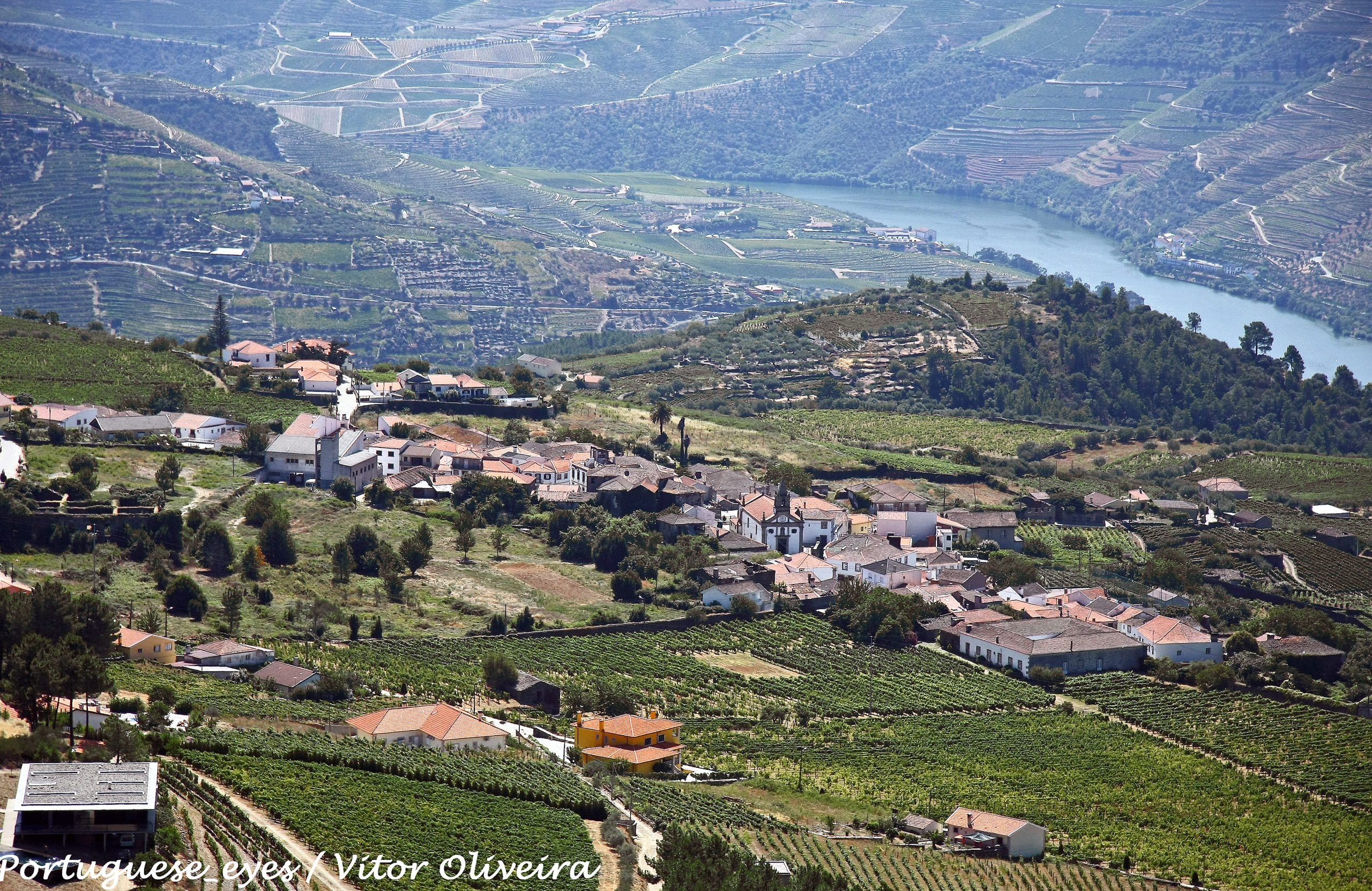 Another top choice to visit is Trevoes on the southern side of the river. The village features views of the vineyards going downhill and the mountains above. Visit the parish church from the middle ages and the large seven chapels.
You should also visit the Trevoes Museum which celebrates the local culture and displayed the household and agricultural objects used.
5. Explore the Alvao Natural Park
Located near the Douro Valley, Alvao natural Park is situated in the western section of the Serra do Alvao. A protected area since 1983, it is the smallest of Portugal's natural parks and has less than 700 locals populating it.
Despite its small size, this park is a must-see if you are in the region. It is one of the most beautiful parks in Portugal due to 250 meter high cascades falling into rocks. You might also spot a wolf and a falcon, as well as other interesting animal species.
There are many activities in Alvao Natural Park such as rafting down the watercourses of the market and hiking through the region. We also recommend trying out local restaurants and trying the park delicacies such as meatballs and roasted veal.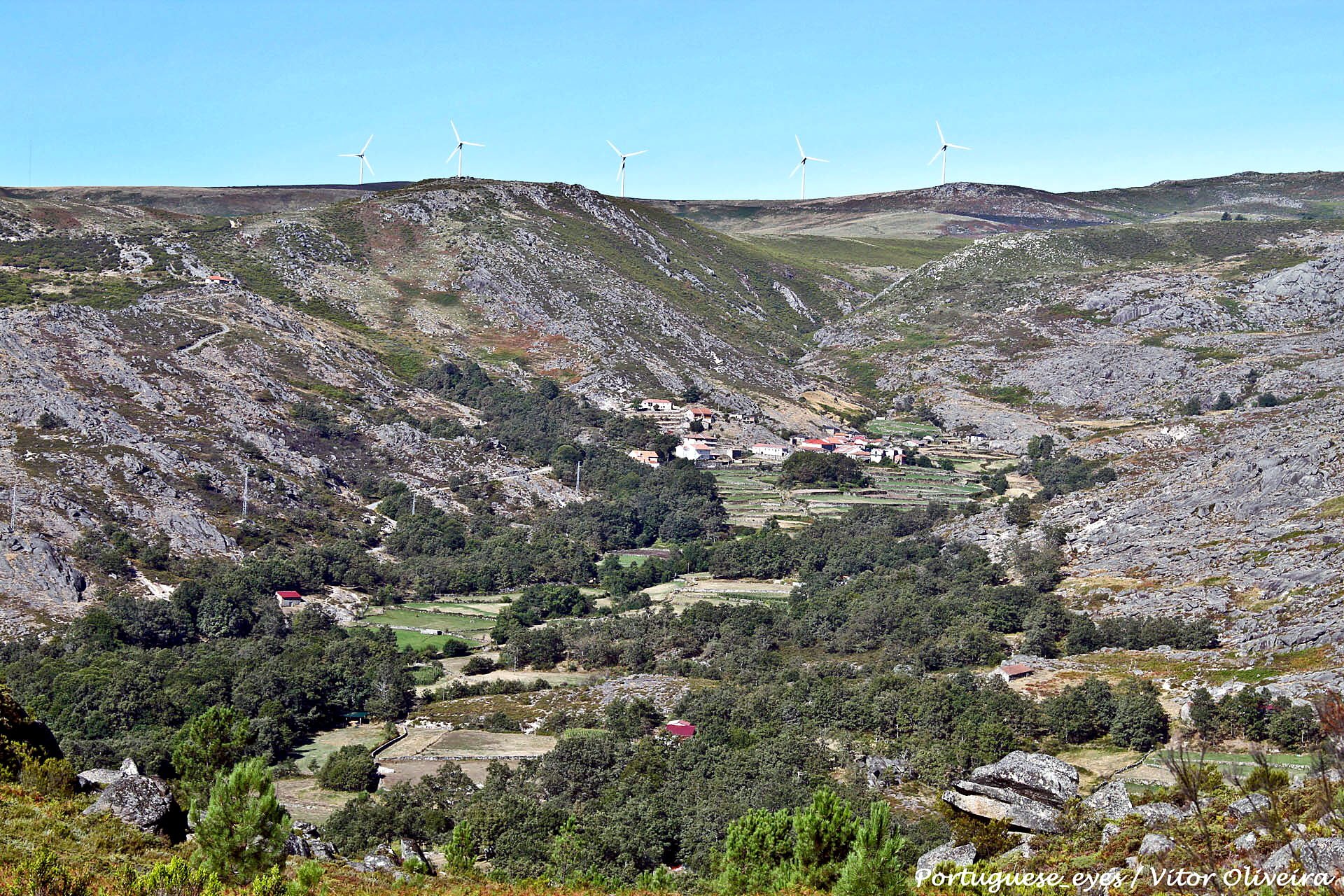 Transportation in Douro Valley: How to get around the Douro Valley
The Douro Valley is better explored by car so we do recommend renting a vehicle. This gives you the freedom to build your own itinerary and pick out the vineyards and restaurants that you like best, without having to depend on others.
Driving around the Douro Valley also heightens the experience. You will get to drive your way up snake-like roads that go up vineyards and mountains with breathtaking views.
You can also travel to the Douro Valley by public transport. The Douro train line has 11 daily departures to Peso da Regua and five others that continue up to Pocinho. There are many trains from Porto that are around 2 to 3 hours
However, again, you won't have the same flexibility as you would if you rent your own car. Alternatively, if you are coming from Porto, you can also book a stunning Douro river cruise that stops at vineyards so everything is taken care of.
Top Picks in the Douro Valley
Douro Valley Restaurants
Wine House, Quinta da Pacheca

Aneto & Table

Cozinha da Clara

Conceitus Winery Restaurant

DOC

Castas e Pratos

Veladouro
Douro Valley Hotels