Like Fado and codfish, blue and white azulejo tiles are a Portuguese classic. These glazed blue ceramic tiles from the 14th century decorate the streets, buildings, and monuments of Portuguese cities. The azulejo is also commonly displayed in Portuguese homes, as well as train stations, restaurants, and fountains.
They are not just decorative, they usually tell a story and chronicle major cultural aspects of Portuguese history. Traditionally, the azulejo told stories of Portuguese navigators and their voyages around the world. Churches also used azulejo to tell stories about saints, as being able to buy a book was a privilege to many. Even though the iconic ajuzelo is Portuguese, the style has been heavily influenced by Islamic and Italian cultures.
More modern depicts images of animals such as tigers or the geometric expressions of Portuguese artist Maria Keil who passed in 2012. Maria Keil made the iconic ajulezo that cover the walls of Lisbon's metro stations in the 1950s.
Where to Find Portuguese Azulejo Tiles
Azulejo tiles are an iconic part of Porto's culture and history. There are many places across the city where you can find these. One of the best is Porto's cathedral from the 18th century. Although the cathedral is dark and gothic, inside the cloisters you can find beautiful blue and white azulejo. São Bento Railway Station is another classic place to find this ancient art. The station was built in 1903 and is covered with over 20,000 azulejo tiles, made by Jorge Colaço. His work covers an area of over 550 m2 and depicts important moments of Portuguese history including the Discoveries. The Church of Saint Ildefonso, built in 1739, is another must-see decorated in Jorge Colaço's tiles. These tiles were only added to the church by the artist in 1932. There are over 11,000 white and blue tiles covering the church's exterior. There are many other places where you can find azulejo tiles in Porto such as Casa da Musica and Ribeira Negra panel.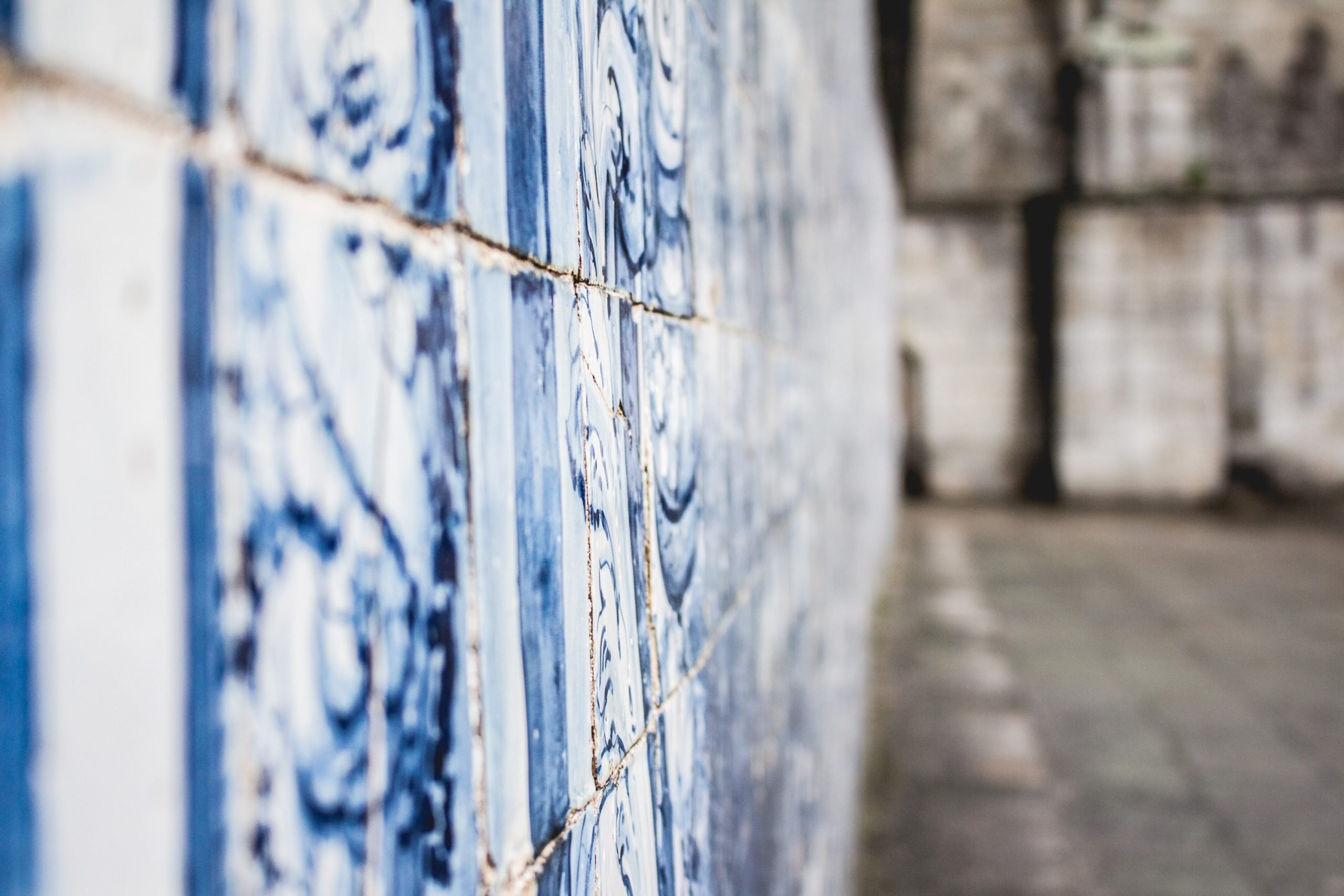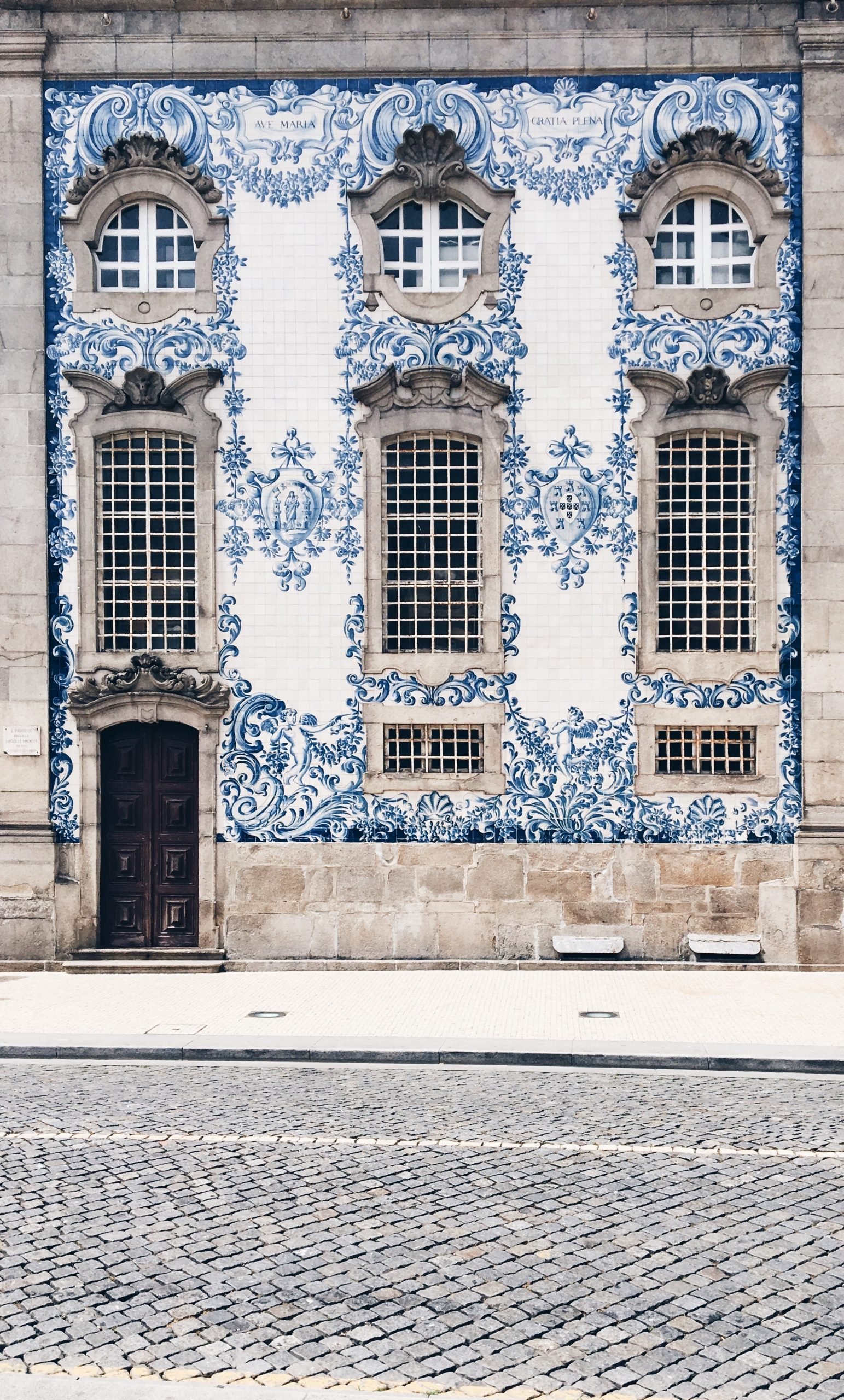 Azulejo tiles decorate the streets and corners of the Portuguese capital of Lisbon. Probably the most famous place to find these is in Fronteira Palace. Built in the 17th century, it belonged to a noble family and now has certain wings open to the public. This palace is filled with gorgeous azulejo tiles that wrap around the main garden and decorate walls. You must also visit the National Azulejo Museum, housed in a 16th-century convent. Here you can learn how azulejo is created and all about its history. Last but not least, wander the streets of Bairro Alto. Here you can see modern street art inspired by the azulejo style, as well as azulejo tiles of all colors.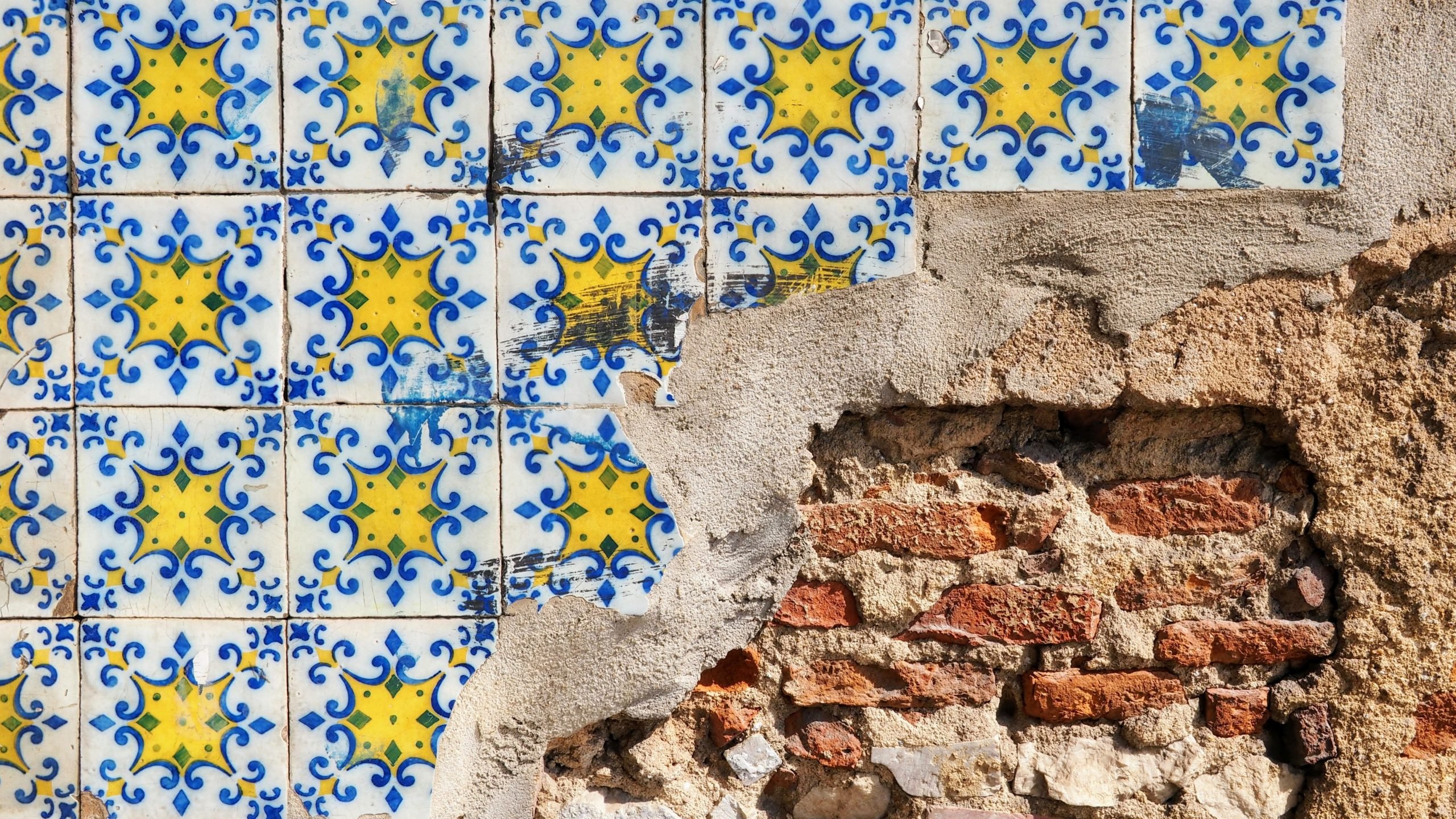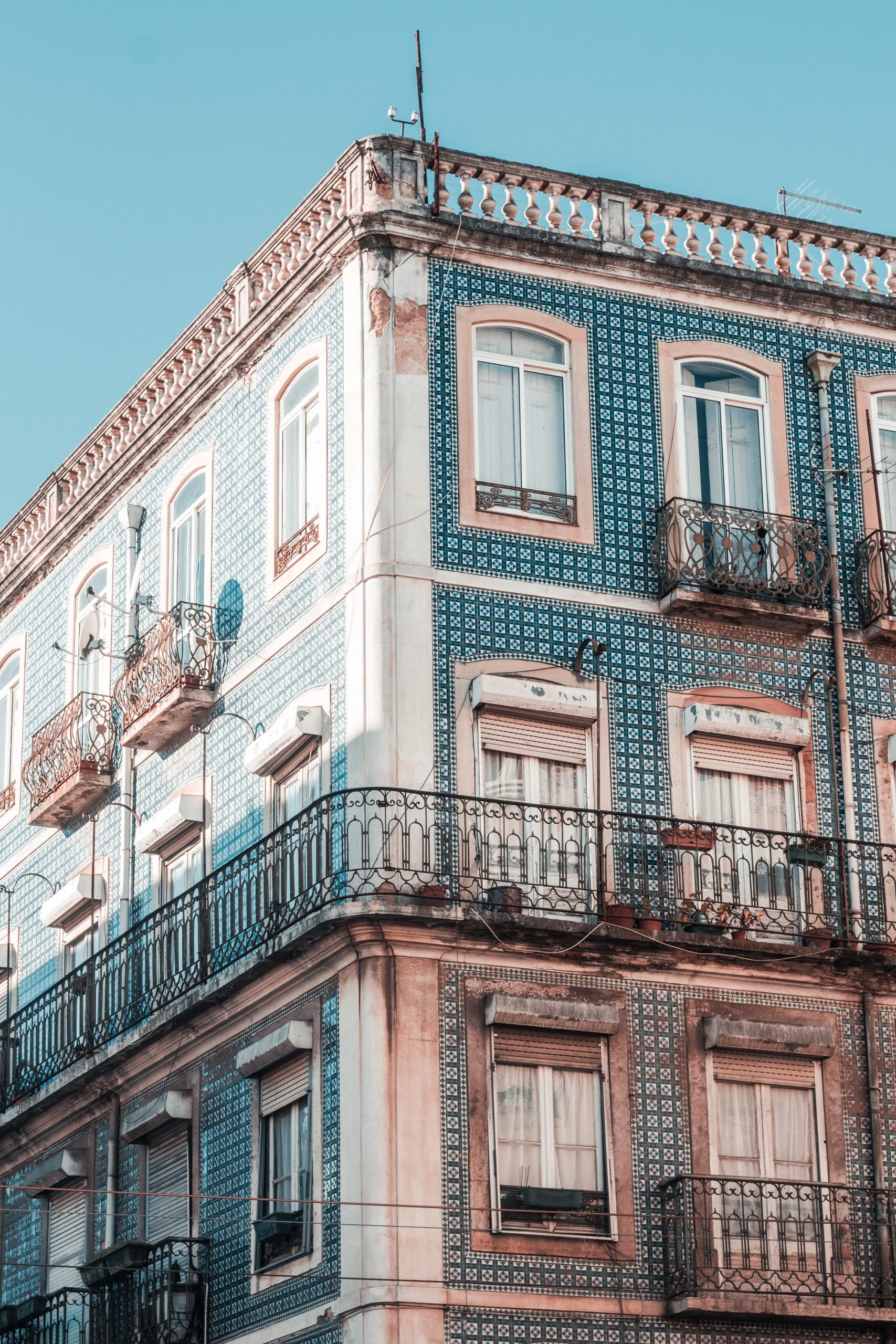 The crown jewel of the Portuguese riviera, Sintra is less known for its ajulezo tiles, but the city also has the ancient art all over. Head to the National Palace of Sintra, a building with a mix of Gothic-Renaissance and Islamic influence. What many don't know is that inside, there are many rooms filled with blue and white azulejo tiles. If you walk around the city you'll find these on buildings, but mostly on the outside of large houses.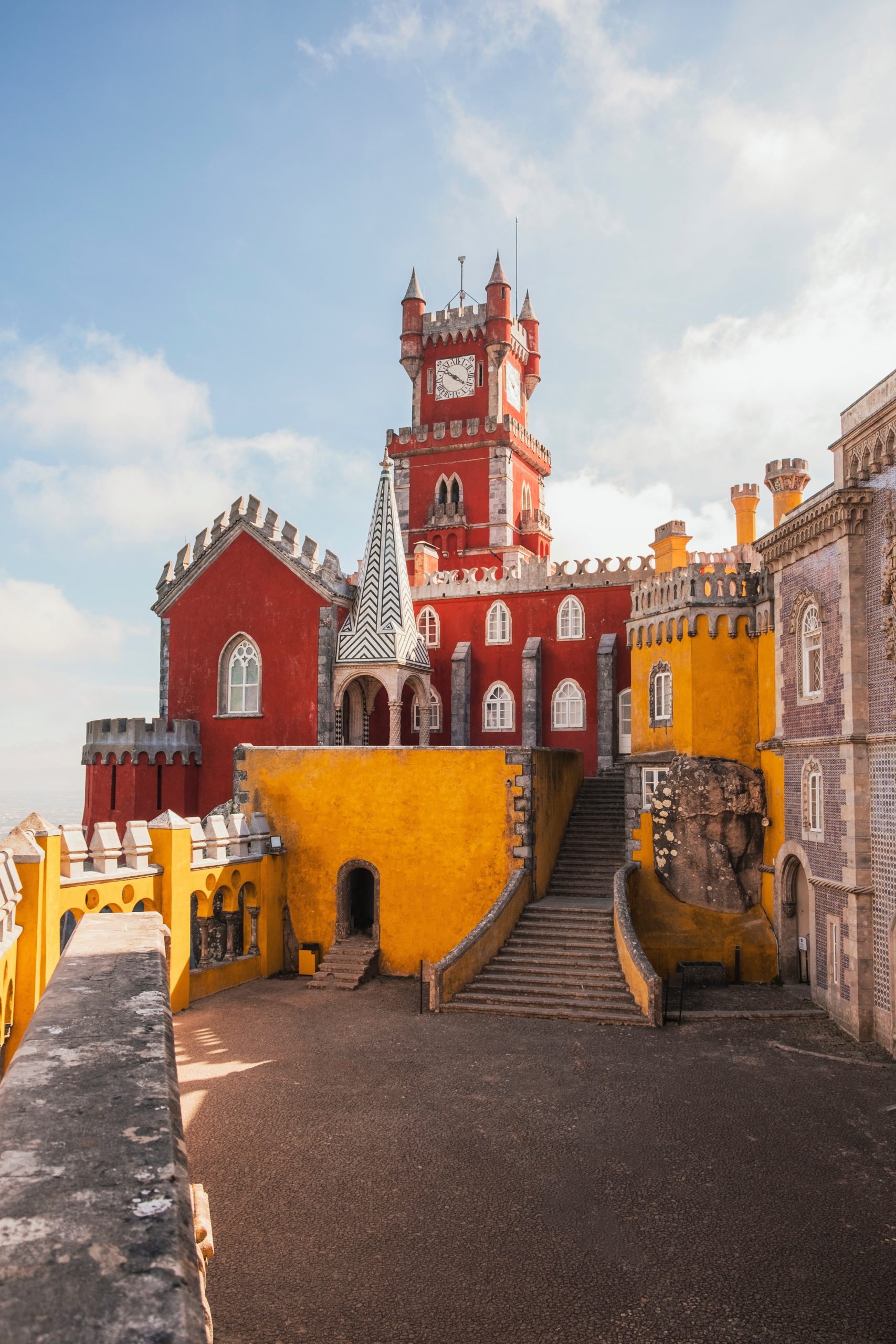 Alentejo
The charming region of Alentejo has some of the most magnificent azulejo tiles. In November of 2021, the Alentejo created an itinerary of exhibitions to display the best azulejo tiles by Jorge Colaço in the region. The exhibitions will be open until April 22, 2022, to honor the artist who died in 1942 and will display the "Portugal" theme.
7 Things You Didn't Know About Azulejo Tiles
There's so much tourists don't know about this ancient art. Here are a few fun facts you didn't know about azulejo tiles.
1. Azulejo tiles are not only a tradition in Portugal today, but also in former Portuguese colonies in South America, Goa, Africa, and Macau.
2. Tiles were originally created to protect the walls of houses from low temperatures, not for aesthetic purposes.
3. The tiles are blue and white because European artists fell in love with Chinese porcelain. However, the ingredient to make this porcelain did not exist in Europe, making Chinese porcelain a rarity. In the 17th century, the Dutch began copying this style. The Portuguese loved this affordable option and ordered tiles from the Dutch to decorate buildings. The Portuguese, later on, began manufacturing their own in white and blue at a large scale.
4. The word azulejo comes from Arabic and means "polished stone".
5. The Portuguese azulejo tiles are heavily influenced by Arab cultures such as the geometric style and flower motifs.
6. Azulejos have had a large influence on local street art. Many have created street art that is inspired by classic azulejo styles with a modern twist.
7. Since 2013, it's been forbidden to demolish buildings with tile-covered façades in Lisbon to protect their cultural heritage.