Portugal is a country of endless beauty, with its stunning coastline, historic towns, vibrant cities, and breathtaking natural landscapes.
While popular destinations such as Lisbon, Porto, and the Algarve draw a large number of tourists each year, many lesser-known destinations offer a more authentic and off-the-beaten-path experience.
Visitors often overlook these hidden gems but offer a glimpse into the country's rich history, culture, and natural beauty.
From quaint coastal towns to historic villages and stunning natural landmarks, several hidden destinations offer something for everyone.
So, if you're looking to explore Portugal beyond the beaten track, let's take a look at the top 9 hidden gems in Portugal that tourists often miss.
1. Peneda-Gerês National Park
Peneda-Gerês National Park is a national treasure in northern Portugal, one that many tourists do not know about. The park covers over 700 square kilometers of rugged mountains, deep valleys, and forests, making it one of the most stunning natural landscapes in the country.
It is home to a wide range of flora and fauna, including wolves, wild boars, and golden eagles, and is a popular destination for hikers, nature lovers, and outdoor enthusiasts.
The park offers a range of activities, including hiking, mountain biking, horse riding, and wildlife watching, as well as opportunities to explore traditional villages and sample local cuisine.
With its untouched natural beauty and rich cultural heritage, Peneda-Gerês National Park is a must-visit destination for anyone looking to experience the best of Portugal's great outdoors.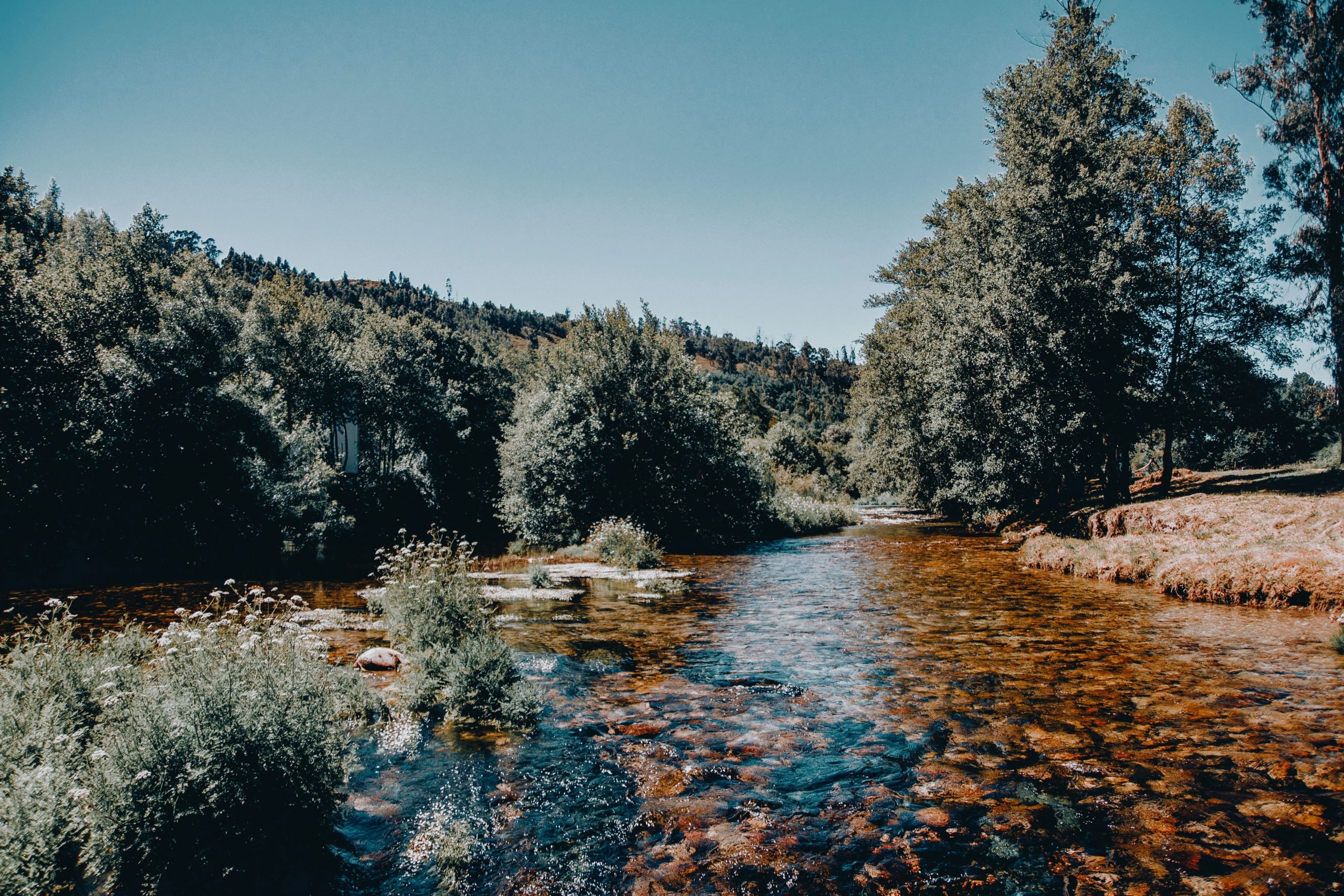 Book a hiking tour in Peneda-Geres National Park
2. Vila Nova de Mil Fontes
Vila Nova de Mil Fontes is a charming coastal town located in the Alentejo in the south of Portugal. Known for its picturesque beaches and natural beauty, Vila Nova de Mil Fontes is a must-visit tourist destination that is often forgotten.
The town is surrounded by the stunning Parque Natural do Sudoeste Alentejano e Costa Vicentina, which provides a stunning backdrop for outdoor activities such as hiking, cycling, and surfing.
There are also several beautiful beaches to relax in, including Praia das Furnas, Praia do Malhão, and Praia da Franquia, which offer clear waters and golden sands.
Visitors can also explore the historic town center, which is home to several ancient churches, forts, and monuments. The town also hosts several festivals throughout the year, including the popular Festa de São João, which features traditional music, dancing, and delicious local cuisine.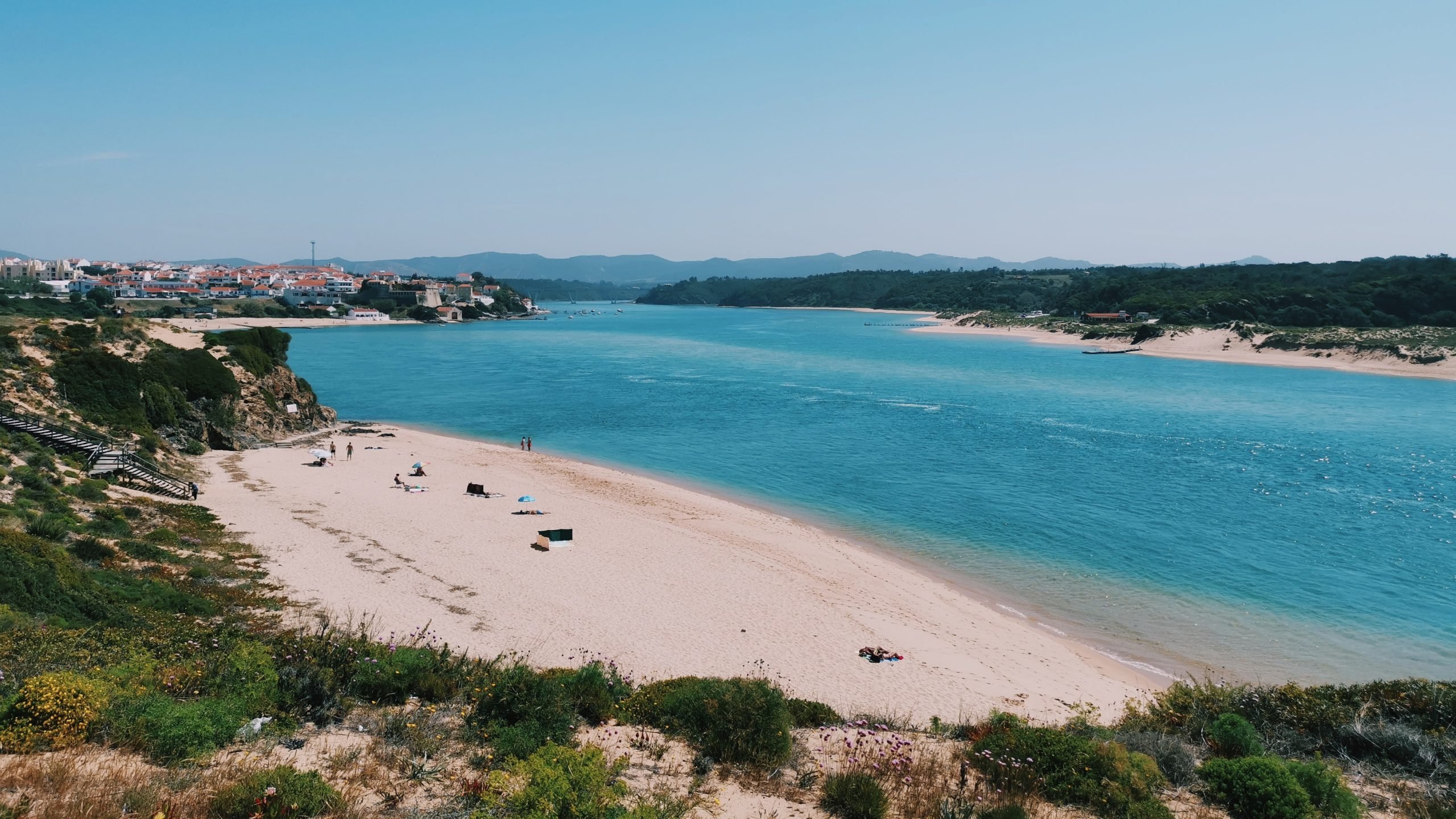 3. Ericeira
Ericeira is a picturesque coastal town located near Lisbon that is known for its breathtaking cliffs, stunning beaches, and the world-class surfing. Although it has recently been discovered by more tourists, most people still pick the Algarve as a beach destination.
The town is in the heart of the Parque Natural Sintra-Cascais, a stunning nature reserve that offers plenty of hiking, cycling, and wildlife spotting opportunities. Ericeira is known for the world's most famous surf spots, such as Ribeira d'Ilhas and Coxos.
Visitors must discover the old town, which features narrow streets lined with traditional houses, churches, and historical monuments. The town also boasts a lively nightlife scene, with plenty of bars and restaurants serving up delicious local cuisine.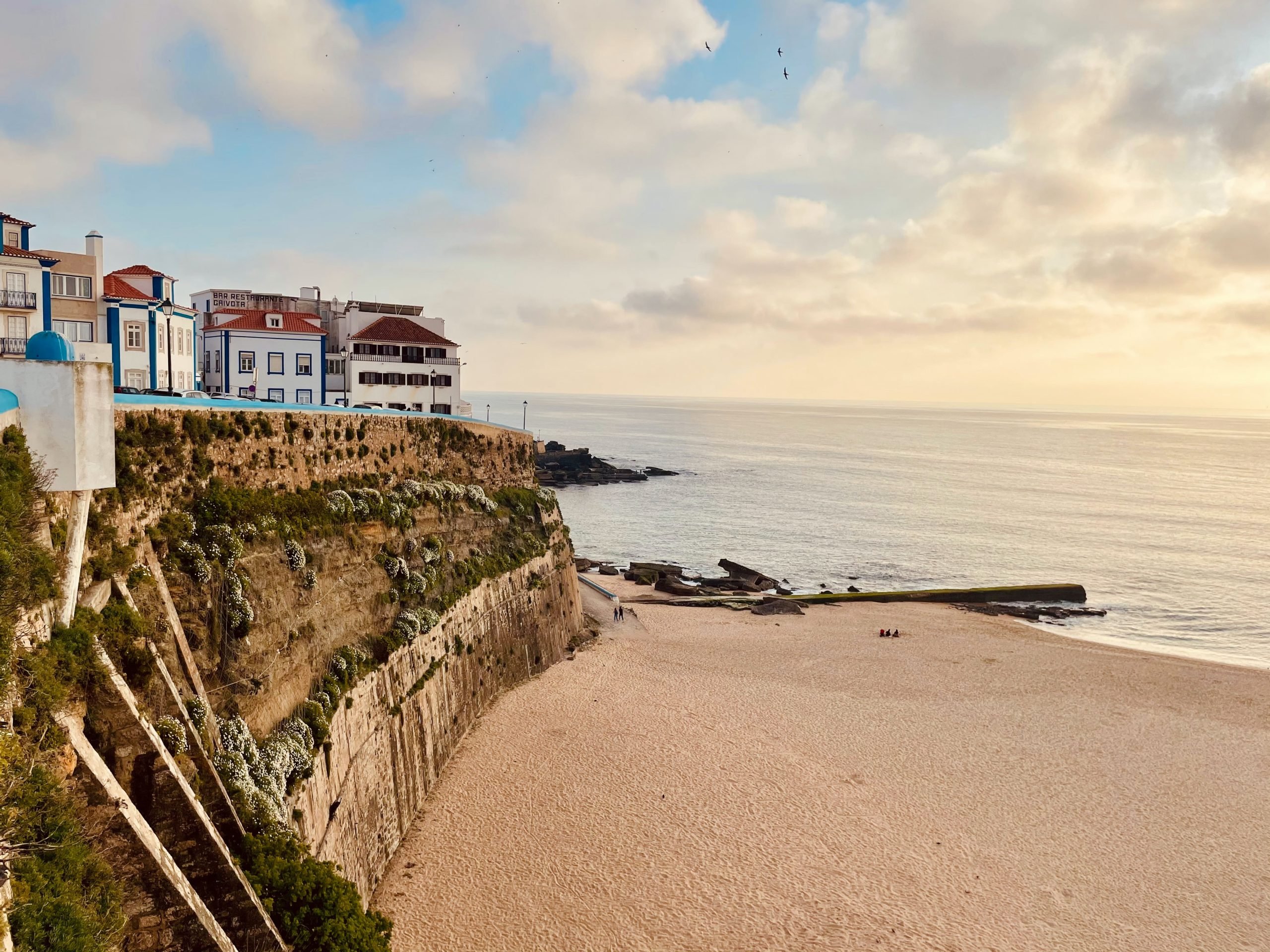 4. Serra da Estrela
Serra da Estrela is a beautiful mountain range located in central Portugal and one of the only places where you will find snow in the winter. A location of natural beauty, this is the highest mountain range in mainland Portugal, reaching an altitude of 1,993 meters.
Serra da Estrela offers a rich cultural heritage, home to several ancient villages, historic churches, and traditional cuisine, such as the famous Queijo da Serra, a delicious cheese made from sheep's milk.
In the winter, you can go skiing and snowboarding at the Serra da Estrela Natural Park, which covers an area of over 100,000 hectares. The park also features several picturesque lakes, including the famous Lagoa Comprida, popular for swimming and boating during the summer months.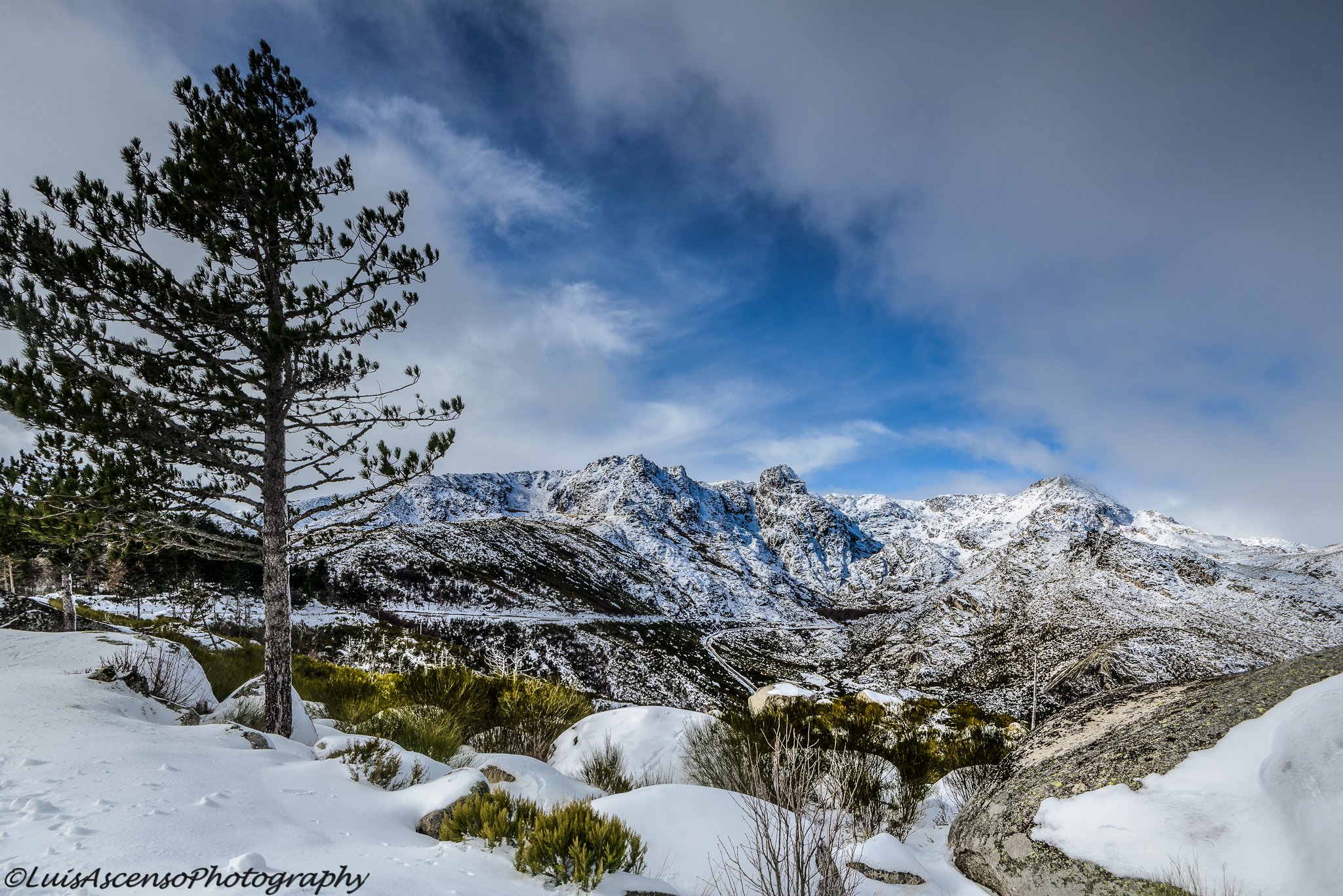 5. Óbidos
A charming medieval town in Portugal's western region, Óbidos is known for its historic walls, cobblestone streets, and traditional architecture. The town is surrounded by impressive 14th-century walls that enclose the historic center, where visitors can explore a maze of narrow streets, historic churches, and traditional houses.
Óbidos hosts several cultural events throughout the year, including the famous Óbidos Medieval Fair, which attracts visitors from all over the world.
We also recommend heading to the Obidos Christmas Village if you are visiting during Christmas. This yearly event brings about the Christmas spirit every year with a theme park featuring shows, exhibitions, an ice ramp, a Santa house, and much more.
Visitors can also indulge in the town's delicious traditional cuisine, such as the famous Ginjinha, a cherry liqueur served in a chocolate cup, and sample the local pastries, such as the sweet Pão de Ló cake.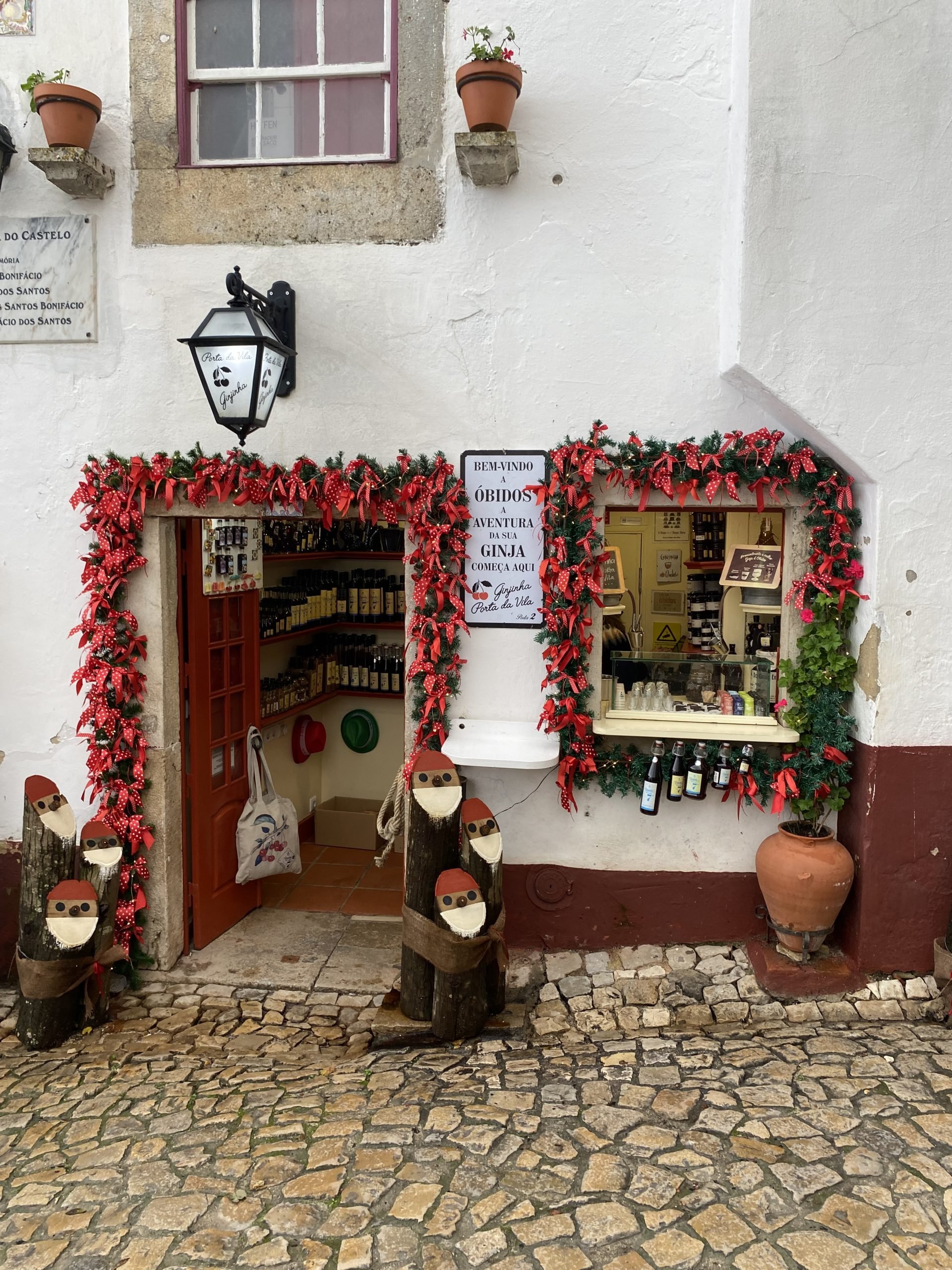 6. Monsanto
Monsanto is a historic village located in the central region of Portugal, known for its unique granite houses from the Middle Ages built into the surrounding boulders. This is the place to go for an off-the-beaten-path experience.
Fun fact – despite being a hidden gem, the the Game of Thrones prequel House of the Dragon was filmed in this village.
The village is situated atop a steep hill and offers breathtaking views of the surrounding countryside. Visitors can explore the winding streets and alleys, visit the historic castle ruins, and hike to the top of the hill for an even more spectacular view.
The village also offers a taste of traditional Portuguese cuisine, with several restaurants serving up local specialties such as goat cheese, chorizo, and roasted lamb.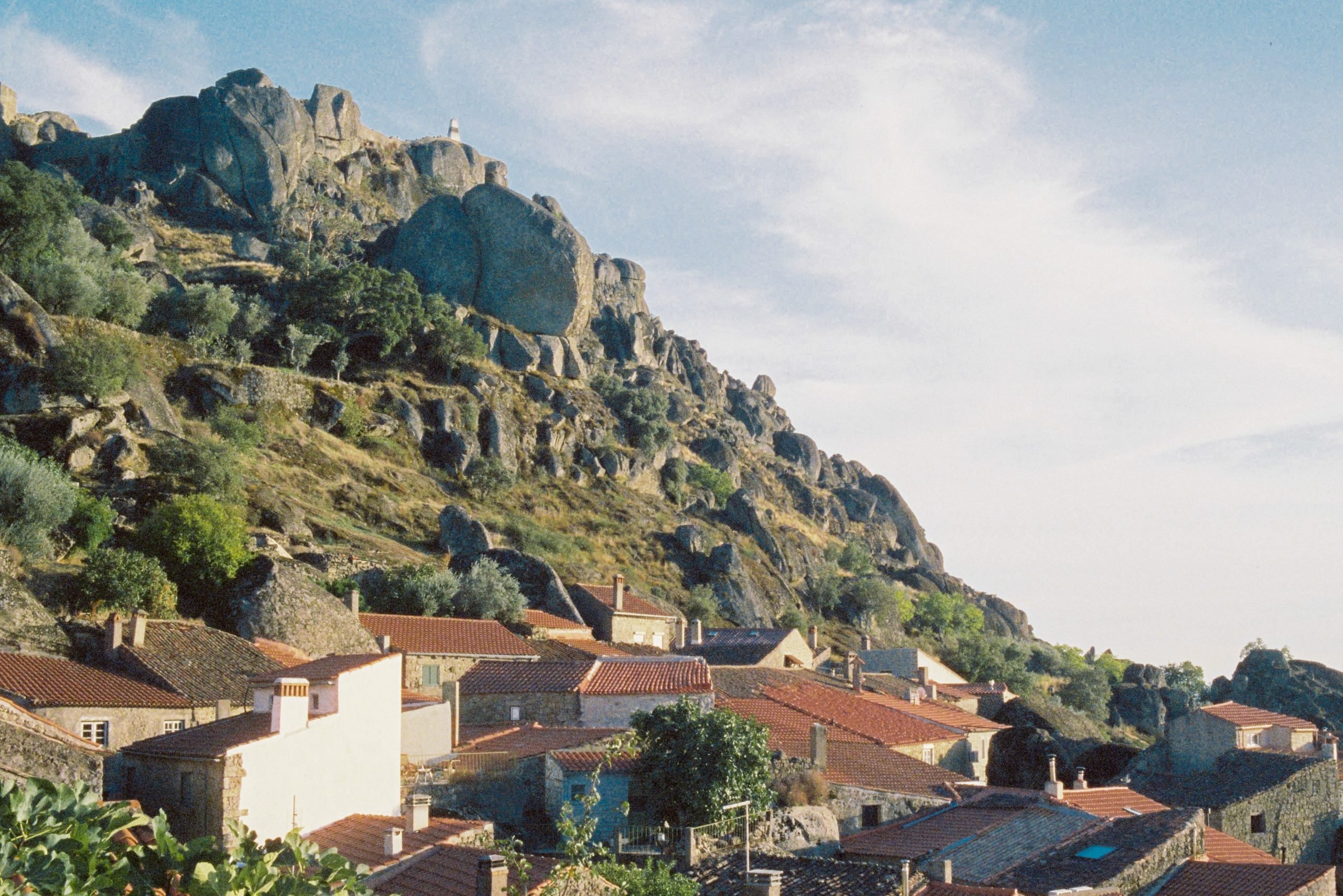 7. Azores
Between Lisbon and New York lies an archipelago called the Azores, made up of 9 islands. The Azores are a part of Portugal and are located 850 miles west of what the Portuguese call the "mainland". These islands are known for their breathtaking natural beauty, diverse landscapes, and outdoor activities.
Each island offers unique nature points such as geysers, hot springs, crater lakes, mountains, and coastlines. You can explore the islands by hiking, cycling, or kayaking and indulge in the archipelago's marine life, such as swimming with dolphins, whale watching, and diving.
We have a travel guide for every island of the Azores so you can choose your favorites to visit:
8. Tomar
Located in central Portugal, Tomar is often a forgotten city, rich in history and cultural heritage. If you are seeking an authentic and cultural experience, Tomar is the place to go.
Tomar is home to several historic sites, including the iconic Convent of Christ, a UNESCO World Heritage Site, which features stunning Gothic and Renaissance architecture, beautiful gardens, and breathtaking views of the town.
You can also explore the narrow streets and alleys of the historic town center and visit the 15th-century Church of Saint John the Baptist, and the Synagogue of Tomar, one of the oldest synagogues in Portugal.
Tomar is also known for its traditional food, featuring Portuguese specialties such as grilled fish, roasted lamb, and traditional stews.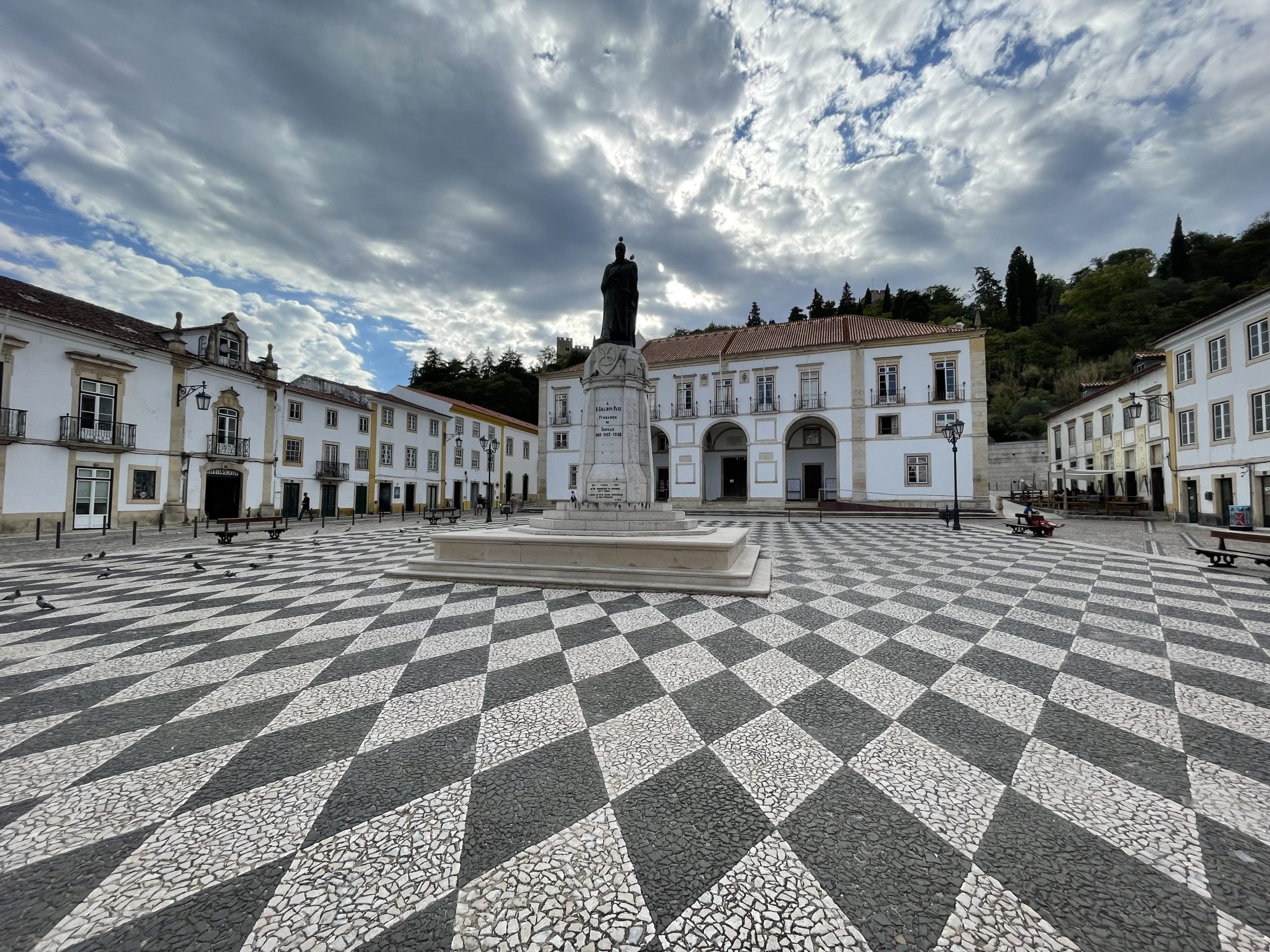 9. Aveiro
Located in the center of Portugal, Aveiro is a picturesque city that has become more visited in recent years. The city's famous canals are home to colorful boats called "Moliceiros," which were originally used to transport seaweed for use as fertilizer.
Today, you can take a pleasant ride on the boats and admire the city's stunning architecture from the water. You can also view several historic sites, including the Aveiro Cathedral, a beautiful 15th-century Gothic building, and the Aveiro Museum, which features a collection of traditional ceramics, costumes, and fishing equipment.
For those with a sweet tooth, Aveiro is the perfect place to visit. You need to try ovos moles, sweet egg yolks wrapped in a tasty shell. Aveiro also has delicious fresh seafood, such as grilled octopus and codfish.