Portugal is known for its 300+ days of sun and its warm temperatures. Tourists (and even locals) never associate Portugal with snowy weather or a ski getaway. However, it does snow in Portugal, particularly in a mountain range called Serra da Estrela, where the Portuguese go skiing. Serra da Estrela is the highest mountain range in all of continental Portugal and is 100 kilometres long and 30 kilometres wide.
Serra da Estrela Natural Park is a great place to ski, particularly for beginners. Tourists and locals head to the ski resorts in Seia and Manteigas to enjoy the slopes. The best time to visit Serra da Estrela for skiing is between January and March, making February the best month. Since the mountain is located between the municipalities of Seia, Manteigas, Gouveia, Guarda, and Covilha, these areas are also wonderful to explore, even in the summer months.
If you're looking to visit Serra da Estrela, we have got you covered with a Serra da Estrela travel guide. From activities to do, restaurants to try and the best hotels in Serra da Estrela, everything you need to know is right here.
Things to do in Serra de Estrela
1. Snow Sports: Skiing & Snowboarding
The only place to ski in Portugal is Serra da Estrela. This is also one of the only places in the country where it snows. You should visit the only ski resort in the country that is open from November to April. This small ski resort only has four ski lifts and is perfect for children, as well as beginners. There are around 130 meters of vertical descents and nine ski descents. The best time to ski and snowboard in Serra da Estrela is between January and March.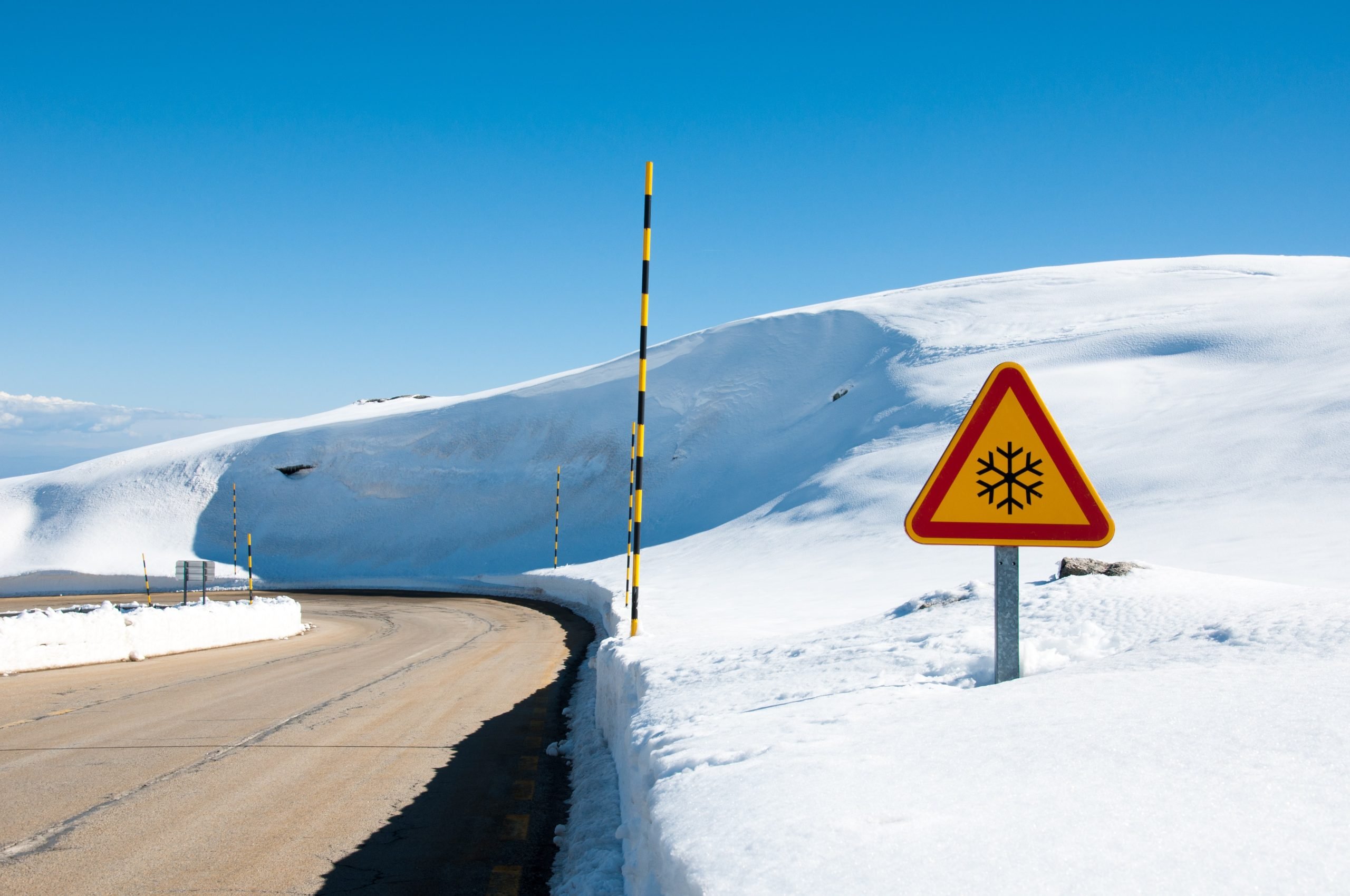 2. Take a hike
Serra da Estrela has some of the best hiking spots in the country. From easy to harder trails, you'll find hikes for every age group. You can find a list of trails, their altitudes, and kilometres here. You can also climb the "Torre" mountain (tower) that is 2000 meters high. On a clear day, you can see the Atlantic ocean more than 150 kilometres away. Another great hike is hiking from Manteigas to the Poço do Inferno, a 7.5 KM hike that is considered medium level. The village of Manteigas is a quaint town that is perfect to explore and a great spot to discover the local cuisine. The hike will lead you to a waterfall that offers beautiful views.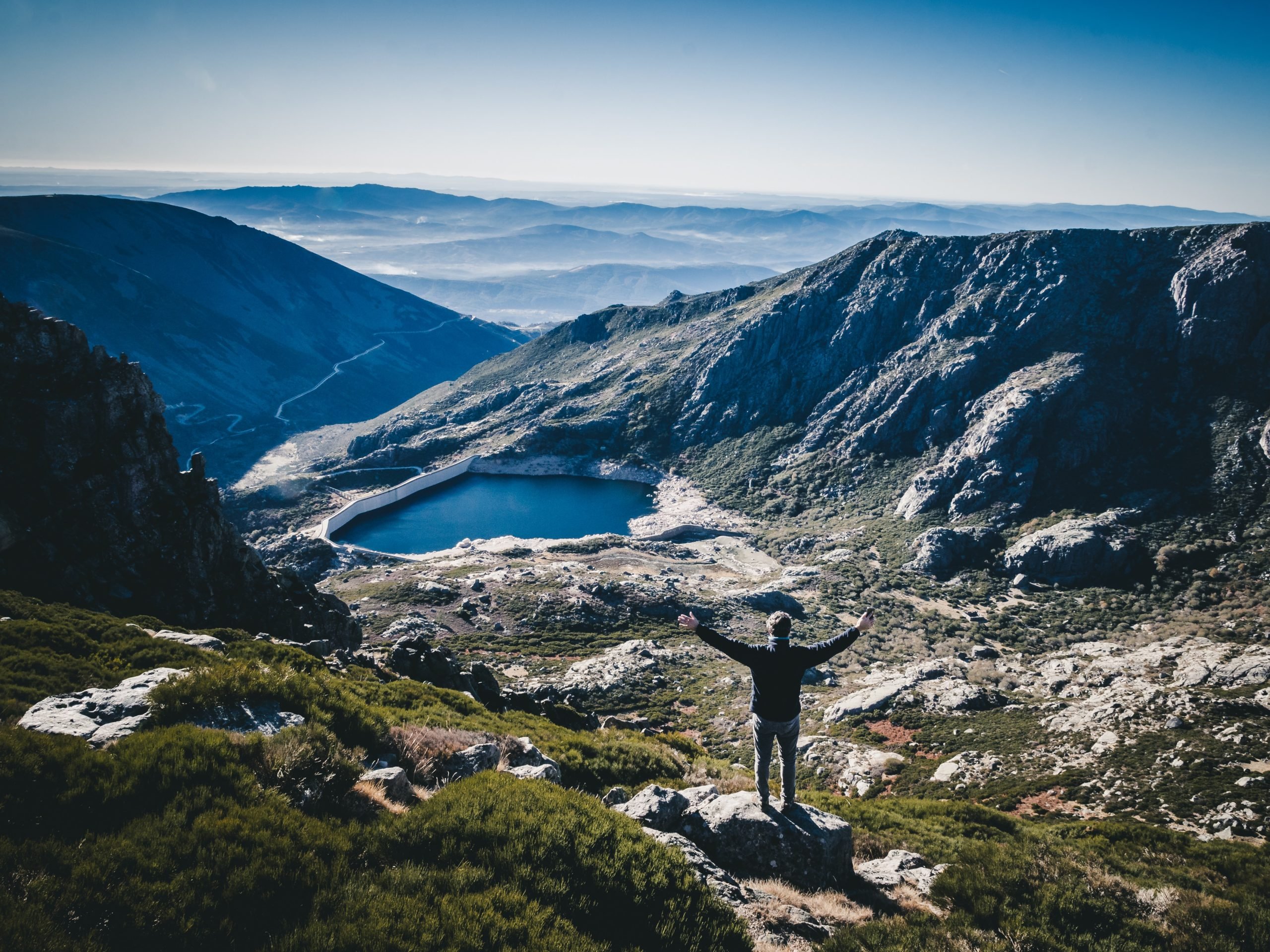 3. Discover the Cheese Culture
The Cheese of Serra da Estrela is well-known all over the world. The recipe for this cheese was first created in the 16th century and reflects the shepherd and mountain life. Discover iconic mountain flavours by pairing it with rye bread and local wine. You can also visit the Cheese Museum in Pêraboa where you'll get to learn about the history of cheese making in the area. You will also learn a bit about the shepherds who have lived in the mountains for centuries and of course, sample the local cheese.
For a full experience, book this tour of Serra da Estrela that includes a cheese tasting.
4. Visit the Covão dos Conchos
Covão dos Conchos, an artificial lake in the mountains is famous for its spillway, built in 1955 to divert water from Ribeira das Naves to Lagoa Comprida. This spillway actually went viral in 2016 for its sci-fi presentation. Over the last decades, moss has grown on top of it, adding to its beauty. The tunnel that collects the water to diver it is around 1,500 meters long. You can take a hike to get there, although this hike is difficult during the winter.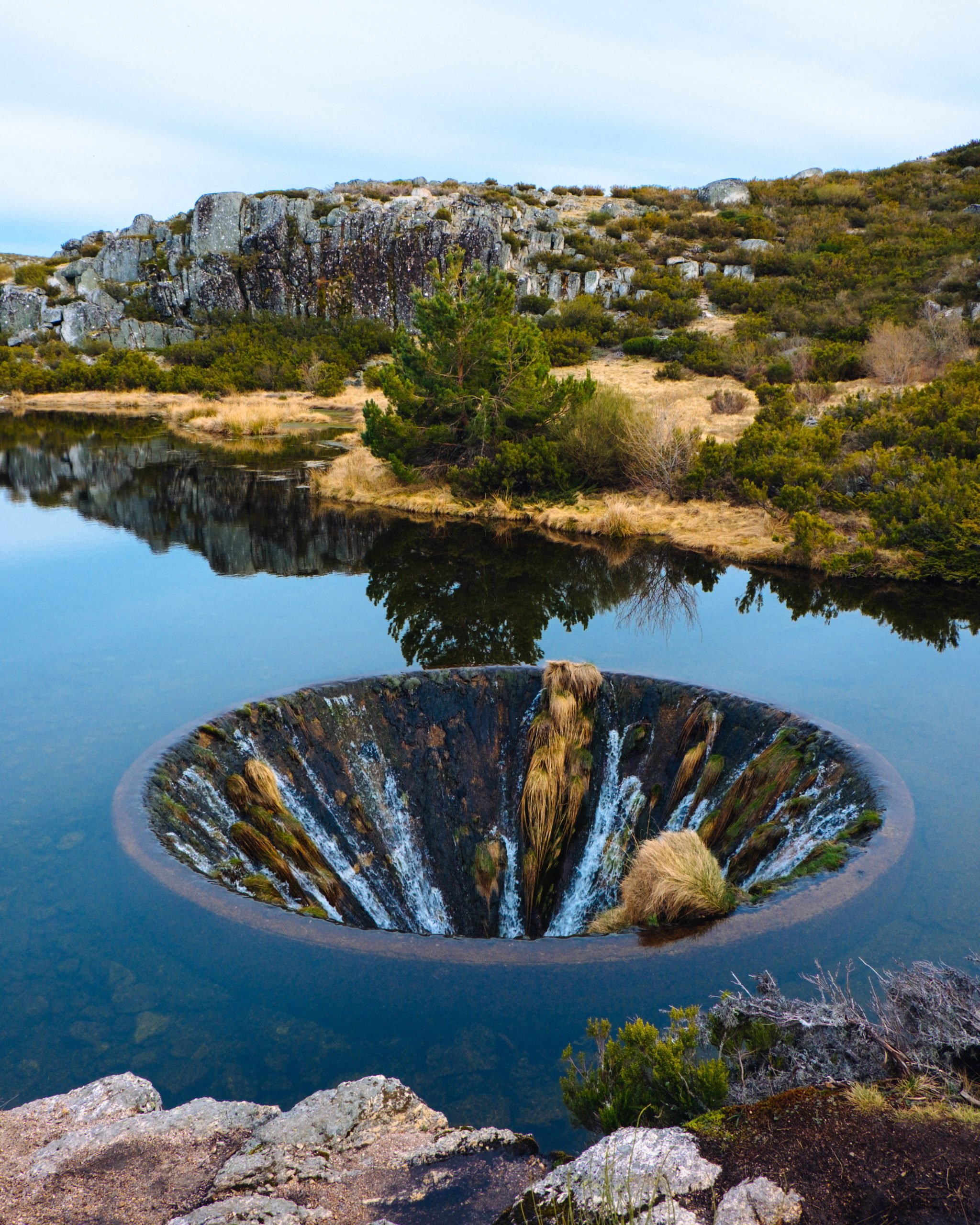 5. Explore the villages of Piódão
Piódão is a parish of multiple villages that take you back in time. These are often referred to as the historical villages of Portugal. Surrounded by forest and mountainous terrain, these tiny villages remind you of the set of Game of Thrones. You'll find some of the best restaurants in the country located in the stoned houses in narrow streets. The parish includes Piódão itself, Malhada Chã, Chãs d'Égua, Tojo, Fórnea, Foz d`Égua, Barreiros, Covita, Torno, Casal Cimeiro and Casal Fundeiro.
Book this tour for a full-day private tour of some of the villages.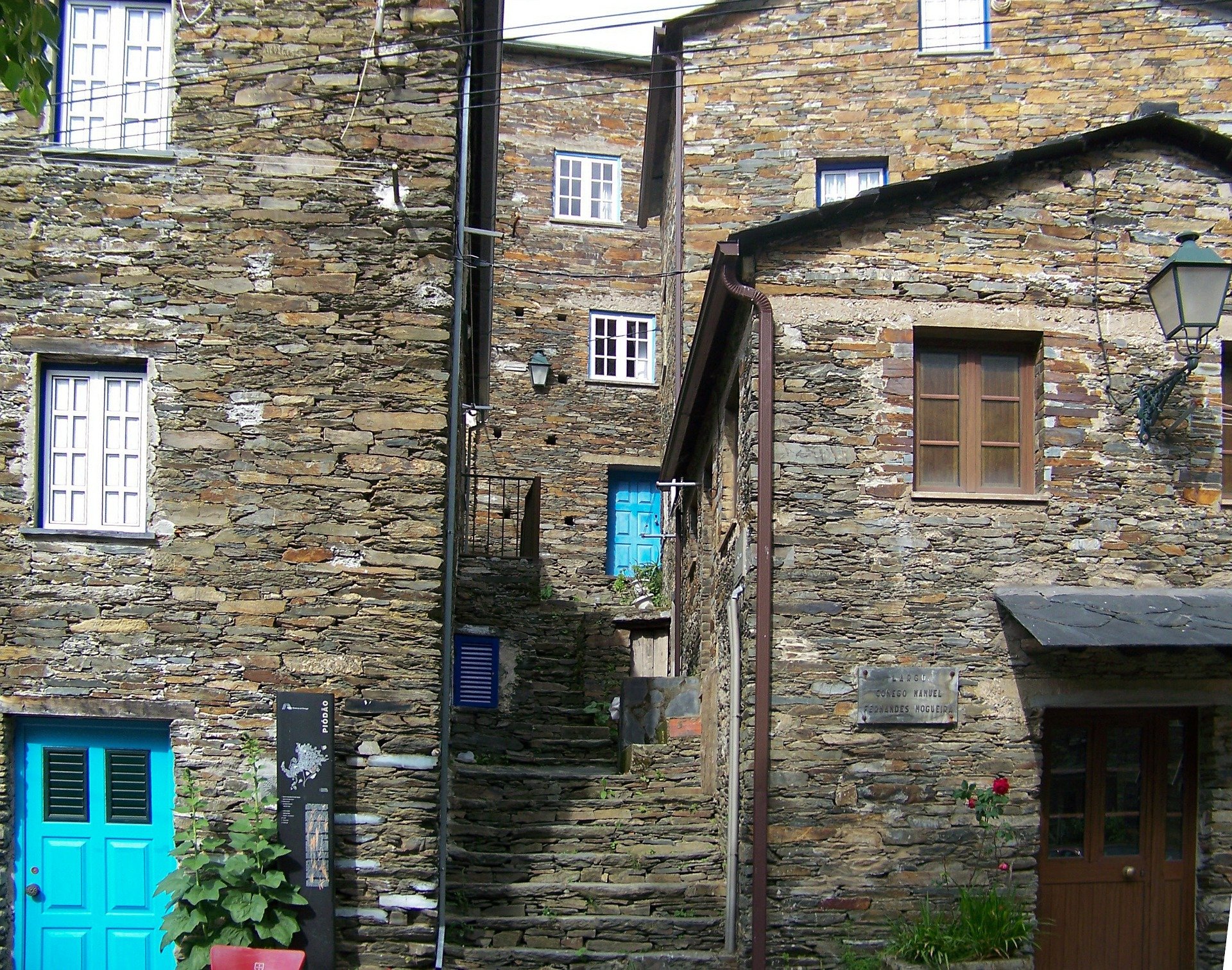 Serra da Estrela Weather: What is the Weather Like in Serra da Estrela?
Snow in Serra da Estrela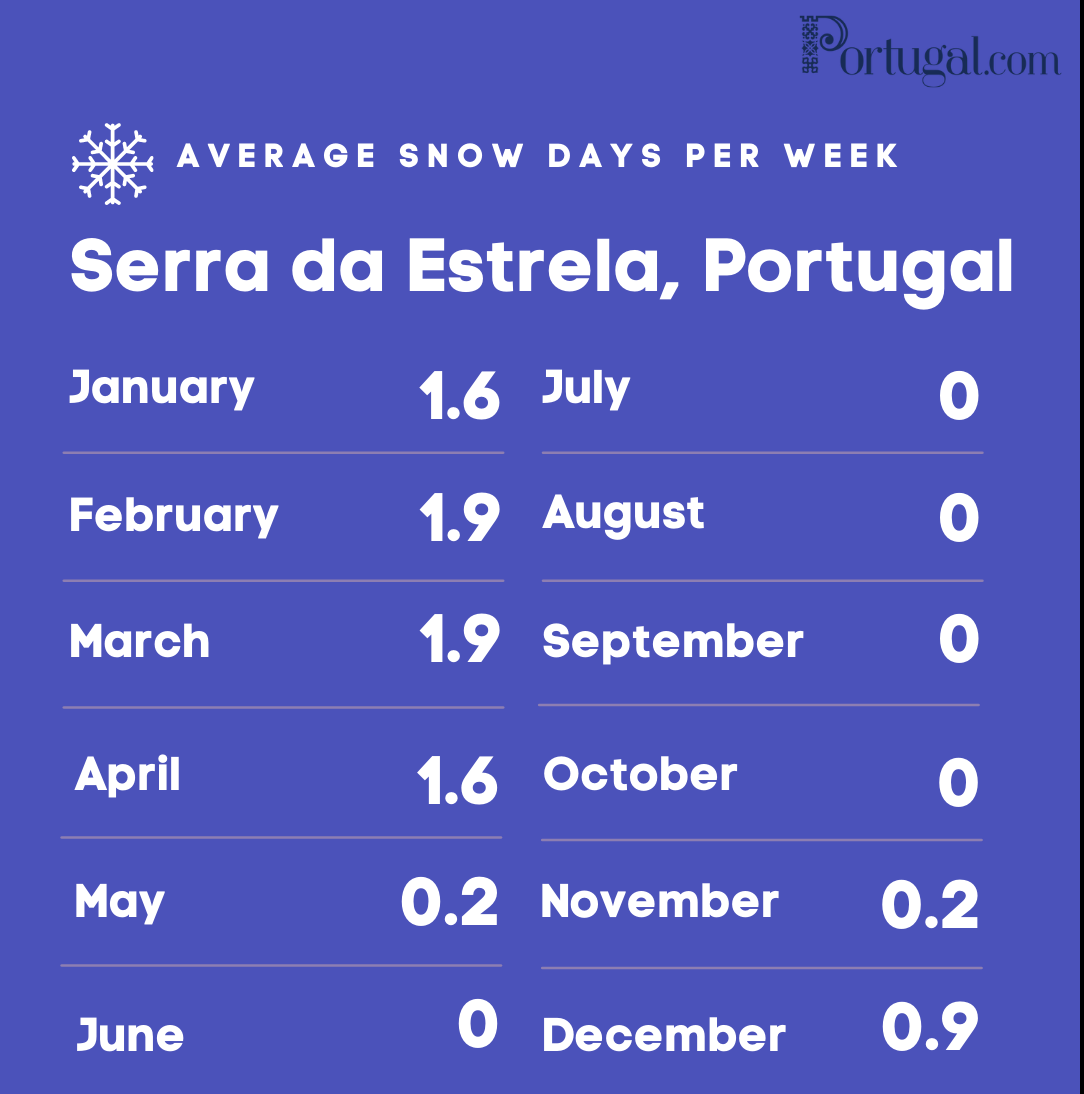 Weather in Serra da Estrela by Season
Spring (March – May)
Spring in Serra da Estrela is moderately cold. Temperatures are usually around 8.6°C (47.4°F), the highest being 17.8°C (64.1°F). There are around 10 days of rain per month. This time is not as busy with tourism.
Summer (June – August)
Summer is quite a busy season in Serra da Estrela as it rains the least, at around 2 days per month. Temperatures usually range from 10°C (50°F) to 20°C (68°F).
Fall (September – November)
Fall in Serra da Estrela is quite mild with temperatures between 5.7°C (42.3°F) and 21.8°C (71.3°F). It can rain up to 10 days a month. Fall is when hotels are less busy.
Winter (December – February)
Winter in Serra da Estrela is cold as temperatures can reach around -5°C (23°F) to -10°C (9.4°F). Like fall, this is a very rainy season.
When is the best time to visit Serra da Estrela?
If you are going to ski or snowboard, the best times to visit Serra da Estrela are between January and March, making February the best month. If you are looking to hike and enjoy some warm weather, the best months to visit are July, August, and September. Regardless of the weather, Serra da Estrela is a beautiful experience all year round.
5 Best Restaurants in Serra da Estrela
Serra da Estrela is known for its unique cuisine and many well-known products in Portugal come from this region, including the Serra da Estrela cheese, the beef stew, and olive oil. The food here is like nowhere else in the country. You'll find affordable prices that will satisfy your stomach on those cold days. Here are the 4 best restaurants in Serra da Estrela:
Located on the top of the "torre" mountain, this place offers a panoramic view of the mountain range. This restaurant serves regional dishes such as a shepherd style stew, as the Serra da Estrela Cheese. You can get a meal here for €20. Considering the view you get from this restaurant, it really is a bargain.
Varanda da Estrela is a small rustic restaurant on the top of the mountain. Perfect for a cold day, warm yourself next to the fireplace and try some of their delicious dishes. We recommend the "porco preto" (pig) and codfish. This place also has vegetarian options that feature the Serra da Estrela cheese. You can get a meal here for under €15.
This restaurant is so amazing that you have to book way in advance. This stoned restaurant specializes in traditional mountain food made with regional products. We recommend the leitao (roast pig) and the javali (wild boar), dishes you will not find anywhere else at this quality. A menu with starter, main, dessert, drink, and coffee costs €17.
Located in the Luna Hotel, having a meal at Restaurante Medieval offers a unique experience. Regional dishes are presented in medieval style with large wooden tables and a communal atmosphere with a buffet. The walls are made out of a typical stone and the wooden walls make you feel like you are going back centuries. We recommend trying their meat dishes and their selection of Serra da Estrela Cheese, the recipes dating back thousands of years. A meal here will cost you less than €20.
Lenda Viriato was founded to give guests an experience that takes them back to the origins of Portugal. Name after Viriato, the leader of the Lusitan people that represents victory and courage, this restaurant has a strong history. The building was built in 1905 and was where the local people from the village came to bake bread on a wooden fire. Today, you can try regional foods such as veal, pork, and boar dishes. You can have a meal here for less than €20.
Transportation in Serra da Estrela: How to Get to & Around Serra da Estrela
To get to Serra da Estrela from Lisbon, you can take a bus, train or rent a car. A train from Lisbon to Covilha is around 4 hours and costs around €30. From Covilha, you can take a 20 minute taxi for €15 to Serra da Estrela. You can also take a bus from Oriente Station in Lisbon to Covilha that takes 6 hours and costs €20. However, we do recommend renting. car so that you can get around Serra da Estrela more easily. The drive from Lisbon to Serra da Estrela is around 3h30 minutes. This is the best option as the bus system is quite slow and not the most convenient in the snow.
5 Best Hotels in Serra da Estrela: Where to stay in Serra da Estrela
Quinta do Rio Noémi is a 19th-century property, 3 km away from Guarda Castle and has an outdoor swimming pool, a garden, and a terrace. Each room is equipped with air conditioning and a flat screen. Some rooms have a private patio, perfect to enjoy an afternoon cocktail in. A sustainable property, you can get a room here for €90.
SerraVale – House & Nature, located near SkiPark Manteigas is the perfect accommodation for families wanting to go skiing. The property has a garden, a shared lounge, and a bar. The property has a rustic environment and each room has a different decor theme. All rooms have a flat-screen TV and a private bathroom. A room here costs at least €60 a night with a continental breakfast included.
Casa de Lagarinhos is a 400 m² private villa for 13 people, only 10 km away from the Serra da Estrela mountain. If you're looking for a vacation getaway for the whole family, this place won't disappoint. The 6-bedroom property has panoramic views, a garden, a jacuzzi, a spa, a sauna, a gym, and more. This place even has a large room with a pool table. You can rent the whole villa for only €300 a night.
Only 1 km away from the mountain, Turismo Rural Macieira Brava is located in Guarda. This picturesque one-bedroom home in a rural environment is surrounded by nature, offering a peaceful and secluded atmosphere. All windows on this property are double glazed for a warm interior. This place also has a garden and terrace. You can rent this home for €150 a night.
Lusitânia Hotel is a 4-star hotel with a dry and wet sauna, a hotel tub, and a massage room. Along with a gym, this hotel also has a gym and water sports facility, as well as an organic farm and flower garden. The hotel's restaurant makes use of products from the organic farm. All the rooms have modern decor and satellite TV, as well as free wi-fi. You can rent a room here for €130 a night with breakfast included.
Frequently Asked Questions about Serra da Estrela
Can you ski in Serra da Estrela? Is Serra da Estrela good for skiing?
You can ski in Serra da Estrela. Serra da Estrela has a small ski resort with four ski lifts and nine ski descents, making it a good place for beginners and children.
Can you ski in Portugal?
You can ski in Serra da Estrela in Portugal.
Does it snow in Portugal?
It snows in Serra da Estrela, particularly between January and March.
How cold does it get in Serra da Estrela?
Winter in Serra da Estrela is cold as temperatures can reach around -5°C (23°F) to -10°C (9.4°F).