In recent years, the north of Portugal has been getting the attention it deserves. While the city of Porto is the most popular with tourists in Northern Portugal, there is much to explore in this region. While colder than Central and Southern Portugal, it still offers mild temperatures, sunny days, and oftentimes, more affordable prices.
Our 10 Day Northern Portugal Itinerary allows you to explore the north of Portugal, stopping at the best spots. Your trip begins at Porto airport, where you land. We advise you to rent a car here, which you can return at the end of your trip.
While public transport between cities like Porto and Lisbon works well, this isn't the case for all regions of Portugal, including certain cities in the north of Portugal.
Day 1, 2 & 3: Porto
Your 10 day itinerary in the north of Portugal needs to start in Porto, a 20-minute drive from Francisco Sa Carneiro Airport. Porto lies along the Douro river and is known for its Port wine and "francesinhas." Porto features two beautiful bridges along the river that separate it from Vila Nova de Gaia, another city worth visiting. Porto's old town, a UNESCO World Heritage site since 1996, features multiple historic buildings, gardens, museums, and delicious restaurants.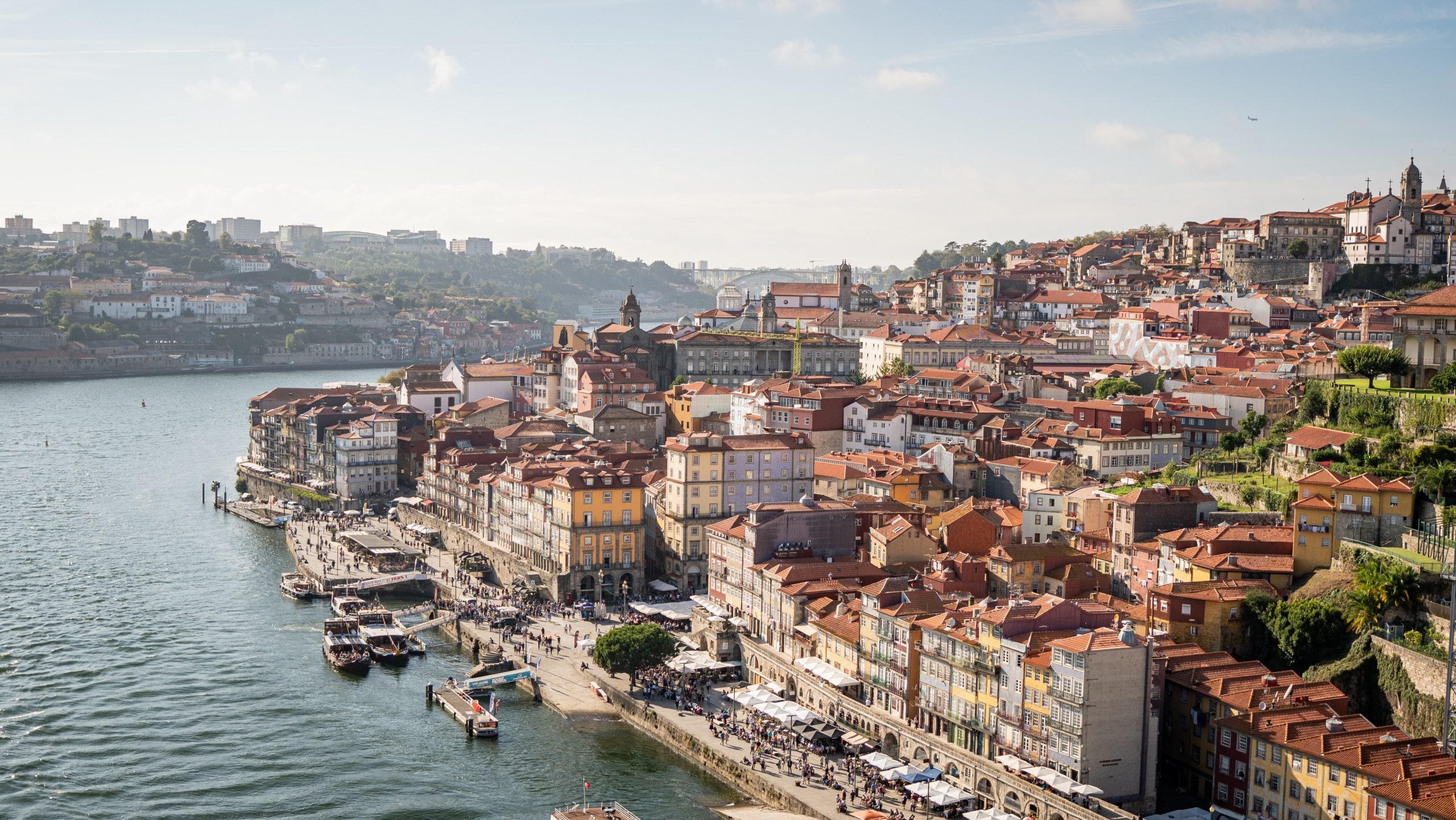 Porto: Best Things to Do
Head to the Clérigos Tower, where after climbing the steps you can enjoy a 360 view of the city.
Go to Livraria Lello, one of the oldest bookstores in the country, founded in 1906 with a beautiful interior. Tickets cost €5. Kids under 3 years old have free entrance.
Igreja do Carmo, a beautiful baroque church with a facade of Portuguese blue azulejos (tiles) made locally in Vila Nova de Gaia, across the Douro river from Porto.
Book this Fado Live Show in Porto for an intimate setting in Casa da Guitarra near Sé.
Visit Palacio da Bolsa, built in the nineteenth century by Porto's Commercial Association, it used to function as a stock exchange and is a magnificent building.
Explore the Crystal Palace Gardens. Inspired by the Crystal Palace in London, the Crystal Palace in Porto was inaugurated in 1865 and has about 8 hectares of green space with views of the River Douro.
Take photos of the Casa da Musica. Designed by the architect Rem Koolhaas, Casa da Musica is an iconic concert hall in the historical center of Porto built in 2005.
Walk from Porto to Gaia through the 1-kilometer Dom Luis I Bridge, providing one of the best views of the Douro river, as well as easy access to Vila Nova de Gaia.
Antiqvvm
Pedro Lemos
Arvore do Mundo
O Tasco
Tasquinha Ze Povinho
Best Hotels in Porto
Day 3 & 4: Braga
Now it's time to head further north! A 1h30 drive from Porto, Braga is the largest city in the region of Minho and the oldest city in Portugal, having been founded by Romans in the year 16 BC! Braga is known as the "Rome of Portugal" because of its more than 30 churches, each of which has their own beauty and uniqueness. Braga also features numerous shopping streets, beautiful Baroque mansions, and a lively nightlife due to a large number of students.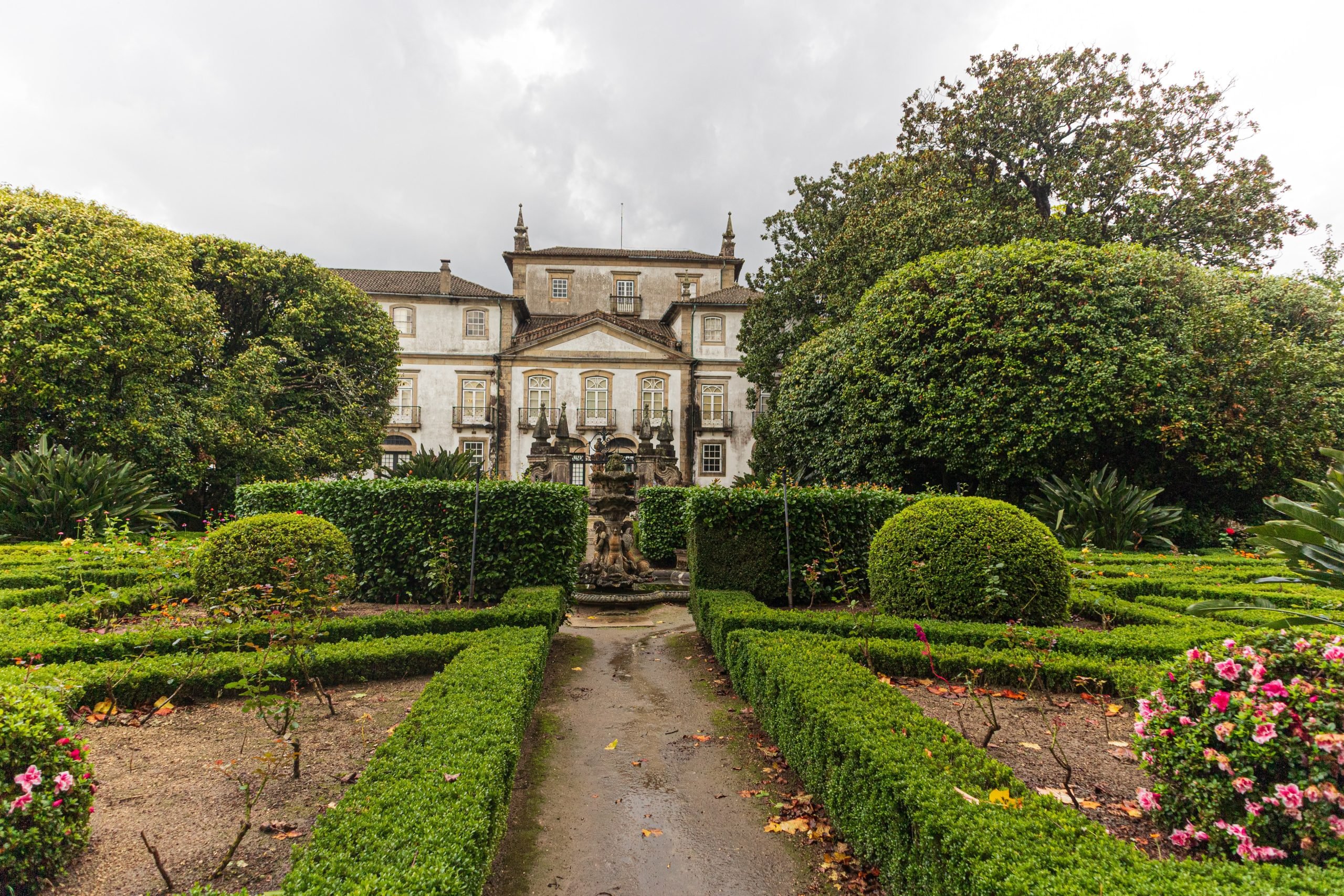 Braga: Best Things to Do
The Sanctuary of Bom Jesus do Monte is located on the top of a hill, you will have to climb a large staircase. However, the view is worth it!
Behind the sanctuary, there's a park with several chapels, flower beds, secluded benches, and caves surrounded by vegetation, as well as a lake with rowing boats.
The Republic Square features a beautiful fountain and a sign with the name of the city welcome visitors, making it the perfect place for a photo.
Visit Rua do Souto, which begins in the Republic Square. This is the main street of the historic center and closed for pedestrians only, featuring Braga's main points of interest all within walking distance.
The Image Museum is a space dedicated to photography within a beautiful medieval tower that opened in 1996. The Image Museum has over 200,000 images taken by classic and contemporary photographers.
The Torre de Menagem is also a beautiful sight, as well as the Cathedral de Braga.
Book Tours & Experiences in Braga
Best Hotels in Braga
Best Restaurants in Braga
Casa de Pasto das Carvalheiras
Bira dos Namorados
Cozinha da Se
Naco na Pedra
Esperanca Verde
Day 5 & 6: Viana do Castelo
Located on the banks of the River Lima, Viana do Castelo is a city in Minho, a 45-minute drive from Braga. Viana do Castelo has so much to offer, including interesting architecture both classical and contemporary. Along with its rich history seen in its buildings, Viana do Castelo also features incredible beaches such as Cabedelo beach. If you are visiting in August, do not miss the Nossa Senhora d'Agonía festival!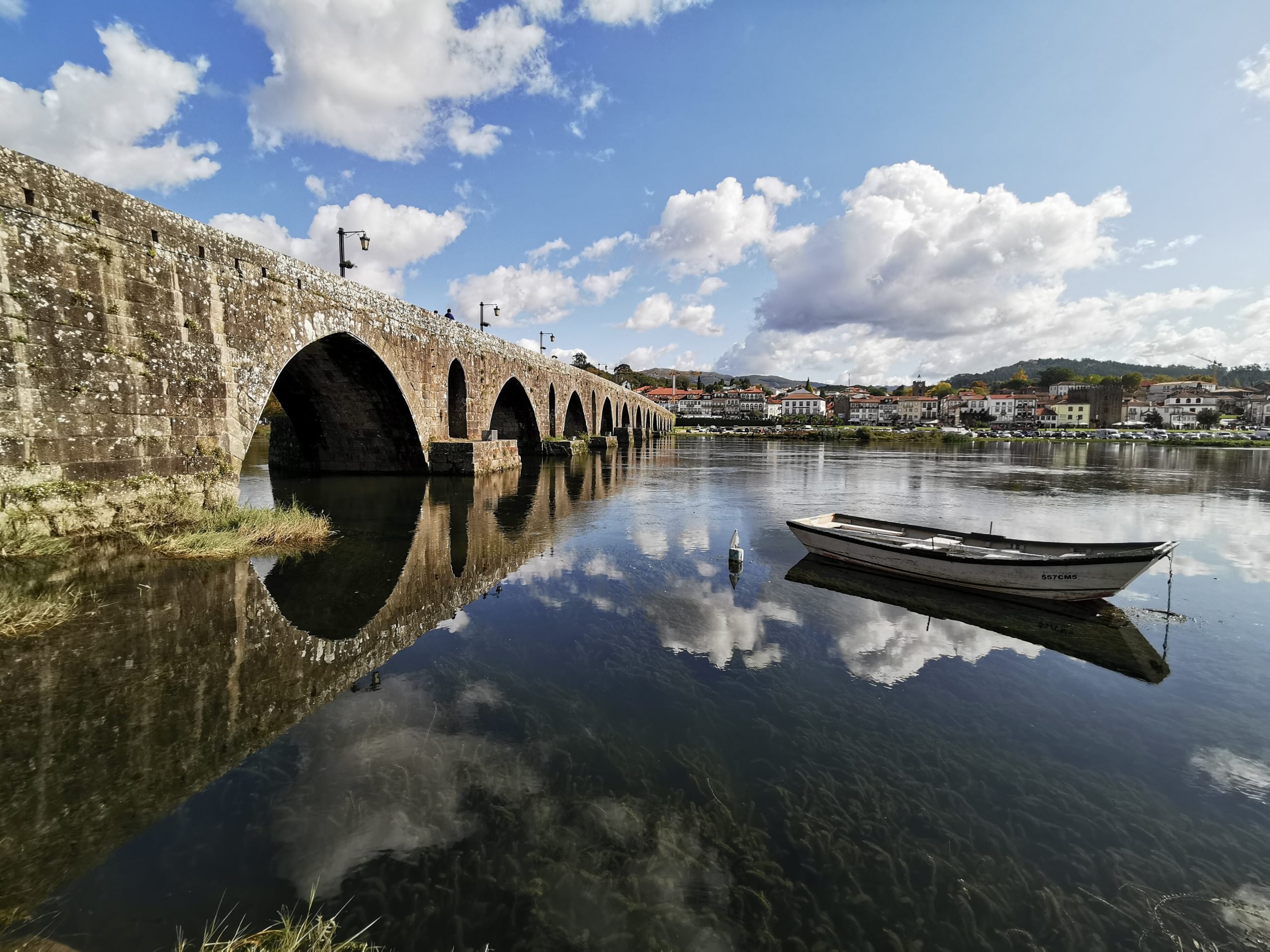 Viana do Castelo: Best Things to Do
Visit the Santuario de Santa Luzia, one of Europe's most grand cathedrals. The 1909 house of worship features the Iberian Peninsula's largest rose windows (Europe's second-largest), a humongous dome, and a spacious altar with a beautiful sanctuary.
Head to the town's scenic old town with its quiescent narrow pedestrian lanes, spacious plazas, and many beautiful churches.
Go kite-surfing in Cabedelo Beach, one of Europe's top emerging kite-sports spots.
Visit the Cathedral of Saint Mary the Great, a place of worship built in the 15th century.
Explore the Fort Santiago da Barra de Viana do Castelo, a castle built to protect the village of Viana da Foz, now Viana do Castelo.
Best Hotels in Viana do Castelo
Best Restaurants in Viana do Castelo
Palco do Picadeiro
O Laranjeira
Restaurante Bota D'Agua
Louro
O Tasco Regional
Day 7: Geres
Peneda-Geres National Park is a UNESCO Biosphere Reserve, covering over 700 km2 of protected land with stunning mountain trails, river beaches, and historical villages such as Geres.
Although there are plenty of tours, we recommend driving for more flexibility. Arrive at the park early to enjoy your full day here and book a place to spend the night.
Start the morning with a hiking trail. One of our favorite trails is the Sao Bento trail (PR7 PBR), a 10-kilometer hike that takes around four hours. The hike stretches along the south-eastern cliffs of the Caldo river and you will get to discover interesting religious sites such as the Basilica of St. Benedict, Portugal's second-largest sanctuary.
For lunch, Taberna da Ti Ana da Eira in Montalegre is one of the most popular restaurants in the region. The dishes are produced from regional products in the village and the restaurant has large windows offering 360 views of the Paradela reservoir.
Peneda-Geres National park boasts plenty of natural lagoons. We recommend the Poco Azul, a lagoon with crystal clear waters. However, to get here, you must hike an 8-kilometer trail.
If you are too exhausted from the morning hike, head to Arado Lagoa, which you can reach by car. The lagoon is formed by stunning waterfalls.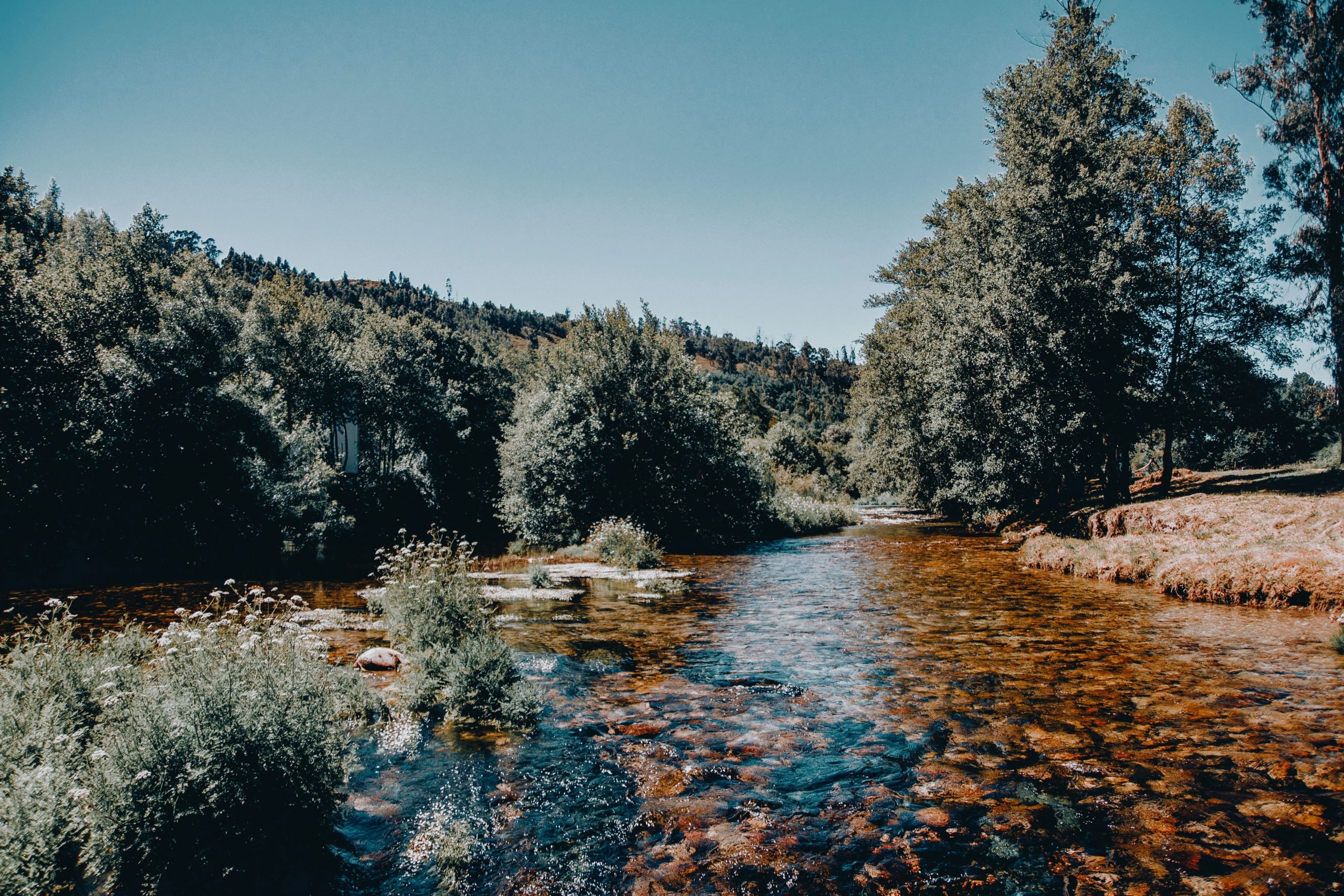 Best Restaurants in Geres
Taberna da Ti Ana da Eira
Vai… Vai Geres
O Abocanhado
Best Hotels in Geres
Day 8 & 9: Douro Valley
Any trip to the north of Portugal must include a stop in the Douro Valley. A World Heritage Site by UNESCO, the valley is a cultural landscape of vineyards where Douro wines are grown and produced. Along with delicious wine, the views are striking and a once in a lifetime experience.
We recommend either driving yourself or booking a driver to take you to selected vineyards. Our favorite vineyards to visit are Quinta da Roêda (Pinhão), Quinta do Crasto (Sabrosa), and Quinta do Seixo (Valença do Douro).
If you want everything taken care of, book a Douro vineyard "hopping" tour or even this river cruise from Porto where you will get to stop at various wineries for tastings, with lunch included.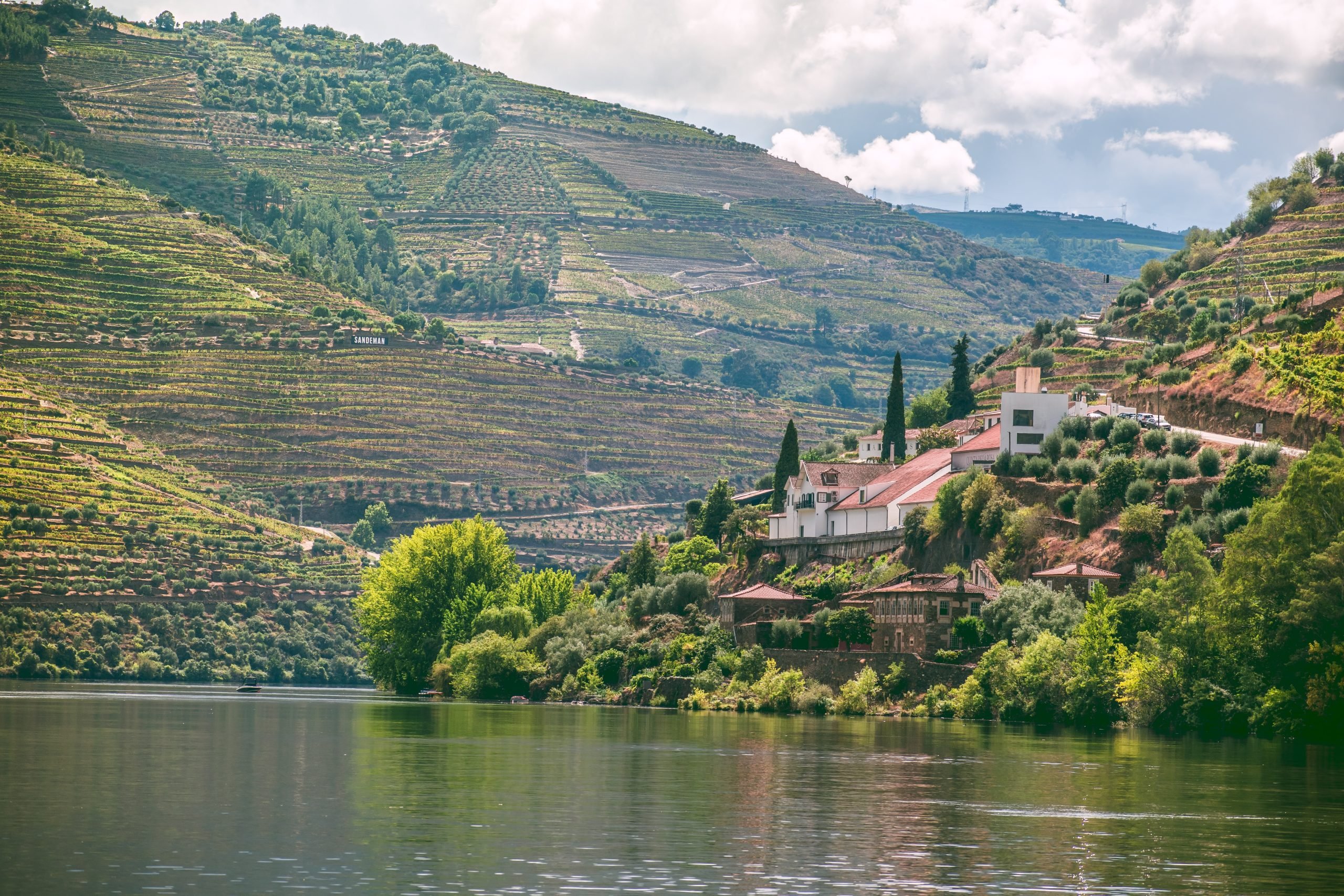 Best Restaurants in Douro Valley
Wine House, Quinta da Pacheca
Aneto & Table
Cozinha da Clara
Conceitus Winery Restaurant
Best Hotels in Douro Valley
Day 10: Fly home!
It's time to fly back home from Porto. If you rented a car at the airport, you can drop your rented car at the end of your trip at the airport. Make sure to contact the rental company as drop off locations tend to be in a different area of the airport.