Pinhão is one of the most well-known places to visit in the Douro region. The wine town of Pinhão is surrounded by vineyards that produce the world's best Port wine, as well as Douro table wines. Located about 20 kilometers upriver from Regua, the town holds one of the most iconic train stations filled with traditional azulejo tiles.
From tasting some of the best wine in the world to boat tours along the gorgeous Douro river, Pinhão offers a unique experience. Featuring outstanding hotels with poolside views of the hillside vineyards and unforgettable cuisine, do not miss a trip to Pinhão the next time you visit Northern Portugal.
Our travel guide to Pinhão has everything you need from top picks for hotels and restaurants to the best things to do!
Guide to Porto & Northern Portugal
4 Best Things to do in Pinhão Portugal
1. Wine Tasting in a vineyard
Visiting a vineyard for a wine tasting is the number one thing to do in Pinhão. Thousands travel to this town every year from abroad, as well as Lisbon and Porto to taste and learn about some of the best wines in the world.
Douro wines, including Port wine, are grown and produced in these vineyards and wine cellars. Many have been in the hands of families for generations.
Let's take a look at our favorite wine tastings in vineyards in Pinhão.
This tour includes a guide and explores a winery where fine wine is created and aging. You will get to taste three types of wine, a white, a red, and a glass of reserve. You will also get to walk through a beautiful green vineyard.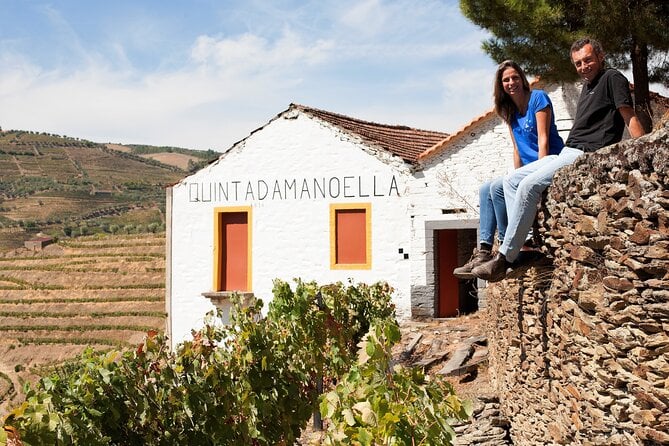 For those who to do more than just taste some wine and want to learn about this art, this tour is for you. Close to Pinhão train station, this is a 2-hour class where you get to try and learn about wines from various brands with a professional sommelier.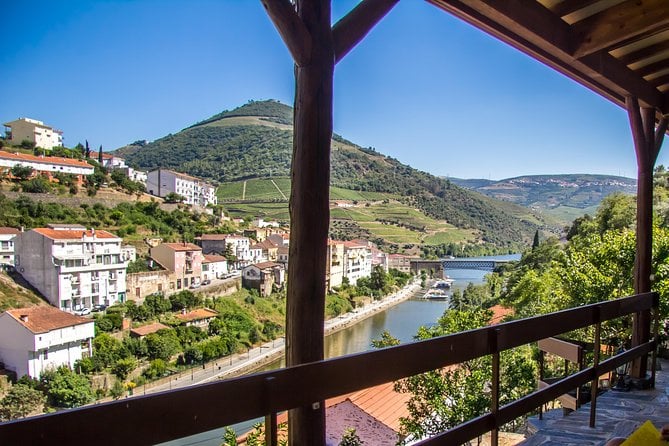 In this initiation course, you will get to taste 7 Portuguese wines, as well as traditional pastries. Intended for beginners who want to increase their knowledge about wine, this activity in the House of Encosta allows you to learn about wine with a professional with 10 years experience.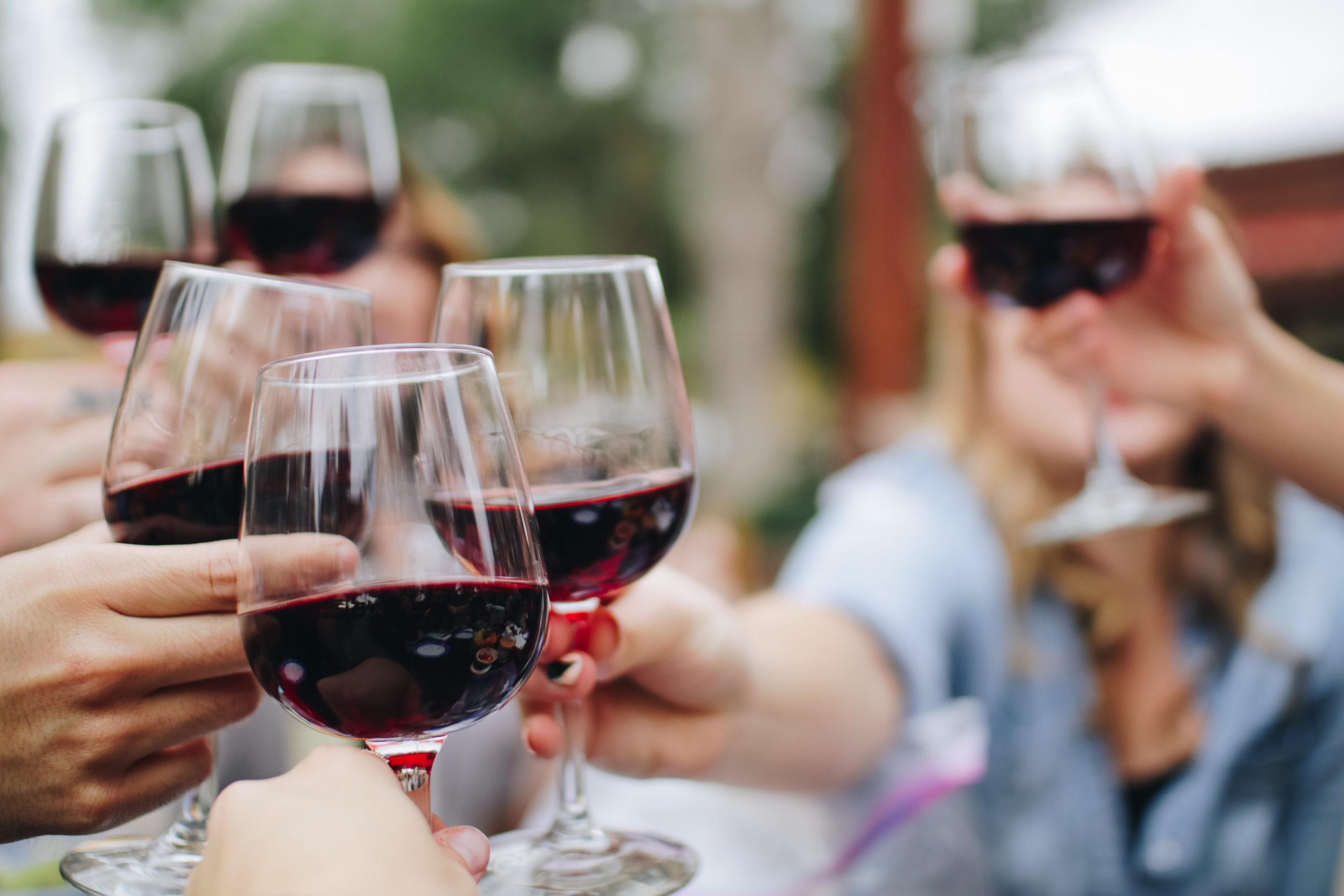 2. Boat trip in the Douro river
One of the best ways to see the region of Douro is through a boat tour. There are plenty of Douro river cruises from Pinhão, as well as Porto if that's more convenient for you. We have selected our favorite Douro river trips that are affordable and worth the money!
This rabelo boat tour starts in Pinhão, passing under the iron bridge towards the Tua. You will get to spot beautiful terraced vineyards and landmarks, without having to encounter national highways and traffic. Traditional rabelo boats have both open and closed areas so that you can be comfortable regardless of the weather.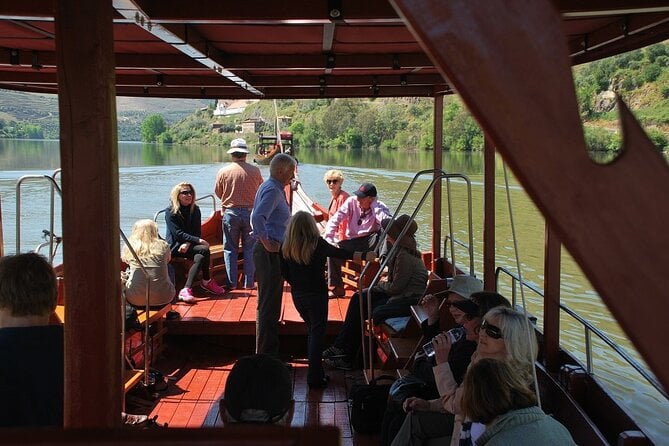 This 1-hour rabelo boat tour departs from Pinhão and heads towards the Roncao area. It then sails back to Pinhão. Although you travel the same route back, it will seem like you are going through two different ones as the views are completely different and offer a unique experience. You can enjoy the ride inside the boat, as well as relax in the open areas.
If you are staying in Porto, but still want to experience what Pinhão has to offer, we recommend this stunning day cruise that includes breakfast and lunch. It starts in Porto and sails along the Douro river, stopping in Pinhão for a wine tasting. It then heads back to Porto.
However, if you prefer to stay in Pinhão for a night, you can just hop off there. It's not only a great activity to explore the region, but it also acts as a transportation method in this case!
3. Ride the Douro Historical Train
One of the most iconic train stations in all of Douro, the Pinhão train station is located in the middle of the town. Admiring the traditional azulejo tiles covering the station is a fun activity on its own.
You can also ride a historical train that passes through Pinhão station, running daily between June and October. The train starts in Regua, then stops in Pinhão and continues to Tua.
The entire trip lasts around 3 hours and includes on-board entertainment such as singers and a glass of Port wine.
You can purchase tickets from CP here. A return trip on the Douro Historical Train costs €45 for an adult and €22.50 for children up to 12 years old. If you have a group of 10 people or more, tickets cost €40 each.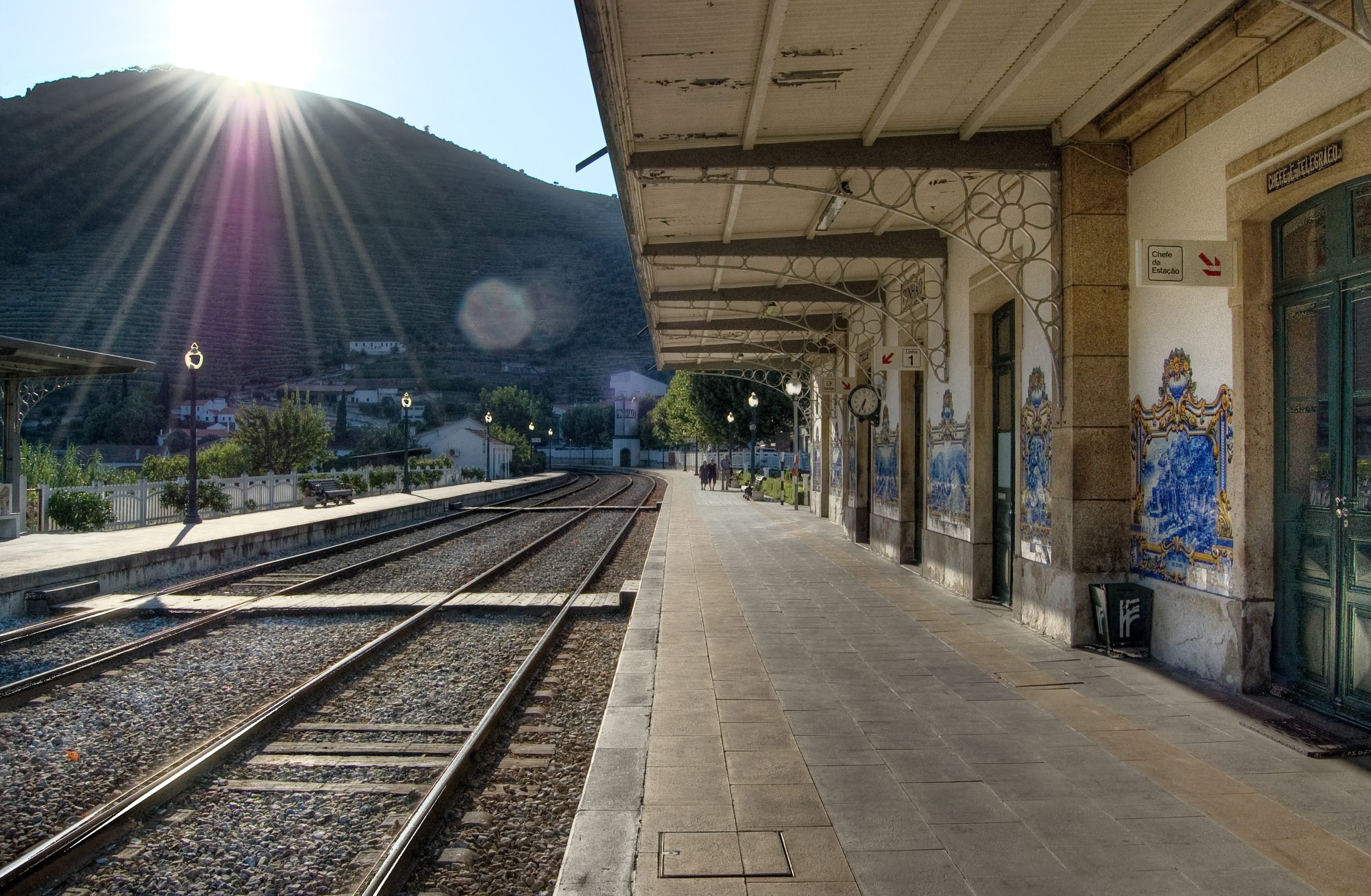 4. Travel to the Alvao Natural Park
An hour's drive from Pinhão, Alvao Natural Park has been a protected area since the 80s and is the smallest natural park in all of Portugal. Less than 700 people live there!
If you are looking for a different experience, we recommend heading here and witnessing the 250-meter-high cascades falling into the rocks.
You can also raft down the watercourses of the market and hike through the region. Try out local restaurants serving regional delicacies such as meatballs and roasted veal.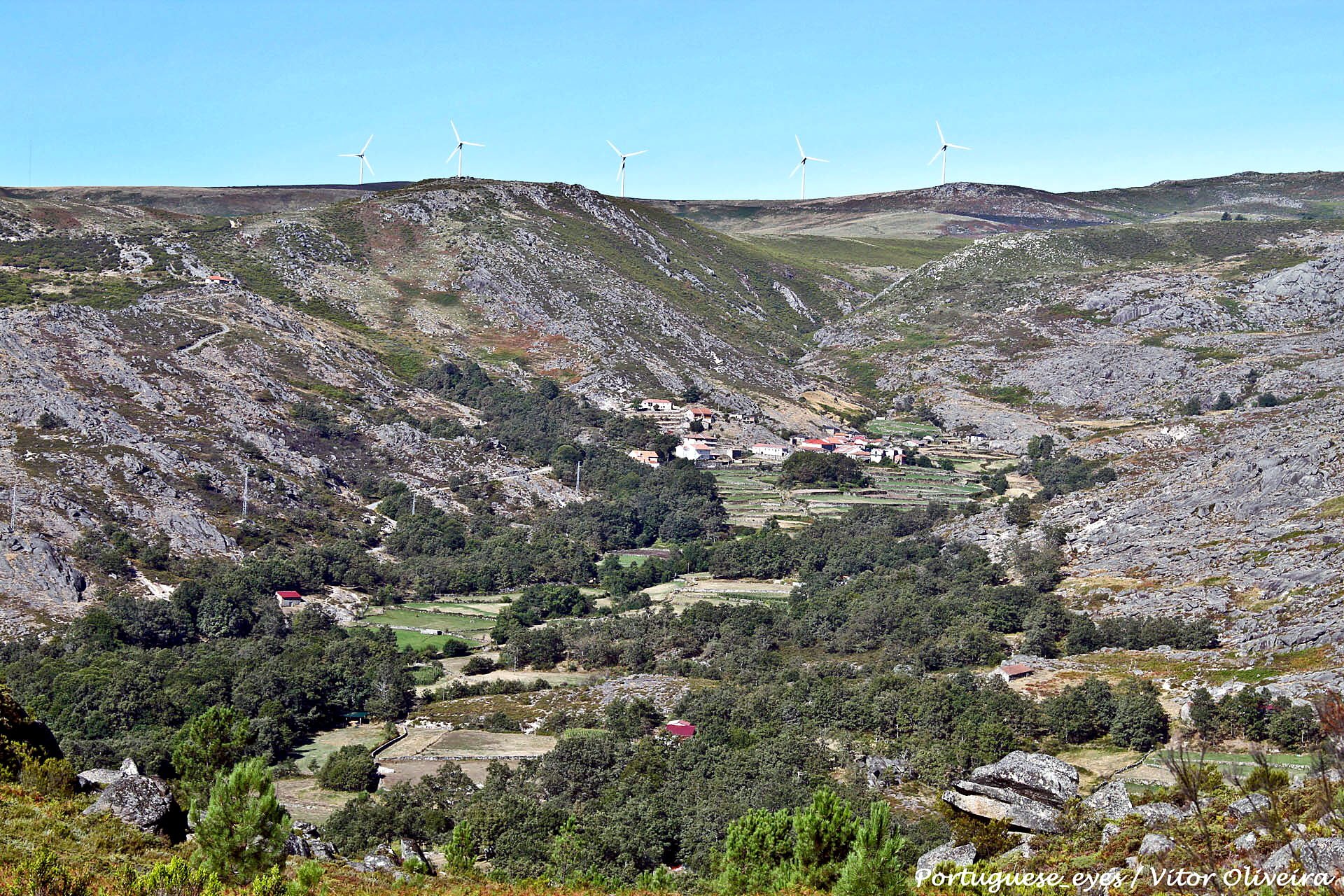 Transportation in Pinhão: How to get around the Pinhão
Pinhão train station is located in the heart of the town, making it useful to travel here from Porto and other places such as Regua. The train from Porto is around 2 hours long and there's an early morning train at 7 am if you want to seize the day.
While the train is the most affordable way to get to Pinhão, we recommend renting a car to experience as much as possible. This way, you can stop at different villages near Pinhão, as well as vineyard hop in your own time. Having a car gives you loads more flexibility.
While you cannot travel to Pinhão by bus from Porto, if you are in Pinhão and want to visit other places, this is possible with Rede Expressos.
Top Picks in Pinhão
Pinhão Restaurants
DOC

Cozinha da Clara

Quinta do Portal

Hotel Douro

Conceitus
Pinhão Hotels