Winters is a time that is too often neglected by tourists in Lisbon. Hoards of tourists travel to Lisbon in the Spring and Summer while not taking advantage of Portugal's moderate winter season and more affordable prices. While it does occasionally rain and nights can get quite chilly, Lisbon's winters do not compare to a lot of other European countries, being a lot milder.
The capital still boasts many activities to enjoy in the winter, many of which are crowded during the warmer months. On top of that, you get to experience Christmas in a brand-new city full of life, lights, and colors!
Lisbon in Winter: Lisbon Weather in Winter
Winter is the coldest season in Lisbon, but the city still enjoys moderate temperatures compared to others in Europe. Even in the coldest month of January, temperatures range between 8° and 15°C (46-59°F). While it tends to rain quite a lot in December, the months of January and February tend to have less rain. When it does rain, it tends to rain hard for a few minutes and then stop, so you rarely deal with a constant drizzle.
7 Best Lisbon Winter Activities
Let's take a look at the 7 best Lisbon winter activities for your next trip to the Portuguese capital during the low season.
Pasteis de Belem welcomes hundreds of thousands of visitors annually, a short walk from the Jeronimos Monastery, selling over 20,000 Portuguese custard tarts daily – the original ones. It is the perfect place for a cold winter afternoon.
While it first opened as a factory, today, it features a shop with take-out service and a cafe to sit down and enjoy the specialty of the Portuguese custard tart. Along with the traditional pastel de nata, visitors can also try out other specialties such as the English cake, Belem marmalade, king cake, and more.
While Pasteis de Belem is the best place for a Portuguese custard tart, why not make your very own winter food tour? Discover the best Portuguese custard tart spots and choose your favorite. The other best places in Lisbon for the pastel de nata are:
Manteigaria
Confeitoria Nacional
Fabrica da Nata
Pastelaria Santo Antonio
Pastelaria Versailles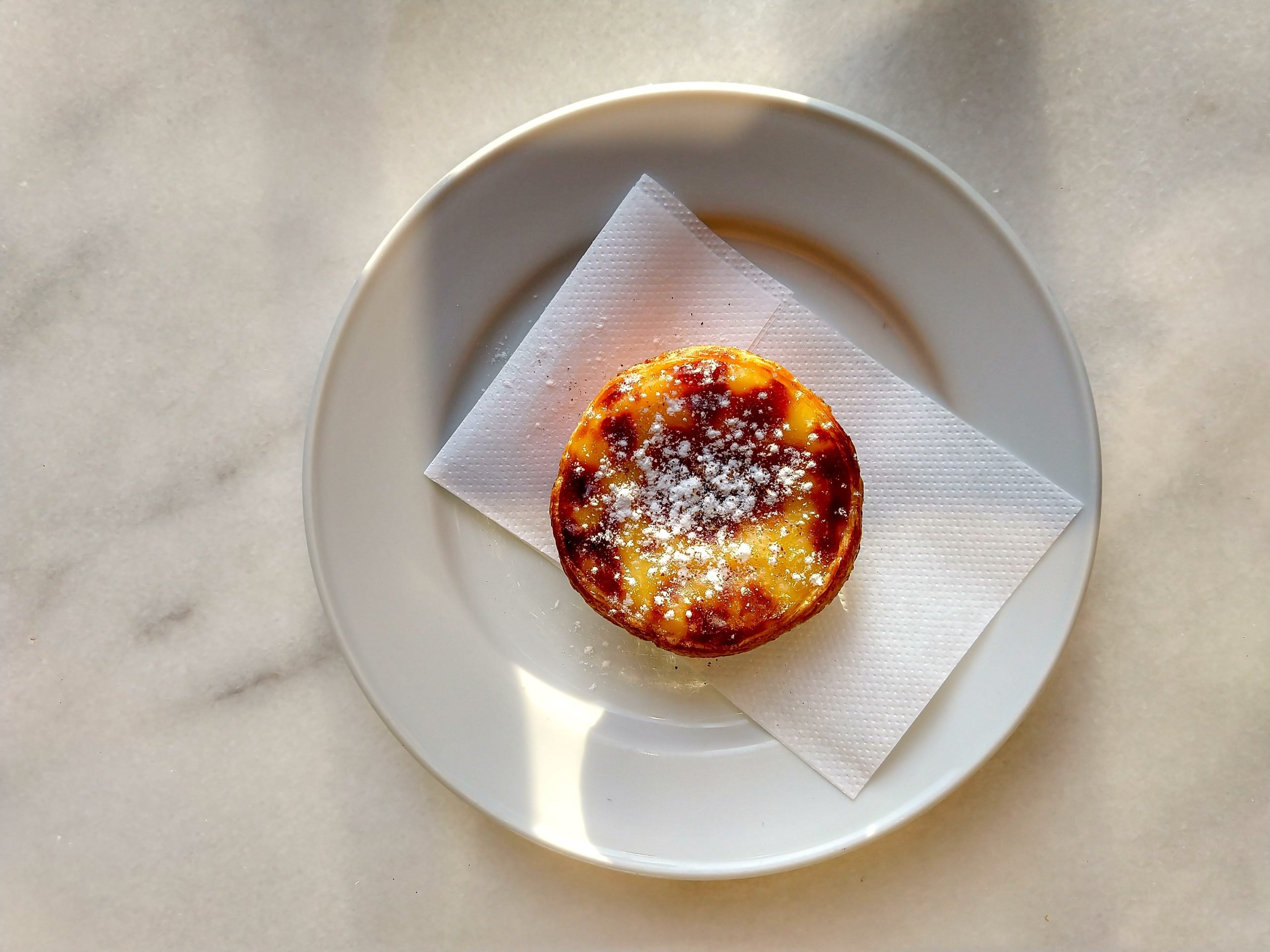 2. Christmas market at Wonderland Lisboa
Wonderland Lisboa opens on December 1 until January 2 in Parque Eduardo VII in the center of Lisbon for its 7th edition. If you are a Christmas fanatic, this is the place for you. You will find a quaint Christmas market, a large Ferris wheel with warm cabins, an ice skating ring, and more.
At the market, you can find clothes, regional products, accessories, and more. There are a bunch of Portuguese food stalls, as well as international cuisine. Kids can take photos with Santa!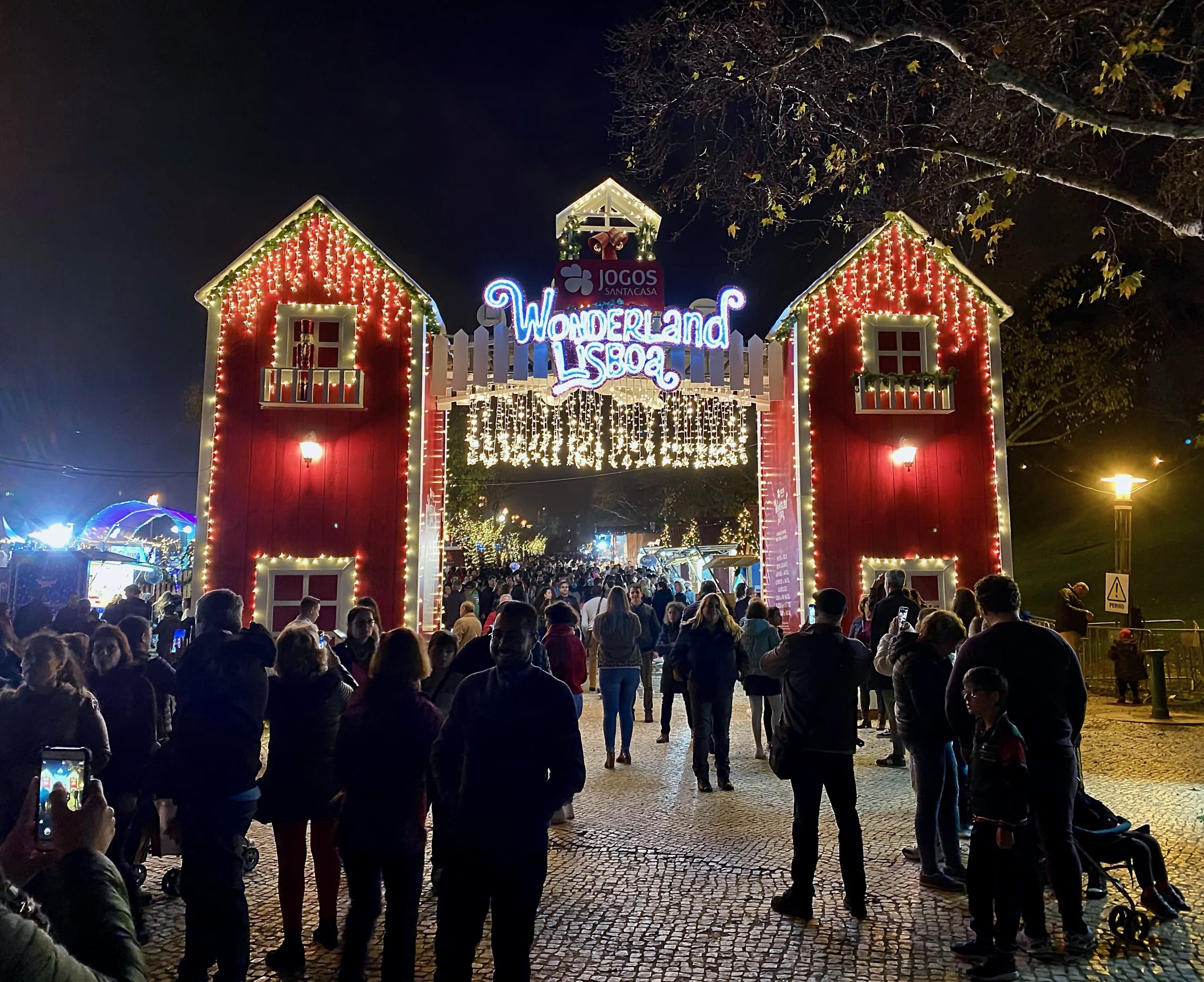 3. Fado show
What better way to celebrate saudade and emotion on a cozy winter night than with fado? With over a decade of experience, Fado in Chiado was one of the first places to host a daily live traditional fado show, accompanied by a guitar and viola, with two singers and a feminine and masculine voice for a full Portuguese experience.
The show is a little less than an hour in the Chiado district, and you will get to experience the melancholic vibes of the traditional musical genre of fado. Book this ticket to skip the line to this iconic cultural experience. Drinks are not included in the ticket price, but we recommend ordering a classic Port wine.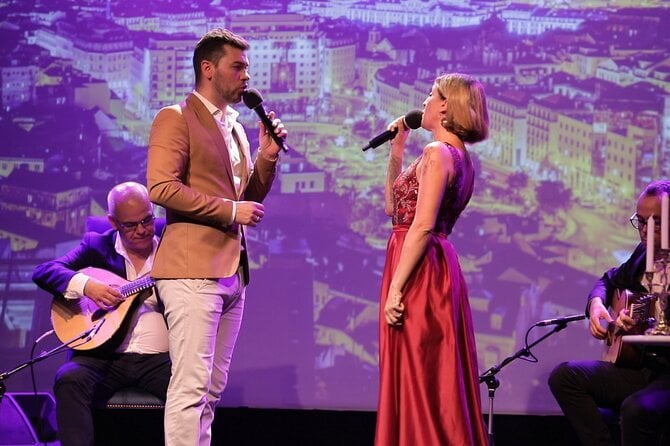 4. Cirque du Soleil Crystal
Cirque du Soleil meets ice skating, what's more Christmassy than that? Starting December 22 until January 1 in Altice Arena, Cirque du Soleil Crystal is a new and unique experience that is set to sell out.
You will be able to watch world-class ice skaters and acrobats challenging the laws of gravity with outstanding acrobatics. This is rumored to blow the minds of those lucky enough to grab a ticket. A first-time show, Cirque du Soleil Crystal, is directed by Shana Carroll and Sebastien Soldevilla.
5. Beach stroll
Beaches in winter? Definitely in Portugal! You might not want to take a dip in the cold ocean, but winter days are often a great time to explore some beaches. Particularly on more gloomy and foggy days, Portuguese beaches have a unique charm that is like no other.
You will find people walking their dogs, reading, and taking long walks by the sea. However, do bring a warm jacket and maybe even some tea.
Luckily, Lisbon is located close to some amazing beaches. Costa da Caparica is only 20 minutes away, an area with some of the best beaches in Greater Lisbon. Another alternative is going to Cascais or Sintra, where there are fewer busy beaches with loads of space.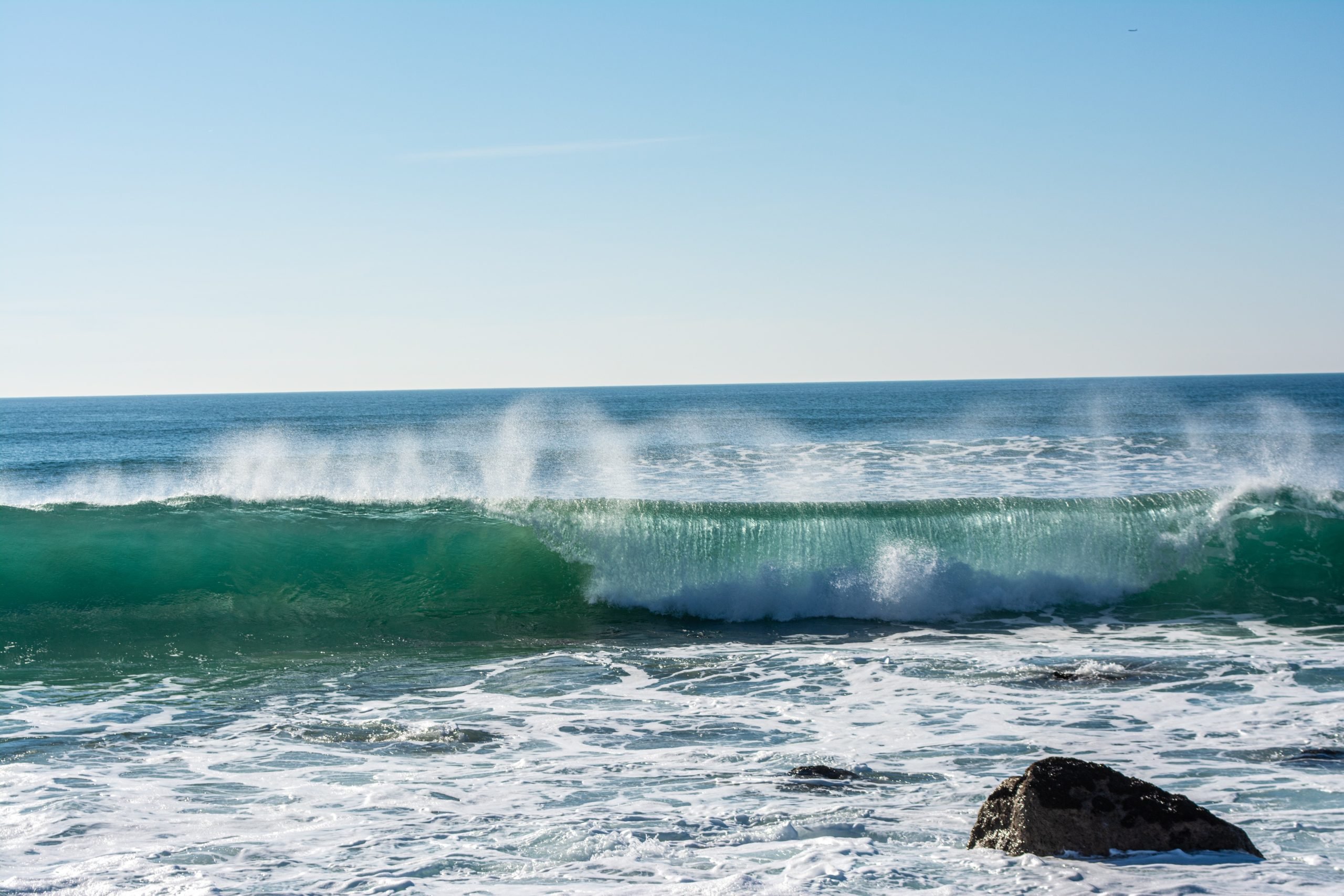 6. Try some of the best wines in the world
Lisbon has amazing wines that will warm you up on a cold rainy day. In fact, Portugal has some of the highest-quality wines in the world. Lisbon has wine bars at every corner with incredibly affordable prices where you can try out unique flavors, from port wine to red wine. This is the perfect activity for a cozy afternoon, where you can have wines paired with regional cheeses and bread.
We recommend booking this 3-hour tasting, where you can try Portuguese pastries, cheese, and wines from the Alentejo.
For a premium experience, book this tasting, where you'll get to taste five different artisanal kinds of cheese, sausages, and ham, as well as five Portuguese wines.
For a super cheap option, visit the Wines of Portugal Tasting Room in Terreiro do Paço. This is a large modern tasting room with shared tables and wine starting at €1.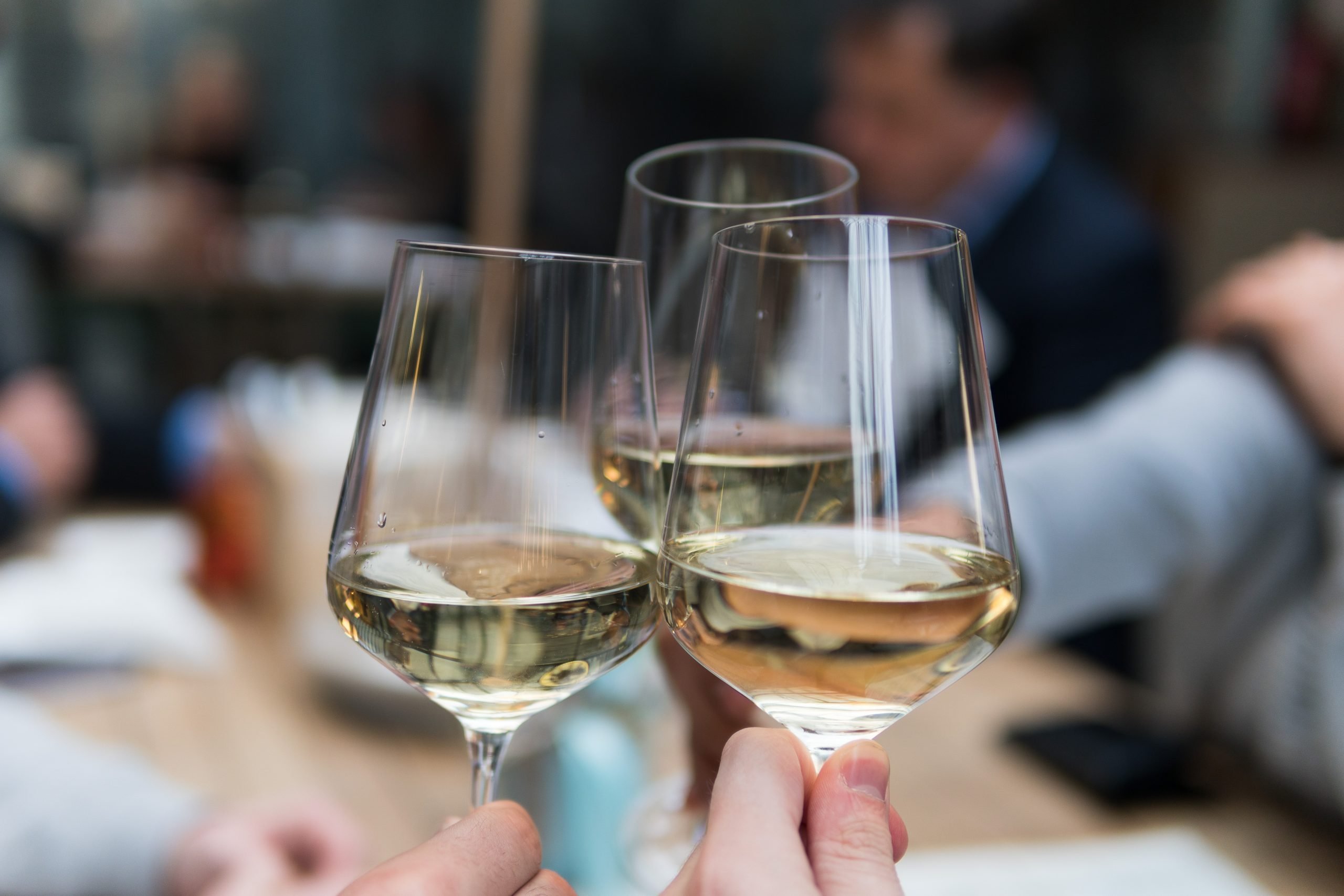 7. Take the scenic route of the number 28 Tram
One of the best ways to see Lisbon in the winter is on the number 28 tram. Although the tram is a public transport service, due to the places it rides through, think of it as an affordable tourist tour. This way, you will also be sheltered from the rain and cold!
This tram line connects Martim Moniz with Campo do Ourique. The tram stops in popular tourist districts such as Alfama, Baixa, Estrela, and grace.
In a traditional yellow tram, you will ride a scenic route through Lisbon's narrow and steep streets, the perfect fall morning in Lisbon.
We recommend riding the train early in the morning to avoid crowds. Make sure to beware of pickpocketers!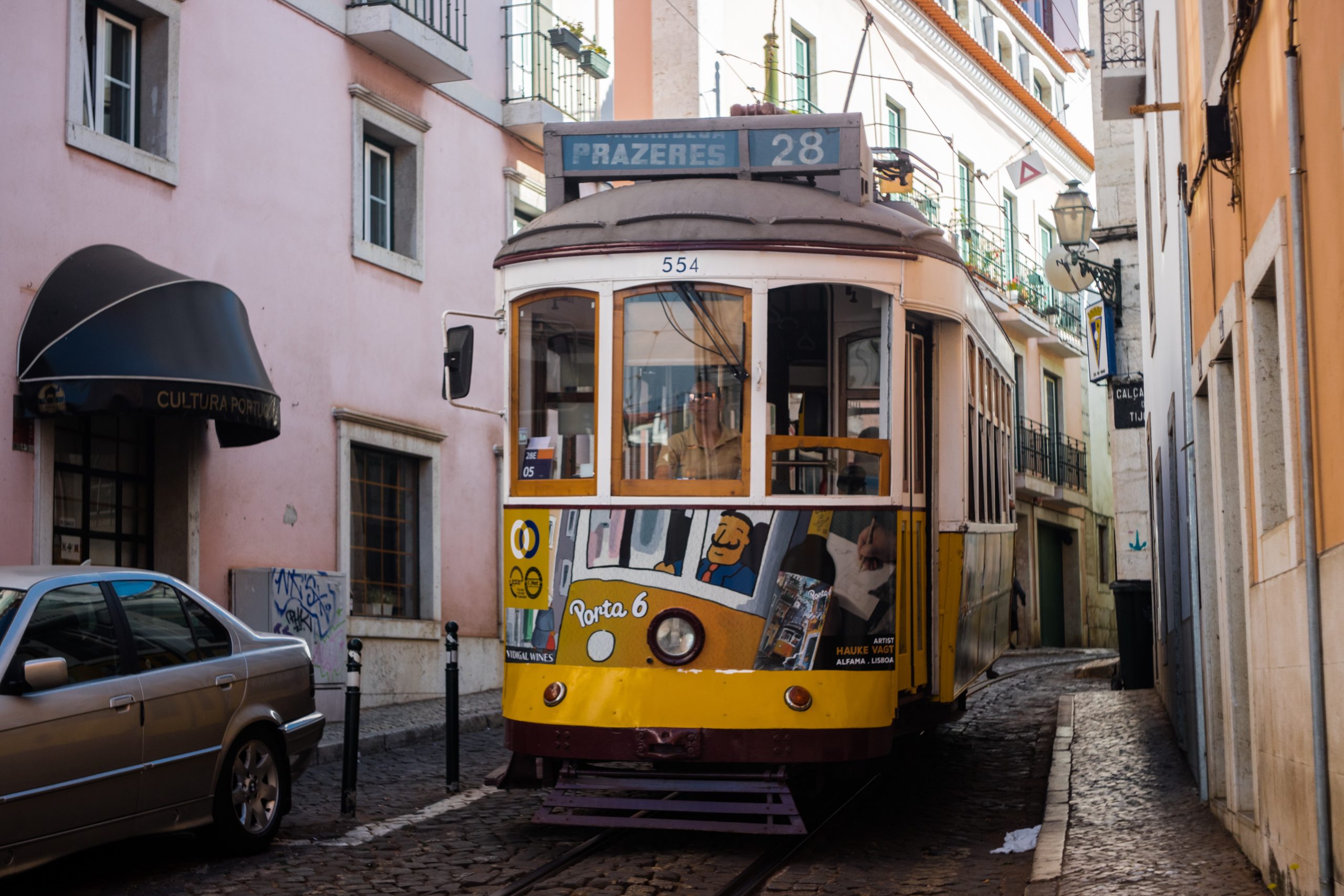 Christmas in Portugal
Christmas is probably the biggest and most important holiday in Portugal. The streets of Lisbon are lit up with Christmas lights, people gather at the best bakeries to buy Bolo Rei (King's Cake), and families spend precious time together.
While Portugal is a predominantly Catholic country, Christmas is not all about religion. Many families that are not necessarily Catholic or even Christian will celebrate Christmas as a way to spend time together.
There are two main events: the night of the 24th of December and the 25th. In Portugal, it's customary for families to gather for dinner on the 24th and open presents that night, sometimes waiting for midnight. The next day, Christmas Day, is often more laid back than the night before with a traditional Christmas lunch. In Portugal, the night of the 24th is usually the most important.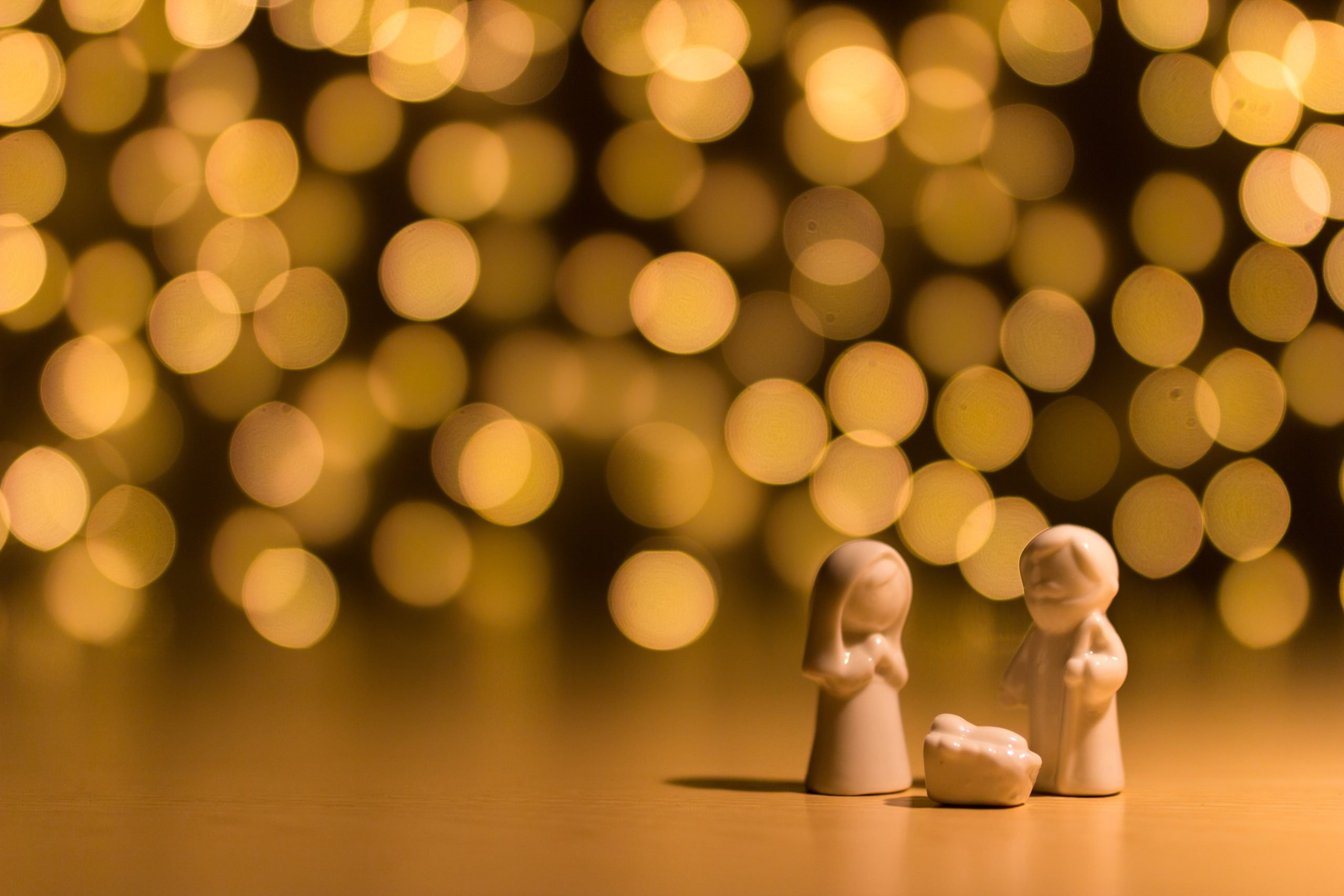 Lisbon Winter: What to Pack
While winters in Portugal are not as cold as elsewhere, you will still need to pack accordingly. Here is a list of items to pack for Lisbon in the winter:
Jeans
T-shirts
Long-sleeve sweaters
Warm hoodies
Scarf
Warm shoes and/or sneakers
Boots
Hat
Sunglasses
Sunscreen (the sun is strong even in winter)
Warm jacket
Raincoat with hood
Does it snow in Portugal?
To the surprise of many tourists, it does snow in Portugal! However, you won't find any snow in Lisbon, as it only snows in a few areas in mountainous zones up north. The most common place to see snow in Portugal is in the Serra da Estrela mountains. While it might snow sporadically in other areas, the snow never tends to stick.
Serra da Estrela is the highest mountain range in all of continental Portugal and is 100 kilometers long and 30 kilometers wide.
At the peak of the winter season, there is around 114 mm of snow. Serra da Estrela even boasts its own ski resort!
Still, as temperatures warm globally, it is snowing less every year. Furthermore, if you are expecting an Italian ski resort, think again. While skiing and other ski sports are possible in Serra da Estrela, the amount and quality of snow are not the same as in other countries.