You're moving to Portugal and thinking of bringing your car with you? This might not be a bad idea. The cost of living in Portugal might be relatively affordable, but car prices in Portugal are actually quite high in comparison to other European countries. You might find that your exact car will cost you a lot more in Portugal, even if you buy the same one second-hand.
However, there is a lot to consider when importing a car to Portugal. What taxes do you have to pay? Do you need to pay any at all? What documents do you need? Is the process the same if you are coming from outside the European Union (EU)?
Let's take a look at everything you need to know about importing a car to Portugal. Keep in mind that in order to drive on Portuguese roads, you must purchase car insurance.
Importing a Car to Portugal: Taxes
There are two main taxes you might need to pay when importing a car to Portugal: VAT and ISV (tax on vehicles). The VAT is currently at 23% in mainland Portugal, and the ISV is usually a maximum of 10%.
However, not everyone needs to pay taxes when importing their car to Portugal. Portuguese citizens that emigrated to another country for more than 6 months do not need to pay taxes on importing a vehicle.
This is not only the case for Portuguese people. If you want to live as a Portuguese resident, you might not also need to pay taxes on importing the vehicle. However, you must be 18, be able to prove the car has been in your name for at least 6 months prior, and have lived in that previous country for at least 6 months.
Still, if you are coming from outside the EU, you might still need to pay VAT.
Everyone needs to pay a tax, the IUC or Imposto Unico de Circulacao that you pay in order to circulate on Portuguese roads.
If you must pay taxes, you must do this within 20 business days from the vehicle's date of entry in Portugal. Also, remember that only one vehicle may be imported tax-free per person once every ten years.
Documents for Tax Exemption
To make sure you are eligible for a tax exemption for importing your car to Portugal, you will be asked for:
Proof of residency (at least 6 months)
Car documentation with you as the owner (at least 6 months)
Additional proof that you resided in a foreign country, such as rental payments, bills, etc.
Moving to Portugal: Shipping Car or Driving to Portugal?
If you live somewhere in Europe, you might find that a fun road trip is a great alternative to shipping your car to Portugal. We recommend calculating the costs of this drive, including fuel, possible hotel stays, and more. However, for the most part, this is likely to be cheaper than shipping your car.
Shipping your car to Portugal from a European country can cost around 1,000 euros. If you are looking to ship from the US, it can cost anywhere between 2,500 and 4,000 euros.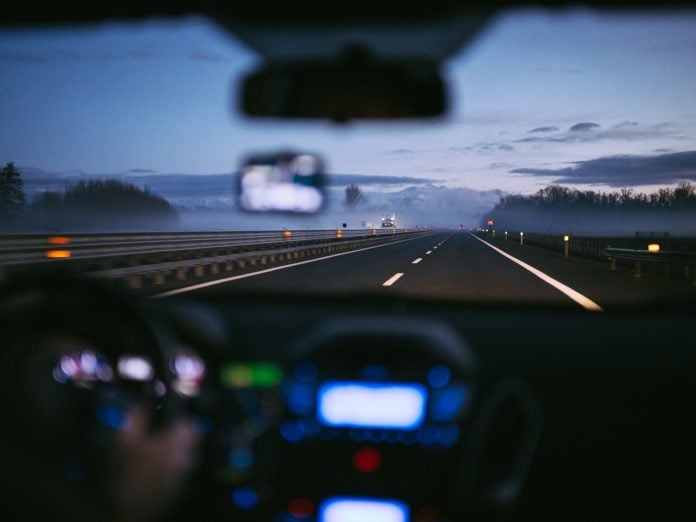 What documents do you need to import a car to Portugal?
Generally, these are the other documents you will need throughout the process of importing a car to Portugal:
Vehicle Documents
Transaction declaration: Proof that you bought the car with the dates
IMT Form 9: Approves car after inspection
Copy of foreign vehicle registration
Original receipt of purchase showing taxes paid
Certificate of roadworthiness: After a technical inspection at an IMT-approved garage, this certificate shows the car is safe to drive
Certificate of Conformity (COC): Document issued by the manufacturer stating the characteristics of the car and proving it meets legal requirements
Certificate of Homologation: Certificate to confirm that vehicle is of a recognized type in Portugal and that the characteristics in the COC are true
Fiscal document: This will either be a fiscal certificate or a tax clearance form from customs, depending on your situation and vehicle detail
Personal Documents
Driver's license
Identity document
Proof of residency
Taxpayer identification card
Certificate that proves residence cancellation in the former country
Step-by-step Guide to Importing a Car to Portugal
1. Register at Portal das Financas online
If you are moving to Portugal, this first step will be needed all around. You should register on the Portal das Financas, the online platform for the tax department. When you register, you will enter your NIF number (Portuguese tax identification number). A password will then be mailed to you, and this can take a few days.
2. Certificate of Conformity and homologation
Make sure you have the Certificate of Conformity, the document issued by the manufacturer stating the characteristics of the car and proving it meets legal requirements. You will need to take it to the IMT and have it homologated, a free process that can take a few days.
You will then be given a document that says your car and its characteristics are valid to what has been described in the COC.
3. Book inspection
The inspection makes sure your vehicle is under safe conditions and is mandatory. Depending on your car, it is usually done yearly. You should take your car to an IMT-approved garage, and they will then help you fill out the IMT model 9 form. The inspection is not free of charge and can cost around 100 euros.
4. Fill out the DAV
Head to your Portal das Financas and fill out the DAV online. The DAV is the Declaracao Aduaneira de Veiculos, meaning the Customs Declaration of Vehicles. The portal shows you how to fill it out correctly, and you must do so within 20 days of arriving.
You can use your car, even if a decision is still being made on your eligibility for tax-free importation. You can also drive with a foreign license. Just make sure to have a copy of the DAV and the cancellation of your residence certificate from the previous country.
5. Pay the DUC from customs
Once you have entered Portugal, you also have 20 days to pay the DUC. The DUC is the Documento Unico de Cobranca that you get from customs that says how much you need to pay for the DAV. You will find this in the Financas Portal within a few days of filling out the DAV. Just make sure to pay it within 20 days.
6. Pay the VAT and ISV taxes
If you find out you are exempt, you do not need to pay these taxes. If that's not the case, head to a local office of the Financas and pay what you owe. Once your payment is confirmed, you will get a Portuguese license number!
7. Apply for your Portuguese car document
Head to the IMT with your Model 9 form, any inspection papers, the proof of tax payments, any car documentation, including the COC, and so on. With all your important documents at hand, submit these to the IMT office.
After submitting all these documents, you have 60 days to ask for your Portuguese car document, known as the Documento Unico Automovel. The document costs around 75 euros.
8. Officially register your car in Portugal
We're almost done! Although you already applied for your documento unico, you will only get it a few weeks after registering your car. Head to your local civil registry conservatory with your documents to register your vehicle. Registration costs around 50 to 60 euros.
9. Pay the last tax – IUC
Everyone in Portugal pays the Imposto Unico de Circulacao (IUC). This tax allows you to drive on Portuguese roads, and the value depends on your vehicle. You have 90 days to make this payment. This is paid every year. For a regular-sized car registered after 2007, this should cost you around €70 a year.
10. Change your license plate in Portugal
Changing your license plate is your last step. You already have your Portuguese license number, now it's time to get it on your car's plates. You can get these made at local shops! After this final step, everything is in order!
Foreign Driving License in Portugal
If you want to exchange your foreign driving license for a Portuguese one, instead of getting a whole new Portuguese one, this process is simple. You can submit an application online and will have to pay a small fee, less than 40 euros.
However, exchanging some driving licenses from certain countries in Portugal obliges you to take a practical driving test.