Making such a large purchase in a new country comes with its challenges. If you are planning on buying a car in Portugal, it's essential to make sure how to get a fair deal and follow the legal requirements.
There are plenty of questions to consider. Are you planning on purchasing a new or used car? What's a good place to purchase a car in Portugal? Let's take a look at everything you need to know about buying a car in Portugal.
Who can buy a car in Portugal?
If you are looking to buy a car in Portugal, you must first figure out if you're eligible to do so. There are quite a few restrictions to purchasing a car in Portugal. You will need the following:
Proof of residence in Portugal
Identification document
Portuguese tax identification number (NIF)
Where to buy a car in Portugal
Before you choose where to buy your car in Portugal, consider whether a new one is right for you. Buying a used car will save you money! Luckily, in Portugal, you can buy both new and used cars online and in car dealerships.
Online
In the last few years, buying a car in Portugal online has been growing in popularity. However, there is a larger risk involved in doing so. Still, there are plenty of great sellers out there, and you can usually negotiate the price.
You just need to make sure you are taking the right steps to ensure a fair purchase. Before even seeing the car, ask the seller about the maintenance history and the number of kilometers on the car.
Car Dealership
The old-fashioned way is sometimes best! You will find car dealerships that sell new and used cars all over the country. You will get to test-drive the vehicle, which is not usually allowed when you buy a car online.
The good thing about buying a car from a dealership is that you are usually offered more after-sales support, including maintenance. If you buy a second-hand car at a dealership, you will have a minimum 12-month guarantee.
Major car companies have dealerships in Portugal, such as BMW, Toyota, Renault, and more.
Car Prices in Portugal
While Portugal is known for its relatively low cost of living, car prices are quite high. The average price for a car in Portugal in 2020 was €32,444, up almost €5,000 in 5 years.
While buying a used car is more affordable than a new one, they are still expensive compared to other European countries. On the 2017 Global Used Car Index, Portugal ranked as the 9th most expensive country as cars depreciate more slowly in Portugal.
Despite high averages, there are still affordable second-hand cars out there, many under €5,000.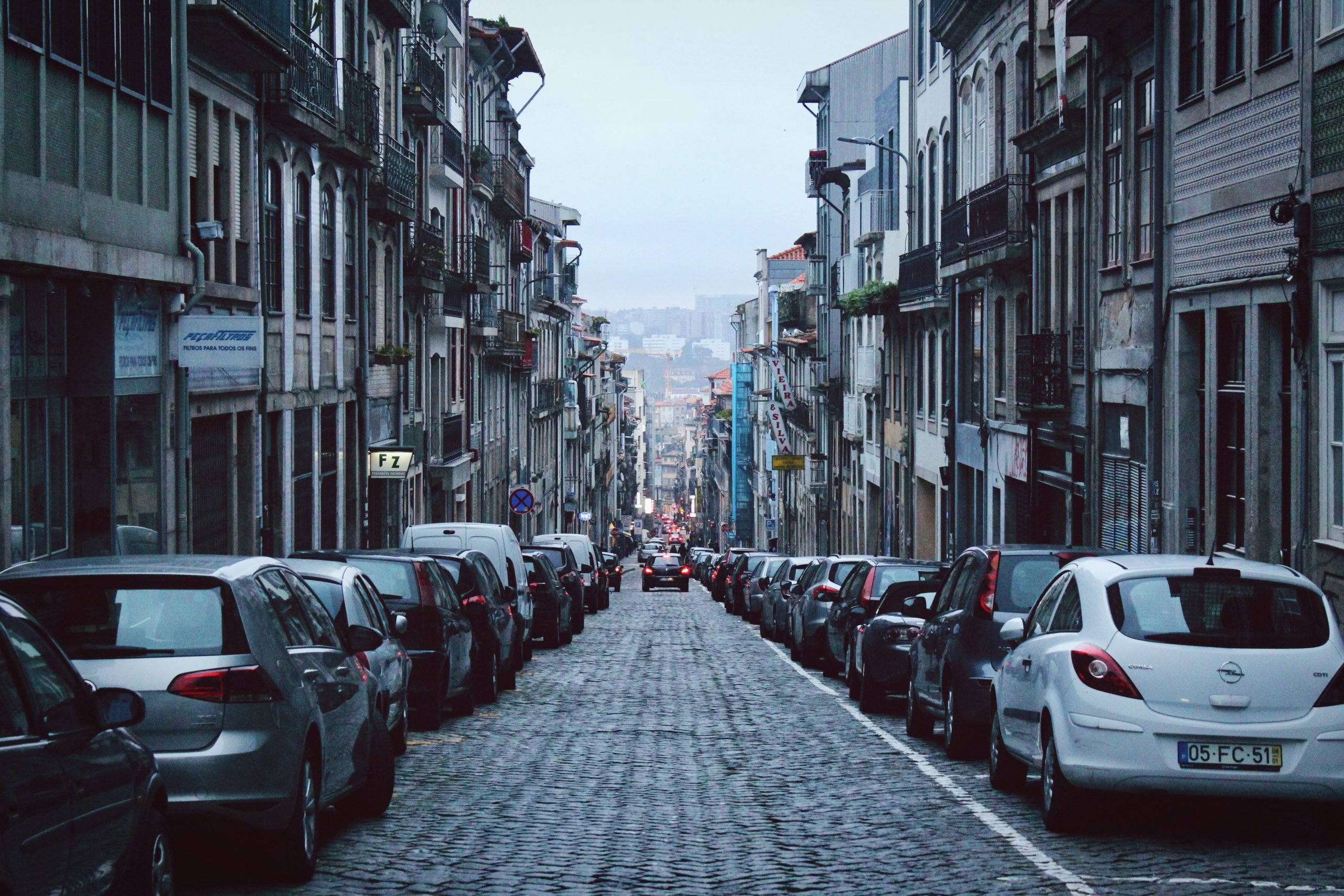 Documents After Car Purchase
When you sell your car in Portugal, you need to make the official change of ownership within 60 days. This is done by completing the Transferencia de Propriedade or the verbal contract of purchase and sale. This document will include information about the vehicle and the new owner.
Both the seller and buyer will also have to go through the declaration of sale and purchase of the car. This form indicates the individuals involved in the registration process of the vehicle.
Registering the car with IMT is very important and mandatory for all vehicles in Portugal. You can register the car with the Institute of Registries and Notaries (IRN), either online or at a citizen's shop.
You will then receive your registration certificate, known as the Documento Unico Automovel, which needs to be in your car at all times.
Driving in Portugal
To drive a car in Portugal, you must be over the age of 18. However, to rent a car, you must be over the age of 21. You can drive in Portugal with your driving license if you are an EU or American national.
An International Driving License is required if you stay longer than six months. If you do not have an EU or American license, you should obtain an International Driving Permit (IDP) before you arrive.
If you're not quite ready to purchase a car in Portugal, consider renting a car to explore the country. Prices will vary on time of year and type of car. If you do not drive stick, beware that automatic car rentals are more expensive.