Are you trying to decide on a destination for this winter's vacation? Think no more! Lisbon should be at the top of your list.
Not only will you not freeze because Lisbon's winter weather is quite pleasant, but you'll also enjoy highly diverse activities – an evening at the Christmas market, a day spent on the beach, or a morning delighting in the famous pastéis de nata for breakfast! Without a doubt, you won't have time to get bored.
If you're still not sure whether Lisbon is as vibrant and eventful during the winter as it is during the summer, we've got you covered! Keep reading to learn about Lisbon's winter weather and some activities you may enjoy during your stay.
Lisbon in Winter: Lisbon Weather in Winter
One thing you'll like about your trip to Lisbon is its winter weather. Although winters are quite humid and it tends to rain more often than during other seasons, the temperatures are high enough for you to enjoy the city. Lisbon is known for being the European capital with the warmest winters!
The temperatures average between 8.3 and 18.6 degrees Celsius. December is the wettest month of the year, so you'll want to prepare yourself for rain walks. January is the coldest, with temperatures ranging between 11 and 19 degrees Celsius during the day and 3 and 13 degrees Celsius during the night.
Even though Lisbon has much more precipitation during the winter, rainfall is often interspersed with a few hours of sunshine. On average, Lisbon has up to six hours of sunshine daily in winter.
7 Best Lisbon Winter Activities
Keep reading to learn about 7 best Lisbon winter activities! You'll undoubtedly add some (or all!) to your to-do list.
1. Enjoy the Christmas Market
If you plan to visit Lisbon in December, you'll have the opportunity to enjoy the city's winter charm. We recommend starting your journey from Wonderland Lisboa, located in Parque Eduardo VII. It's a dream destination for any Christmas enthusiast! There's an extensive Christmas market, an ice skating rink, a huge Ferris wheel, and a myriad of foods to delight in.
Afterward, head toward the city center via Avenida da Liberdade, which is lit up by millions of Christmas lights. Praça do Comércio is home to Lisbon's Christmas tree – an incredible aesthetic delight! While you're enjoying the magic atmosphere, don't forget to try Ginja de Obidos, the traditional Portuguese liquor served in a chocolate cup.
2. Explore the City Center
Walking down the central streets of Lisbon is extremely aesthetically enriching! The fascinating tiled structures, the well-preserved buildings featuring unique architectural characteristics, and even the street art make one's trip memorable.
You can start your journey from Baixa-Chiado, then head toward Rossio Square, Rua Augusta, and Praça do Comércio. After you've enjoyed the beautiful views of 25 de Abril Bridge and the Sanctuary of Christ the King seen above the waters of the Tagus River, continue toward Alfama.
Prepare yourself for a challenging journey – the Lisbon city center is quite a hilly region, so you'll likely get some cardio done! We left Alfama for dessert so that you can delight in the incredibly beautiful sunset colors of the Portuguese skies from Miradouro de Santa Luzia.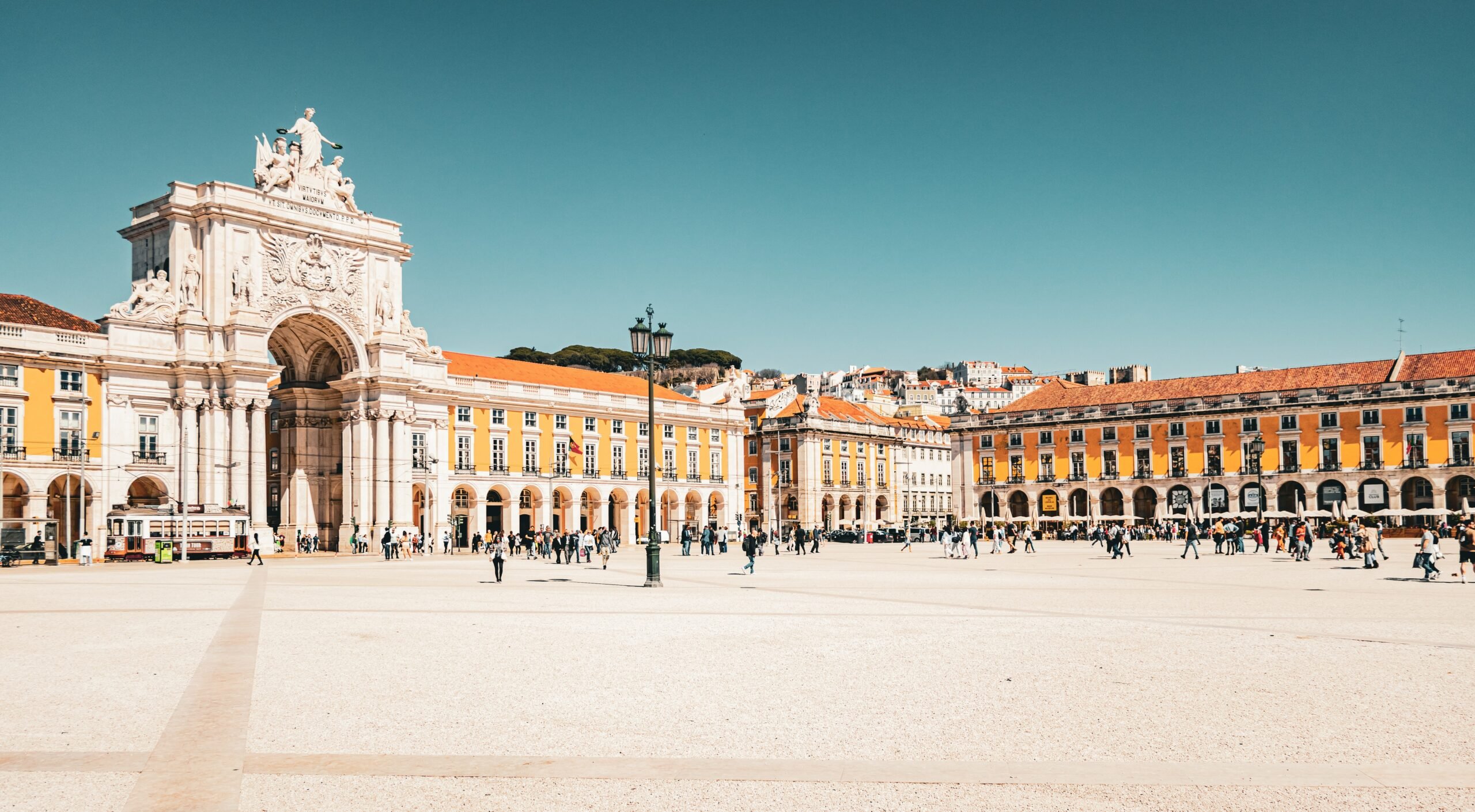 3. Connect with Our Planet's Wildlife at Oceanário de Lisboa
Does the weather forecast predict a rainy day? That's not a problem! Plan a visit to Oceanário de Lisboa.
Exploring the oceanarium's exhibition will be a once-in-a-lifetime experience for any wildlife enthusiast! It has 8000 sea creatures living in seven million liters of saltwater. You'll see mammals, birds, invertebrates (the white-spotted jellyfish is our favorite!), fishes, and amphibians.
In addition, the oceanarium has quite a rich plant and algae collection. The most recent exhibition, ONE, the Ocean as you never felt it, makes any visitor shudder at the way it depicts the connection between people and the ocean.
While you're at the oceanarium, and if the weather allows it, don't miss out on the opportunity to view the city from above. Telecabine Lisboa is right next to the oceanarium. If it stops raining, you'll probably see the most beautiful sunset sky ever!
Here's a tip: if you come to Lisbon around Christmas, check out the schedule of any places you want to visit, as some may be closed.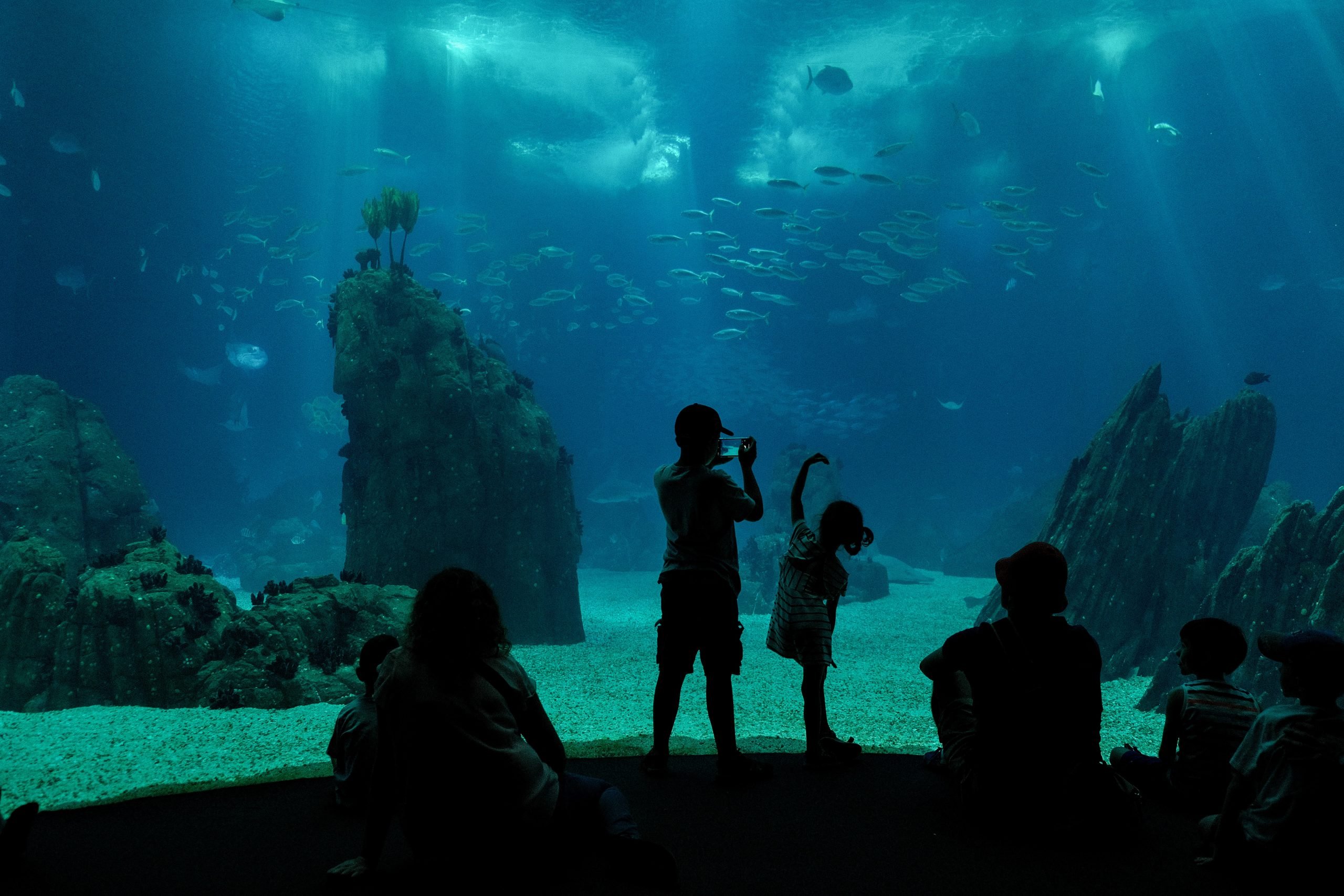 4. Perfect Your Souvenir Hunting Skills
You'll certainly have to reserve some time for souvenir hunting. As you walk the streets of Lisbon, you'll notice that Portugal is highly appreciative of art and handmade stuff. The city center is filled to the brim with souvenir shops. Finding a perfect product that will serve as a good memory for yourself or a unique gift for someone can be quite challenging.
We recommend checking out the handmade azulejo tiles. They are by far Portugal's most iconic pieces of art, as you'll probably notice once you get more acquainted with the city.
Check out the Arte Rustica and The Ceramic Heart shops on Rua Augusta. They have some incredible pieces of handmade tiles, but also other artisanal products. Another shop you may want to consider is the Lisbon Shop close to Praça do Comércio.
5. Savor the Portuguese Cuisine
Visiting Portugal without trying its traditional dishes makes for an incomplete trip! Your culinary journey through the Portuguese mix of flavors will only deepen your appreciation for the country!
Make sure to taste bacalhau à lagareiro – roasted codfish served with baked potatoes. It is believed that the dish originates from olive presses (called lagar in Portuguese). It may have been created by olive oil mill workers (called lagareiros), who placed the cod in olive oil and then baked it in an oven. So besides having an incredible combination of flavors, bacalhau à lagareiro also has a historical and traditional touch.
Don't forget to try polvo (octopus) à lagareiro as well! Another Portuguese dish you don't want to miss out on is arroz de marisco (rice with seafood), which is pure joy for any foodies!
Don't even get us started on the cakes and pastries! Pastéis de nata (best served at Pastéis de Belém), pão de ló, bolas de Berlim, bolos de arroz, and (one of our favorites!) baba de camelo. The latter translates as camel slobber, which makes it quite a funny dish, but it's incredibly tasty!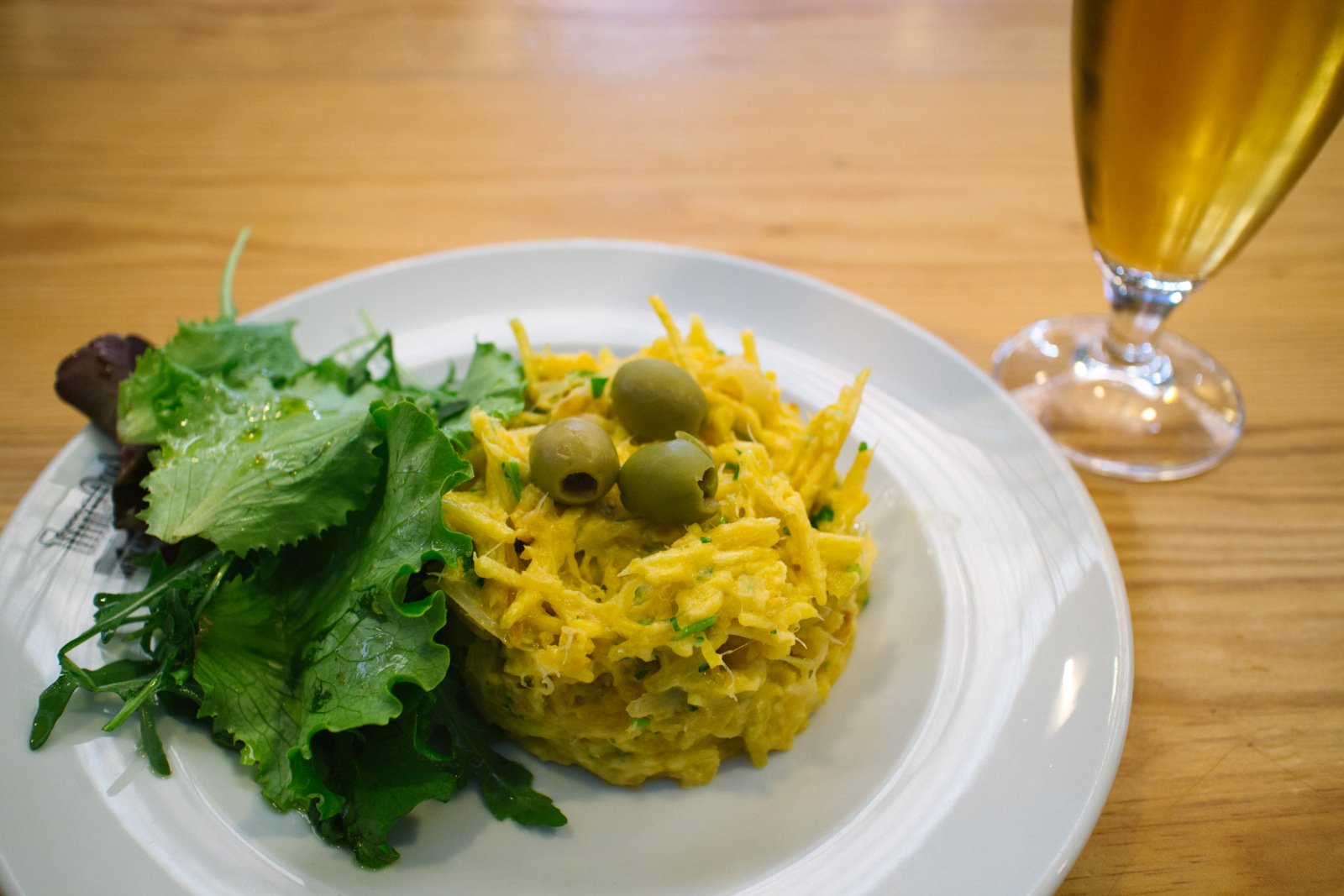 6. Have Fun at Festivals, Concerts, and Other Events
Be it that you want to have fun at a party, go to the cinema or the theater, or listen to the traditional fado – you won't have any issues finding an event.
We particularly recommend attending a fado concert. It's a traditional Portuguese music genre that dates back to the beginning of the 19th century. It will be a pity to visit Portugal without enriching your trip with the cultural and historical tunes of fado.
If you're a music or dance enthusiast, you can attend a performance at The São Carlos National Theater. In December, for example, you can enjoy the incredible performance of La Sylphide choreographed by August Bournonville.
Furthermore, if you're visiting Lisbon in February and are a Harry Potter fan, you won't want to miss out on seeing the Harry Potter and the Deathly Hallows Part I movie at Arena Altice. It is accompanied by Orquestra Filarmonia das Beiras performing the movie's soundtrack live! The event takes place on the 17th of February, 2024.
7. Enjoy a Day on the Beach
It may sound crazy going to the beach during the winter, right?! Well, that's not so odd when we're talking about Portugal! Some winter days are quite springish, so going to the beach seems only normal, especially if you're visiting Lisbon in February.
One may expect beaches to be deserted during the winter. Not in Portugal, though! Even on gloomy days, you'll spot people walking their dogs, going for a run, or simply enjoying the peacefulness.
Check out the beaches in Cascais, Ericeira, Costa da Caparica, or Sesimbra, and enjoy a day spent in the relaxing (or tumultuous, depending on the weather!) atmosphere provided by the ocean.
Besides, if you do choose to visit any of the cities mentioned above, not only will you see the open ocean and its charming waves, but you'll also visit the city landmarks – there are plenty of them!
If you decide to have a walk on the beach, don't forget to bring a scarf and a warm jacket, as it's usually quite windy there during the winter.