With its narrow streets, colorful houses, and stunning views of the Tagus River and the surrounding city, Alfama is the most picturesque neighborhood in Lisbon. Not only that, but it is also the oldest and the home of fado music. Let's take a look at the history behind the neighborhood of Alfama in Lisbon, its architecture, as well as the best things to do there.
History
Alfama is the oldest district in Lisbon and thus has a rich history. Alfama is believed to have been founded by the Moors in the 8th century and was an important center of trade and commerce during the Middle Ages.
Its vast history can be seen in the neighborhood, being home to several historic landmarks, including the Castelo de São Jorge, a medieval castle, once the residence of Portugal's kings.
During the 15th century, Alfama became a hotspot for Portuguese navigators. Many of the sailors who would later set out on voyages to Africa, Asia, and the Americas lived in Alfama.
After the 1755 earthquake, which the neighborhood survived, Alfama underwent significant changes, including demolishing some old buildings to make room for newer, improved developments.
Later on, in the 20th century, Alfama became a center of political activism during the fascist dictatorship of Salazar. Residents participated in anti-fascist protests and mobilized against the dictatorship.
Today, the population of Alfama is a mix of older people who have been inhabiting the neighborhood since the dictatorship times, as well as younger artists and digital nomads.
Architecture
Alfama's architecture is a fascinating mix of styles, reflecting the neighborhood's long and rich history. The neighborhood features colorful and distinctive houses, many of which are decorated with traditional Portuguese tiles. These tiles are often used to decorate the facades of houses and churches and have colorful designs and patterns.
Many of the buildings in Alfama are constructed from stone or brick and are designed to withstand the neighborhood's hilly terrain and the occasional earthquake.
The neighborhood also features buildings with unique architecture, including the Romanesque-style Sé Cathedral, the baroque-style Church of São Vicente de Fora, and the historic Casa dos Bicos, a 16th-century palace that now serves as the José Saramago Foundation.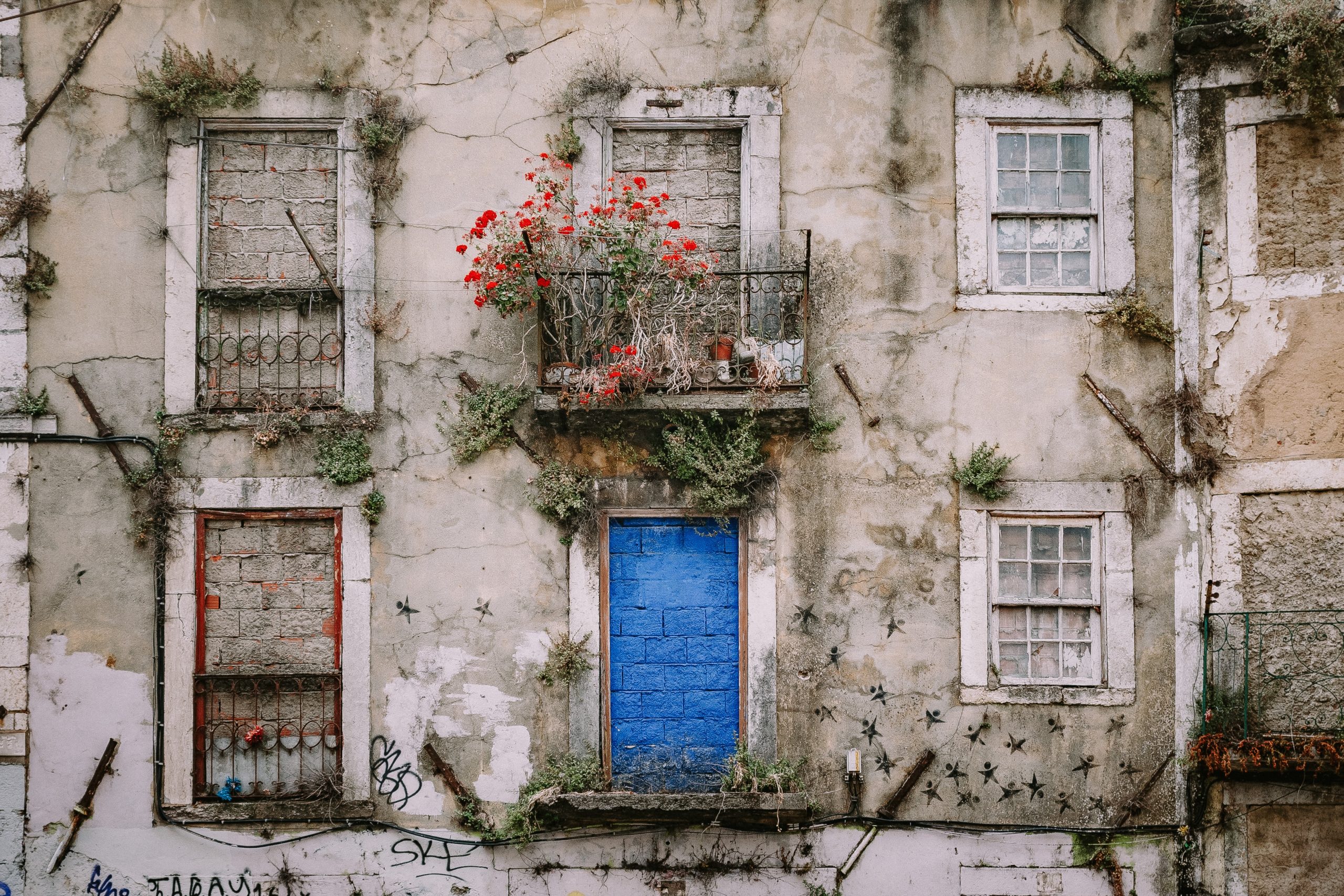 Sights & Activities
Take a stroll through the narrow streets of Alfama

Visit the Castelo de São Jorge

Admire the stunning tilework at the Church of São Vicente de Fora

Listen to traditional Fado music at one of the neighborhood's many Fado houses

Take a ride on one of Alfama's iconic trams
Tours