Located on a hilltop in Santa Maria Maior, Castelo de Sāo Jorge is a medieval castle that overlooks the historical center of Lisbon. One of the most iconic historic landmarks in Portugal, this castle has stood the test of time for over a thousand years.
The castle is a must-see attraction for any visitor to Lisbon, offering breathtaking views of the city and a glimpse into Portugal's rich history. Whether you're a lover of history or incredible views, add São Jorge Castle to your list of the best things to do in Lisbon.
Let's take a look at a quick overview of Sāo Jorge Castle, including its history, architecture, visiting information, and related tours for a full experience.
History
Dating back to the 11th century, Sāo Jorge Castle was originally built by the Moors to protect the city from invasion. It was named after Saint George, the patron saint of knights and warriors, and was one of the most important fortifications in the region.
In the 12th century, after the Christian reconquest of Lisbon, the castle was heavily modified to reflect its new role as a royal palace and administrative center.
At this time, the castle also played a key role in Portugal's Age of Discoveries, as it was from here that explorers such as Vasco da Gama and Pedro Álvares Cabral set sail to explore and conquer new lands.
Throughout the centuries, it continued to play a vital role in the defense of the city, surviving several sieges and attacks. It also underwent several renovations. In the 16th century, the castle underwent significant alterations, including the construction of new towers and the addition of a royal palace in the Manueline style.
Architecture
Sāo Jorge Castle's architecture is unique due to its blend of different styles, reflecting its long history. The architecture showcases the evolution of its design from the Moorish period through to the Gothic and Baroque eras.
As the castle evolved over the centuries, it was modified with Gothic and Baroque elements. For example, the castle's walls and towers are predominantly Romanesque, with Gothic and Manueline elements added during the 14th and 15th centuries.
The interior of the castle features stunning examples of medieval architecture, including the Royal Palace and the Chapel of São Jorge, with its beautiful Gothic arches and stone carvings.
One of the most impressive features of the castle is its massive ramparts, which offer incredible views of Lisbon and the Tagus River. You can walk along the ramparts, taking in panoramic views of the city.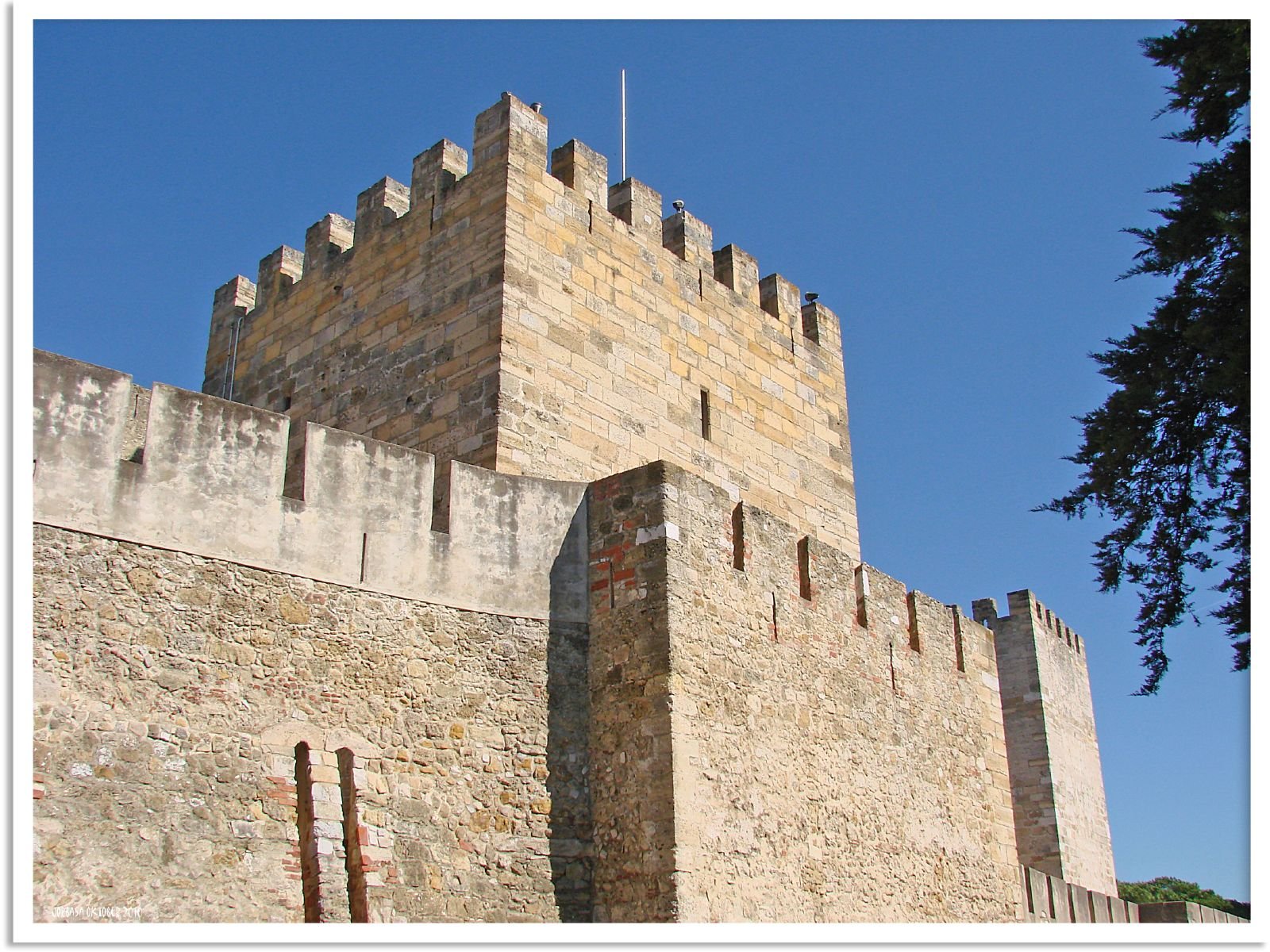 Visiting Times & Tickets
Summer Schedule (March to October) – Open everyday from 9 am to 9 pm
Winter Schedule (November to February) – Open everyday from 9 am to 7 pm
The castle is closed on December 25, January 1, and May 1.
Tickets cost:
Kids (0 – 12 – Free
Youth (13 – 25 – 7.50 euros
Adult (26+) – 15 euros
Senior (65+) – 12.50 euros
People with disabilities – 12.50 euros
Related Tours