One of the most prominent landmarks that stands tall in the heart of Porto, the Palácio da Bolsa is a neoclassical building that speaks volumes about Porto's historical and cultural significance. Let's take a look at the history behind the Bolsa Palace, its architecture, and what you can expect when visiting.
History
Built in the 19th century, Palácio da Bolsa was originally intended to be a stock exchange. However, over the years, it has become much more than that. Today, it serves as a cultural center and one of Porto's most popular tourist attractions.
The construction of the palace was initiated to replace the existing 18th-century stock exchange, which was deemed insufficient to accommodate the city's growing financial needs during Porto's economic boom.
The construction of the new palace began in 1842 and took more than 50 years to complete due to a series of delays and setbacks. The palace was finally inaugurated in 1891, and it has been one of Porto's most iconic buildings ever since. It has been used for important events like the visit of Queen Elizabeth II in 1957.
Architecture
The palace features neoclassical architecture inspired by the palaces of Renaissance Italy. It was designed by Joaquim da Costa Lima, a Portuguese architect who combined various architectural styles, including Gothic, Baroque, and Moorish, to create a unique and striking edifice.
The exterior of the palace features a façade decorated with intricate carvings and sculptures that depict various historical and cultural events of Portugal. The central dome of the palace, which stands tall at 52 meters, provides a panoramic view of the city.
The interior of the Palacio da Bolsa is equally impressive, featuring lavish halls, large staircases, and beautiful artwork. The palace's most remarkable feature is the Arabian Hall, which was designed to replicate the Alhambra Palace in Granada, Spain.
The hall features colorful tiles and decorative arches, all of which create an impactful ambiance. The palace also houses a series of other stunning rooms that were used for various official functions, including banquets and ceremonies.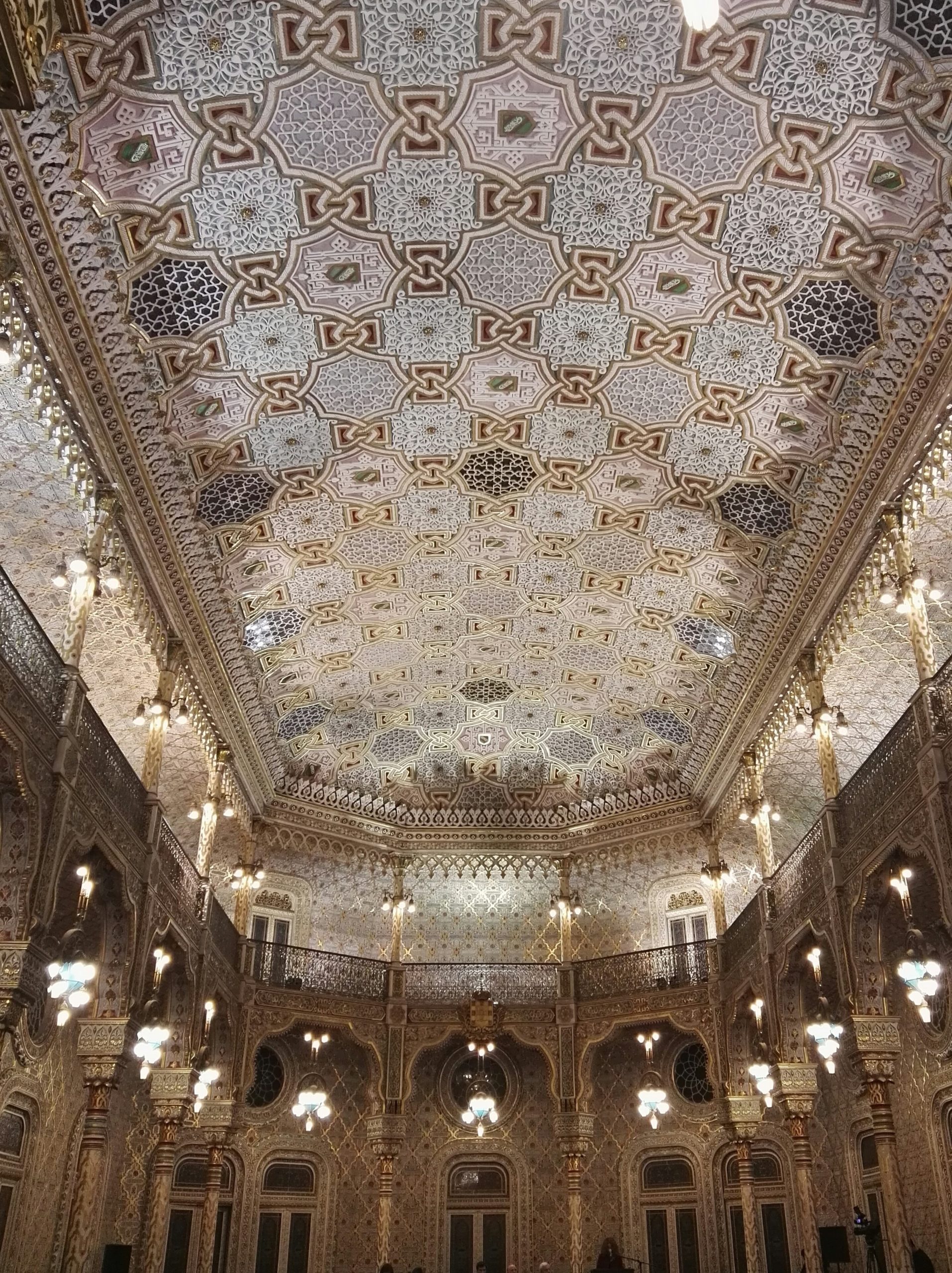 Visiting Times & Tickets
Palácio da Bolsa is open from 9 am to 6 pm. A standard ticket costs 12 euros. However, there are a few discounts available:
Student/Schools/Senior – 7.50 euros
Kids under 12 – Free entrance
If you are a resident of Portugal, you can enjoy free entrance into all National Museums and Monuments on Sundays and holidays until 2 pm.
Related Tours