With a thriving international community, Portugal is considered one of the best countries to move to in Europe for expats. Navigating the transition to life as an expat in Portugal can be an exciting journey, but it's not without its challenges, especially when it comes to finance and taxes. It's not uncommon for expats to make mistakes when moving to Portugal which could be easily avoided through expert advice. Let's take a look at 9 mistakes expats make when moving to Portugal.
1. Not exploring before choosing a city
From the cosmopolitan city of Lisbon to a more calm and affordable life in the countryside of Alentejo, Portugal is a diverse country. Each location offers its own lifestyle, cuisine, climate, and even cost of living. A common mistake expats make when moving to Portugal is not visiting different cities beforehand and moving to a main city blindly.
While a holiday will never truly represent the real thing, exploring a wide variety of places in Portugal will help you better understand what life could look like and make the right choice.
This is what's known as a "scouting trip", a sneak peek into your future life in Portugal. This trip will help you choose the best city to live in Portugal for you, discover the everyday routine, and maybe even visit schools and houses. We recommend visiting as many cities as possible, and not neglecting areas such as the interior.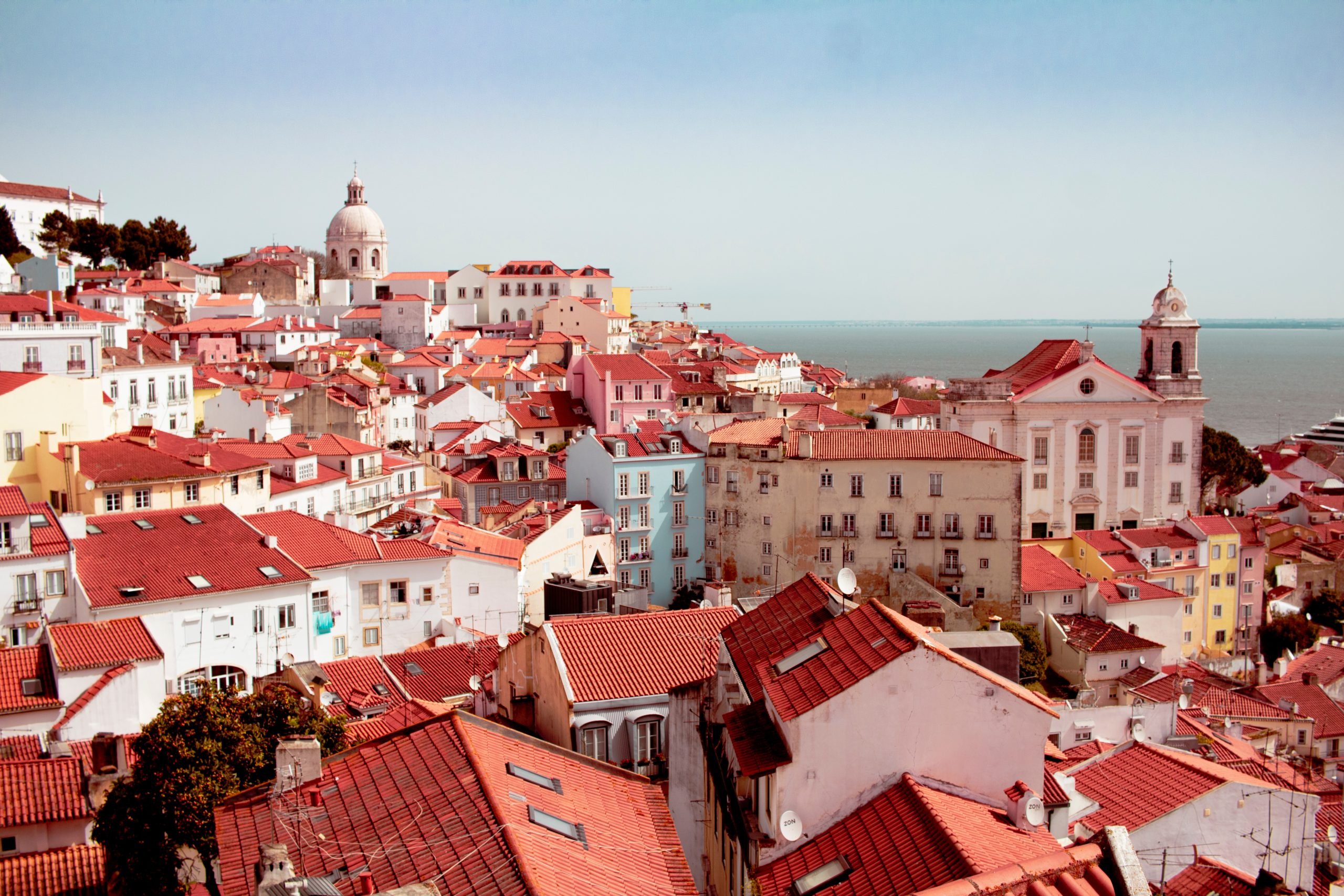 2. Lack of professional financial planning
A lack of financial planning often comes hand in hand with not getting professional financial advice. A move to a new country entails a significant financial burden, regardless of your income and lifestyle.
Expats often assume financial planning is unnecessary as they have always felt confident back home, but this is one of the largest mistakes made, often leading to larger issues down the road.
When moving to Portugal, it's crucial that you carefully consider your finances, including income, expenses, assets, and liabilities. Most importantly, expats need to understand their tax obligations in Portugal which to the average person, can be quite complex.
Many expats opt out of professional financial advice due to the cost, but it ends up costing them more in the long run as they miss out on substantial tax cuts and investment opportunities.
Want to become part of the large community of expats in Portugal? Sign up for Holborn Assets' live webinar on tax efficiency and financial planning. Find out all about the financial perks of moving to Portugal and have all your burning questions answered. The event is scheduled for November 8 at 6 pm (Lisbon Time).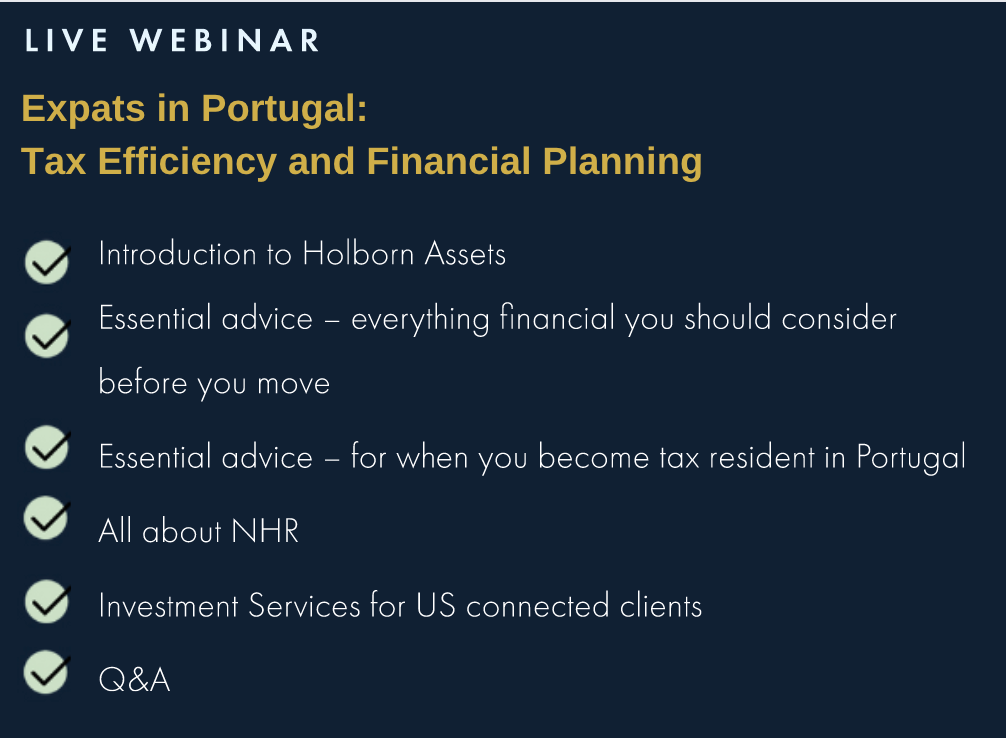 3. Not taking advantage of the NHR program
The Non-Habitual Residency (NHR) program can save you a large amount of money on taxes as an expat. This tax regime offers reduced tax rates and even full tax exemptions on foreign-sourced income for the first 10 years of residence.
Introduced in 2009 to attract talent to Portugal, the NHR tax regime is available to all new tax residents in Portugal that were not Portuguese tax residents for the 5 years prior. To apply, you also need to stay in Portugal for at least 183 days a year and you need to obtain residency.
Expats working in Portugal under the NHR tax regime only pay a 20% flat rate on personal income tax, if their work is considered "high value". Keep in mind that if the general rate was applied, someone making around over 50.500 euros a year would pay 45% in income tax.
Other benefits of the NHR program include exemptions for dividends, capital gains, and rental income.
The best way to navigate an NHR program application is to have experts do it for you, including the process of acquiring a residency visa, obtaining a NIF, and more.
4. Not researching fees and charges
When moving to Portugal, it helps to research different options on costs and fees related to services such as banking, insurance, and investments. There is a large range of prices out there, so you want to make sure you get the fairest deal.
You don't need any surprises when it comes to unexpected fees and charges, so finding a financial expert that can guide you will make sure you avoid this.
5. Not considering the cost of living
Portugal is often hailed as an affordable country with a low cost of living. Those coming from abroad, in particular, will find their purchasing power goes a long way in Portugal. The cost of living in Portugal is around 40% lower than in the United States.
However, its affordability is highly dependent on where in Portugal you are planning to move to. Cities like Lisbon and Porto are becoming increasingly more expensive, particularly when it comes to property prices.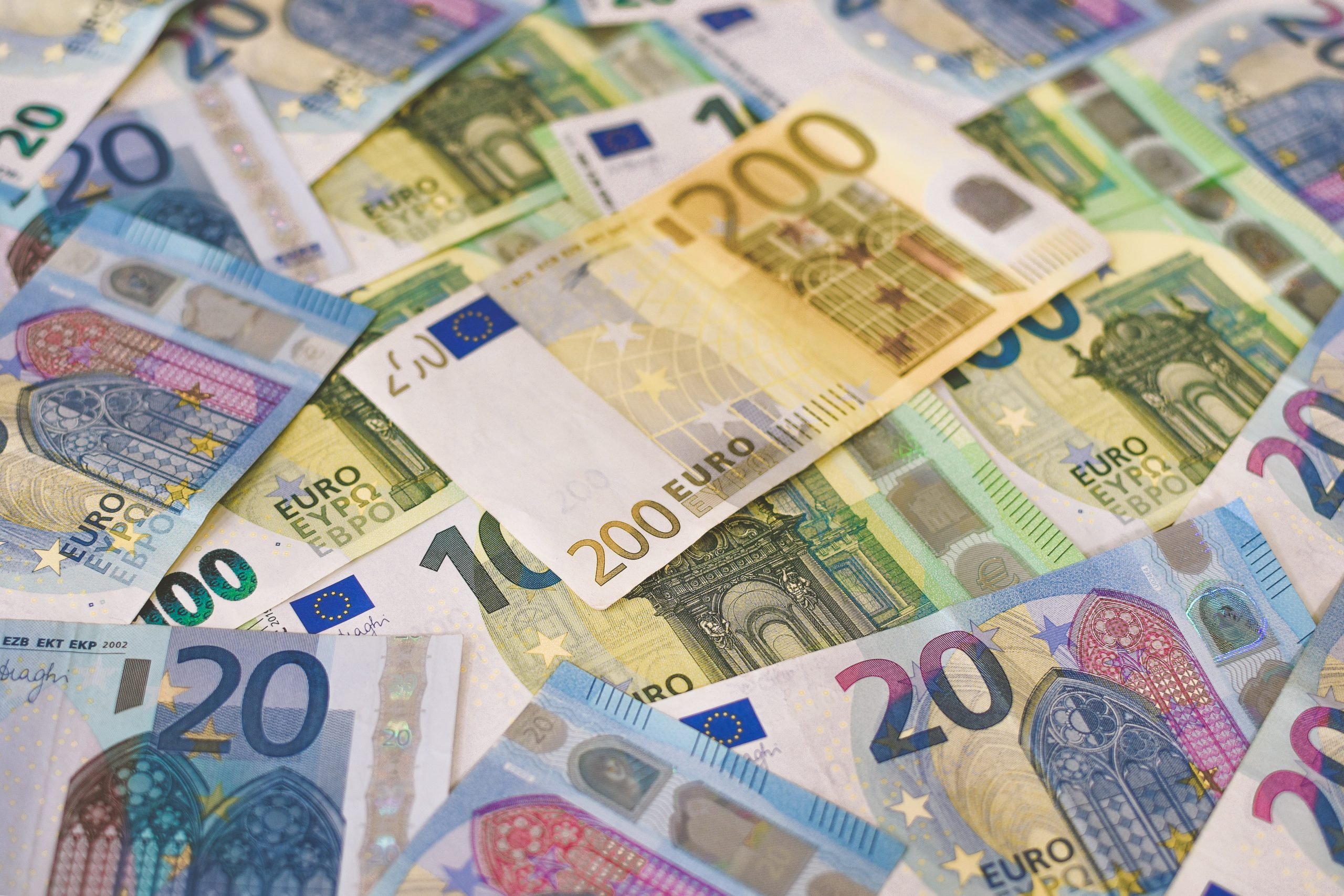 6. Forgetting to get a Portuguese bank account
Many expats put off opening a Portuguese bank account or think it's unnecessary to open one at all. If you want a smooth move, opening your bank account should be one of the first things you do after you've obtained your fiscal number (NIF).
From paying bills to getting a sim card, having a Portuguese bank account will make your life much easier.
A lot of banks also allow you to open your bank account remotely through a firm that will also request your NIF for you. This way, you have your bank account ready to go even before you move.
There are multiple national and international banks operating in Portugal, including private national banks, regional cooperative banks, and public retail banks. Here are the most popular banks in Portugal:
Caixa Geral de Depósitos
Novo Banco
Banco BPI
Barclays
BNP Paribas
Activo Bank
Banco N26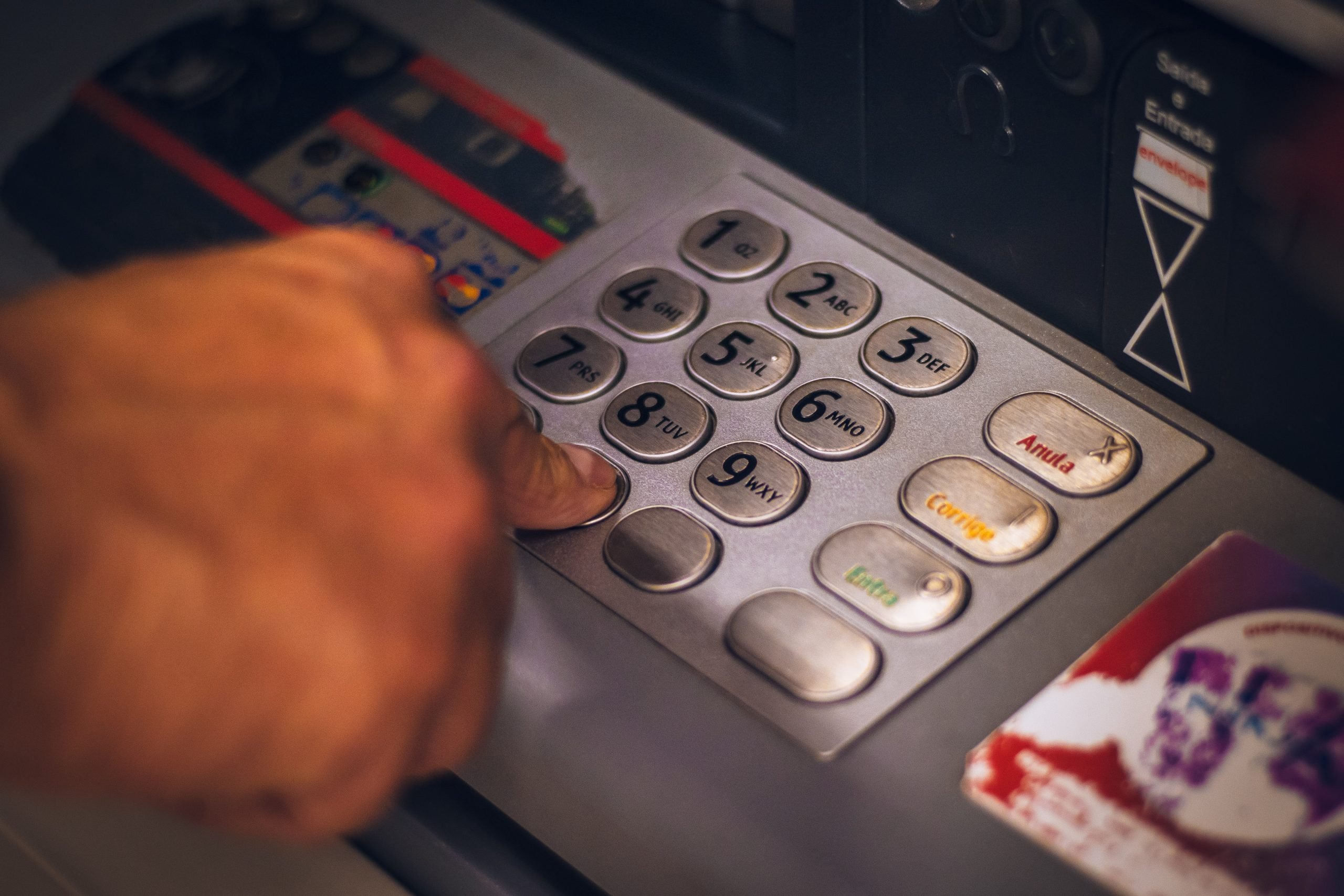 7. Not learning about the Portuguese tax system
The Portuguese tax system is incredibly complex, especially for newcomers. It's important that you learn about the tax system to make sure that this move is right for you financially. Not only income tax, but it's also important to consider property tax, inheritance tax, social security payments, and more.
We have a comprehensive guide on the Portuguese tax system, but the best way to ensure tax efficiency relating to your specific case is to talk to a professional.
8. Underestimating Portuguese bureaucracy
Portugal's bureaucracy is oftentimes hard to navigate, especially if you are applying for residency or a specific tax regime. It is a common trait of Portuguese society, as well as in other European countries like Spain.
The relaxed pace of life in Portugal can result in long waiting times, especially in public services like healthcare and obtaining important documents. Even simple tasks can involve filling out unnecessary forms and making numerous calls to different entities.
When planning your move, don't underestimate the way in which bureaucracy might affect it. Whether you're buying a house and waiting on documents or trying to apply for a visa, processes can take their time. This is particularly true if you are doing everything on your own, especially in another language.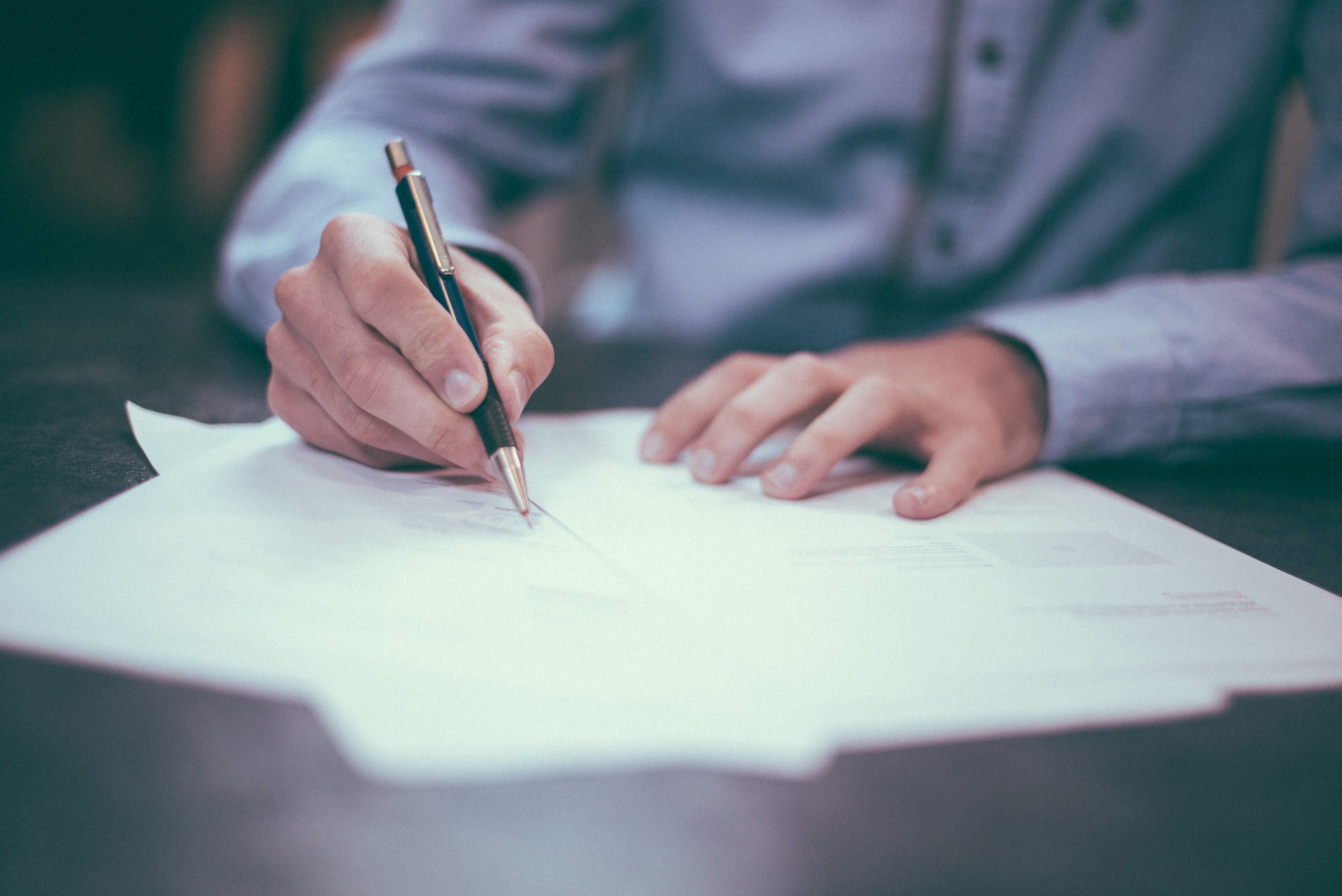 9. Not getting private health insurance
As a resident, you will be able to access the Portuguese public health care system. Because of this, many expats make the mistake of not getting private health insurance. It's important to note that the public system is overloaded and you might wait weeks for certain appointments.
Therefore, having private healthcare insurance will make your life easier and ensure you get the care you need. Without insurance, appointments in the private sector can cost over 100 euros and you could spend hundreds of euros on basic blood work, for example.
You can opt for national or international private health insurance and the cost will depend on the amount of coverage, as well as your age. The average price for health insurance is around €50, but again this can increase depending on various factors.