Thousands have been making the choice every year to relocate their lives to the Mediterranean country of Portugal. Between 2011 and 2021, Portugal's immigrant population increased by a whopping 40%.
With a population of around 10 million people and thousands of kilometers of coastal shore, this small country is making strides as one of the top places to relocate to in Europe. Moving to Portugal is a life-changing decision that allows you to enjoy a relatively affordable cost of living while maintaining a high quality of life.
Portugal boasts more than 300 days of sun, a relatively warm climate all year long, and beautiful natural landscapes. Whether you are looking to move to a coastal town, rural area, or a major city such as Lisbon, preparation is key.
Our Ultimate Guide to Moving to Portugal has everything you need to know. From how to find housing and the work culture to taxes and the cost of living, this guide makes sure you are more than prepared to relocate.
Pros and Cons of Moving to Portugal
If you are considering moving to Portugal, here are some pros and cons commonly expressed by immigrants that relocated to the country.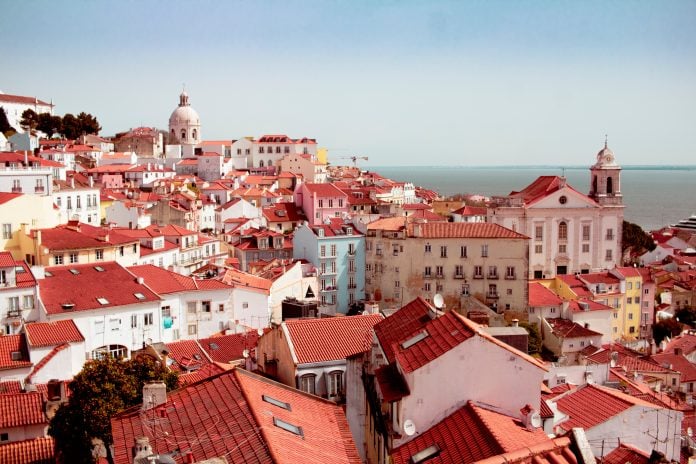 Pros
(Mostly) free public healthcare
Free public education in Portuguese
300+ days of sun
Arguably affordable
NHR tax regime
Attractive visas
Large international community
Cons
No central heating or AC in most houses
Bureaucracy
High energy bills
Overcrowndess due to tourism in Spring and Summer (Main cities & Algarve)
Learning Portuguese is helpful for government services
Cost of Living in Portugal
The cost of living in Portugal will vary by city. Let's take a look at the average cost of living for Lisbon and Porto. Keep these in mind if you are planning to move to Portugal, but it's much cheaper to live in rural areas.
While in cities like Porto and Lisbon a single person can live with around €1,500, in other areas €1,000 is enough (after tax). If you make more than €2,000 a month, you can live very comfortably in Portugal.
Cost of Living in Lisbon
Lisbon is around 40% less expensive than Amsterdam and London.
For a single person, expect to need a bit less than €1,500. Let's take a look at these costs:
Housing & Utilities: You can get a one-bedroom in the city center for around

€830, but this can go up to €1,000.

Utilities, including electricity, wifi, etc, won't cost you more than €150 a month.
Transportation: Public transport is extremely affordable at €50 a month.
Groceries: Food shops should not run you more than €200 a month.
Healthcare: You can use the national health service (SNS) as a legal resident. If you want to access private healthcare, insurance is around €50 a month.
Eating Out & Leisure: Budget around €200 a month for restaurants, concerts, going out, and any leisure activity.
Cost of Living in Porto
Porto is more affordable than other European cities, including Lisbon, due to the rent in particular. Porto's rent prices are 20% lower than in Lisbon and a whopping 65% lower than in London.
For a single person, expect to need a bit less than €1,300. Let's take a look at these costs:
Housing & Utilities: A one-bedroom will cost you around €700 in rent a month, while some can cost up to €1000 or more. Utilities are around €140.
Transportation: A monthly transport pass costs around €35 which is a lot more affordable than renting a car and paying for fuel.
Groceries: Your grocery budget is around €200 a month.
Healthcare: You can use the national health service (SNS) as a legal resident. If you want to access private healthcare, insurance is around €50 a month.
Eating Out & Leisure: Budget at least €150 for eating out in restaurants and exploring the city's culture and nightlife.
Housing in Portugal
Whether you are looking to rent or buy in Portugal, the housing market has seen a boom all over the country. While prices are perceived as affordable to many expats, these are detrimental to the cost of living for the general population.
When moving to Portugal, you should figure out if you are looking to purchase real estate or rent to a landlord. Purchasing a house can have visa benefits in some areas, but we will get into that later on.
Before we get into it, just known that central heating is extremely rare in most Portuguese houses.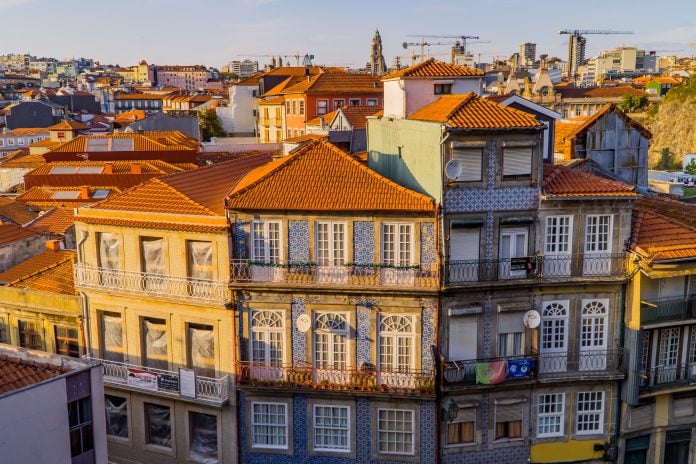 Renting in Portugal
Finding a rental: Adverts
You will likely have to look for an apartment or house to rent online, as, without the right connections in Portugal, word of mouth will be difficult.
When you're searching online, you might be shocked to find that most adverts include little information. Many might just say "T1 available in Leiria" without the price and with a low-quality photo.
You will have to contact the person directly. We recommend calling rather than sending an email!
Can you negotiate rent prices in Portugal?
In Portugal, rent prices are usually negotiable. It is never seen as rude to try to negotiate. However, it can be harder to negotiate your rent price down in Lisbon, particularly between February and October when landlords rent to tourists for shorter periods.
A discount of around 10% is a lot of times possible. Just make sure not to accept any shady deals without a contract to save money. We'll explain this in the next section.
Lack of Contracts
An unusual factor about the renting culture in Portugal is that you might not get offered a contract which is not advisable.
Many landlords choose not to declare their rental income with the tax authorities. These do not pay the tax for non-tourism properties, which is set at 28%. This is obviously illegal.
As a tenant, you will have no protection against rent increases and the security of your deposit. If you need a rental contract for a residency permit, this is also a huge issue.
While you could get a 28% discount on your rent, your tenant rights won't be ensured.
Tenant Rights
Having an official contract will make sure your tenancy rights are protected under Portuguese law. Portugal is one of the best countries to live in regarding tenant rights. Tenancy laws in Portugal tend to favor tenants as it can be hard for landlords to evict tenants on long-term contracts.
Let's take a look at some of your rights as a tenant in Portugal:
People living in a place for over 15 years that are over 65 years old or people living with disabilities cannot get evicted

Protection laws against harassment and discrimination by a landlord

If a landlord needs to renovate a home and the tenant needs to leave the space to do so, the landlord must find temporary accommodation for the tenant in the same region.

The tenant also has the right to be refunded for any paid renovations that are necessary.

Tenants in Portugal have the right to live in a rental with their family up to the third degree and their partners.

Tenants can also have three extra guests at any time.
Rental Contracts
What do you need for a rental contract in Portugal?
To rent an apartment in Portugal, you will need your Individual Tax Identification Number, also known as a NIF, and your identification documents.
A rental contract in Portugal, known as a Contrato de Arrendamento, is the same as anywhere else, a document establishing the duties and rights of the landlord and tenant.
A rental contract will include:
The identification of the landlord and tenant, including date of birth, nationality, and civil status
The address of the house
The number and date of the house's license
The rent amount and when it must be paid. It might also include whether the rent can be altered. If not, the rent will be altered per inflation rates
The date of the contract
Rental Deposits and Guarantors
A rental deposit in Portugal usually amounts to two months' rent. However, many landlords also require a guarantor, also known as a fiador. If you can't provide a fiador, you might be asked to many a lot more rent upfront, usually 6 to 12 months.
A guarantor is someone who will be legally obliged to pay your rent if you are unable to pay the landlord. The guarantor must be Portuguese, which can be tough if you are new to the country. They must also prove that they have the financial means, usually by submitting tax returns or payment slips.
However, a bank can also be your guarantor for a fee through a service called Garantia Bancária.
Buying a House in Portugal
If rather than renting, you can afford to buy a house in Portugal, this could be a great choice.
Although during the 2008 economic crisis, the Portuguese real estate market was hit hard, today, buying property in Portugal won't only provide you with a home but a sound investment. The real estate market has been growing in value all around the country.
Buying a home could potentially even land you Portuguese citizenship if you are eligible to apply for a Portugal Golden Visa.
To buy a house in Portugal, all you need is a VAT identification number, known as a número de identificação fiscal (NIF) or número de contribuinte in Portugal. Anyone can get this by opening a Portuguese bank account or through a tax office in the country.
The best way to buy real estate is to contact a Portuguese real estate agency for help. You can also check out houses and their prices on Idealista.
What are some good real estate agencies in Portugal?
Mortgages in Portugal
If you are not yet a resident, this impacts how much you can borrow for a mortgage. Non-residents will only be offered loans up to 65-75% of the value of the home or the sale price (whichever is lower), while fiscal residents can borrow up to 90% of the sale price (whichever higher).
Most banks will also not allow your existing debts and your new mortgage payments to go over 35% of your monthly income. Portuguese banks will usually give you a mortgage that runs for 25 years, sometimes up to 30.
When applying for a mortgage with a bank, make sure to get proposals from multiple banks so you can find the best deal. These are written in Portuguese, so hire a translator.
Here are some mortgage-related fees that you might need to pay:
Deed registration: 1%
Mortgage arrangement: 1%
Mortgage administration: 1%
Non-refundable commitment fee: around €600
Survey and appraisal: €500–€800
Legal fees (optional): at least €1,000
You'll also need to gather the following documents to apply for a Portuguese mortgage:
ID
Current proof of residency
Proof of income
Documentation of existing rent, mortgage, and debt obligations
Bank statements (last 60 days)
Proof of deposit (last 60 days)
Property details (Contract, property plan, or more)
Property Taxes: How much tax do you pay for buying a house in Portugal?
Property owners in Portugal need to pay three main taxes to the government:
1. Municipal Property Tax (IMI)
The IMI translates to Imposto Municipal Sobre Imóveis. The IMI rate differs by the municipality, and the money is invested into public infrastructure. This is why areas with larger houses tend to have more funds to invest in infrastructure, such as Cais.
The IMI rates usually range from 0.3% to 0.45%. To calculate the IMI, you multiply the value of the tax asset with the IMI rate. The IMI is paid yearly in your finance portal.
You must pay the IMI every year. For example, if your property is valued at €500,000 and you live in the municipality of Cascais with a rate of 0.34%, then your yearly IMI is €1,700. You can see the house's value in the property's caderneta, and it is often not the value you paid for it but lower.
You can be exempted from the IMI if your annual taxable income of the whole household does not surpass €15,295.
2. Property Purchase Tax (IMT)
The IMT is also known as the Imposto Municipal sobre as Transmissões Onerosas de Imóveis. This tax is paid when a house is bought in Portugal, so it is a one-time payment for buying a house.
The rate of the IMT will depend on the type and value of the property, as well as whether this property is a principal or secondary residence.
This is how you calculate the IMT = value of the deed or net worth tax (the larger amount) x rate – tax reduction. You won't have to pay IMT if you buy a house in mainland Portugal and the price doesn't exceed €92,407.
IMT usually will range between 2% to 8%, depending on the case. However, properties acquired by companies located in a "blacklisted jurisdiction" pay 10% for IMT.
3. Tax on Stamps (IS)
You'll also need to pay an Imposto de Selo, a stamp tax on contracts, loans, documents, and more. The rate also changes depending on the property and task, but it is usually between 0.4% and 0.8%.
For example, for a mortgage of five years, the stamp duty tax is 0.6%.
Step by Step: Buying a House in Portugal

Where to Live in Portugal
Portuguese cities are welcoming internationals with open hands, many even having thriving expat scenes to make sure you will not feel alone. From seaside views to a countryside or cosmopolitan life, here are our top 5 places to live in Portugal.
With 87 different nationalities, the capital of Portugal provides a high quality of life for those coming from abroad. Lisbon has heavily invested in public infrastructure and has quality schools, transportation, and hospitals. Lisbon also has a thriving cultural and nightlife scene, with excellent museums, restaurants, bars, and clubs.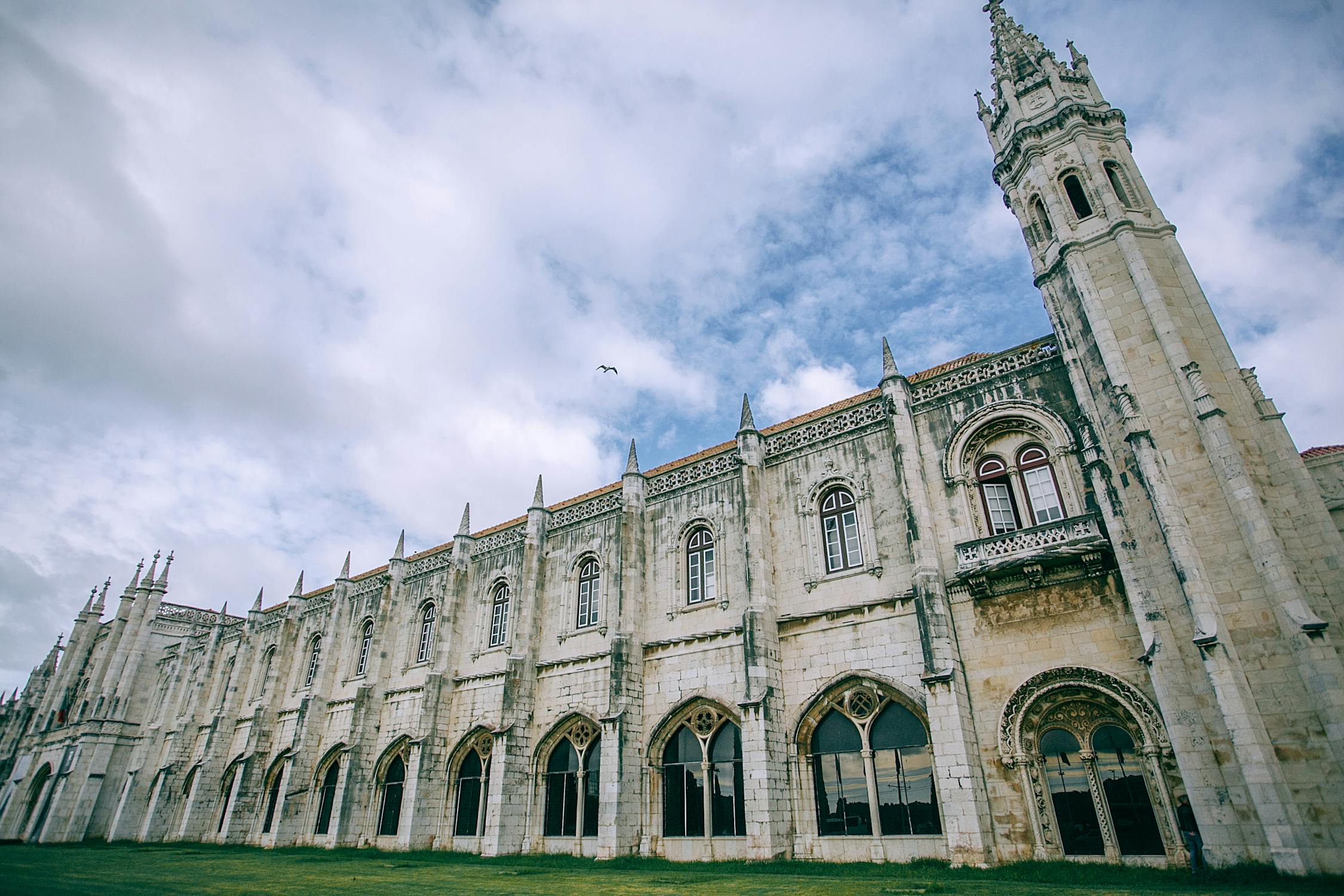 The second-largest city after Lisbon, many expats, digital nomads, and retirees from abroad live in Porto. Porto essentially has everything Lisbon offers but has a lower cost of living. From a UNESCO World Heritage historical center to one of the best cuisines in the country, Porto is one of the best cities in Portugal to live in.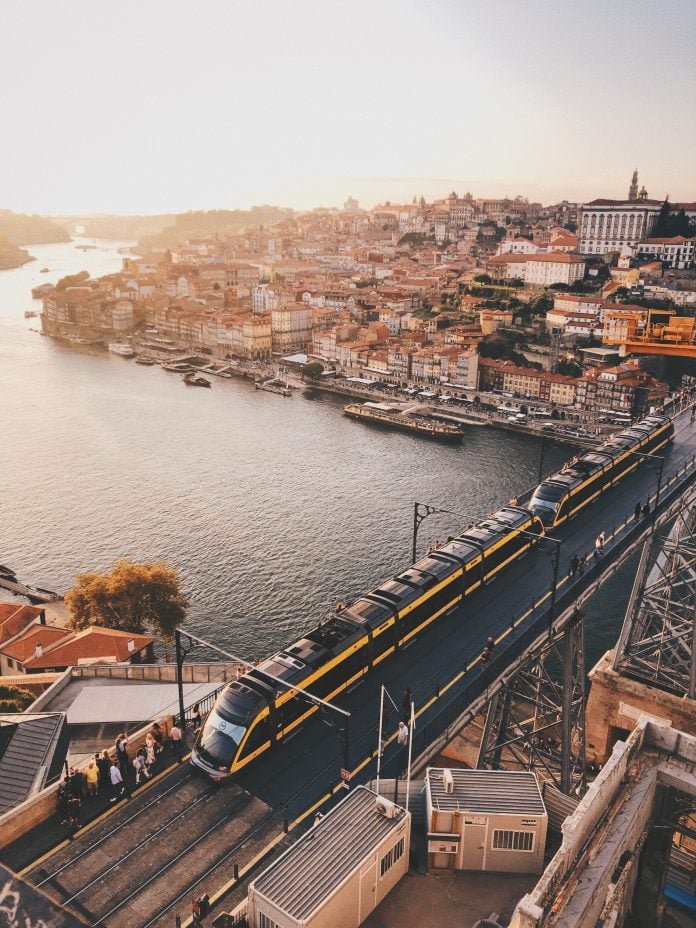 Less than 15 kilometers from Lisbon, Sintra is known for stunning properties that once belonged to royal families and romantic greenery. You can find some of the most beautiful properties in Sintra, particularly if you're looking for a countryside life, where you are still close to the hustle and bustle of the town center.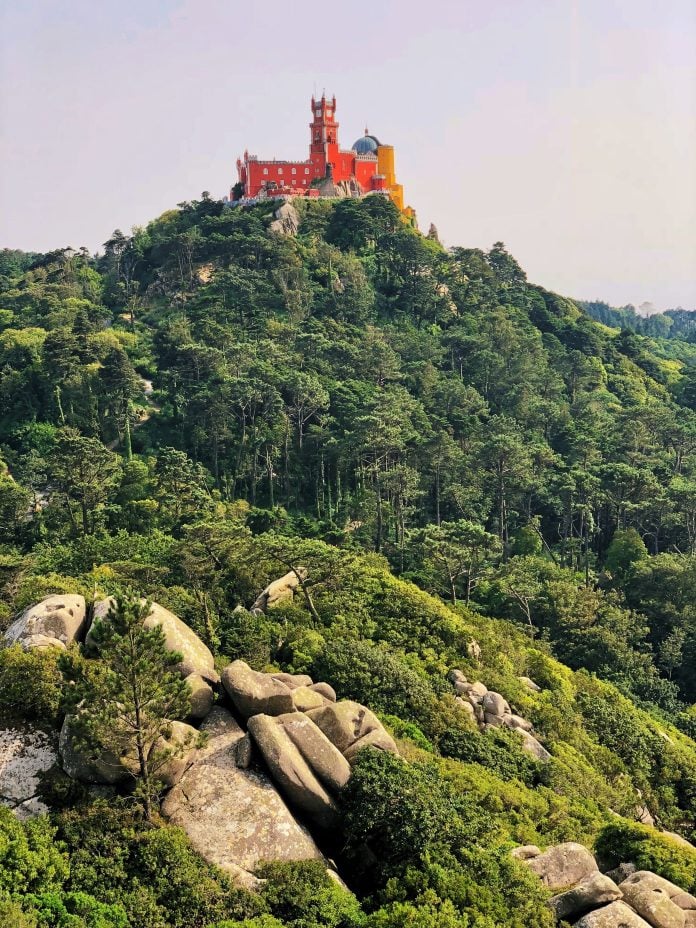 Located on the Portuguese Riviera, Cascais is one of the richest municipalities in the whole of Portugal. Cascais has a 30-kilometer seacoast with some of the best beaches in the country, as well as quality restaurants and the largest casino in Europe. This place is a top choice to raise a family due to its nature, clean parks, and quality public schools.
Located on the island of Madeira, Funchal is the home to many internationals, particularly retirees, due to its year-round sunny weather. The city is built between mountainous cliffs, offering views of the Atlantic ocean. If you want to live the island life but still experience a city environment, Funchal is the place for you. It has some of the best weather on the island due to its location in the South, having the most hours of sunlight in Madeira.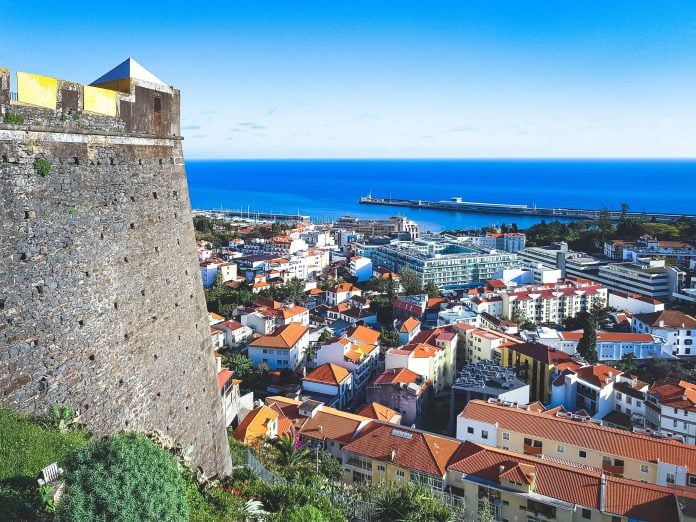 Best Places to Live in Portugal
Healthcare in Portugal
Portugal takes 12th place in the World Health Organization (WHO)'s ranking of healthcare systems. Portugal has quality healthcare available at both the private and public level, the latter through the Servico Nacional de Saude (SNS).
Remember that the emergency number in Portugal is 112, which connects you to an ambulance, police, and fire services.
Public Healthcare
All residents in Portugal can access universal healthcare, which is mostly free. The public health system occasionally charges low amounts (less than 20 euros) for particular treatments, prescriptions, and specialists. However, children under 18 and people over 65 can enjoy 100% free healthcare.
To access public healthcare, you must register with your local council, called a junta de freguesia. After successfully registering with your health center, you will be given a Portuguese healthcare numero, a numero de utente. This number will be used whenever you access public healthcare services.
Private Healthcare
Residents can also choose to access the private sector if they prefer. The private sector is naturally an added cost, but that can be covered through medical insurance.
Private healthcare is less expensive than in most countries, with an appointment costing around €40 to €50. However, certain doctors will charge higher prices at around €100, particularly specialists such as dermatologists.
The average price for health insurance is around €50, but again this can increase depending on various factors such as age and existing illnesses.
Guide to Healthcare in Portugal
International Schools in Portugal
Public schools in Portugal are 100% free. However, while English is taught as a second language, the education is provided in Portuguese. Portugal has a diverse range of private international schools with curriculums from all over the world, such as the American High School Diploma and the International Baccalaureate (IB).
However, keep in mind that the tuition for these can range anywhere between €7,000 to almost €20,000 a year, depending on the school.
If you want your children to be enrolled in an international school, here are our top three favorites:
1. Deutsche Schule Lissabon – German School, Lisbon
Founded in 1848, this German-speaking school is the second oldest German school in a foreign country. Despite its quality of education, it is one of the most affordable out of our favorite international schools.
The school has a little over 1,000 students and a staff of 145 teachers and educators. Made up of 8 buildings, the primary school and social sciences have their own buildings. The school also has a library with around 12,000 books, 2 IT rooms, an auditorium, as well as a pool and terrace.

2. St Julian's School, Carcavelos
Founded in 1932, St Julian's is the largest British International School in Portugal with a strong record of academic achievements with around 45 different nationalities. For those 17 and 18 years old, the school offers the International Baccalaureate (IB), a prestigious diploma. A
long with an international curriculum, the school has a Portuguese section where children between the ages of 6 and 15 can access the Portuguese national curriculum.

3. Carlucci American International School of Lisbon (CAISL), Sintra
CAISL has over 700 students of 57 different nationalities. The curriculum includes an American collegial preparatory leading to the American High School Diploma with the option of pursuing the International Baccalaureate Diploma (IB) in the last two years of high school. Students who opt for the IB Diploma will also graduate with an American High School Diploma.
CAISL has a library media center with over 40,000 print items, fully equipped science laboratory classrooms, art, and music classrooms, a state-of-the-art 450-seat theater, cafeteria, and snack bar, 1400m2 covered gymnasium, as well as more than 10,000m2 of outdoor sports fields.

International Schools in Portugal
Working in Portugal
In the last few years, there has been a growth of internationals working in Portugal, making up 3.2% of the working population in Portugal. However, this is still quite low in comparison to other European countries. Let's take a look at what you can expect trying to find work in Portugal.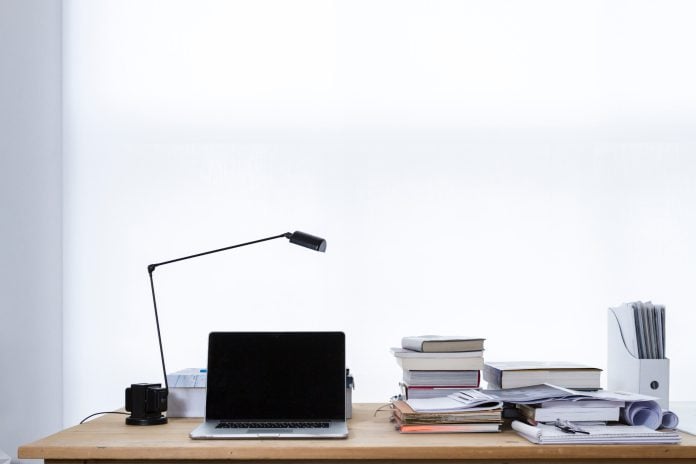 How to find a job in Portugal?
Portugal is still recovering from the 2008 economic crisis so finding a job isn't always easy. However, if you have the right academic qualifications and past work experience, you can find a good job in Portugal, although salaries are not high.
Most jobs in Portugal require you to speak Portuguese. However, there are many jobs out there, particularly in larger companies, that also tend to pay better salaries that are English speaking. You can also live and work in Portugal remotely as many companies offer this opportunity.
To find a job in Portugal, we suggest searching on the following websites:
Salaries in Portugal
Portuguese salaries are low. In 2020, the average gross monthly salary in Portugal was €1,314, around €18,000 yearly (including holiday bonuses). Considering the average salary in the US is at least €50,000 and in the UK, it's around €40,000, Portugal falls behind.
However, if you can find a job in certain industries and positions, you could make more money. The highest salaries are attributed to managerial positions in operations general management (Tourism), medical management, legal counsel, purchasing management, and industrial boardroom positions. Many in top management positions, particularly in Lisbon, are making over six figures.
What's the minimum salary in Portugal?
In 2021, the national minimum wage in Portugal was around €775 per month, and €9,310 per year (with 12 payments per year). The minimum wage has risen in the last few years. In 2010, the minimum wage in Portugal was less than €550.
Labor Rights in Portugal
Even if you are not a Portuguese citizen, you have the same rights as a worker in regard to salary, working conditions, and social security. Let's take a look at some of your labor rights and laws working in Portugal:
Minimum working age of 16
Maximum work week 40 hours
Maximum daily work period 8 hours
At least one day of rest a week
Night work pay increased by 25%
Work on a rest day or public holiday leads to 50% wage increase
22 working days of holidays + 12 mandatory public holidays + 2 optional holidays
Christmas allowance, which is a 13th-month salary. Paid by December 15
Access to parental and maternal leave
Expat Guide to Working in Portugal
Taxes in Portugal
The Portuguese tax year runs from 1 January to 31 December. Workers must complete their tax returns for 2021 between 1 April and 30 June 2022. Self-employed people can pay their tax in three installments, July, September, and December.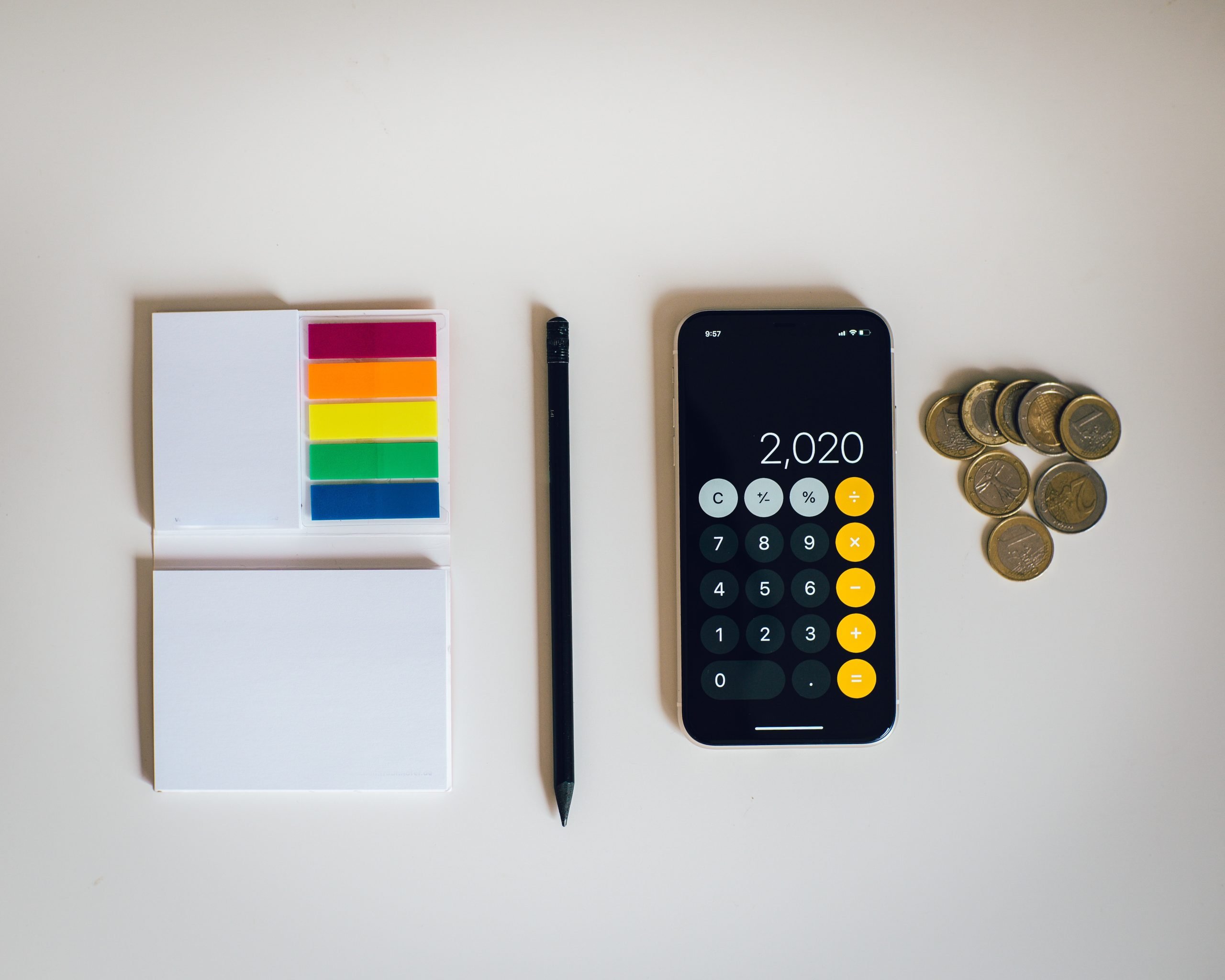 Non-Habitual Resident (NHR) Tax Regime
If you are moving to Portugal, you might be eligible for the Non-Habitual Resident (NHR) tax regime. The NHR tax regime in Portugal attracts thousands of residents by offering reduced tax rates and even full tax exemptions for the first ten years of residence. The NHR tax regime was introduced in 2009 and is available to all new tax residents in Portugal that were not tax residents in Portugal for the 5 years prior.
Income Tax under NHR
Those who work in Portugal (freelance or regular employment) under the NHR tax regime only pay a 20% flat rate on personal income tax (IRS). To be considered "high value", the job must be related to activities of scientific, artistic, or technical character. See what you would save below with a high-value tax rate under the regime. Below, you can see how much you would save under this regime.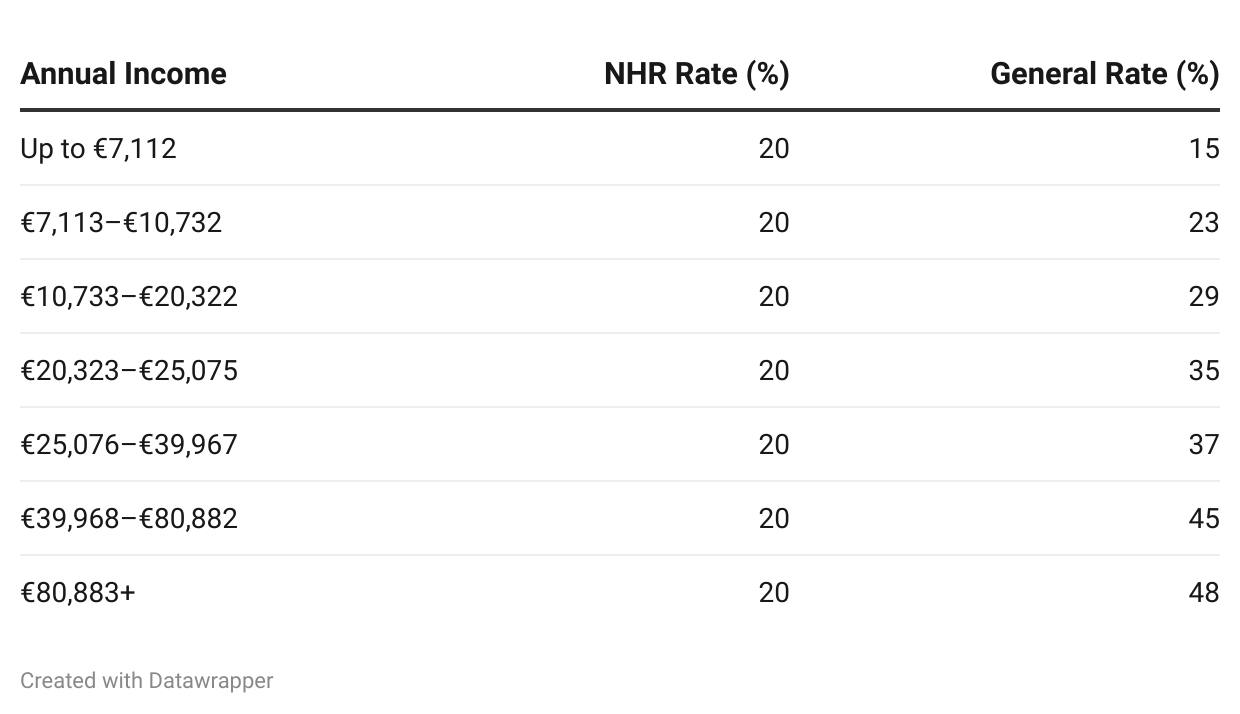 You will also not pay any tax on dividends, interest, royalties, capital gains, rental income from real estate outside Portugal, and income from employment in another country.
VAT in Portugal
Known as IVA in Portuguese, VAT is paid by consumers when purchasing goods and services. The seller receives the VAT and then pays it to the tax authorities.
The VAT rate varies around Portugal. For mainland Portugal, the rates are either 6%, 13%, and most commonly 23%. In the Azores, the VAT rate is either 5%, 10%, or 18%. In Madeira, the VAT rate is either 5%, 12%, or 22%.
Self-employed people and companies that produce, market, or provide products and services in Portugal must pay the VAT to tax authorities.
Corporate Tax in Portugal
Corporate tax is set at a flat rate of 21% on taxable profit, slightly below the EU average. Small and medium-sized businesses paid a discount fee of 17% in mainland Portugal, 11.9% in Madeira, and 12.5% in other areas on their first €25,000 of taxable profit.
If your company turns over more than €10,000 a year, you'll need to pay VAT. Along with corporate tax, you need to pay a surcharge to your local municipality, at around 1.5% on the profit charged by the regional municipality.
Social Security Contributions
If you are working in Portugal, either employed or self-employed, you will also have to pay social security, which will one day assure you a retirement pension.
The Portuguese Social Security is a system that also secures the basic rights of citizens and ensures equality in opportunities, providing measures of support such as unemployment allowances, paternal leave, and other financial support.
Employees pay 11%, while their employers pay 23.75%. Those who are self-employed pay 21.4%.
Visas for Moving to Portugal
If you are an EU national, you do not need a visa to move to Portugal. However, if you are a non-EU/EEA/Swiss national, the most famous Long Stay Residency visas in Portugal are the Golden Visa, D7 Visa, and D2 Visa.
All of these visas share similar benefits. From being able to travel freely within the Schengen area, being able to study and work in Portugal, family reunification, and eventually being eligible for Portuguese citizenship, the perks are endless.
For a more detailed look at each visa, take a look at our guides for each: Golden Visa, D7 Visa, and D2 Visa.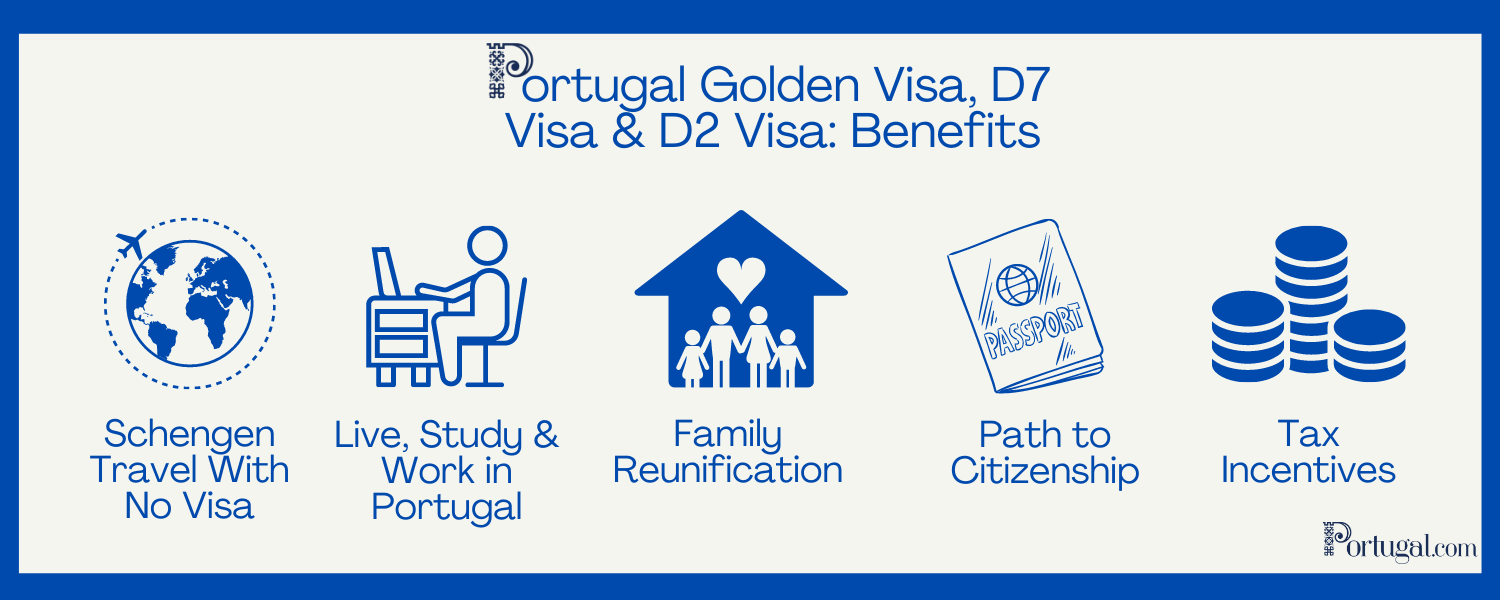 The Portugal Golden Visa might be suitable for you if you have the funds to make an investment in the country. It allows non-EU citizens to get a long-term residency permit and eventually citizenship.
There are five types of investments with different capital requirements: real estate, investment fund, capital transfer, job creation, and donation.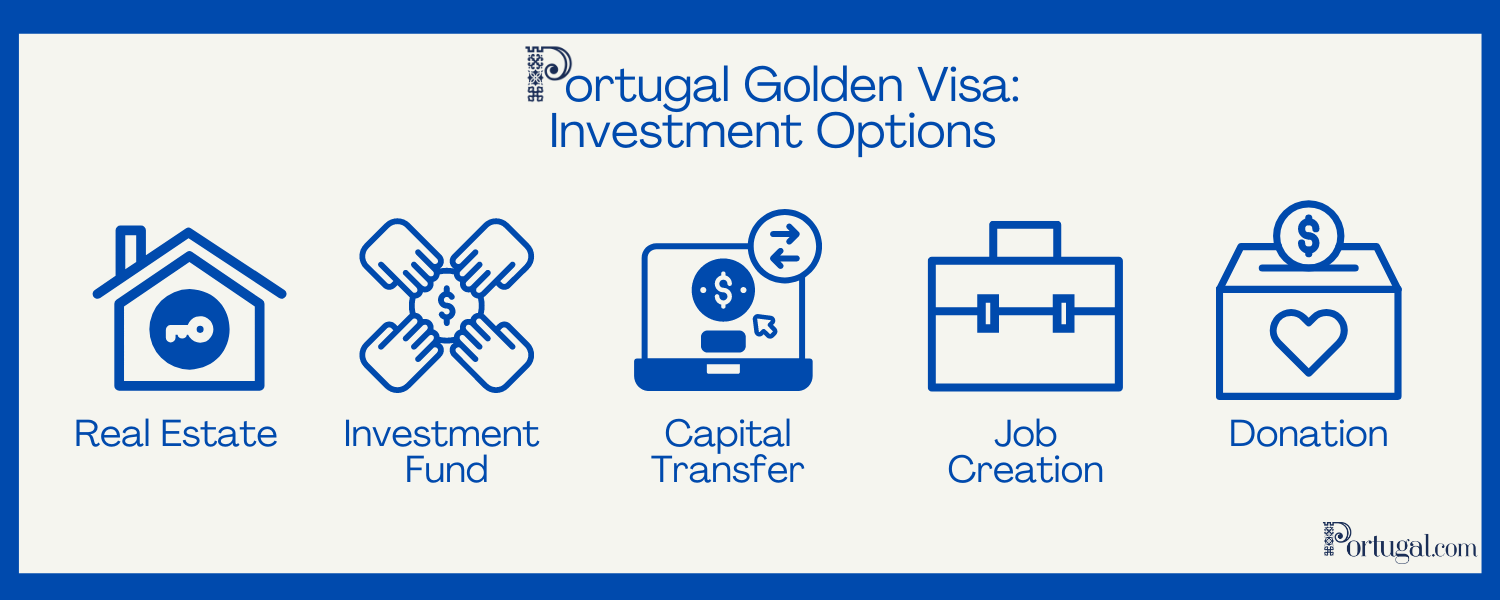 Real Estate: Purchase real estate in a low-density area of Portugal for €400,000 or a property that is over 30 years old in an urban rehabilitation area and renovate it for at least €350,000. You can also just purchase property for €500,000 with fewer restrictions. (Lisbon, Porto, and coastal towns are no longer eligible)
Investment Fund: Spend a minimum of a €500,000 subscription in a qualifying Portuguese investment fund that supports Portuguese businesses.
Capital Transfer: This is the most expensive option, a €1.5 million capital transfer. You must show proof of bank transfer deposits to Portugal from a foreign account that adds up to this amount.
Job Creation: Either create a minimum of ten new full-time jobs in a Portuguese business that you own or invest a minimum of €500,000 in an already existing Portuguese business and create a minimum of five new full-time jobs in that business within three years.
Donation: Invest a minimum of €250,000 in preserving national heritage in Portugal or invest a minimum of €500,000 in a research and development activity in Portugal.
The Portugal D7 Visa also called the Retirement or Passive Income Visa s suitable for remote workers and retirees. It requires no investment!
This visa is for non-EU/EEA/Swiss citizens who have a reasonable passive income. This income can come from real estate, a retirement pension, a salary, etc.
The minimum passive income required is €8,460 per year for the main applicant. For a spouse, you must add 50% to this (€4,230), and for a dependent child, you must add 30% to this (€2,538).
The Portugal D2 Visa is offered to entrepreneurs, freelancers, or independent service providers from outside the EU/EEA/Switzerland looking to reside in Portugal.
If you want to start a business or startup in Portugal, transfer your existing one to Portugal, and invest in a business in Portugal, this could be the visa for you.
To be eligible, one must invest in the company's share capital, which immigration firms advise should be at least €50,000.
You must also show that you have the financial ability to sustain yourself while living in Portugal and apply with a viable business plan.
Weather in Portugal
The weather in Portugal is all around moderate, but it still varies by location. Mainland Portugal has a Mediterranean climate, with average temperatures of 10-12°C in the north, mostly mountainous, and 16-18 °C in the southern lowlands.
Madeira and Azores, on the other hand, tend to be wetter and hotter due to their geographical location. You can read more information about the average temperatures in Portugal.
The climate also varies by season:
Winter: High levels of rainfall in the northwest, drier in northeastern regions with snow. The Central region is usually wet and humid, while the south is warmer.
Spring: Rain in the first half of spring all over the house, and then sun and warmth come at moderate temperatures.
Summer: Hottest time of year in Portugal. Extreme temperatures in central and south of Portugal with a chance of wildfires. Very little rain in these parts, except in the north.
Autumn: Moderate showers and colder breezes.
Learning Portuguese
Over 215 million people around the world speak Portuguese, and it is the 6th most spoken language in the world. While you do not necessarily need to learn Portuguese if you are not planning on staying long, if you are moving long-term, this is advised.
Although most young adults in main cities indeed speak Portuguese, this is not the case for everyone. You will also find that accessing government services without knowing the language is very difficult.
Here are other platforms to learn Portuguese online:
Portuguese Social Etiquette
Portugal has a distinct set of social norms and etiquette rules that have been passed down for generations. If you are moving to Portugal for the first time, many of these might surprise you. It is your choice whether you would like to abide by these, of course. Some of them are highly traditional and gendered. Here are some general Portuguese social etiquette rules:
Men greet each other by shaking hands. If they are close friends, they might shake hands with a pat on the back, like a half hug.

Women greet men and other women with two kisses. The first kiss goes on the right cheek and the second on the left.

Strangers do not usually greet each other in passing in large cities, but they usually do in smaller villages.

Gifts are a sign of respect, not bribes. In a business environment, it's common for companies to send gifts to their business clients.

Rejecting any gift is seen as very offensive.

Bring a gift for the host if you are going to someone's house for dinner. This can be a bottle of wine or dessert.
Talking about how much money you make is frowned upon. Never ask people about their salary.
Arriving late to personal gatherings is normalized, but doing so at professional ones is seen as rude.