Lisbon, the vibrant capital of Portugal, is known for its rich history, culture, and stunning architecture. Lisbon has something to offer everyone from its iconic hills, winding streets, and colorful buildings to its vibrantfood scene and lively nightlife.
To truly experience all that Lisbon has to offer, taking a tour or partaking in a unique experience can be a great way to discover hidden sides of the city and learn about Lisbon's history.
To help you choose, here are the 6 best Lisbon tours and experiences for an unforgettable day in the Portuguese capital. Keep in mind that all tours allow free cancellation if done at least 24 hours beforehand. Let's dive in and start planning your perfect Lisbon adventure!
Why not enjoy a half day private tour for a personalized experience that is tailored to your own interests? With the help of a knowledgeable personal driver, create a customized itinerary that suits your preferences, and explore the city's rich history and culture in a personalized way.
It's your choice – stroll along the charming narrow streets of Alfama, marvel at the panoramic views from a hilltop castle, or visit the iconic UNESCO-recognized monastery and the scenic coast of Belém.
With the added convenience of hotel or port transfers, you can sit back, relax, and let your private driver take you on an unforgettable journey through Lisbon. You can even stop at the delicious pasteis de Belem if you have a sweet tooth!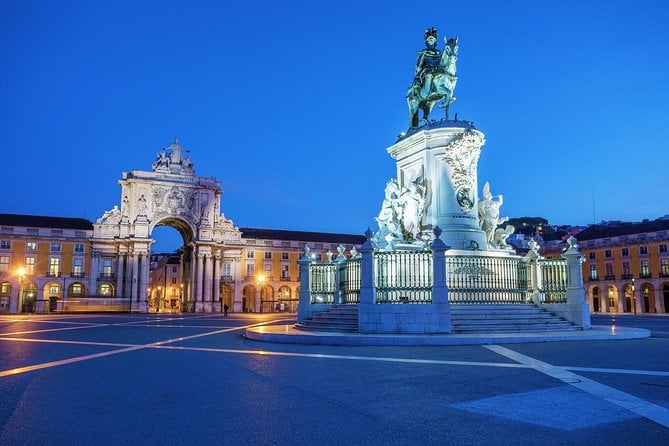 You're not fully experiencing Lisbon without a fado night out. Fado is a traditional music style that became known in the old neighborhoods of Lisbon such as Alfama. This style of music was sung in taverns, beginning in the 19th century and is now a UNESCO-listed musical genre.
This experience allows you to experience the best of Portuguese culture and cuisine with an intimate dinner and show in the Alfama District. Indulge in a delicious dinner of authentic Portuguese cuisine while listening to live musicians performing traditional Fado music.
You will also explore the city's illuminated landmarks by night, including the National Pantheon and Lisbon Cathedral, on this evening tour. With hotel pick-up, dinner, and a guided city tour included, this small-group tour offers a personalized and unforgettable experience.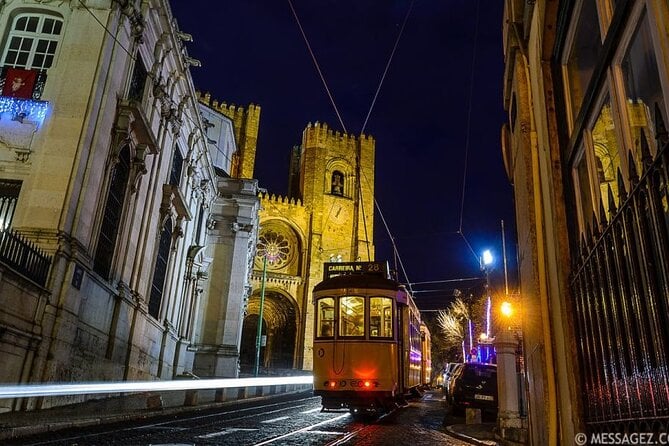 The perfect activity for a summer or winter day, with kids or without, this half day sightseeing tour on a private electric tuk tuk is a great way to explore the city. YOu will get to learn all about Lisbon's history and culture, while aboard an eco-friendly vehicle.
The tour stops at all the major attractions, such as Alfama and Mouraria, the historic neighborhoods, as well as Praça do Comercio and Belem. The tuk tuk also stops at the best Lisbon viewpoints for photo ops of the city.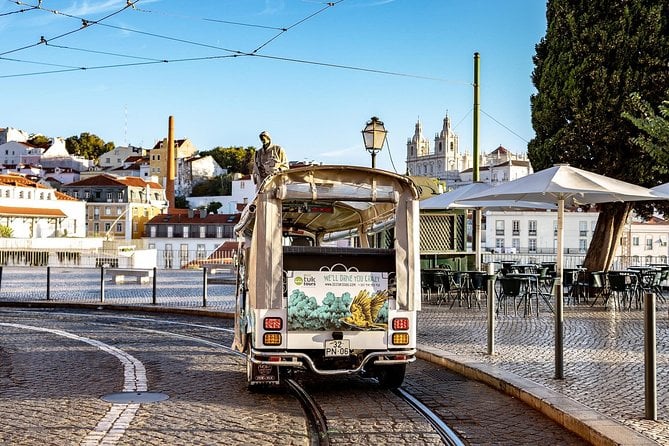 Lisbon is a city best seen by foot. On this small group walking tour, you immerse yourself in the rich culture and history of the city as you stroll through the cobblestone streets of Alfama, admire the turn-of-the-century architecture in Chiado, and marvel at the monumental landmarks of Baixa.
Your expert guide will take you to hidden cafes and boutiques, and share local stories and traditions, including the famous Fado music. Discover various city highlgihts, including the beautiful Carmo Church, bustling Commerce Square, and the historic Rossio Central Station.
This intimate tour is perfect for first-time visitors and anyone who wants learn about Lisbon's past and present!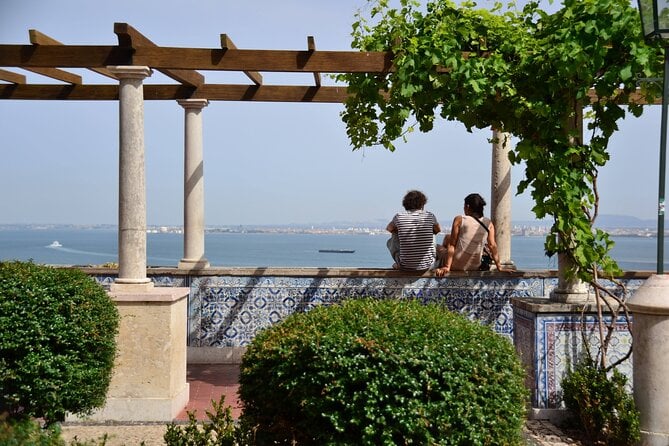 What better way to get to know the Portuguese than through their food? Embark on a culinary adventure through Lisbon's neighborhoods and learn about the the secrets of Portuguese cuisine. With small group sizes, you can expect a personalized and unforgettable food tour. This tour takes you on a journey through Alfama, Baixa, and Mouraria, where you'll get to enjoy various tastings with your guide.
From delectable pastries to savory meats and seafood, and even local liqueurs, you'll get a taste of the diverse flavors of Portugal. Along the way, you'll also learn about the history and cultural significance behind each dish, providing a truly immersive experience.
The great thing about Lisbon is its proximity to nearby towns. We definitely recommend taking a tour to Sintra and Cascais to experience the best of Portugal's architecture and nature in this small group day trip tour from Lisbon.
On this tour, explore the Sintra Natural Park, uncover hidden trails and caves at Pena Park, and witness the breathtaking bluffs of Roca Cape – the westernmost point of continental Europe.
Take a guided tour of the stunning Pena National Palace, followed by a scenic drive along the Atlantic Coast to the charming town of Cascais, where you can take a leisurely walk through the town and enjoy its scenic beaches. With a limited group of only 8 people, you can enjoy a personalized and intimate experience on this unforgettable day trip from Lisbon.