Fátima, located in the Santarem district in Central Portugal, is a spiritual city that attracts over 8 million visitors annually. The iconic Sanctuary of Fátima, known for the Miracle of Fátima, intrigues both Catholics and atheists alike.
If you're staying in Lisbon or Porto but want to experience this site, several Fátima tours are available, both private and group, to take you to Fátima for a day.
To help you choose, here are the top 4 Miracle of Fátima tours for 2023, but book quickly as these tours sell out fast due to the location's popularity with religious pilgrims. Keep in mind that all tours allow free cancellation if done at least 24 hours beforehand.
A lot of the best tours out there do not only stop at Fátima, but also at nearby cities. Embark on a small-group guided day trip from Lisbon to explore Portugal's rich heritage and stunning countryside, including Fátima, Óbidos, and Nazaré.
Visit the Sanctuary of Fátima, where three children saw an apparition of the Virgin Mary in 1917, and learn about its significance as a pilgrimage site.
You will also get o discover the medieval town of Óbidos, experience the life of a fisherman in the seaside village of Nazaré, and marvel at the UNESCO World Heritage-listed Batalha Monastery.
With a maximum of only 8 people, this small-group tour ensures a more personalized experience with your guide.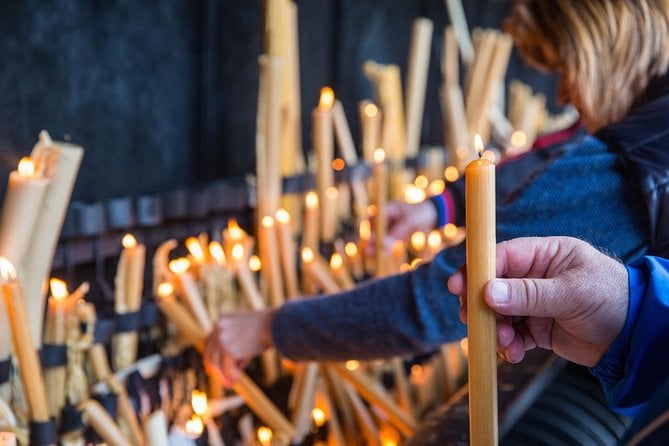 Another incredible tour is this affordable one departing from Porto that allows you to discover Portugal's rich culture and religious history with a day trip to Fatima and Coimbra. With an expert local guide, this small-group tour ensures a personalized experience.
Explore the Sanctuary of Our Lady of the Rosary in Fatima and attend mass at the sanctuary's basilica, immersing yourself in the local religious culture.
Next, visit the university town of Coimbra, known for its prestigious university and informative walking tour. Learn about the history of the Old Cathedral of Coimbra and admire its Romanesque architecture. Keep in mind that the university tour fee is not included in the tour price.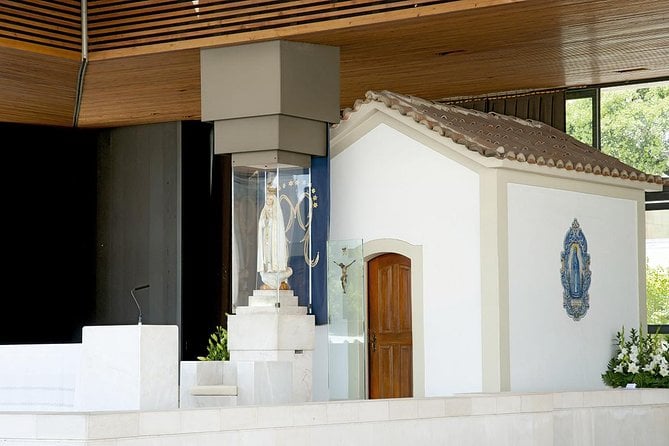 Take a journey on this private tour to Fátima and Coimbra from Porto, allowing you to see these cities in a personalized way. You will get to experience one of the world's main religious cities, on a private 8-hour tour.
Explore the beautiful Sanctuary and visit the village where the three little shepherds were born. Learn about the faith that moves many pilgrims each year.
In the afternoon, after a few hours of exploring the site of the Miracle of Fátima, visit Coimbra, a student city with one of the oldest universities in Europe. Explore the narrow streets of the city center and discover important references with the help of your expert guide.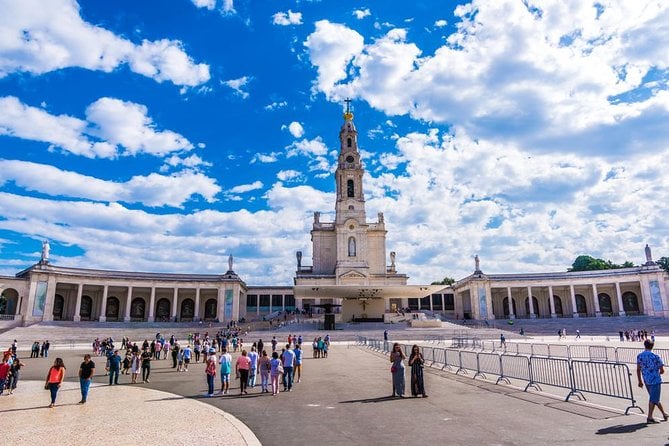 Last but not least, this complete private tour of Fátima, Batalha, Nazaré, and Obidos allows you to explore four key cities in the center of Portugal with your very own guide. Visit the sacred city of Fatima, the Batalha Monastery, the fishing village of Nazare, and the walled village of Obidos, where you can taste the traditional ginjinha liquor. The guide for this tour will pick you up wherever you are in Lisbon and drop you off at the end of the day.