Spring is the perfect time to visit Ericeira, a seaside town, 40 minutes from Lisbon. Visiting Ericeira, the surfing capital of Europe, in Spring allows you to avoid the crowds of the summer while still enjoying amazing weather.
Flowers bloom all over the seaside town, and the cliff views are even more incredible, particularly at sunset. While a few rainy days and the usual Ericeira fog are still common, Spring is all around one of our favorite seasons to visit.
If you are visiting this quaint seaside town on a budget, don't worry! The beauty of Ericeira is that due to its closeness to nature and architecture, there is so much to enjoy that won't cost you a penny. Let's take a look at the best 5 free things to do in Ericeira this spring.
1. Ericeira beach day
Ericeira has some of the best beaches in all of Portugal, including surfing and beaches that are perfect for a relaxing day. A beach day might not be possible in Spring in other places, but you can definitely enjoy one in Ericeira, especially on 20-degree celsius days which become common in late April.
Praia dos Pescadores is the most central beach in Ericeira. Along with being within walking distance from the center, the "Fishermen's beach" features beautiful fishing boats and is a family favorite. Located in a harbor, this beach is sheltered from the wind and has calmer waters than other Ericeira beaches.
Other amazing beaches in Ericeira include Praia do Norte, Praia de Sao Sebastiao, Praia da Ribeira d'Ilhas, Praia do Sul, and Praia do Matadouro.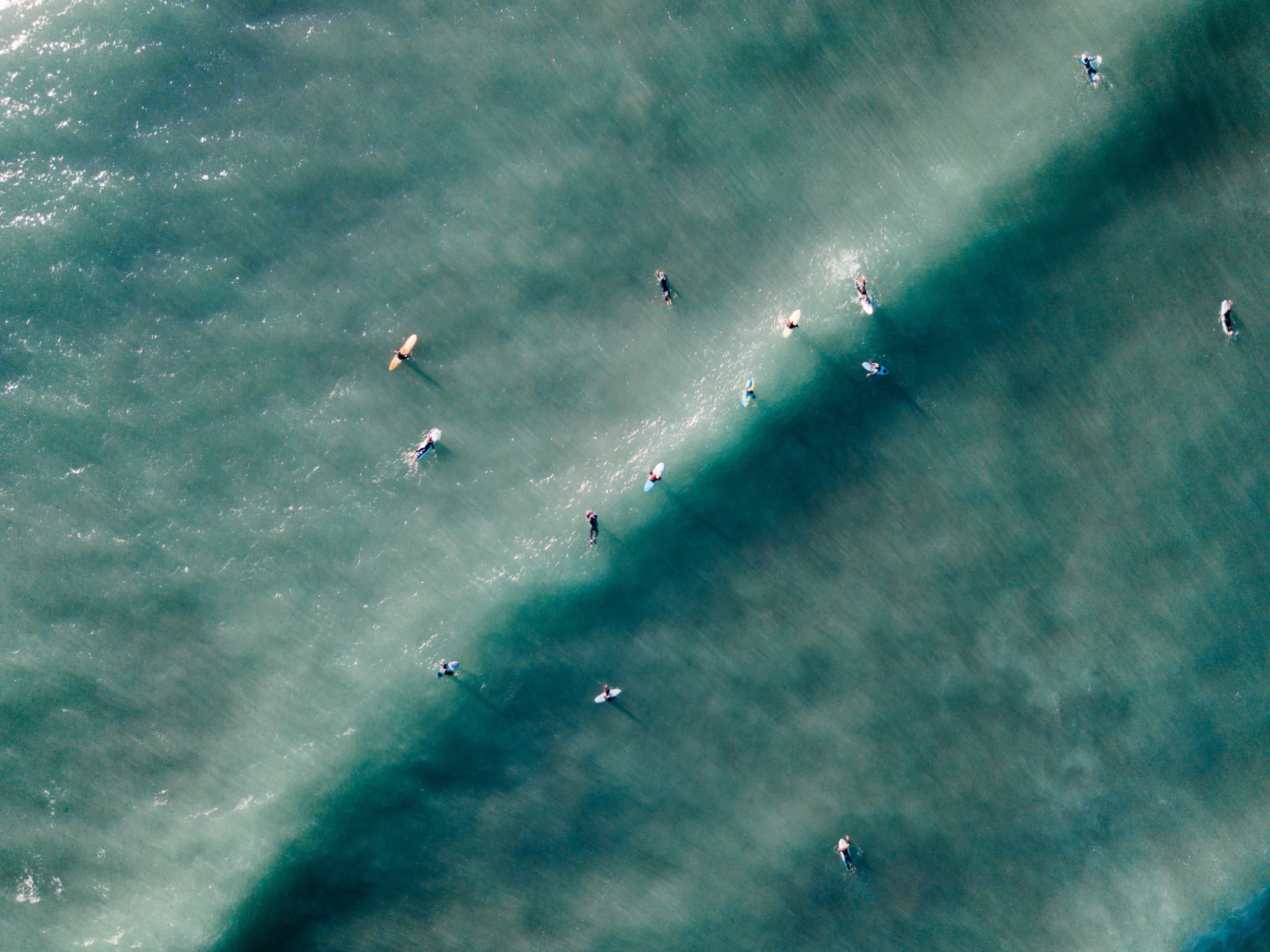 2. Walk along the promenade towards Foz do Lizandro
One of our favorite walks in Ericeira starts in the city center, heading toward Foz do Lizandro. Around a 3.8-kilometer walk along a beautiful promenade, you will get gorgeous views of the cliffs and surrounding ocean.
After walking for around 45 minutes along the promenade, you will reach a open parking lot on top of a beautiful cliff. Take the stairs near the cliff down toward the beach of Foz do Lizandro (stairs featured in photo below).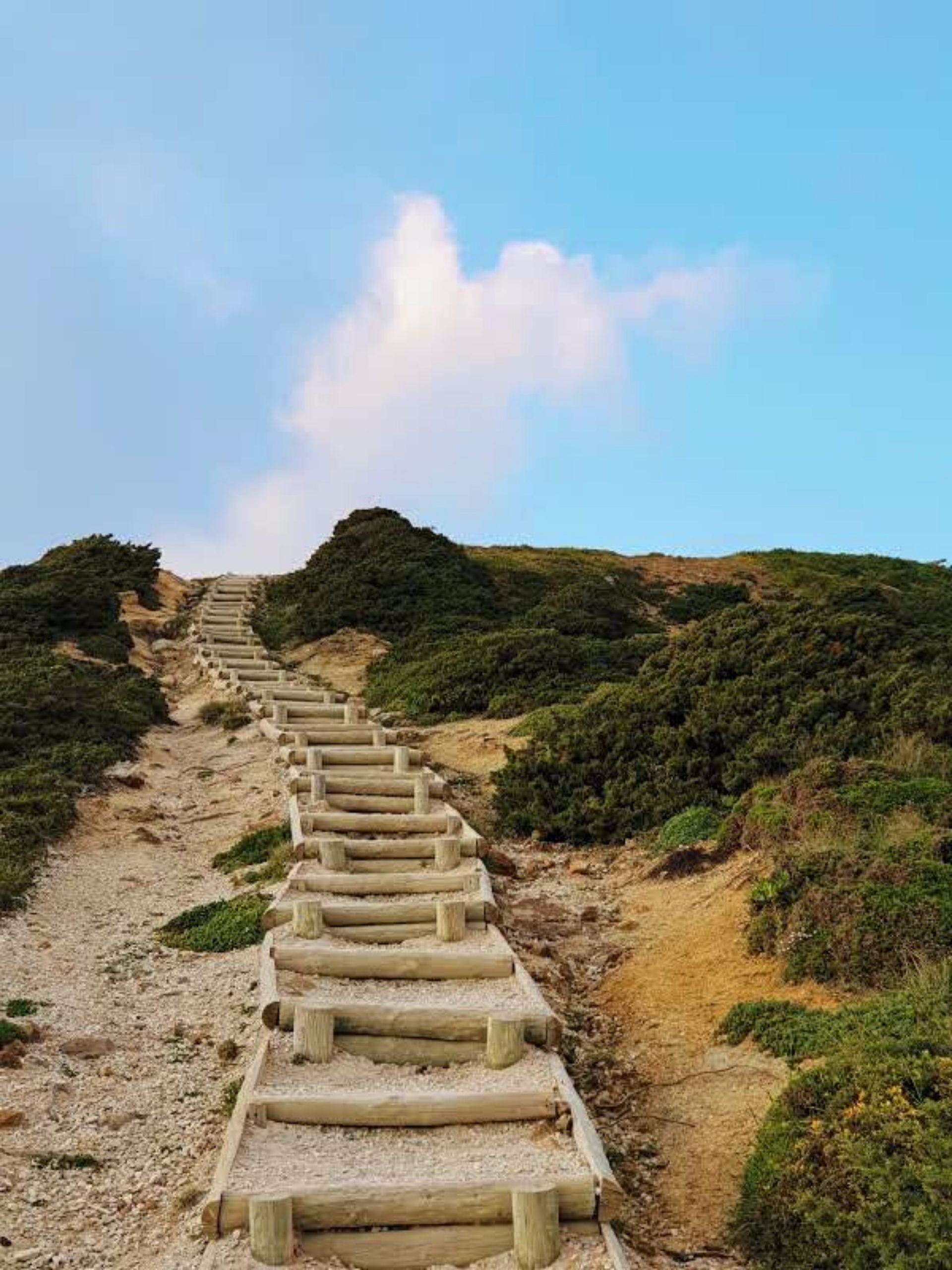 The river Lizandro flows through this beach onto the ocean, providing a warmer alternative to those who do not wish to swim in the colder, more volatile sea.
This beach has various modern bars, restaurants, and even a surf shop for renting boards and booking surf classes. We recommend having a lovely juice at Indigo, a nice restaurant on the sand with an amazing view.
3. Explore the local shops, houses, and churches in the city center
On a beautiful spring day when the trees are blooming with flowers, explore all that Ericeira has to offer. Dating back to the 12th center, Ericeira features beautiful blue and white houses, narrow cobblestone streets, and unique churches.
The Nossa Senhora da Boa Viagem chapel and the Sao Sebastiao chapel are one of our favorite buildings. Exploring the quaint local shops is a must and free activity, as you don't necessarily need to purchase anything (although that requires some self-control).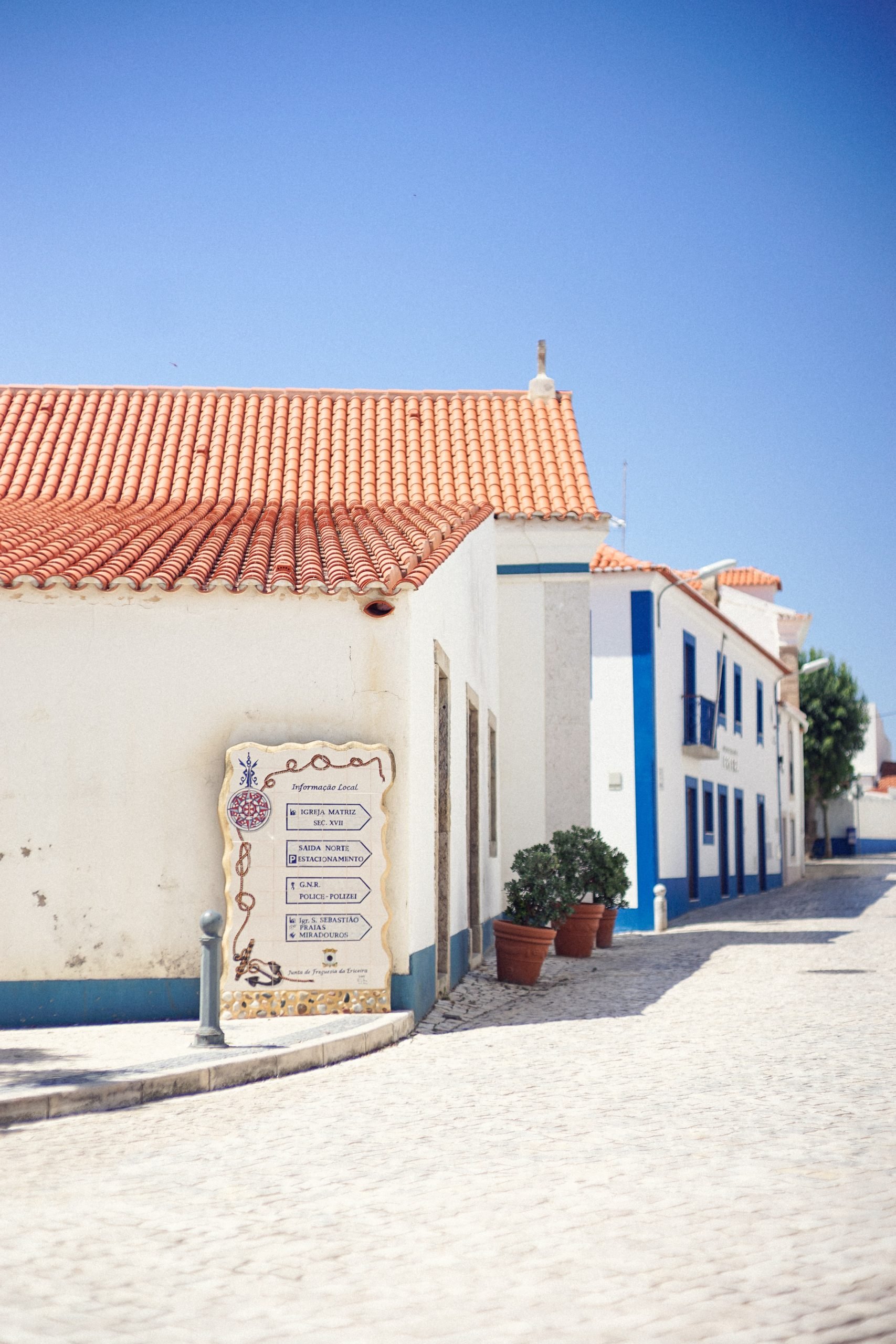 4. Take photos of the Praia dos Pescadores bay
The Praia dos Pescadores is a popular beach in the center of the village of Ericeira. However, it is mostly known for the view it provides, as you can see in the photo below. There are a bunch of gorgeous buildings and cafe with terraces where you can have a coffee and enjoy this stunning view. If the beach calls for you, you can go down a large ramp to get to the sand and enjoy a stroll.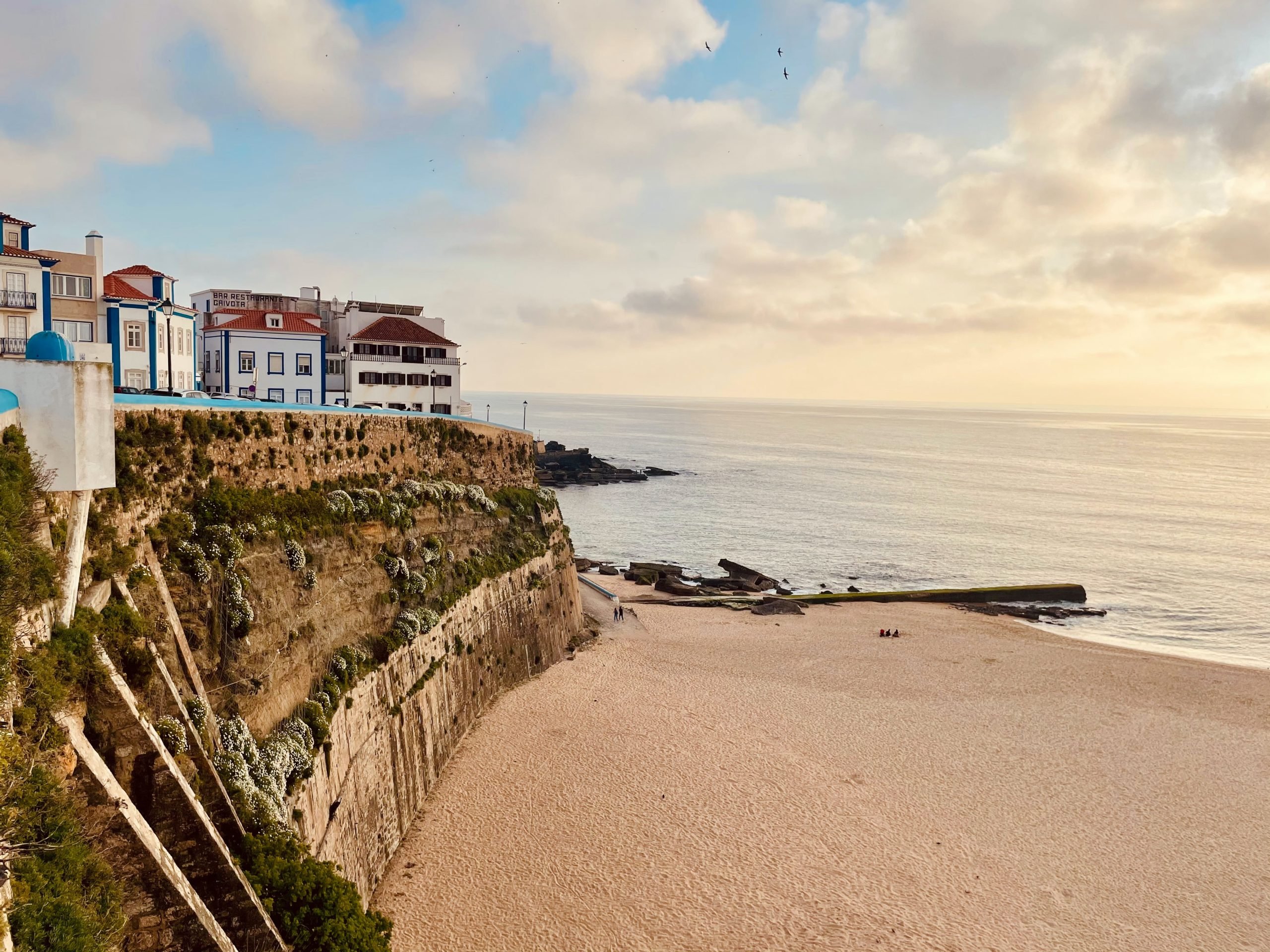 5. Take a hike near Ericeira
Spring is the perfect time for a hike in Ericeira – not too hot, but still warm and sunny. One of your favorite hikes in Ericeira is over 10 kilometers, starting in Ericeira and going through Santo Isidoro, Paco de Ilhas, Marvao, and ending finally in Ribamar.
Alternatively, you can drive 10 minutes away from Ericeira and try out the trails in Mafra. From trails in Tapada Nacional de Mafra to some with views of large valleys, Mafra is more suitable for experienced hikers.