Like fado and wine, soccer is vital to Portugal's cultural heritage. Some of the best soccer players in the world have come out of Portugal and played for the national team.
While worldwide, Cristiano Ronaldo is most well known, there are plenty of Portuguese players that have, throughout the decades, put Portugal on the map. Let's take a look at our 5 best Portuguese soccer players.
Bear in mind, this list is very debatable. You might disagree with the order or even feel like we left someone out. Let us know in the comments below who your top 5 Portuguese soccer players are!
1. Cristiano Ronaldo
Cristiano Ronaldo is not just the best Portuguese soccer player, but perhaps the best in the world (Sorry, Messi fans). Originally born in Funchal, Madeira, CR7 is the captain of the Portugal national team and a forward for Manchester United.
Scoring over 807 goals in his career, Cristiano Ronaldo is the highest goalscorer in the history of men's soccer. He is also one of the fastest soccer players in the world.
Along with winning 32 trophies in his career, Ronaldo has won five Ballon d'ors. He was also ranked the world's highest-paid athlete by Forbes in 2016 and 2017, as he is the first footballer to earn 1 billion dollars in his career.
But where did Cristiano Ronaldo start his career? He began his soccer career in Sporting CP at a young age and then signed with Manchester United at only 18 years old.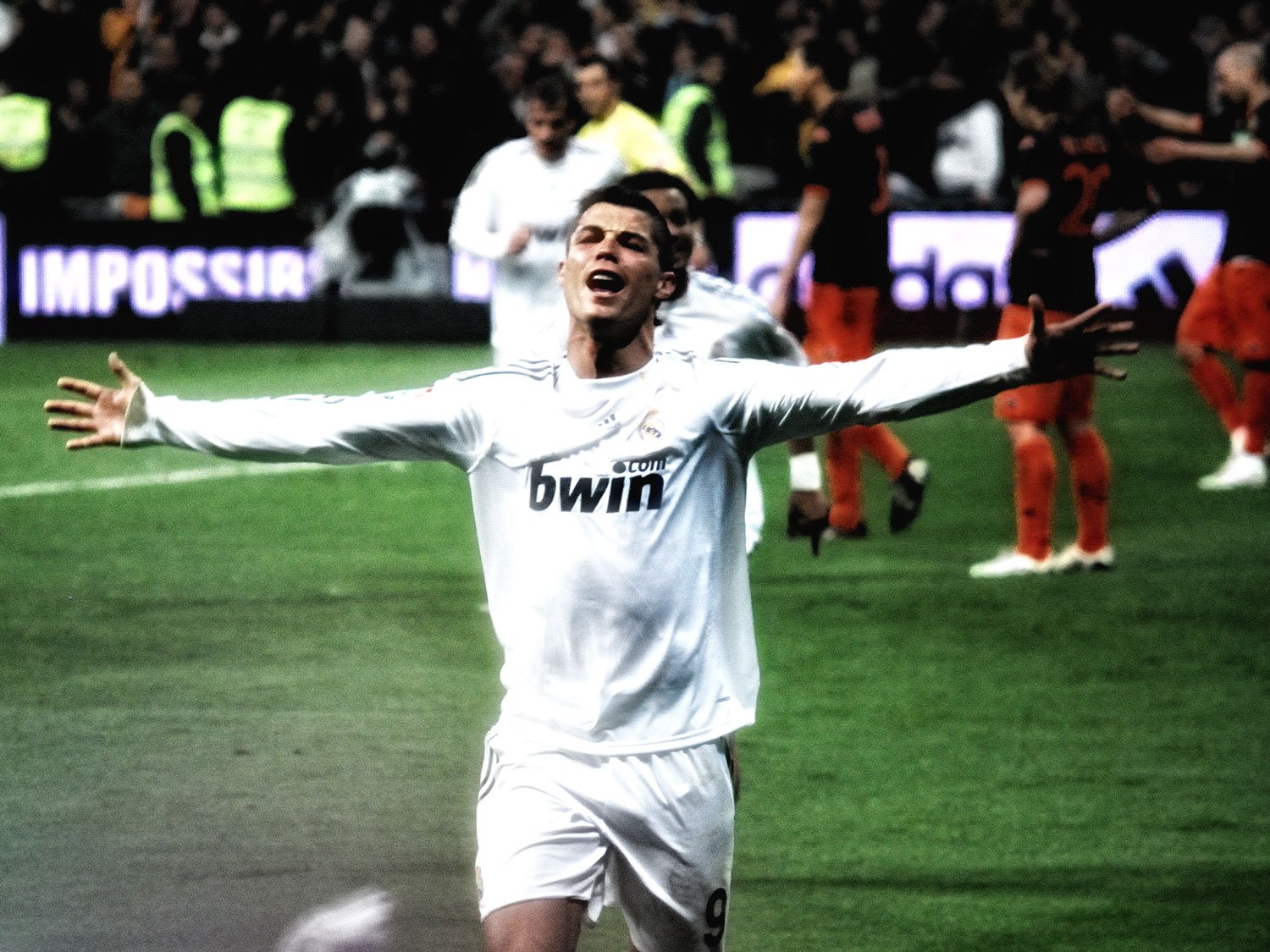 2. Eusebio
Also known as "the Black Panther" Eusebio was a Portuguese soccer player born in Maputo, Mozambique. Many know him as the best Portuguese soccer player of all time, as well as the best player in Benfica.
Throughout his career, he scored 733 goals in 745 games. He helped Portugal reach third place in the 1966 FIFA World Cup and won a Ballon d'Or in 1965. Eusebio was also named European Footballer of the Year In 1965.
Eusebio only retired in 1979, playing until the age of 37 years old. After retirement, he remained an ambassador of football.
He was even elected the 9th best footballer in the 20th century by IFFHS. In 2003, he won Gold Player of Portugal by the Portuguese Football Federation.
Eusebio passed away on January 4, 2014, of heart failure at 71 years of age. The likes of Cristiano Ronaldo, Jose Mourinho, and Greg Dyke paid tribute to him. The Portuguese government even declared three days of national mourning!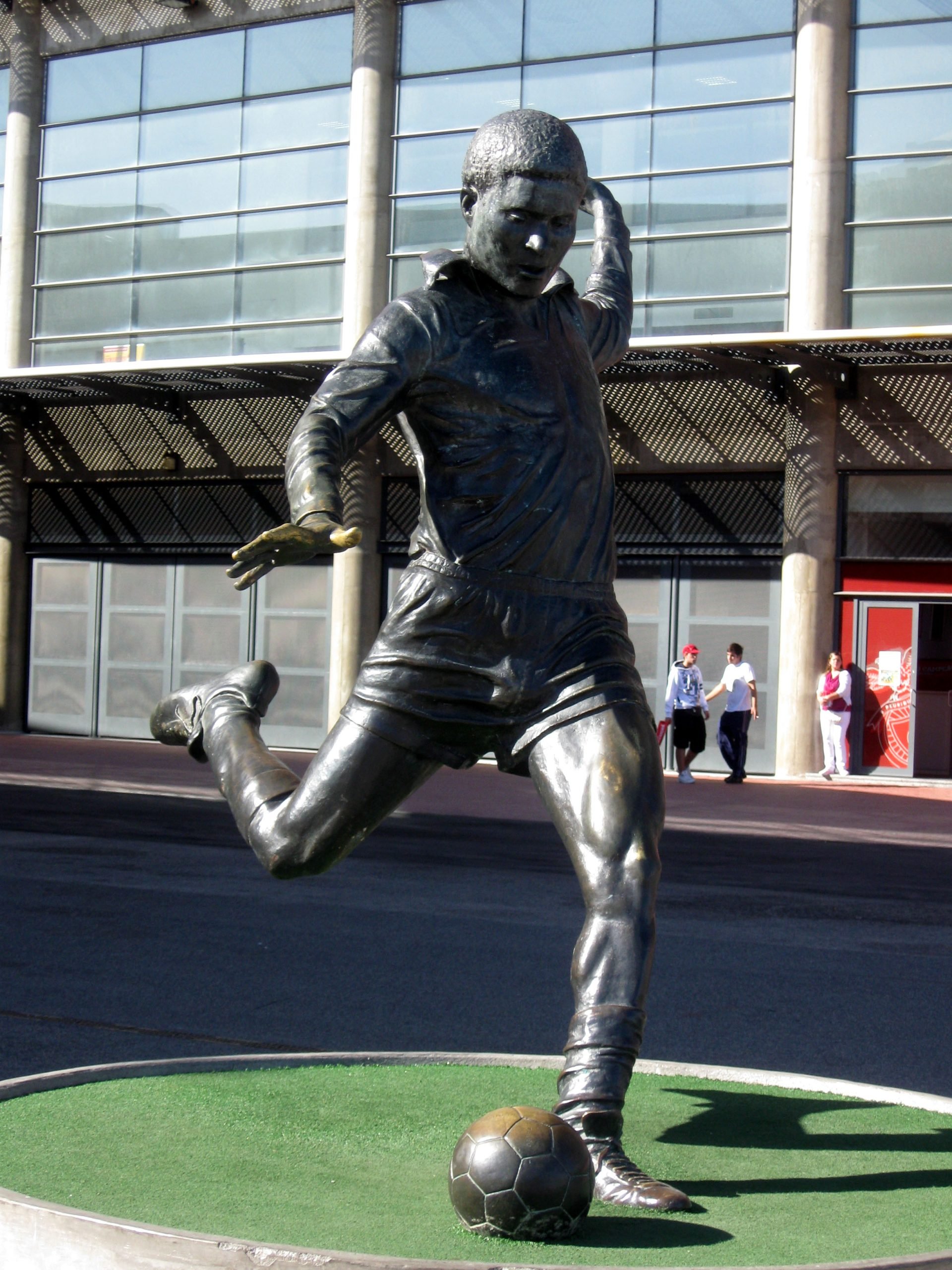 3. Figo
Luis Filipe Madeira Caeirgo Figo, known only as Figo had to be in our top three. He is said to be the leader of Portugal's "Golden Generation" in the 1990s.
Figo has an incredibly successful career, winning multiple trophies such as the Portuguese CUP, one UEFA Champions League title, and more. He scored 32 goals for Portugal and helped the team reach the final of the Euro 2004.
Figo started his career at Sporting CP, but has also played for Real Madrid, Barcelona, and Inter Milan. He announced his retirement in May 2009, playing his final game for Inter Milan against Atalanta that same month.
In 2015, Figo announced he wanted to run for the position of FIFA president, endorsed by David Beckham and Jose Mourinho. He promised to invest in grassroots football. However, he later withdrew his campaign.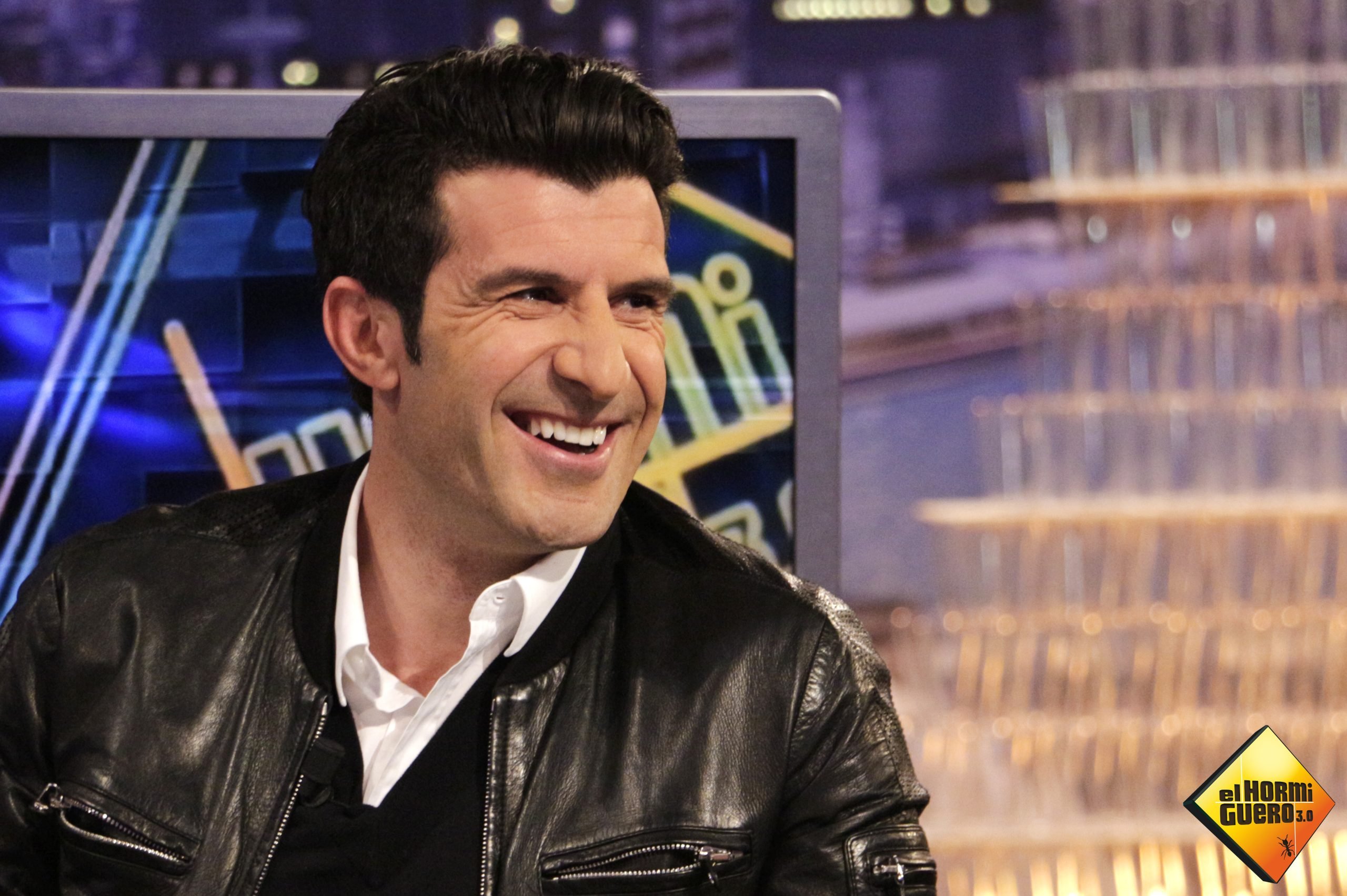 4. Fernando Peyroteo
While less known by young people, Peyroteo was one of Portugal's best soccer players. He spent his entire career with Sporting CP, which is unusual today. Peyroteo scored 544 goals in his career and won 11 major titles.
He was born in Angola and first played at Sporting CP in Lisbon in 1937. In his first year, he scored 57 goals in 30 games, winning both the Lisbon Championship and the Taca de Portugal.
At 31 years old, Peyroteo retired and opened a sportswear shop. He later moved back to Angola but then returned to Portugal to coach the Portuguese national team. After losing his second game in the 1962 FIFA World Cup qualifiers against Luxembourg, he was fired.
Peyroteo then quit the world of soccer altogether. However, after a veterans game in Spain, he was injured and taken into surgery. Due to complications, one of his legs had to be amputated.
He died at age 60 in Lisbon.
5. Rui Costa
Rui Costa is to many, one of the best midfielders in the world. He has a vast career playing for Benfica, Fiorentina, and AC Milan. He was also the 34th president of Benfica, his home team.
Rui Costa started his soccer journey early when he joined a football team in Portugal at 5 years old. He then played for youth squads up until the 1990s. He made his first debut for the Portugal national team in 1991 where he helped beat Brazil in the World Youth Cup.
He then went to Benfica where he helped the team win two trophies, as well as Florentina and Milan, where he played for five seasons.
Costa has many awards under his belt, including the Top Assists Award in the UEFA Champions League 2002 and the Footballer of the Year in 2007.
On May 2008, Rui Costa announced his retirement, playing his final game against Vitoria de Setubal for Benfica.
After retirement, he remained in the football world. He was almost immediately made an administrator of Benfica and was elected president in 2021.