With its sunny climate, affordable cost of living, high quality of life, and welcoming atmosphere, Portugal has become a popular destination for Americans looking to make a new home in Europe. To many, Portugal offers a more relaxed lifestyle, allowing them to live a more balanced life.
Whether you are a retiree or remote worker, moving to Portugal could be on your mind. Let's explore why Portugal has become a hotspot for American expats, what visa and residency options are available, and some of the challenges that come with such a move for an American.
Want to become part of the large community of expats in Portugal? Sign up for Holborn Assets' live webinar on tax efficiency and financial planning. Find out all about the financial perks of moving to Portugal and have all your burning questions answered. The event is scheduled for January 10 at 6 pm (Lisbon Time). If you would like to schedule a one-on-one call instead, you can book one here.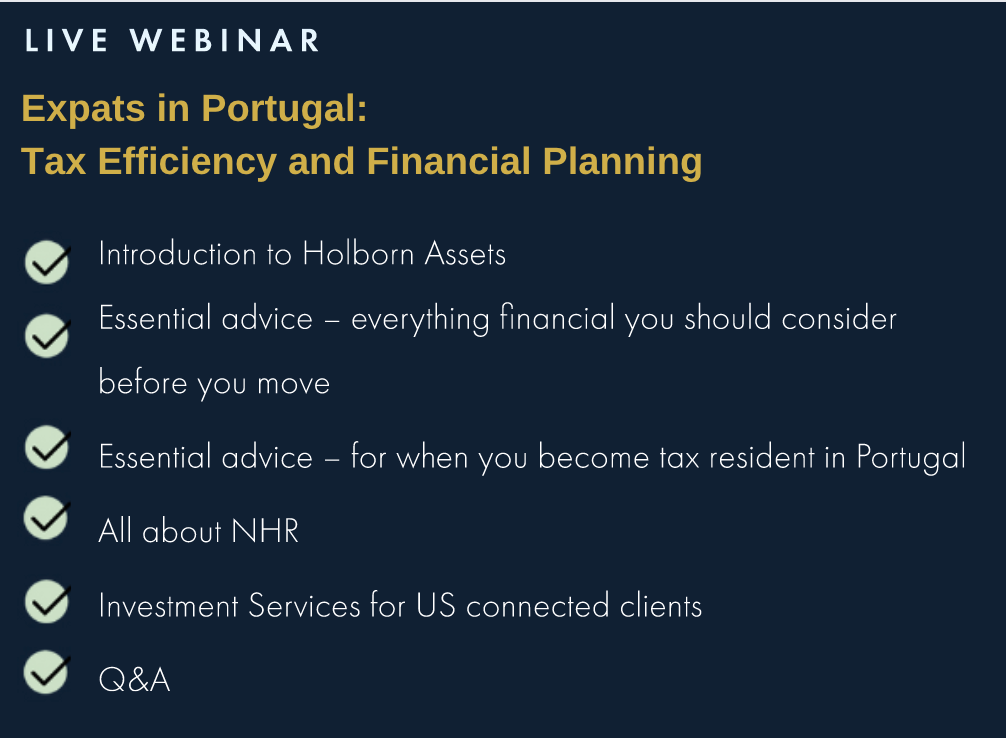 Why are so many Americans living in Portugal?
There are several reasons why Portugal has become an attractive destination for Americans looking to live abroad. One of the main factors is Portugal's warm Mediterranean climate, which offers over 300 days of sunshine a year, making it an ideal location for those looking to escape the harsh winters of the Northeast.
In addition to the climate, Portugal is known for its affordable cost of livingand high quality of life. While locals are likely to disagree, Forbes ranked Portugal as one of the best places to live due to its arguable affordability. The cost of living in Portugal is around 40% lower than in the United States.
Furthermore, Portugal offers a variety of visa and residency programs that make it easy for Americans to establish residency in the country.
The Non-Habitual Resident (NHR) program, for example, offers tax incentives to those who establish residency in Portugal, while the D7 visa allows for residency and is a popular path for retirees and freelancers who have a stable income.
Another reason for the increasing number of Americans living in Portugal is the country's healthcare system, which is highly regarded and offers affordable and accessible care to all residents.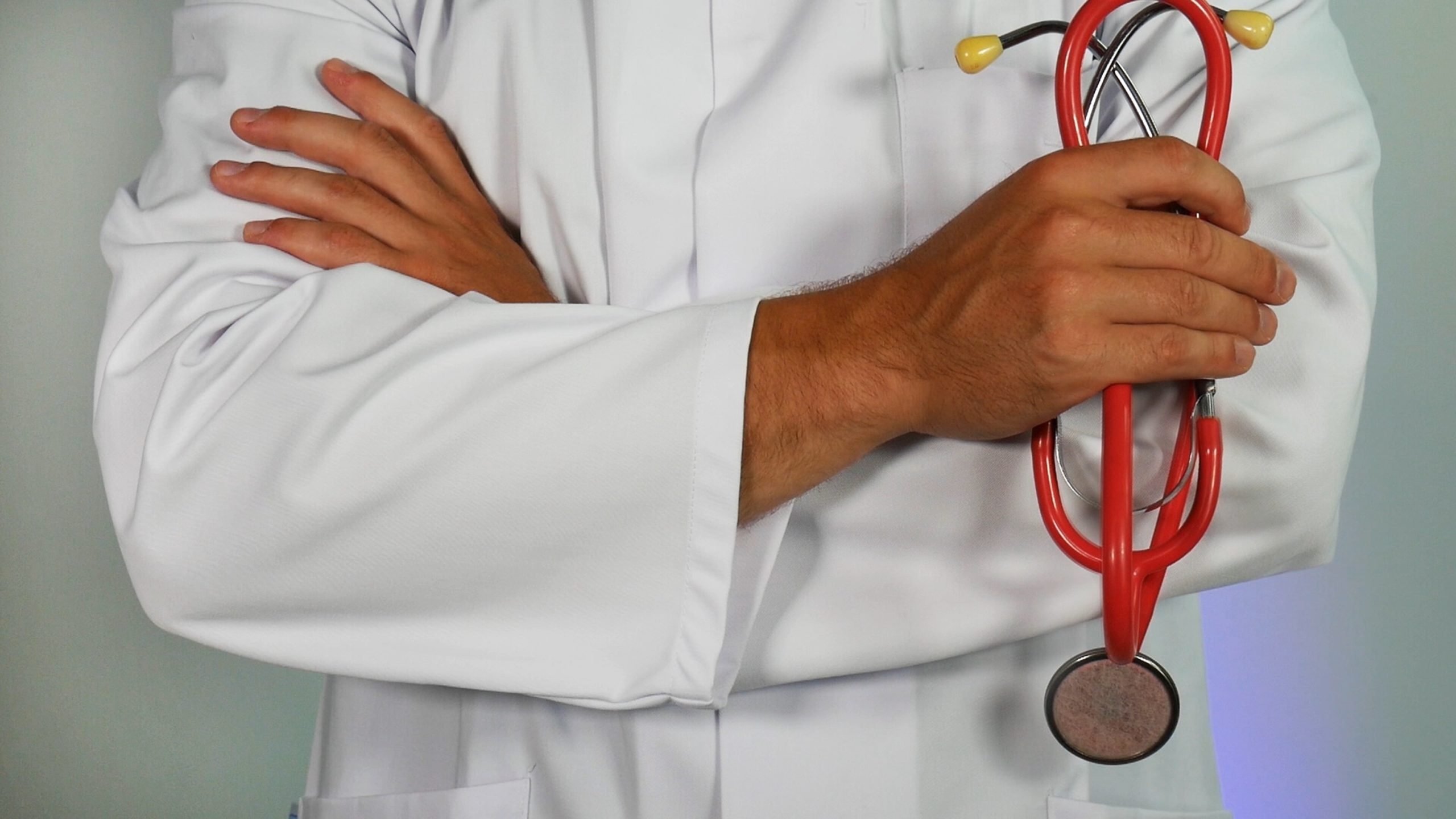 Portugal is also considered to be one of the safest countries in Europe, making it an attractive destination for those looking to raise a family or retire.
Overall, Portugal's combination of warm weather, affordable cost of living, high quality of life, welcoming culture, and attractive visa and residency programs make it an ideal destination for Americans looking to live and work abroad.
Where do American expats live in Portugal?
Today, American expats live all over Portugal. Where you want to live depends heavily on your needs. If you are a young American working in tech, Lisbon or Porto will make more sense. However, if you are a retiree, the Algarve near the beach or even somewhere more rural might be better suited. The main places American expats live in Portugal are Lisbon, Cascais, Porto, Algarve, and Coimbra.
Lisbon: Lisbon is Portugal's capital city and offers a vibrant cultural scene, a bustling nightlife, and easy access to the rest of Europe. Many American expats choose to live in neighborhoods such as Chiado, Principe Real, and Bairro Alto.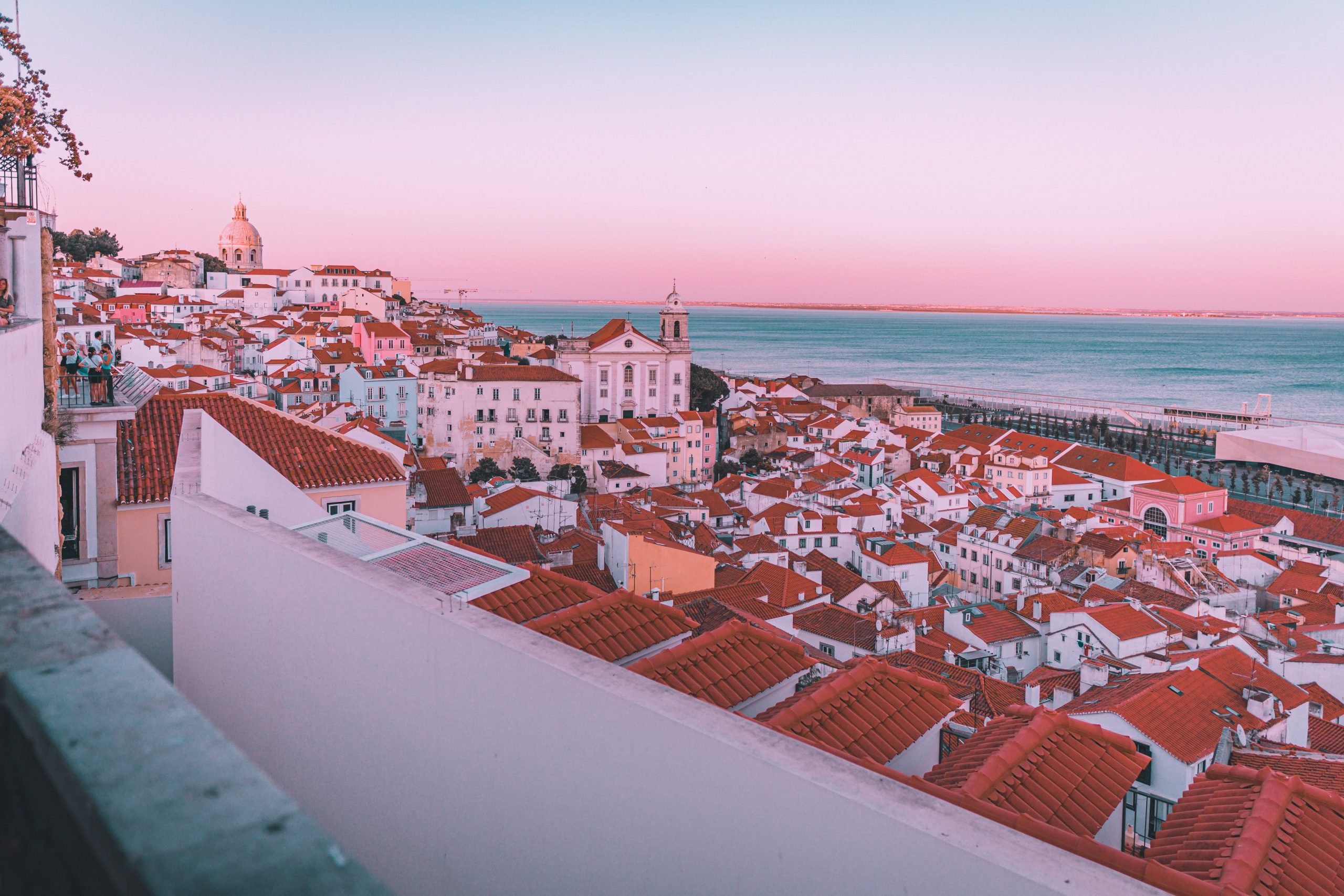 Cascais: Cascais is a coastal town located just outside of Lisbon. It offers beautiful beaches, a mild climate, and a relaxed lifestyle. Many American expats choose to live in Cascais for its proximity to Lisbon and its high quality of life.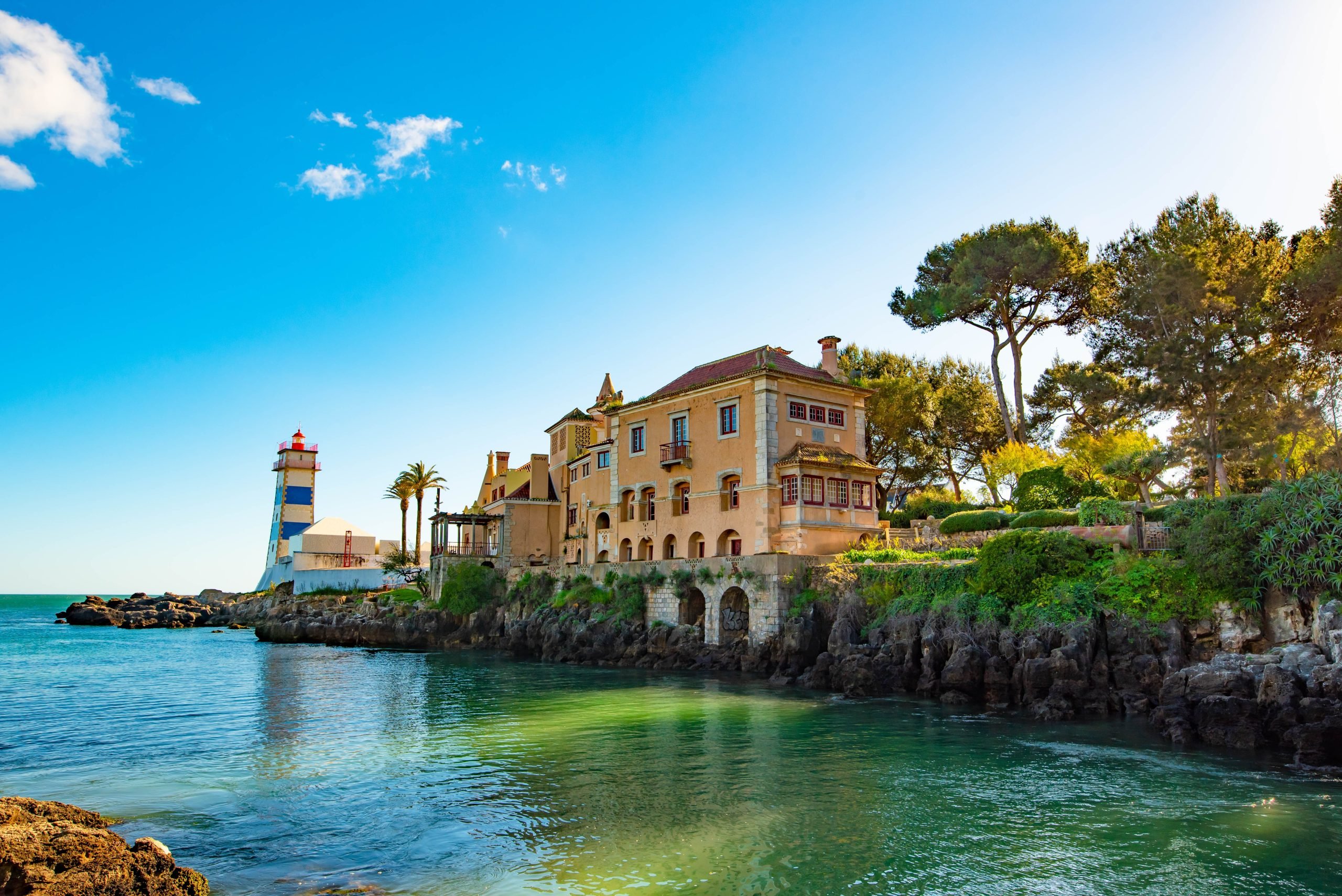 Porto: Porto is Portugal's second-largest city and offers a rich cultural heritage, a thriving arts scene, and excellent food and wine. Many American expats choose to live in neighborhoods such as Ribeira, Miragaia, and Foz do Douro.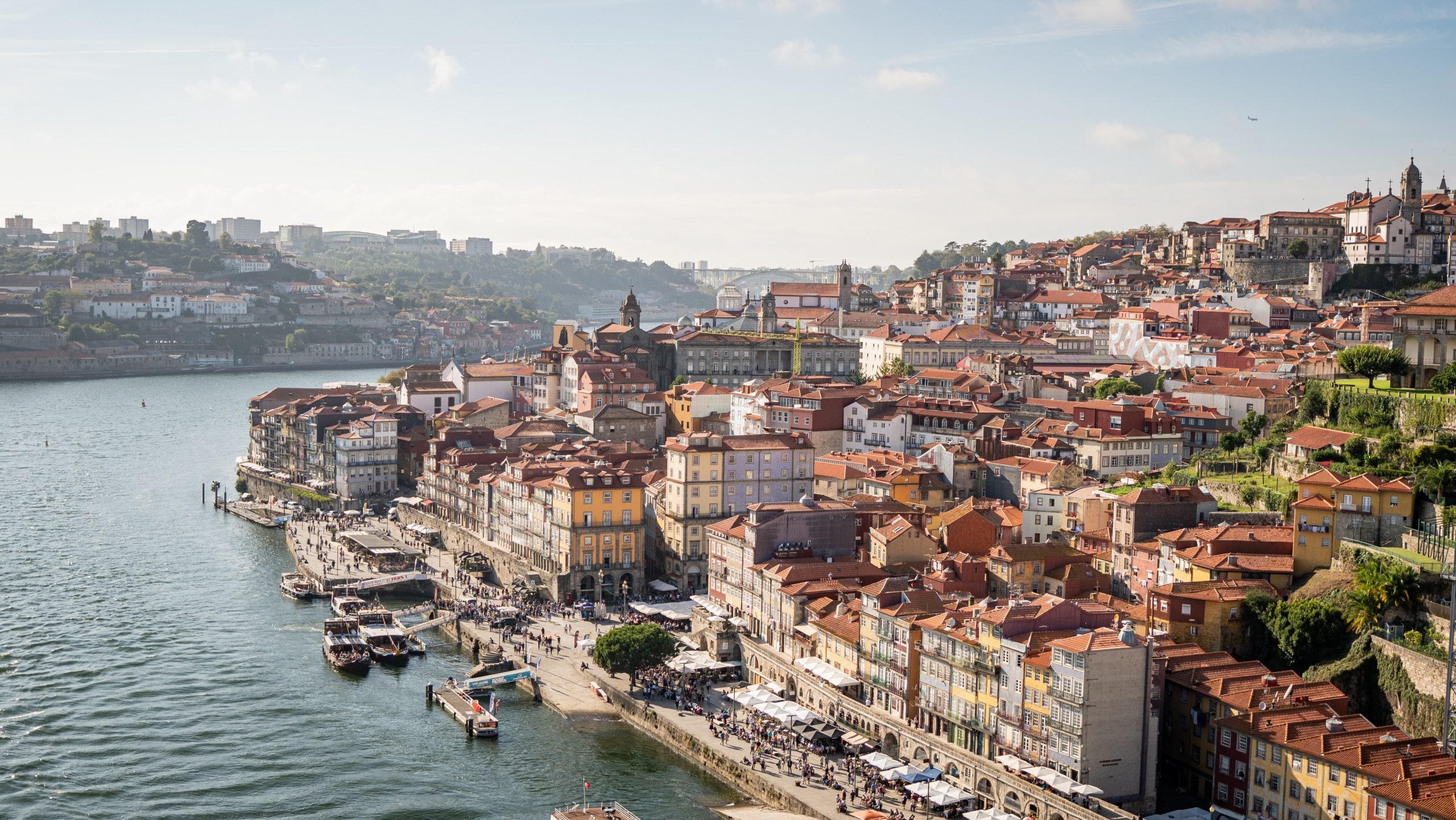 Algarve: The Algarve region in southern Portugal is a popular destination for American expats looking for a warm climate and a relaxed lifestyle. Many expats choose to live in towns such as Lagos, Albufeira, and Faro.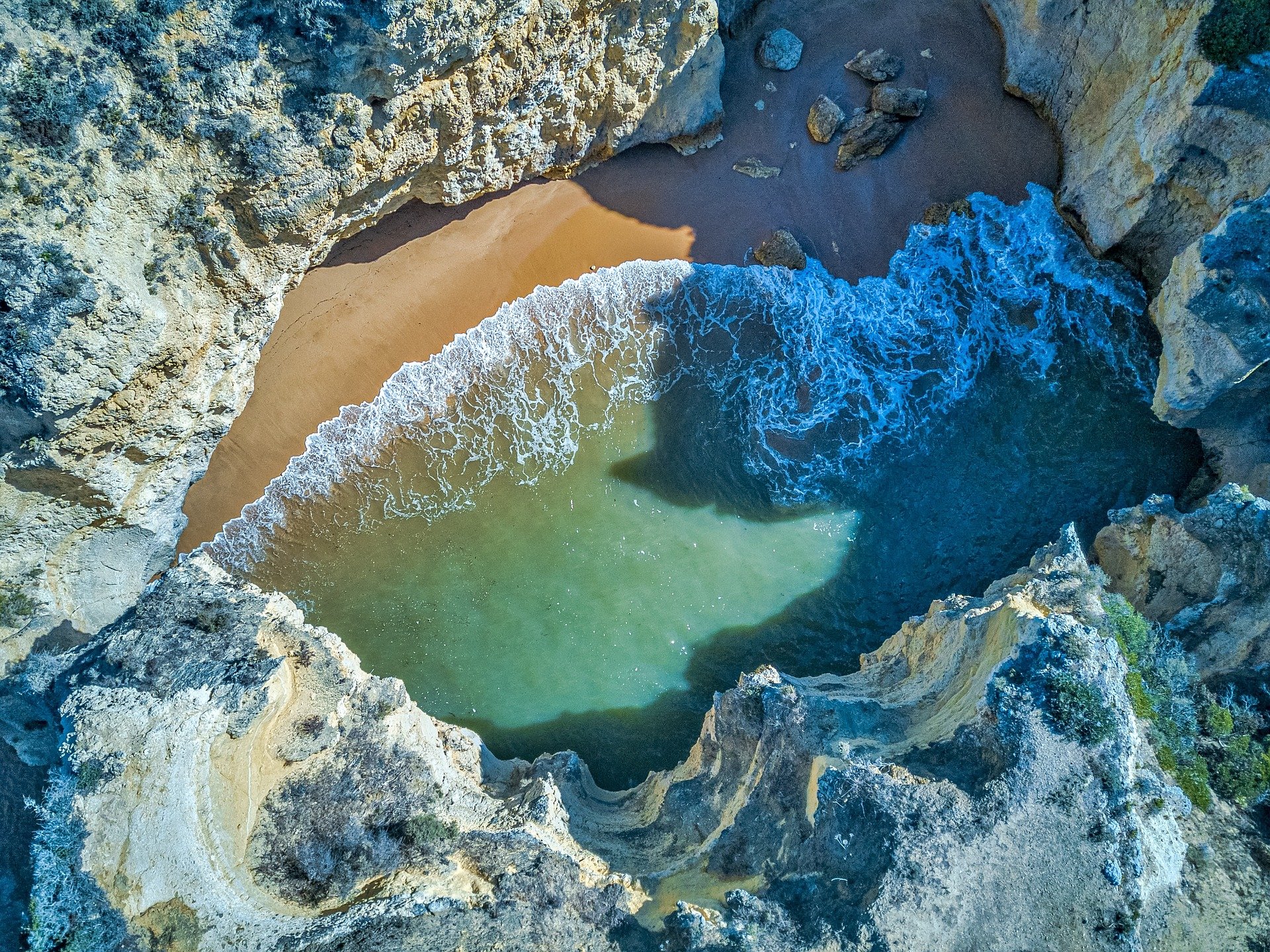 Coimbra: Coimbra is a historic university town located in central Portugal. It offers a high quality of life, a low cost of living, and easy access to other parts of the country. Many American expats choose to live in neighborhoods such as Baixa and Santa Cruz.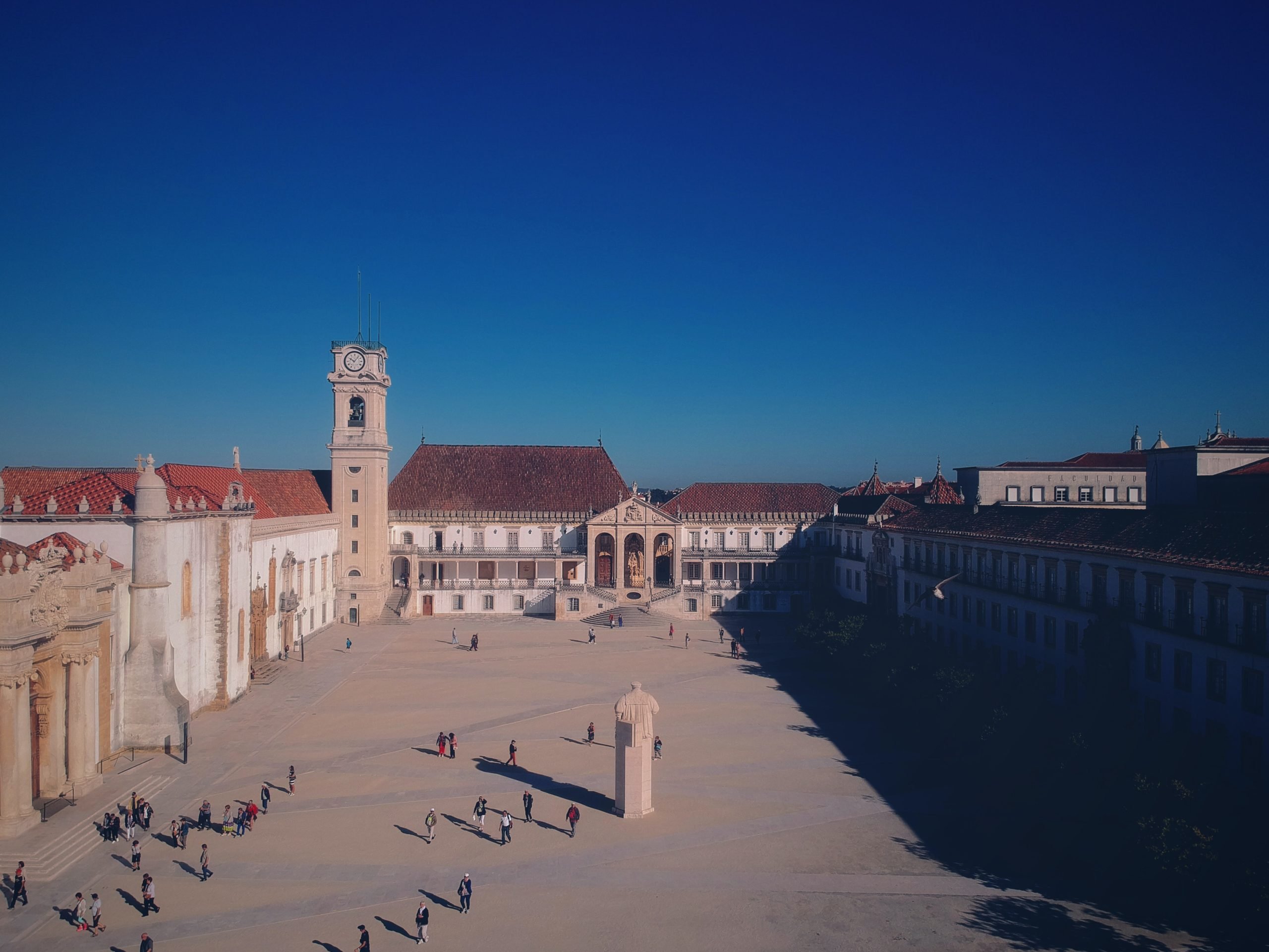 Portugal Visa Types for Americans
The most famous Long Stay Residency visas in Portugal are the D7 Visa and D2 Visa.
D7 Visa
Retirees, remote workers and digital nomads can take advantage of this opportunity to live and work in Portugal hassle-free. Introduced in 2007, the D7 Visa requires no investment and is perfect for non-EU/EEA/Swiss citizens who want to make Portugal their home.
To be eligible, you just need to show that you have a reasonable passive income coming from sources such as real estate, a retirement pension, or a salary. The minimum required income for the main applicant is €8,460 per year, with additional amounts for spouses and dependent children.
Once you're approved for the D7 Visa, you'll need to spend at least 16 months in Portugal during the first 2 years. And don't forget to bring a clean criminal record and proof of address in Portugal when applying. The best part? Your family can come with you, and they'll have the same residency rights as you do.
D2 Visa
Are you an entrepreneur, freelancer, or independent service provider looking to start a business or invest in Portugal? If so, you might want to consider the Portugal D2 Visa.
The D2 Visa is geared towards small and medium-sized businesses, aimed at raising foreign investment to develop the Portuguese economy. The best part? You can set up any business you want – from a restaurant to a tech startup – and you'll be evaluated based on its economic, technological, and cultural impact.
The D2 Visa requires you to invest in your business's share capital. While immigration firms advise investing at least €50,000, the more you invest, the better your chances of getting your visa. You'll also need to show that you have the financial ability to support yourself while living in Portugal.
And, just like the D7, the D2 Visa allows for family reunification, with your family members granted the same residency rights as you. After 5 years, you can apply for permanent residency and citizenship after 6 years, as long as you spend at least 6 consecutive months in Portugal within those 5 years.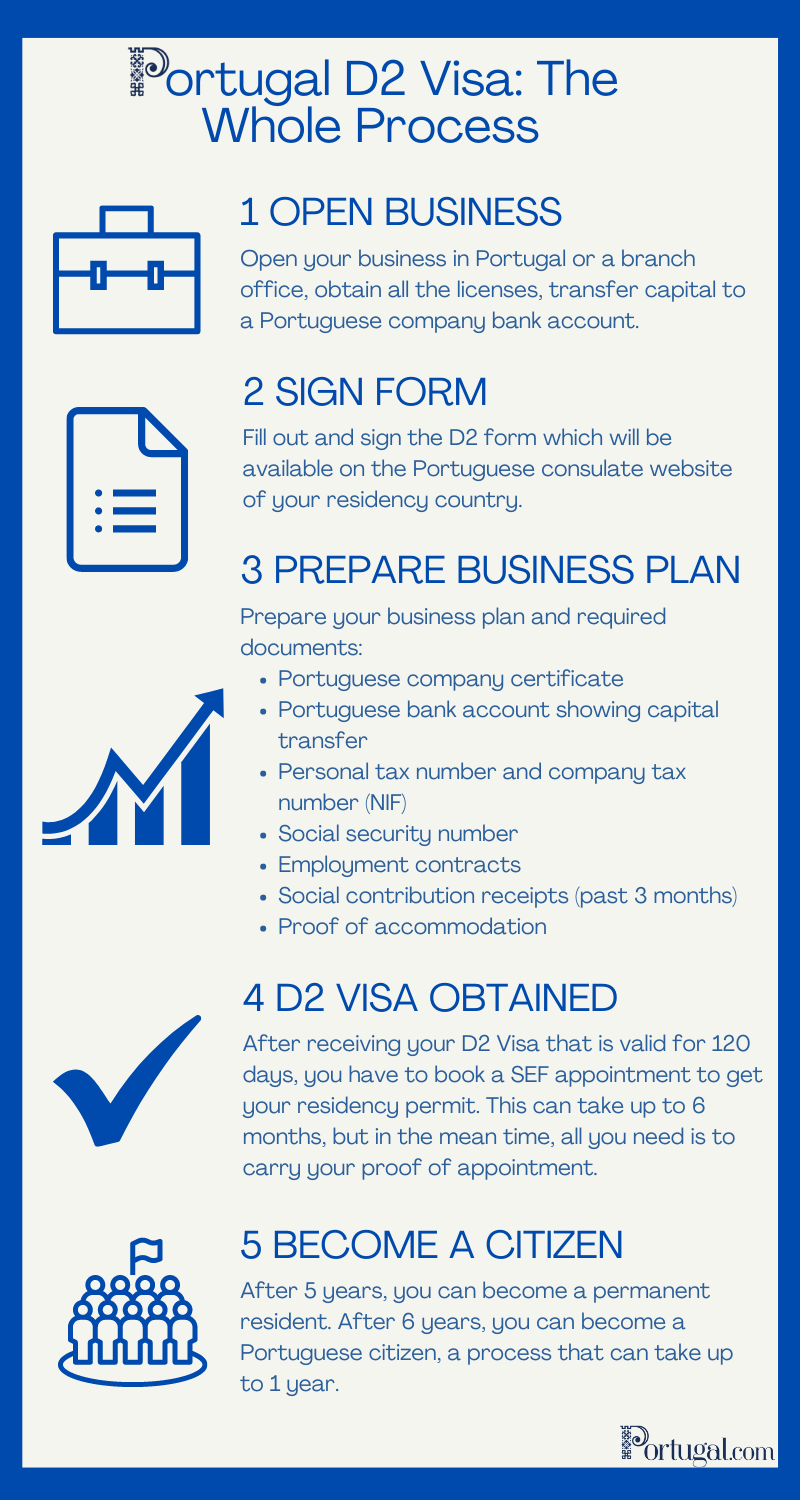 Non-Habitual Tax Regime for Americans
The largest benefit of the NHR Tax Regime is that your personal income tax is taxed at a flat rate. Those who work in Portugal (freelance or regular employment) under the NHR tax regime only pay a 20% flat rate on personal income tax (IRS). To be considered "high value", the job must be related to activities of scientific, artistic, or technical character. Below, you can see how much you would be paying otherwise.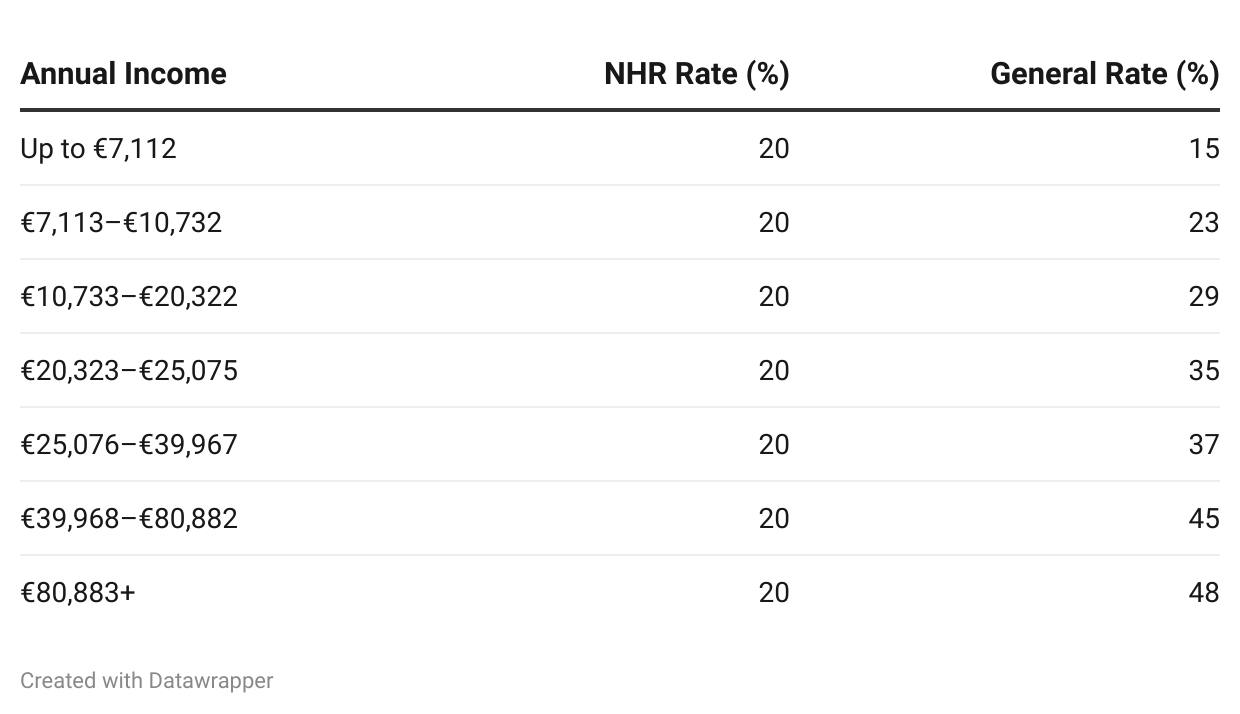 You will also not pay any tax on dividends, interest, royalties, capital gains, rental income from real estate outside Portugal, and income from employment in another country. These will be paid in the source country if your country has a Double Taxation Agreement (DTA), which is the case for the United States.

There are a couple of eligibility requirements to become a non-habitual resident. The three main ones are:
You cannot have been taxed in Portugal during the five years before the application.
You must request a tax residence certificate which means you must live in Portugal for more than 183 days (doesn't need to be consecutive) for 12 months, lived in Portugal for less than 183 days but has bought property in Portugal during those 12 months, or performs public functions in the name of the Portuguese state for the last 12 months.
You must have the right to be in Portugal through a long residency visa such as D7 Visa or D2 Visa.
Challenges for American Expats in Portugal
Although many Americans are moving to Portugal, there are also a few challenges you should be aware of. One major obstacle is the language barrier.
Portuguese is not an easy language to learn, and many locals don't speak English fluently. This can make everyday tasks, such as going to the bank or the doctor, more difficult. But don't worry, you can always take language classes or find an interpreter to help you out.
However, Portuguese is actually quite a difficult language to learn. It is particularly difficult if you just speak English.
Navigating Portugal's bureaucracy can also be challenging. Getting things done, such as registering your car or obtaining a driver's license, can be a lengthy and frustrating process.
Another major downside to living in Portugal is finding a well-paying job. Whether you are making minimum wage or the average salary, do not expect to make a lot of money. The average person makes around €1,000 per month.
However, if you are getting a top-level job, you can still make very good money. The best salaries are given to top management positions in Lisbon. For example, a general manager can make between €110,000 and €170,000.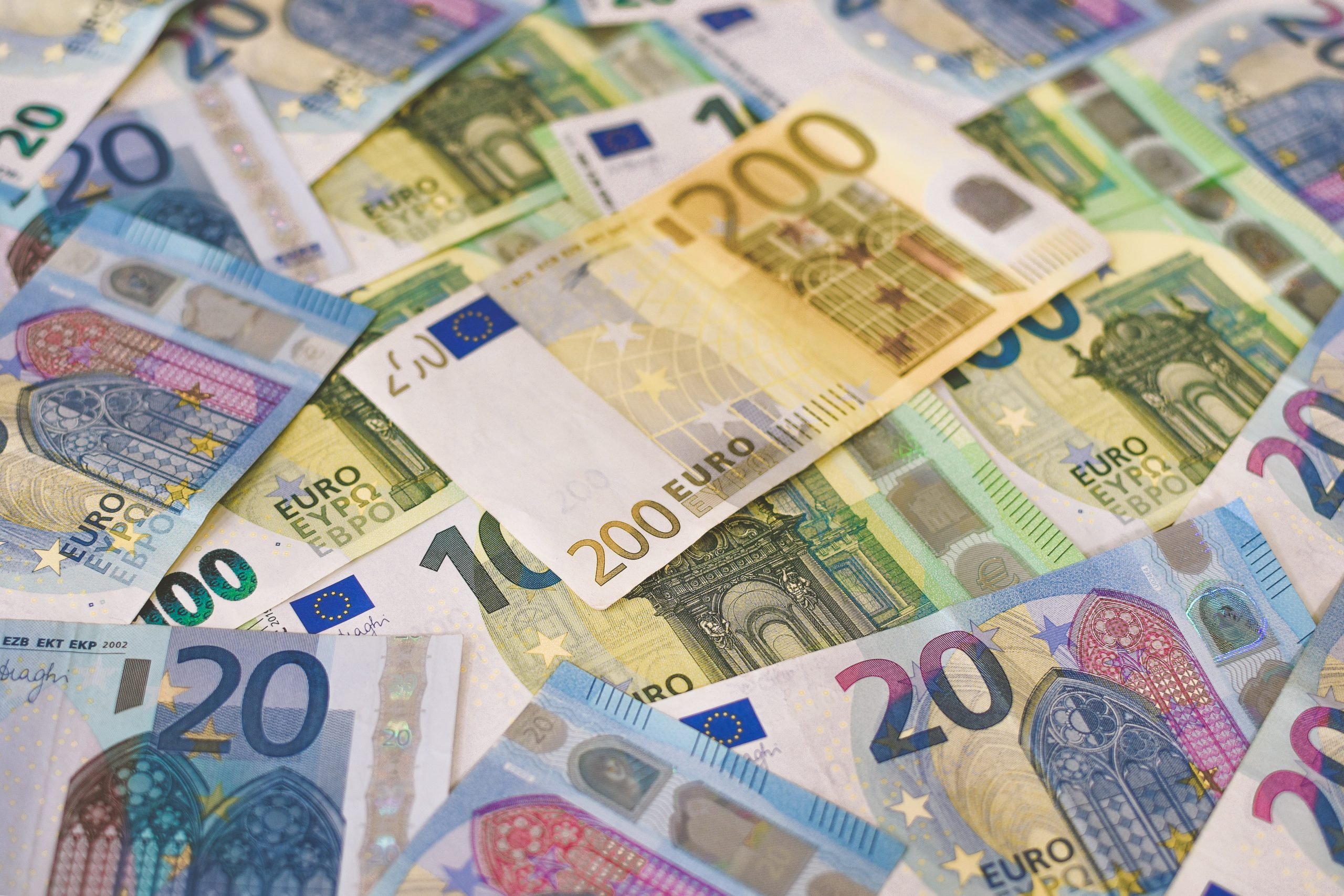 Public transport is also not as good as in other European countries. While major cities like Lisbon and Porto have a more modern subway and tram system, many others only rely on bus routes. These often only come in long intervals and arrive late. If you live in the interior of the country, waiting for an hour for the bus is commonplace.
Lastly, if you're an American moving to Portugal in the summer, time to purchase some fans. Most houses do not come equipped with air conditioning. Only 7.9% of homes nationwide have AC.
Temperatures can get quite high, particularly during the recent heat waves they reached over 40 degrees Celsius.