Thousands are relocating to Portugal every year and choosing the northern city of Porto as their home. With a growing international community, Porto is a welcoming city for expats. Offering a relatively affordable cost of living, quality public infrastructure, and a rich historical heritage, it is no surprise Porto is a chosen city for so many.
But moving to a new city can be frightening without the right preparation. Where will you live? What is the cost of living in Porto like? We have all the answers you need, even the questions you did not think about in this guide to moving to Porto.
Pros and Cons of Moving to Porto
Knowing the advantages and disadvantages of moving to Porto is important. This way, you can make an informed decision about moving to Porto and know what to expect. Here are the pros and cons of moving to Porto.
Pros of Moving to Porto
Moderate weather
Affordable cost of living in comparison to other major European capitals
Large international community
Quality public healthcare
Delicious restaurants
Tax benefits with the NHR tax regime
Plenty of green spaces and beaches
Cons of Moving to Porto
Despite moderate weather, rain is common
Overcrowndess due to tourism in Spring and Summer
Bureaucracy, long waiting times to get things done
"Slow-paced" lifestyle so stores might be closed on certain days
Some places only take cash
Learning Portuguese is helpful
Cost of Living in Porto
Porto's rent prices are 20% lower than in Lisbon and a whopping 65% lower than in London. While the cost of living is on the rise around the globe, Porto is a lot more affordable than cities in the United Kingdom and the United States.
Let's take a look at the average monthly budget in Porto for expats without children, and families.
Cost of Living in Porto: Porto Monthly Budget
Cost of Living in Porto for a Single Expat – Less than €1300
Rent: You can get a one-bedroom apartment for €700, while these can cost up to €1000.
Utilities: Basic utilities including electricity, heating, water, garbage, internet, and phone data should cost around €140.
Transportation: A monthly pass costs around €35 which is a lot more affordable than renting a car and paying for fuel.
Eating out & leisure: Budget at least €150 for eating out in restaurants and exploring the city's culture and nightlife.
Healthcare: Once you are registered as a legal residence, health care will be mostly free under the national health service (SNS). However, if you need health insurance or for some reason are not eligible to access the SNS, private health insurance costs around €50 a month.
Groceries: A monthly grocery budget for one person costs around €200 a month.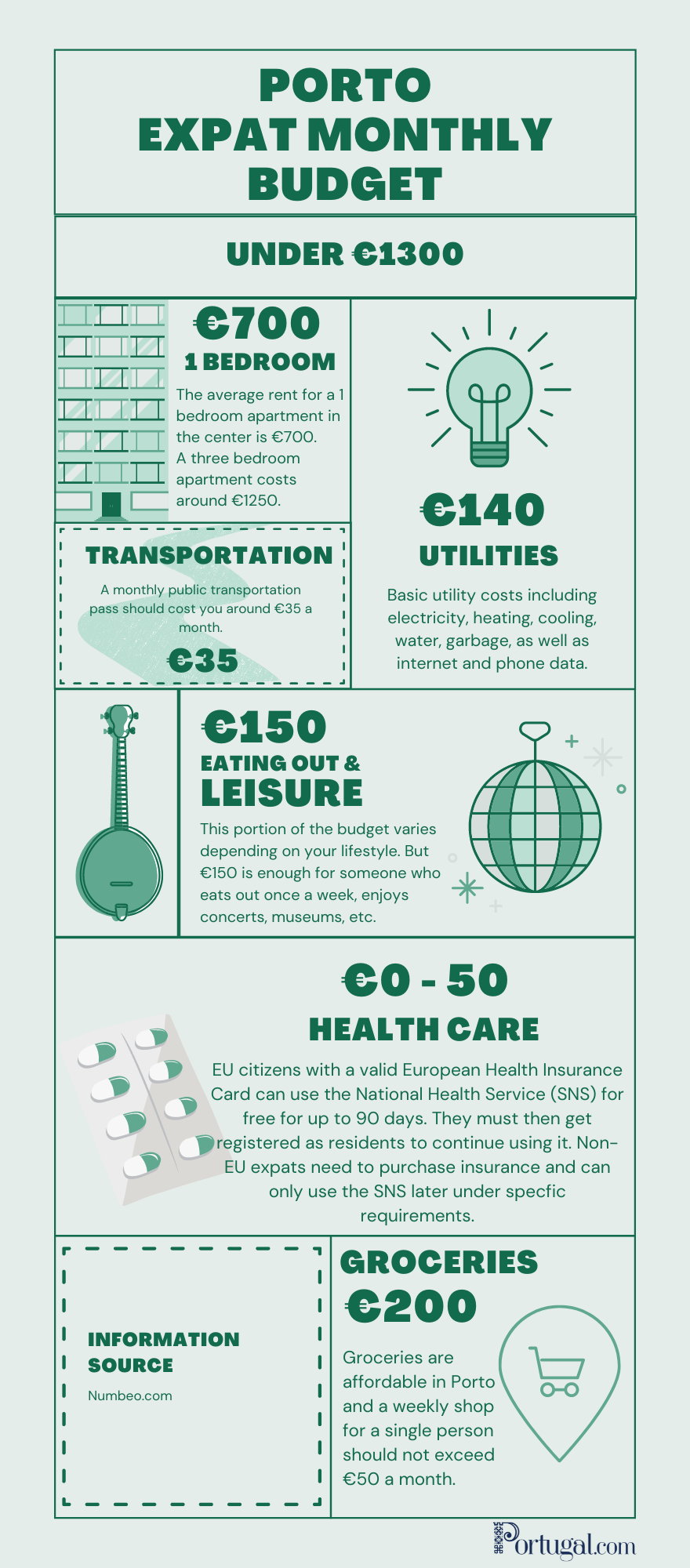 Cost of Living in Lisbon for a Family of Four – €2000+
Rent: The average rent of a three-bedroom apartment in the city center costs around €1300 a month, but prices can reach over €1,800.
Utilities: Basic utilities including electricity, heating, water, garbage, internet, and phone data should cost at least €150.
Transportation: Transportation costs €35 per person so a monthly pass for a family of four will cost you around €140. If you prefer driving around the city, which might be more convenient for kids, fuel can cost anywhere between €150 and €250 a month, depending on the current gas prices.
Eating out & leisure: Budget around €500 a month for activities with the kids such as going to the movies and museums, as well as eating out once a week. You can always spend less or more; that will depend on how you budget and your wishes.
Healthcare: Once you are registered as a legal residence, health care will be mostly free under the national health service (SNS). However, if you need health insurance or for some reason are not eligible to access the SNS, private health insurance costs around €50 a month per person.
Groceries: A weekly grocery shop will cost anywhere between €125 and €150 a week if you know the best spots to shop.
Education: Public schools are free, but if you want your children in an international school, this will cost you. Schools can be expensive if you opt for private international schools that are English-speaking. These can cost you anywhere between €4,000 and €15,000 a year per child.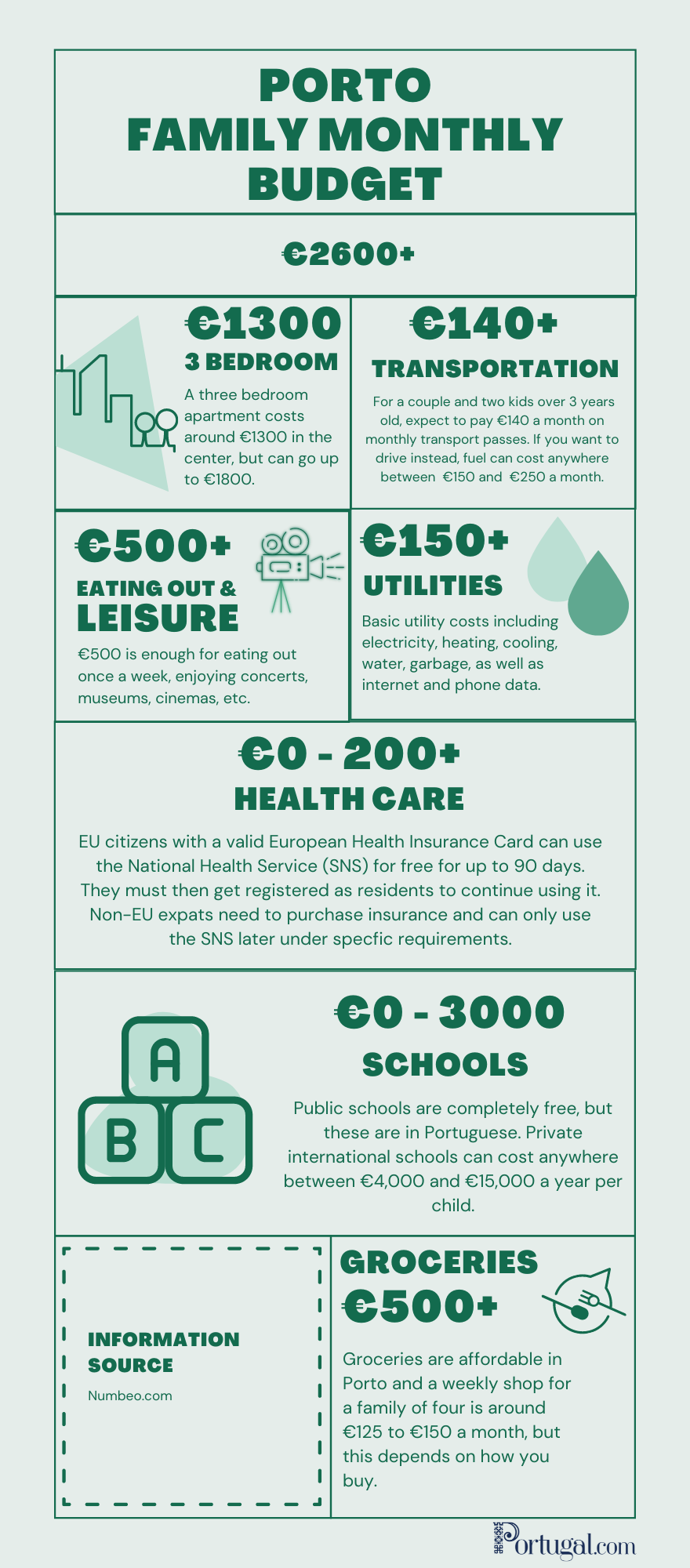 Finding Housing in Porto
Renting in Porto
An apartment in Porto costs around €10/m2 to rent, making a 75m2 apartment cost around €750. You will find mostly furnished apartments, although unfurnished ones are also available.
To find a place to rent as an international, it should be easier to enlist a rental agent. You can also just look up apartments yourself and do everything on your own, but keep in mind that agents often provide translators, making it easier to communicate with landlords
Here are some of the most popular property portals and real estate agencies in Portugal that can help you find a home in Porto:
ReMax
Spotahome
Custojusto
Century21
Imovirtual
Idealista
Take a look at our guide to renting an apartment in Porto for everything that you need to know, including contracts, tenant rights, tips, and more.
Guide to Renting an Apartment in Porto
Buying a Home in Porto
If you would prefer to purchase a home instead, there are plenty of real estate investment opportunities. However, prices are on the rise and have been for the past few years. It costs around €2,332/m2 to buy a house in Porto. This is a lot more affordable than Lisbon at around €5,000/m2.
If you need to get a mortgage, this is possible. Non-residents will only be offered loans up to 65-75% of the value of the home or the sale price (whichever is lower), while fiscal residents can borrow up to 90% of the sale price (whichever higher).
International Guide to Real Estate in Portugal: Buying a House in Portugal
3 Best Places to Live in Porto
1. Ribeira
Located on the riverbank of the Douro, Ribeira is one of the most popular places to live in Porto. Ribeira has both a lively nightlife and delicious restaurants, as well as quieter areas to enjoy a walk.
Ribeira also offers views of the Douro river, Dom Luis I Bridge, and Vila Nova de Gaia, some of the best views in Porto. Ribeira is the most popular area amongst expats so you will find a strong international community here.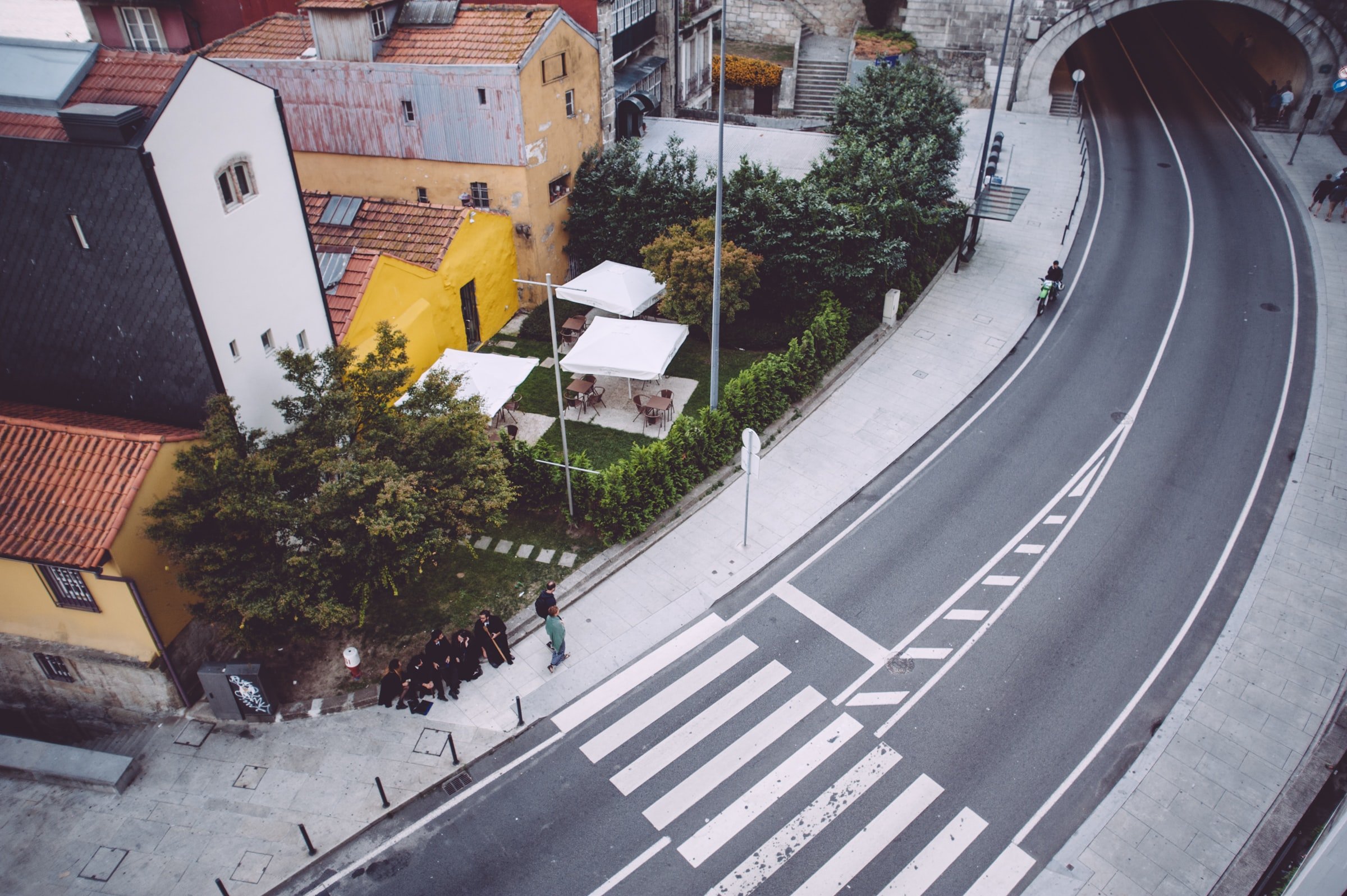 2. Cedofeita
Cedofeita is a trendy neighborhood close to the most iconic monuments in Porto. Cedofeita is also located in the art district of Porto, filled with art galleries and concept stores, catering to a younger trendy crowd.
This is the perfect place for a young creative to live in. You will also be close to the Crystal Palace Gardens and other green spaces. Cedofeita also has a great transport system and has seen demographic change with more expats motiving to the neighborhood.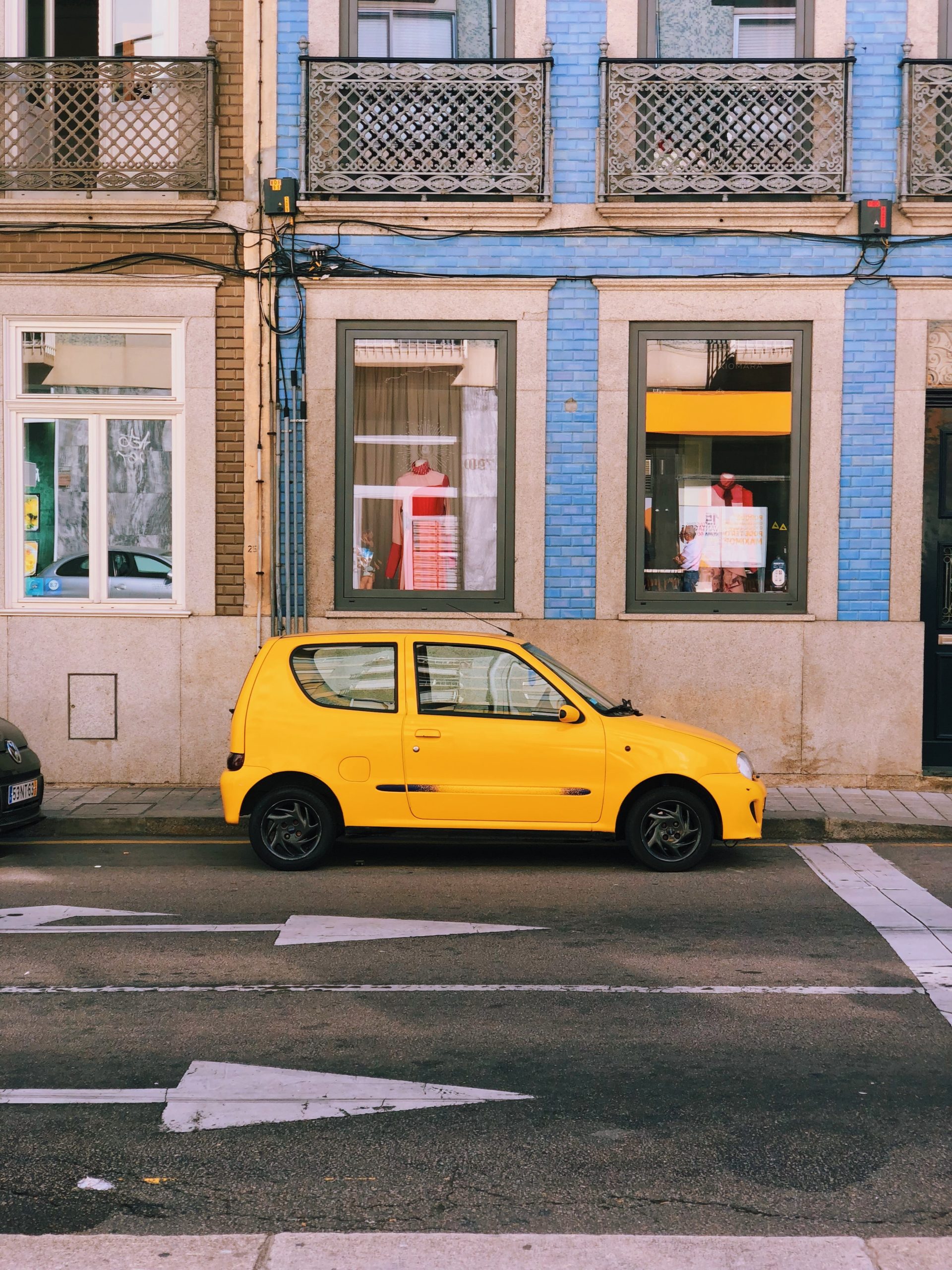 3. Foz do Douro
Foz do Douro is the perfect place to live if you want to be near nature, but not too far from the city. Located in Western Porto, Foz do Douro faces the ocean and features apartments with stunning views of the Atlantic ocean.
There are has numerous green spaces such as Parque Serralves, as well as some of the best seafood restaurants in Porto. However, Foz do Douro is one of the most expensive areas to live in.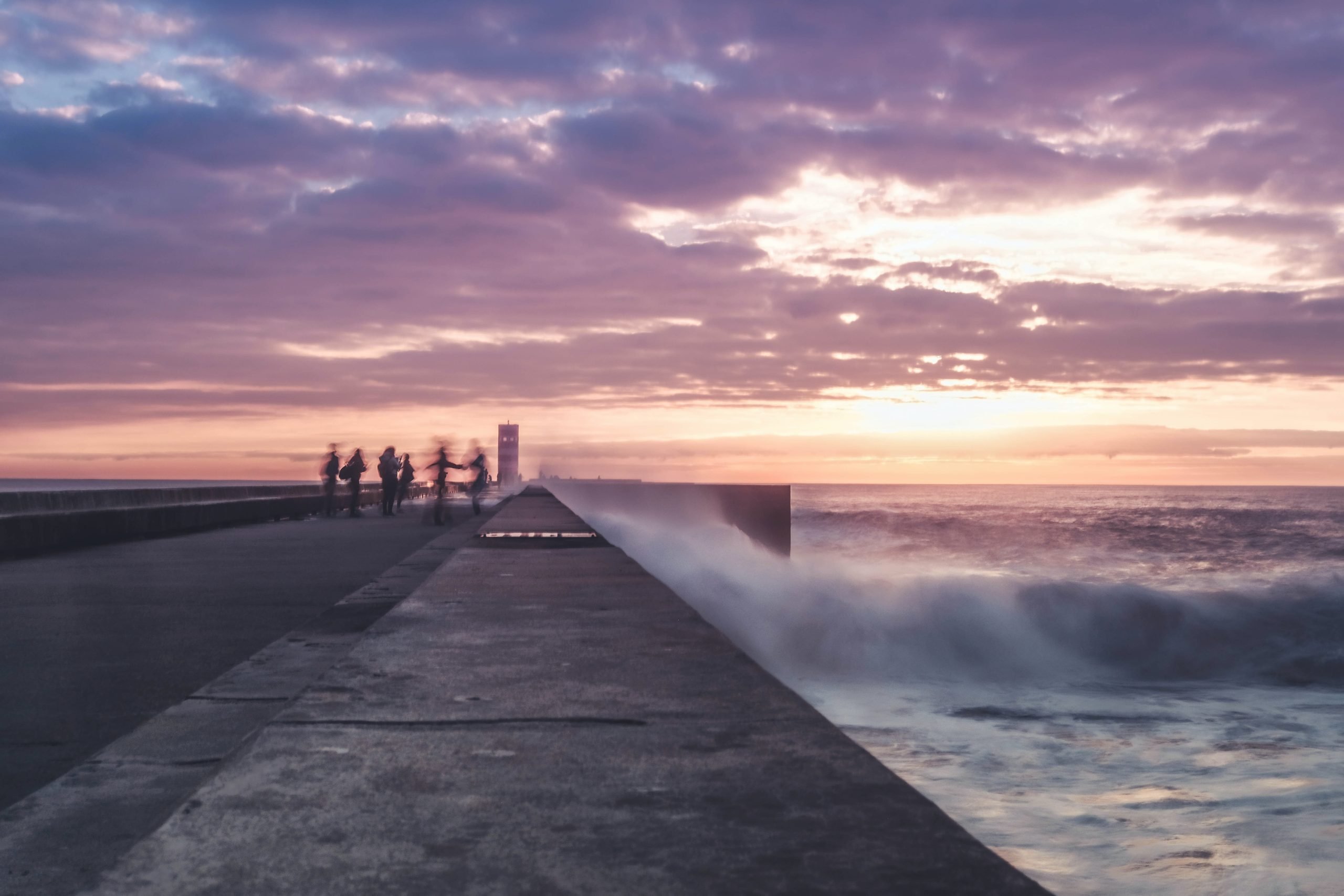 Healthcare in Portugal
Under the WHO's ranking of healthcare systems, Portugal takes 12th place. Featuring both a private and public health sector, the country offers universal health coverage through the Servico Nacional de Saude (SNS).
The SNS occasionally charges low amounts for particular treatments and prescriptions, but most of it is free. Children under 18 and people over 65 can enjoy 100% free healthcare.
Who can access free healthcare in Portugal?
All residents in Portugal can access universal healthcare. Therefore, when you move to Lisbon and receive your residency permit, you can register with your local health center and start accessing public healthcare.
If you prefer to use private healthcare, many clinics and hospitals are available, with appointments costing around €40 to €50. However, certain doctors will charge higher prices at around €100, particularly specialists like dermatologists.
To cover these costs, the average price for health insurance is around €50, but this can increase again depending on factors such as your age.
Guide to Healthcare in Portugal
Portuguese Visas
If you are moving to Portugal as an EU national, you won't need a visa. However, if this is not the case for you, the most popular long-stay residency visas in Portugal are the Golden Visa, D7 Visa, and D2 Visa.
You need to be a non-EU/EEA/Swiss national to be eligible for these. From being able to travel freely within the Schengen area, being able to study and work in Portugal, family reunification, and eventually being eligible for Portuguese citizenship, the benefits are huge!
Let's take a look at an overview of each of the three visas. For a more detailed look at each visa take a look at our guides for each: Golden Visa, D7 Visa, and D2 Visa.
The Portugal Golden Visa might be suitable for you if you want to make an investment in the country. One of the most attractive Golden visas in the world, it allows non-EU citizens to get a long-term residency permit and eventually citizenship.
This visa allows for family reunification where your family members are granted the same residency rights as you.
What type of investments can you make to be eligible for a Portugal Golden Visa? There are 5 types of investments with different capital requirements: real estate, investment fund, capital transfer, job creation, and donation.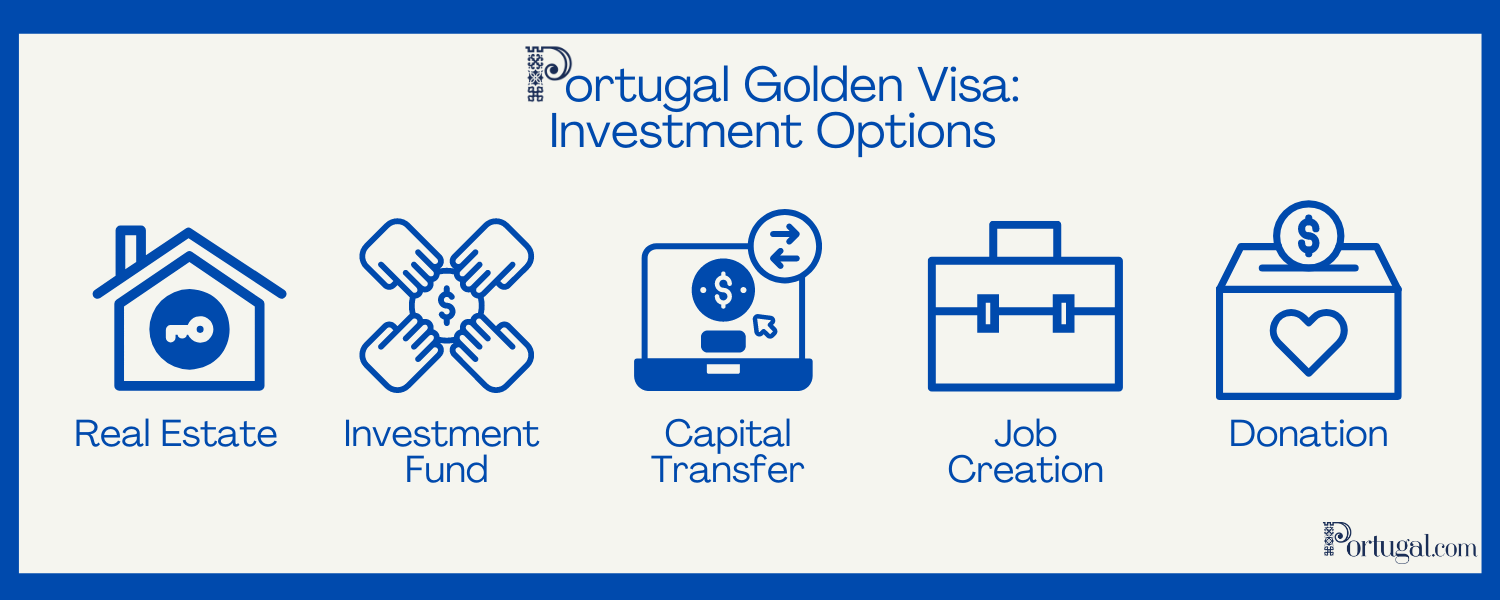 Take a look at our guide to the Portugal Golden Visa to find out about these 5 investment types and how to apply.
Guide to the Portugal Golden Visa
The Portugal D7 Visa, also called the Retirement or Passive Income Visa is a lot more affordable, requiring no investment. This visa is also suitable for remote workers.
This visa is for non-EU/EEA/Swiss citizens who want residence in Portugal and have a reasonable passive income. This income can come from real estate, a retirement pension, a salary, etc.
The minimum passive income required is €8,460 per year for the main applicant.
For a spouse, you must add 50% to this (€4,230) and for a dependent child, you must add 30% to this (€2,538).
Therefore, for a couple with one child, you would need around €15,300 a year to be eligible for the D7 Visa.
The Portugal D2 Visa could be the right path for you are an entrepreneur, freelancer, or independent service provider from outside the EU/EEA/Switzerland.
The D2 Visa is suitable if you want to start a business or startup in Portugal, transfer your existing one to Portugal, as well as invest in a business in Portugal.
You must show a viable business plan that will be evaluated in terms of its economic, technological, and cultural impact. You must also invest in the company's share capital, which immigration firms advise should be at least €50,000.
You must also show that you have the financial ability to sustain yourself while living in Portugal.
Learning Portuguese
While in Lisbon you do not necessarily need to learn Portuguese, in Porto, this will be useful. Many people won't understand English, especially the older generation.
If you are looking to learn Portuguese, it will take you at least 600 hours to learn to speak it fluently. It will be a bit harder if you only speak English, but if you know French or Italian, this is an advantage.
If you just want to learn the basics, here are some of the most important sentences to know:
Obrigado/Obrigada (Thank you)
Por favor (Please)
Bom dia (Good morning)
Boa tarde (Good afternoon)
Boa noite (Good evening)
Não falo Português (I don't speak Portuguese)
Portuguese Social Etiquette
Portuguese social etiquette can be quite surprising to those coming to live for the first time. Here are the main takeaways to remember:
Greetings matter! It is customary to give two kisses on the cheek from left to right to friends, including friends of friends. These are called "beijinhos". Men do not usually greet other men this way, only if they are family members.
If you are bumping into a neighbor on the stairs, it is customary to say "bom dia" (good morning), "boa tarde" (good afternoon) or "boa noite" (good night), depending on the time of day.
If you are invited into someone's home for a meal, always bring something. You should ask beforehand if you should bring dessert or wine.
At dinner, it's common for the host to say "bom apetite" or "bom proveito" to signal everyone can start eating.

The knife is held on the right hand and the fork on the left. Do not only use a fork to eat as this is considered rude. The smaller fork and spoon above your plate are for dessert.