Considered one of the Portuguese language's greatest poets, Luis de Camoes' skill has been compared to the likes of Shakespeare and Dante.
The 16th-century poet is mostly remembered for his work Os Lusiadas, which describes Vasco da Gama's discovery of the sea route to India, a text that is read by most Portuguese in school. He was described as a man of average size, with blonde hair and blind in his right eye.
Let's look at the early life and youth of Luis de Camoes, his great work, and how he became known beyond the bounds of Portuguese literature and poetry.
Early Life & Youth of Luis de Camoes
A lot of the information surrounding Luis de Camoes' early life is contested. Even his exact birth date is unknown. However, it is supposed that Camoes was born in Lisbon around 1524 or 1525, while Portugal's expansion in the East was increasing.
Camoes descended from Vasco Pires de Camoes, a Galicia warrior and fidalgo who moved to Portugal in 1370. He was a member of the impoverished old aristocracy and related to nobles in Portugal and Spain. Although he was poor, his noble contacts would one day help him start a poetry career.
Much of his childhood is unknown. However, at around 12 years old, he was educated by his uncle Bento, who sent him to Coimbra to study. Portuguese tradition says that he was quite undisciplined but was interested in history and literature.
At around 20 years old, he is said to have moved to Lisbon. He then began his career as a poet when he made intellectual contacts in the court of John III.
During this time, he had many love affairs are frequented taverns. In late biographies of Camoes, several women are cited as love affairs. One of these was Infanta Dona Maria, the sister of the King, which led him to time in prison.
In 1553, he set sail to India aboard the crack of Sao Bento of the fleet of Fernao Alvares Cabral. He stopped at places that Vasco da Gama had sailed, including the Cape of Good Hope, ending in Goa in 1554. It is said he started writing the iconic O Lusiadas at this time. Throughout his young years, he explored other areas, such as Mozambique in 1567.
Luis de Camoes's Work
Camoes lived his life at the end of the European Renaissance, during the beginning of the Modern Age and the transition from feudalism to capitalism. This was a time when intellectualism and scientific research began to rise after the great navigations, with many branches of knowledge growing. His writing was heavily influenced by his travels for the Portuguese empire.
Camoes' work can be divided into three genres: lyrical, epic, and theatrical. His lyrical work was some of the most popular, with his cantos, in particular, a principal form of division in medieval and modern long poetry.
His work was filled with numerous sources in Greco-Roman mythology, ancient and modern European history, and classical literature, particularly Homer and Virgil.
Os Lusiadas by Luis de Camoes
Os Lusiadas is a Portuguese epic poem originally published in 1572, three years after Camoes returned from India. To most, it is the most important text in Portuguese. The poem illustrates the path of Vasco da Gama to India and back, as well as the trips by Pero da Covilha and Afonso de Paiva.
The poem is divided into ten cantos, totaling 1,102 stanzas (a group of lines within a poem) with almost 9,000 verses. The poem is written in the decasyllabic ottava rima with the rhyme scheme ABABABCC.
There are four main sections in Os Lusiadas:
Introduction: Also known as the proposition, which presents the theme and heroes of the poem
Invocation: This is a prayer to the Tagides, the nymphs of the Tagus
Dedication: A dedication to Sebastian of Portugal, who disappeared in the battle of Alcacar Quibir
Narration: This is the epic itself which starts in stanza 19 of Canto I. The narration then ends with an apologue in stanza 145 of Canto X.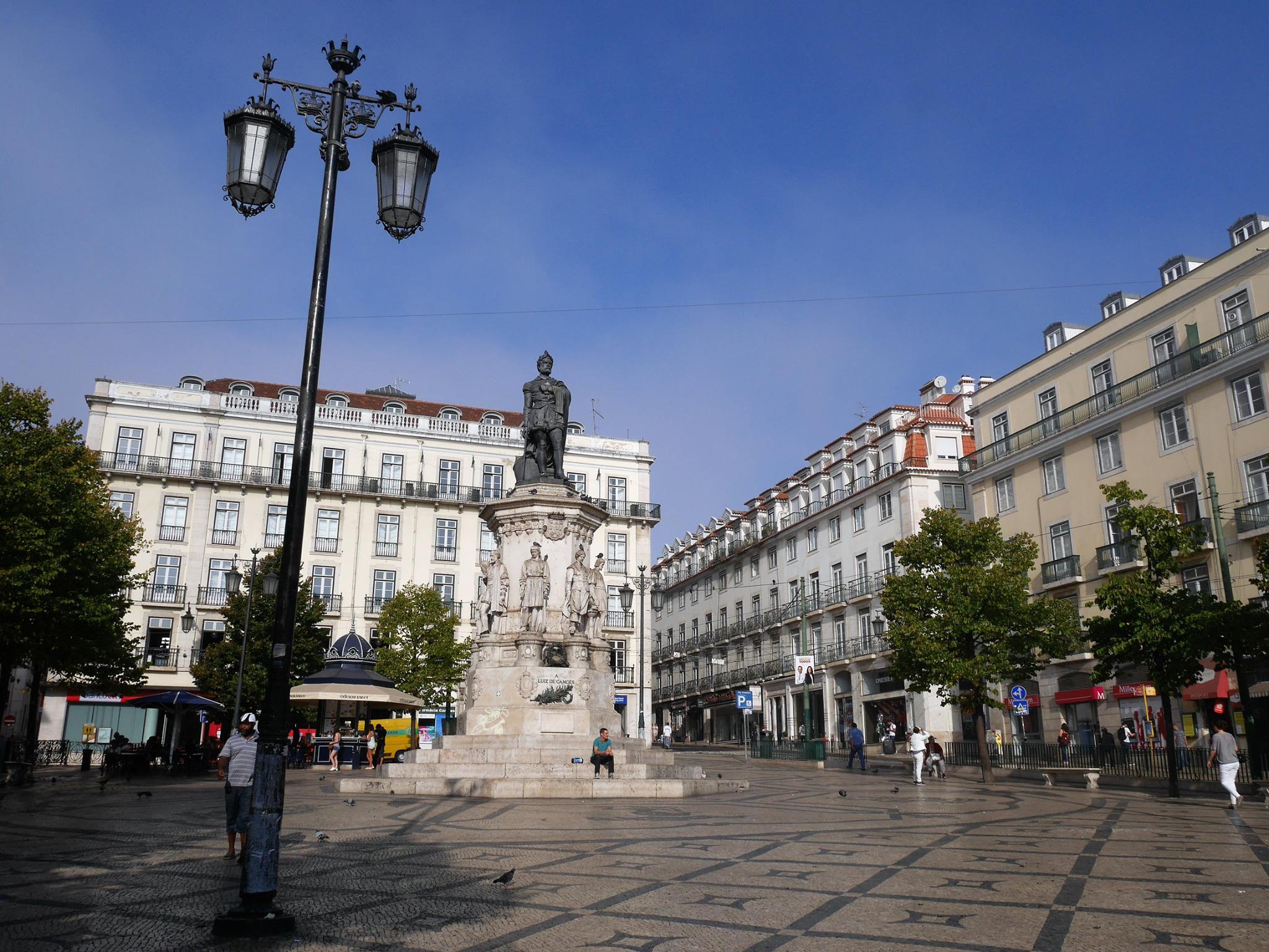 Other Works by Luis de Camoes
While Camoes is known mostly for Os Lusiadas, he produces many poems that are well-renowned around the world. In 1595, a collection of many lyric works of Camoes was published under the title Rimas. The collection includes sonnets, eclogues, odes, cantigas, and more. Many other works were found throughout the centuries. The original collection only had 65 sonnets, but the 1861 edition had more than 350 as these were discovered.
Works by Luis de Camoes include The Parnasum of Luis Vaz, Auto de Filodemo, Letter, Auto El-rei Seleuco, and more.
Beyond Portugal
Luis de Camoes' success went beyond Portugal, even non-Lusophone countries, but mostly after his death. Cervantes even stated that Camoes was the "singer of Western civilization." He influenced the work of John Milton, and Sir Richard Burton actually considered him a master.
His fame first spread to Spain, where two of his translations of Os Lusiadas appeared in 1580, the year Camoes died. The work was also translated into English in 1655 and into Italian in 1658. However, he became most famous in England about a century later, with the publication of William Julius Mickle's poetic version in 1776. Camoes' work only arrived in France at the beginning of the 18th century, with Castera's translation.
Luis de Camoes died on June 10, 1580 at the age of 55 or 56 years old.