While tourism has always been on the rise, Madeira has become somewhat of an expat hotspot in recent years. For those of you who don't know, Madeira is an autonomous region of Portugal, like the Azores. It's an archipelago in the North Atlantic Ocean, 400 kilometers to the north of the Canary Islands.
Only around 250,000 people live on the island, making it a quiet place to live, filled with incredible nature sights. However, you can still find a cosmopolitan feel in the capital, Funchal.
If you're planning a move to Madeira, where to live must be on your mind. Let's take a look at the 5 best places to live in Madeira and why these are great places in Madeira for expats to relocate to.
1. Calheta
Blessed with a rare natural beauty, Calheta is our favorite place to live in Madeira. It might not be the busiest or the area with the largest expat community, but in our opinion, it is one of the most beautiful. If you are a beach and water sports lover, Calheta is one of the best places to live.
Calhete is a municipality with a total area of 116 km2 that includes eight parishes: Arco da Calheta, Vila da Calheta, Estreito da Calheta, Jardim do Mar, Paul do Mar, Prazeres, Fajã da Ovelha, and Ponta do Pargo.
The average price per m2 to purchase a house in Calheta in January 2023 was 2,494€/m2.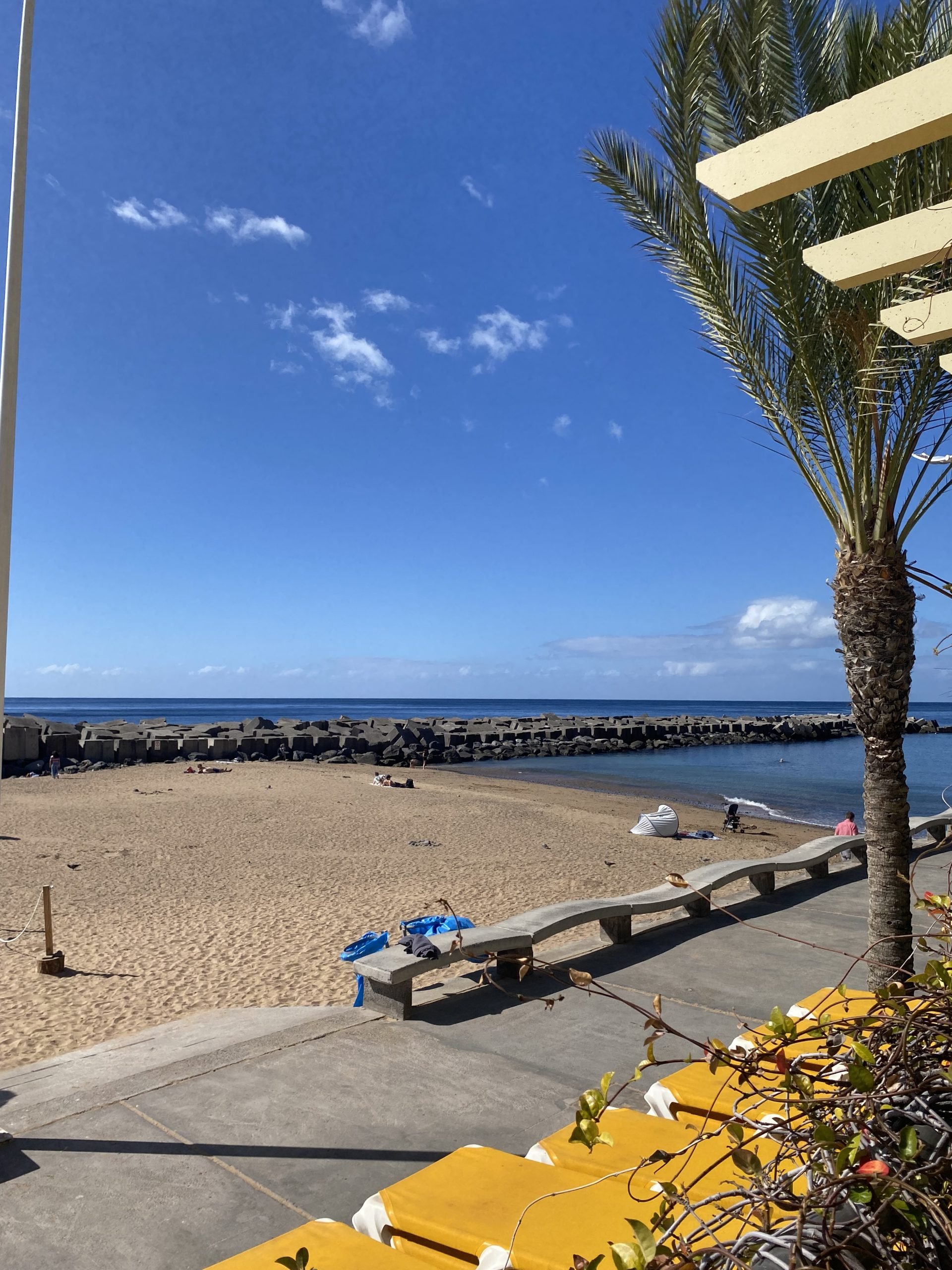 2. Funchal
If what you're looking for is easy access to nature, including the ocean, greenery, waterfalls, and more, as well as city life, Funchal is the place to move to. This is also the place where most expats and digital nomads live so people are more likely to speak English.
With over 100,000 people living in Funchal, it is the main center of Madeira. The capital is known for its lively nightlife, incredible restaurants, and for having loads of cultural activities to enjoy.
Funchal also features a quality public transport system of buses that is relatively affordable. There are plenty of shopping malls, as well, such as La Vie that features all the shops you need, such as Zara, H&M, and more.
Funchal is more expensive than other parts of the island, including rent. However, it still more affordable than most cities in Europe.
The average price per m2 to purchase a house in Funchal in January 2023 was 2,699€/m2. To rent, it costs an average of 11,7€/m2.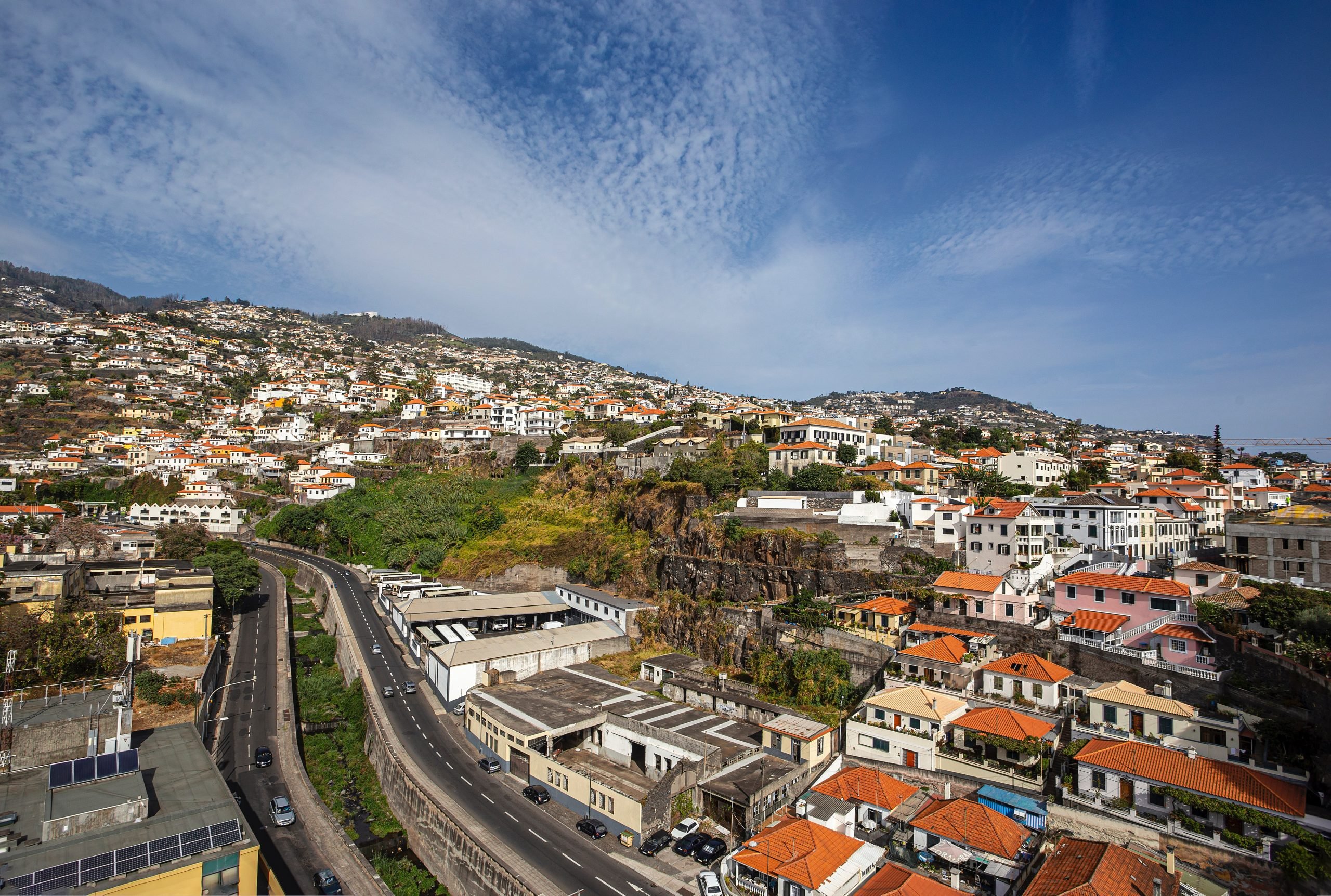 3. Ponta do Sol
Ponta do Sol translates to "sun point," a fitting name. This coastal village on the south of Madeira is the warmest part of the island. This charming town is surrounded by agriculture, giving you access to amazing locally-grown products. It also has some of the best sun sets on the island, making the beaches an inviting location.
However, it is a smaller area with less than 10,000 people. The expat community here is quite small but growing. If you choose to live here, you will find everything you need, including restaurants, banks, supermarkets, and many hiking trails.
The average price per m2 to purchase a house in Ponta do Sol in January 2023 was 1,821€/m2.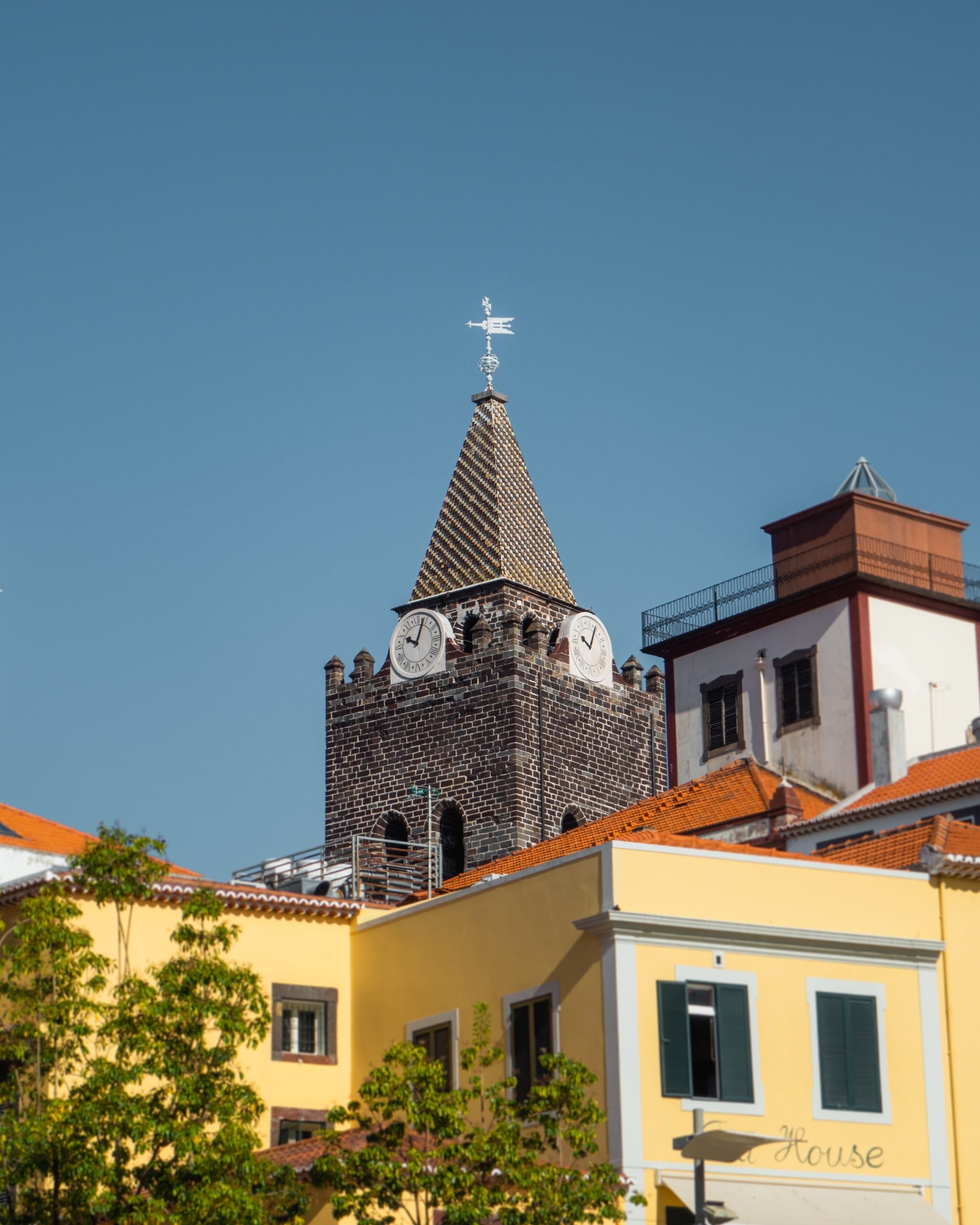 4. Ribeira Brava
Name after its river, Ribeira Brava is a small town on the southwestern coast of Madeira. This town features steep valley on each side, as well as a man made black sandy beach. Ribeira Brava has over 13,000 inhabitants and is less than 15 kilometers away from Funchal.
Along with beaches and hiking, Ribeira Brava has a lot to offer including the beautiful Ribeira Brava Church, the Sao Bento Forte, and the Madeira Ethnographic Museum.
All the facilities you need are close by, including restaurants, hotels, gas stations, supermarkets, and pharmacies.
The average price per m2 to purchase a house in Ribeira Brava in January 2023 was 1,807€/m2.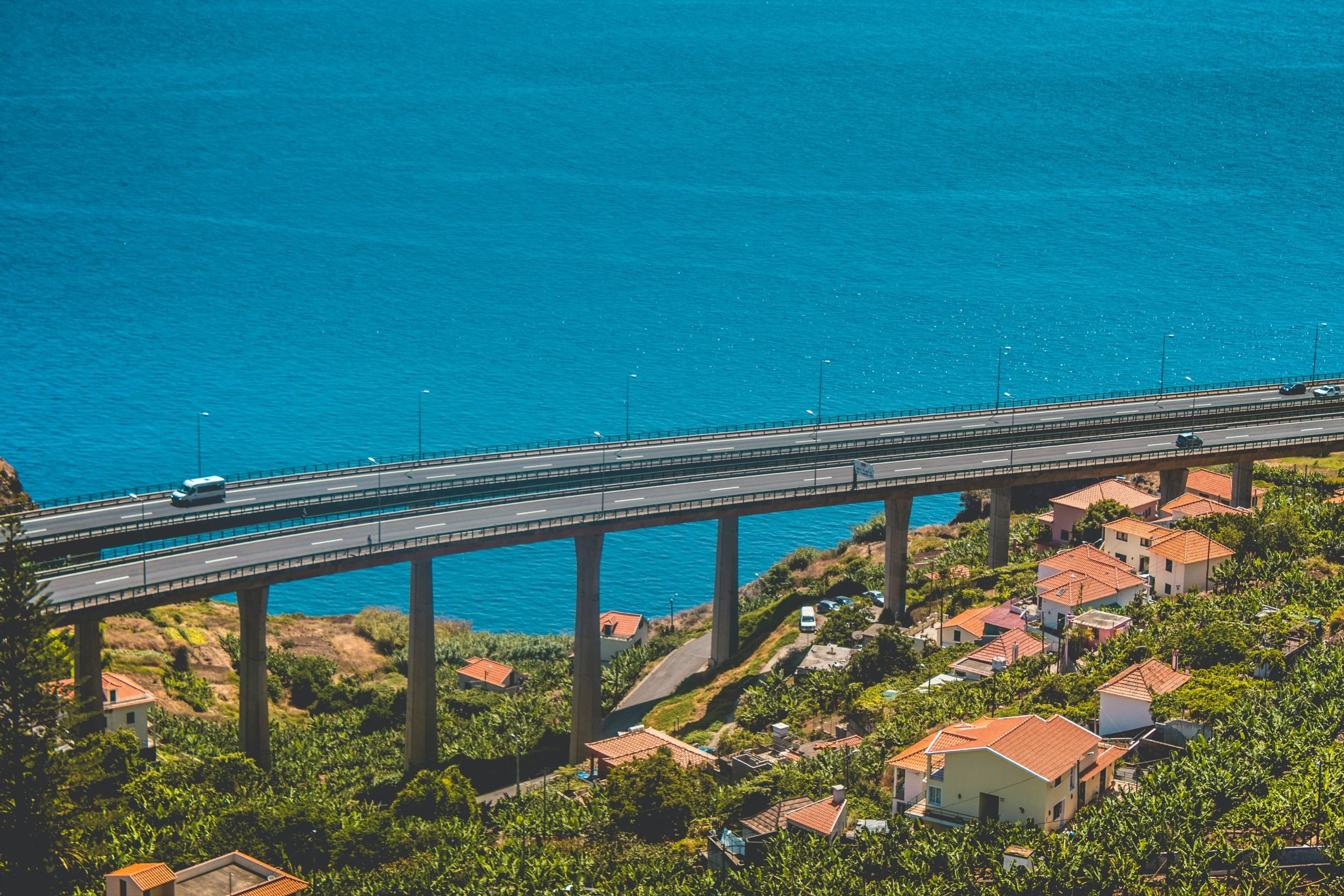 5. Santana
Santana might seem like an unusual choice due to its quietness and remoteness. It mostly attracts foreigners in relation to tourism. However, a lot of us want to enjoy the peace and quiet, surrounded by nature, while still having access to all the necessary infrastructures.
Located along the northern coast of Madeira island lies the municipality of Santana, named after Saint Anne, the mother of the Virgin Mary. Santana is inhabited by less than 9,000 people and covers an area of 96.2 km2.
In 2011, Santana became a Biosphere Reserve by UNESCO due to its diverse ecosystem. Santana features rich landscapes with unique cultural and environmental value, including a mountainous environment that occupies river valleys.
Despite the quick access to nature, you have all the infrastructures you need such as public schools, clinics, supermarkets, restaurants and more.
The average price per m2 to purchase a house in Santana in January 2023 was 1,327€/m2.