Located along the northern coast of Madeira island lies the municipality of Santana, named after Saint Anne, the mother of the Virgin Mary. Santana is inhabited by less than 9,000 people and covers an area of 96.2 km2.
In 2011, Santana became a Biosphere Reserve by UNESCO due to its diverse ecosystem. Santana features rich landscapes with unique cultural and environmental value, including a mountainous environment that occupies river valleys. There are 120 kilometers of biosphere walking routes to discover.
Santana features a unique architectural style known mainly for the traditional Santana houses in red, white, and blue, with thatched roofs. Its unique style comes from its isolation. Santana was not accessible by sea and land, so the locals preserved its characteristics without outside influences.
This Santana Madeira Travel Guide has everything you need to know about visiting Santana, from the six parishes to the best things to do.
The 6 Parishes in Santana, Madeira
Santana is a municipality with six parishes: Santana, Faial, Sao Jorge, Sao Roque do Faial, Arco de Sao Jorge, and Ilha.
1. Santana
Santana town has the highest points on the island with some of the best views. It is perhaps the most popular among tourists due to its traditional Santana homes. These houses have thatched roofs, small windows, and multi-colored exteriors. Santana also features a church in honor of Saint Anne.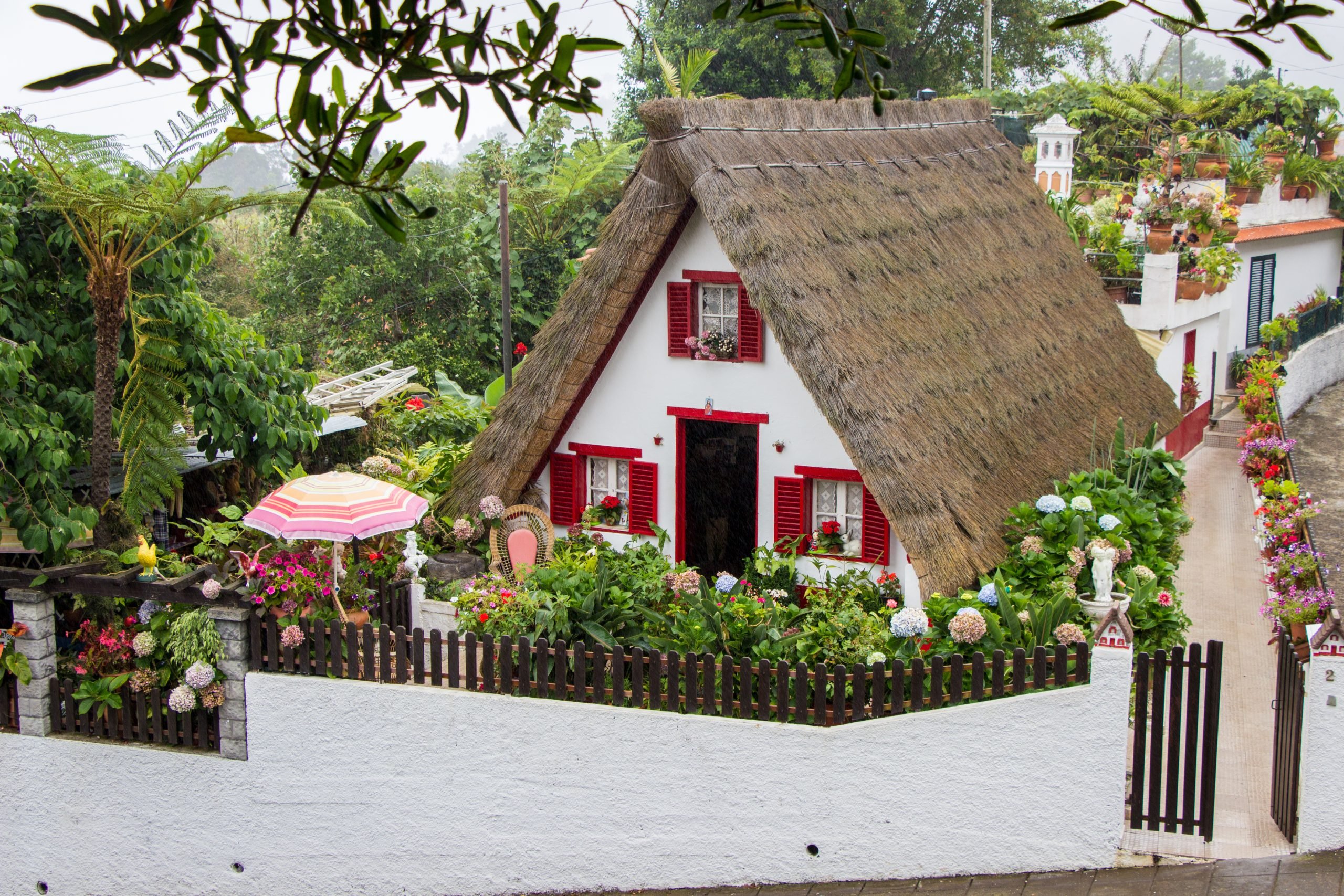 2. Faial
Faial parish was created in 1550. Faial was one of the first to be populated on the north coast along with Sao Jorge and features a tree native to the Macaronesian forest. Faial is known for the beach of Foz da Ribeira do Faial.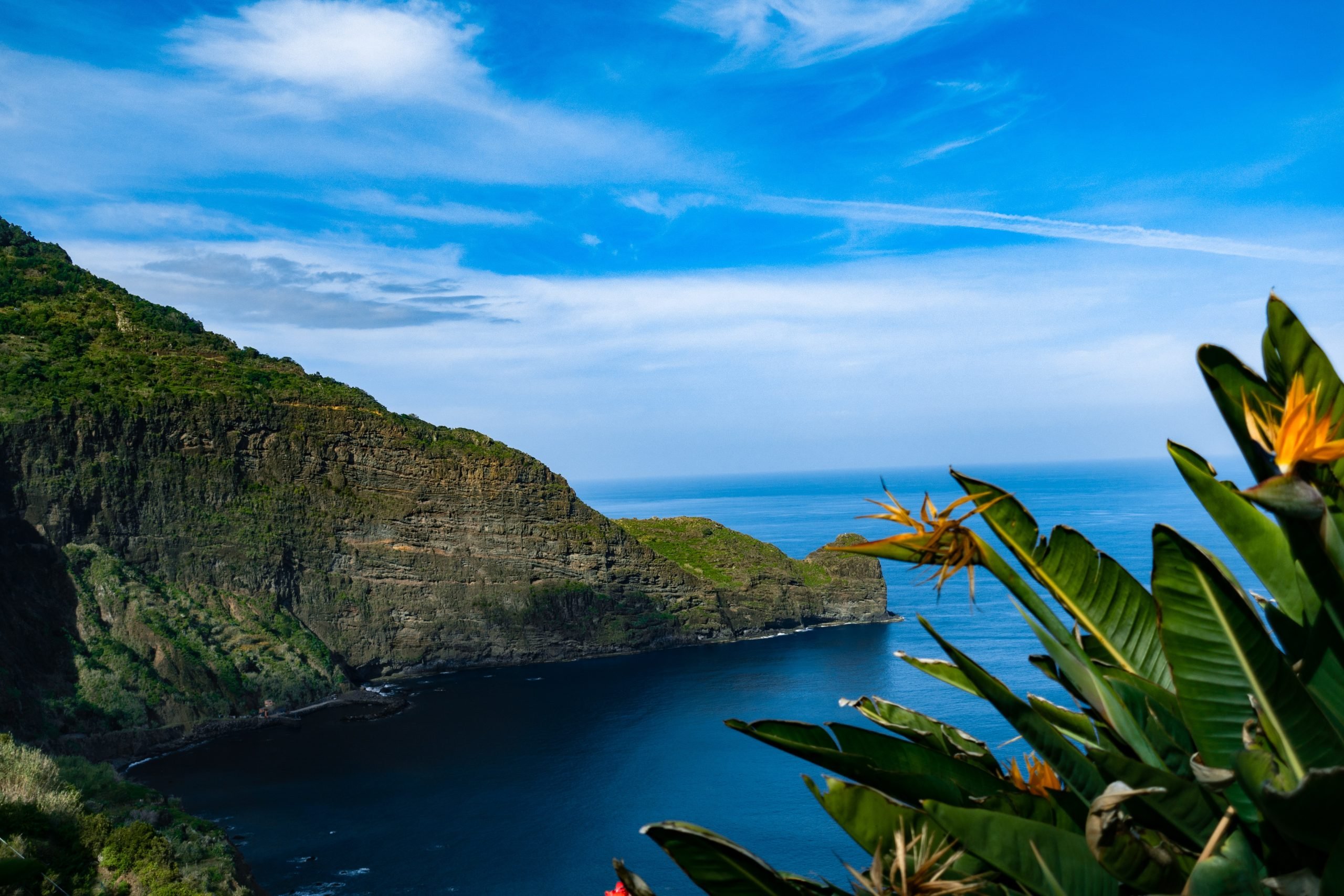 3. Sao Jorge
Sao Jorge has less than 1,500 inhabitants and was first developed from the Calhau de Sao Jorge area in the 16th century. This parish features the Levade Rei trails through forests and farmland, as well as the Cabanas de Belvedere, a viewpoint with beautiful views of the island.
4. Sao Roque do Faial
Founded in 1848, Sao Roque do Faial is a small area with around 700 locals. It is named after a patron of a chapel, leading to the creation of a church in the 16th century that was centuries later destroyed by the sea. Sao Roque do Faial features a trout farm, a forest park, and unique trails.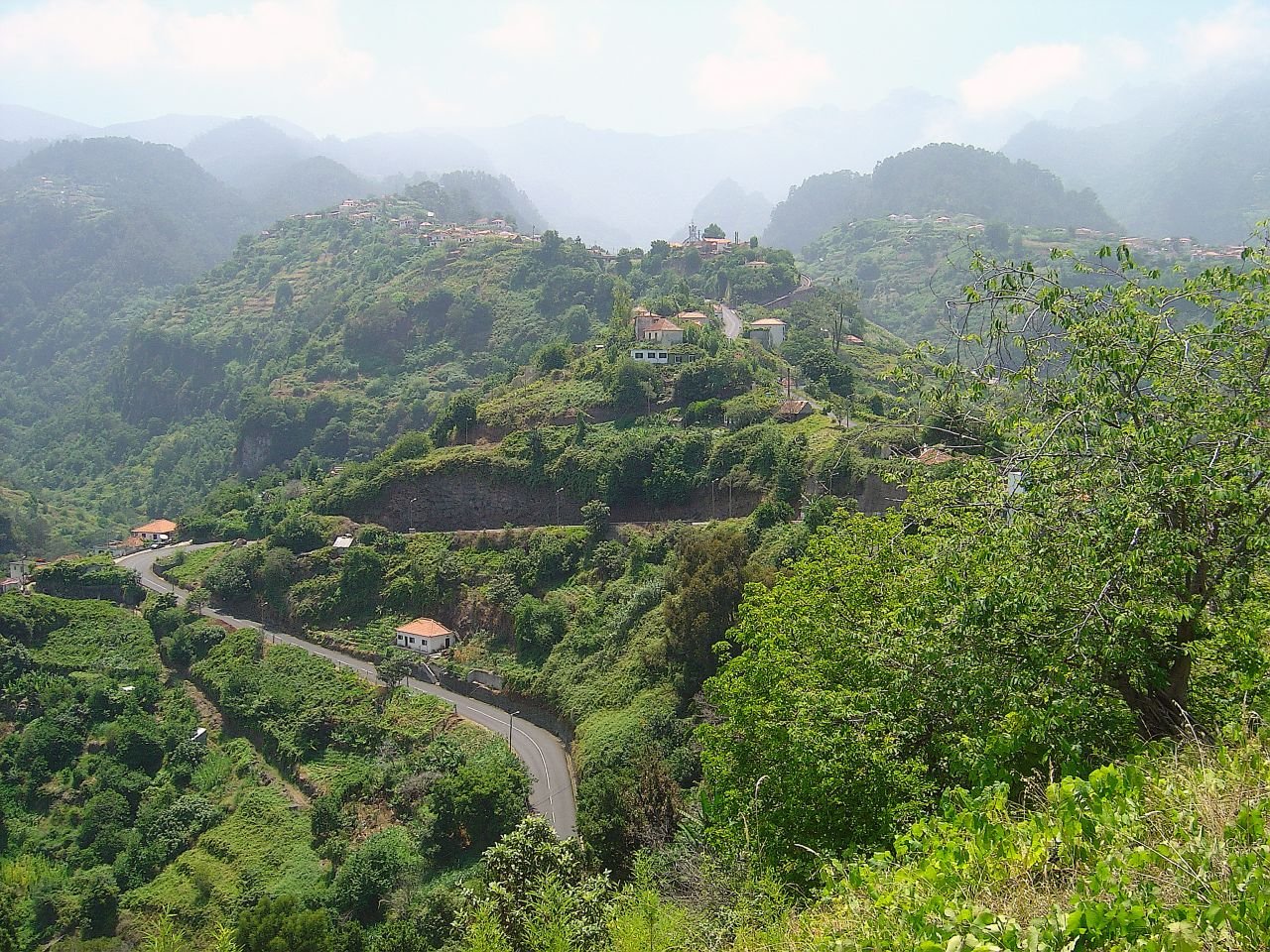 5. Arco de Sao Jorge
Named after the arched-shaped mountains that surround it, Arco de Sao Jorge is the smallest parish in Santana, with only 3.5 km2. Arco de Sao Jorge features the Rose Garden of Quinta do Arco, a garden with the largest collection of roses in Portugal. It is also home to the Museum of Vine and Wine, an interactive museum about wine culture.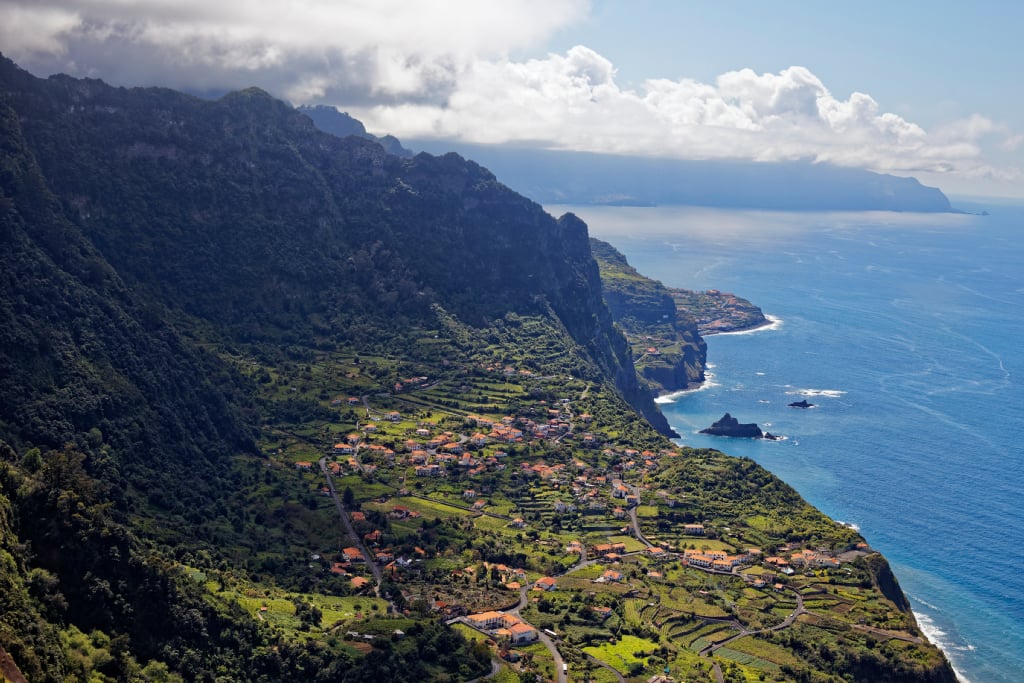 6. Ilha
Ilha is the most recent parish, only founded in 1989. It's called island in Portuguese as it is surrounded by water on all sides. Only about 250 people live here in an area of 15.4 km2. The area is known for the natural reserves of Alchado do Marques ao Caldeirao Verde and the waterfalls.
4 Best Things to do in Santana, Madeira
1. Discover the traditional Santana houses
The traditional Santana Houses are an iconic staple of the town which you can see in the Center for Traditional houses. The houses were built by locals from straw produced on the local plantation. The houses are triangle shaped, with red, blue, and white accents.
Locals no longer live in these houses, but they are open to visitors. You will be able to see inside, including the quaint kitchens and where the locals kept their products. Many of the houses have been restored into shops for you to buy souvenirs.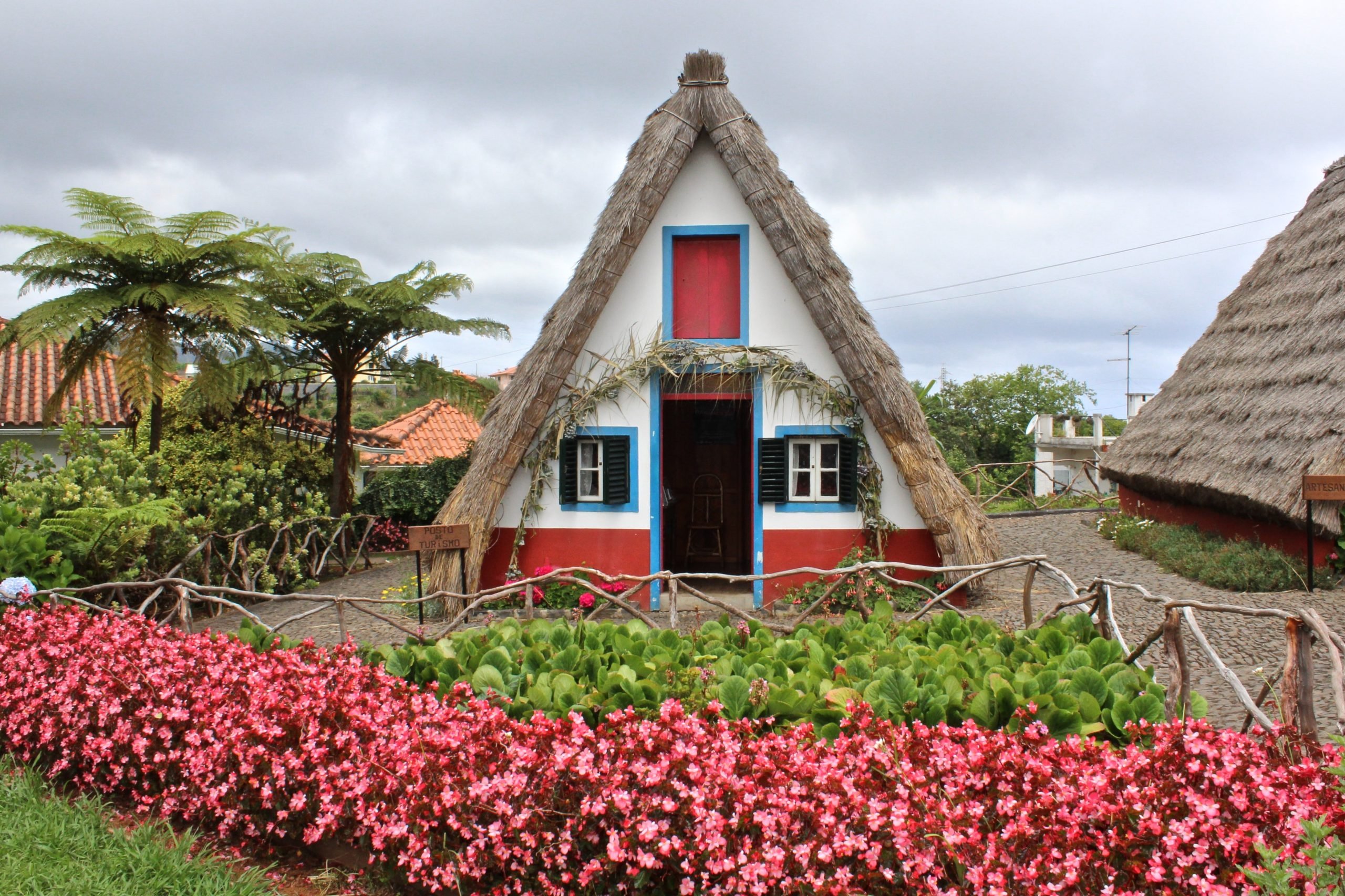 2. Visit the largest rose garden in Portugal
Quinta do Arco is located in Arco de Sao Jorge. A tourism project, this farm features a hostel surrounded by a natural green environment. However, it is mostly known for its extensive rose garden.
This rose garden is the largest rose collection in all of Portugal. There are over 1,000 species of roses of distinct colors. This sea of flowers makes for unique photographs from ancient to contemporary roses.
Keep in mind that the rose garden is closed between January and March.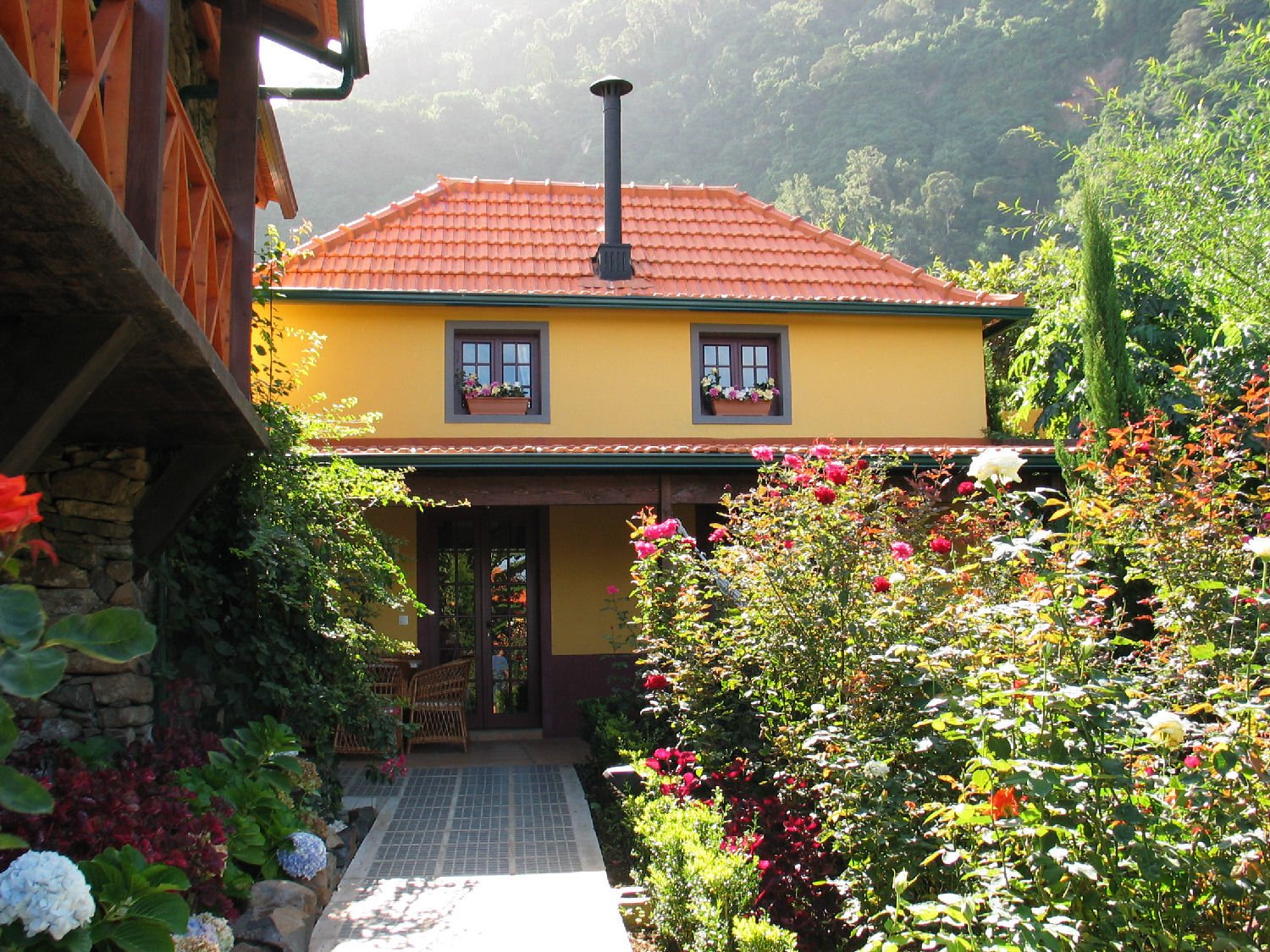 3. Enjoy the Madeira Theme Park
The Madeira Theme Park, known as the Parque Temático da Madeira in Portuguese, is one of Madeira's most famous tourist attractions. Founded in 2004, the theme park covers over 7 hectares and introduces visitors to Madeira.
From the island's history to the science behind the area, the theme park spans every topic you can think of. Various attractions are geared toward young people and the elderly, including multimedia pavilions, Santana houses, a labyrinth, a lake, and more. You will also find a restaurant, bar, and souvenir shop on site.
4. Explore the UNESCO Laurissilva Forest
Queimadas Forest Park is a Laurissilva forest that has been declared a UNESCO World Heritage Site. This area has a rich biodiversity and a large variety of trees, many of which are indigenous to the area such as the Fringila coelebs madeirensis and the Fringila coelebs madeirensis.
There are also popular hiking trails at Queimadas Forest Park, leading to different parts of the island and passing through beautiful streams. One of the most popular hikes is the Caldeirao Verde Levada trail (PR9). You will also find the Casa de Abrigo das Queimadas, a gorgeous cottage-like home that is open for visitors.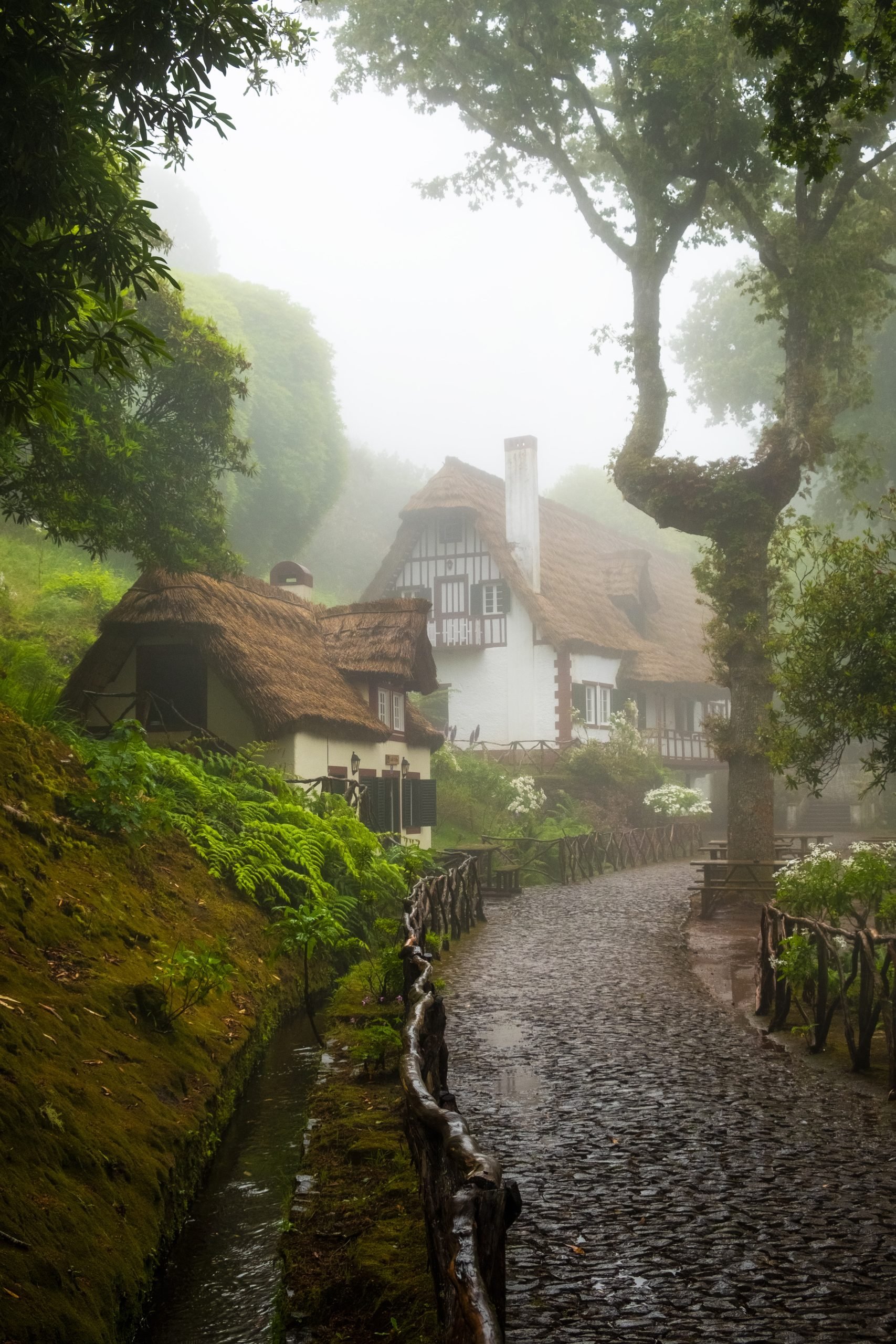 Transportation in Santana: How to get around Santana
You can get to Santana from Funchal by public transport with a 1-hour bus that costs less than 5 euros. If you choose to drive, it's only a 40-minute ride.
In Santana, there is a limited bus service. You will find buses riding between Santana, Sao Jorge, and Arco de Sao Jorge. There are around five services a day for each route.
There is also a bus running from Galego and Porta da Cruz to Santana. However, these last two routes only have one to three daily services.
Therefore, relying completely on buses in Santana is not the best option. We recommend renting a car as, without one, you won't be able to travel to most places freely.
Top Picks in Santana, Madeira
Santana Restaurants
Sabores da Ritinha

Cantinho da Serra

Bragados Santana

Serra e Mar

Marcel's Bistro
Santana Hotels
Santana Valley Tours
Apply to be featured on Portugal.com's Travelogues